Back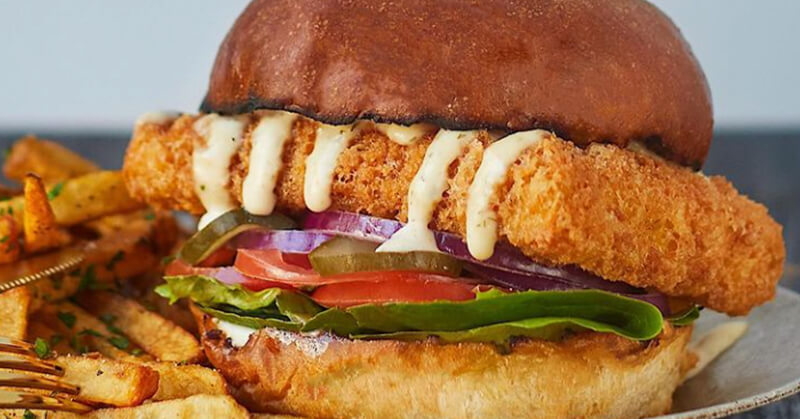 Women-Owned Vegan Restaurants to Support in NYC for Women's History Month
NYC is known for having some of the best vegan cuisine in the country—and many of these plant-based eateries are owned and operated by female chefs, restaurateurs, and even fashion entrepreneurs. Whether you're craving a plate of chicken & waffles, or your sweet tooth is calling for a pecan chocolate cookie—these women-owned restaurants have you covered. Celebrate Women's History Month by visiting one of these delicious vegan spots!
Harlem
Inspired by her family's New Orleans roots, chef and owner Brenda Beener serves delicious soul food with a twist—it's all plant-based! Ingredients like fried yams, fried burdock root, lotus root, and fermented soy are used to create dishes such as lemon-crusted chicken nuggets, BBQ "crawfish," chicken parmesan sandwiches, sweet potato souffle, and more. You'll also find tasty desserts like assorted cupcakes, which can be ordered in red velvet or vanilla flavors.
Manhattan
Looking for Southern comfort food in the Big Apple? Urban Vegan Kitchen is your answer! This 100% vegan spot was opened in 2016 by Pamela Elizabeth, who also founded the popular Blossom restaurant chain in NYC. The eatery serves comfort food classics like chick-un & waffles and mac 'n' cheese, as well as unique bites such as the jackfruit fajita quesadilla, which comes stuffed with seasoned jackfruit, onions, peppers, and Numu mozzarella. Don't forget to check out the beer, hard kombucha, wine, and cocktails. In addition to tasty vegan bites, merchandise such as t-shirts with cool vegan phrases are available and can be ordered on urbanvegankitchen.com.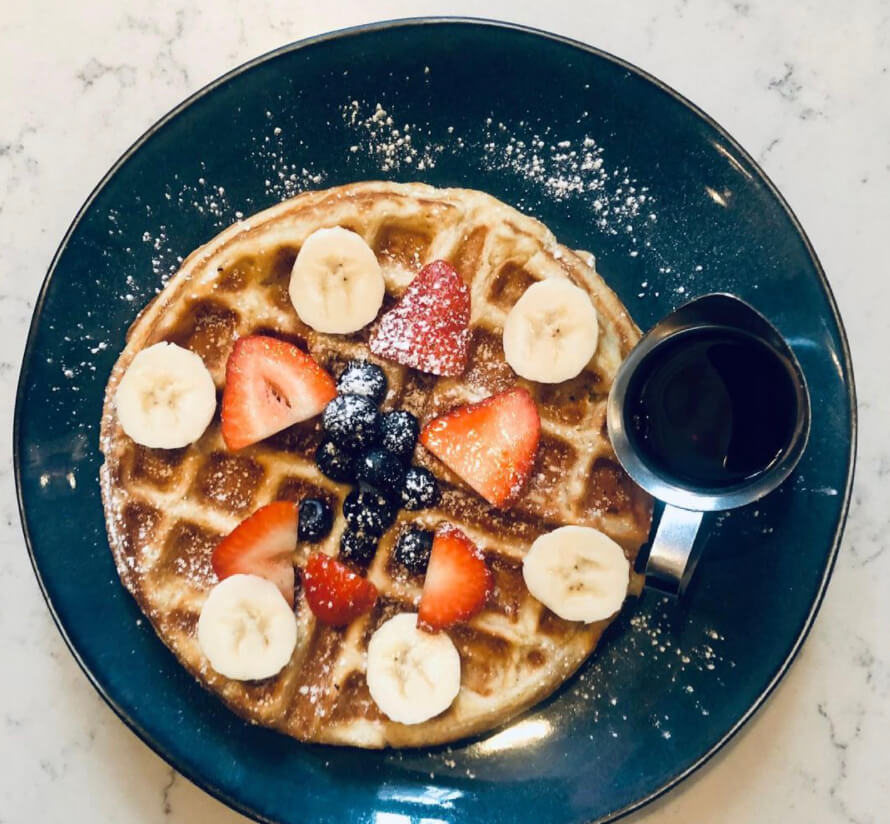 Brooklyn
At the age of 22, Francesca Chaney opened Sol Sips, a community-centered vegan cafe that focuses on making plant-based eats accessible for all. The restaurant is now operating as a ghost kitchen and offers catering, juice cleanses, and plant-based goods, as well as pay-what-you-can meal kits (now shipping nationwide), which can be ordered in 3-day packs and come with breakfast, lunch, and dinner entrees, so everyone can eat well no matter what their income level. For every three meal kits ordered, one is given away free of cost to someone who is in need due to the pandemic. We think that's pretty awesome, Sol Sips!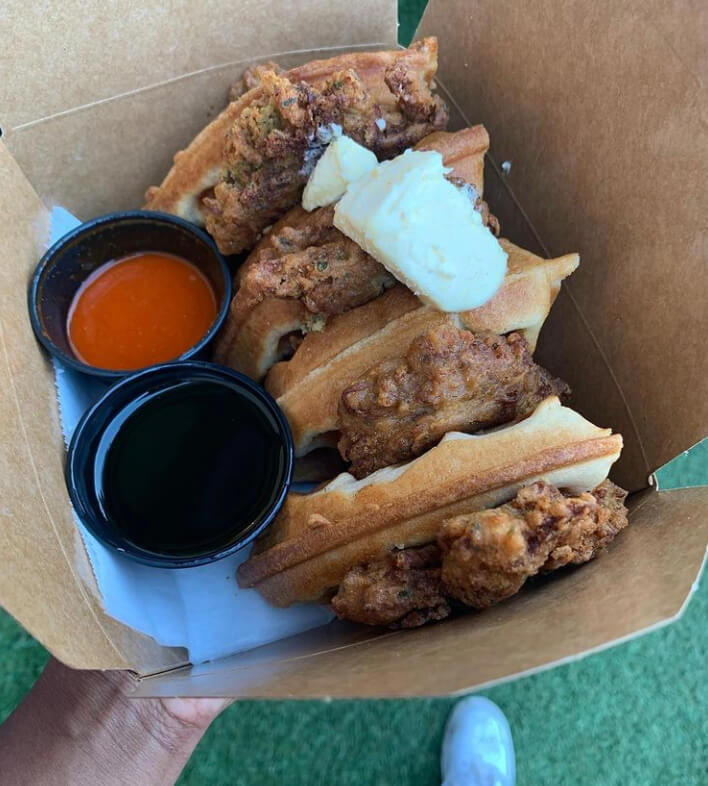 Brooklyn
Laura Varley of Pisces Rising Vegan Wholesale Bakery and Amanda Fox of Seitan's Helper Deli combined businesses to create Seitan Rising, a plant-based eatery that offers sandwiches, pastries, cakes, to-go deli meats, and more. Get a taste of vegan magic with the Wicked 'Wich (prosciutto, pepperoni, marinated mushrooms, white bean spread, greens, and honey mustard on focaccia), or order cold cuts like salami, mortadella, chicken, roast beef, and maple bacon to make a sandwich at home!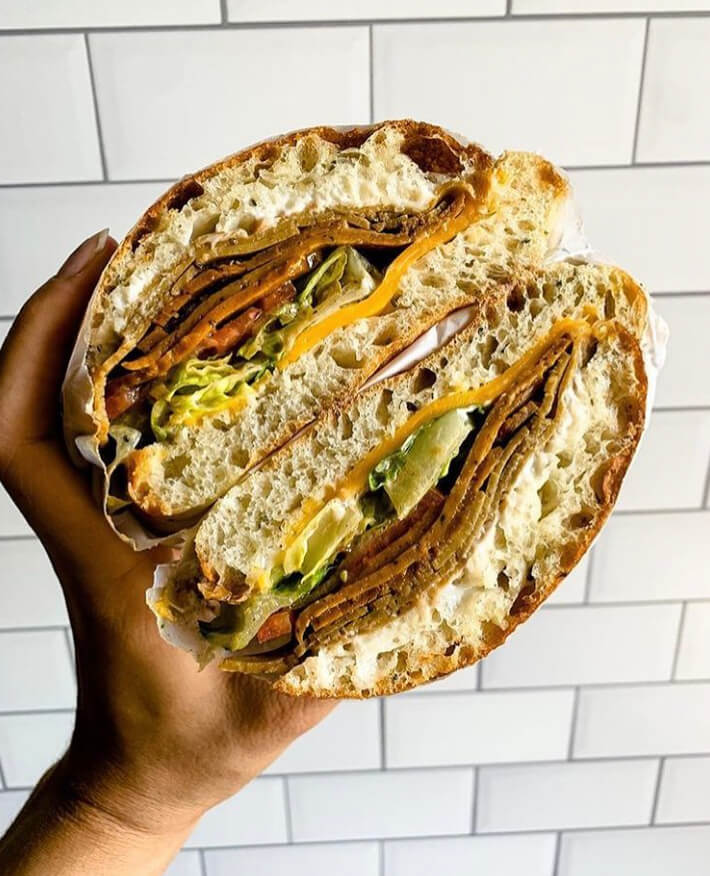 Photo credit: @brinocheeze on Instagram
Brooklyn (Bedstuy & Crown Heights)
Founded by fashion adept and lifelong vegan Latisha Daring, Greedi Kitchen offers 100% plant-based cuisine that draws on Caribbean, African, and Southern flavors to create diverse and great-tasting dishes. The menu offers everything from coconut ginger-fried plantains to yucca dumplings, all of which are made with fresh ingredients from local farmers markets and organic distributors. Your seafood-loving friend just might be fooled by the Greedi fish tacos (three soft shell, gluten-free, corn tortillas loaded with cabbage slaw, fish, chipotle, sweet onions, tomatoes, and guacamole)—all made from plants!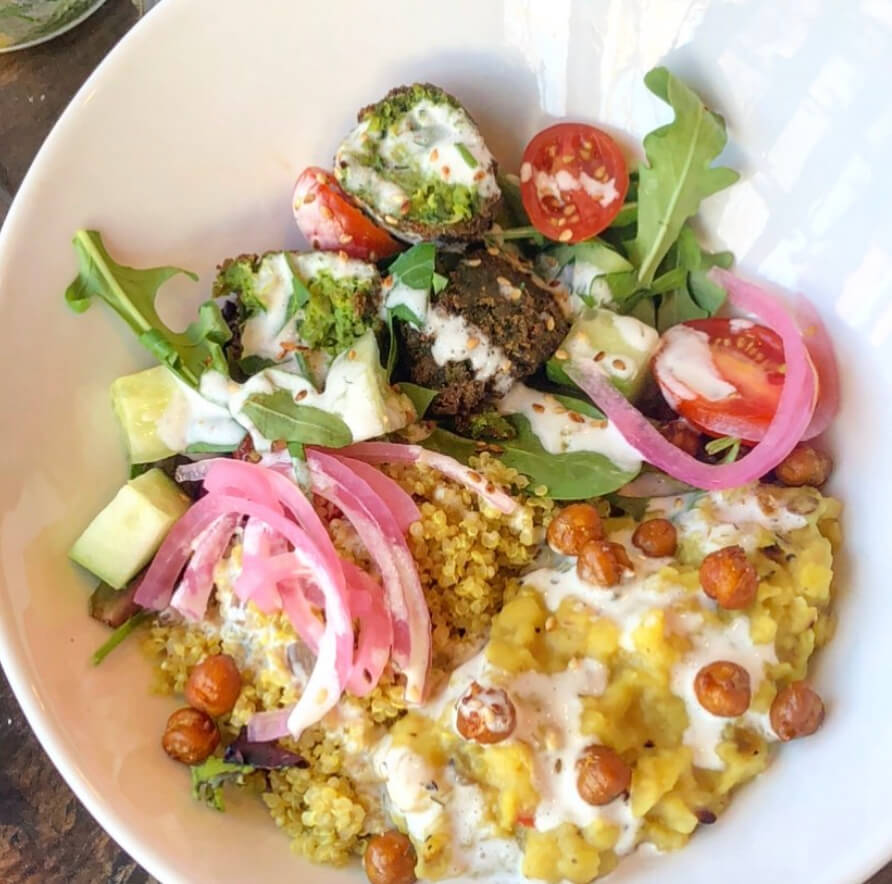 Manhattan
Owned and operated by chef and cookbook author Divya Alter, Divya's Kitchen hails as the first Ayurvedic restaurant in NYC, and offers globally inspired plates such as stir-fry bowls, vegetable curry in cashew sauce, and vegan lasagna. Add some sweetness to your day with one of the eatery's vegan desserts, such as pistachio fudge, rose chocolate mousse, or a pecan chocolate cookie.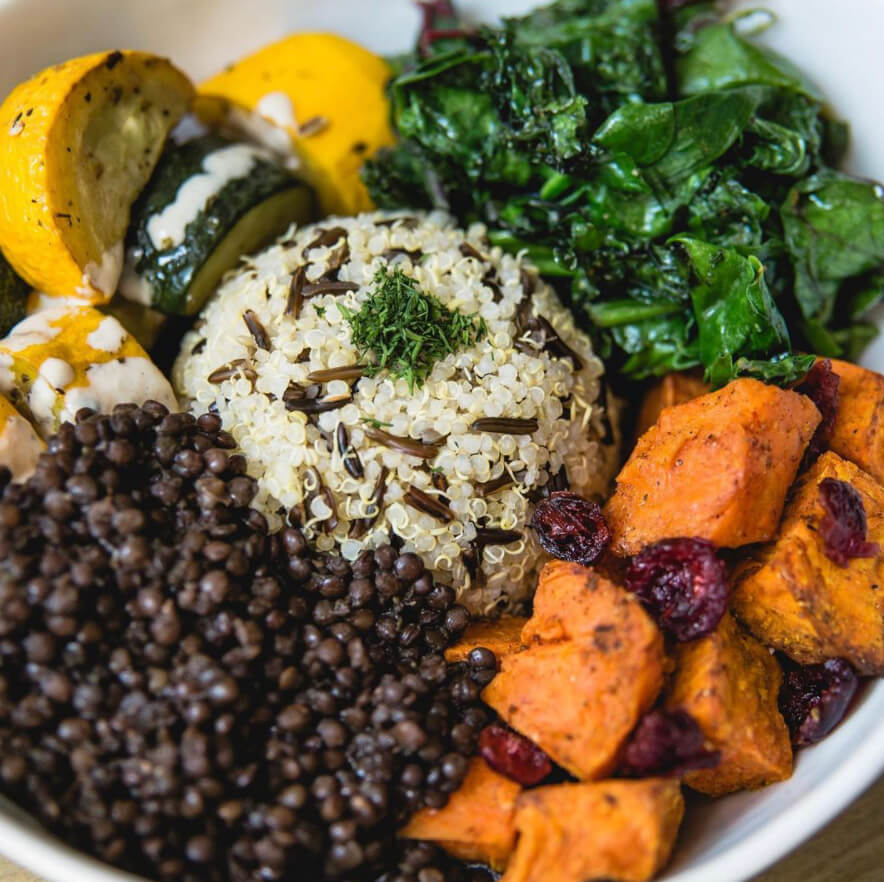 Manhattan
Sisters Sara and Erica Kubersky pay homage to delicatessens of NYC's past through Orchard Grocer, an all-vegan deli and grocery store located in Manhattan's Lower East Side. The eatery specializes in classic deli sandwiches like The Francis (a take on the classic Cubano made with Seitan's Helper ham, pickles, Violife cheese, Dijon mustard, and choice of regular or spicy mayo), The Miles (JUST scramble, Seitan's Helper bacon, Violife provolone, scallions, and mayo on a croissant), as well as daily specials. Don't forget to check out the milkshakes, which come in vanilla caramel and strawberry flavors!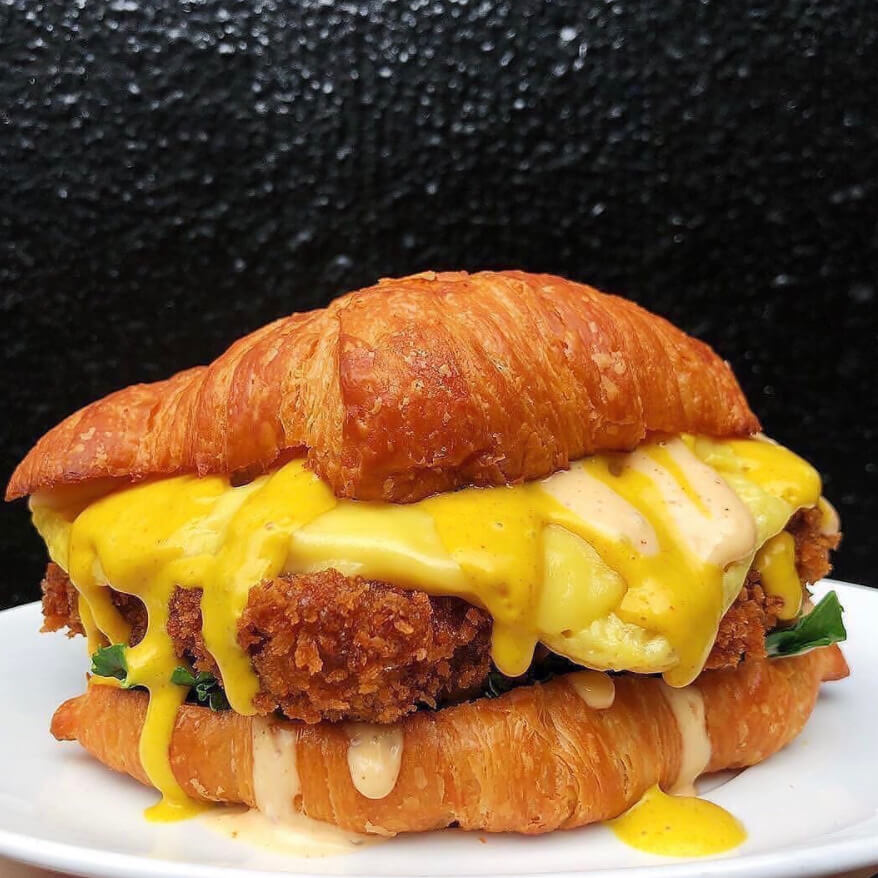 Brooklyn
Known for its romantic ambience and beautifully plated vegan eats, Modern Love Brooklyn serves unique and flavorful dishes like nacho mac (walnut chorizo, hot sauce, pico, pickled jalapeños, avocado, and cilantro), and chick'n olive lasagna (yuba chick'n, black olives, almond ricotta, marinara, pepita pesto, cashew mozzarella, and fresh basil served with gluten-free garlic ciabatta). The restaurant also offers a Modern Love Community Cookzine, which was helmed by the owner, Isa Chandra Moskowitz, and the Modern Love team. The cookzine showcases recipes as well as the personal stories, cooking tips, and recipes from vegan chefs that have helped to shape the culinary scene in New York.
Manhattan
This Lower East Side vegan staple offers a rotating weekly menu based on owner Chef Amanda Cohen's culinary travels. This week's menu (available until March 13) includes sandwiches like the beet reuben (corned beets, homemade Russian dressing, swiss cheese, and sauerkraut) and the egg sandwich (pita stuffed with cheddar cheese, American cheese, an omelet, a fried egg, pickled onions, and crispy onions topped with chili sesame sauce). Satisfy your sweet tooth with one of the eatery's sweet treats, such as green goddess cake or a caramel popcorn blondie.
Brooklyn
Owned and operated by Julia Kravets, Little Choc Apothecary is NYC's first fully vegan and gluten-free crêperie. All of the ingredients used in Little Choc products are made from scratch and free of chemical binders, gums, artificial flavors, and overly processed sugars and flours. The crêpe menu caters to a variety of palettes, as it includes both sweet and savory tastes. The drink menu offers vegan wine and beer, herbal elixirs, freshly pressed juices, and espresso drinks. The espresso drinks are made with homemade almond and coconut milk. You can also choose from an apothecary-like selection of house-blended teas.
Kayla Pasko
@kaylapasko
Kayla, a Midwest girl living in NYC, is a writer with a background in media sales. When she's not scoping out trendy vegan spots, she's usually taking a yoga class, shopping at Trader Joe's, or catching a Packers game.
Articles by Kayla
More from VegOut
Subscribe Now
Get the premier vegan food and lifestyle magazine delivered to your door (or inbox!)
Order the magazine!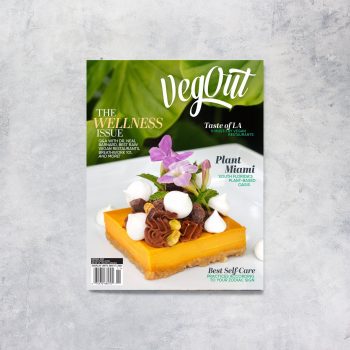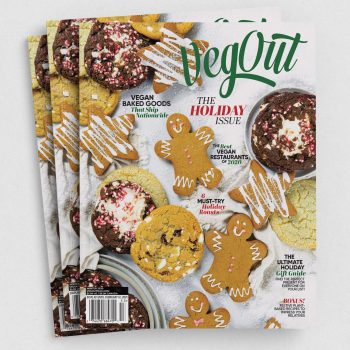 Navigation