Big brands are adding vegan burgers to a meat-heavy lineup. In 2019, the Beyond Burger and Impossible Burger drove plant-based proteins into the mainstream, causing a major shift in how meatless patties are received by the general public. Many meat-centric businesses followed in the footsteps of these vegan pioneers by launching their own plant-based proteins or investing in smaller start-ups that had burger alternatives to offer. This is a major win for the vegan movement, one that may just change the trajectory of our food culture and public health.
While some more traditional businesses are holding off joining the plant-based craze (ahem, McDonald's) and others are transitioning slowly with blended products—Perdue and Tyson, for example, offer NON-VEGAN burgers enhanced with peas, chickpeas, and veggies—a good number of big name companies are jumping in with 100% vegan options added to their old school meat-heavy lineup. Let's give shoutouts where shoutouts are due.
Here are 10 mainstream companies that have launched, or invested in, meat-like plant-based burgers.
Pure Farmland
Under their Pure Farmland brand, Smithfield Foods now offers not only vegan burgers (Simply Seasoned Plant-Based Burger Patties and Plant-Based Burger Patties with Dairy Free Cheddar Alternative) but breakfast sausages, plant-based meatballs, and pre-seasoned protein starters as well. Their products are gluten-free, soy-based, and include options such as Italian Style Plant-Based Meatballs with Dairy Free Parmesan Alternative, Maple Plant-Based Breakfast Patties, and Simply Seasoned Plant-Based Protein Starters, among others. Sustainable packaging and charitable giving toward protecting farmland set this brand apart.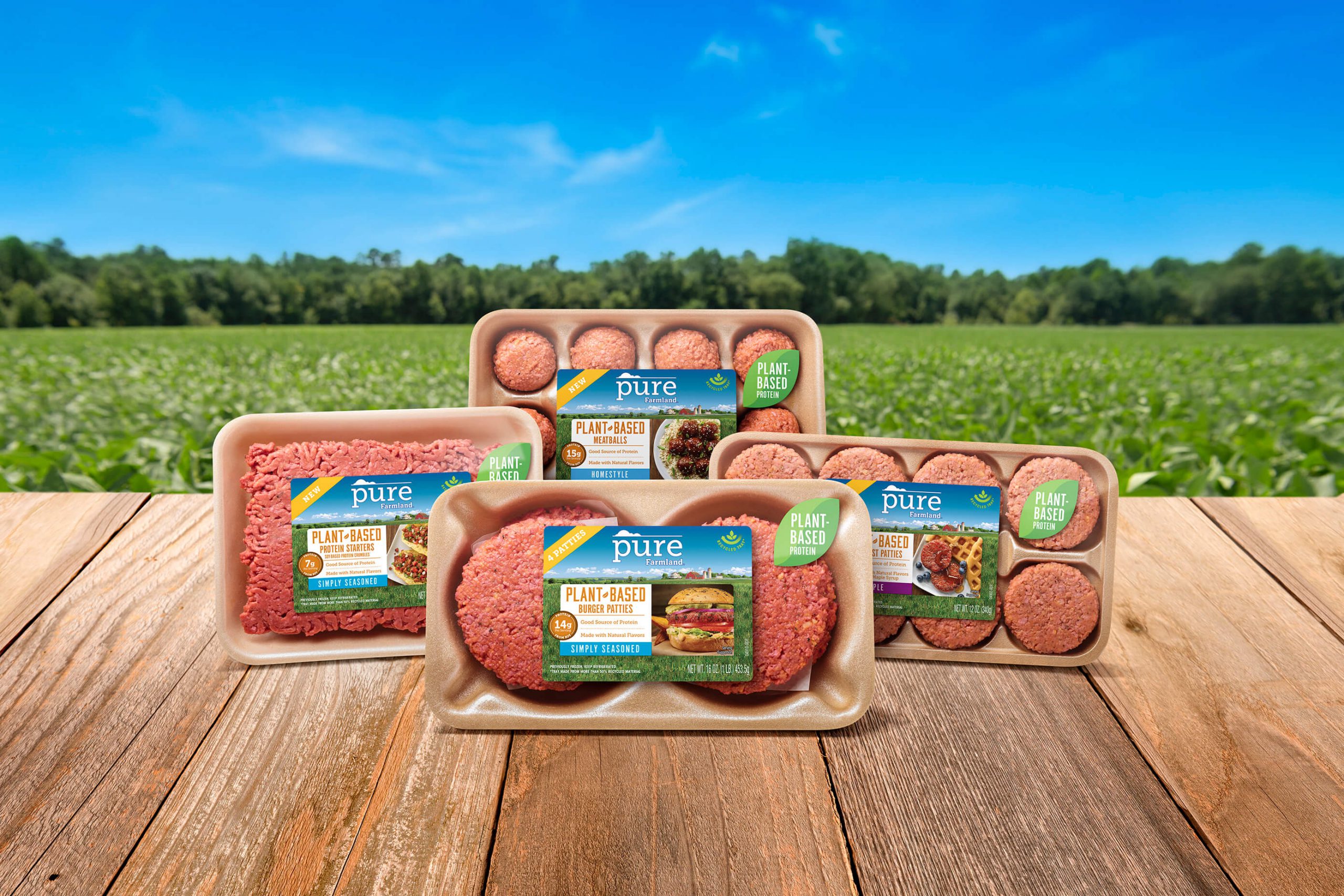 Happy Little Plants
Currently available in select Hy-Vee markets throughout Iowa, Kansas, Minnesota, Missouri, Nebraska, and Wisconsin, Hormel Foods' Happy Little Plants™ plant-based ground "meat" is gluten-free, soy-based, non-GMO, unseasoned, and free of preservatives. With hopes to increase availability, the company also looks to expand the product line.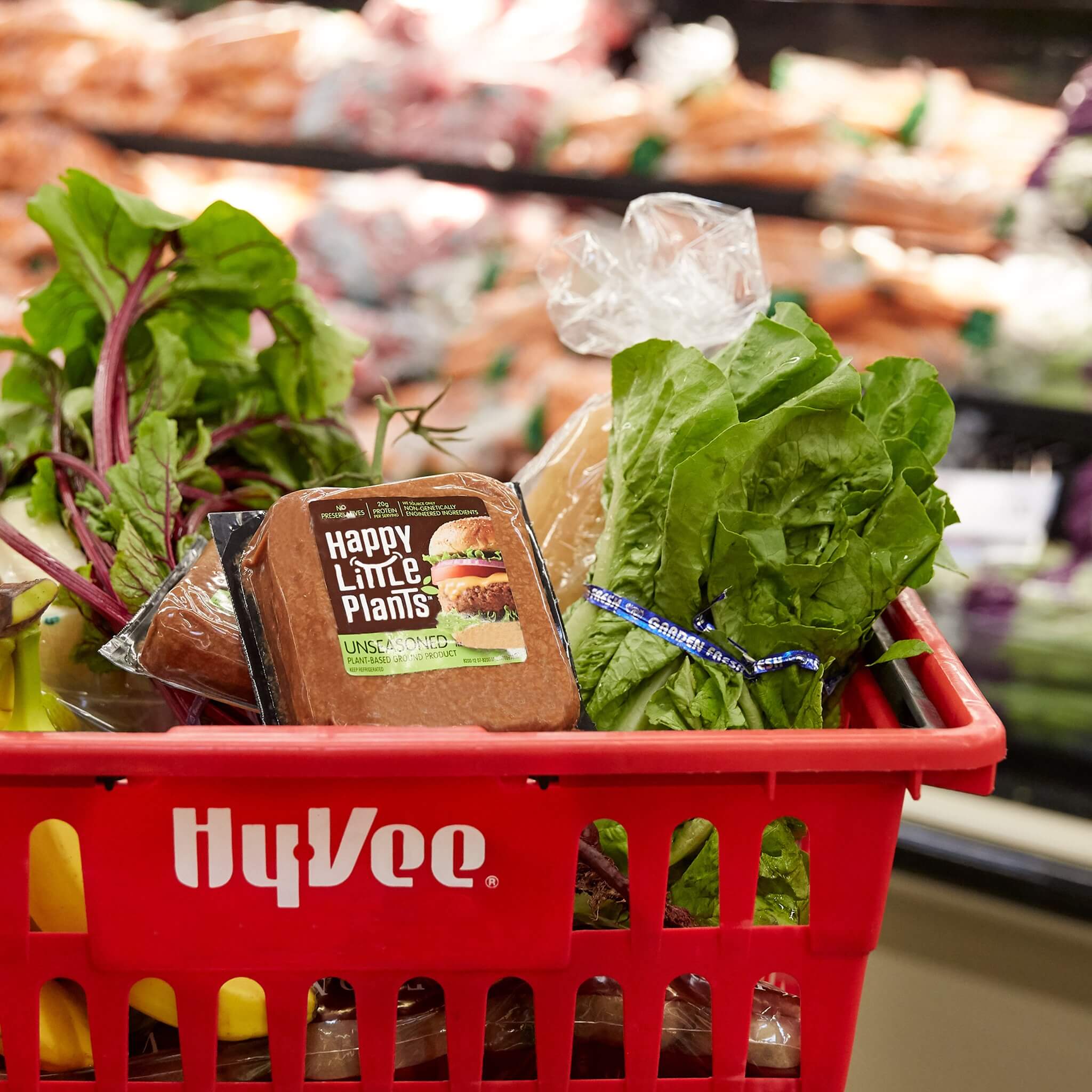 Sweet Earth
Nestlé's Sweet Earth Enlightened Foods recently launched The Awesome Burger and Awesome Grounds, available in select retail locations as well as at the popular restaurant chain, Ruby Tuesday. Some of the grocers carrying this non-GMO, yellow pea protein-based product include Fred Meyer, Hy-Vee, Ralphs, Safeway, Stop & Shop, and more. The company also has plans to release a plant-based sausage as well.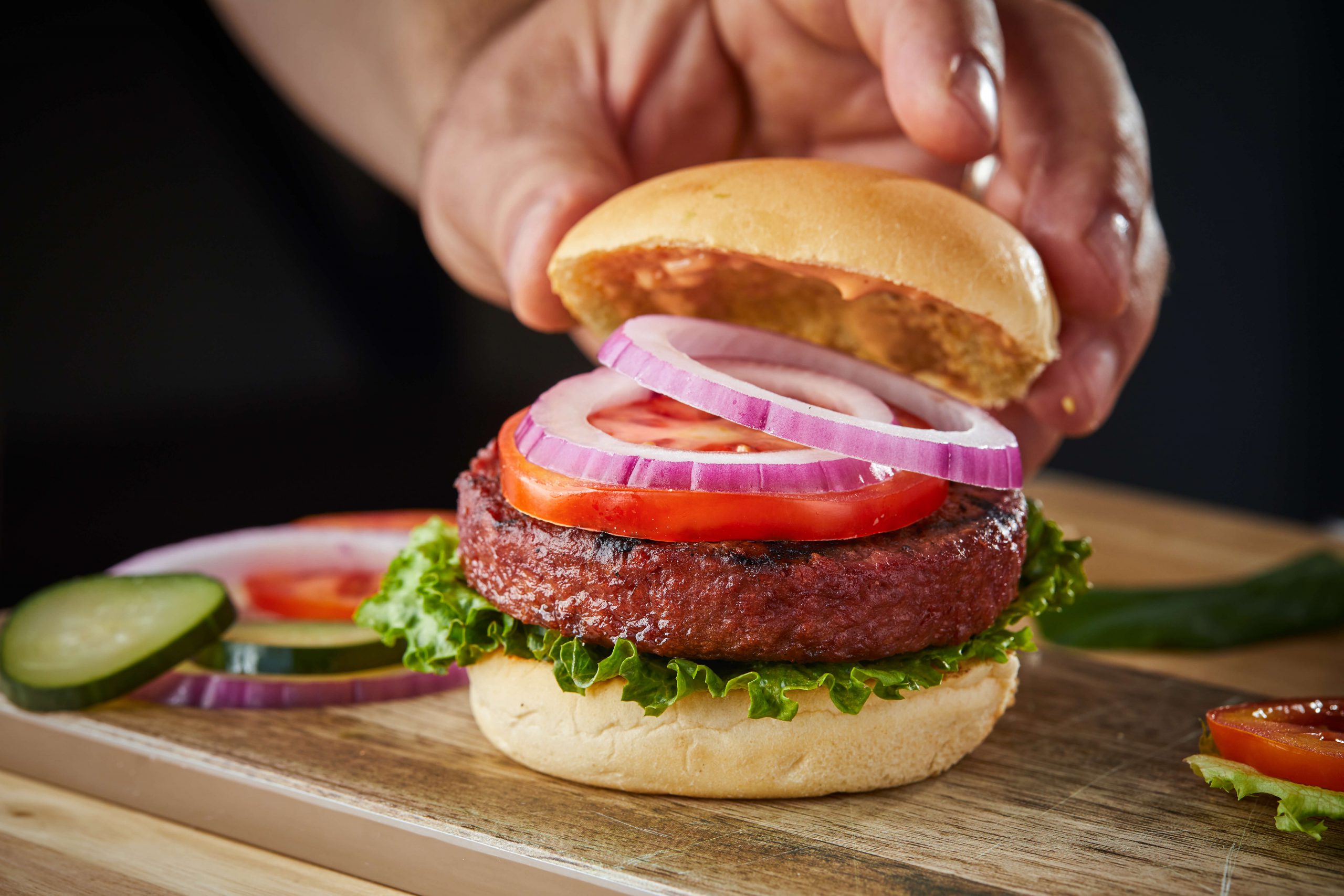 Kroger
Kroger debuted Emerge Plant-Based Grind and Emerge Plant-Based Patties through their Simple Truth Plant Based™ brand. With a full line of products, which includes oatmilk, cookies, sour cream and cream cheese alternatives, vegan alfredo sauce, and plant-based chorizo, Kroger leads the way in providing vegan options. Free of preservatives and non-GMO, Simple Truth Plant Based™ brand offers products to cover all your basic mealtime needs.
Don Lee Farms
Costco partners with Don Lee Farms to bring us the Better Than Beef burger, an organic, gluten-free patty that launched last February. With a tagline of "Better on the grill and better for the planet," this burger is crafted to sizzle like its meat-centric rivals. Don Lee Farms also offers Better Than Beef crumbles.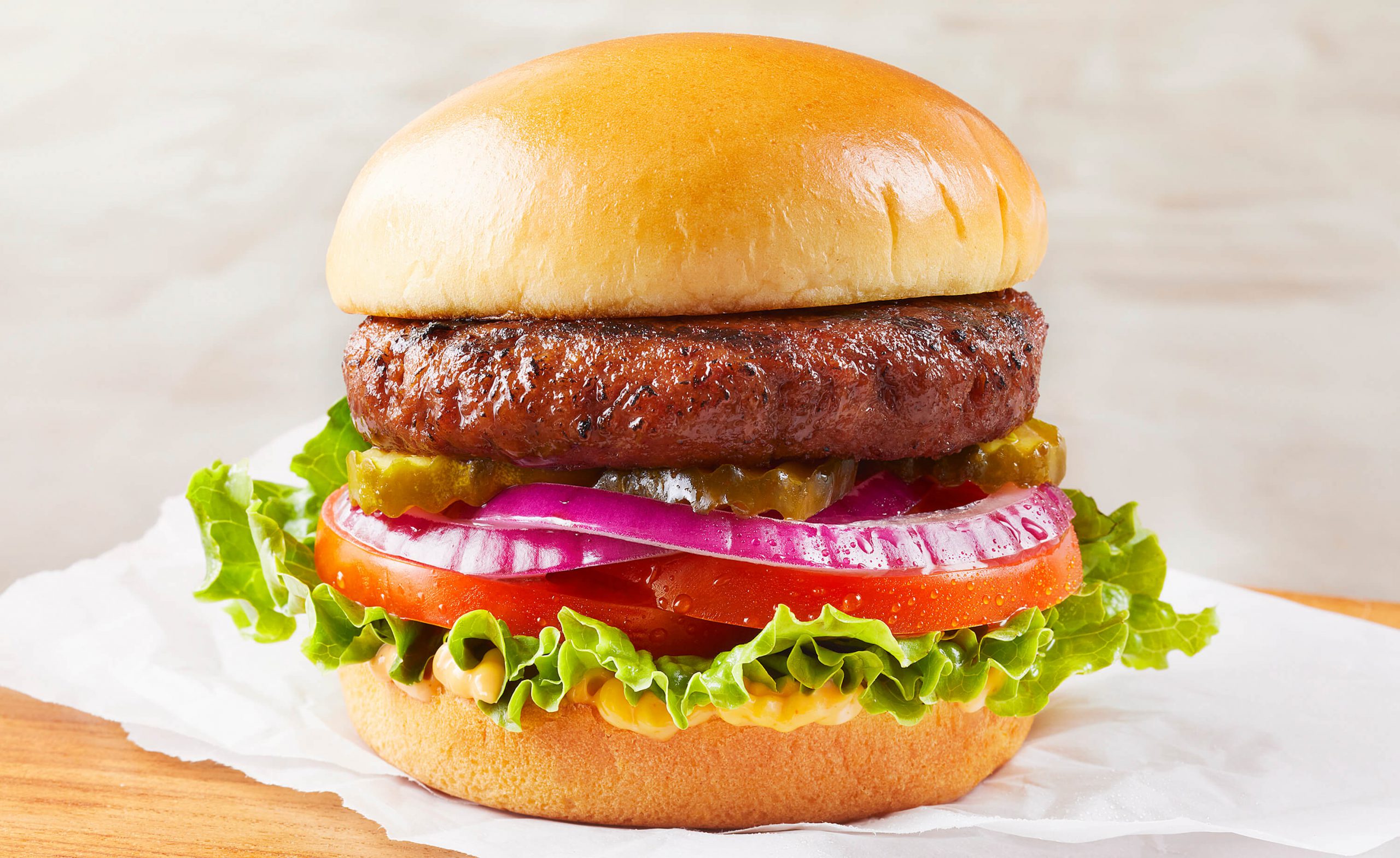 Morningstar Farms
Kellogg's Morningstar Farms® Incogmeato "bleeding" vegan burger, a non-GMO, soy-based patty, is scheduled to be on grocery shelves nationwide early this year. Look for it in the refrigerator section near regular beef burgers. The brand plans to release additional Incogmeato products later in 2020. Other vegan items available from the company include Meat Lovers Vegan Burger, Veggie Lovers Vegan Burger, and Meal Starters Chik'n Strips.
Sysco
While not a retailer, Sysco, the "leading global foodservice distribution company" which supplies to schools, hospitals, restaurants, and hotels, has rolled out their Simply™ Plant-Based Meatless Burger Patty. The burger is gluten-free, non-GMO, and soy-based. In addition to the plant-based patty, Sysco provides a ground meatless option as well.
Trader Joe's
The sweetheart of the budget-friendly groceries, Trader Joe's, launched a pea protein-based burger late last year. A great option for those with allergies or shoppers just trying to avoid soy, these Protein Patties ring up at less than some of the more costly vegan burger options currently on the market.
ALDI
ALDI recently jumped into the plant-based market full force with their expanded line of vegan options. One of the latest additions is their Earth Grown Burger, a non-GMO patty that's offered in two options: the Veggie Burger (packed with ten different vegetables, including carrots, zucchini, and peas) and the Black Bean Chipotle Burger. Other vegan products available include the Kale Veggie Burger, Zesty Meatless Meatballs, Chickenless Patties, and Chickenless Tenders, among others.
Before the Butcher
Jensen Meat Company recently took controlling interest in the California-based two-year-old start-up, Before the Butcher. The company's UNCUT Plant-Based Burger is a gluten-free, non-GMO, soy-based patty available in groceries nationwide. The brand also offers UNCUT Plant-Based Chicken Burger, UNCUT Plant-Based Turkey Burger, and UNCUT Breakfast Sausage Patty.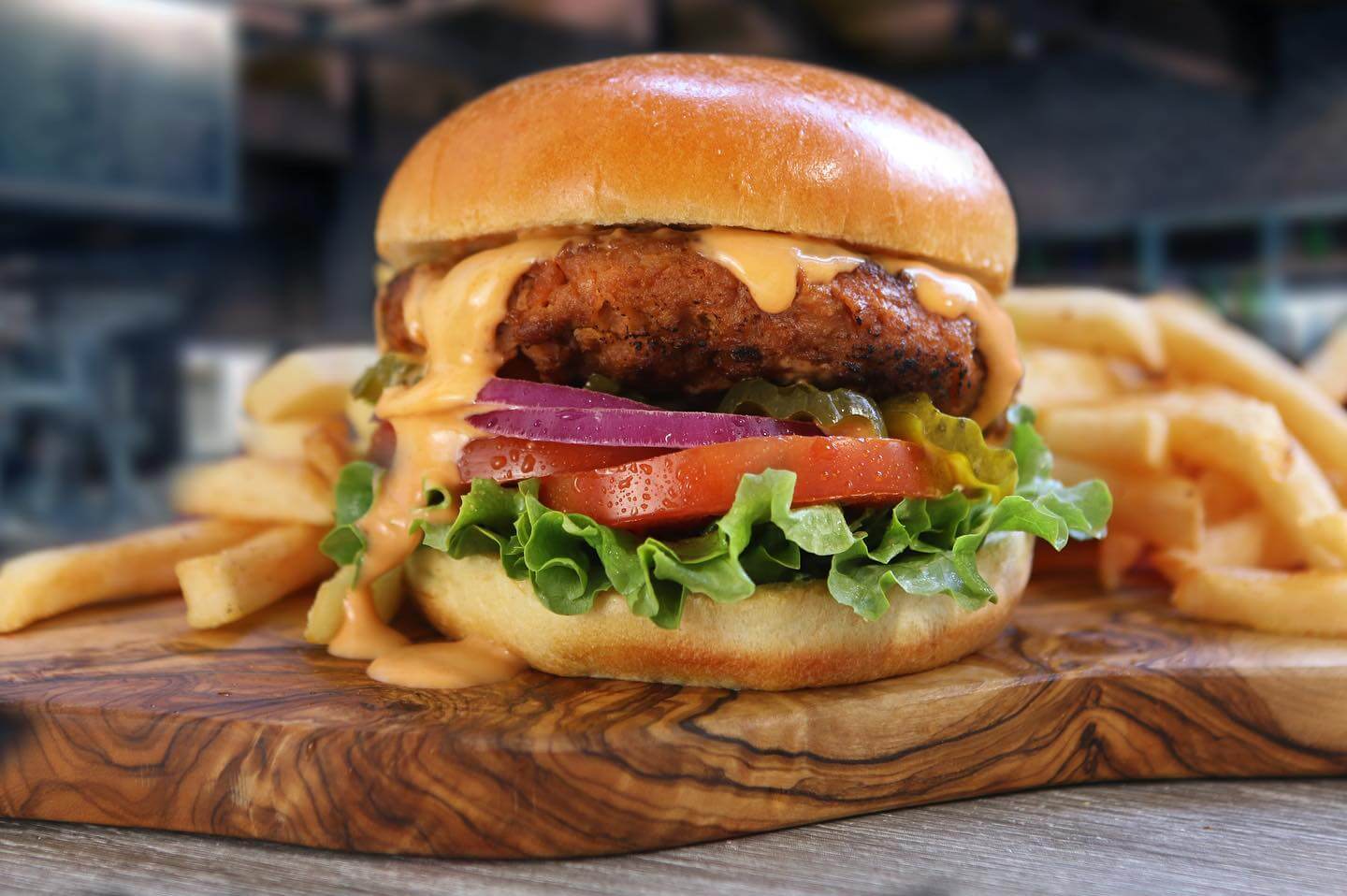 RELATED: 10 Vegan Frozen Meals for Your Busy Life
---
Want even more vegan food, news, and lifestyle content? Subscribe to VegOut LA Magazine or VegOut NYC Magazine!