These festive, plant-based eats will level up your Halloween party platter.
Charcuterie, but make it Halloween. We may have gone batty with this one, but we can picture it now—vegan meats and cheeses, sliced olives, salted nuts, plant-based treats, and festive produce. Hello, banana ghosts, grape eyeballs, and kiwi Frankensteins. While DIYing with spooky cookie cutters, plastic spiders, and googly eyes can go a long way, your board needs some easy store-bought items in a good balance of salty and sweet. Check out our list for the best vegan snacks for your Halloween charcuterie board!
Skewered onto mini fruit kabobs, added to a spooky trail mix, or melted onto plant-based graham crackers, your Halloween charcuterie board needs these Dandies Vegan Pumpkin Marshmallows. Made without gelatin, the seasonal treats are totally cruelty-free, and we are here for it! Snag these limited-edition mallows before they're gone.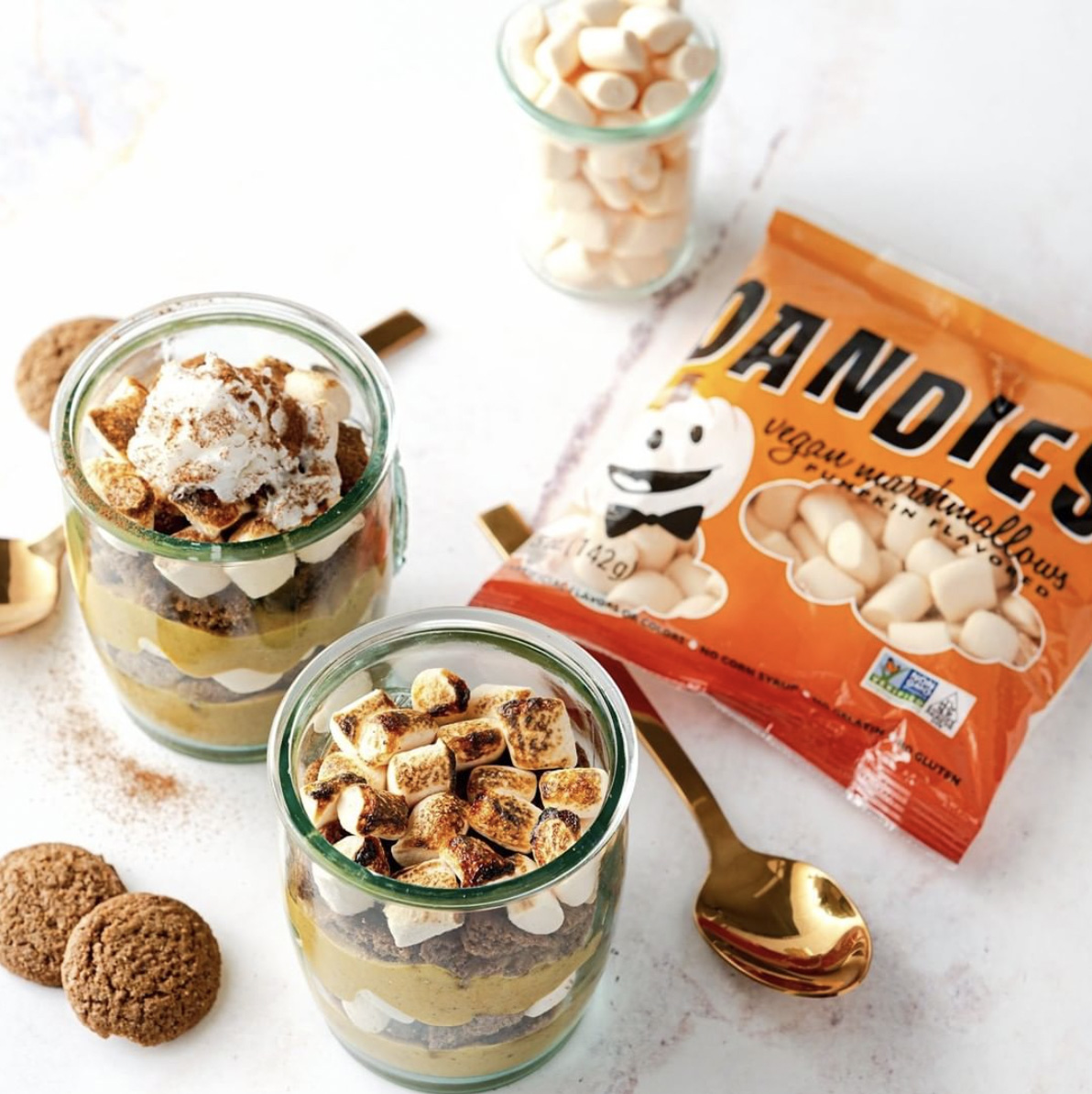 What is an appetizer board without cold cuts? These pastrami-style slices were made for snack platters, sandwiches, and chef salads alike. Cut the Tofurky Peppered Deli Slices into bite-sized pieces or roll them into little sticks with or without a DIY cream cheese filling for a vegan-friendly way to embrace the popular charcuterie board.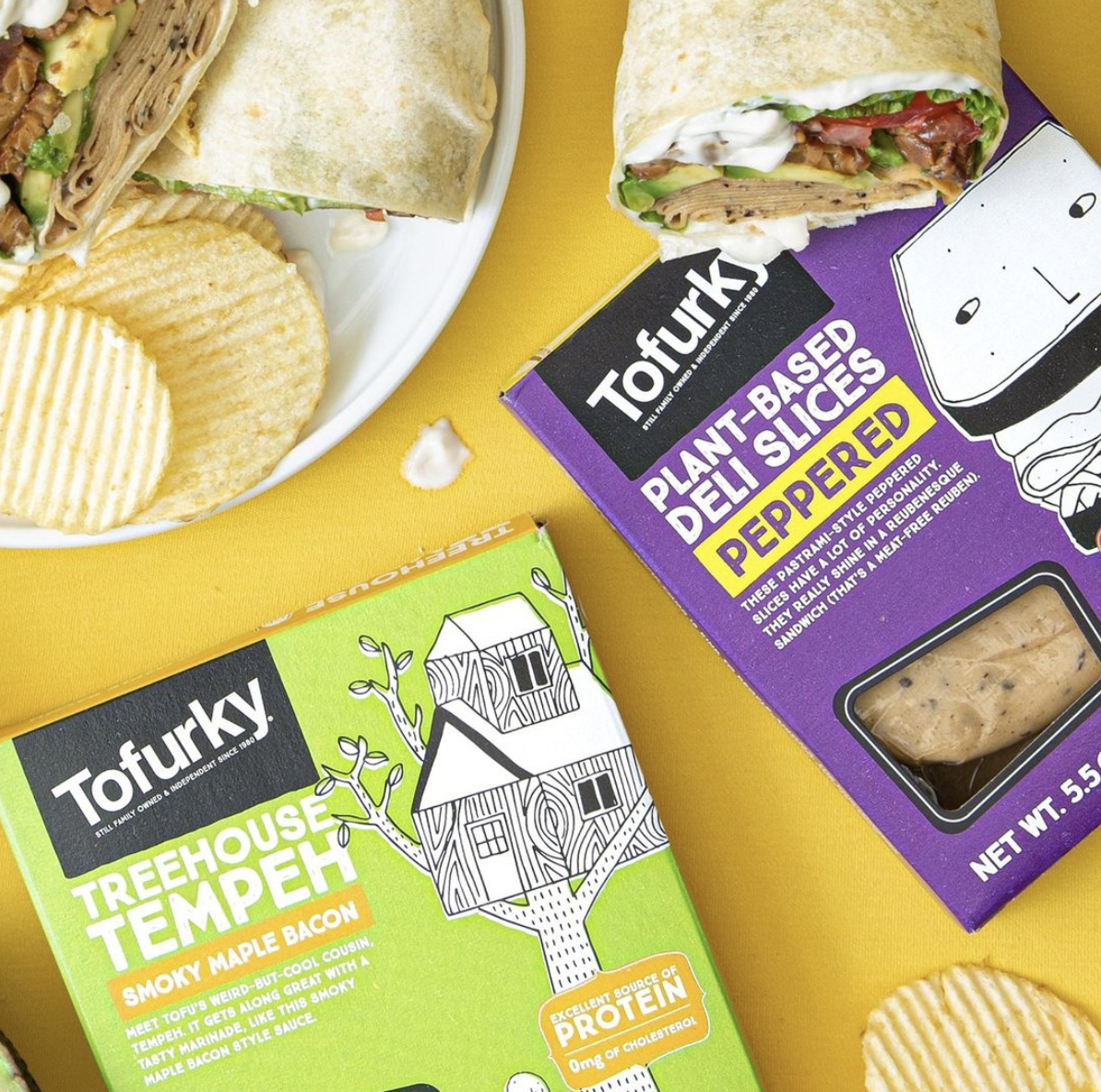 And we're back on the sweet additions. How could we pass up these Sprouts Farmers Market Vegan Sour Skull Gummies? We're obsessed with a sweet and sour candy moment. Looking to unlock that next level as a charcuterie board expert? Add a serving of these to a small ramekin or festive silicone cupcake liner—trust us.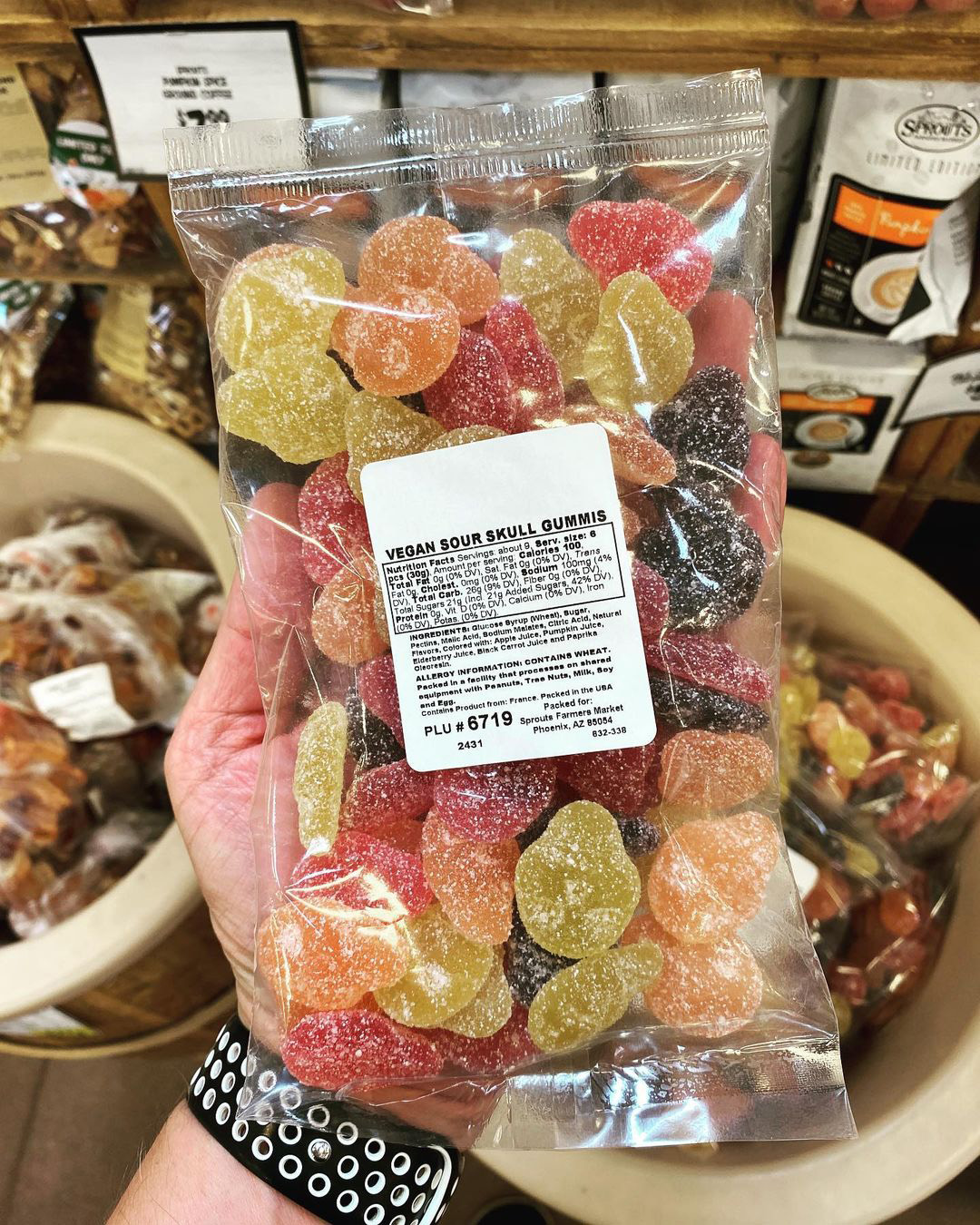 Photo credit: @bigboxvegan on Instagram
Sliced cheese belongs on snack boards like this, so Chao Slices are a must! This Field Roast brand offers several options to choose from. We're loving the Tomato Cayenne option for its peppery flavor, creamy mouthfeel, and rich color—we are 100% using pumpkin cookie cutters with this orange cheese.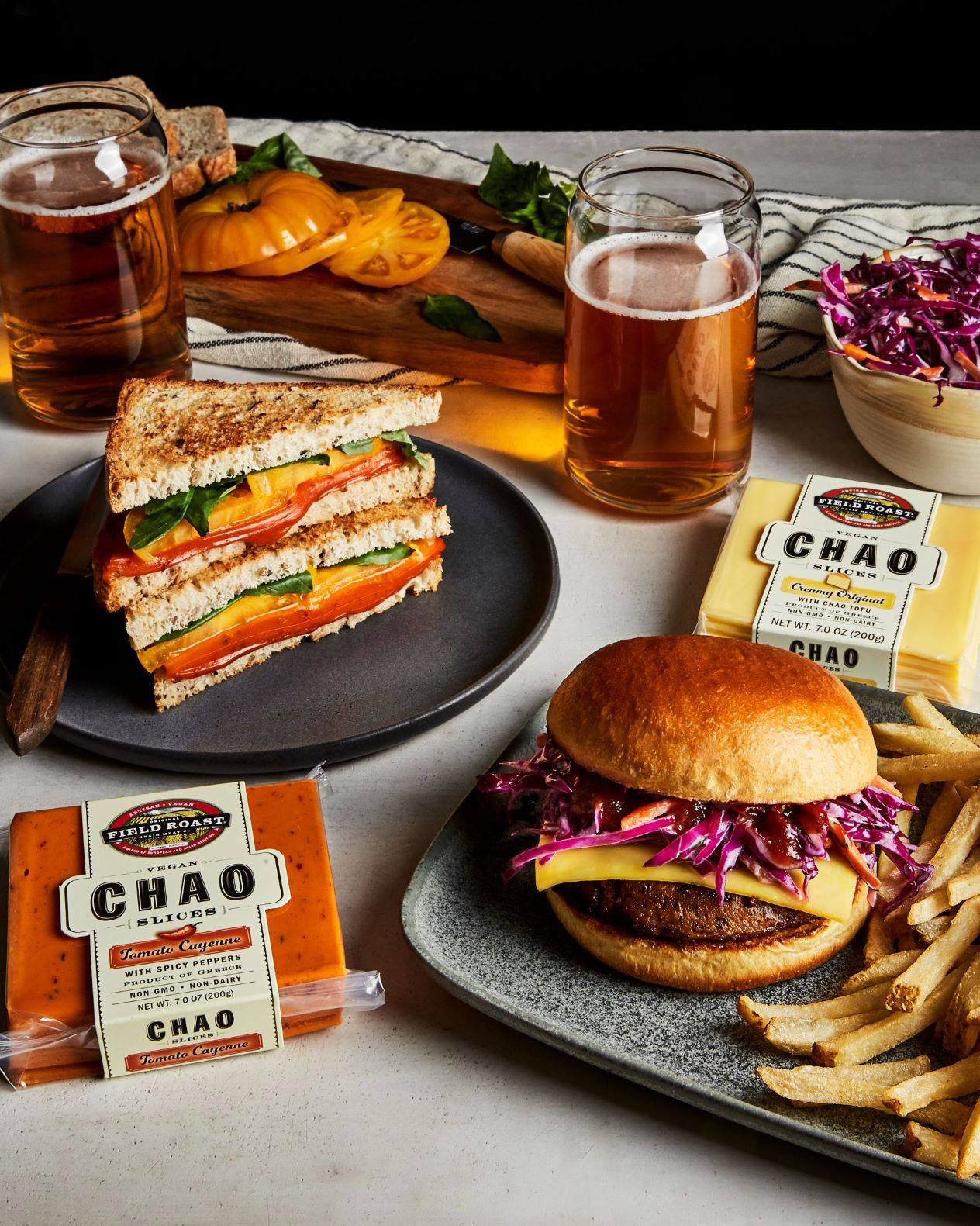 A Halloween charcuterie board needs a chocolate component, hands down. Where are our vegan choco fans at? Made with Fair Trade-Certified dark chocolate, peanuts, and cane sugar, the Unreal Dark Chocolate Peanut Butter Cups are an easy choice. Plus, they add those extra trick-or-treating nostalgia vibes that we love and crave.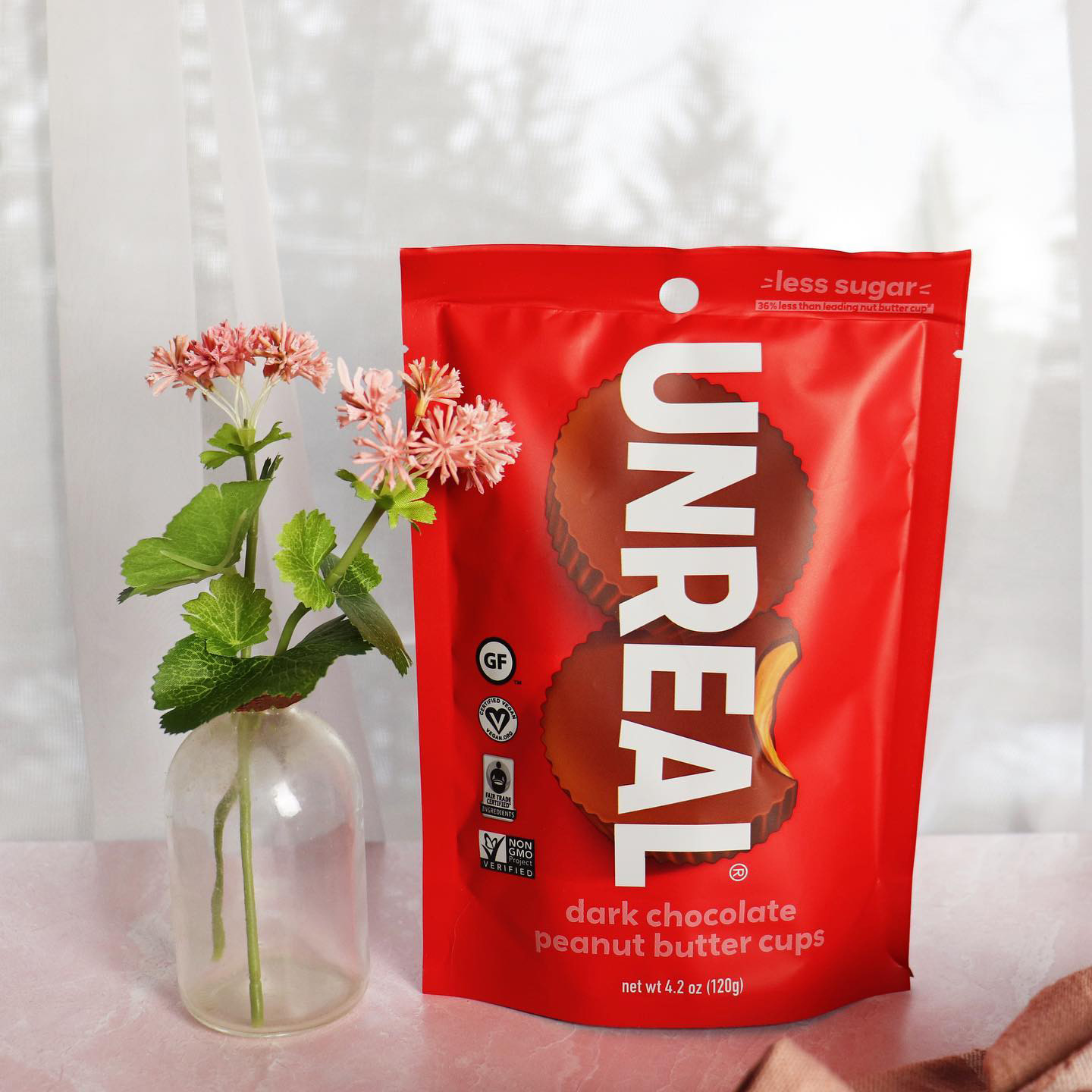 We've said it before and we'll say it again, we live for a good Aldi shopping spree. And this time of year, you can bet the Aldi Park Street Pumpkin Pie Dessert Hummus is in our cart. This sweet, chickpea dip pairs well with fruit skewers and chocolate-dipped pretzels—we love a homemade touch.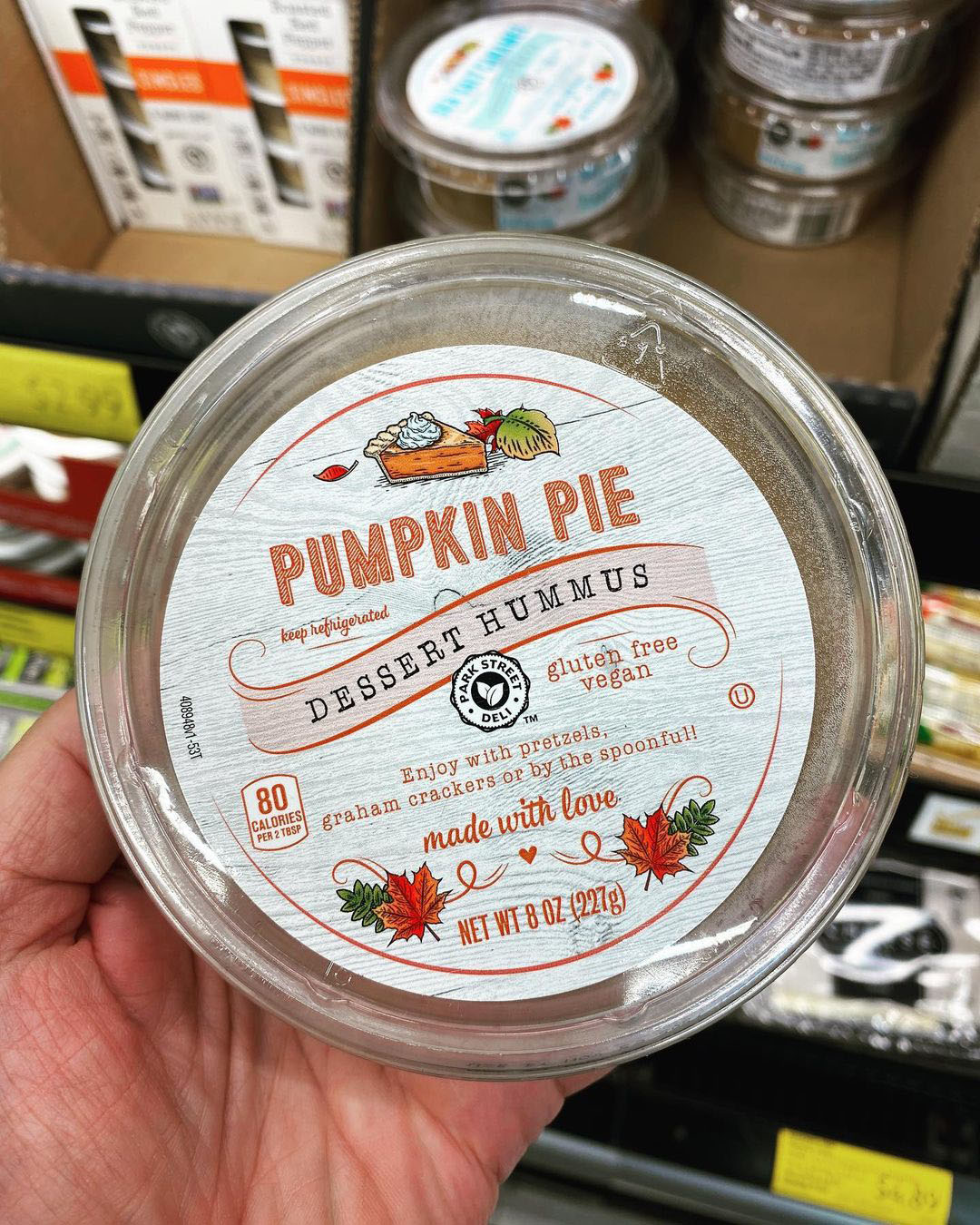 You won't want to ghost this crunchy snack! The Sensible Portions Garden Veggie Chips Ghosts and Bats are the kid-friendly, festive crisps this platter needs. We love these individual servings for All Hallows' Eve get-togethers, school parties, and trick-or-treat options, but they do look pretty good on our homemade snack boards if we say so ourselves.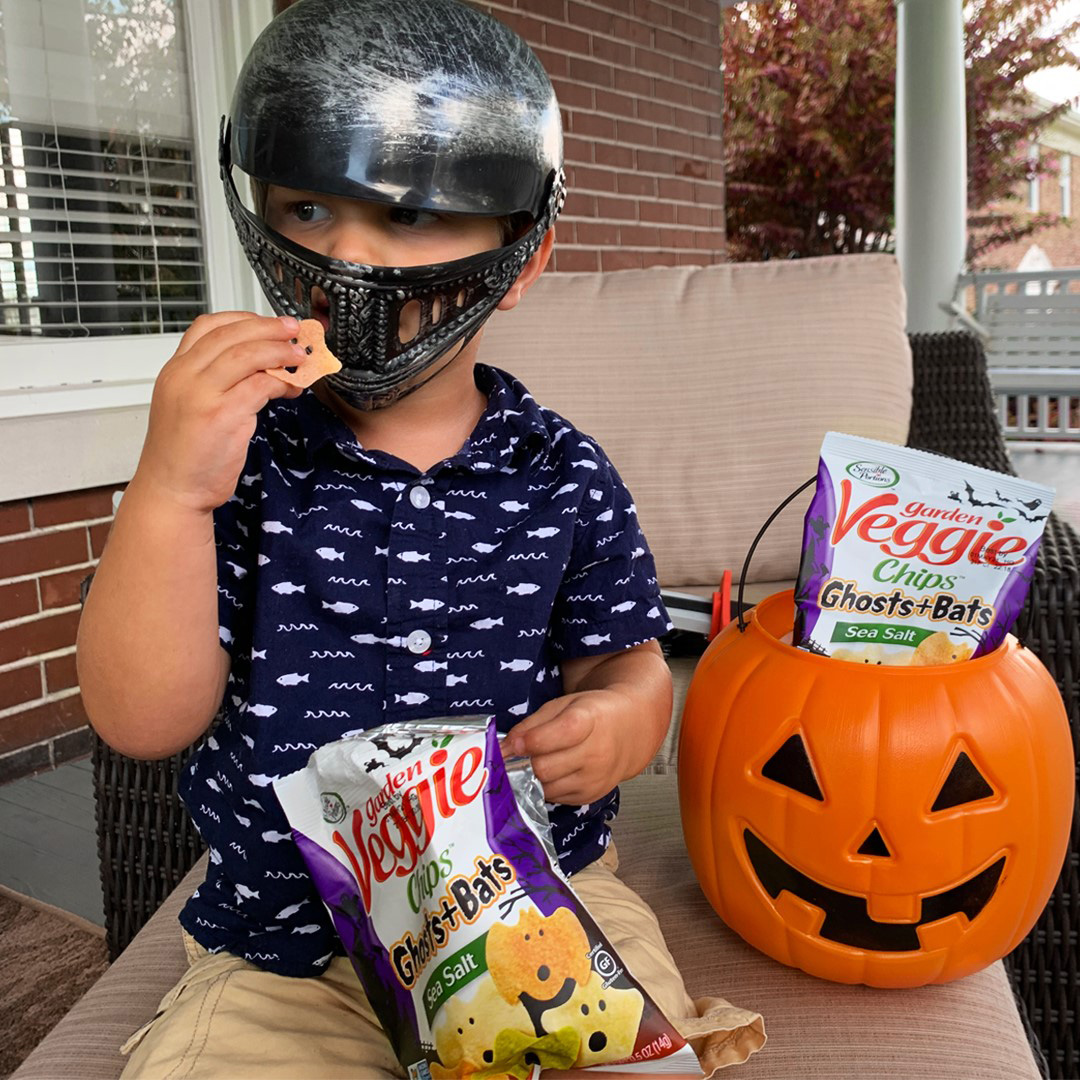 At VegOut, we like to keep things a bit unconventional, snack boards included. Charcuterie mini muffins FTW. These tasty handhelds pair perfectly with other sweet treats as well as complementary salty snacks—salted peanuts, anyone? Don't sleep on these Abe's Pumpkin Spice Muffins for your festive appetizer boards and spooky breakfast needs.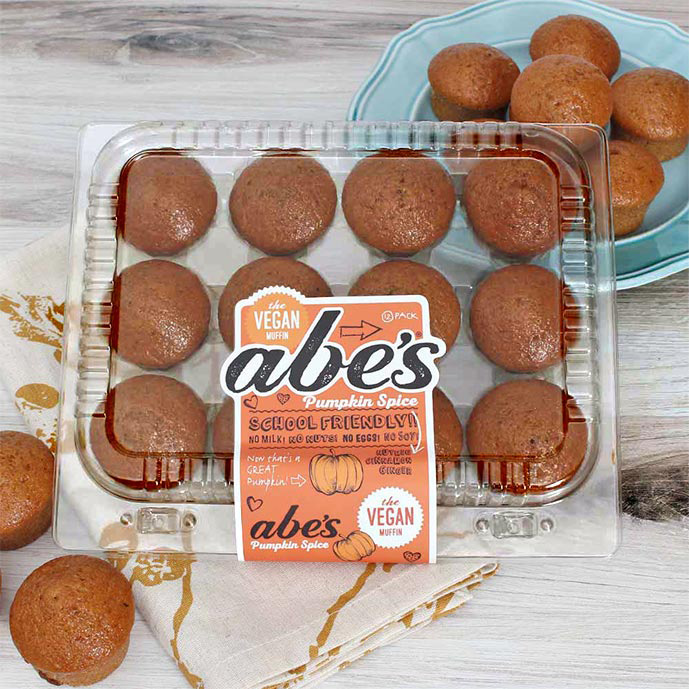 Photo credit: @freshfarmtoyou on Instagram
Cruelty-free cheesy crackers? Yes, please! The Earth Balance Vegan Cheddar Flavor Squares serve as an excellent vehicle for plant-based cheeses, dips, and spreads, but we love them on their own just the same. Can you blame us? Add a little extra Halloween orange to your charcuterie spread with these crunchy cracker snacks.
These No Whey! Fall Lollipops are shaped like skulls, spiders, and pumpkins—oh my! Adding these to your board is a total no-brainer. Want to be a little extra? Of course, you do! We've got a Halloween pro tip for you. Drill a few small holes into a mini pumpkin and stick in your lollipop sticks.
Ok, it's time for a fancy cheese option, and this Treeline Aged Artisinal Plant-Based Cheese Wheel passes the vibe check. We're obsessed with these cashew-based cheeses (basically, with all of the Treeline vegan cheese products!). Be sure to serve with a fancy little knife for easy cutting, spreading, and indulging.
In the name of charcuterie variety, we're spicing things up with these Sahale Snacks Thai Cashews. Coated with a ponzu-inspired glaze, this cashew and peanut blend is sure to become one of the first empty sections on your board—they're that tasty. There's more where that came from, as this brand offers several delicious plant-based mixes.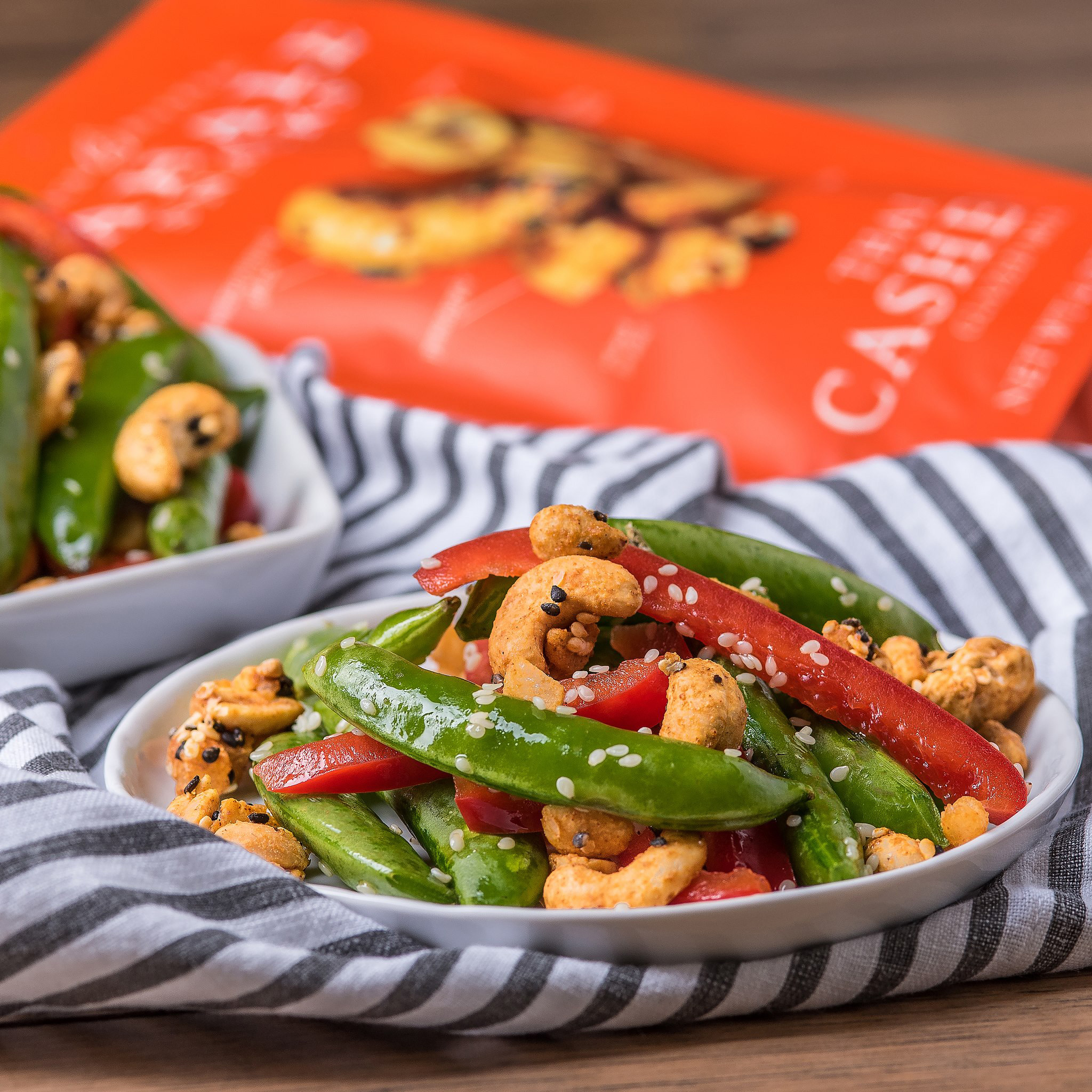 Take this Target pumpkin favorite, cut it into bite-sized pieces, and pair it with the rest of your charcuterie board goodies. These Good & Gather Pumpkin Pie Date and Nut Bars add a nutritious option to any snack platter, but if you really want to get extra, drizzle some melted vegan chocolate or cruelty-free caramel over the top.
Feature image photo credit: Treeline