Check out these Target plant-based fall favorites.
Picture this: You're out running errands. You've got a fall drink in one hand and a red shopping basket in the other. You're at your happy place—Target. Autumn is in the air and pumpkin-flavored treats line the shelves. It's time to stock up on all the seasonal goodies this store has to offer. Check out our list of the best vegan pumpkin products at Target this fall.
The real iced coffee drinkers don't change up the temperature of their drink with the seasons, but they do adjust their flavors accordingly. Chameleon Organic Pumpkin Spice Oat Milk Latte from your friendly Target store for the win! Add this creamy caffeinated treat to your long list of things you love about autumn.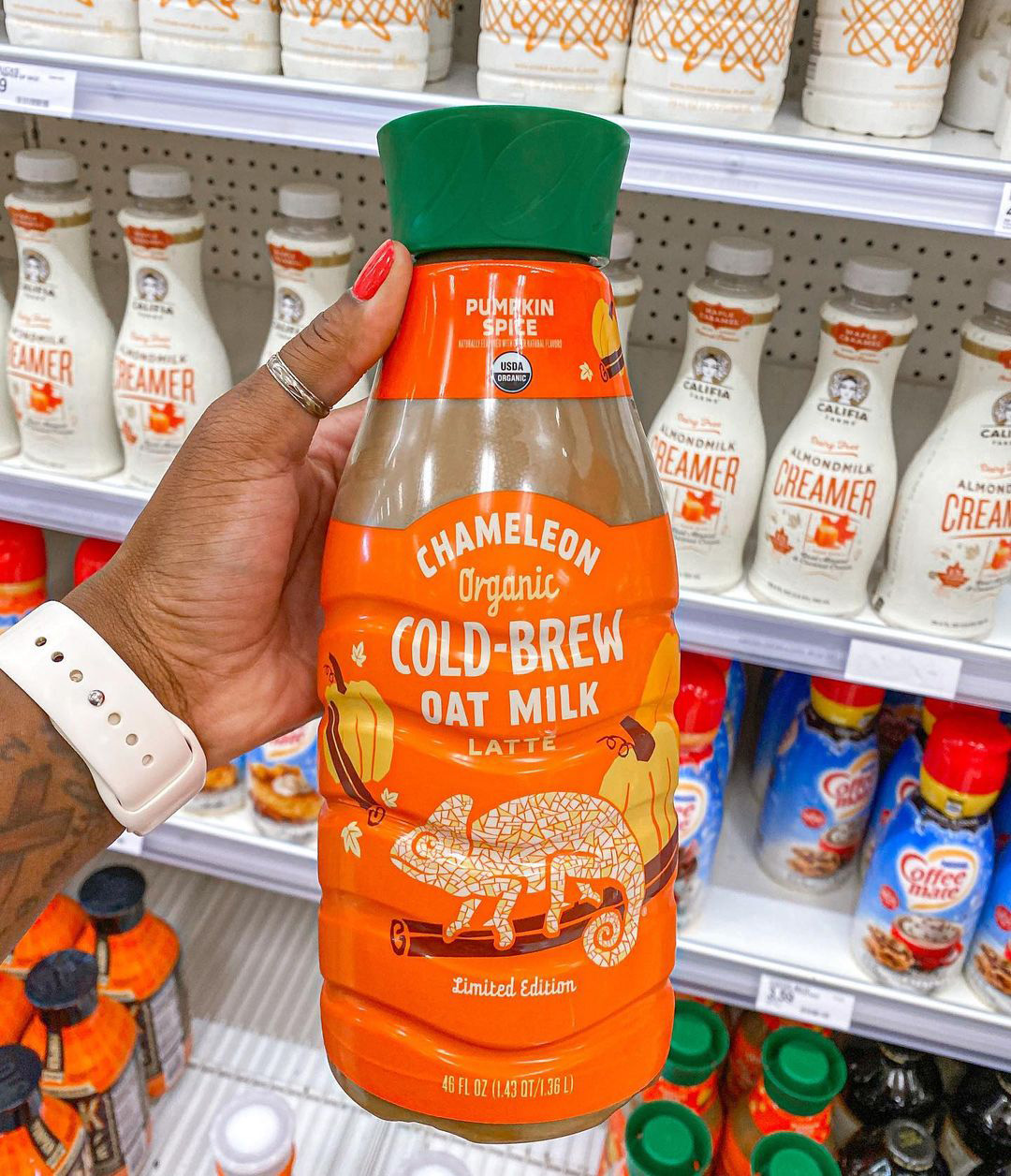 Photo credit: @lyricgoestotarget on Instagram
Give us a quick and easy snack, but make it seasonal. The Good & Gather Pumpkin Pie Date and Nut Bars allow for even the busiest of vegans to enjoy the flavors of fall. Made with seven wholesome ingredients, these limited-edition bars are perfect for simple, on-the-go eats. Three words: add to cart.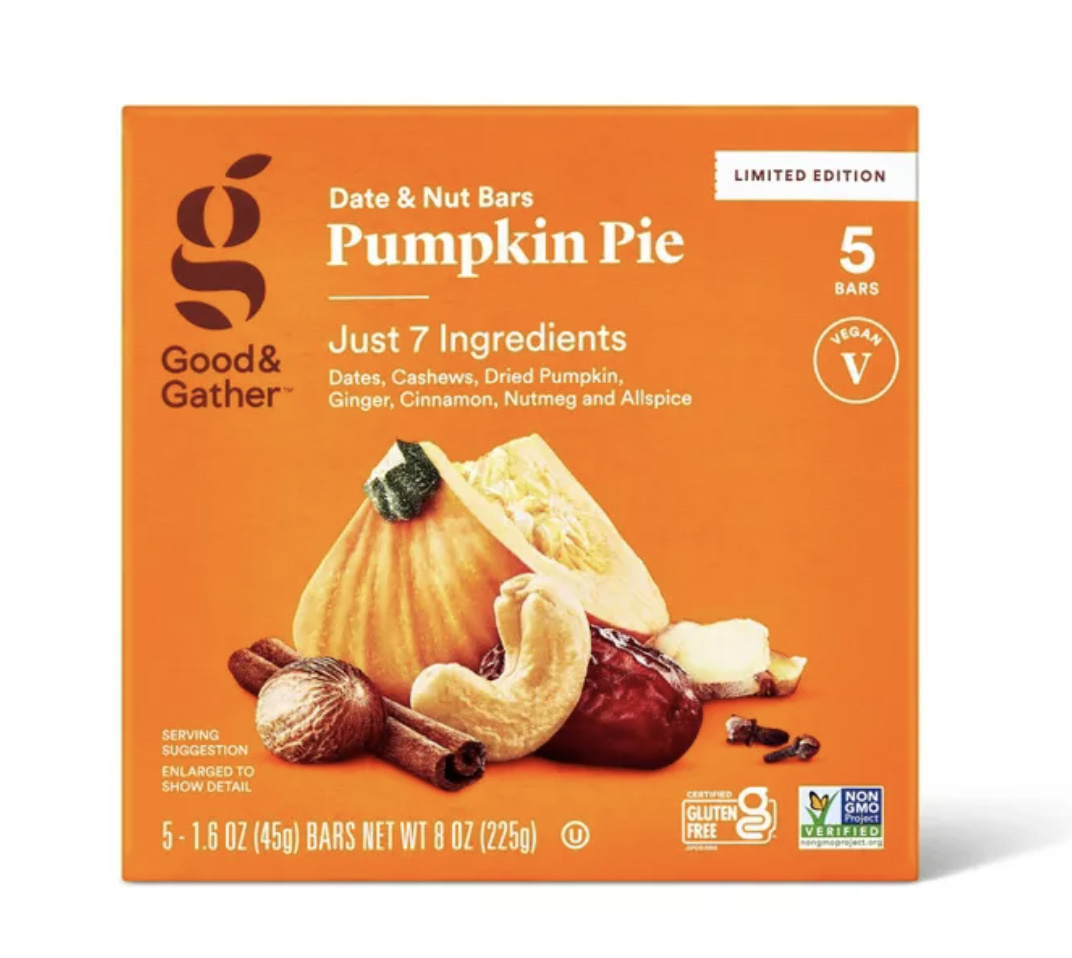 We sense seasonal DIY cold brew concoctions in your spooky future. The Starbucks Pumpkin Spice Latte Light Roast Cold Brew Coffee Concentrate is an impressive barista ingredient to keep in your fridge for when the mood strikes. Pair it with your favorite creamers, syrups, milks, and whipped topping for fancy fall sippers.
Target is keeping it cozy with its Good & Gather Pumpkin Spice Hot Cocoa Mix. Add this accidentally vegan cocoa packet to your favorite dairy-free milk and get sippin'. Enjoy this tasty beverage as a warm afternoon treat this fall or mix it into your morning coffee for a seasonal pick-me-up.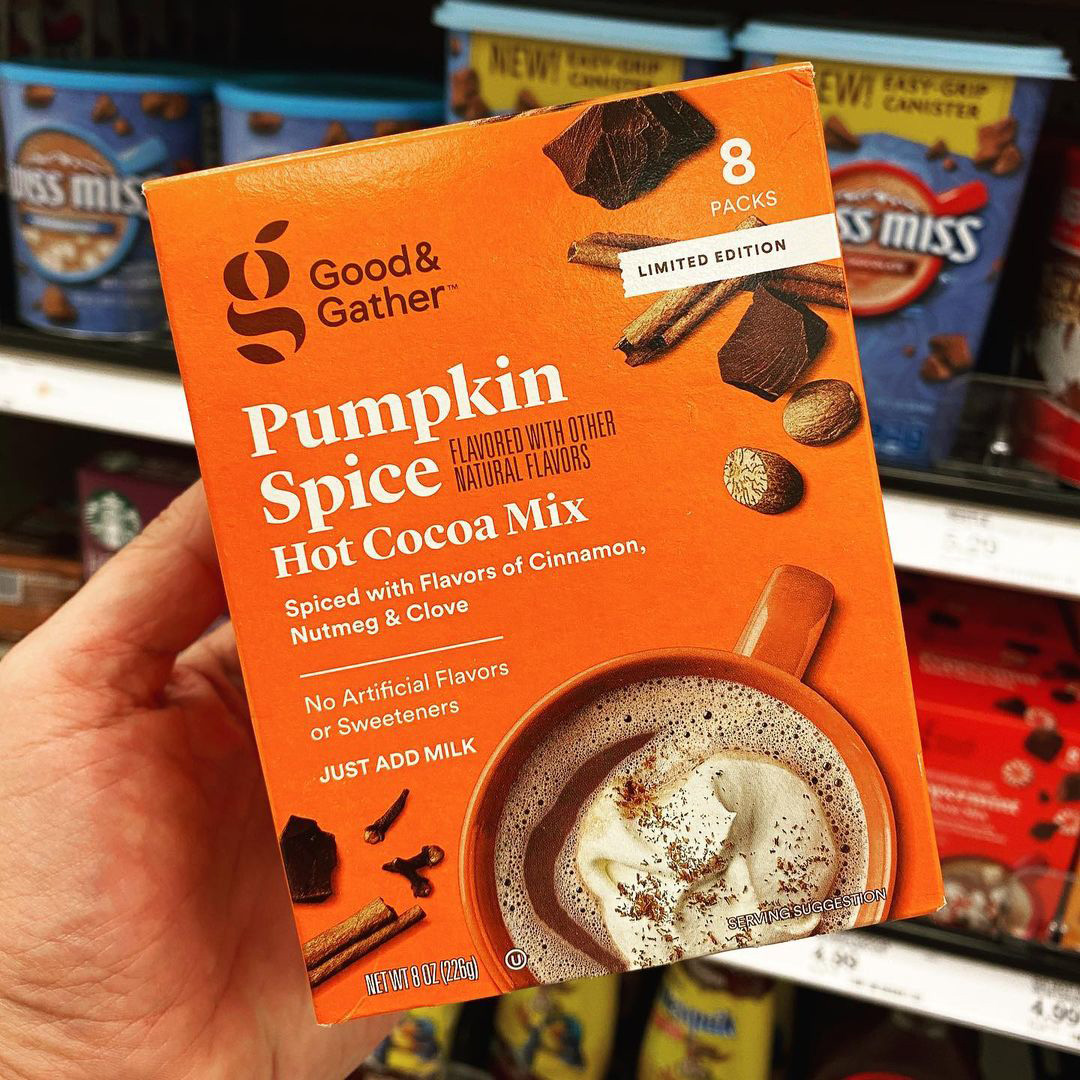 Photo credit: @bigboxvegan on Instagram
We're deeply considering a pumpkin spice bake off over here! The Simple Mills Gluten Free Pumpkin Muffin & Bread Almond Flour Baking Mix is sure to be a winner. Made with eight simple ingredients like almond flour, coconut sugar, pumpkin, and organic spices, this mix is gluten-free, paleo-friendly, and of course plant-based.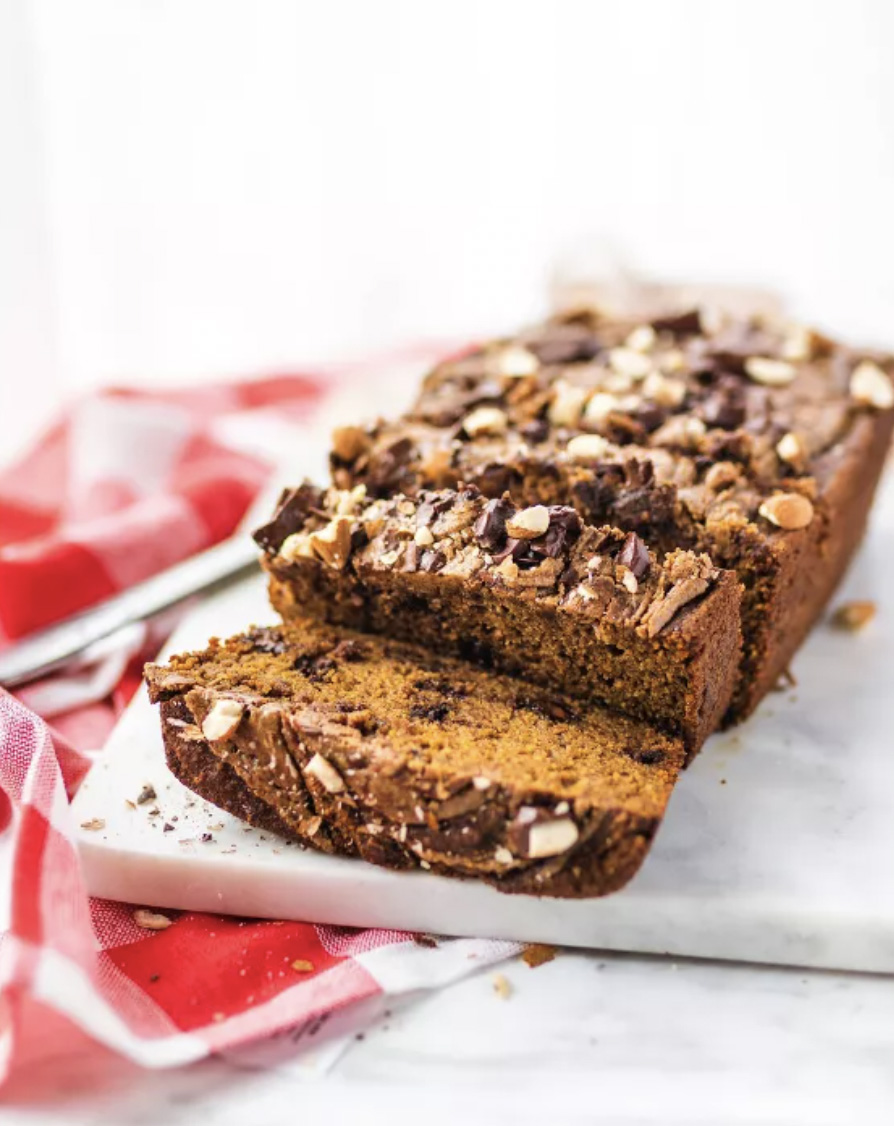 This seasonal herbal tea is the caffeine-free nightcap of our dreams. Made with a blend of pumpkin and warming spices, this is your sign to stock up on the Harney & Sons Pumpkin Spice Herbal Tea from Target. This light-bodied tea brews bright red in color and pairs perfectly with a dash of creamy oat milk.
Wake up to a home echoing with the fresh flavors of fall with the Good & Gather Naturally Flavored Pumpkin Spice Light Roast Ground Coffee. This limited-edition brew is made with ground Arabica coffee and is Fair Trade Certified by Fair Trade USA. Enjoy this seasonal brew hot or over ice.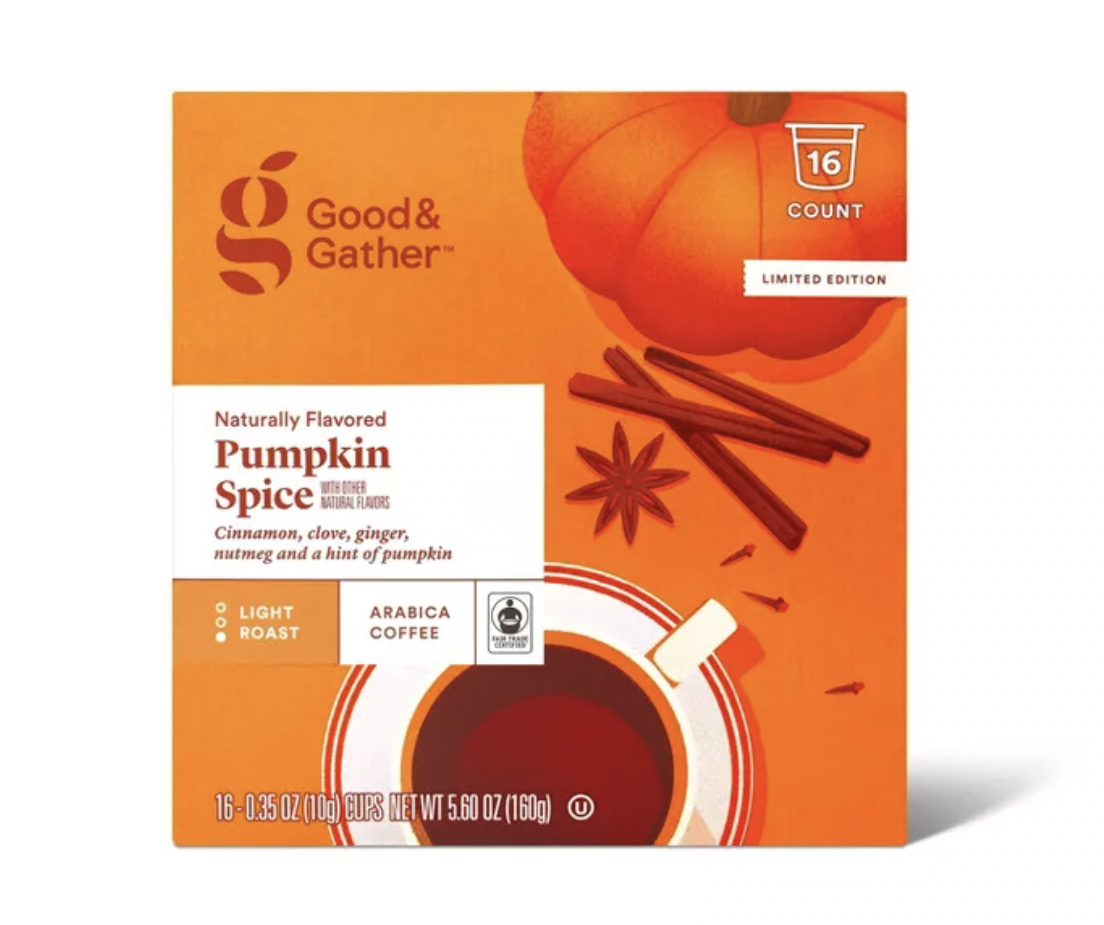 This tasty coffee lightener is made from almond milk, cane sugar, coconut cream, and real pumpkin puree—it's the real deal. The Califia Farms Pumpkin Spice Almond Creamer is exactly what your morning cup of joe has been yearning for. We love adding a dollop of plant-based whipped cream and a dash of cinnamon.