Our top fancy plant-based cheeses for vegan charcuterie boards and party snacks.
Vegan artisanal cheeses are our jam. And speaking of jam, charcuterie boards full of fruity jams, plant-based meats, assorted nuts, and dairy-free cheeses are a vibe. Don't settle for mundane cheese options—we're getting fancy here. It's time to level up the appetizer hour with the best vegan artisanal cheese brands around.
Non-Dairy Cheeses
This artisan-crafted cheese was made to be shared with hungry vegan friends. The Los Angeles-based cruelty-free cheese company stocks several flavors of tasty non-dairy cheeses. At the moment we are loving the Lox and French Connection varieties from Misha's Kind Foods. You'll wanna snag a tub, or two, ASAP.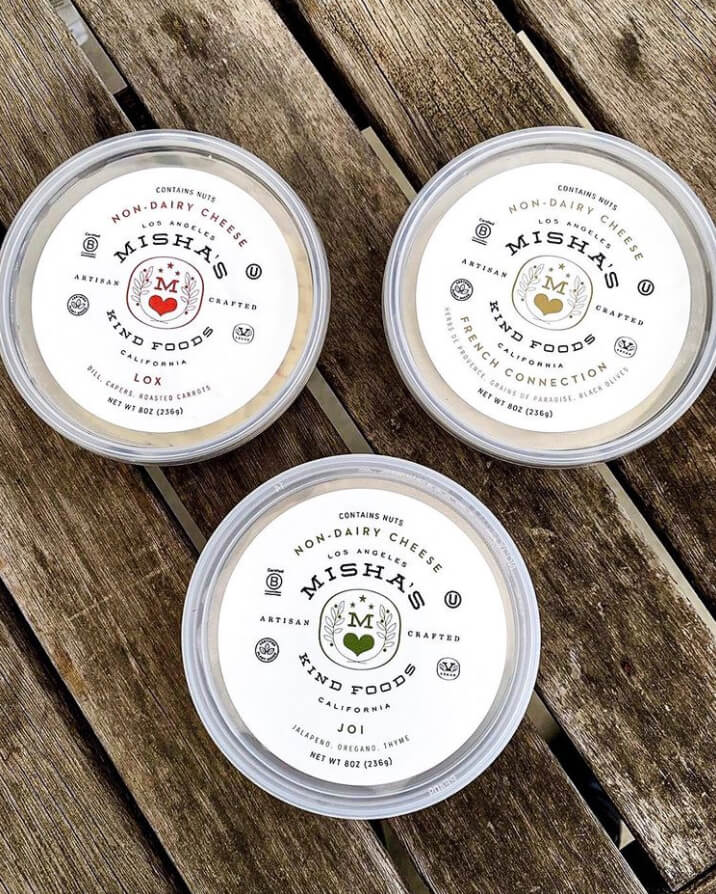 Aged Artisanal Plant-Based Cheese Wheels
Available in classic and cracked pepper varieties, these aged artisanal plant-based cheese wheels are made for serious snack sessions. Treeline cheeses are made with cashews, sea salt, and active cultures—we love their tart, cheesy flavor. Bring on the wine and cheese nights and pair these wheels with dried fruit and pretzels.
Cultured Cashew Cheeses
This Portland-based organic cheese company crafts some of the best artisanal vegan cheeses around! Think Aged White Cheddar, Chive & Dill, Peppercorn Brie, and Caramelized Onion Camembert made with a cashew base. With a variety of flavors available in firm, semi-soft, and soft varieties, Vtopian is what dreamy cheese plates are made of.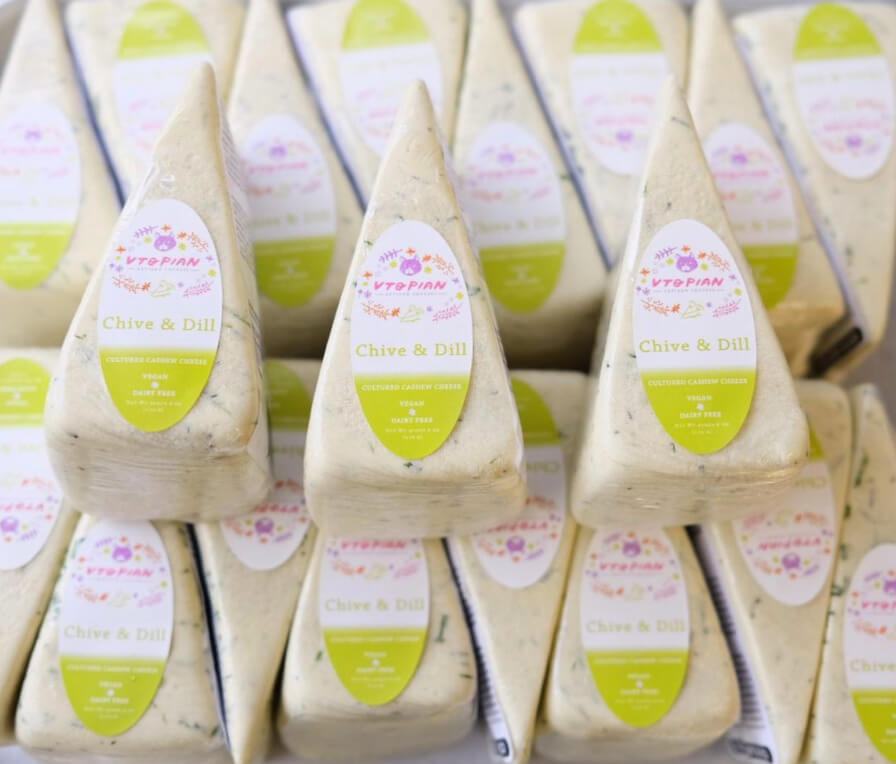 Soft Spreadable Vegan Cheeses
Kite Hill offers soft, spreadable plant-based cheeses in both Garlic & Herb and Cracked Black Pepper flavors. These soy-free spreads are made with almond milk and pack major aromatic flavors. Pair them with toasted pita points and crunchy crudité for the best vegan artisanal cheese platter! This store-bought product is your new party staple!
Gourmet Vegan Cheeses
Reine, it's French for queen, and this vegan artisanal cheese is fit for one. We're obsessed with the brand's Fauxgonzola, Trufflehound, and Smoked Cheddar selections. Get your hands on these gourmet vegan cheeses for your next dinner party, even if it's a dinner party for one. No judgment at all.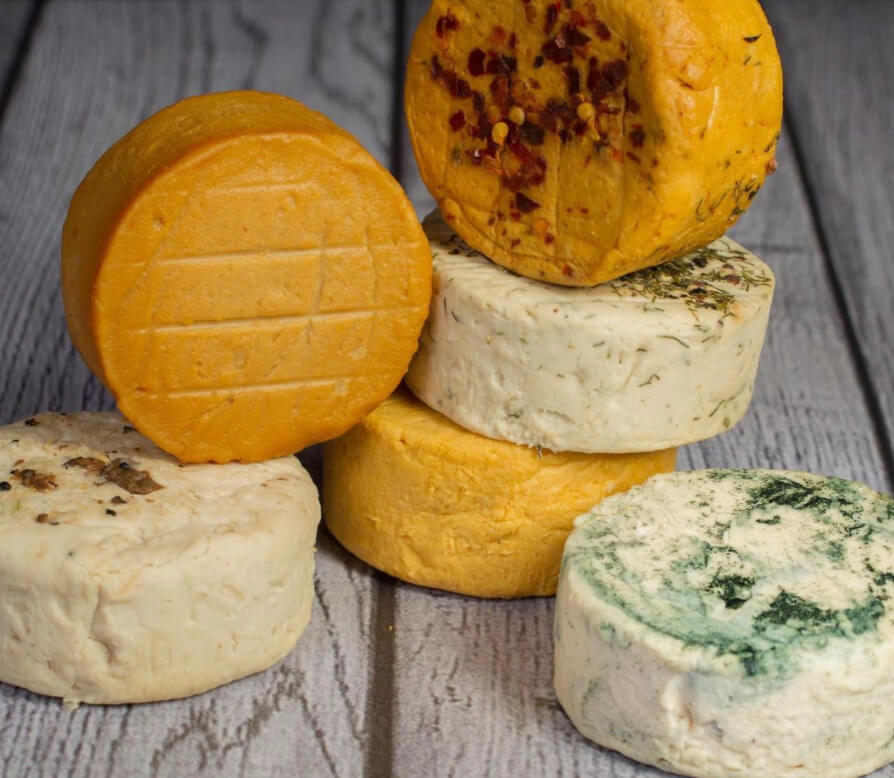 Dairy-Free Cheese Spread
Made with help from our friends at Follow Your Heart, Boursin now offers a dairy-free cheese spread made for sharing. Rich in herbaceous flavors, this plant-based appetizer contains garlic, parsley, and chives blended in a coconut oil base. Snag some crackers and whip up a vegan artisanal cheese platter creation.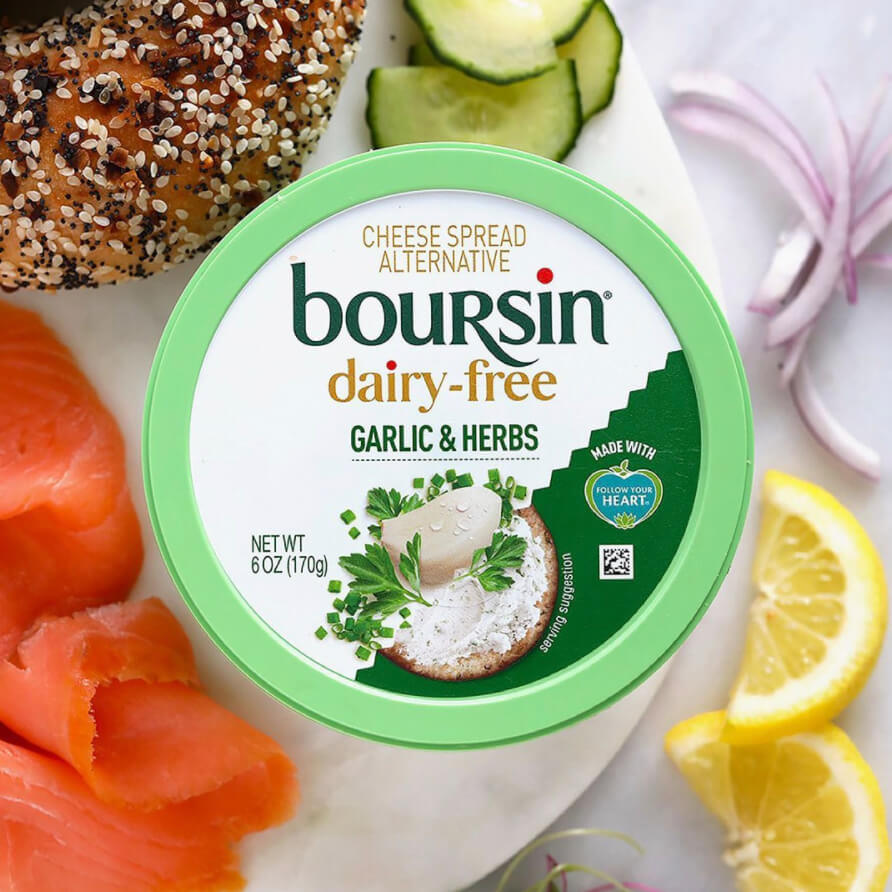 Photo credit: @fitfoodiefinds on Instagram
Wendy's Nutty Cheese
The small-batch, plant-based cheeses from Wendy's Vegan Kitchen are a must-try. Her inventive creations are made with nuts, soy milk, and a variety of flavorful additions. These nutty selections are rotational, but you'll find options like Spicy Cheddar and Aged Blue Cheese available online. Three words: add to cart.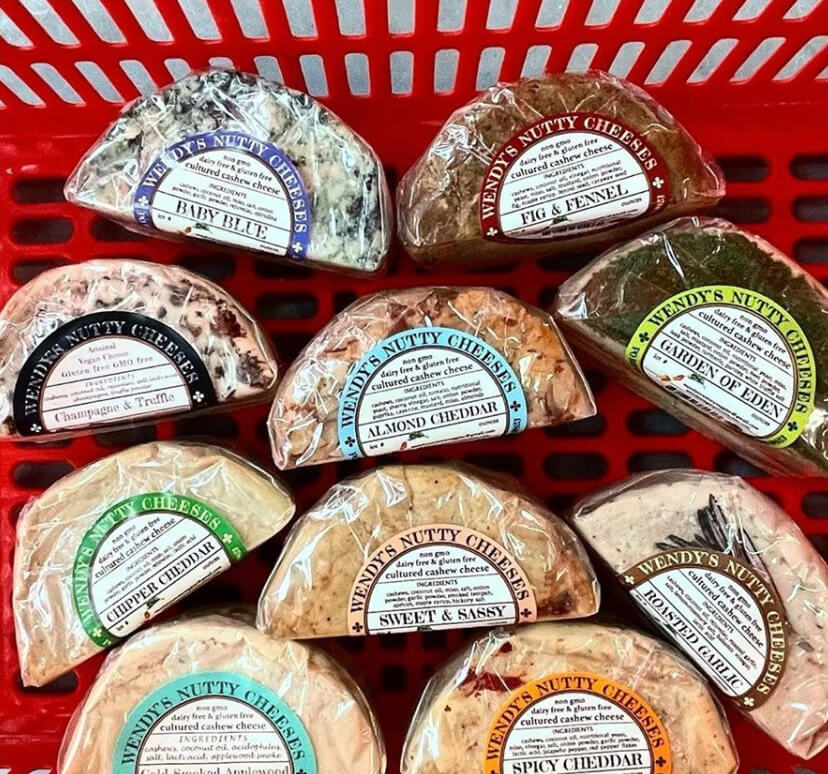 Vegan Cheese Wheels
SriMu adds finesse to any plant-based charcuterie board with their lavish "NOT Cheese" products. Made with cashews, organic Irish moss, aquafaba powder, and vegan active cultures, the subscription-based cheeses are inspired by brie, smoked gouda, blue, camembert, gorgonzola, and mozzarella varieties. It's time to snag a few and pass the crackers over here.