Whether you're gearing up for a beach picnic or a rainy day movie marathon, these snacks will have you seriously cheesin'. From nostalgic snack crackers to innovative crisps and chips, there's a wide spectrum of cheese flavored noms to taste test. Check out our list of 13 vegan cheesy snacks to try next.
RELATED: 10 Vegan Seafood Brands to Check Out
---
Join VegUP and Using My Privilege to take a stand against racism. Click here to learn more and donate now.
In addition to the cheesy puffs that we know and crave, Hippeas offers crunchy tortilla chips made of chickpea flour. In true cheesy fashion we are rooting for the Jalapeno Vegan Cheddar flavor. Can't find the delightful yellow bag in stores? No worries! Find them along with several other vegan snackies on Amazon.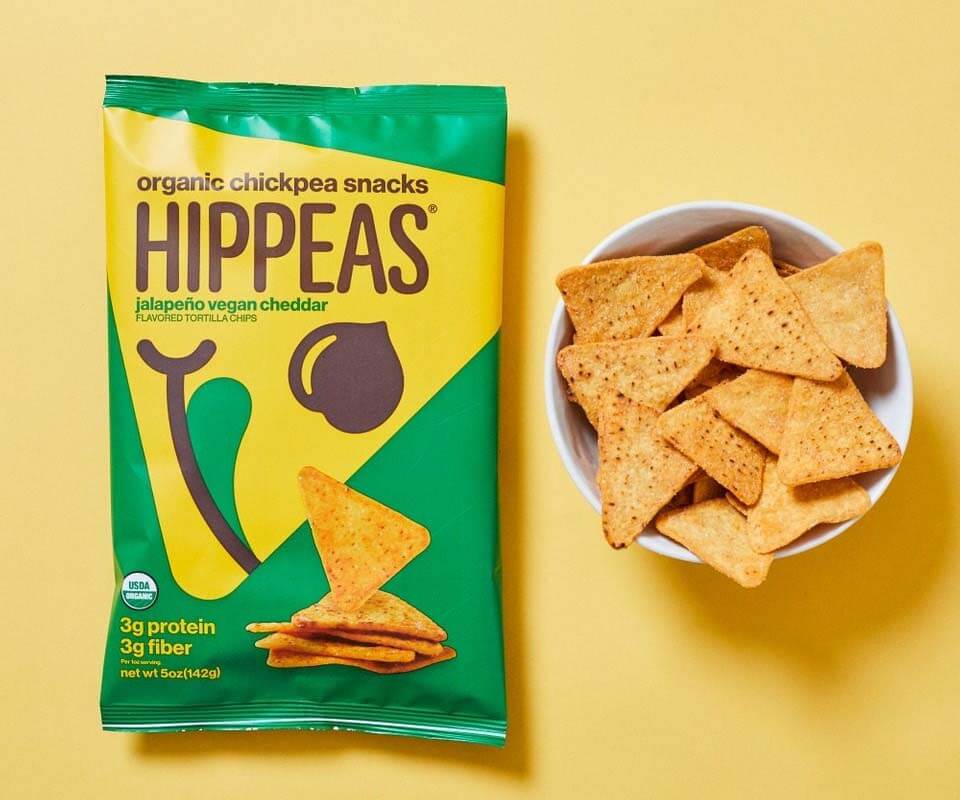 The lower calorie popcorn queen, SkinnyPop, is a snack we have on repeat! Did you know the White Cheddar flavor is vegan?! Yep! Load up on it and hunker down with some of our favorite vegan documentaries.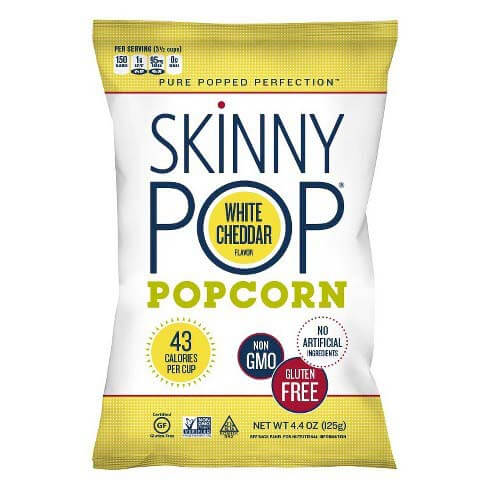 You might know them for their vegan butter, but did you know the brand is also a big-time player in the plant-based snack game? Reminiscent of Cheez-Its, Earth Balance offers Vegan Cheddar Flavor Squares, perfect for the kid in you! Don't stop there, for more nostalgic munchies check out our recent article.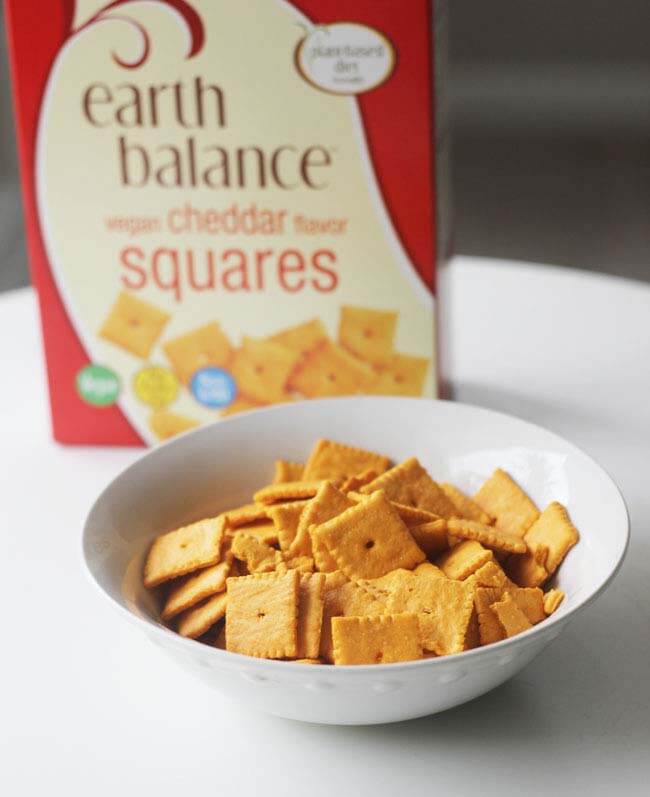 Derived from navy beans and brown rice, Beanfields snacks are perfect as-is or paired with tasty vegan dips. We're especially diggin' the Aged White Cheddar Cracklins and Spicy Queso Chips, but don't take our word for it. It's time to get snackin'!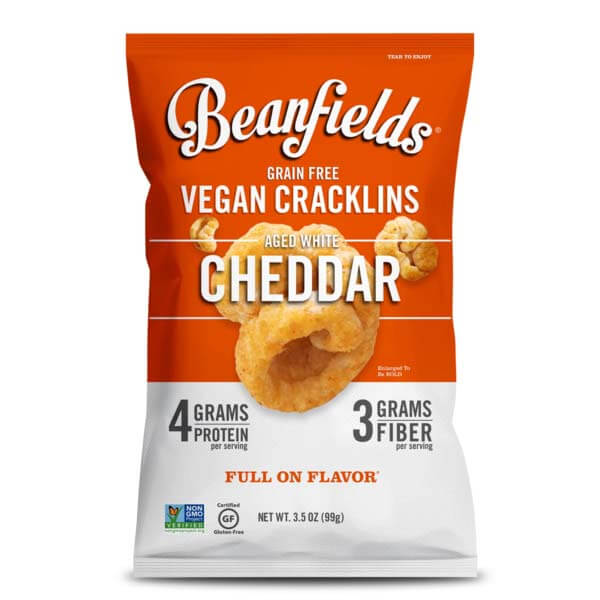 From Butternut Squash Parmesan Crackers to Cauliflower Cheddar Stalks, this snack brand brings the veg cheesy goodness to classic childhood favorites. These might just be our new beach snacks of the summer.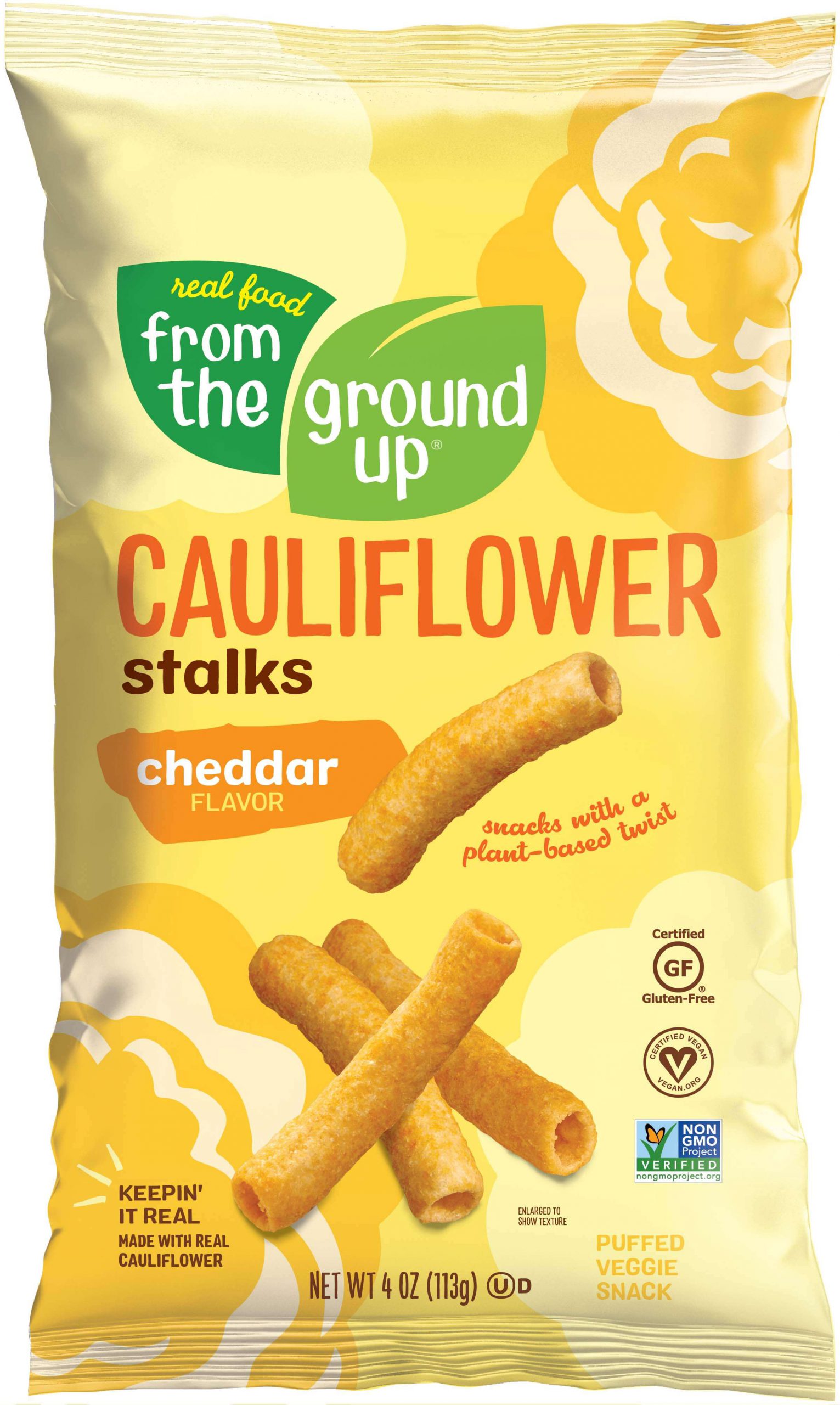 Although free from major allergens, Enjoy Life Lentil Chips are anything but flavorless. Cheesy varieties include Margarita Pizza and Parmesan Garlic. You'll be reaching for that turquoise package in no time.
They made our non-dairy milk bucket list and their Cheezy Greens are a serious hit, too! These brown rice chips are mixed with a leafy green blend, making them one of our favorite ways to eat those green veggies!
The "No Cheese" Cheesiness popcorn is one of the many snackable flavors Lesser Evil has to offer. Although we're talking all things cheese, if sweet snacks are your thing, they've got ya covered on that front too!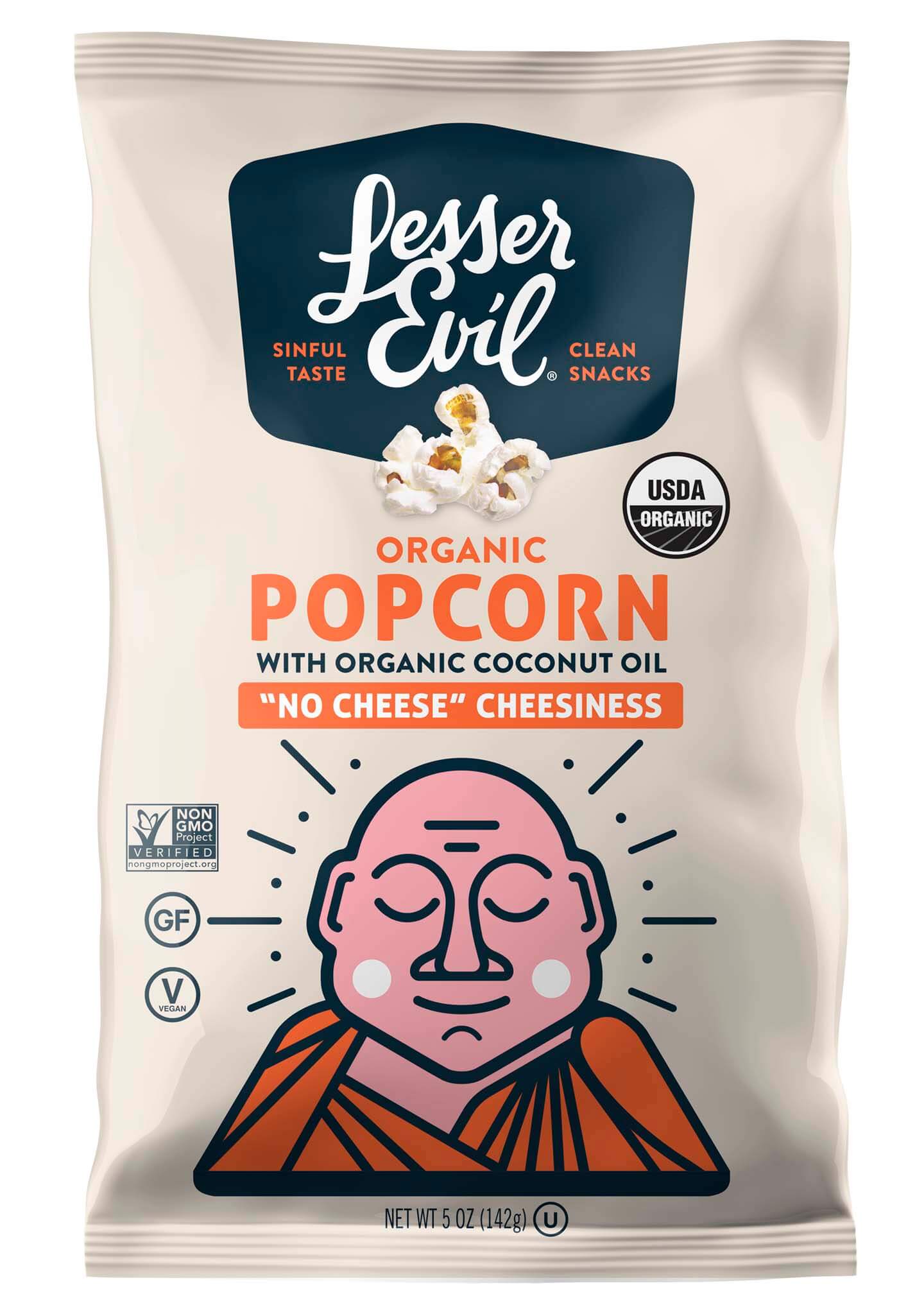 Crunchy pea crisps rich in protein and fiber? Sign us up! While not all flavors are vegan, the Cheddar Cheese variety is both cruelty-free and macro-delicious. See what we did there?
A nod to the classic pork rinds, Outstanding Foods's Pig Out chips true to their namesake, removed the animal products, making these pigless pork rinds a huge hit among vegans. And you guessed it, their Nacho Cheese flavor is a must-try!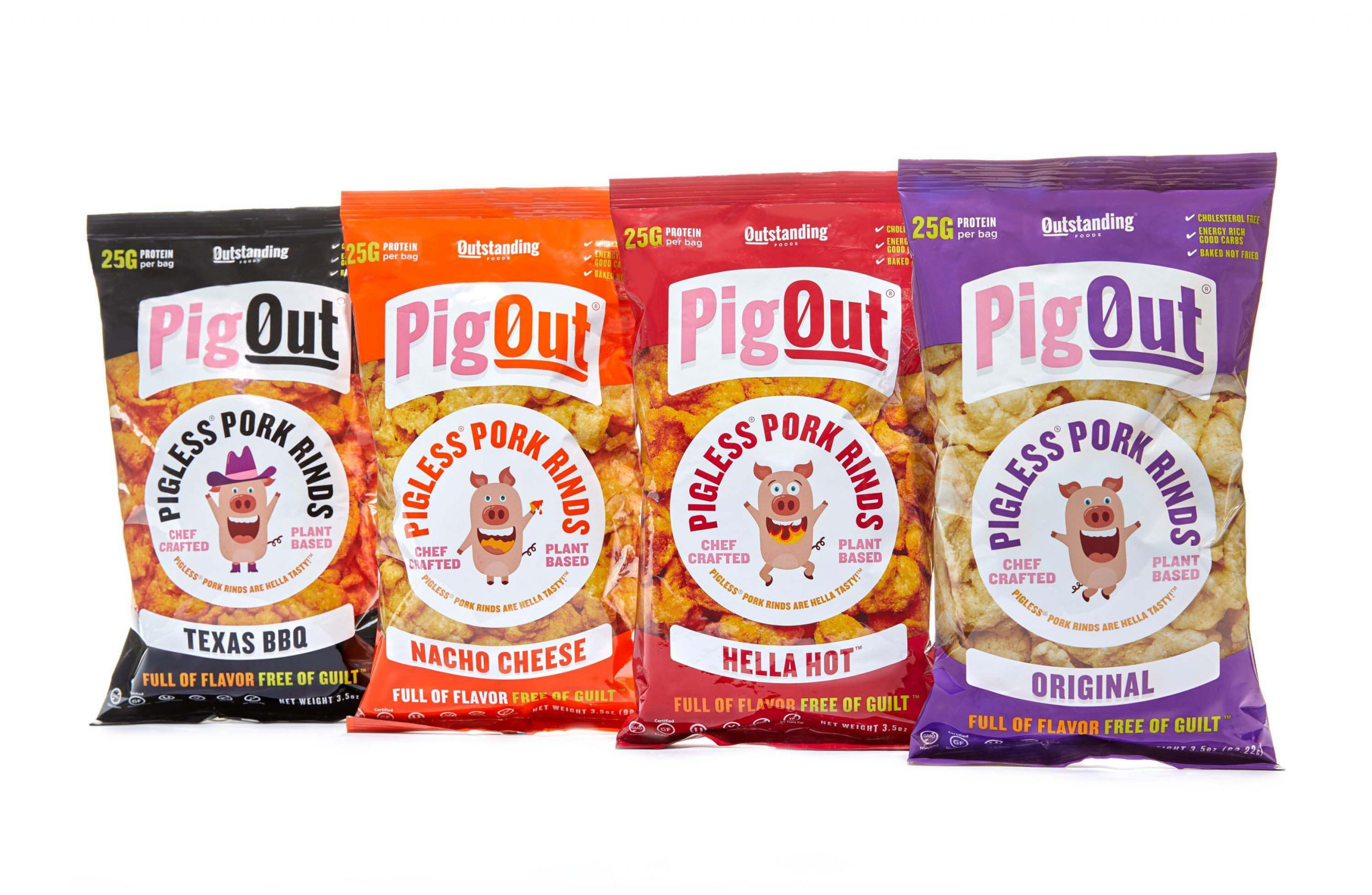 Throwback to kindergarten snack time story hour, but instead of Goldfish and picture books, we've got Mustache Munchies Cheddarish Crackers and enriching vegan reads. It's called adulting, look it up.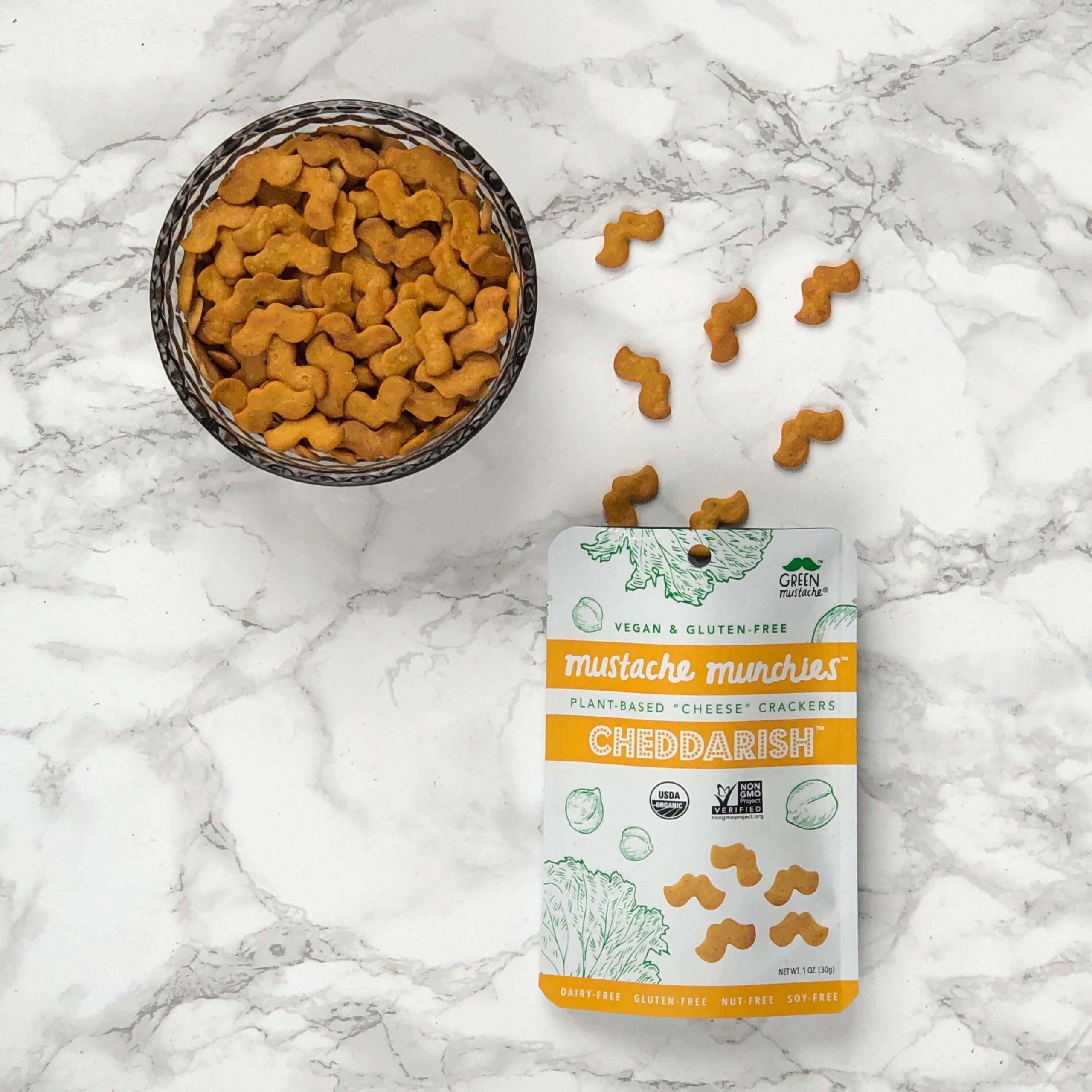 These gluten-free, cassava root chips can be found in Cheddar and Vegan Goat Cheese among other flavors. We're adding Plant Snacks to our running list of gluten-free munchies to keep on rotation.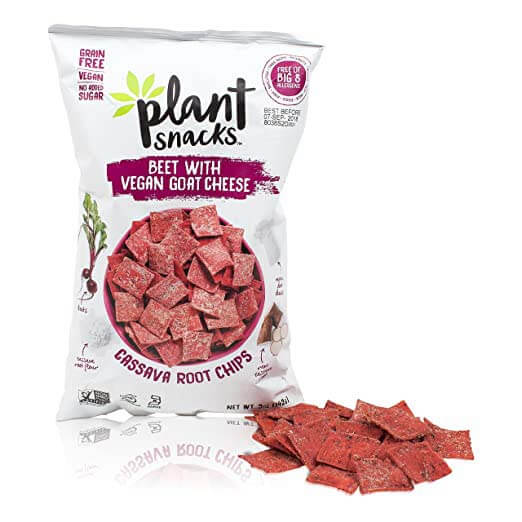 Fava Beans have never tasted so good! Level up your nosh with these protein-rich snacks. While many bold flavors exist, we gotta go with the Nacho Cheeze. If plant-based protein snacks are your fav, check out our list for a few more.