Where do you get your protein as a vegan? Plant-based staples such as beans, lentils, and tofu are all good sources, but sometimes you're on the go and need a filling snack with a real food ingredient list. Check out these protein-rich foods for that mid-afternoon pick-me-up!
R.E.D.D
R.E.D.D makes plant-based, low-sugar, high-fiber bars that are gluten-free, soy-free, dairy-free, and non-gmo. Each bar is an indulgent healthy snack composed of 10 grams of protein (hemp, pumpkin seed, and pea), added prebiotics & probiotics, and an adaptogenic mushroom blend! At only 3-6 grams of sugar, each flavor is chewy, soft, and loaded with superfoods. Salted Caramel, Peanut Butter, and Oatmeal are some of our favorites. Visit reddbar.com to find them in a store near you or order online. Fun Fact: R.E.D.D stands for "Radiant Energy Deliciously Delivered" and we couldn't agree more!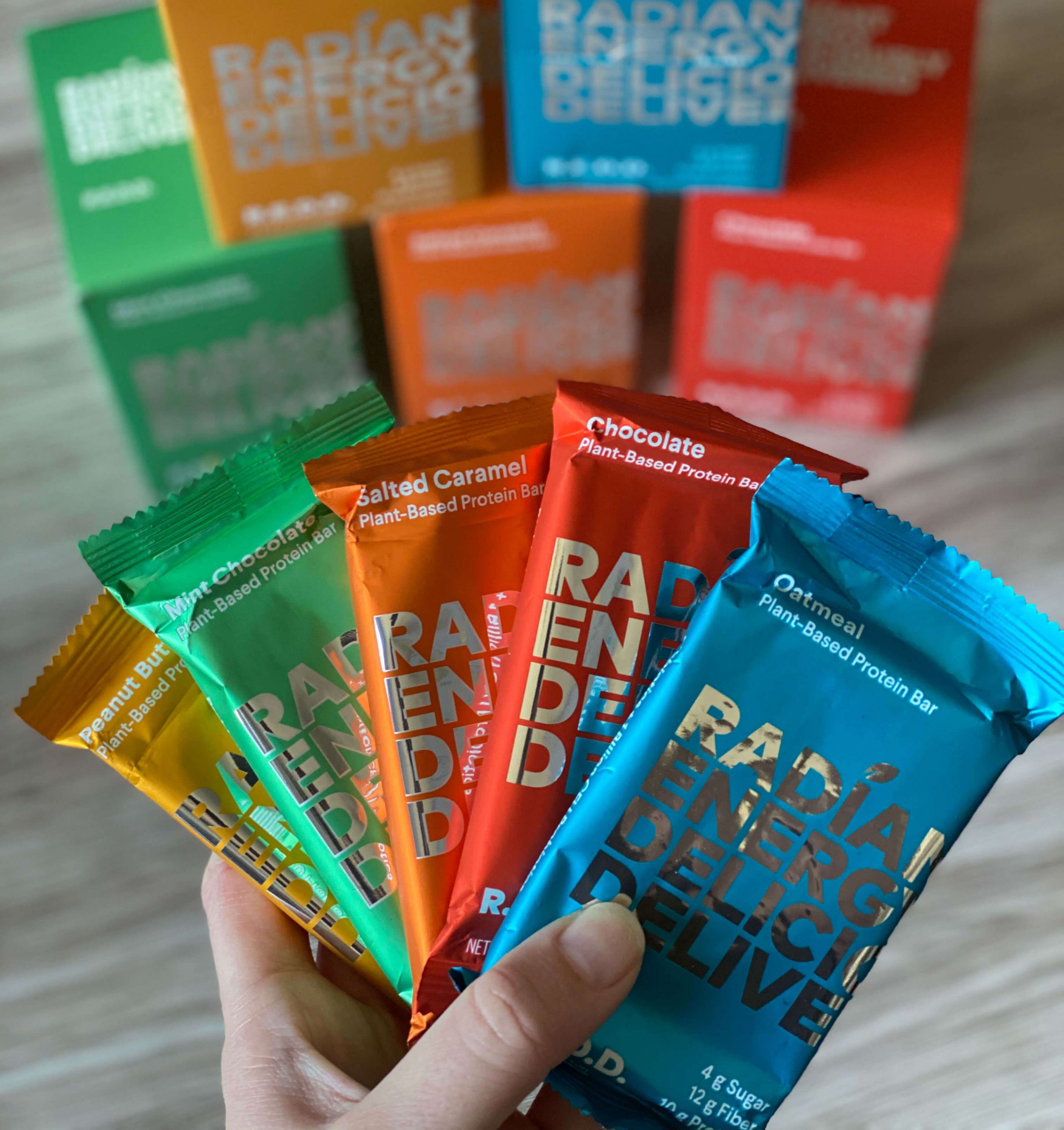 Protein Power Ball
Protein Power Ball was created by two pharmacists in search of a healthy snack that was convenient, high in plant-based protein, and great tasting! These tiny treats clock in at 6 grams of organic pea protein isolate per serving and are low in sugar! Oats, dates, chia seeds, and dark chocolate are some of the ingredients used to create this whole-food based on-the-go snack! Lemon Coconut (our favorite), Oatmeal Cinnamon Raisin, and Mint Dark Chocolate (seasonal) are all vegan-friendly. Try Maple Dark Chocolate Sea Salt, their new peanut-free option made with sunbutter!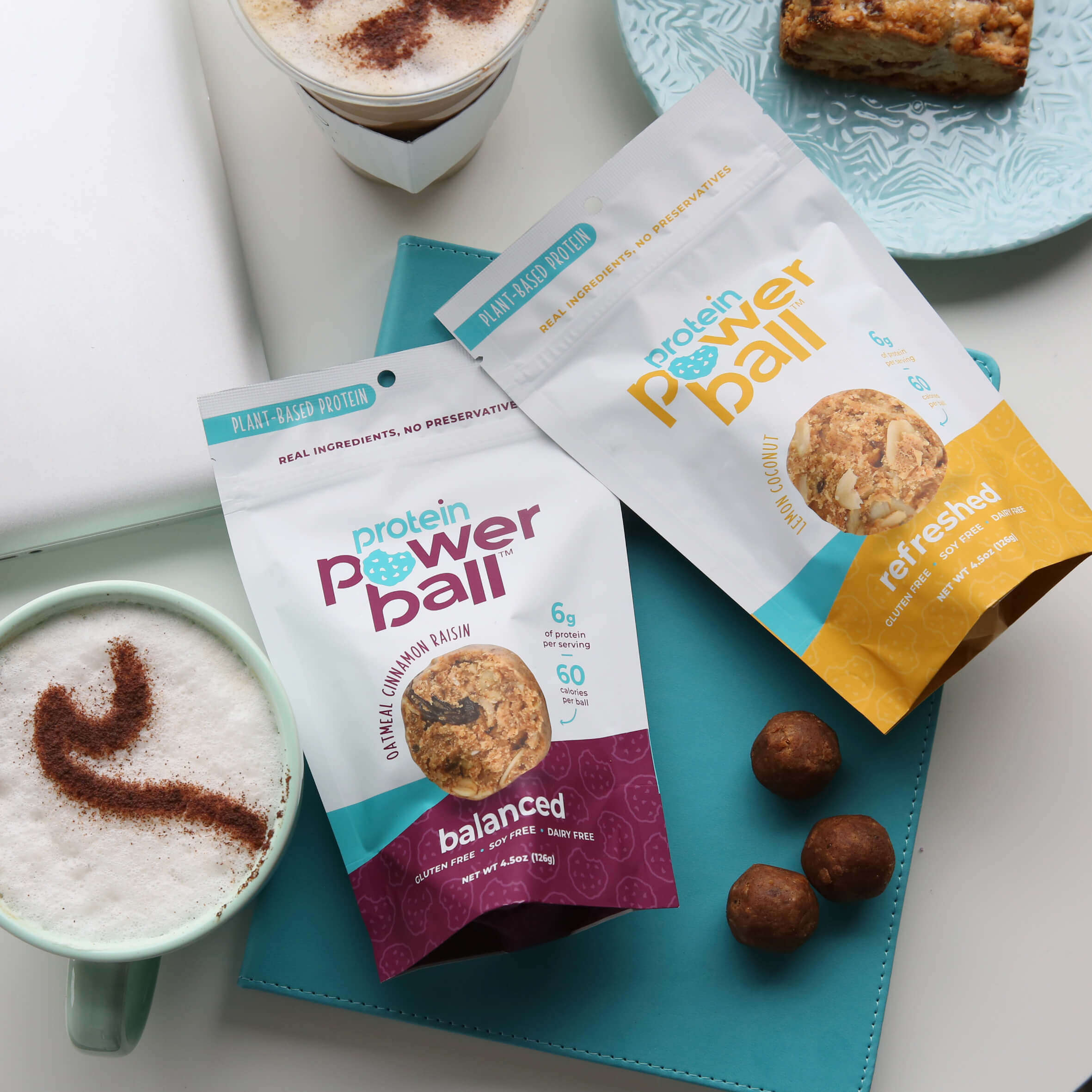 Lil Bucks
Lil Bucks is woman-owned and based in Chicago. What are Lil Bucks? They are crunchy raw buckwheat seeds that have been soaked, sprouted, and dehydrated! This vegan and paleo- friendly superfood comes in flavors such as Cacao and Matcha and contains 6 grams of protein per serving. They make a great crunchy topping! The Chocolate Reishi Clusterbucks are sweetened with maple syrup and make the perfect on-the-go snack.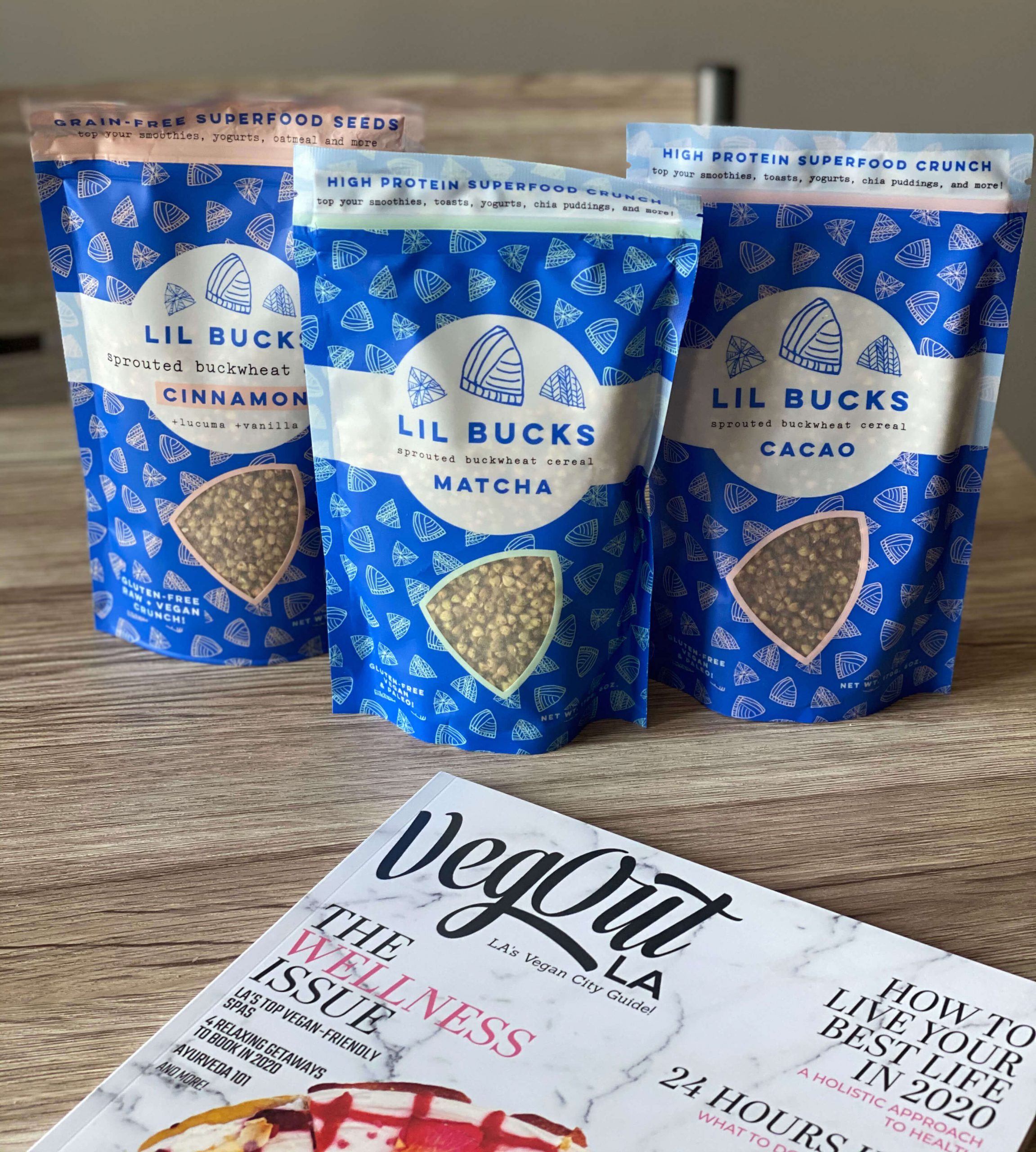 Niloofar Persian Trail Mix
Exquisite Persian Trail mix crafted with non-gmo high quality ingredients and no added sugars. The Traditional Ajil and Celebration Ajil are the perfect whole food plant-based snack for a busy morning or pre-dinner munchies! The trail mix contains almonds, pistachios, and cashews, with a touch of salt, and dates, mulberries and golden berries for natural sweetness! Top your salad tonight with the new Saffron & Lime flavored Persian-style Almonds (6 grams of protein per serving).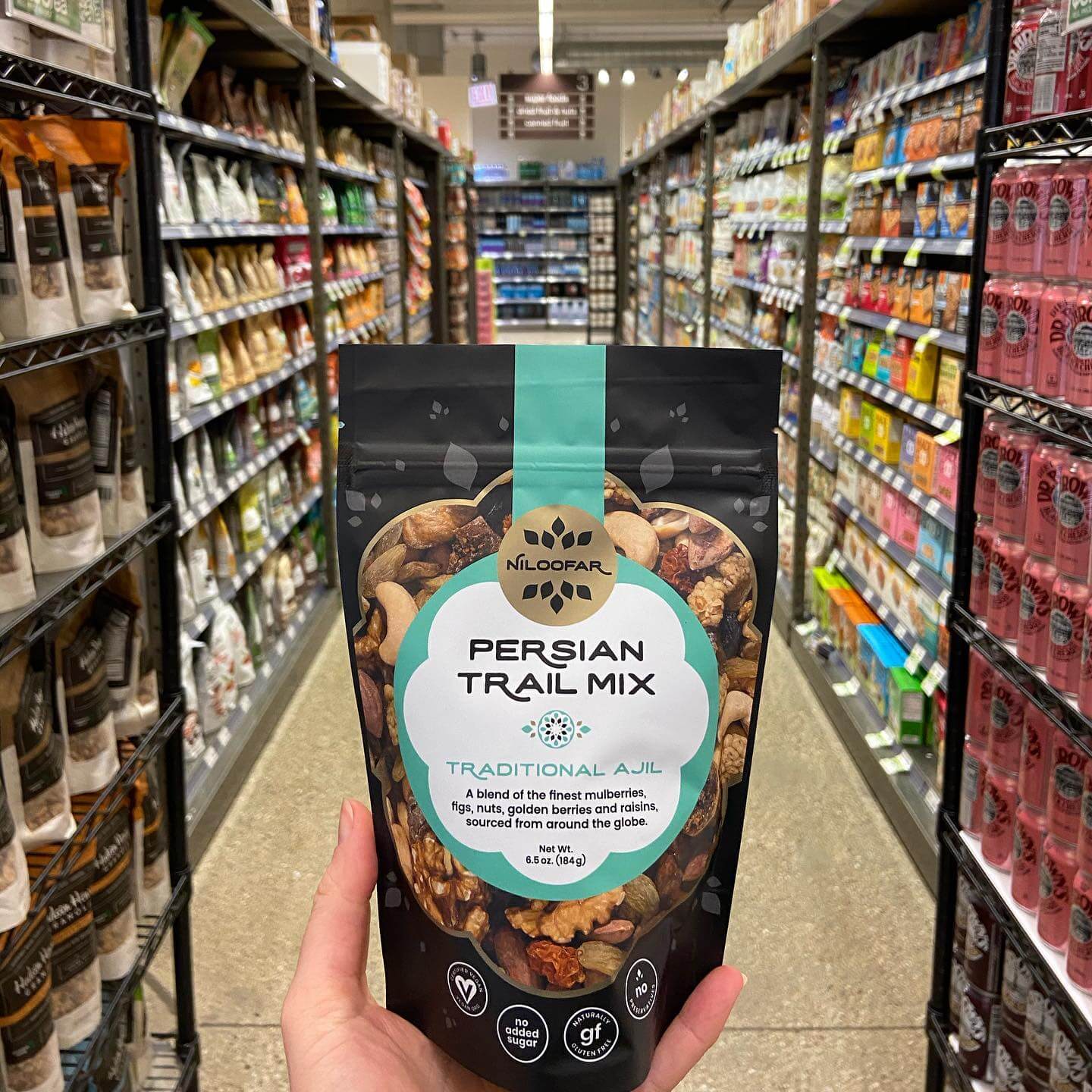 Koia
Need a satisfying vegan drink full of protein and flavor? Koia's new line of coffee drinks contain 9 grams of protein, 200 mg caffeine, and zero added sugar! Pick up droolworthy flavors such as Vanilla Latte, Mocha Latte, and Salted Caramel made with fair trade coffee, creamy coconut milk, plant-based protein (brown rice protein, pea protein, chickpea protein), and 5 grams of high quality C8 MCT oil. Not a coffee person? Check out the keto or regular line of Koia protein shakes made with the same protein blend (12-18 grams per bottle) and no added caffeine! They just debuted Chocolate Peanut Butter & Keto Cookies n' Cream. What flavor are you most excited to try?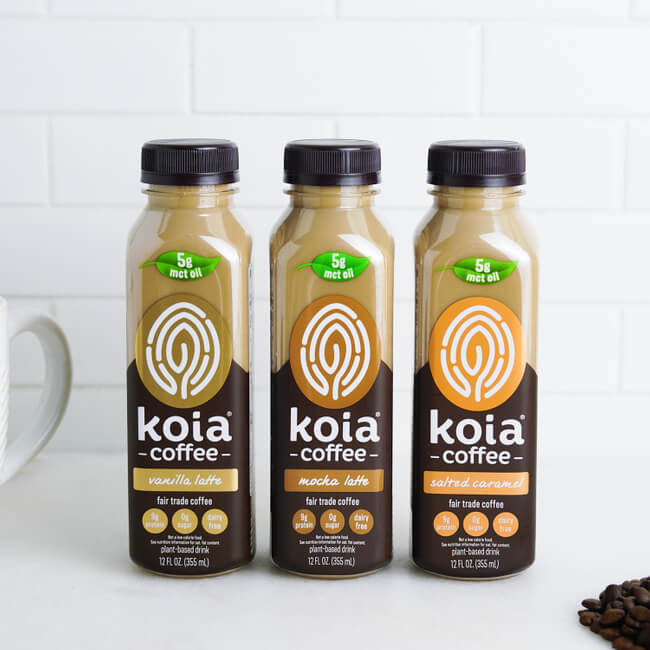 Bada Bean Bada Boom
Bada Bean Bada Boom packs in 6-7 grams of plant-based protein per serving! Broad beans (fava beans) are roasted in a small amount of sunflower oil to keep the fat content low while providing a crunchy filling snack. The brand makes over 12 flavors, including Sea Salt, Nacho Cheeze, Jalapeno Popper (one of our favorites), Everything Bagel (another one we love), and many more. The single serve packs are easy to throw in your purse or a school lunch, and are great to munch on while stuck in rush hour traffic. We prefer to eat them straight out of the bag!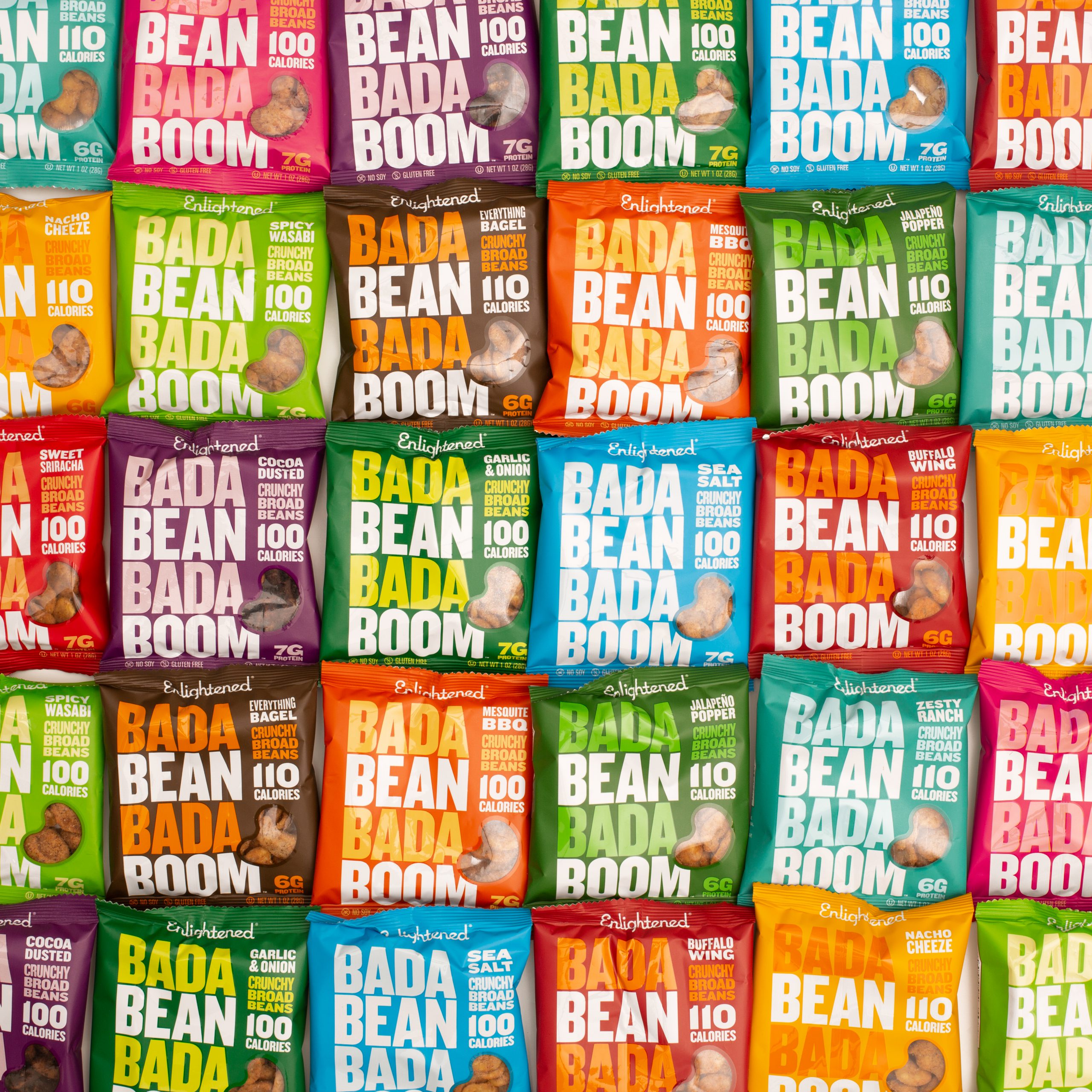 RELATED: 10 Plant-Based Burgers to Try (That Aren't Impossible or Beyond)
---
Want even more vegan food, news, and lifestyle content? Subscribe to VegOut LA Magazine or VegOut NYC Magazine!