Order these tasty vegan snacks straight to your door on Amazon.com! Amazon is like the Target of websites. By that, we mean you can find just about anything you need––and much, much more. And if you're anything like us, you'll end up with so many random items in your virtual cart that you didn't even intend on purchasing. Besides avocado patterned socks, sriracha keychains, and cute dog sweaters, Amazon also has loads of great snacks! Here's a list of vegan snacks to order online at Amazon.com.
Want to experience love at first bite? Check out these Chickpea Puffs! Vegan White Cheddar, Sriracha Sunshine, Bohemian Barbecue, Nacho Vibes, and Himalayan Happiness are the rad flavors you'll be able to try. They're high in protein and fiber, low in calories and fat, and oh-so-crunchy––need we say more? No, but we will! If you're all about chickpea-based snacks, Hippeas also has tortilla chips on Amazon! Chickpea flour is the first ingredient for both. Woohoo!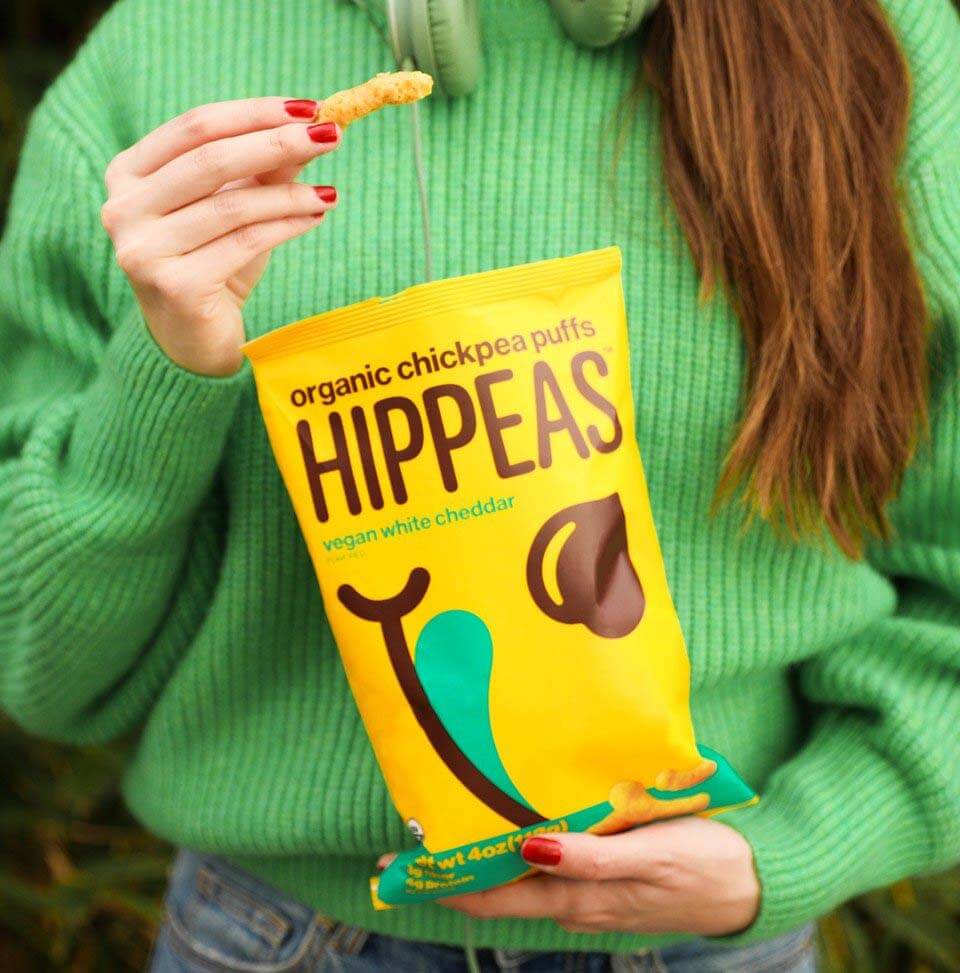 Speaking of chickpeas, let's move onto something sweet! Huh? That may not make sense right now, but hear us out. These tasty brownies and blondies from Rule Breaker are vegan, gluten-free, soy-free, and made from chickpeas! Bite into Chocolate Chunk, Birthday Cake, and Deep Chocolate Brownie flavors with the same indulgence as the classic dessert, without all the guilt!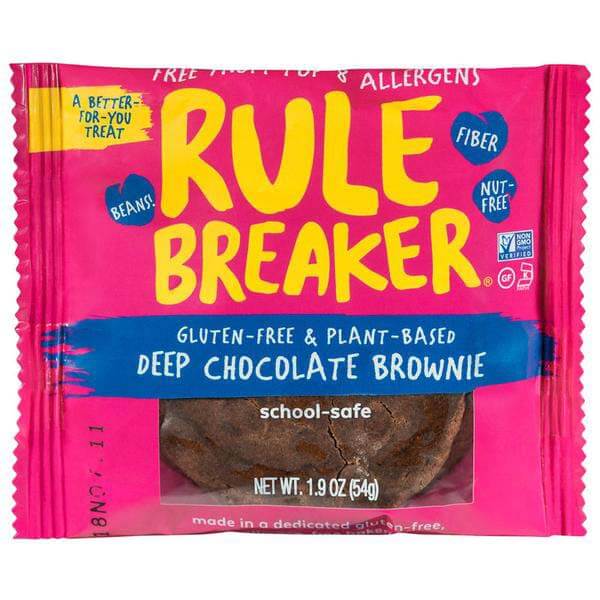 A Larabar is like that one friend who will always pick up the phone, give you good advice, and would even bail you out of jail if you needed it. Why do we say that? They're a great and reliable snack you can find at just about any grocery store, juice bar, gas station, and of course, Amazon! These nut-based health bars are super clean––and whew, are their flavors on point! Any vegan knows they'll be set if they have one of these in their bag … or virtual shopping cart.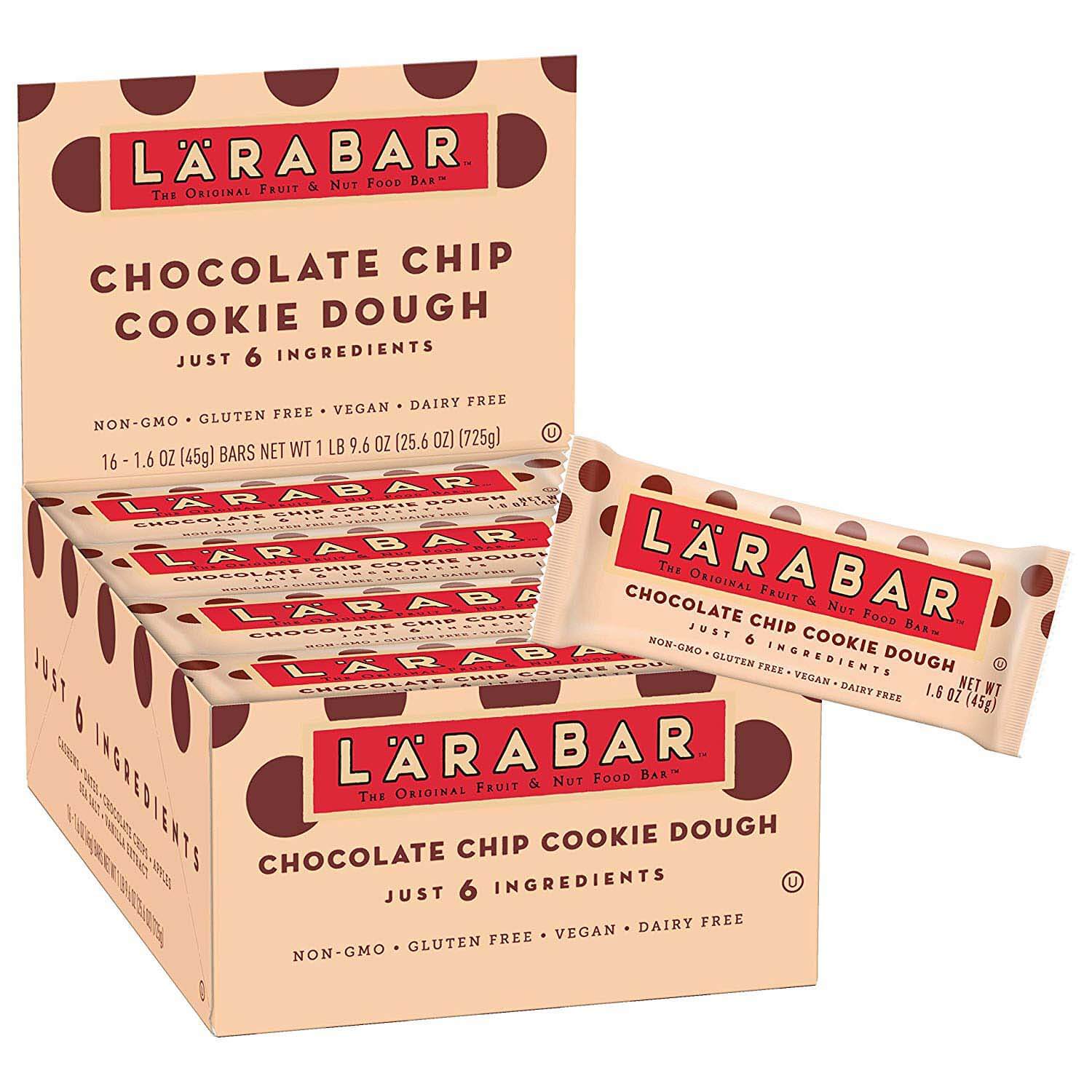 Ditch that chia pudding recipe you can't seem to master and get a few of these Chia Squeeze pouches from Mamma Chia! They're full of omega-3 fatty acids, calcium, iron, and protein––with no added sugar! Whatever your flavor preference, Mamma Chia's got you covered! Blackberry Bliss, Green Magic, Mango Coconut, Strawberry Banana, Wild Raspberry, Cherry Beet, and more.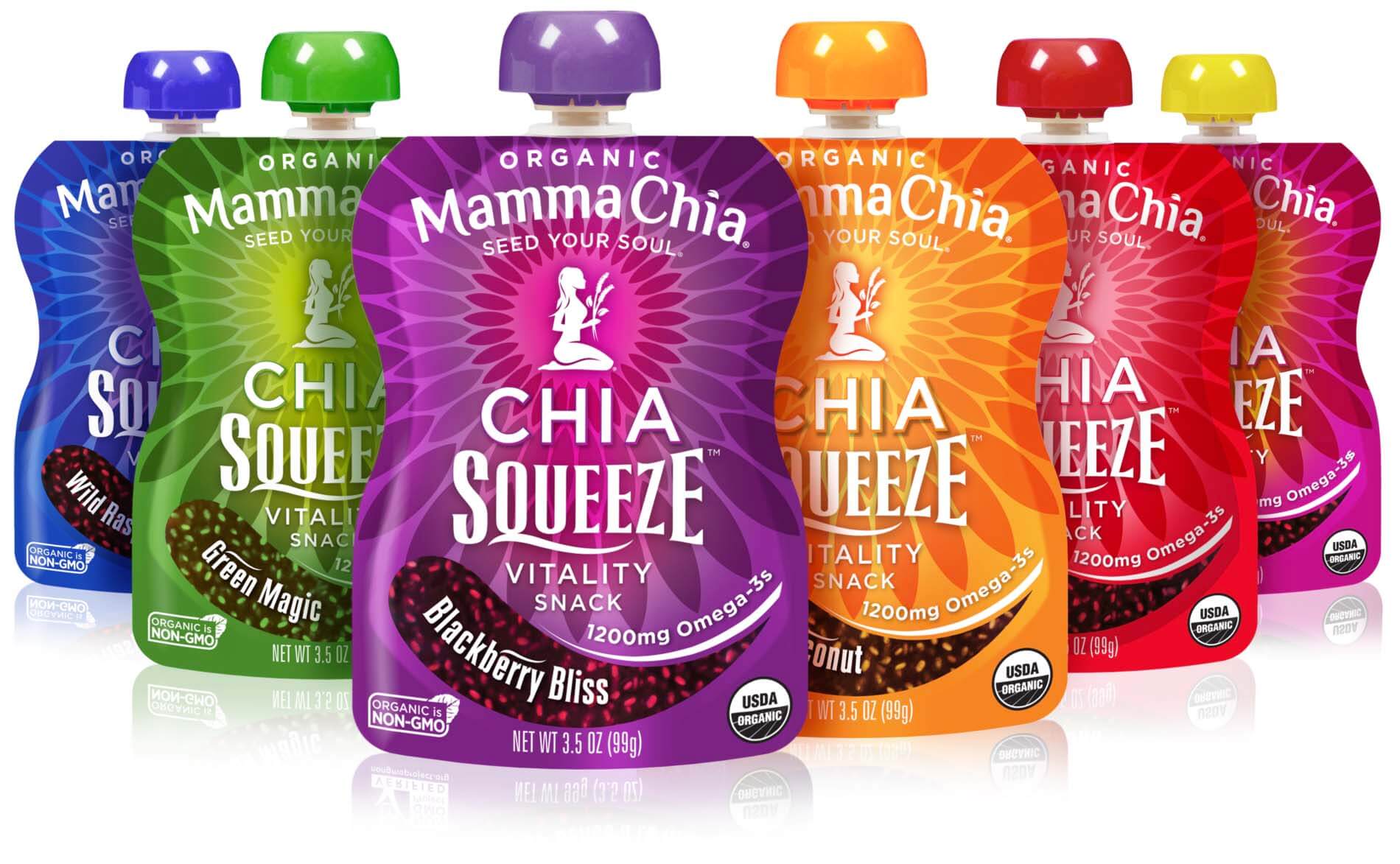 Think you've tried just about every chip flavor there is? Think again! Beanfields offers a plethora of tortilla chip flavors covering the classics like Sea Salt and Barbecue all the way to more interesting variations such as Jalapeno Nacho and Pico de Gallo! And they're made from beans! If you can't already tell, using beans in snacks is all the rage these days. Jump on the bean train (that sounds odd!) and order yo' self some chips!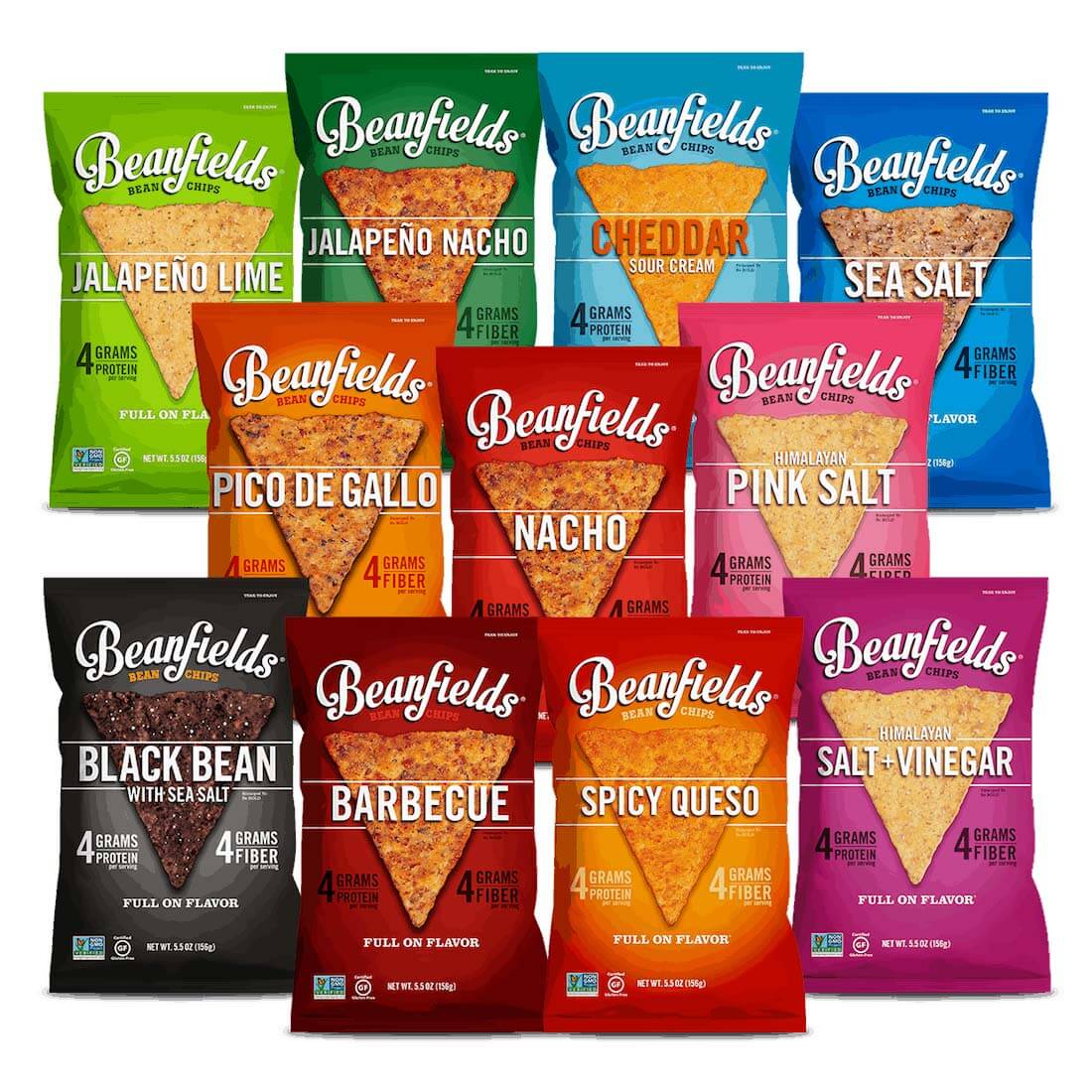 Keto friends, this one's for you! Correction: anyone who likes tasty things, this one's for you! The Keto Bars, Coconut Chips, and Sticky Rice Chips made by Dang Foods are outrageously toothsome. Their Keto Bars are made without any added sugars, artificial sweeteners, or high-carb ingredients. Which flavors are we most excited to try? Lemon Matcha, Saigon Cinnamon Chocolate, and Cardamom Chai!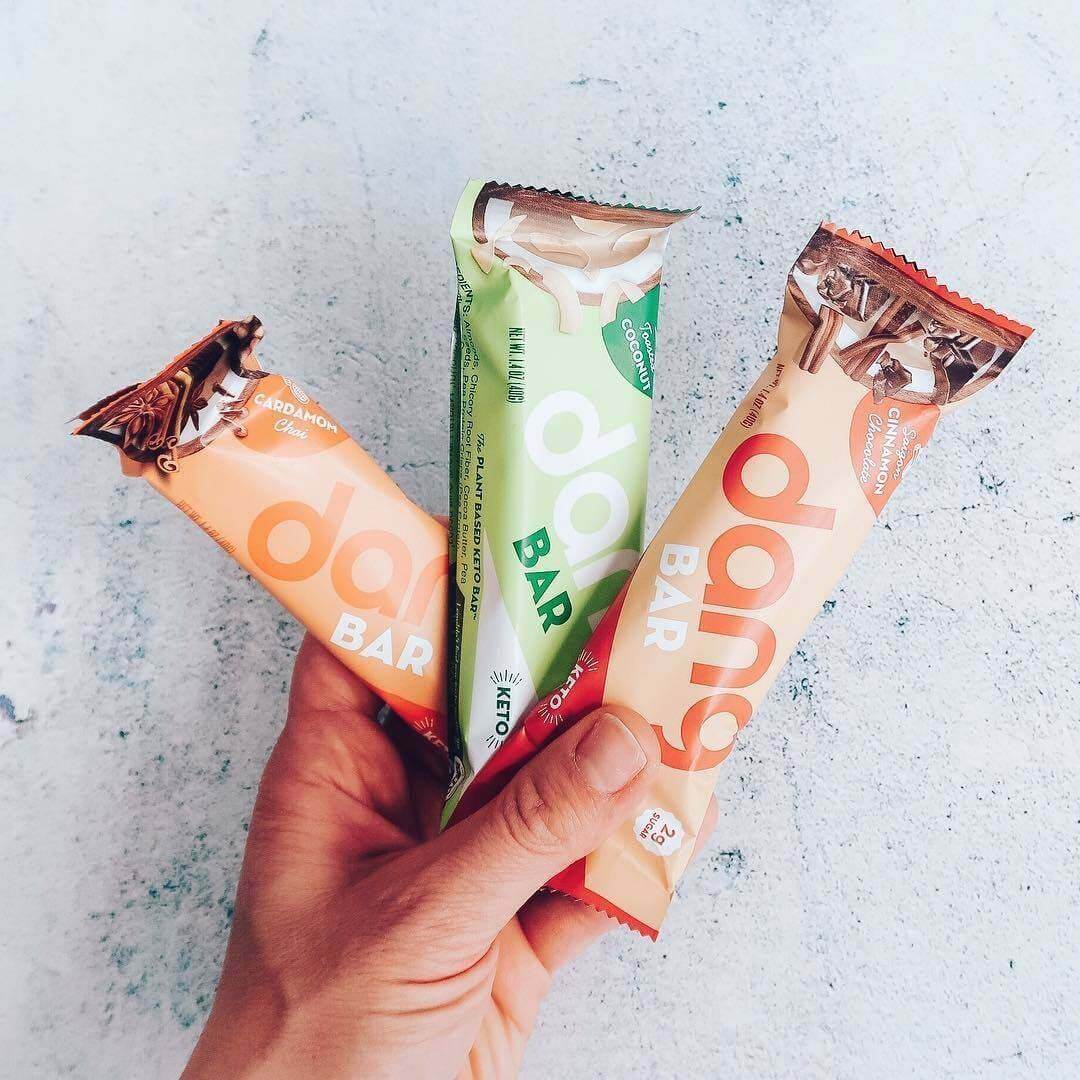 Get your veggies in with these pizza-flavored Cauliflower Stars! Yes, please! From The Ground Up does a stellar job of crafting veggie-infused crunchy snacks that anyone will love. Pick your favorite from Cauliflower Crackers, Pretzels, Stalks, Stars, and Tortilla Chips. Wow, the dream snack really does exist!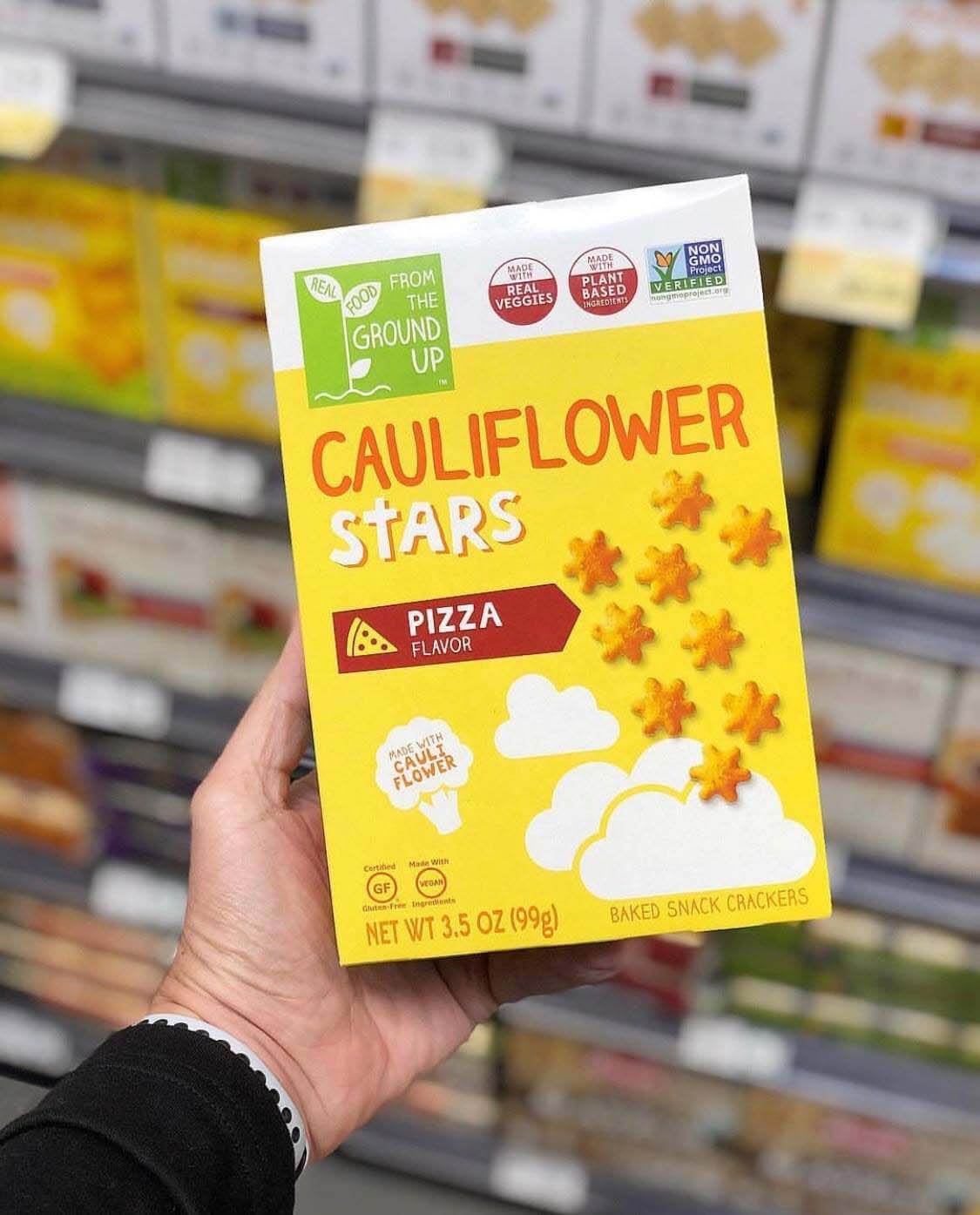 This Vegan Portabella Mushroom Jerky is sure to switch up your snack game! Each bag contains over a half pound of mushrooms marinated in powerful savors! They're simple, sustainable, and scrumptious. Oh, and they're gluten-free!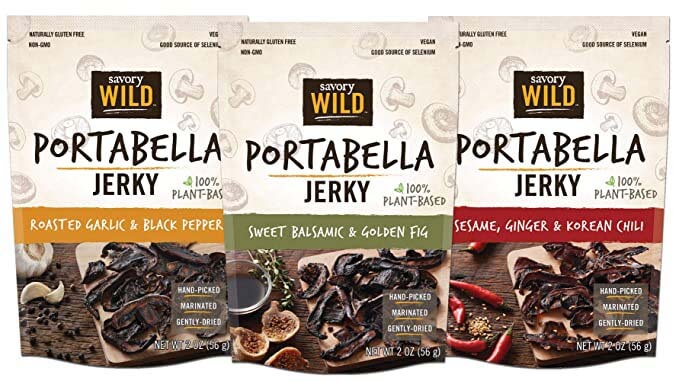 You've heard of peanut, almond, cashew, and sunflower seed butter, but have you heard of chickpea butter? And no, it's not just a fancy way of saying hummus! Snatch this up in a tub or individual squeeze packs for a sweet, spreadable snack on-the-go. Classic, Cinnamon Churro, or Chai Spice––what's it gonna be?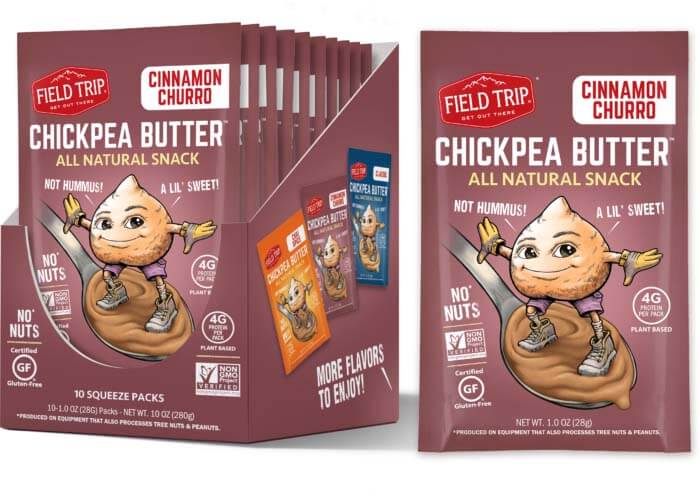 This brand's vegan Himalayan Pink Salt Popcorn is made using only three ingredients: organic popcorn, organic extra-virgin coconut oil, and Himalayan salt––that's it! If you pursue popcorn pretty regularly, you might be interested in ordering the 25-count. Snack shopping? Done!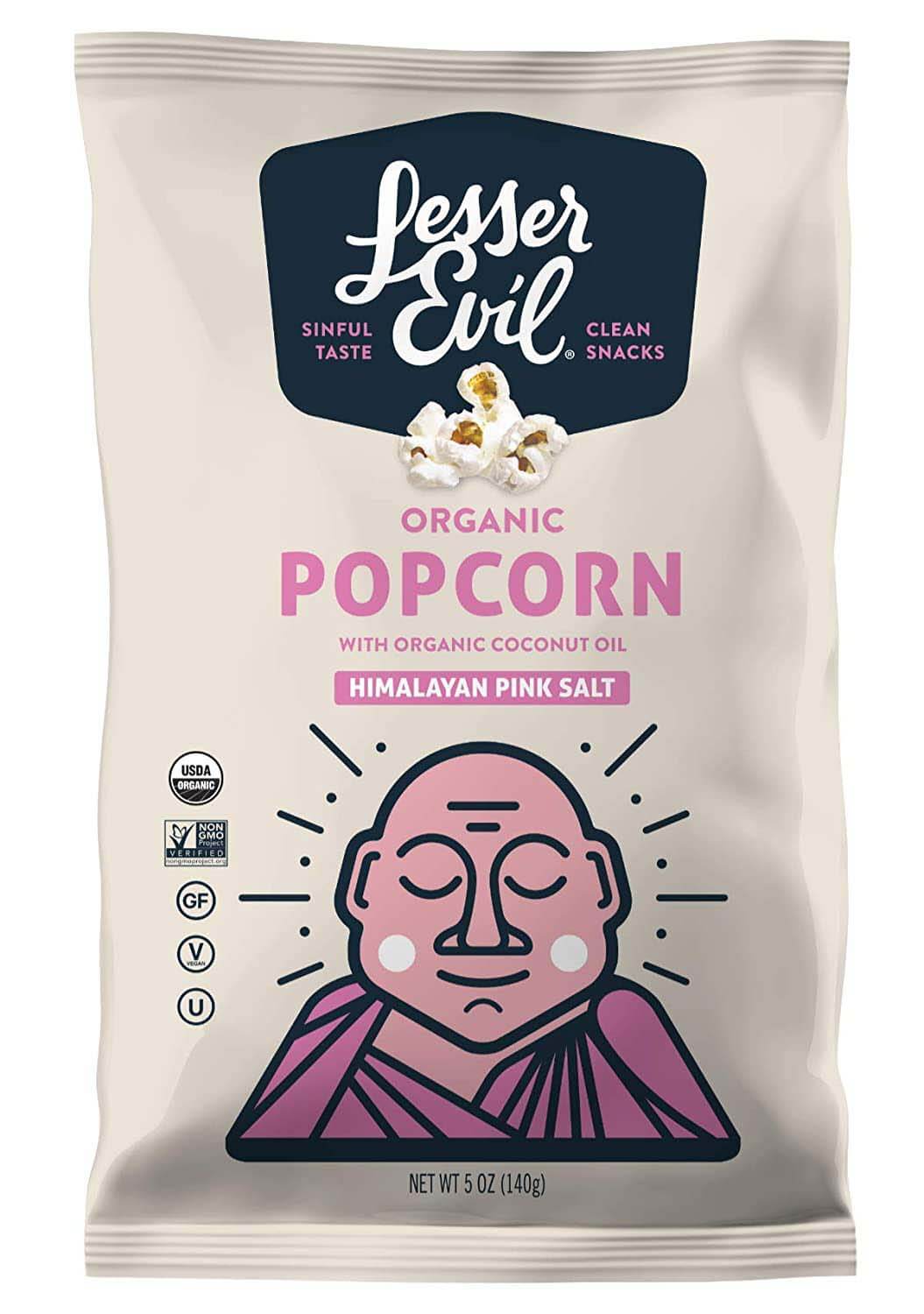 If you were a fan of Nutella before your vegan days, check out Nutiva's Organic Hazelnut Spread! It's organic, vegan, gluten-free, non-GMO, and all that jazz. Spread it on pancakes, crepes, bagels, or anything else your hazelnut-loving heart desires!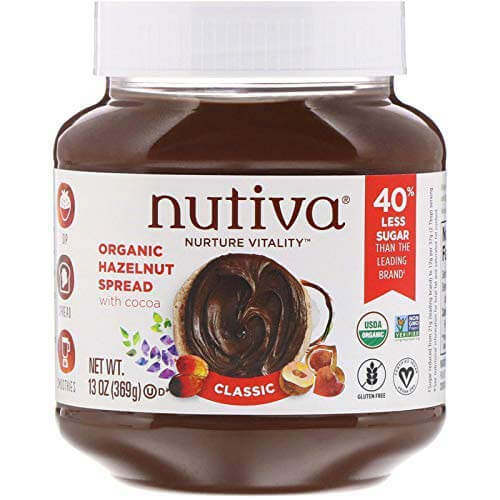 From sweet to savory and breakfast to dessert, Enjoy Life has got your back! Chewy Bars, Seed & Fruit Mix, Protein Bites, Soft Baked Cookies, Lentil Crisps, you name it, they have it in snack form. Looking to make your own treat? They have baking items too! Their Semi-Sweet Chocolate Mini Chips are great in cookies, pancakes, muffins, and even by the handful!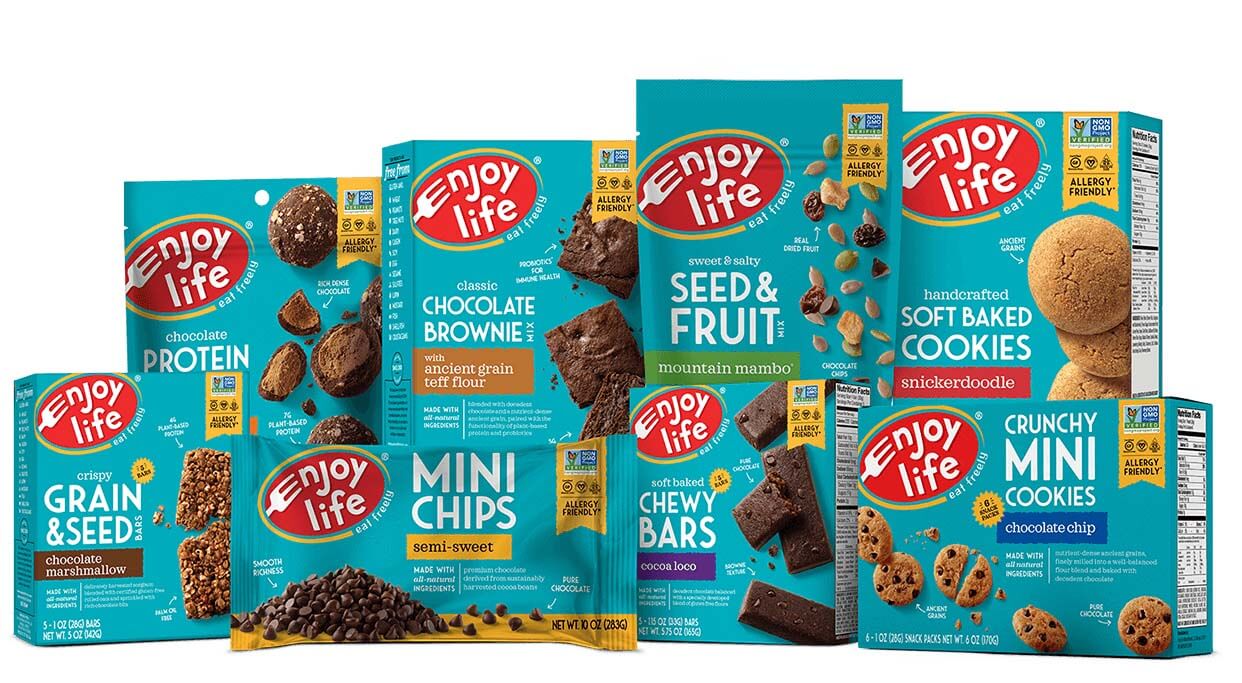 Did you think we hopped off the bean train? (Yep, that still sounds weird.) The answer is no! This time, there is no disguising these protein-packed beans in another form, it's just straight-up roasted chickpeas! Try them in Sea Salt, Chili Lime, Sweet Sriracha, Classic Hummus, Thai Coconut Lemongrass, Cracked Pepper, Mesquite BBQ, and Cinnamon. And one serving has as much fiber as two cups of broccoli. Woo!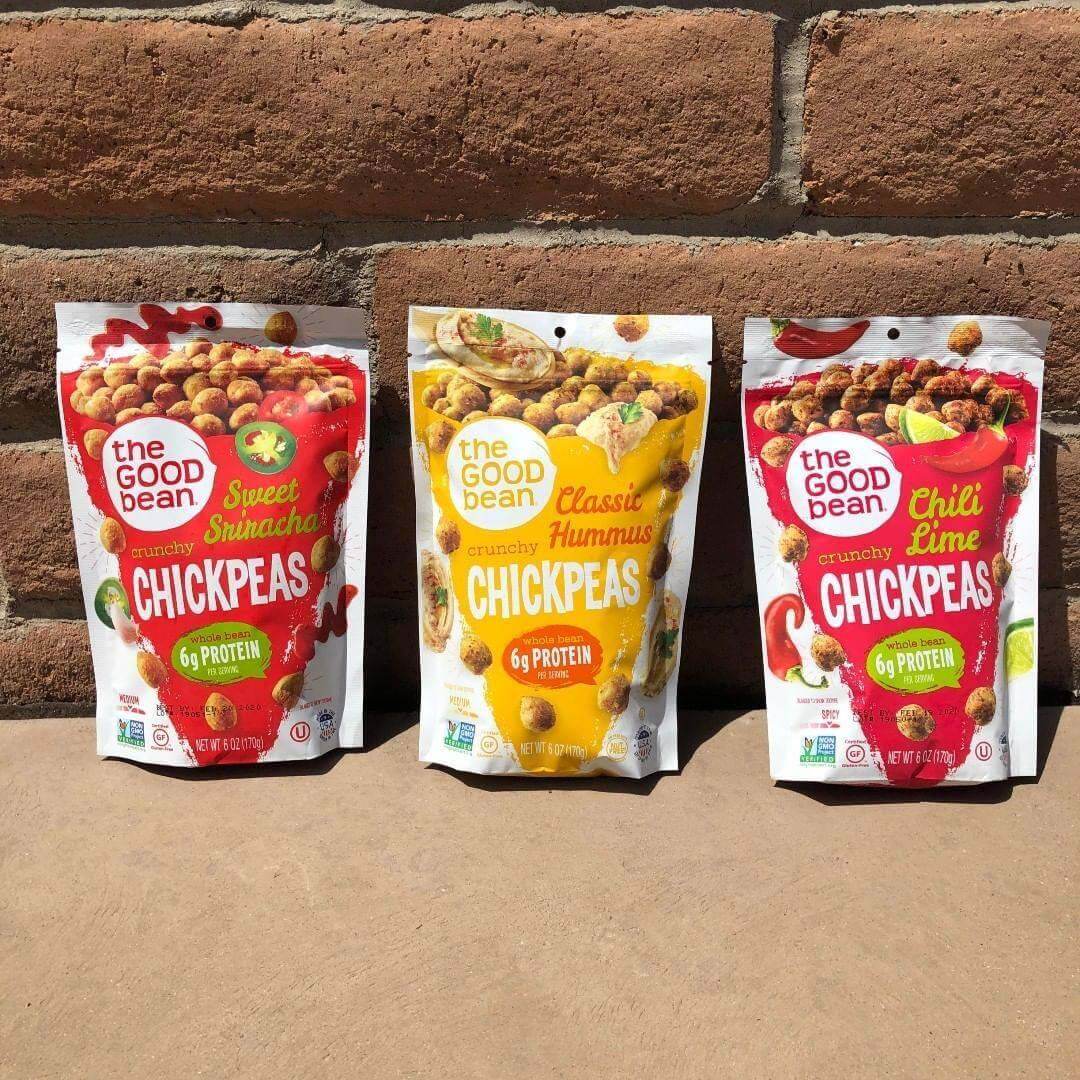 Can't get enough vegan jerky? Add a few Louisville Vegan Jerky bags to your cart! This company makes smoky and tangy plant-based jerky in super reminiscent flavors! Their spot-on texture is achieved without any gluten, cholesterol, or animal products. And there are 21 grams of protein per bag!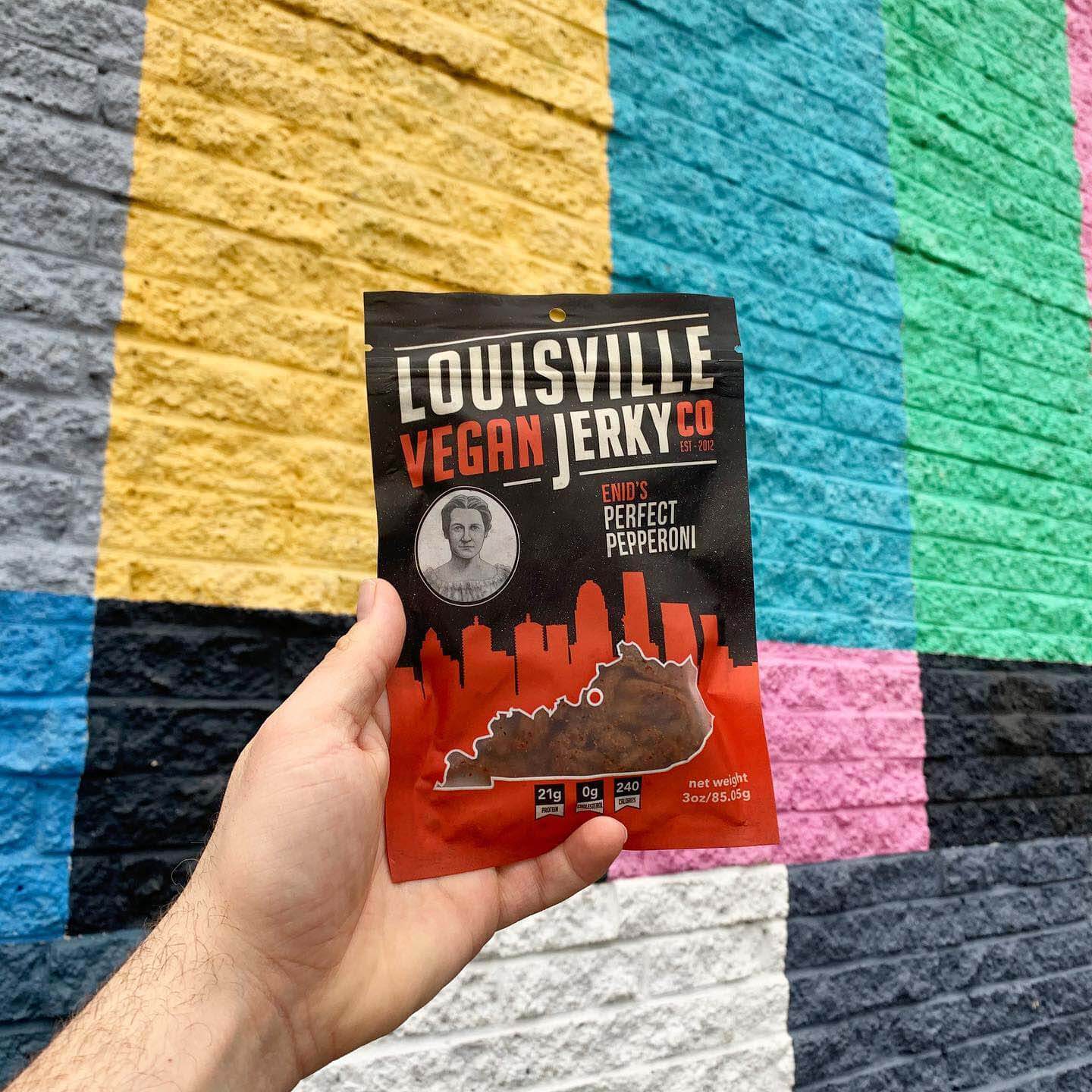 RELATED: 6 Vegan-Friendly Meal Delivery Services for When You're Stuck at Home
---
Want even more vegan food, news, and lifestyle content? Subscribe to VegOut LA Magazine or VegOut NYC Magazine!