Back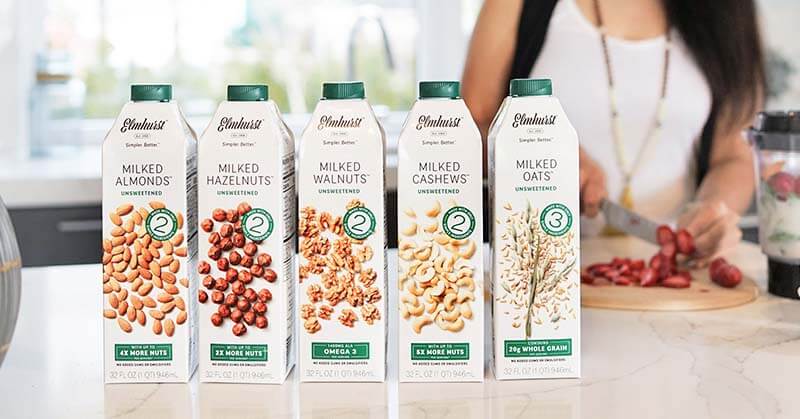 Non-Dairy Milk Bucket List: How Many Can You Check Off?
Whether you're making a savory vegan alfredo sauce, packing a balanced work lunch, or TikToking DIY dalgona coffee, finding the right non-dairy milk is key to the perfect finished product. But with so many brands, which to try? Why not try them all? Keeping a variety of milks on rotation allows you to reap the nutritional benefits and enjoy the various flavors these plant milks have to offer.
We've created a bucket list of 17 milk brands you'll want to check out.
Ripple
This dairy-free brand keeps it's ingredients simple and free of the top 8 allergens. Compared to other non-dairy milks, Ripple's nutrient profile is rich in protein, and the reason being: peas! That's right, Ripple uses pea protein as it's base. Find it in several varieties including unsweetened, vanilla, and chocolate. Feeling spicy? Opt for their Superfood Milks in flavors like matcha and turmeric.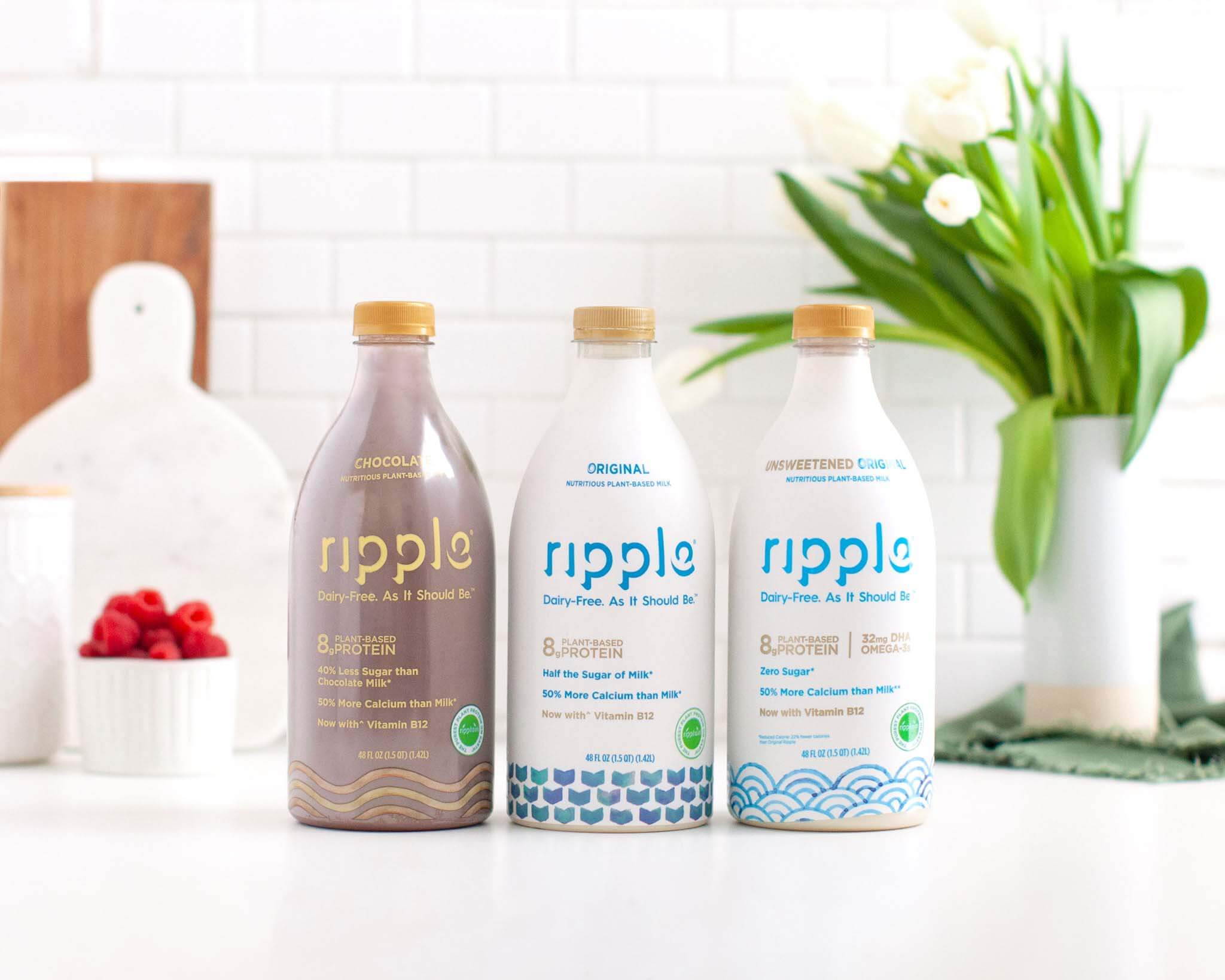 Silk
A serious OG of the non-dairy milk realm, what started as a soy milk only company has branched out to coconut, cashew, almond, and oat milks. Silk varieties can be found in both the cooler and breakfast aisle, read: shelf-stable options available.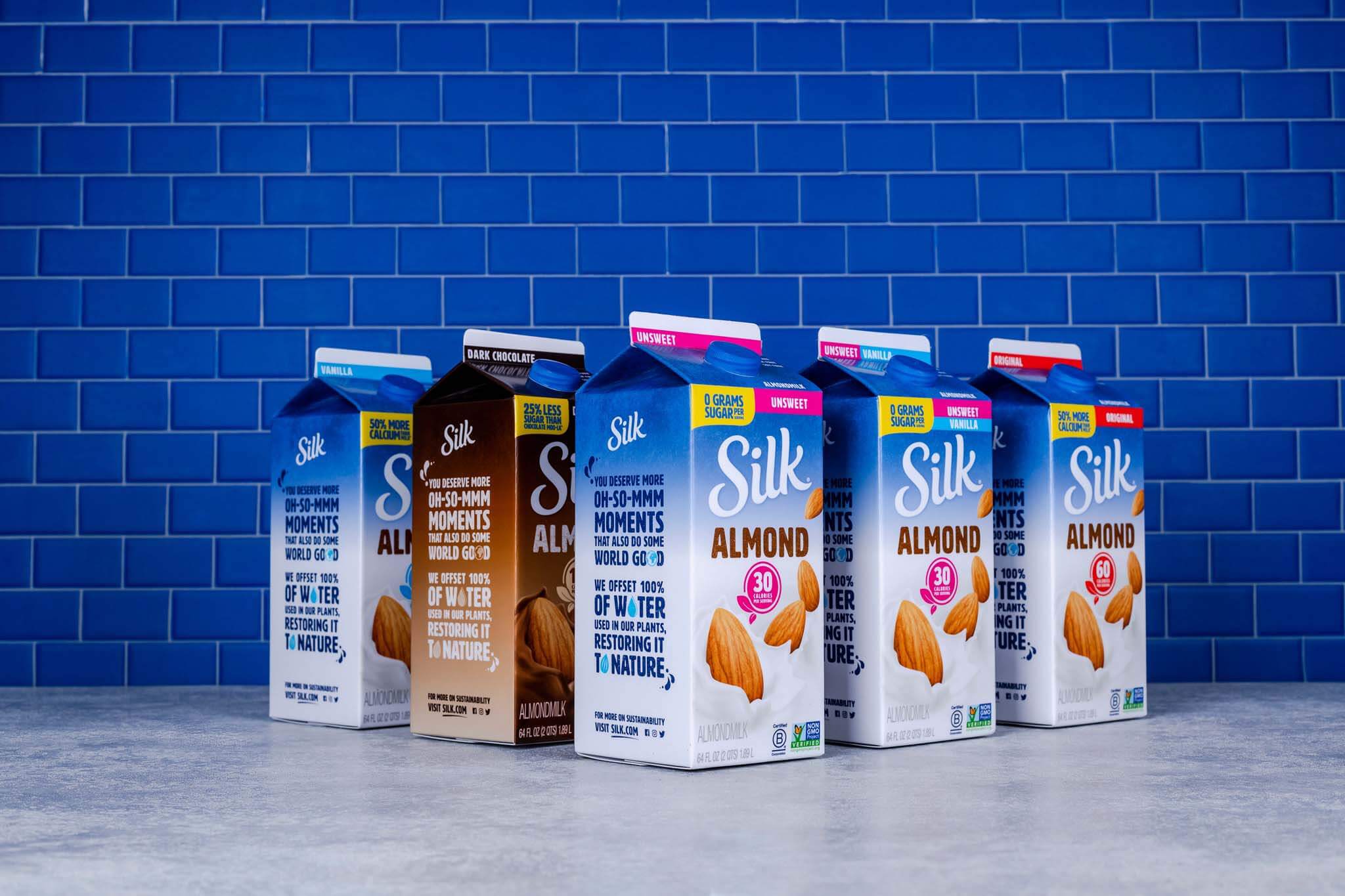 Dream
Having plant milk variety truly is a Dream come true. Get it? From rice and coconut, to almond and soy, to new oat milk varieties, these shelf-stable packs are perfect to keep on hand. We love the taste of the rice milks, and the fact that they're offered in enriched and unenriched versions makes them perfect for everyone. Speaking of perfect, have you tried the Horchata Rice milk? How dreamy?!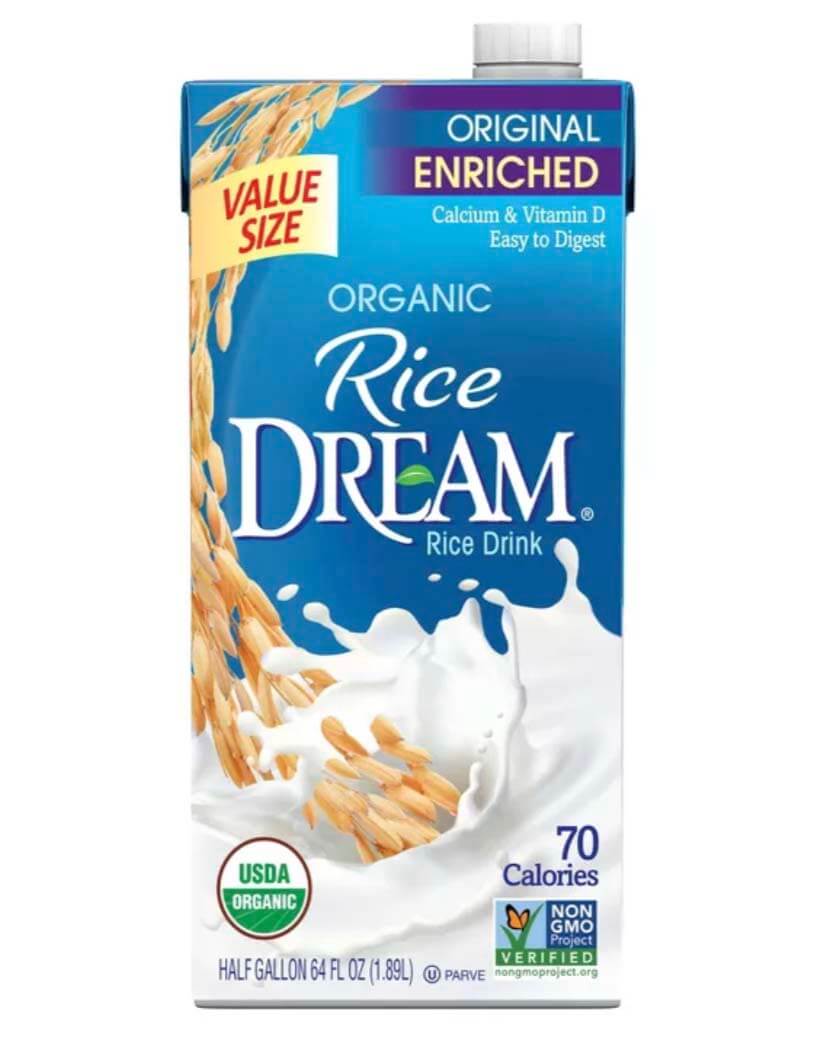 So Delicious
Validating its namesake, the non-dairy milks from almonds, cashews, and coconut are both tasty and versatile. They've got both cold and shelf-stable options along with chocolate single-serves and Holiday Nog. Say what?! We love experimenting on our own and perusing the recipes on the So Delicious website.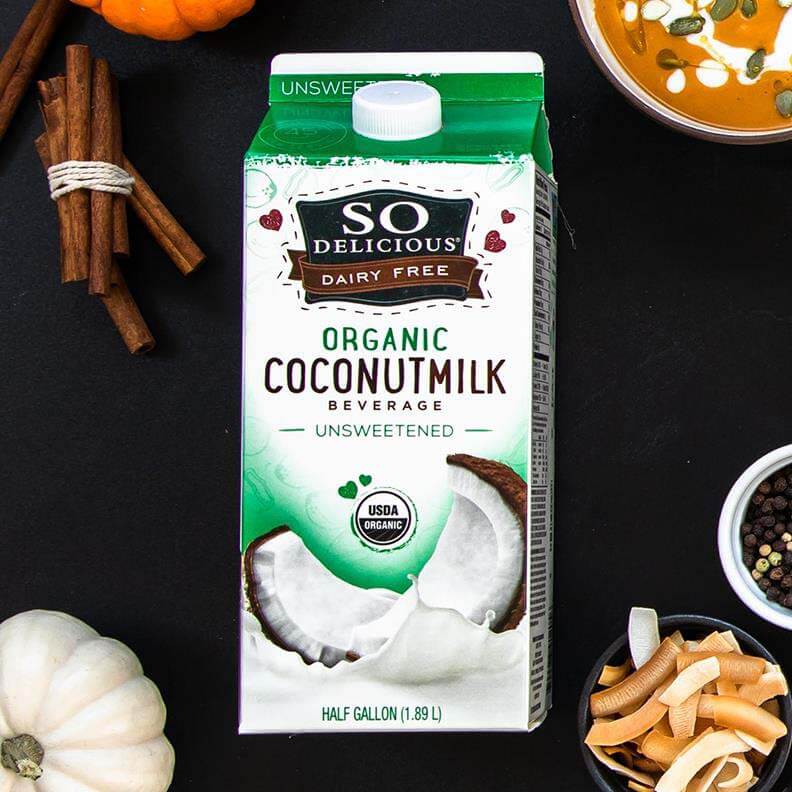 Blue Diamond Almond Breeze
Blue Diamond: You know, the company that sells flavored almond snacks? They make almond milk, too! Although the Hint of Honey flavor is not vegan, many other varieties like chocolate, vanilla, and banana are. Blue Diamond offers several sizes, including a 96 oz-er, for the almond milk lover and large family alike.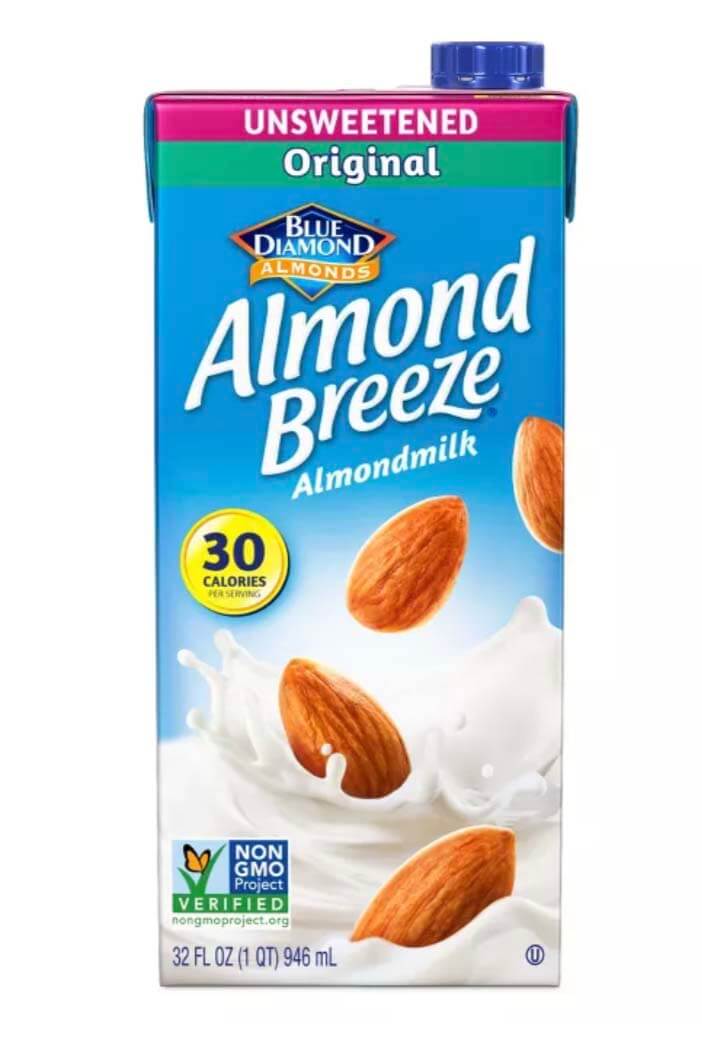 Goodmylk Co.
Found in both almond and hemp varieties, Goodmylk Co. offers a super unique frozen product, created for individuals who desire to make their own non-dairy milks but lack the time. Just add water! Due to the DIY nature, these products are preservative free and contain 4 ingredients or less. We love the sound, and taste, of that!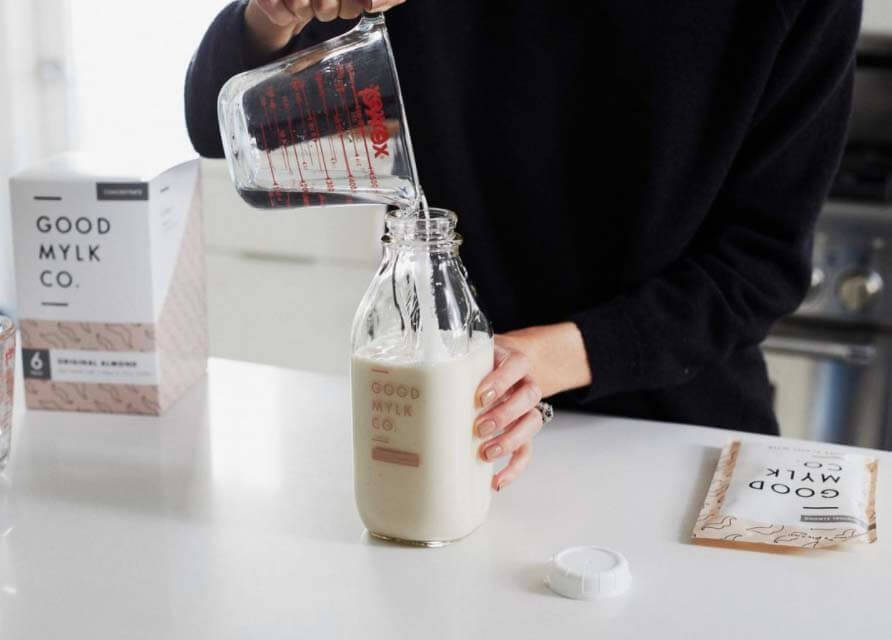 Pacific
Sold in shelf-stable packs, Pacific offers the usual nut milk varieties plus creamy drinks derived from hazelnut and hemp seeds. Give their Chocolate Hazelnut Milk a try—it's like a delicious cup of vegan Nutella.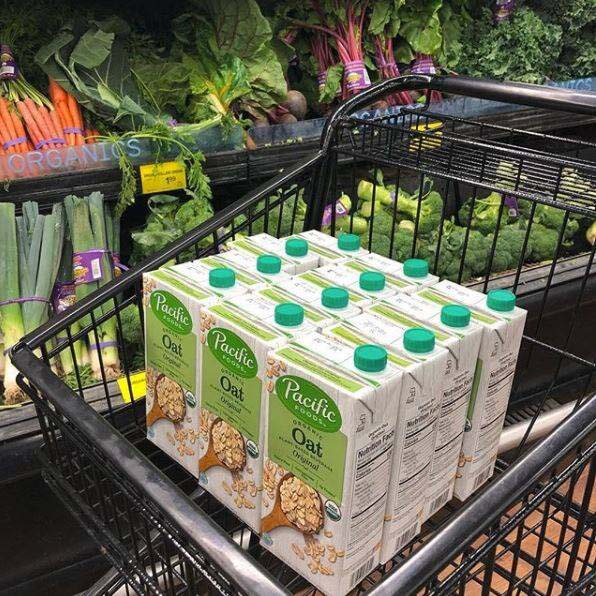 Good Karma
From single servings to half gallons, Good Karma has the hookup on the flax milk. In addition to a great taste, these milks supply a good deal of Omega 3 fatty acids, a nutrient that may be lacking in some vegan diets.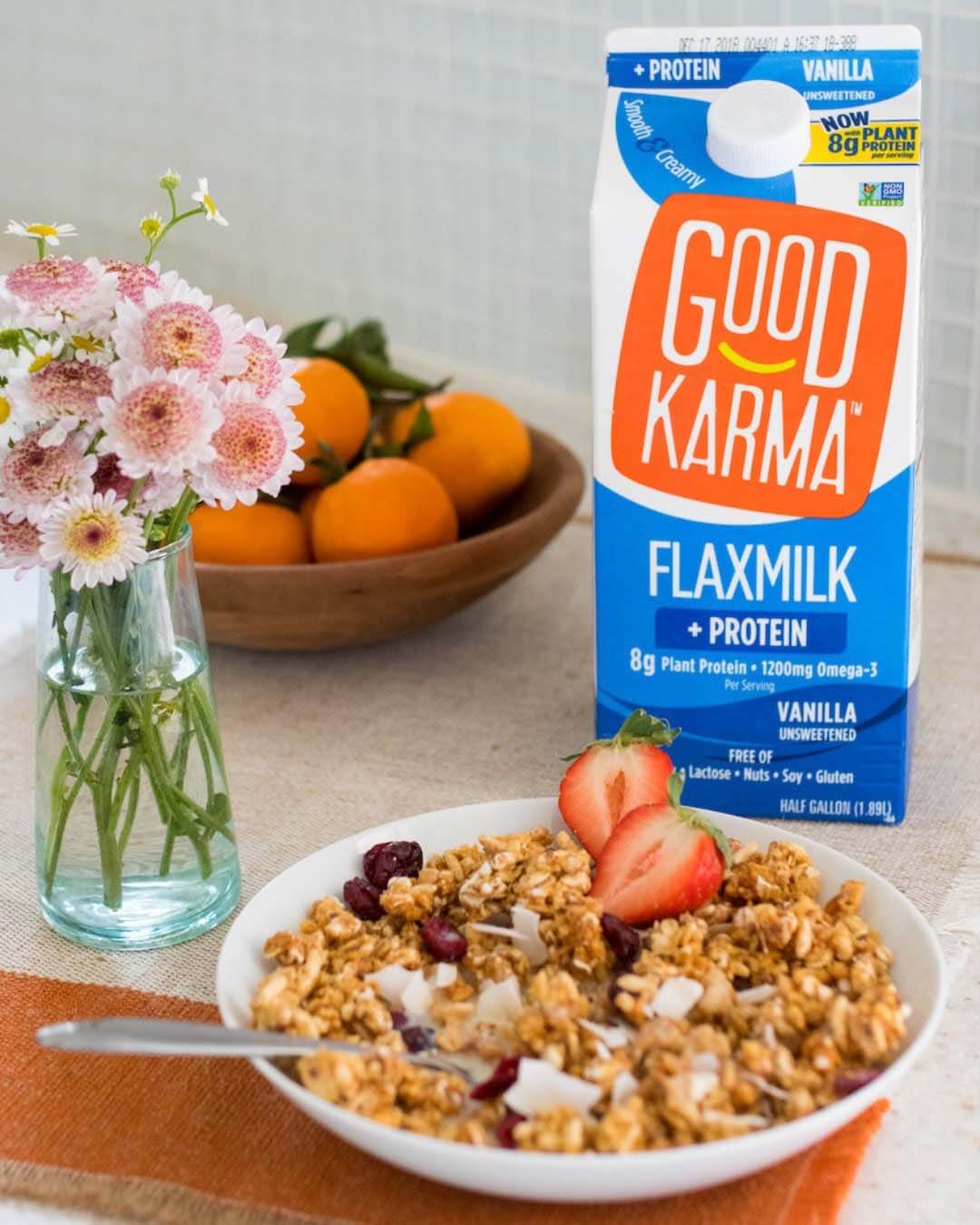 Tempt
Derived from hemp seeds, Tempt milk is not only super nutritious, but mighty tempting if we do say so ourselves. Sold in unsweetened vanilla and chocolate varieties, Tempt can certainly curb your sweet tooth on it's own, but if you prefer to dunk a sweet treat in the milk, you're in luck. Tempt also sells Hemp Brownie Mix. Need we say more?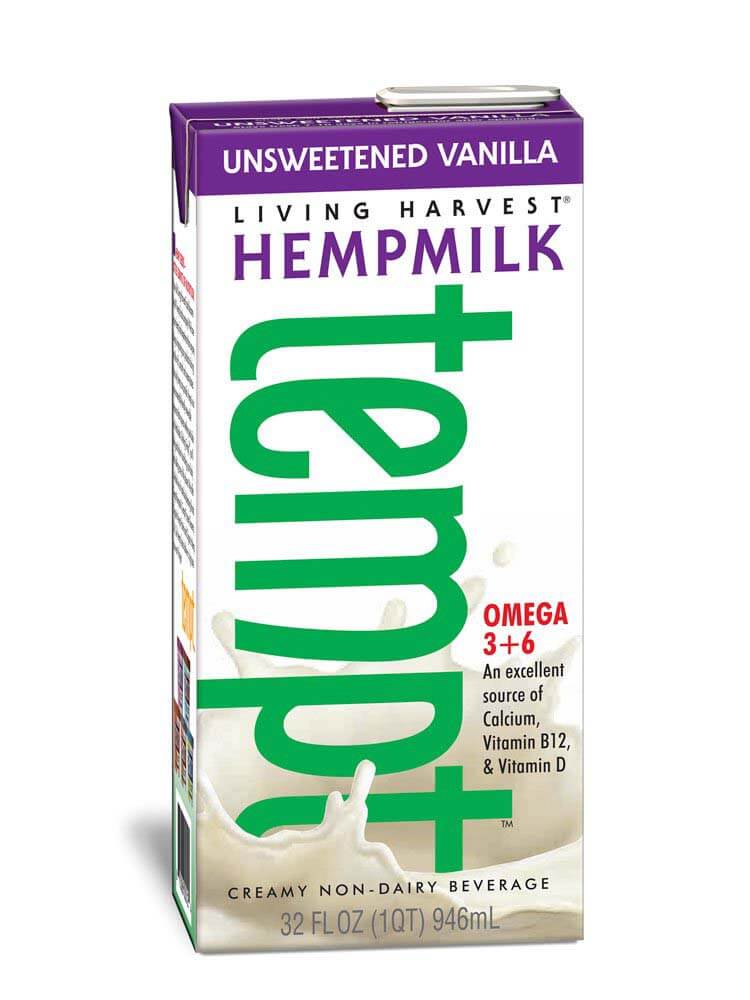 Hope & Sesame
At VegOut, we sure love an original play-on-words, but that isn't the only reason we're loving this brand. Hope & Sesame is the first of its kind to utilize sesame seeds as a non-dairy milk ingredient. Mixed with pea protein, these milks offer an impressive macronutrient profile and great taste.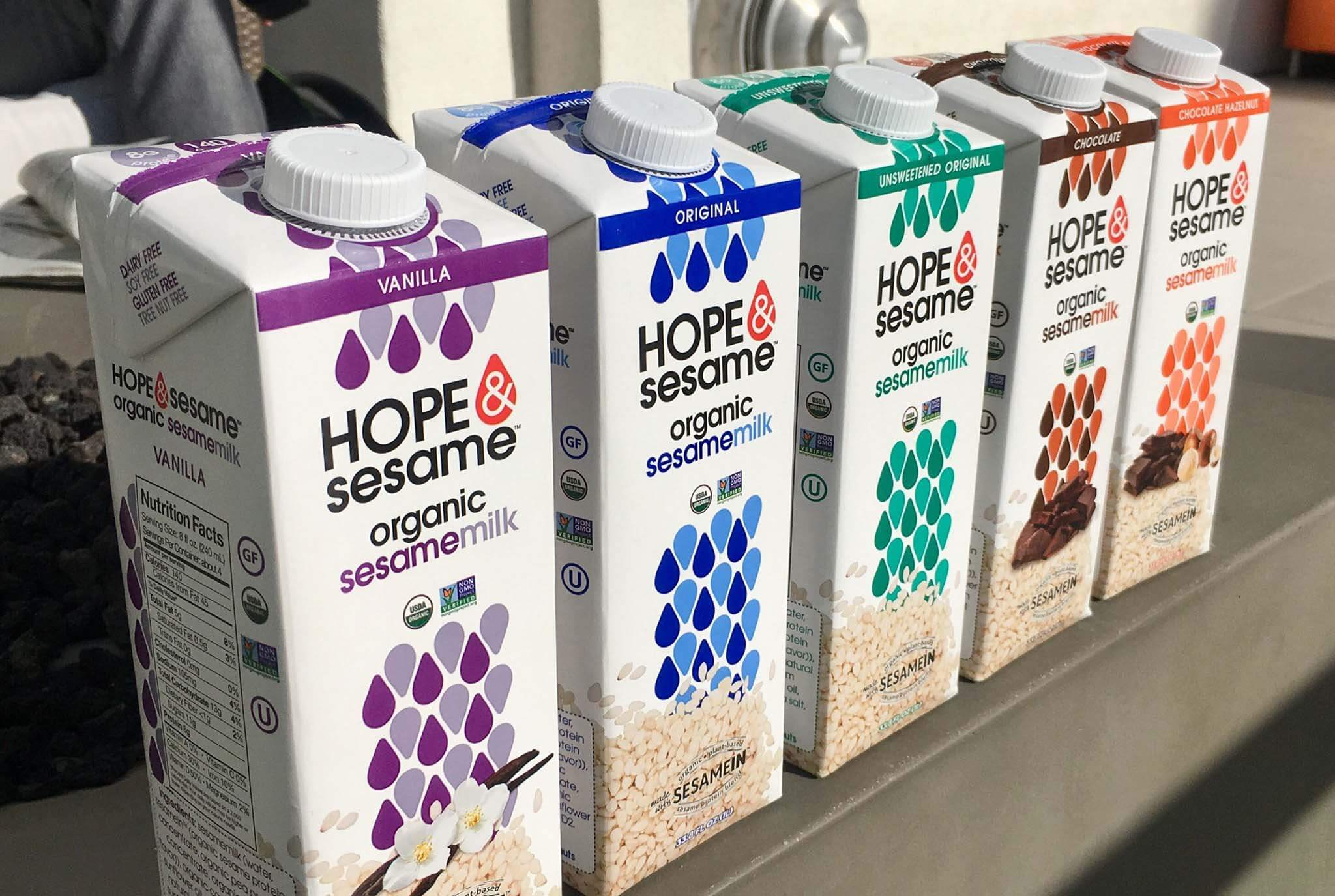 Westsoy
Specializing in all things soy milk, Westsoy offers several varieties including low fat, nonfat, and traditional versions in both enriched formulations and non. These packs are shelf-friendly until opened making them the perfect pantry staple.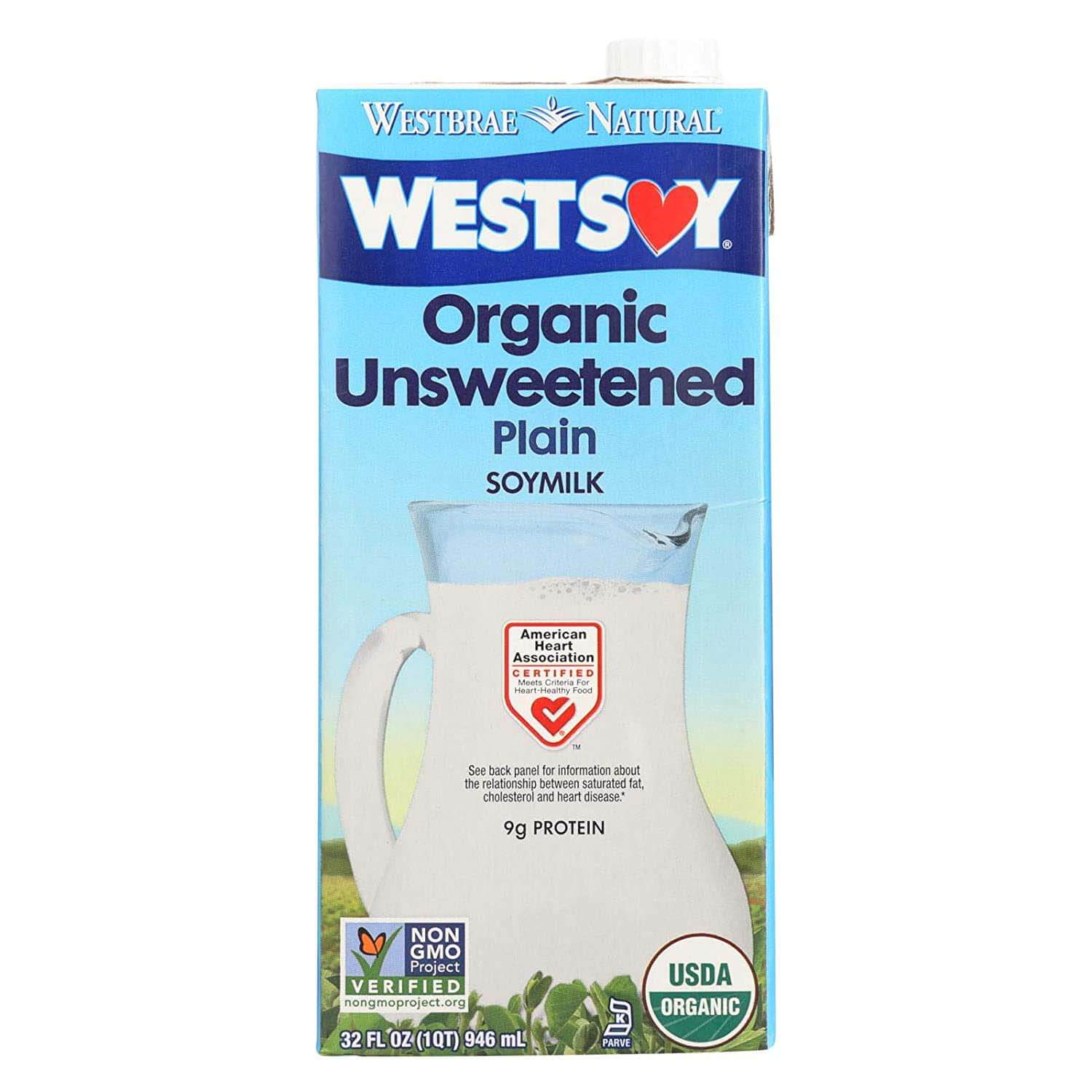 Oatly
From whole to skinny, and chocolate to mango, Oatly certainly has our attention. The brand even offers products for cooking, coffee creation, and on-the-go adventures, making this cruelty-free milks a must-try.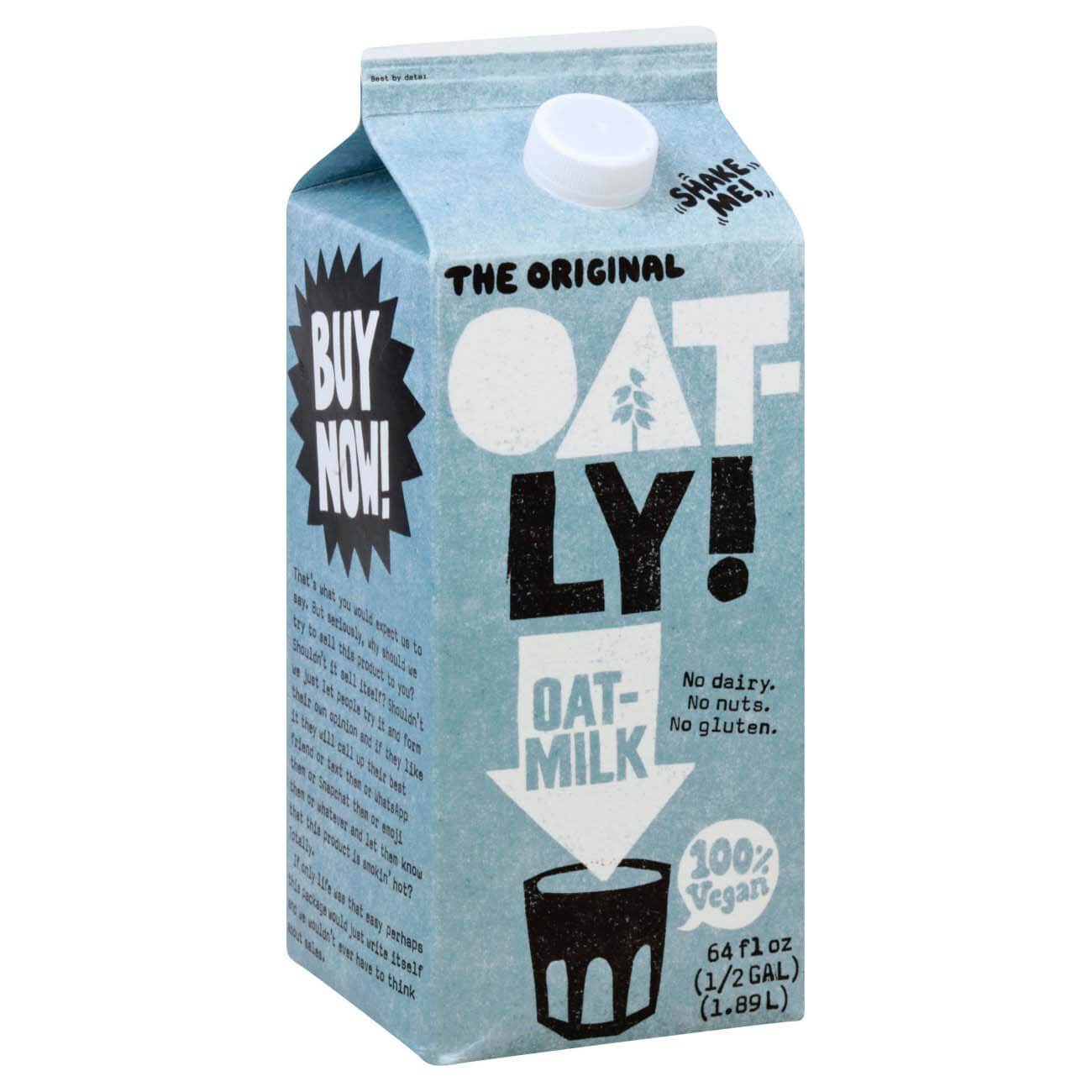 Bolthouse Farms
You love them for their smoothies, but have you tried their Plant Protein Milks? In original, unsweetened, and chocolate, these are tasty, nutrient-rich pea protein milks for all.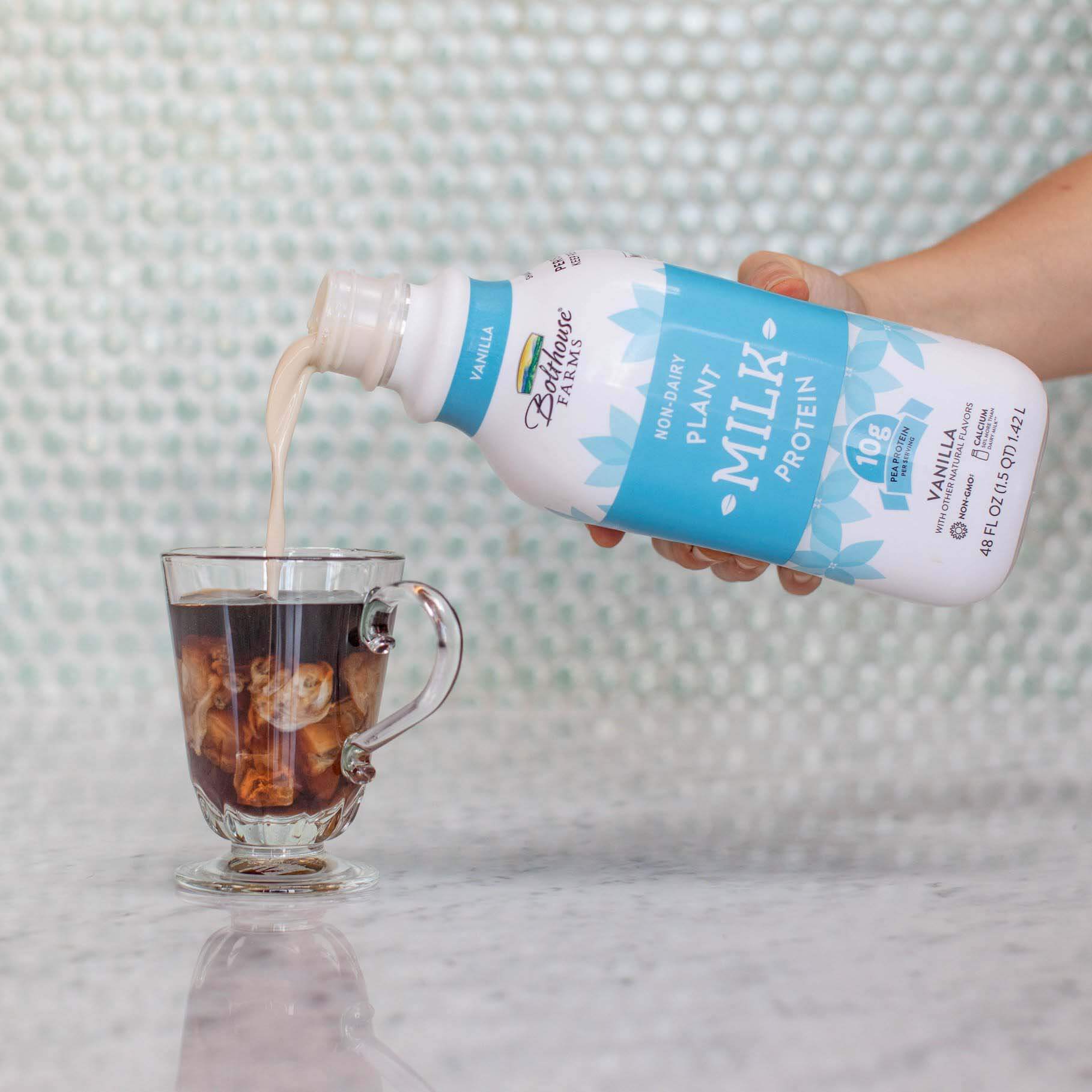 Elmhurst
Established in 1925, Elmhurst features non-dairy beverages from milked almonds, cashews, hazelnuts, oats, almonds, and walnuts, each offering their own nutritional claims to fame. We're loving the omega 3-rich walnut milk in our coffee, oatmeal, and chia puddings.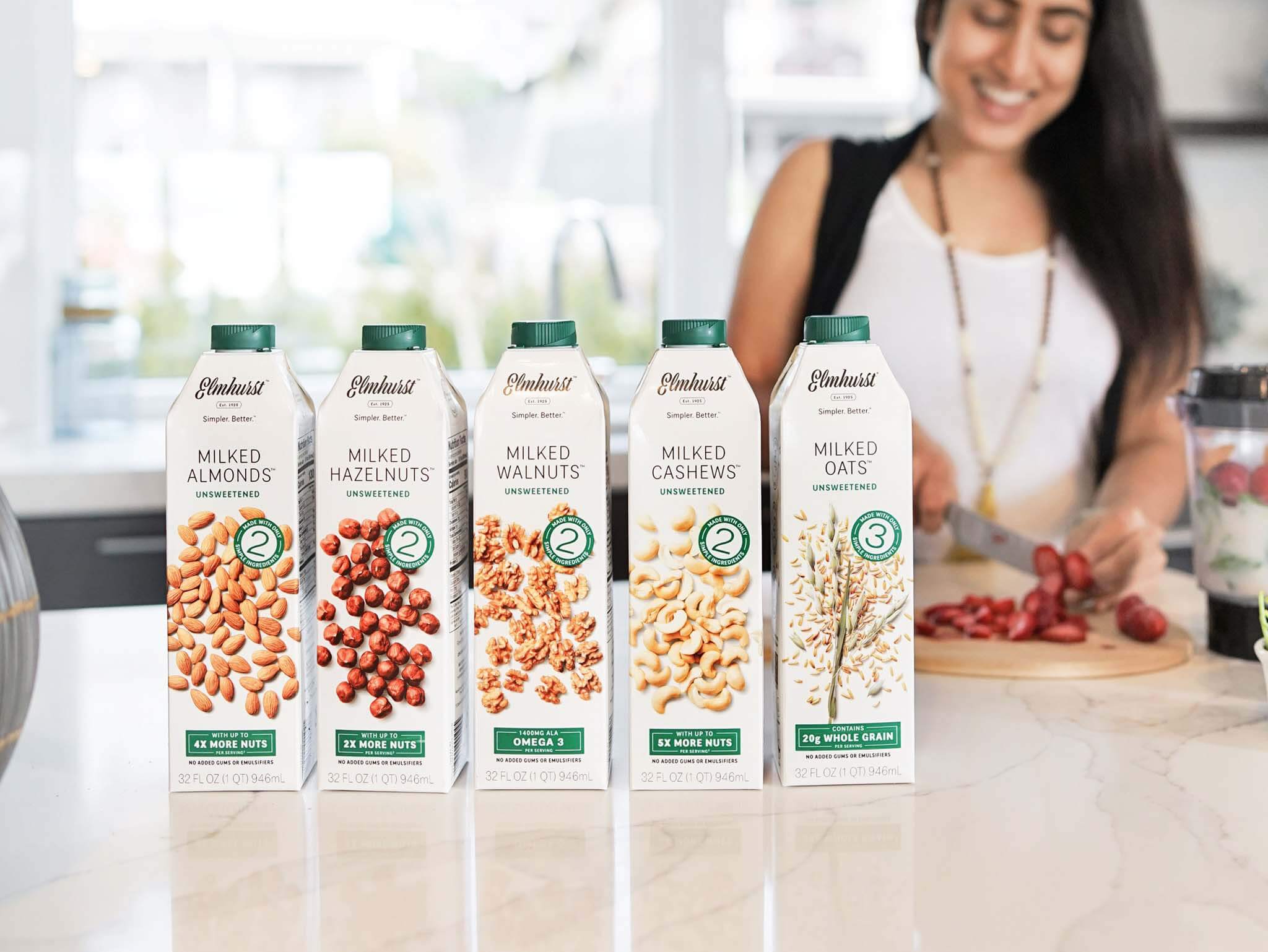 Milkadamia
The rich and creamy macadamia milk has us giving Milkadamia mad props. Offered in original, unsweetened, and vanilla varieties, these non-dairy beverages are both shelf stable and fortified. Speaking from experience, these milks make epic lattes and support the perfect cookie dunk. What's not to love?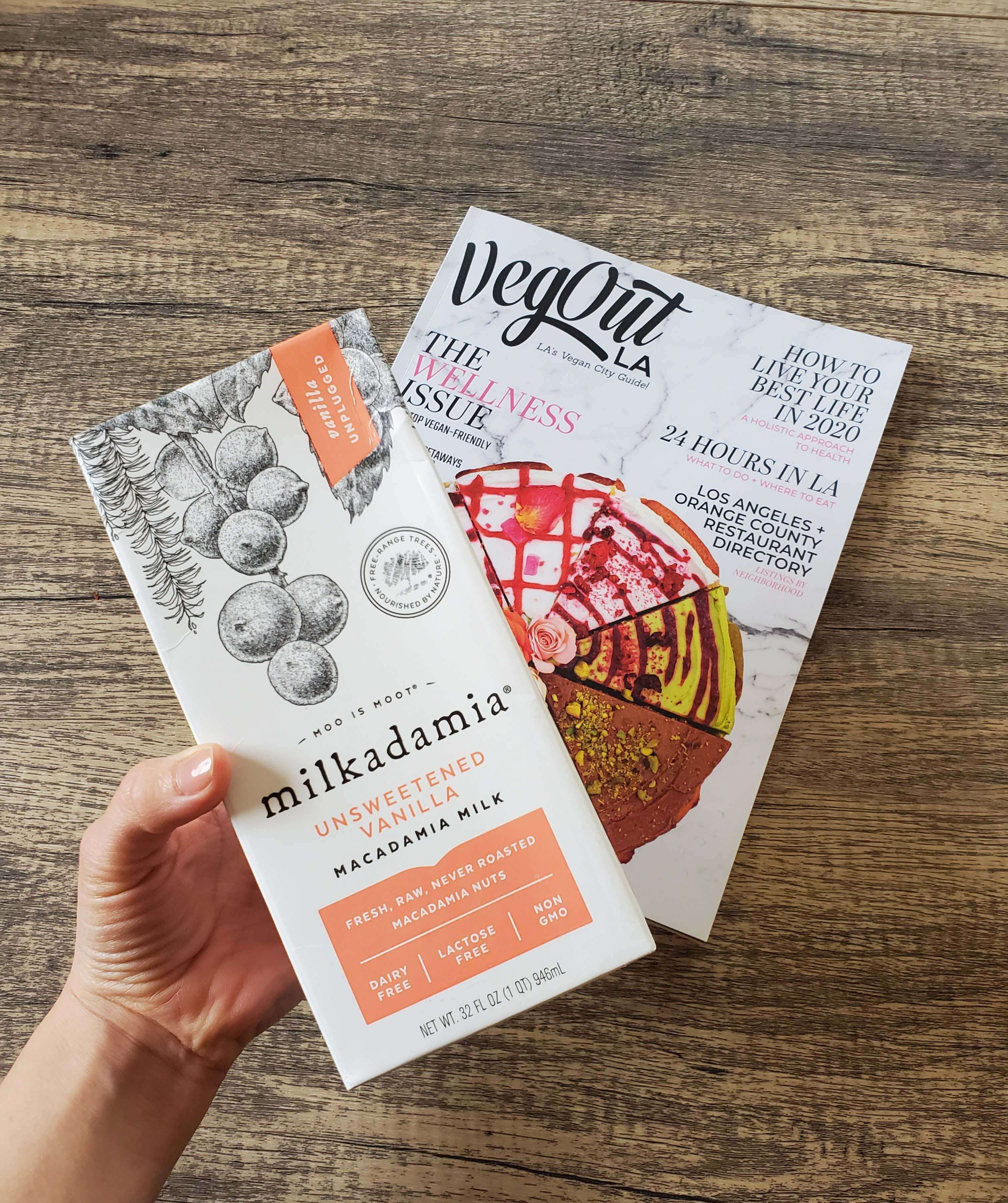 Califia Farms
Califia Farms, the drinks with the super cool bottles. This brand is dedicated to showing all about what plants can do. Their almond, oat, and coconut milks definitely do the plants justice. Additionally, Califia offers several flavored milk offerings including Toasted Coconut and Holiday Nog. BRB, making room in the fridge for all the milks!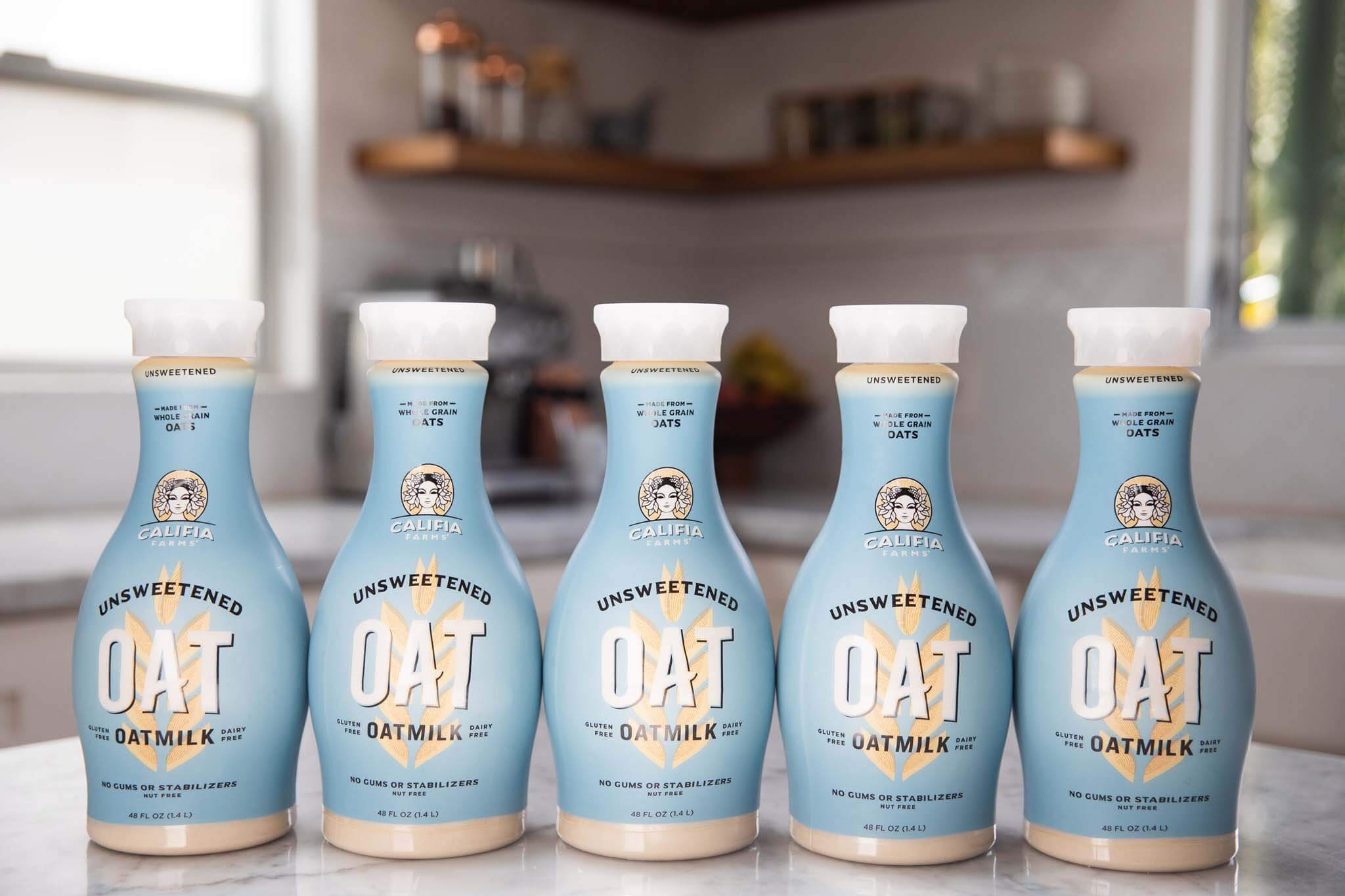 New Barn Organics
Specializing in almond milks, New Barn offers another great non-dairy beverage to keep on rotation. We love the sleek appearance and smooth taste of this unfortified dairy-free milk variety.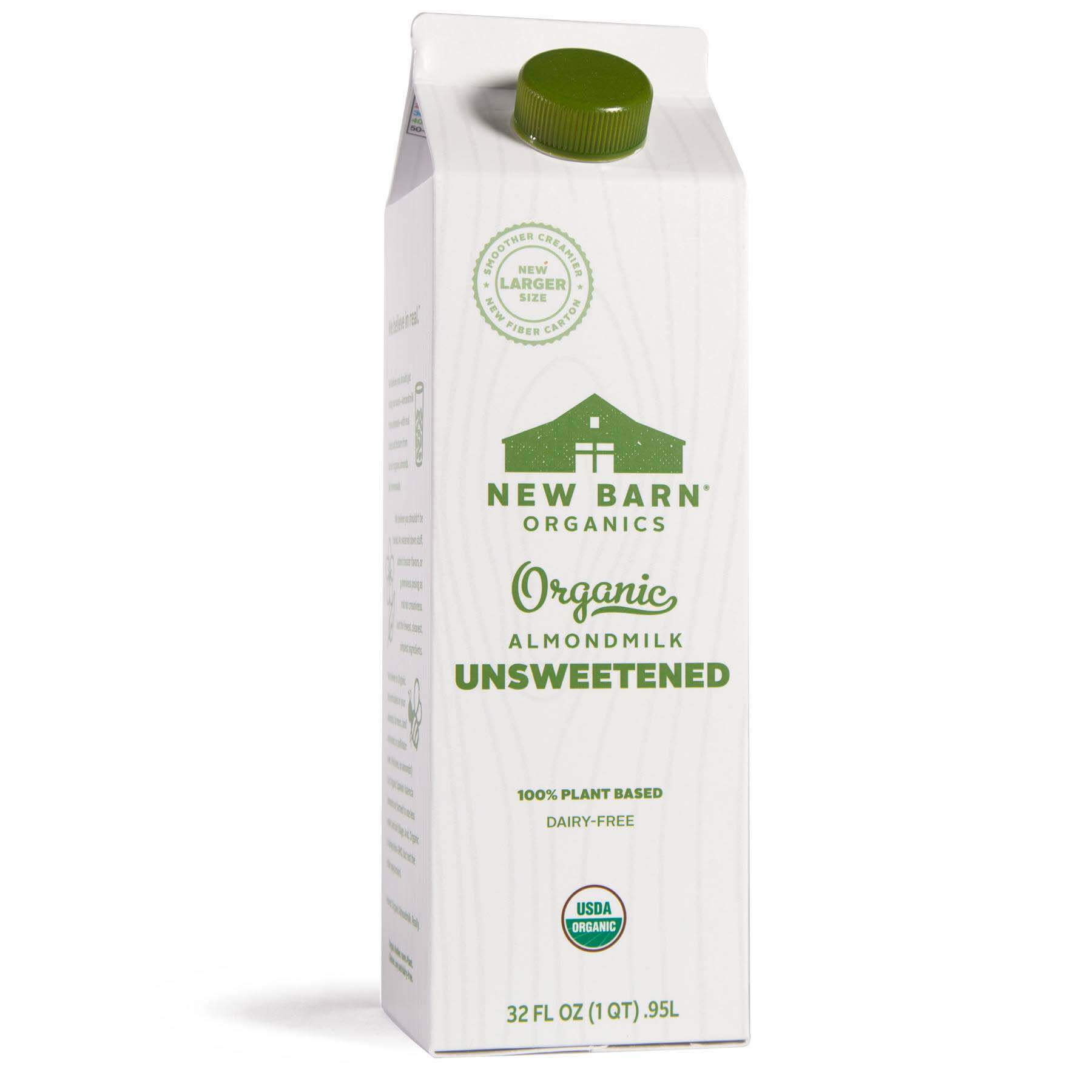 RELATED: 11 Non-Dairy Coffee Creamers That Taste Better Than the Real Thing
---
Want even more vegan food, news, and lifestyle content? Subscribe to VegOut LA Magazine or VegOut NYC Magazine!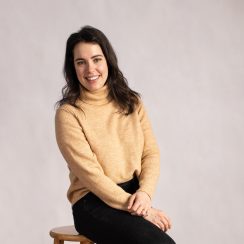 More from VegOut
Subscribe Now
Get the premier vegan food and lifestyle magazine delivered to your door (or inbox!)
Order the magazine!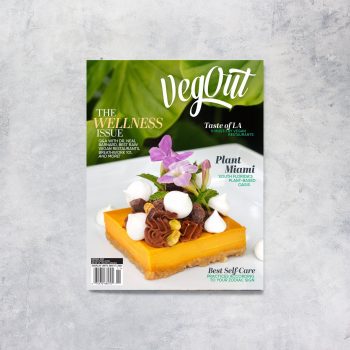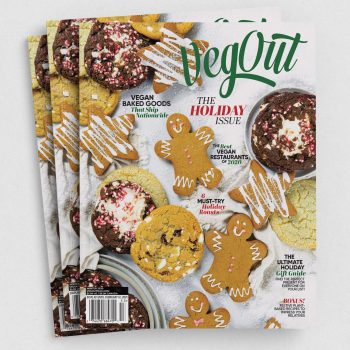 Navigation