These plant-based entrées are a game-changer for last-minute dinners and quick office lunches.
Busy day? We totally get it! But just because you're busy doesn't mean you need to skimp on colorful meals packed with vegetables, whole grains, and plant-based protein in the name of productivity. Instead, stock up on a variety of frozen entrées like spinach ravioli and jackfruit curry for a last-minute lunch or dinner-in-minutes. Intrigued? Check out our list of the 13 best vegan frozen dinners.
Frozen meals utilizing sustainably sourced ingredients? You know we love to see it! With manufacturing facilities in both California and Italy, the Tattooed Chef brand knows good food. Seek out the vegan-friendly Buddha Bowl, Organic Riced Cauliflower Stir Fry, or the Veggie Hemp Bowl for a veggie-based dinner-for-one.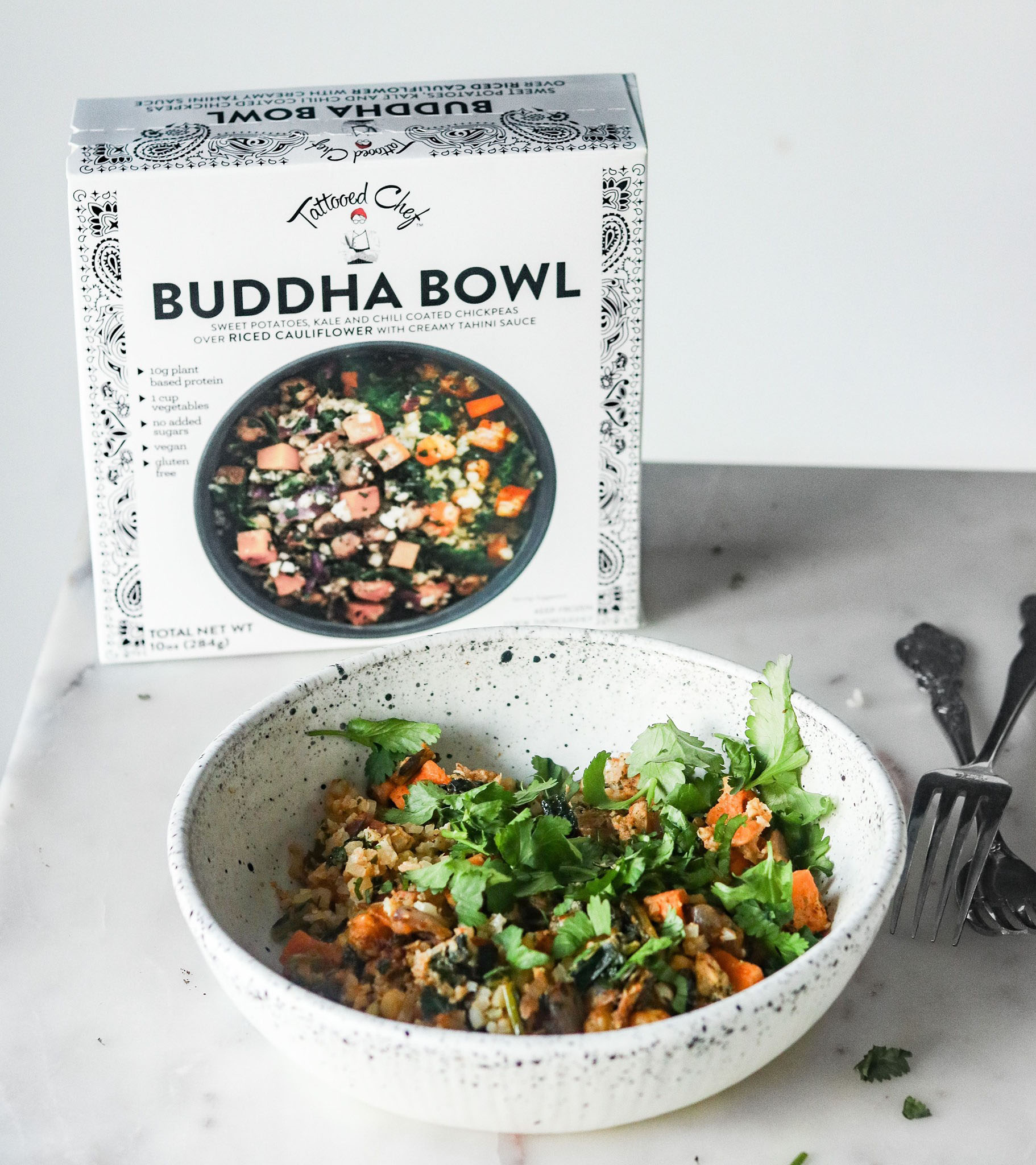 Find your favorite plant-based meal delivery service in the freezer aisle. Choose from the lineup of Purple Carrot frozen meals like the Sweet Corn Elote Bowl, Plant-Based Meatball Marinara with orzo pasta and Gardein meatless meatballs, and Maple Chipotle Veggie Bowl. These entrées are perfect for quick lunches and last-minute dinners alike.
When it comes to their Buffalo Cauliflower Wings and Pizza Bites, we're ordering those appetizers on repeat, but did you know that Wholly Veggie offers vegan frozen dinners as well? They're serving up three complete Veggie-Full Meals to choose from—Southwest Broccoli, Sweet & Spicy Chickpea, and Coconut Cauliflower. We're living for this delicious convenience.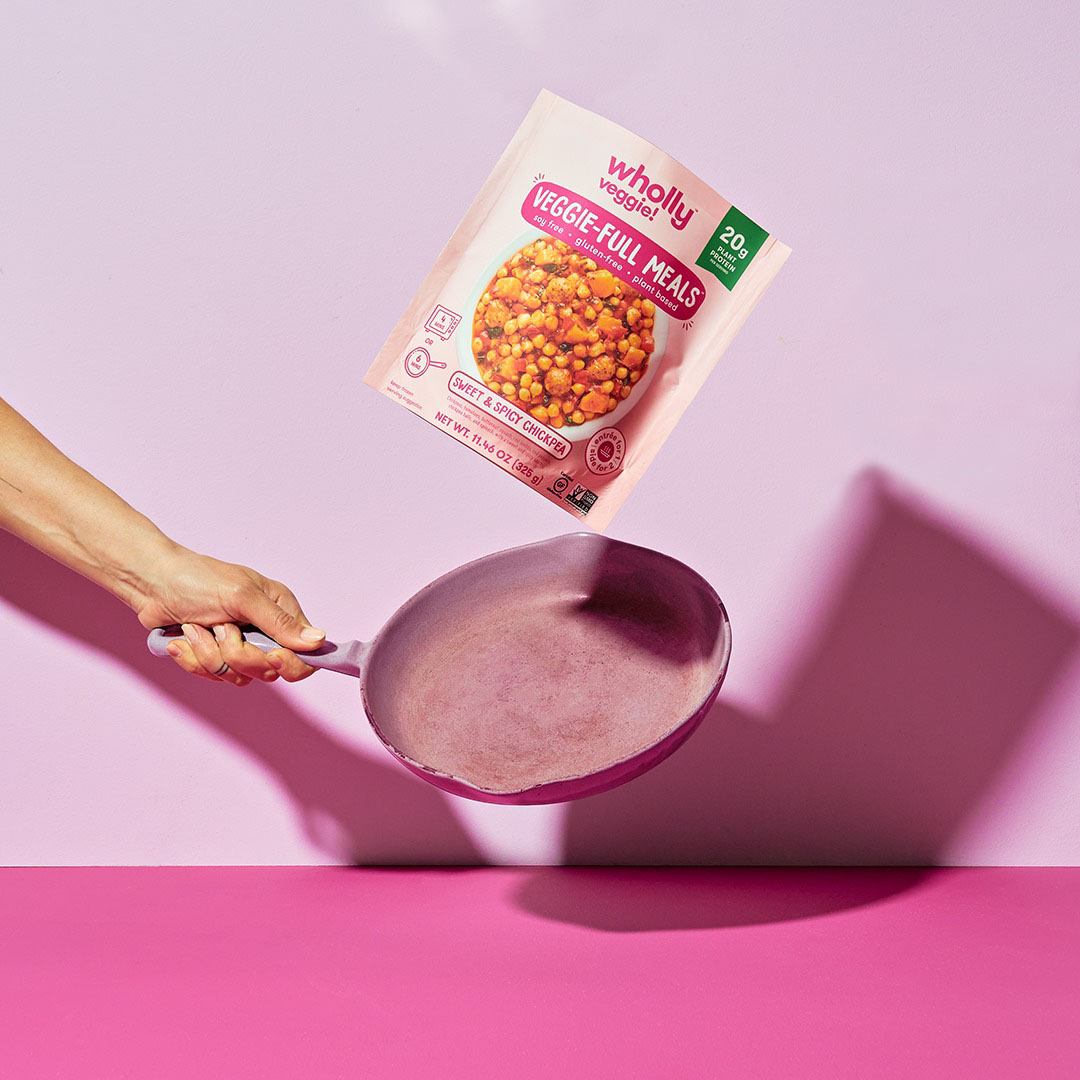 In need of a quick, plant-based dinner? Cedarlane Foods offers four Simply Plant-Powered frozen entrées to fill your freezer with cruelty-free convenience. Enjoy comforting Lentil Shepherd's Pie, Vegan Lasagna, and Vegan Enchiladas in green or red sauce. The brand also offers plant-based refrigerator products perfect for the busy vegan foodie.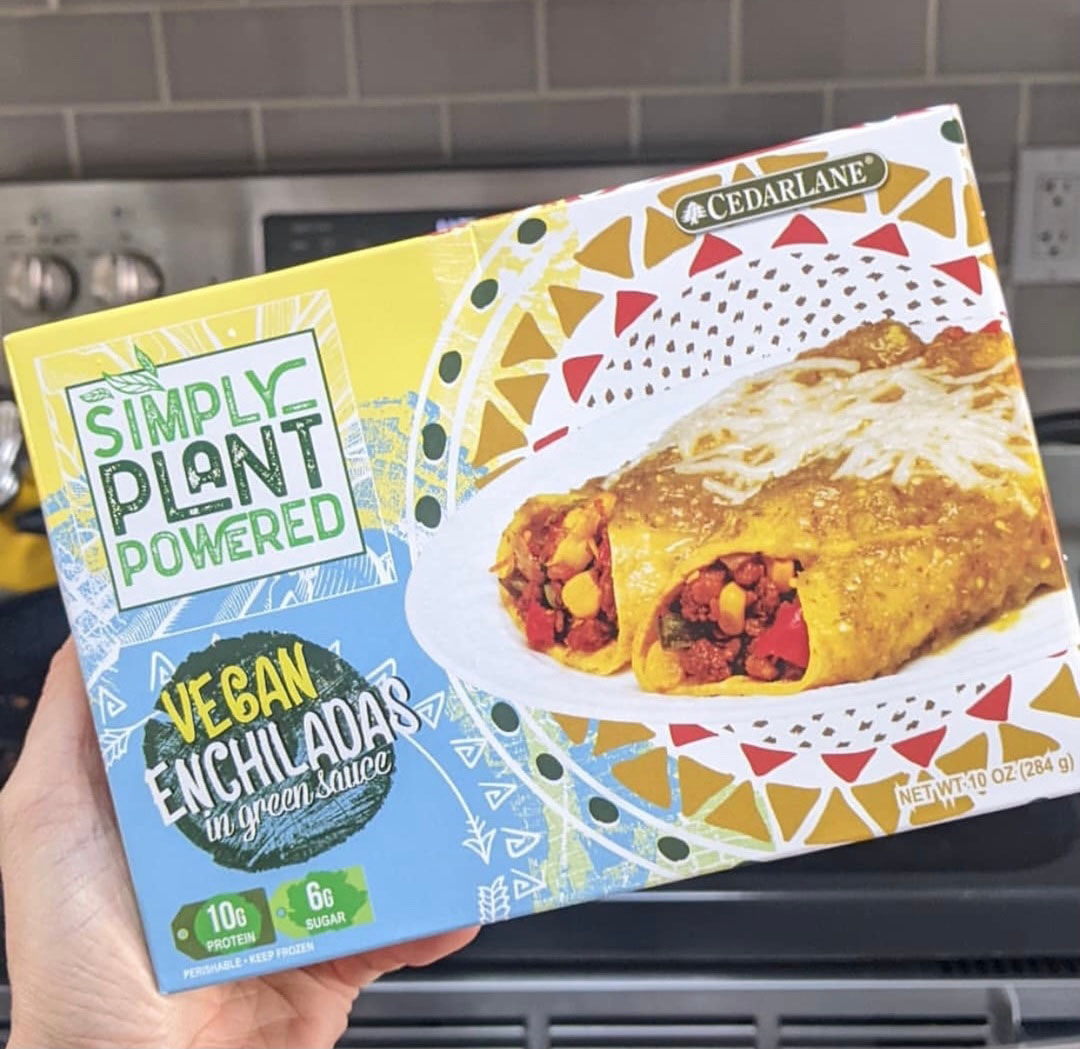 With their Butternut Squash Curry and Veggie Burrito Bowl, Evol Foods just made life a little easier. These tasty, single-serve meals are filled with better-for-you, whole-food ingredients and can be microwaved and ready to serve in minutes. We're living in a busy world, and there's no shame in our convenience-eats game!
When you think "frozen meal," Healthy Choice might come to mind. This brand is a classic in the freezer section, and it includes a growing list of vegan frozen dinners. Opt for the Falafel & Tahini entrée, Cauliflower Curry Bowl, or the Green Goddess Bowl for a tasty dinner in a flash.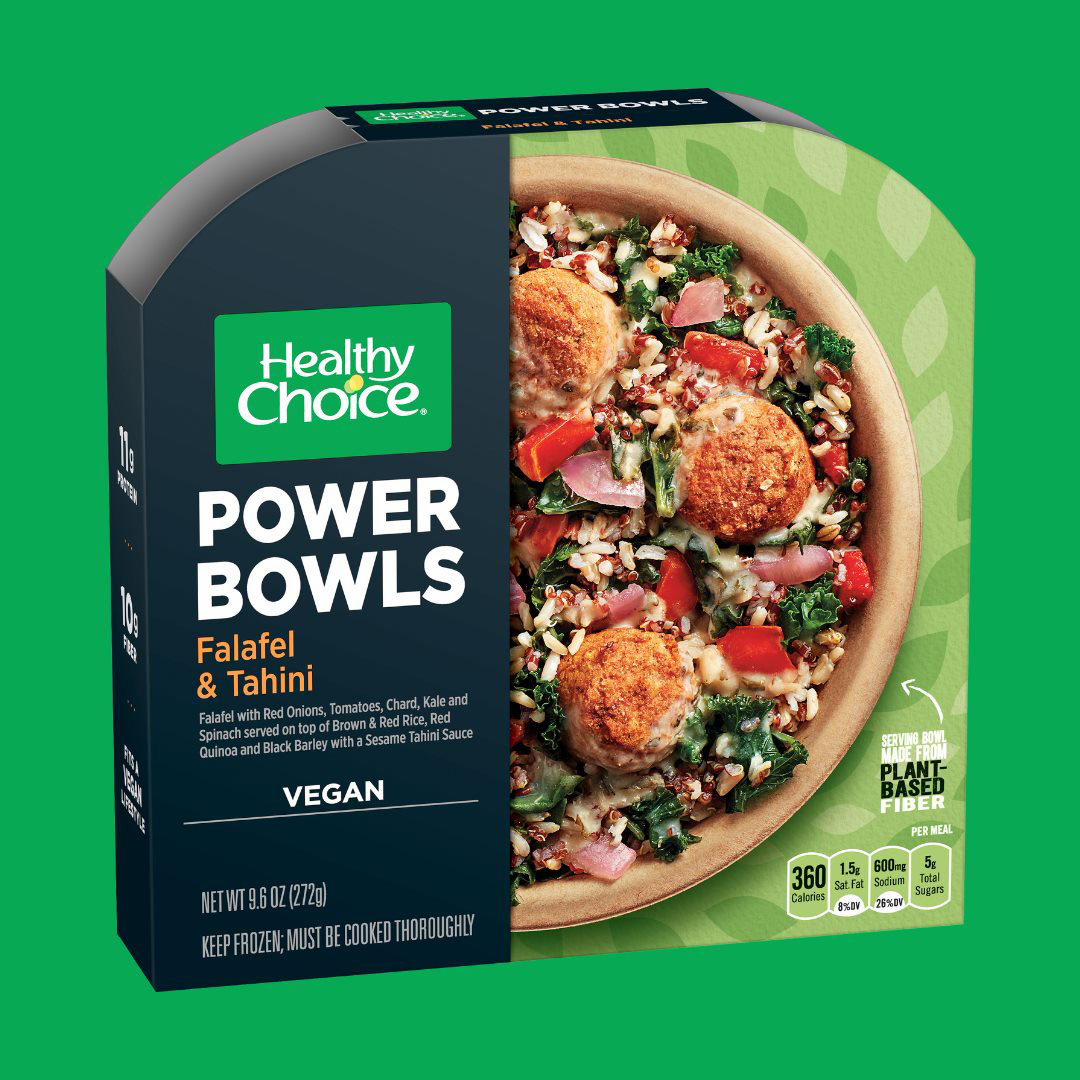 We love Gardein vegan meat products, but have you tried their entrée bowls and skillet meals? The cruelty-free brand offers a variety of frozen plant-based dishes, including the Chick'n Fajita Bowl, Italian Saus'ge & Pasta Bowl, and Chick'n Florentino Skillet Meal. No need to sacrifice your love for good food here!
Specializing in Mexican fare, it comes as no surprise that Frontera Foods offers delicious frozen Tex Mex eats. From skillet dinners and bean-and-veggie-packed bowls—hello, 3 Bean Taco Bowl—this brand has the freezer aisle hookup. Have a fiesta without the hassle, and opt for a Frontera frozen entrée paired with a homemade margarita.
You might be familiar with Chao Slices from Field Roast, but have you heard of Mac 'n Chao? If not, run, don't walk, to your nearest specialty grocer to stock up. Yup, frozen Creamy Mac and Chili Mac are at your fingertips and ready to be enjoyed in all their delectable creaminess.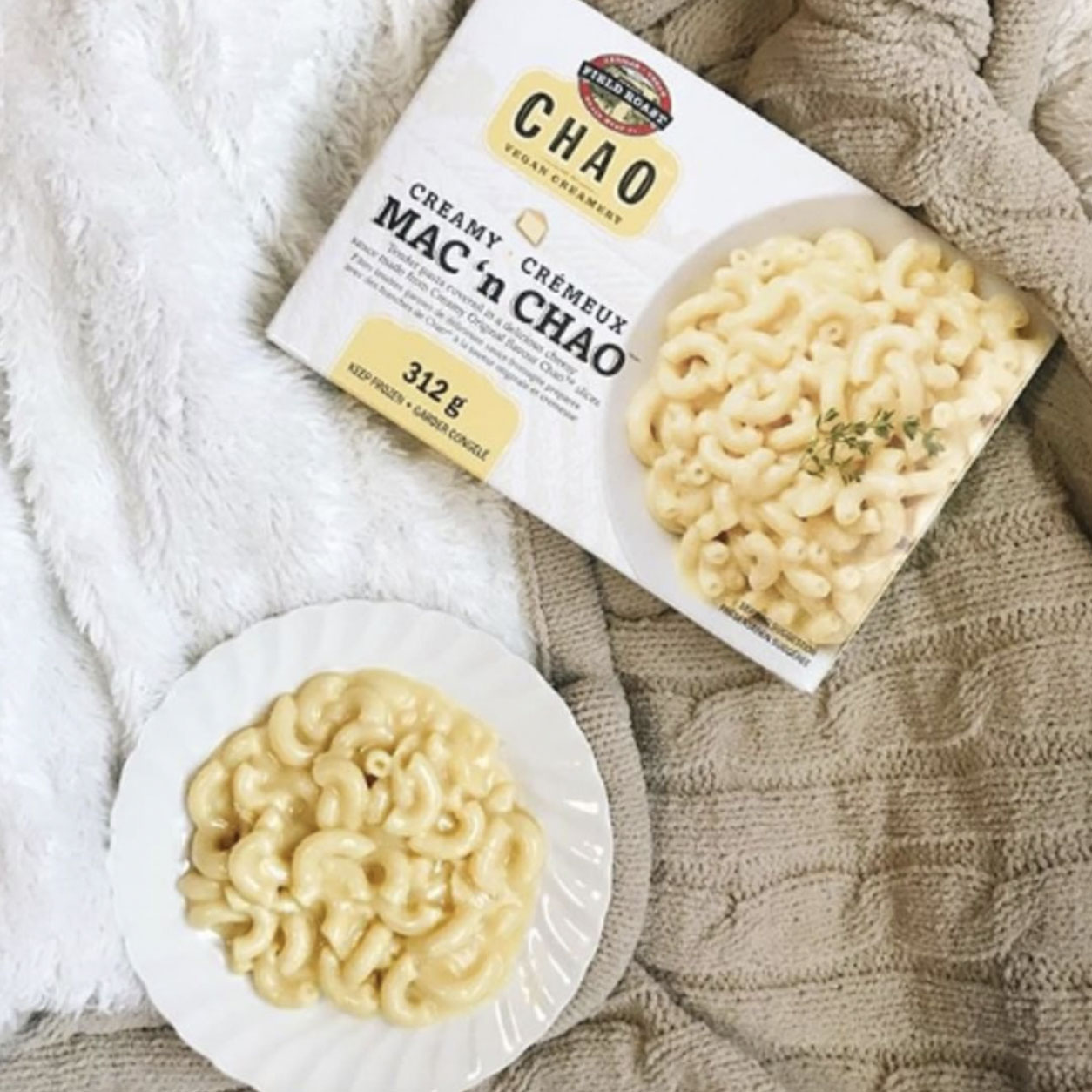 Photo credit: @oinklesseats on Instagram
For flavors of the Middle East, Saffron Road is your new go-to—think crunchy chickpeas, simmer sauces, and frozen entrées. Offerings like frozen Vegetable Pad Thai with Rice Noodles and Vegetable Biryani with Basmati Rice have us looking forward to a quick and tasty dinner. Save yourself some time and let Saffron Road do the cooking.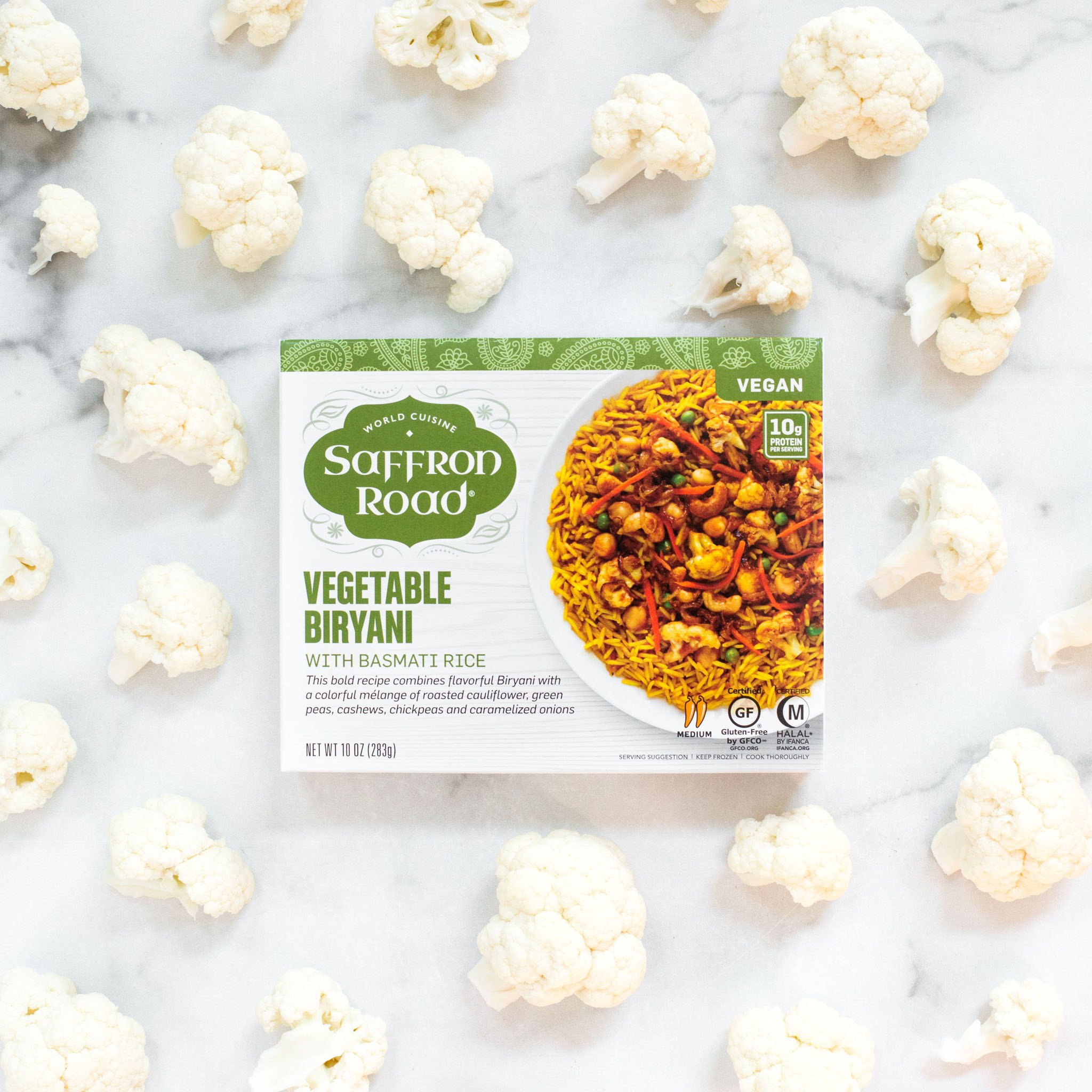 Trader Joe's offers a bounty of vegan deliciousness both inside the freezer and out. Next time you find yourself strolling through the TJ's freezer aisles, fill your cart with the Vegan Pasta Bolognese, Riced Cauliflower Bowl, and Yellow Jackfruit Curry with Jasmine Rice to enjoy at a later date—when time is of the essence.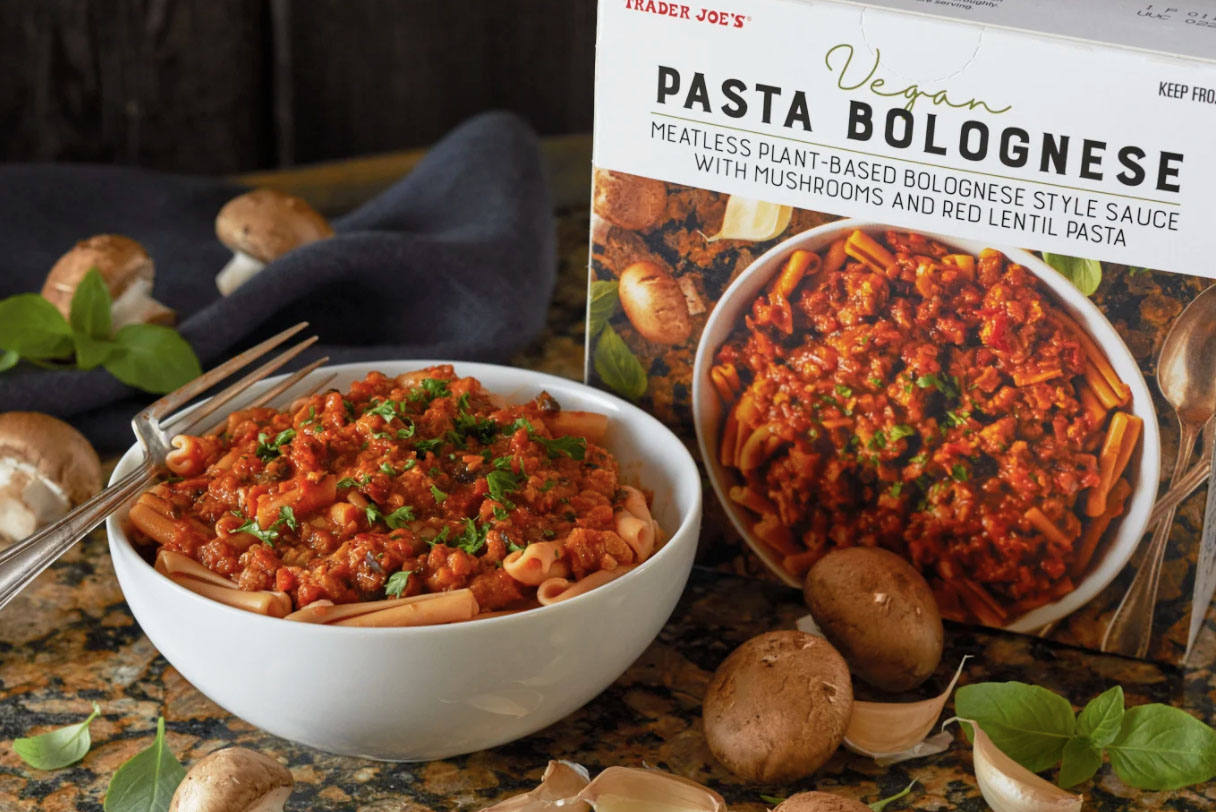 Sure Sweet Earth offers amazing vegan pizzas that hit the spot, but what about General Tso's Tofu or a Bulgogi Bowl? Sign us up! Why waste time and blow your food budget on delivery fees when you can keep these Sweet Earth entrées on hand for when the mood strikes.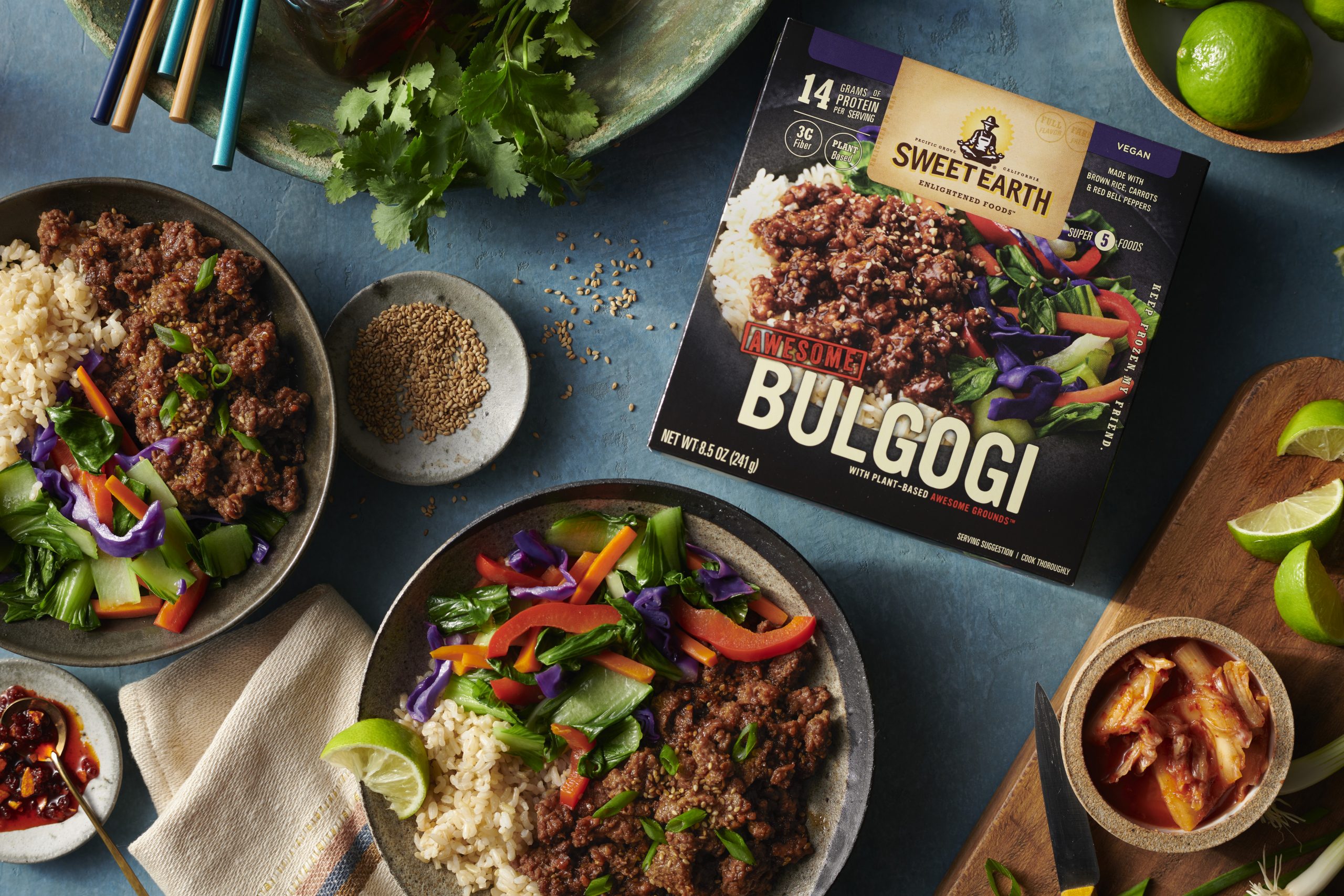 An oldie but a goodie, this vegetarian brand offers an entirely vegan line to crush your dinnertime cravings. Opt for the hearty Vegan Spinach & Cheeze Ravioli, Organic Vegan Rice Mac & Cheeze, or the Dairy-Free Vegetable Pot Pie from Amy's Kitchen. The brand also offers frozen burritos, soups, and breakfast eats.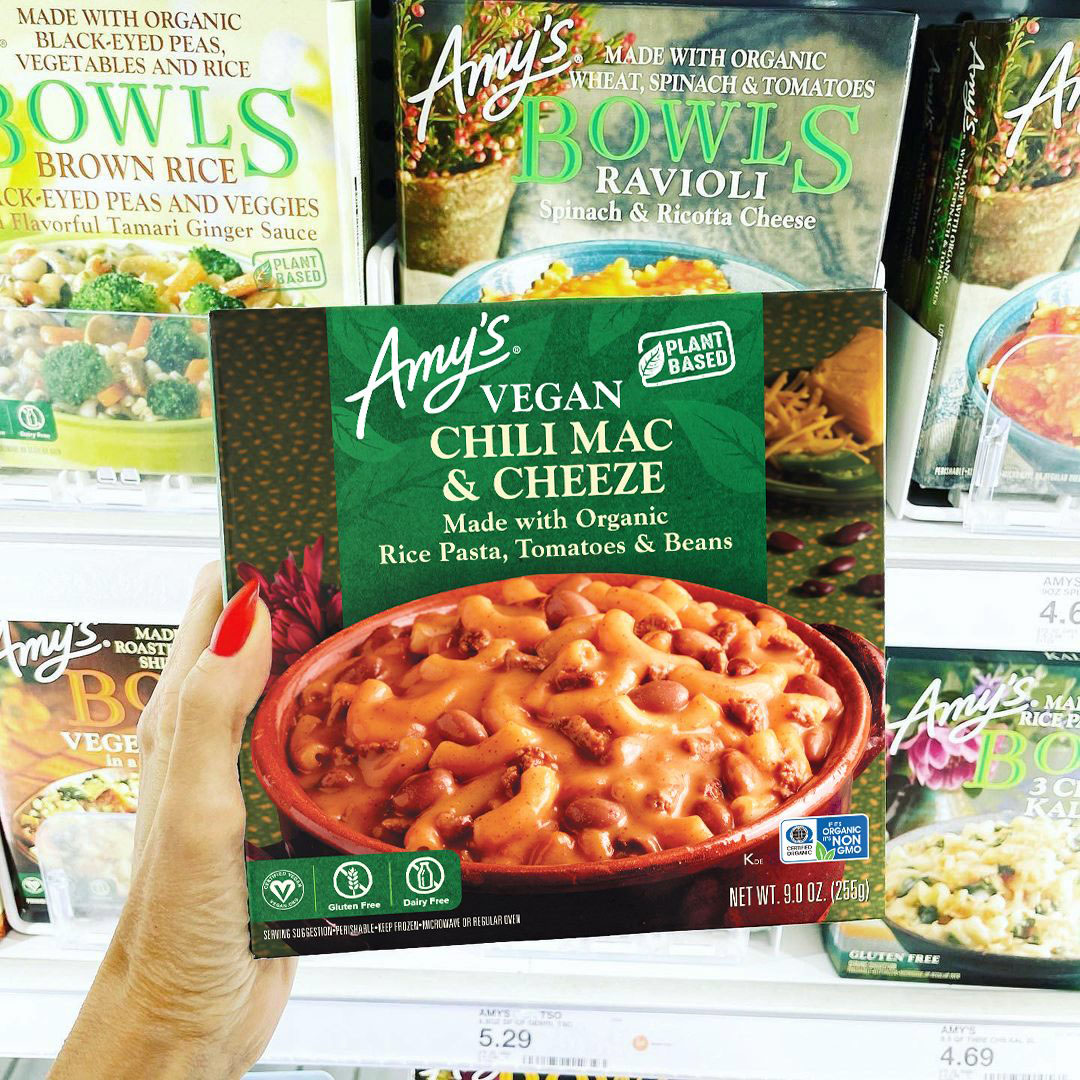 Photo credit: @marincountyvegan on Instagram