Back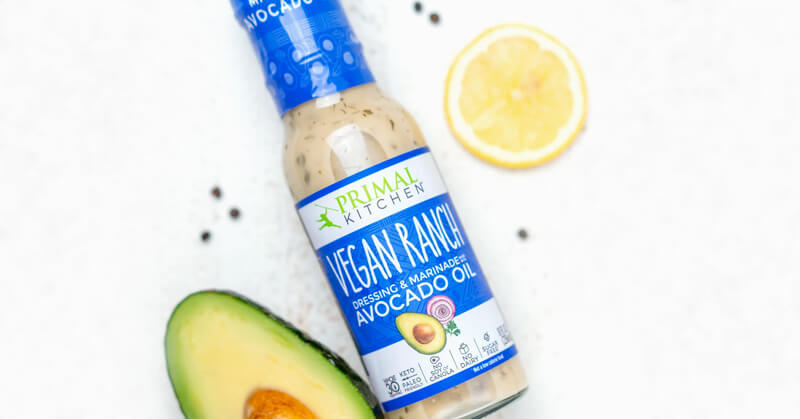 14 Vegan Ranch Dips and Dressings You Need to Try
From plant-based nuggets to vegan pizza rolls to crisp raw veggies, ranch tastes good on just about everything. Whether you're a dipper, a dunker, or a drizzler, we've got good news—and by good news we mean 14 herby, creamy, and tangy ranches for you to score next. Check out our ranchy roundup for the vegan dips and dressings you need to try.
Made with avocado oil and organic apple cider vinegar, this crave-worthy dressing is bringing the flavor without all the unnecessary additives—no sugar or animal ingredients here. Our buffalo cauliflower wings have never tasted better!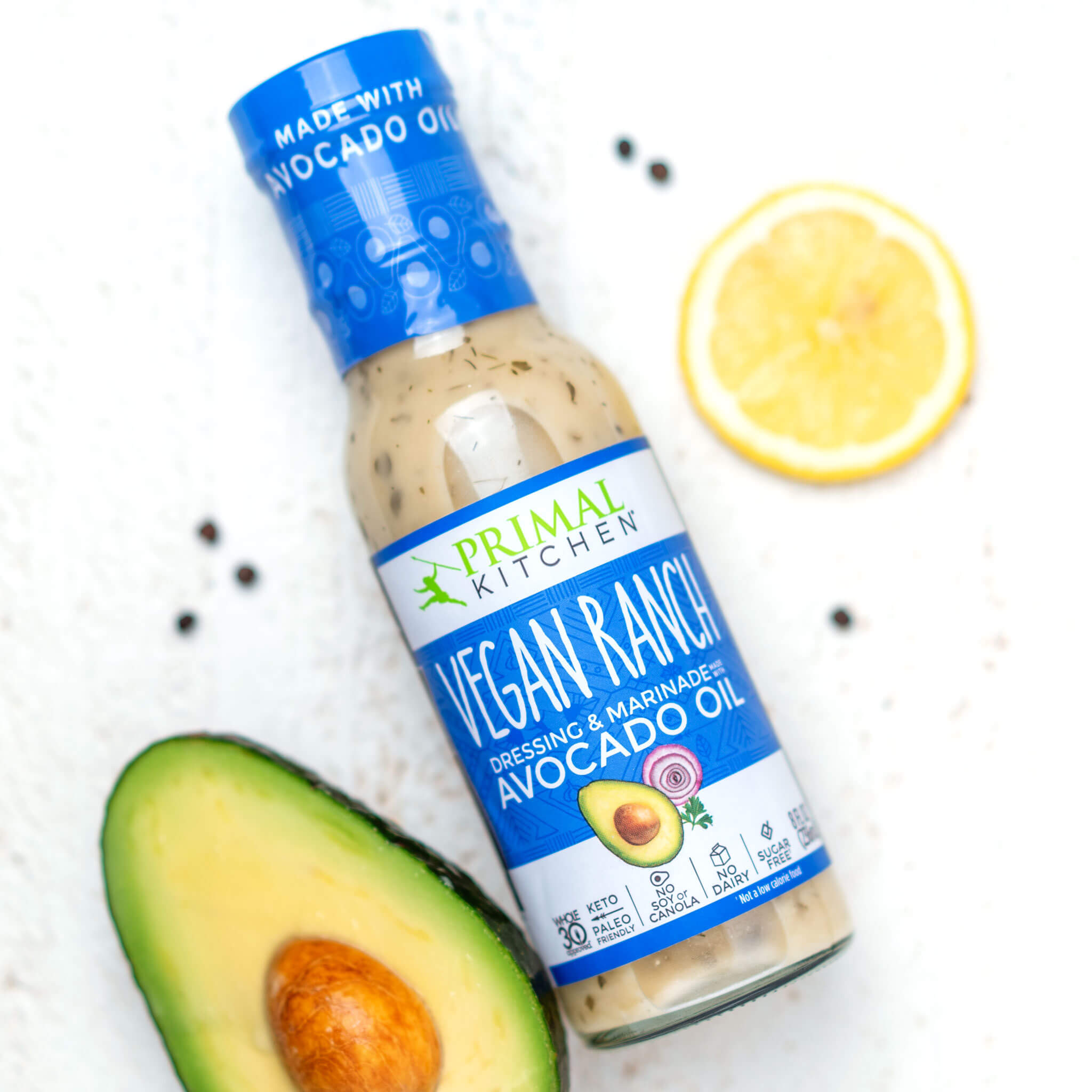 Organicville offers a plethora of plant-based dressings, and of course, they didn't skimp on the vegan ranch. It's in the name, but we'll say it anyway—the brand utilizes organic ingredients such as sunflower oil, apple juice, and coconut cream.
This vegan staple can be found in the refrigerated section near the Vegenaise and other creamy dressings. Made with hemp and flaxseed oil, heart-healthy foods have never tasted so good. Drizzle it on your culinary buffalo-flavored creations.
Chef-made superfood ranch dressing? Sign us up! Let Thy Food offers two varieties—Boulder Ranch and Green Chile dressing. They are made with simple ingredients such as cashews, sea salt, lemon juice, vegan lactic acid, and spices. Suddenly we're craving a big salad! Who can relate?
With all the flavor of a traditional ranch without the cruelty, Only Plant Based was made for vegans and non-vegans alike. The pantry staple comes in an easy-to-use squeeze bottle and contains ingredients such as rapeseed oil, chives, and vegan buttermilk flavoring. P.S., they've got sour cream, too!
ICYMI: Hidden Valley launched Plant Powered Ranch, a vegan version of their iconic dressing. This is a huge leap for veganism and we're along for the ride—aka we cannot wait to dunk our pizza crusts in this rich and creamy ranch variety.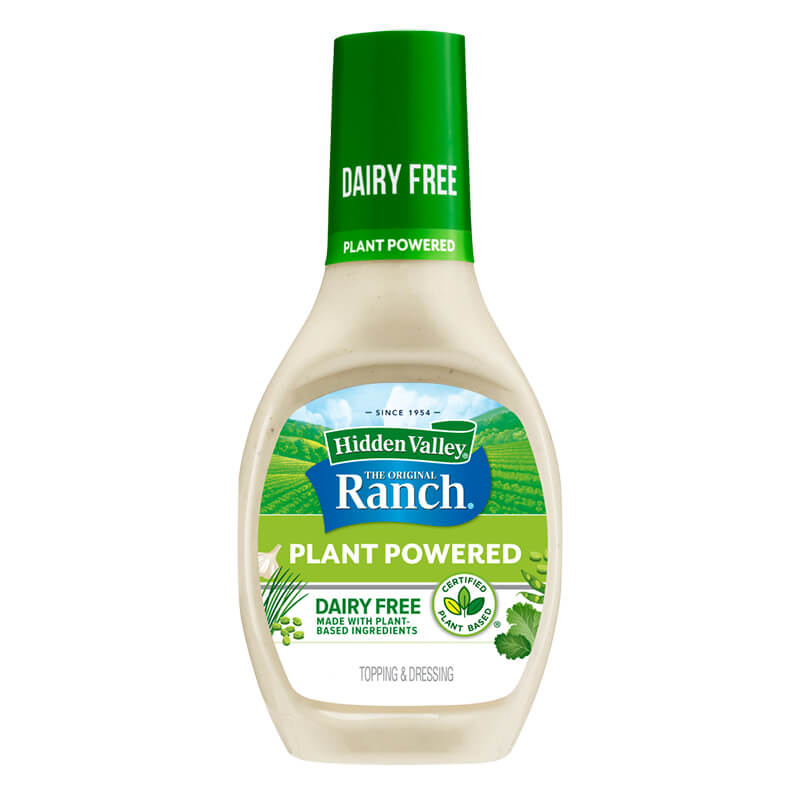 The days of boring veggie platters are over! Snag a tub of the Plant-Based Ranch Vegetable Dip next time you're out shopping. The store brand also offers a pourable vegan ranch to reach for, too.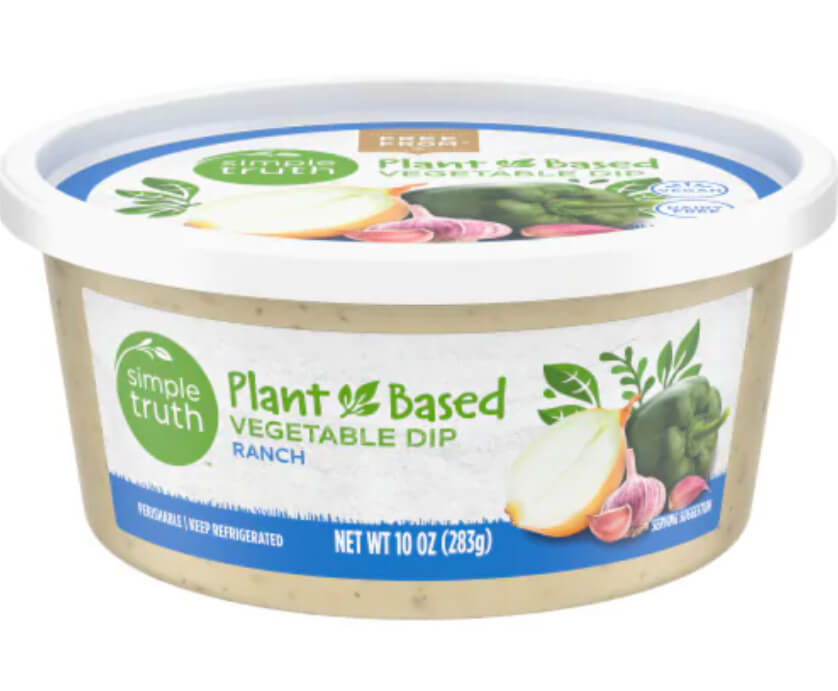 Described as creamy, herbaceous, and delicious, consider this vegan dressing sold! The product is made with simple ingredients and weighs in quite low in sodium—even more reason to dig in! Lover of heat? Burns and McCoy also offers Spicy Habanero Vegan Ranch.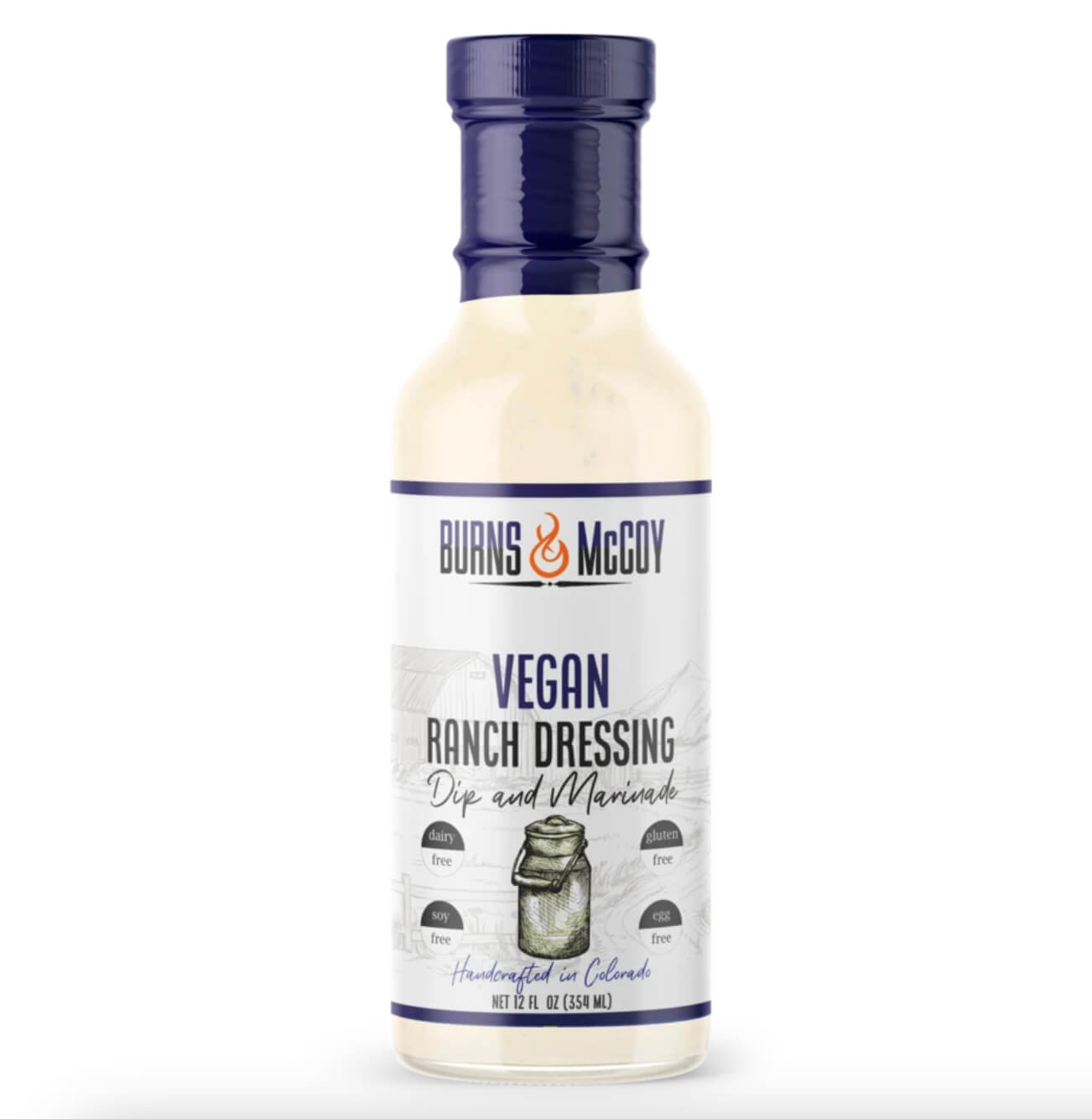 This good-for-you ranch is made with cold-pressed olive oil, a variety of ranch-y spices, and natural thickeners like chia seeds and green banana flour. We're drizzling this on vegan pizzas, plant-based nuggets, and loaded baked potatoes on repeat.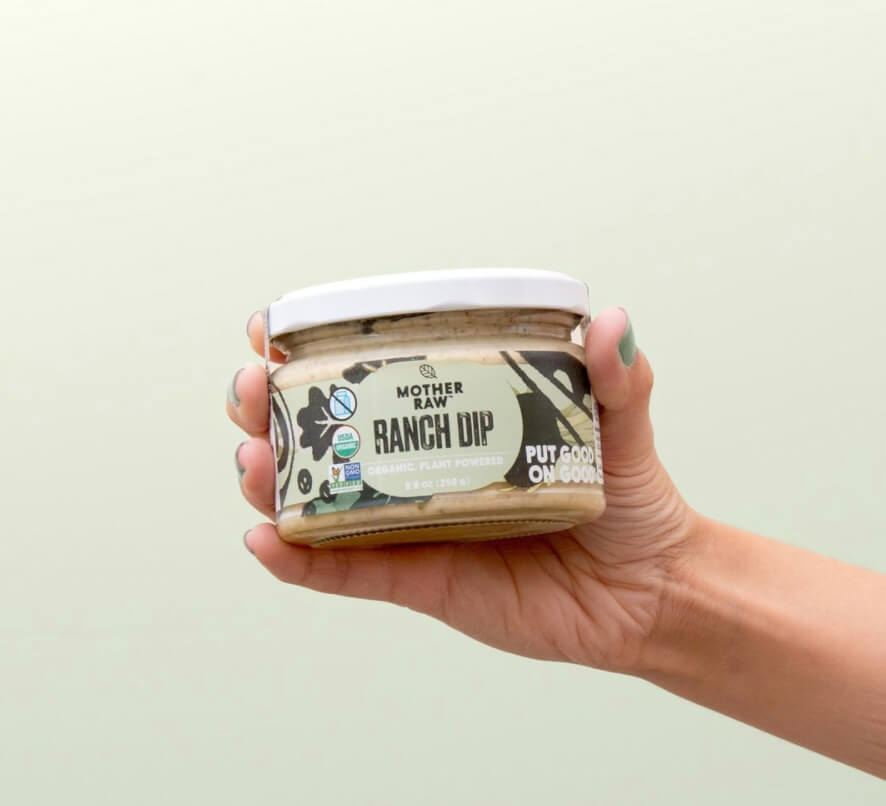 Pronounced day-ah, this mainstream brand offers a ton of vegan classics, including—you guessed it—plant-based ranch! The Daiya Homestyle Ranch is free from major allergens, packed with flavor, and tastes excellent on dishes from veggie burgers to crisp salads alike.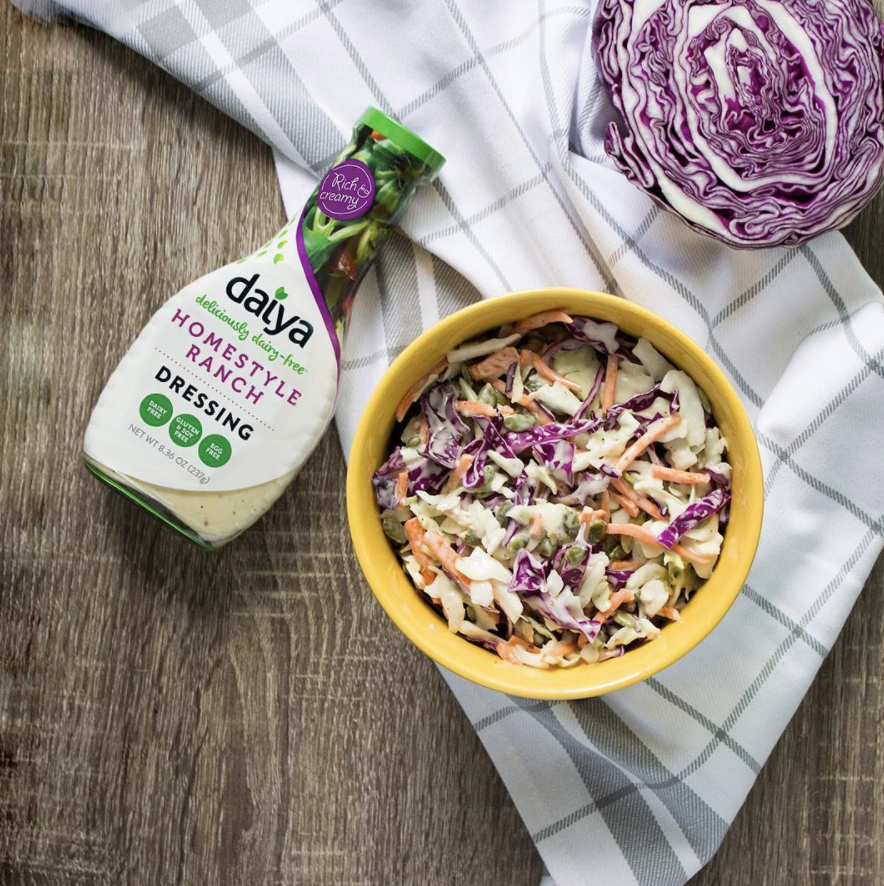 This vegan ranch is made with coconut milk, cold-pressed sesame oil, and herbs that pack the ranch flavors we crave. The superfood dressing is available in a variety of sizes—consider your ranch needs met! We like to drizzle ours on crisp cucumbers and crunchy celery sticks.
Introducing Garden Ranch! This oat-based dressing contains unique ingredients such as faba bean protein concentrate and sunflower butter. Elevate your favorite foods with a quick drizzle of this American staple.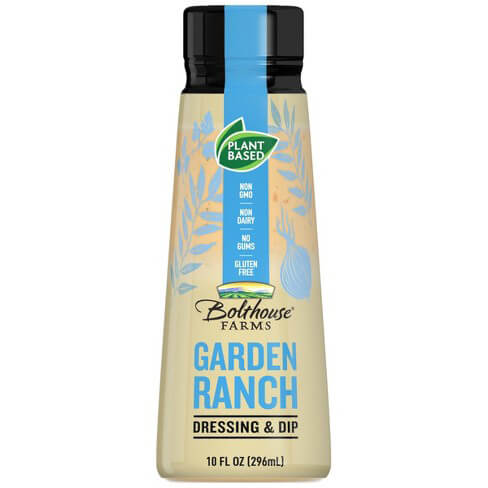 This rich, thick, tasty ranch is coming from Imagine Cafe in Memphis, TN. And the simple ingredients pack major flavor! Imagine Ranch can be found at a variety of locations across the nation, online at the cafe's website, or on a handful of virtual vegan markets.
Whether you're a dipper or a dunker, this ranch is for you. Made with crowd-pleasing spices, this squeezable dressing is the perfect party ranch when you've got a smorgasbord of snacks. Find it online at GTFO It's Vegan.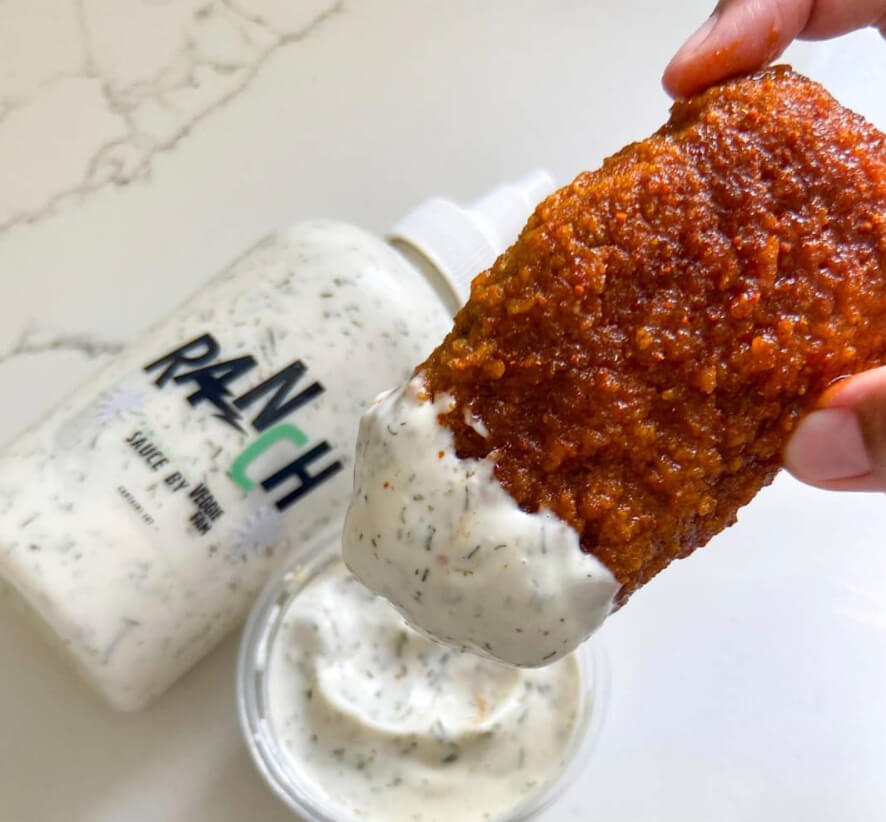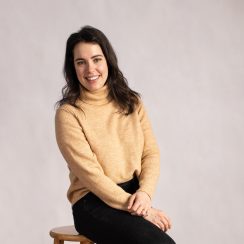 More from VegOut
Subscribe Now
Get the premier vegan food and lifestyle magazine delivered to your door (or inbox!)
Order the magazine!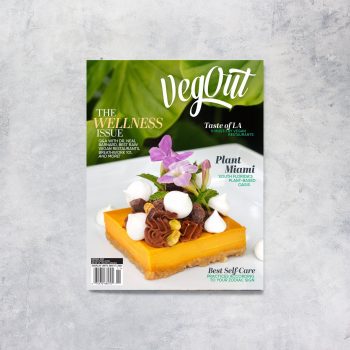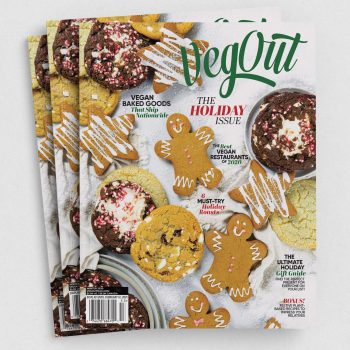 Navigation