Add these plant-based meatballs to your shopping list!
From meatball subs and meaty spaghetti to Swedish meatballs and Korean lettuce wraps, the creative meat-free possibilities are endless. Made from peas, soybeans, wheat, and even mushrooms, no cows were harmed in the making of these innovative meat alternatives. For more dinnertime meal inspiration, check out these 12 vegan meatball brands and get cooking today!
The Good & Gather Plant-Based Italian-Style Meatless Meatballs from Target are a major vibe! We love to keep it simple by pairing these pea protein meatballs with whole-grain spaghetti noodles and jarred marinara for a quick and easy weeknight dinner. Let the iconic red bullseye be your sous chef—dinner is served.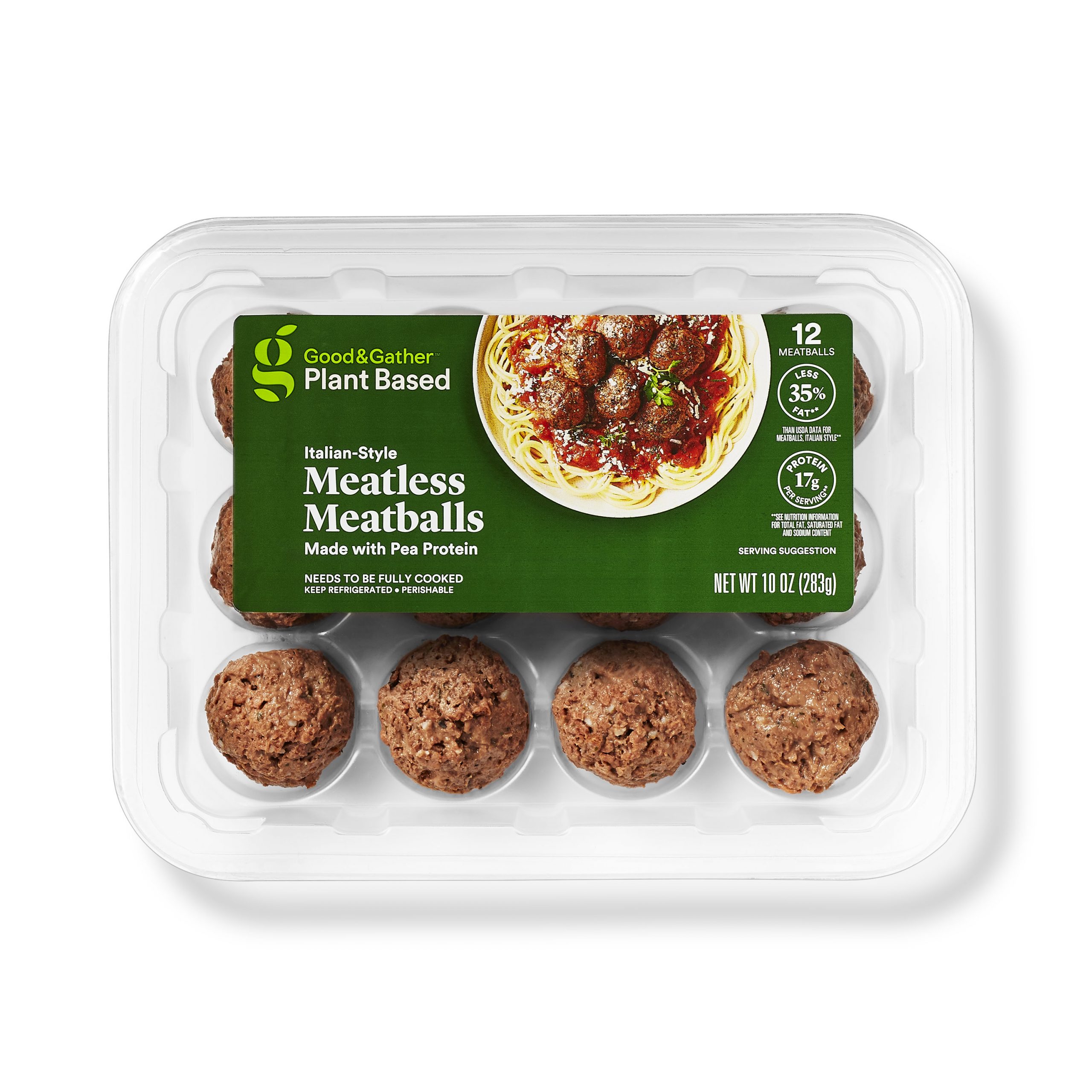 The Homestyle Impossible Meatballs are all the rage. Sporting 12g of protein per serving, they've got what it takes to contribute to a satisfying vegan meal. Craving juicy meatball sliders? Give Impossible a try! As one of our favorite vegan meatball brands, Impossible prides itself on using fewer resources than traditional beef products—that's less water, land, and greenhouse gases.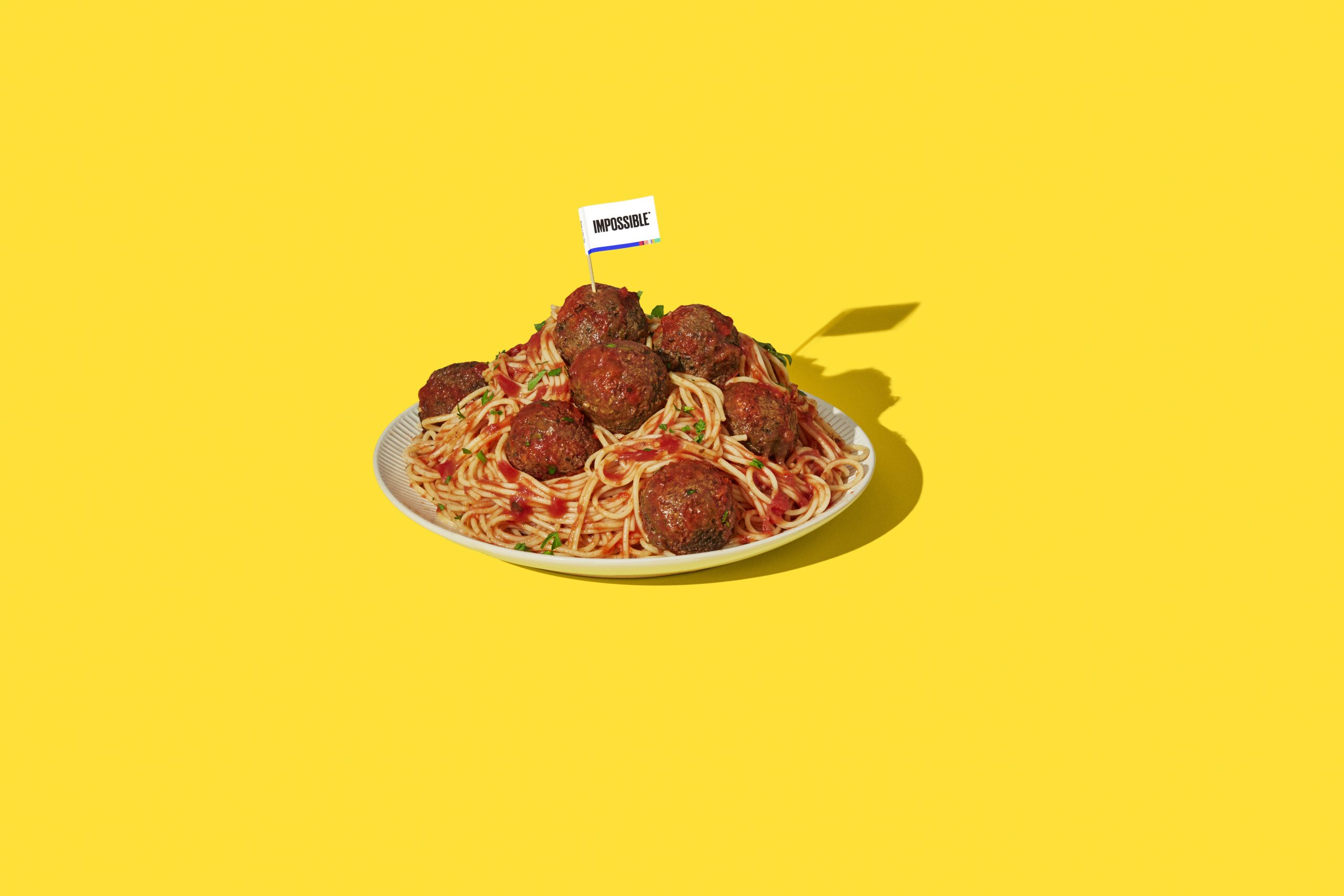 The Classic Jack Meatballs from Jack & Annie's are your new freezer staple. These jackfruit-based meatballs are perfectly seasoned and pack a chewy, meaty texture. Each serving contains 8g of plant-based protein and 6g of fiber. We love these plant-based meatballs in spaghetti, on pizzas, and packed into saucy sub sandwiches—the options are endless!
Mamma mia! These OZO Plant-Based Meatballs are delicious and versatile. Slow Cooker Grape Jelly Meatballs and Red Curry Meatball Lettuce Wraps are just two of the creative recipes these vegan-friendly meat products were made for—we're drooling already. The soy-free meatballs are made from wheat, rice, pea, and mushroom-based ingredients.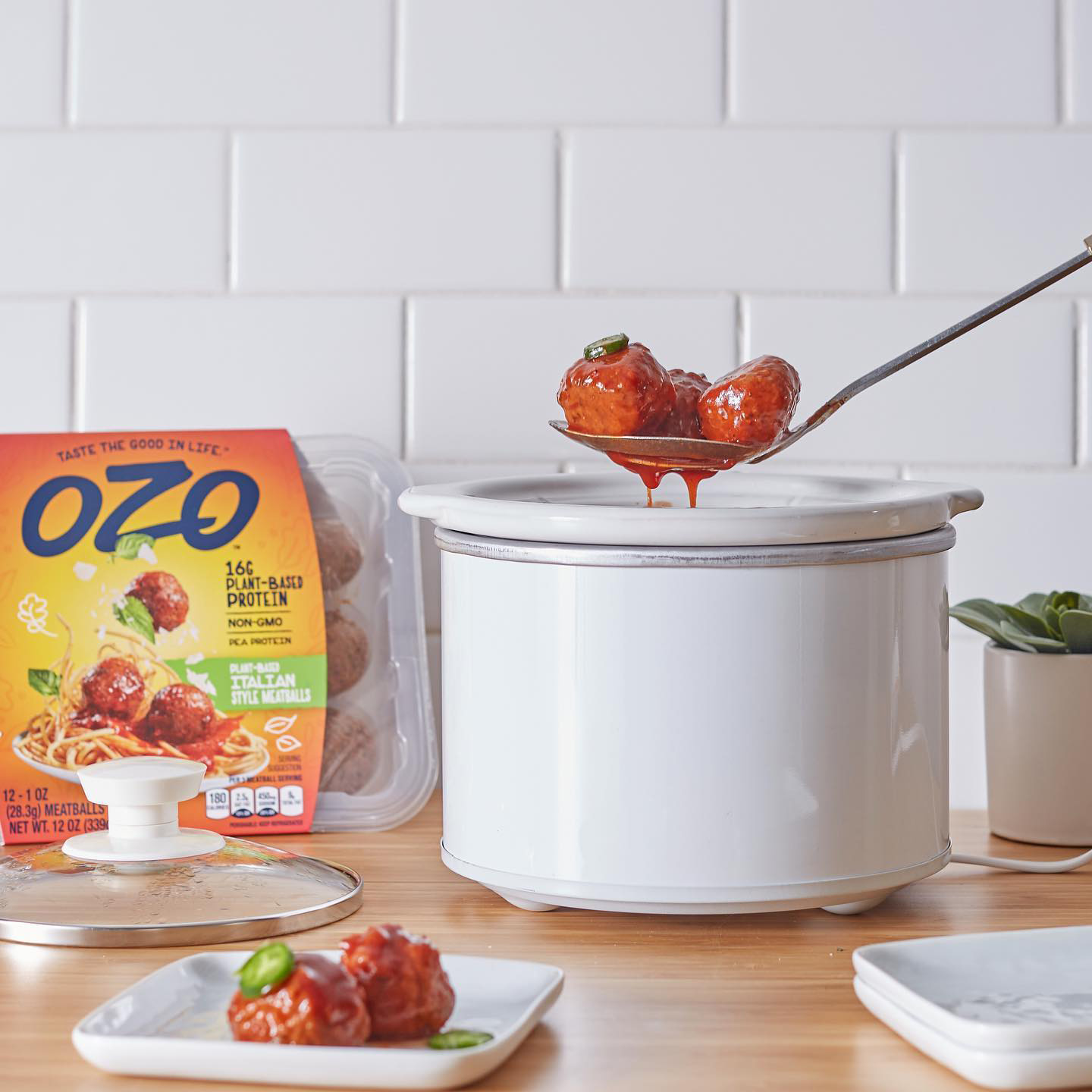 The always-vegan brand Gardein is a freezer-aisle favorite. And the Plant-Based Meatballs hold up the cruelty-free brand's reputation! While they taste great in a variety of creative preparations, we love to serve ours over roasted spaghetti squash with plant-based marinara, torn basil, and vegan parmesan cheese. Vegan meatball brands FTW!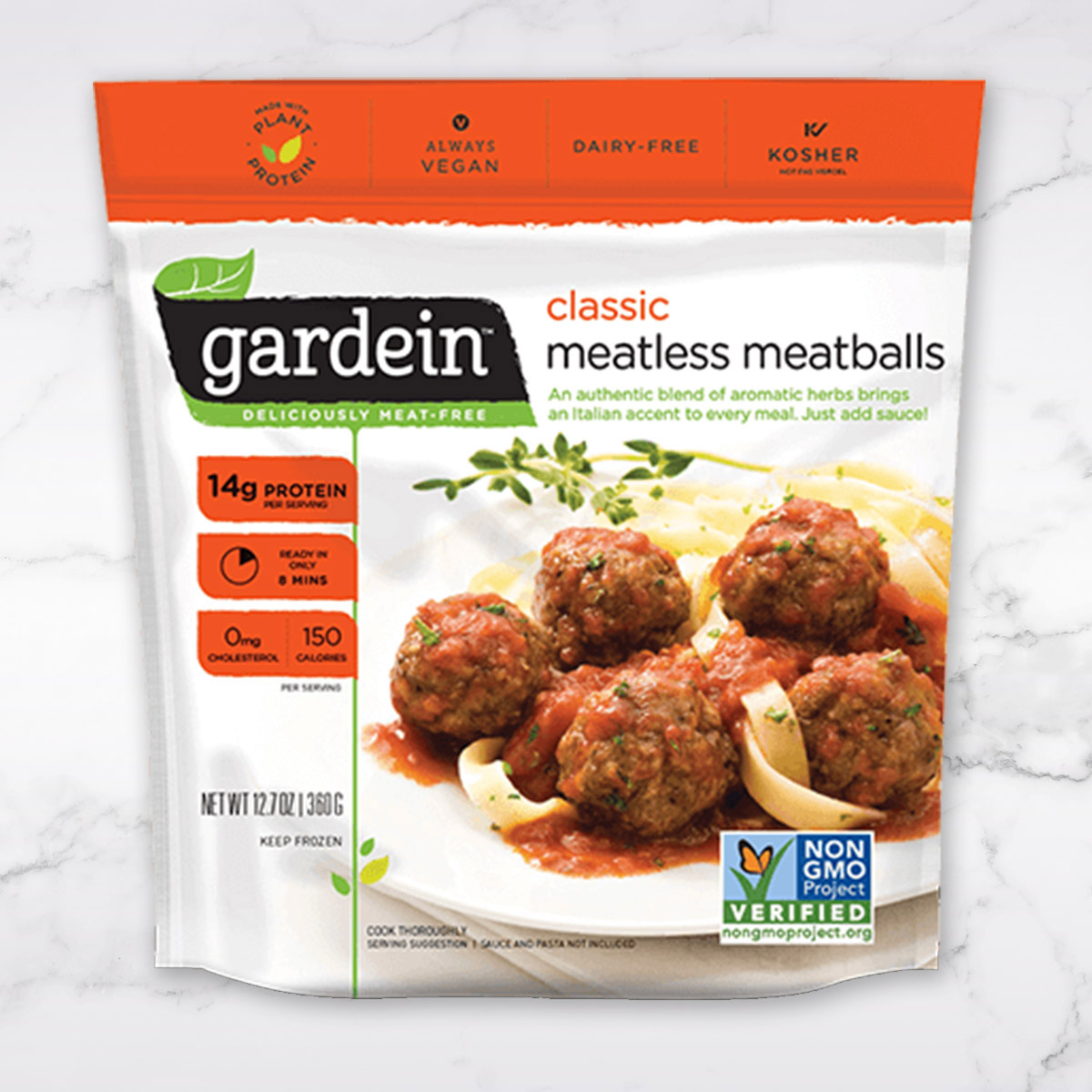 Looking for a soy-free vegan meatball alternative? Look no further. The Beyond Meat Italian-Style Plant-Based Meatballs are made with pea and rice proteins, along with other plant-derived ingredients. They taste great in both traditional and nontraditional preparations. Take a (virtual) page from the Beyond recipe book and give Beyond Meatball Gyros a go!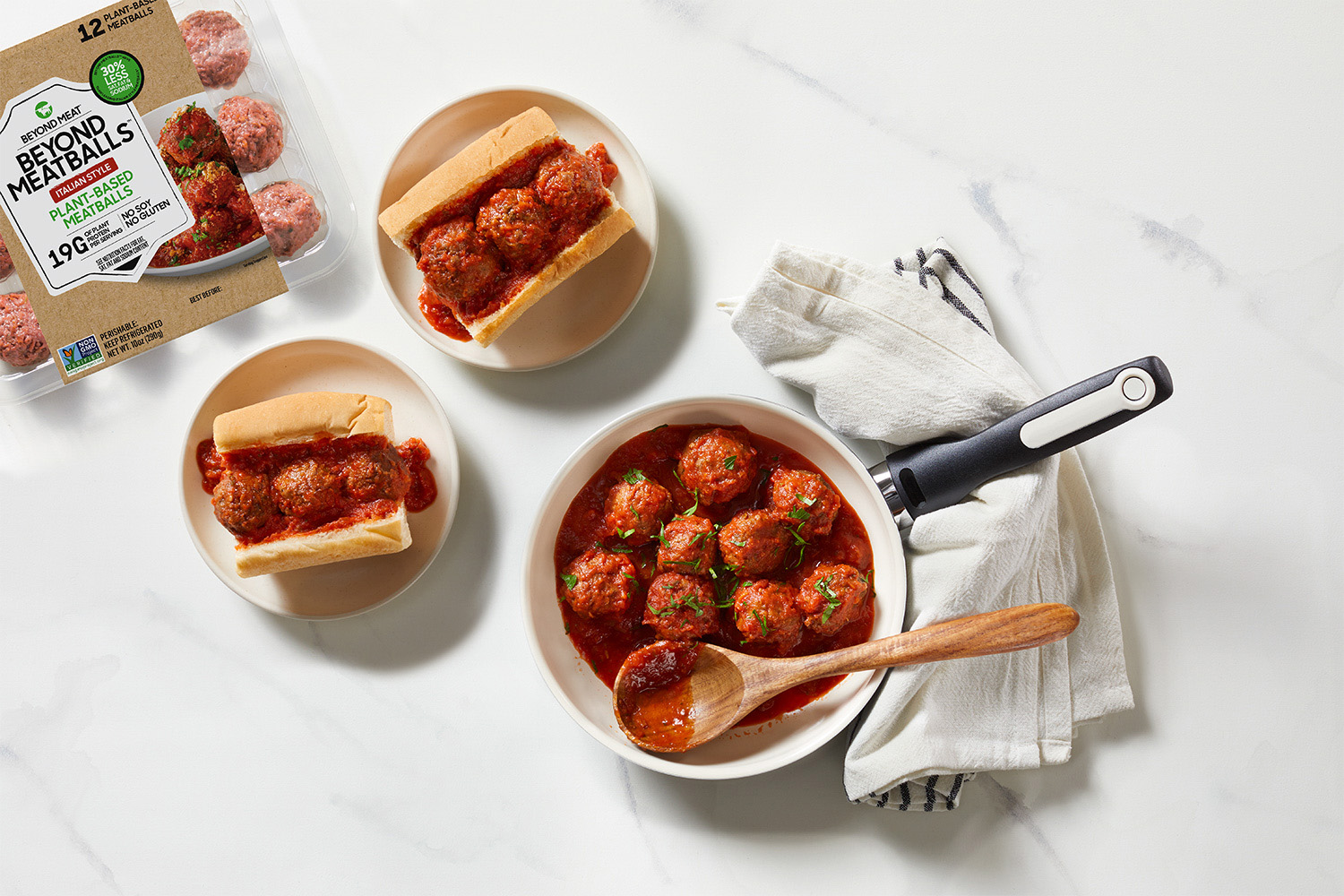 Available in two flavors, Homestyle and Italian Style with Dairy-Free Parmesan Alternative, the Pure Farmland Plant-Based Meatballs are always a hit. Made with non-GMO soy, these meatballs are an excellent source of protein. We like to simmer the Homestyle version in BBQ sauce, add toothpicks, and bring them to get-togethers. They're always a crowd-pleaser.
MorningStar Farms believes in the power of plants, and their Veggie Meatballs are a longtime VegOut fave. Made with wheat gluten and soy protein, these meatless meatballs are loaded with plant-based protein—15g per serving, baby! These reputable freezer favorites make for an easy dinnertime meal starter. Sweedish meatballs anyone?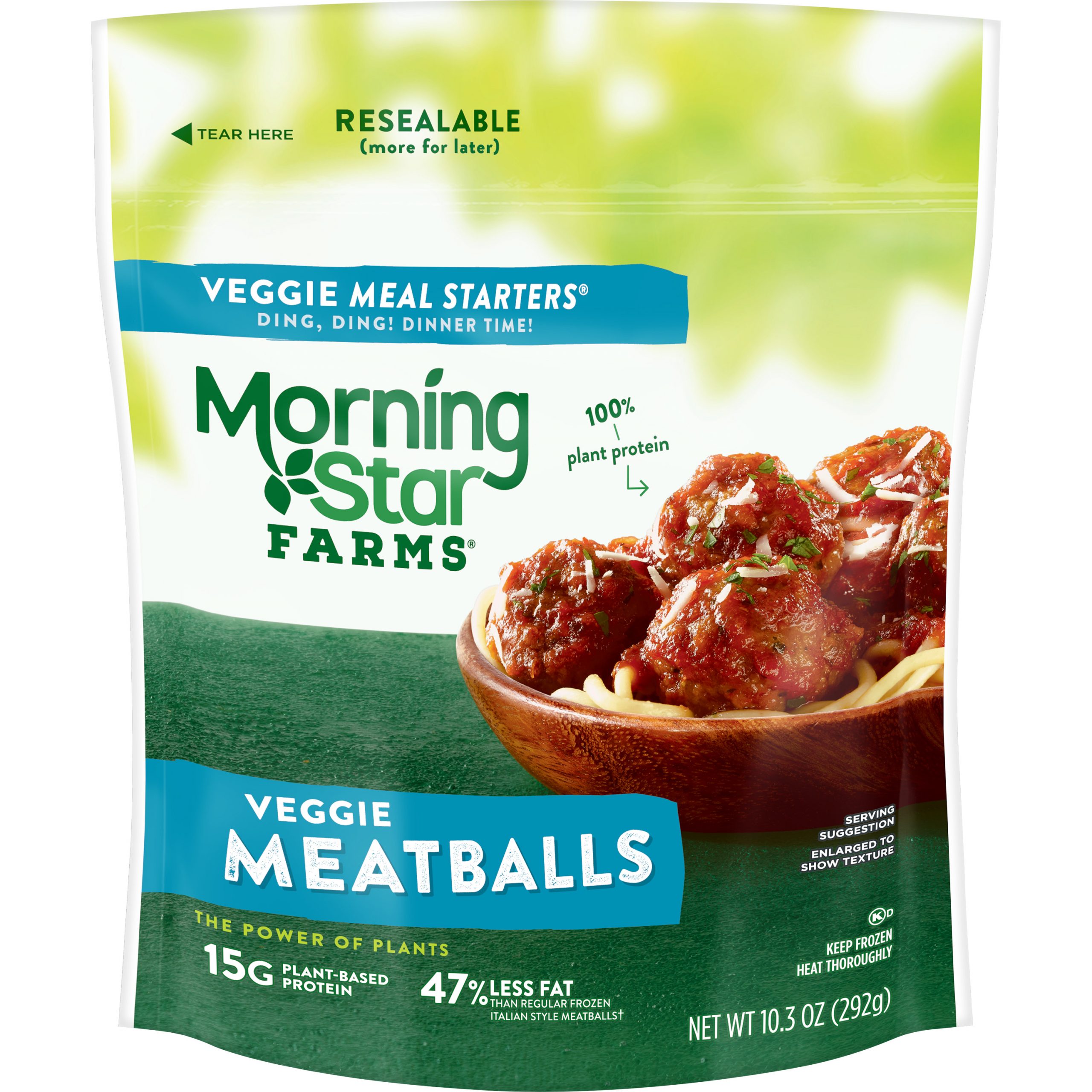 The Lightlife Smart Menu is where it's at! Delicious in a variety of preparations, these soy-based vegan meatballs were made for hearty soups, loaded flatbreads, party sliders, and homemade pasta creations. Check out these Sicilian-Inspired Plant-Based Meatballs on your next trip to the grocery store. You won't regret it!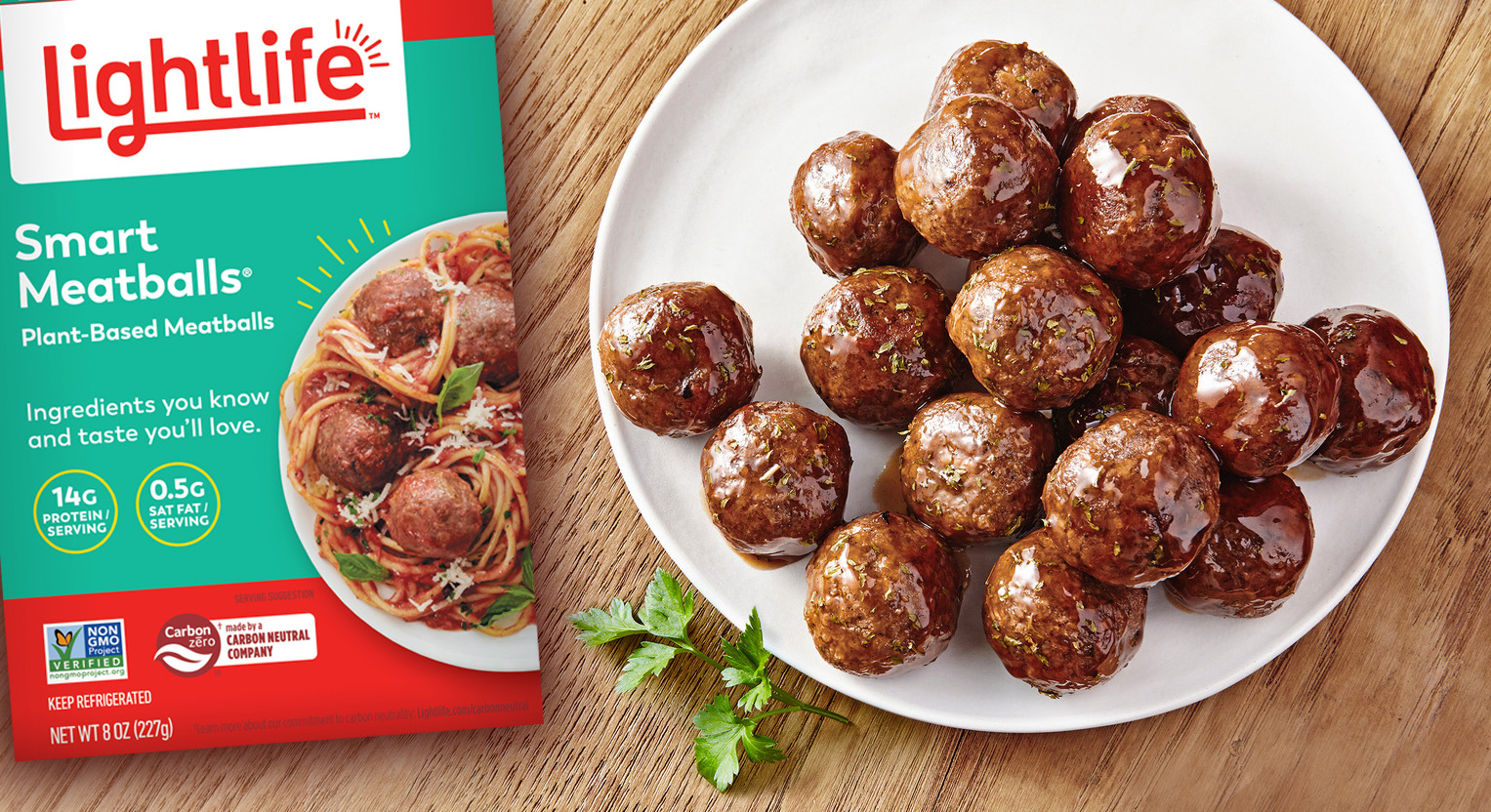 The up-and-coming vegan food company Future Farm is gracing the plant-based meat market with burgers, sausages, and vegan meatballs. The gluten-free Italian-Style Future Meatballs are made with peas, chickpeas, soybeans, and beetroot—innovative plants at their finest. To make these tasty products really shine, try the brand's Sticky Mongolian Meatballs recipe.
As if we needed another reason to run to Trader Joe's, but here we are. The frozen Meatless Meatballs from this American grocer are a must-try. Best when cooked in marinara, BBQ, or curry simmer sauces, these plant-based meatballs are delicious and versatile. Grab a package on your next trip to your local vegan-friendly Trader Joe's.
Farm Rich joins our lineup of vegan meatball brands to check out. The Meatless Meatballs from their Garden Inspirations line can be found in the freezer section. These vegan meat alternatives are a quick and easy way to add plant-based protein to your nutritious meals. Add them to a big bowl of zoodles and pasta sauce for a veggie-forward dinner.