We've compiled a list of some of the best spots for vegan eats in Wisconsin's largest city—brats, beer, and cheese included!
Located 92 miles north of Chicago, Milwaukee is known for MLB's Brewers, signature cheese curds, and beer brewing culture. While cheese and brats typically get all the hype, the city's vegan scene is not to be overlooked. From pizza topped with vegan gyro meat to hot fried chick'n sandwiches, Milwaukee's vegan and vegan-friendly options are plenty. Come along as we explore where to eat vegan in Milwaukee!
Cudahy
This Black-owned spot is fully vegan and offers a variety of tasty burger creations. The most popular is the Up in Smoke, which features grilled onions, smoky bacon, Twisted smokehouse sauce, BBQ sauce, lettuce, tomato, American cheese, and onion rings atop a plant-based patty sandwiched between a pretzel bun. The restaurant also serves appetizers like mozz sticks, chick'n nuggets, and loaded fries, as well as creamy milkshakes to wash it all down.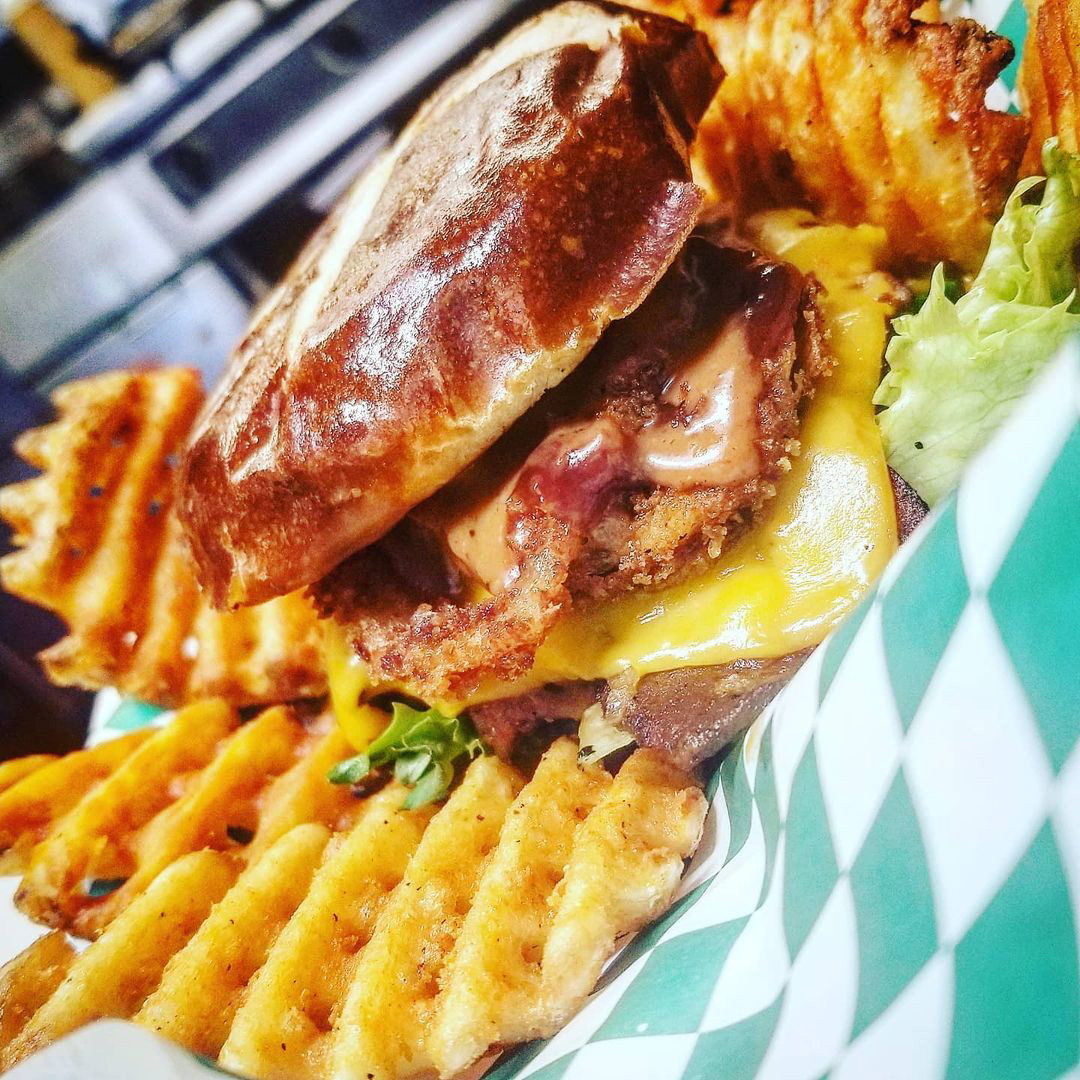 Historic Third Ward
Located inside the Milwaukee Public Market, On The Bus is an all-vegan quick-service eatery that serves plant-based bites out of a '71 Volkswagen bus turned restaurant counter. Guests can enjoy sandwiches like the Stacked Cuban (house-made ham seitan, cheddar, pickles, mustard, and mayo on grilled ciabatta), and the Bacun Ranch Burger (Beyond patty, tempeh bacun, cheddar, tomato, onion, spring mix, and homemade ranch). Sweet treats like smoothies, acai bowls, and oat milk ice cream are also available, including milkshake specials on Wednesdays.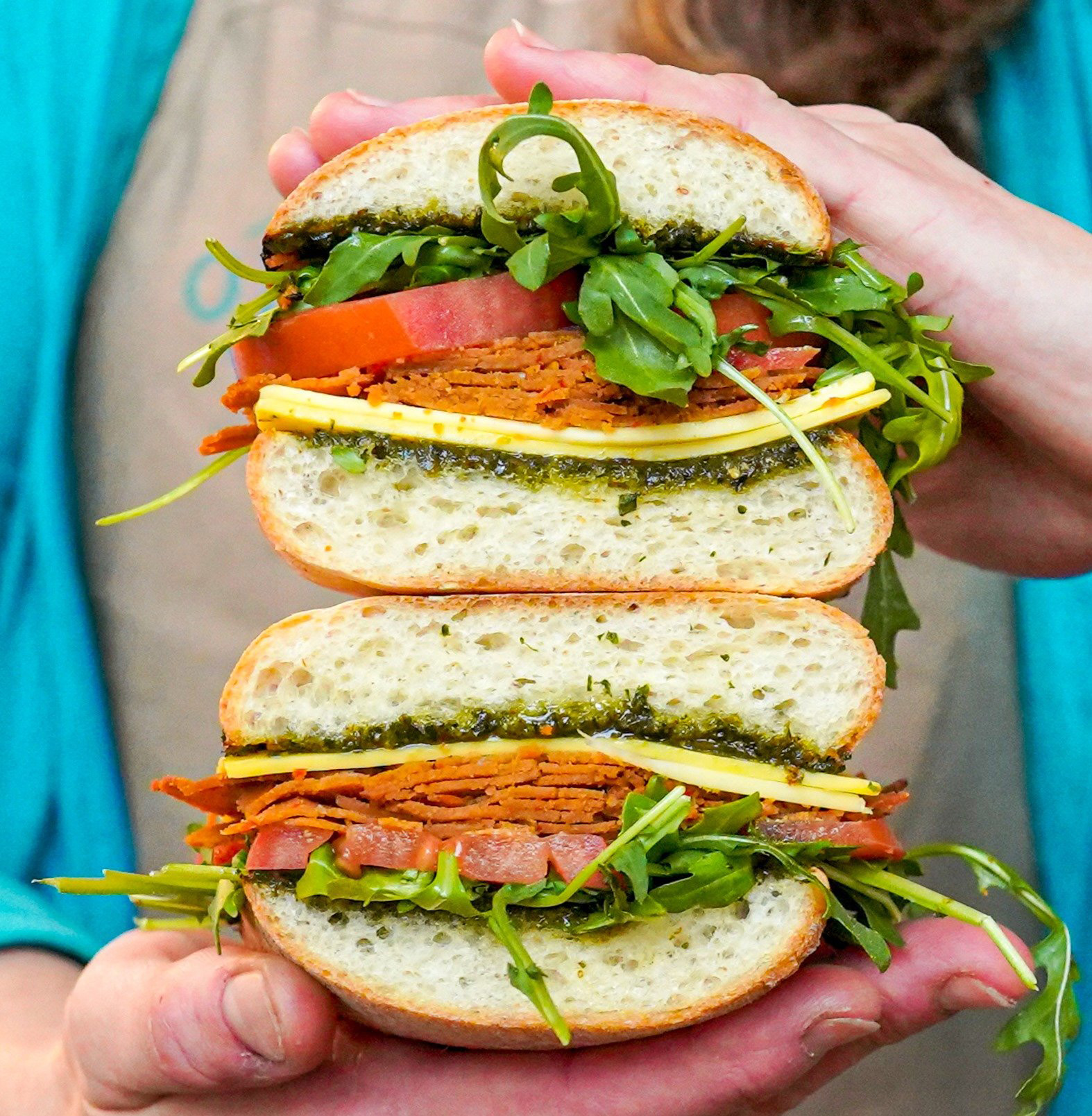 East Side
Strange Town prioritizes giving back to the environment, and they do this by serving natural wines and using organic fruits, vegetables, and grains from small Wisconsin farms in all of their dishes. The menu consists of small plates like hummus with roasted crisp mushrooms, house-pickled veggies, and attari pita or buckwheat socca, as well as a variety of cocktails, coffee drinks, vegan-friendly beers, and natural wines. Guests also have the option to sign up for Strange Town's Natty Wine Club, which features hand-curated, seasonally appropriate natural wine offered in a half case (6 bottles for $150) or a full case (12 bottles for $300).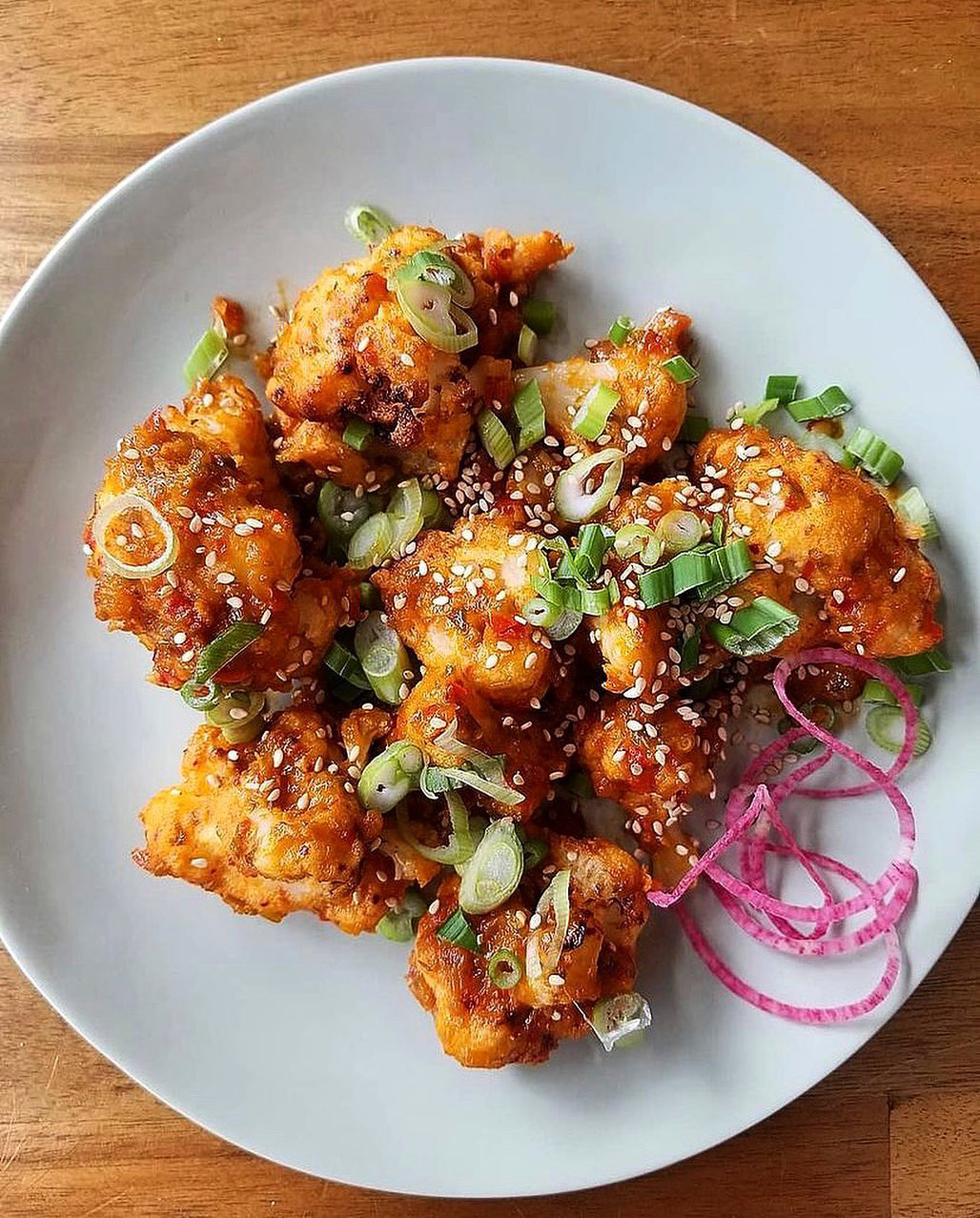 East Side
Blooming Lotus Bakery specializes in allergy-friendly desserts that also happen to be fully vegan. The bakery's kitchen is dedicated to using grain-free, dairy-free, soy-free, peanut-free, egg-free, and cane sugar-free ingredients, making their pastries and desserts suitable for nearly everyone to enjoy. Blooming Lotus offers a wide variety of scones, muffins, cookies, cakes, and more, including cardamom pistachio scones, apple streusel muffins, turtle cake, and cherry pecan chocolate cookies.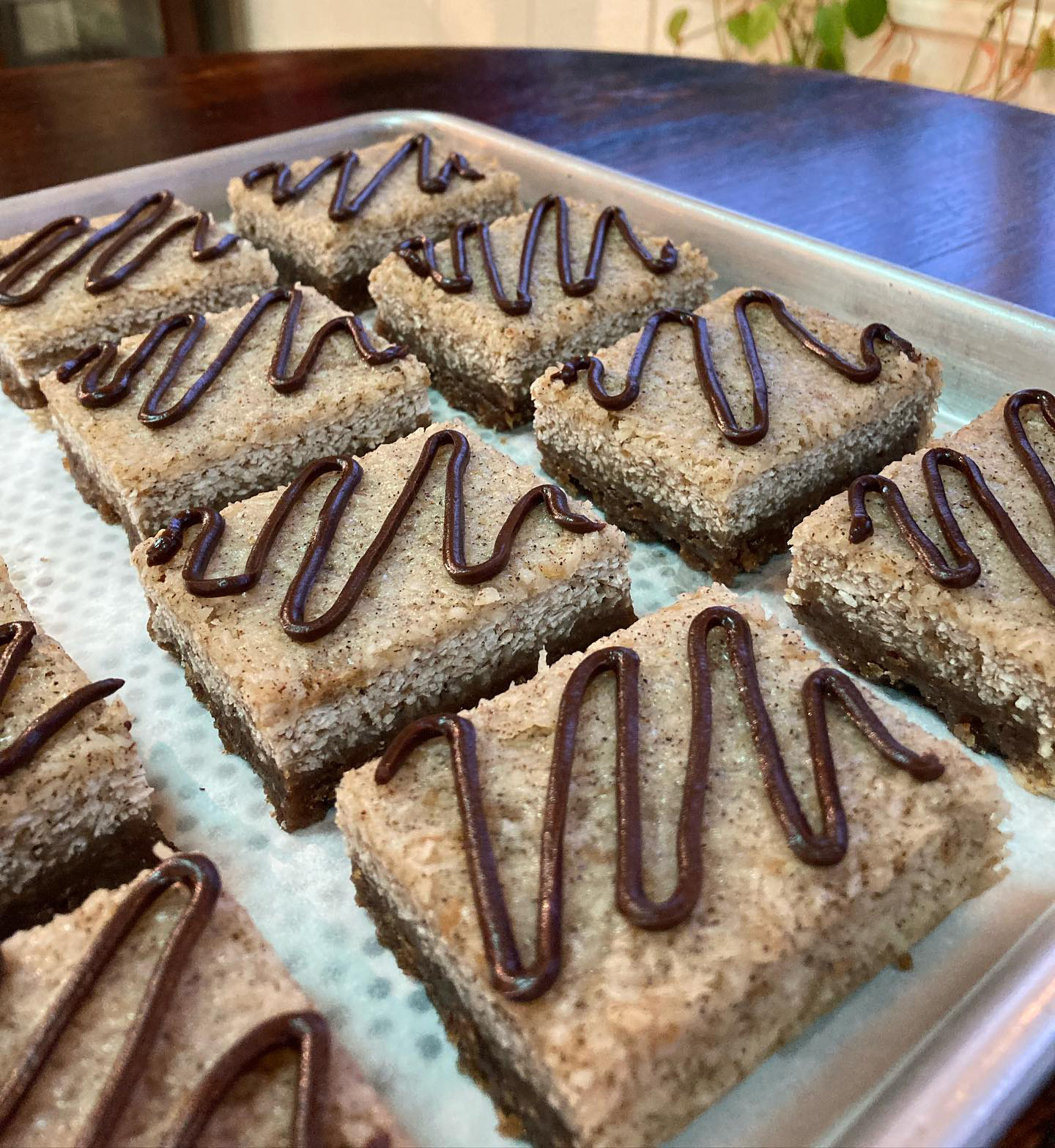 Riverwest
Vegan-Friendly
This Riverwest cafe offers both vegan and vegetarian dishes that are moderately priced and exceptionally delicious. Grab a plate of vegan nachos loaded with crispy El Rey tortilla chips, zesty nacho cheese, seasoned black beans, chickpea chorizo, pico de gallo, cashew lime crema, and avocado, or enjoy a lemon poppy seed and blueberry crepe layered with tangy lemon curd and drizzled with sweet blueberry cream cheese icing for a sweet treat. Accompany your meal with a coffee or espresso drink from Milwaukee's own Stone Creek Coffee, or choose from a selection of bottled and tap wines and locally brewed beers.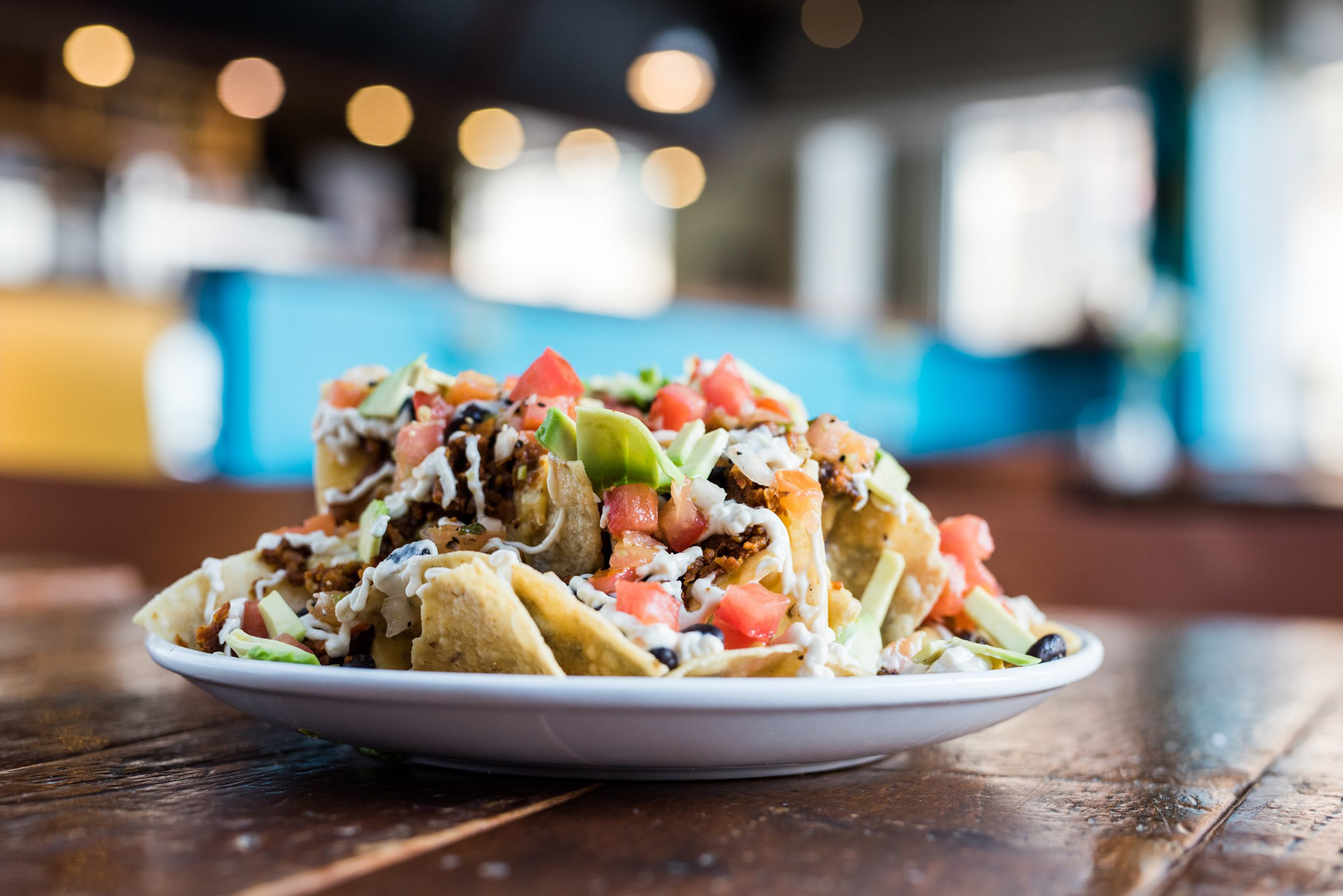 Brookfield
Vegan-Friendly
Cafe Manna is one of the first 100% vegetarian restaurants in Southeastern Wisconsin and has been serving Milwaukee's Brookfield suburb since 2008. The cafe offers tasty starters such as "crab" cakes and guacamole potato skins, as well as hearty winter soups like vegan chili as well as unique sandwich creations such as raw Thai rolls. For those who prefer chocolaty bites and warm herbal teas, we recommend pairing the chocolate chip cookie torte with a cup of turmeric chai.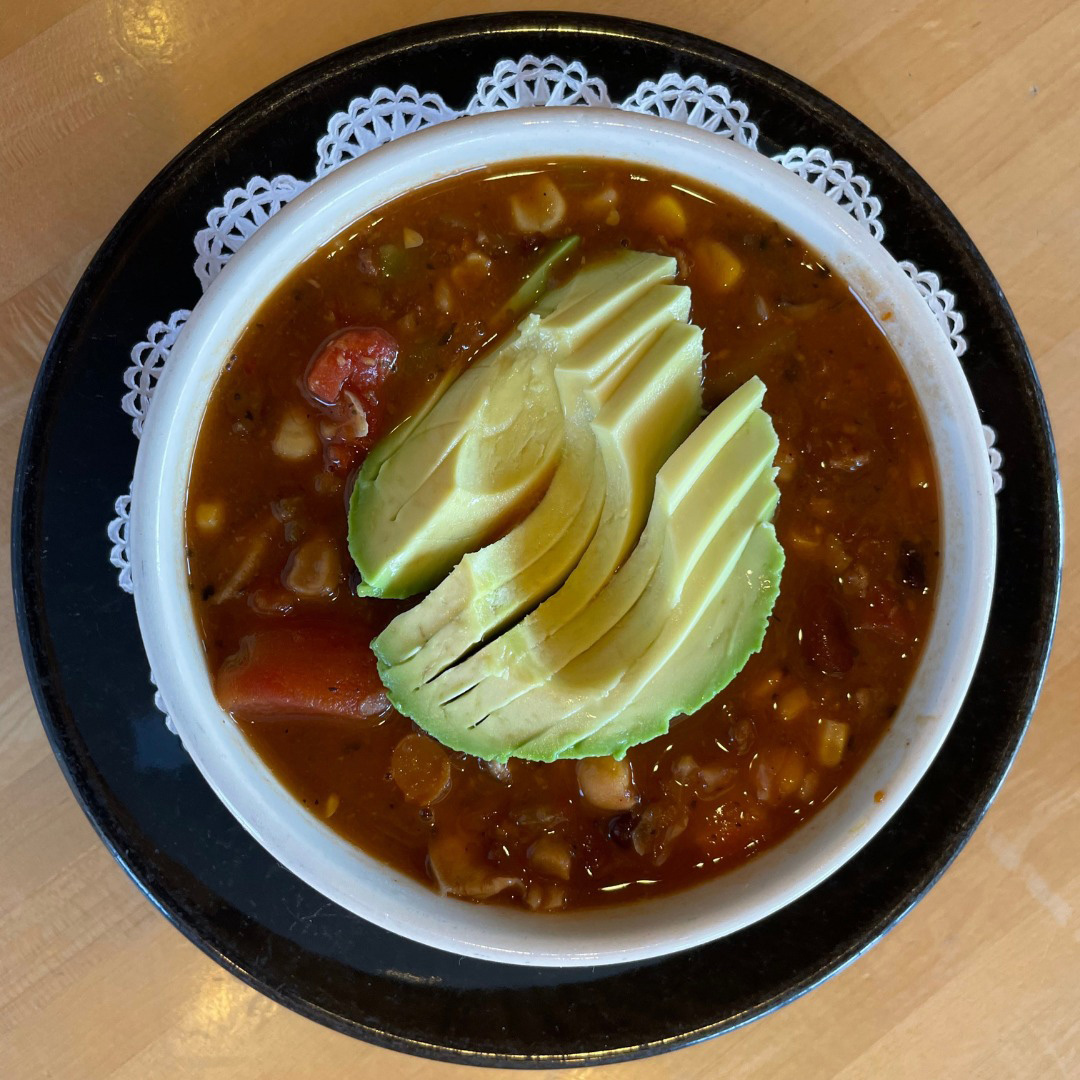 Multiple Locations
Vegan-Friendly
A neighborhood institution, Ian's Pizza is the go-to spot for college students, late-night bar-goers, and vegan foodies alike. The pizzeria offers an extensive vegan menu, featuring innovative slices like the Vegan Macadilla Killa (crème sauce, mozzarella, spicy chick'n, and macaroni layered with house-made dough and cheddar), Vegan Macho Nacho (chipotle crème sauce, vegan mozzarella, chorizo, cheddar, tortilla strips, pico de gallo, and salsa verde), and the Vegan Gyro (garlic oil, mozzarella, vegan gyro meat, house-made vegan tzatziki sauce, diced tomato, and onion). Ian's also offers puppy chow—for humans, not puppies—in a cinnamon churro flavor, which is both vegan and gluten-free.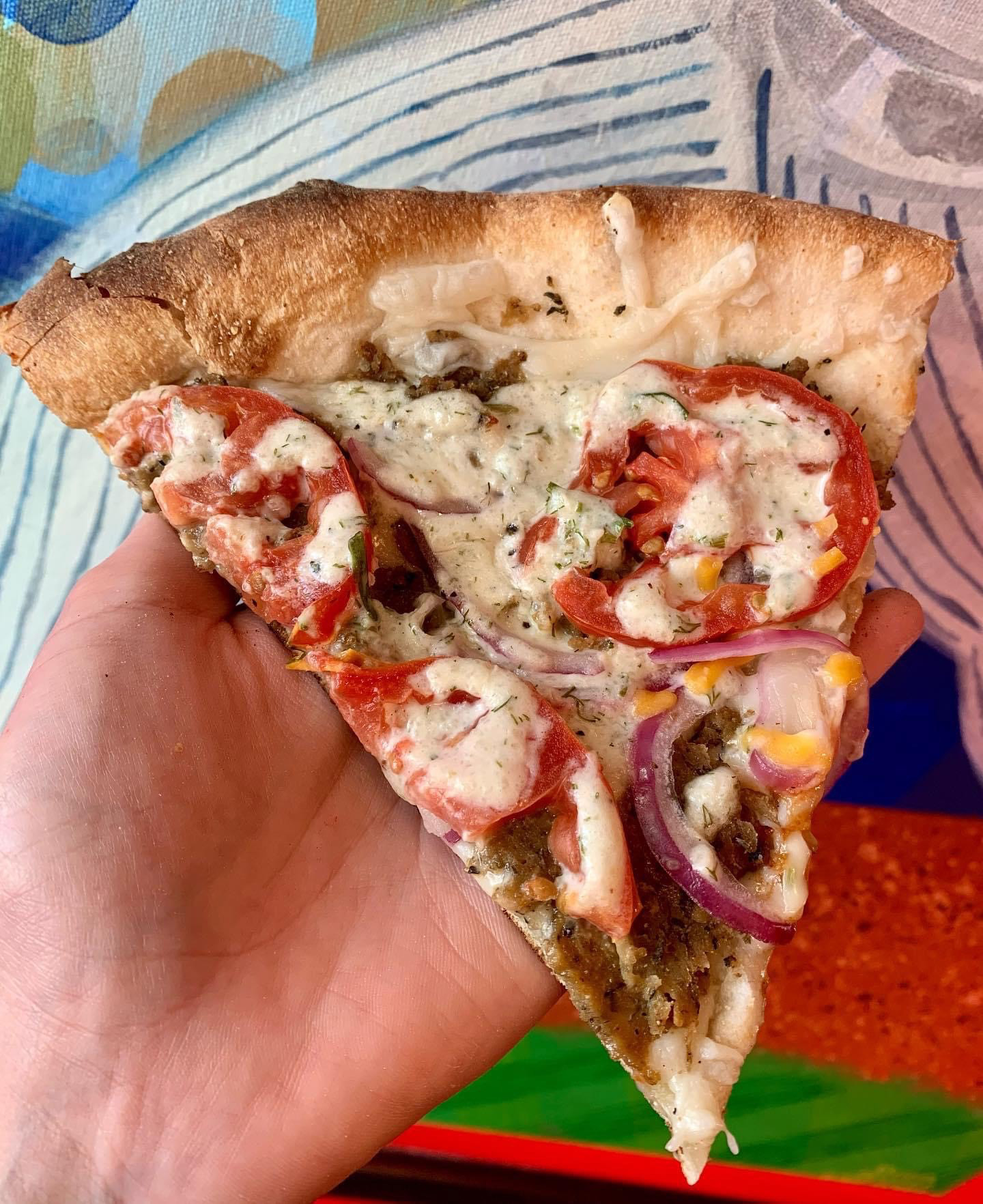 Bay View
Vegan-Friendly
Located in the heart of Downtown Bay View, The Vanguard pays homage to Milwaukee's classic corner bar with its laid back, casual atmosphere, locally crafted beers, and house-made sausage—some of which happens to be vegan. Traditionalists should opt for a sausage from the classics menu, which includes vegan chorizo, vegan Italian sausage, and vegan brats. For those with a more adventurous palate, we suggest trying one of the styled sausages, such as the Thai Breaker—a vegan pork sausage blended with lemongrass, ginger, and cilantro herbs and topped with peanut sauce, carrot, lettuce, and crunchy bits. Pair with a Good City Pilsner.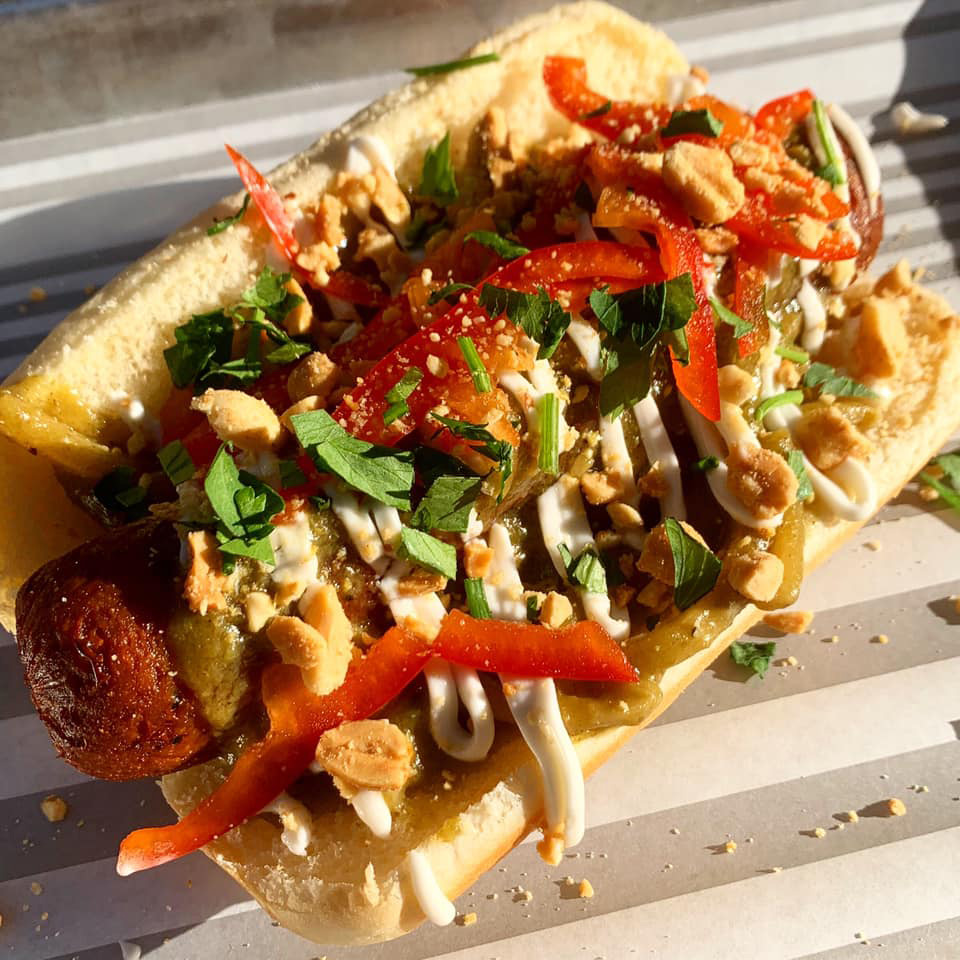 Bay View
Vegan-Friendly
A Southern-inspired spot in Milwaukee's Bay View neighborhood, Palomino is a one-of-a-kind gem for vegans who normally have to opt for fries at neighborhood bars. The bar uses locally sourced ingredients in all of its dishes, which include vegan options like BBQ wings served with vegan ranch, Buffalo cauliflower, fried pickles, hot fried chick'n sandwiches, Beyond Meat burgers, salads with fresh veggies and tofu, and spicy street corn. Patrons can also warm up from the cold with a hot whiskey cocktail or stay refreshed with a crisp local brew.
Bay View
Vegan-Friendly
If you prefer your pizza slice to be the size of your face, Classic Slice is the spot for you! This pizzeria features a vegan menu complete with classic pizza options, such as the Vegan MKE (vegan sausage, mushrooms, onion, and house-made soy cheese) and the Vegan Pesto Pie (vegan pesto base, pine nuts, and house-made soy cheese), as well as uniquely crafted pizzas like the Anne Curry (curry base, tomato, broccoli, spinach, mushrooms, and curried tofu). In addition to pizza, vegan calzones are also available and can be filled with house-made soy or Daiya cheese, vegan sausage, curried tofu, and fresh veggies.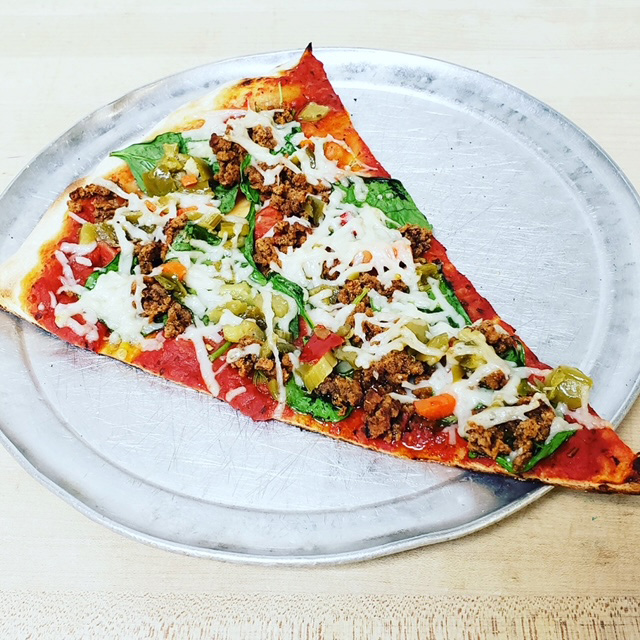 Multiple Locations
Vegan-Friendly
Inspired by the fresh Latin cuisine served in the San Francisco Bay Area, Cafe Corazón offers a vegan menu complete with Mexican classics. Plant-based options include a taco plate, taco salad, burritos, and enchiladas. Each comes with a side of rice and black beans and can be filled with your choice of vegan protein, such as soy chorizo, herbed tofu, mixed vegetables, or mushrooms. Pair your meal with a traditional margarita on the rocks or a refreshing paloma.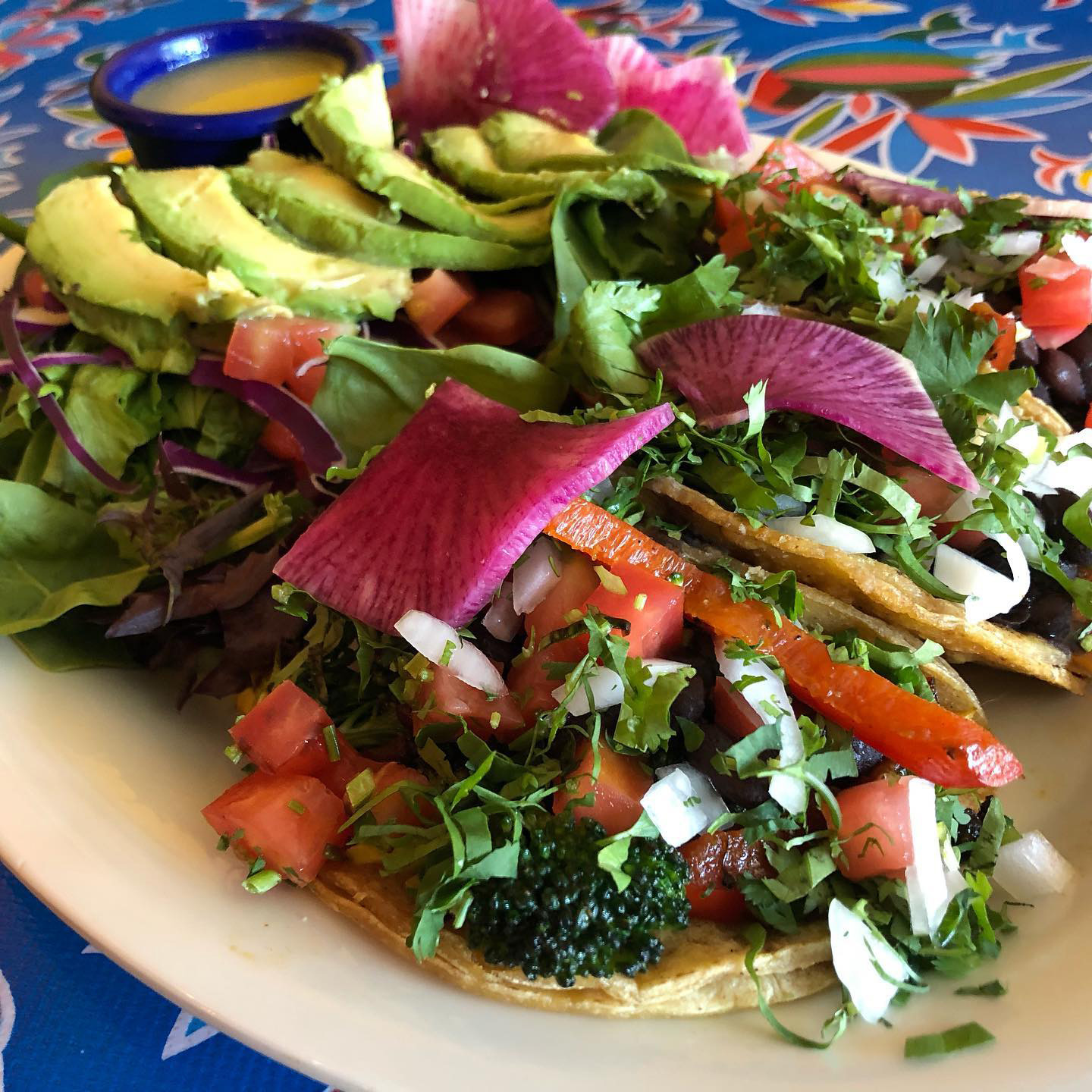 Historic Third Ward
Vegan-Friendly
Wondering where to get vegan sushi in Milwaukee? Head over the Historic Third Ward neighborhood, where Screaming Tuna offers a wide variety of vegan-friendly rolls. Spice things up with the Mean Green roll (sautéed shiitake mushrooms, shishito pepper, jalapeño, avocado, garlic, and ohba) or go for a savory-sweet roll like the Mango (cucumber, avocado, asparagus, and mango salsa). Note that the menu labels the rolls as vegetarian, but they can be made vegan upon request.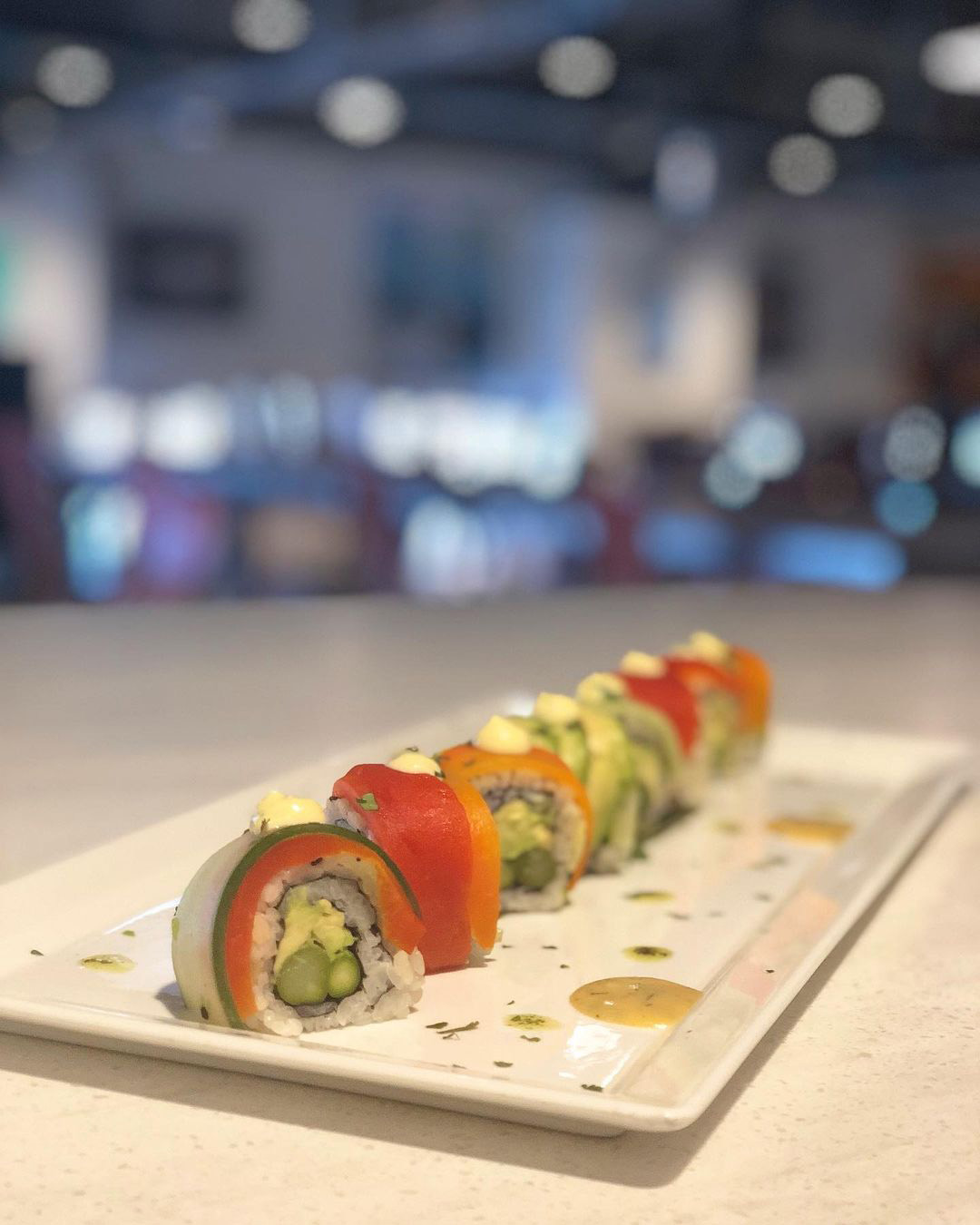 West Allis
Vegan-Friendly
Tandoor is a cozy neighborhood spot that specializes in Indian curries, many of which are vegan or can be made vegan upon request. Start with a plate of vegetable samosas, along with a fresh mango juice. For the entree, dig into one of the veggie options, such as the Chana Masala made with garbanzo beans in a blend of tomatoes, onions, green peppers, and spices. The Baingan Bharta curry is an excellent choice and features eggplant sautéed with onions, garlic, ginger, and spices. Be sure to request that the curries be made with coconut milk, since some are made with cream.
Feature photo courtesy of Beerline Cafe