Vegans don't always eat salads, but when we do they are gorgeous bowls of crisp greens, crunchy toppings, plant-based proteins, and a heck of a good dressing. Level up your lettuce with these 10 vegan store-bought salad dressings.
RELATED: 7 Store-Bought Vegan Frozen Fruit Pops to Try This Summer
---
Want even more vegan food, news, and lifestyle content? Subscribe to VegOut LA Magazine or VegOut NYC Magazine!
Primal Kitchen
We vote Vegan Ranch all the way. This tangy, delicious dressing is made with avocado oil and is great atop salads and for veggie-dipping alike. We've also got our eye on their Lemon Turmeric Vinaigrette & Marinade along with all the delicious vegan mayo varieties.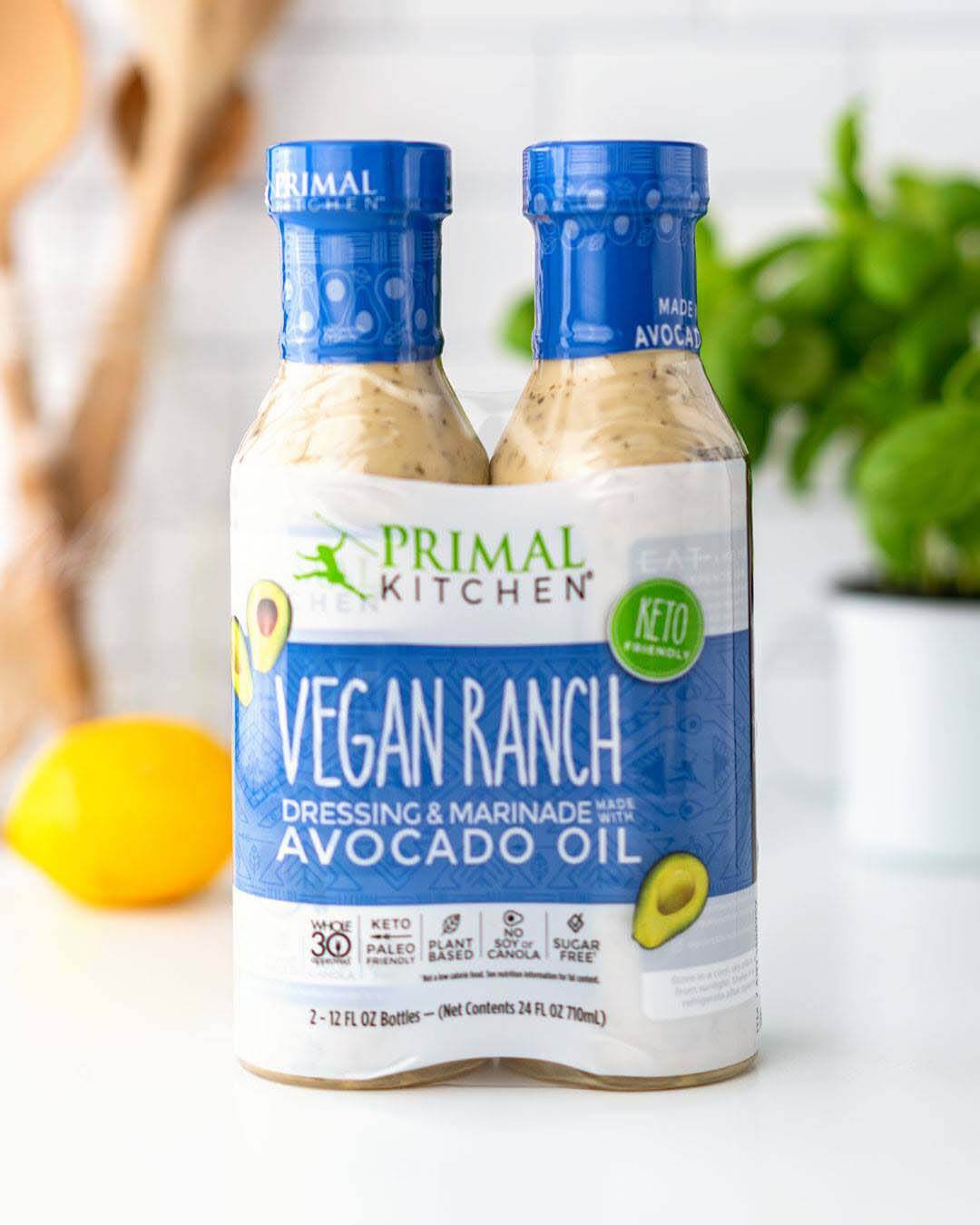 Organicgirl
Fresh Lemon Agave drizzled atop crisp arugula, pine nuts, and roasted, chilled asparagus? Yes, please! Or opt for the Herb Goddess dressing made with a blend of fragrant basil, parsley and green onion—hello herbed goodness! What is salad dressing without the salad? Organicgirl also offers clamshells of greens at your friendly grocery store.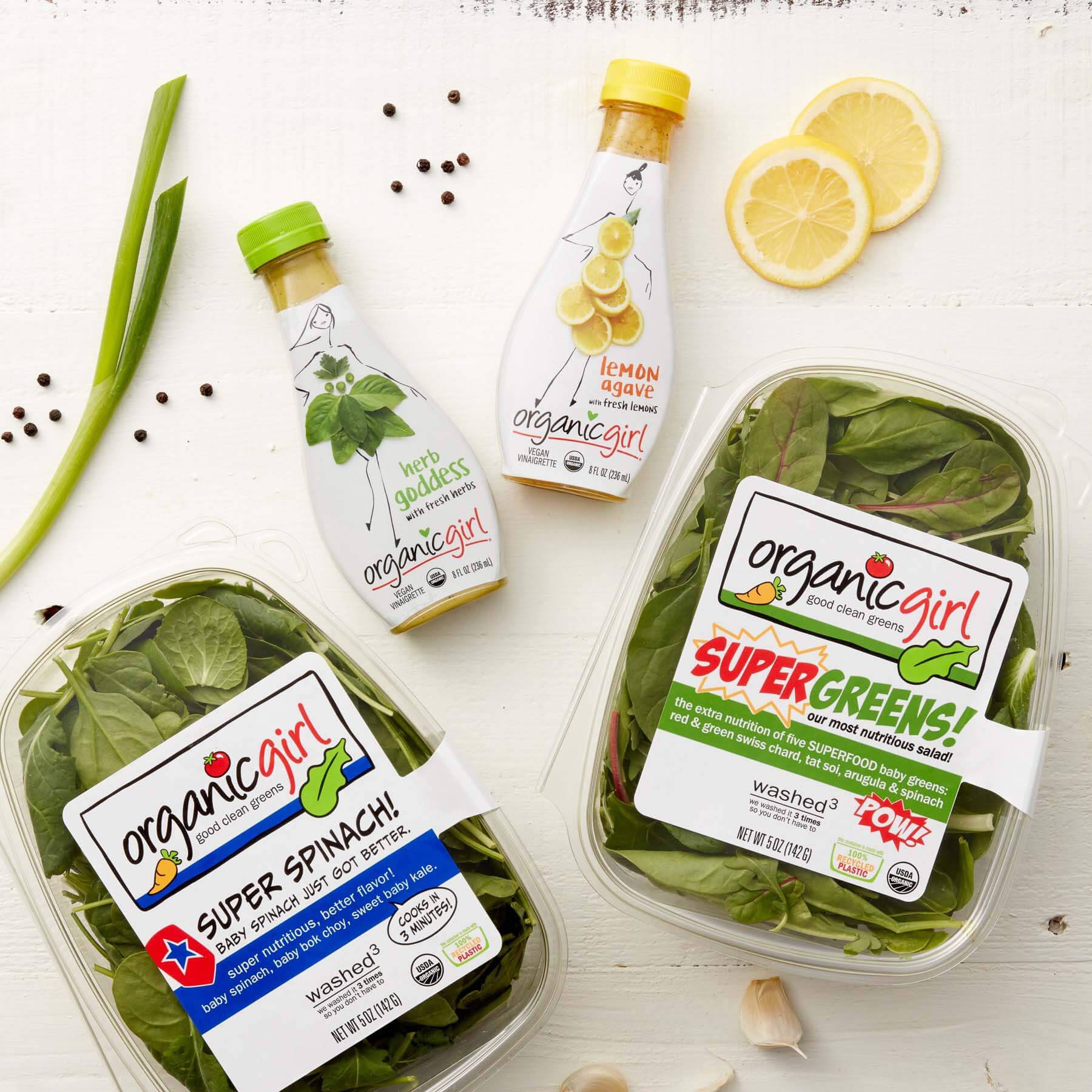 Trader Joe's
Our vegan standby does it again. Trader Joe's has the hookup on tasty vegan salad dressings. From Green Goddess located near the produce to Tuscan Italian found in shelf-stable form, you're going to need a cart for your next visit. They also just launched a brand new Vegan Caesar Dressing. "Alexa, add all the vegan salad dressings to my Trader Joe's shopping list."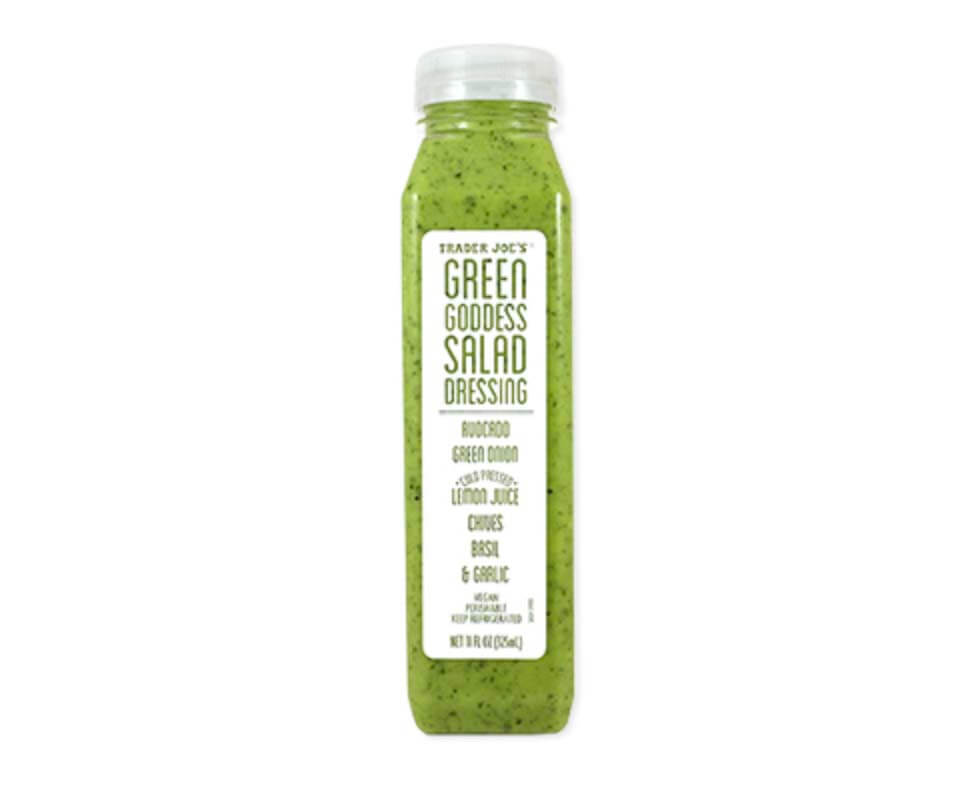 Newman's Own
Philanthropic brand, Newman's Own, crafts a wide variety of wholesome salad dressings among other products. While not all dressings are vegan, a little label reading will inspire you to try the Balsamic Vinaigrette or Olive Oil & Vinegar options. And with 100% of profits heading to various charities, shopping Newman's products is a win-win.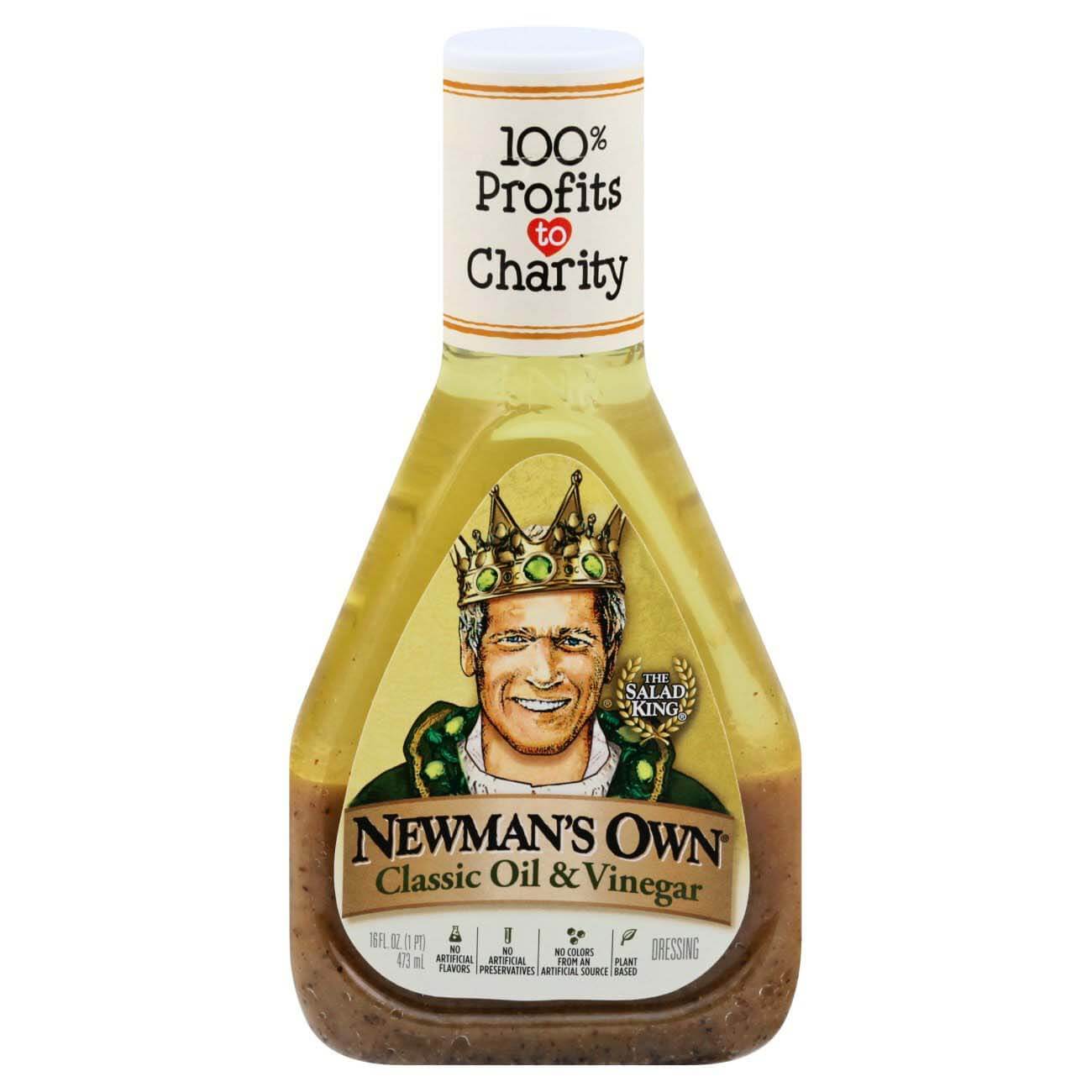 Annie's Homegrown
From creamy mac 'n' cheese to tasty condiments, Annie's brand makes our vegan lives even better with their yummy plant-based products. While not all dressings are vegan, the Green Goddess Dressing and Shiitake & Sesame Vinaigrette are serious must-haves.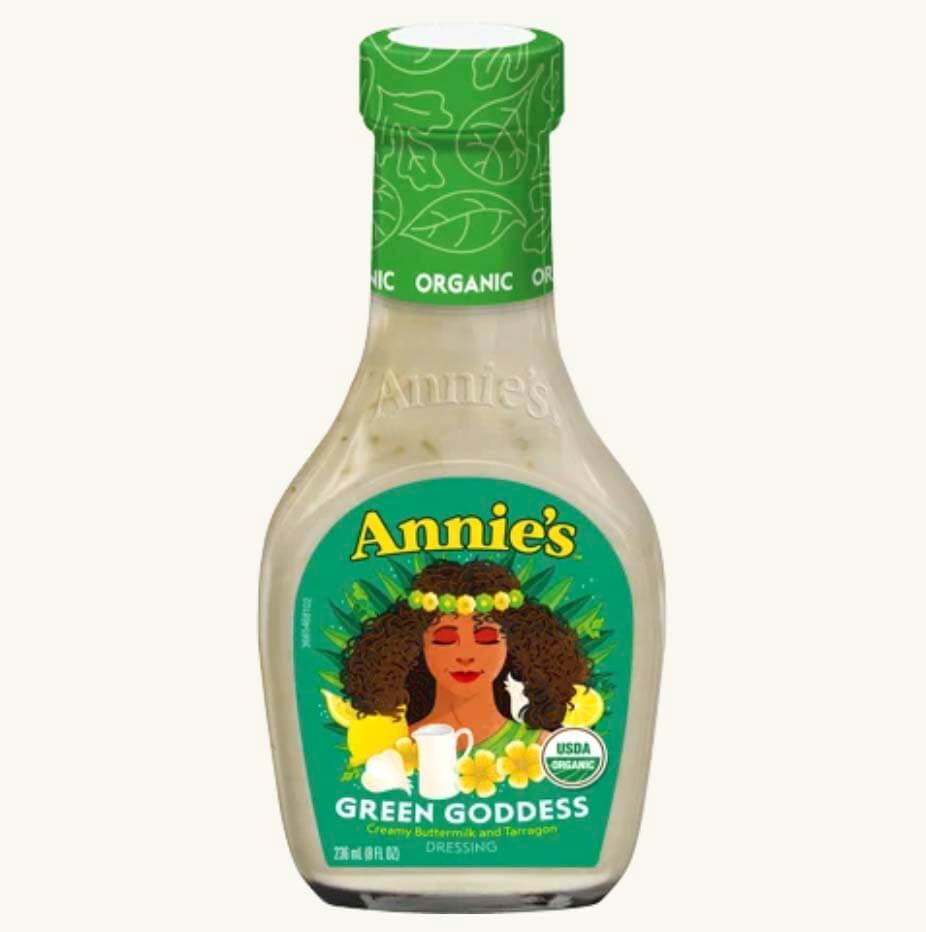 Skinnygirl
When looking for a lower-calorie dressing option, you don't need to skimp on flavor. Skinnygirl offers several vegan vinaigrettes that range from 5-10 calories per serving. Nothing screams summer quite like a salad of mixed greens, fresh berries, toasted pecans, and Skinnygirl Raspberry Vinaigrette enjoyed poolside.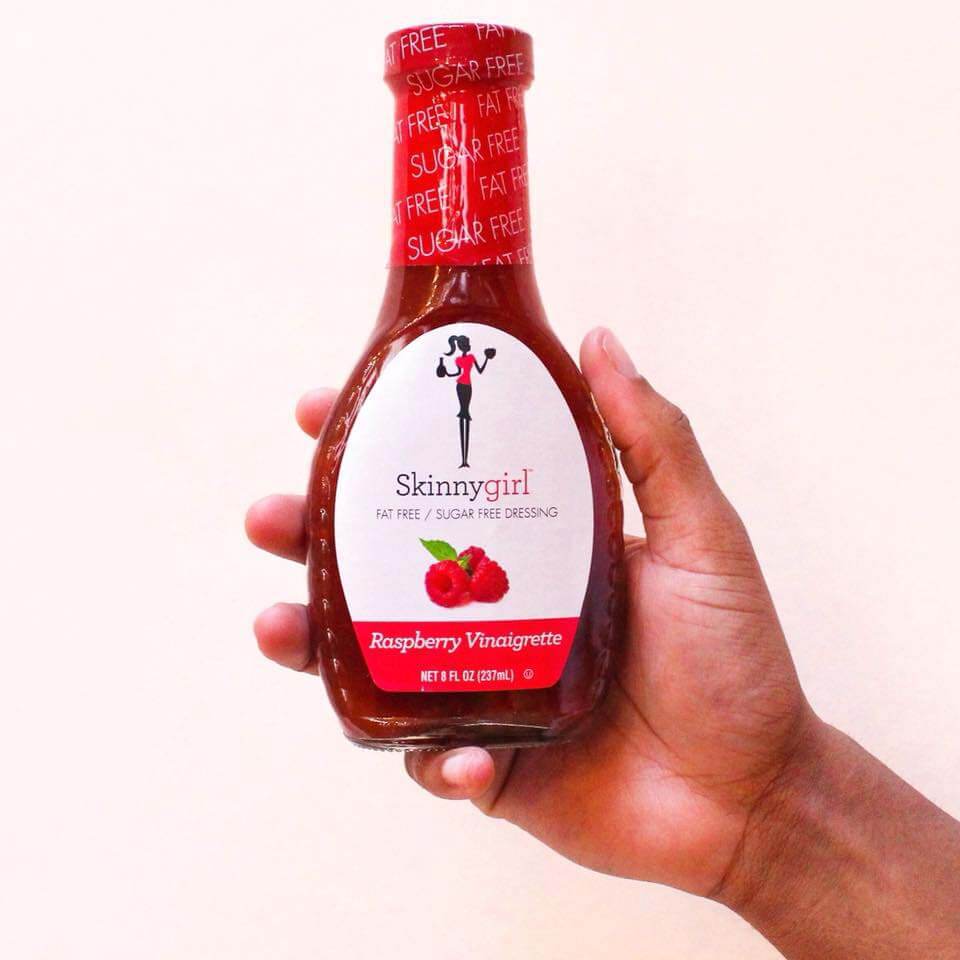 Organicville
Organicville—doesn't that sound like the foodie utopia you've always dreamed of? We can't exactly tell you to pack up your belongings and move in, but we can point you toward their selection of vegan salad dressings. We love the French, Herbs De Provence, and Non-Dairy Ranch to name a few, but we're working our way through them all.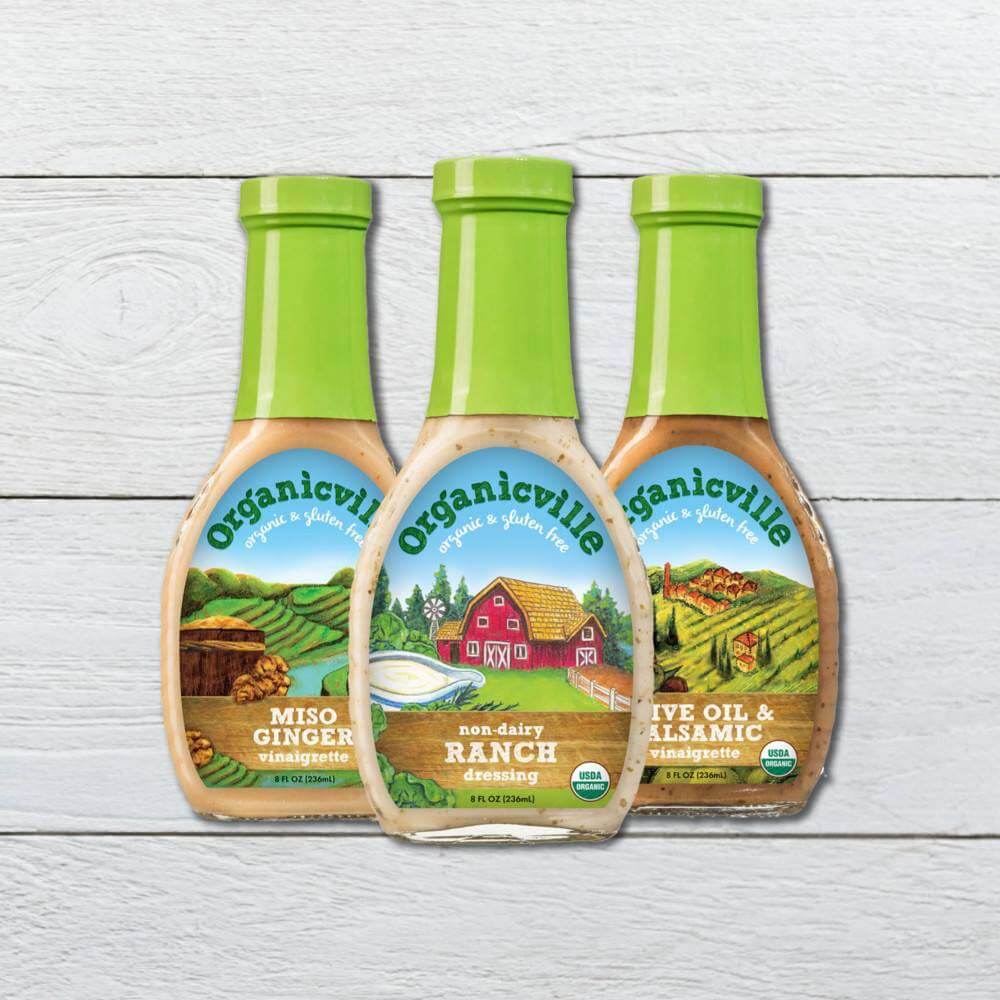 Follow Your Heart
Salad condiments from the makers of Vegenaise? You know they gotta be good. Dressing varieties include Southwestern Ranch, Thousand Island, and Miso Ginger. Looking to add yet another layer of yumminess to your salad? Check out their newest product: feta crumbles.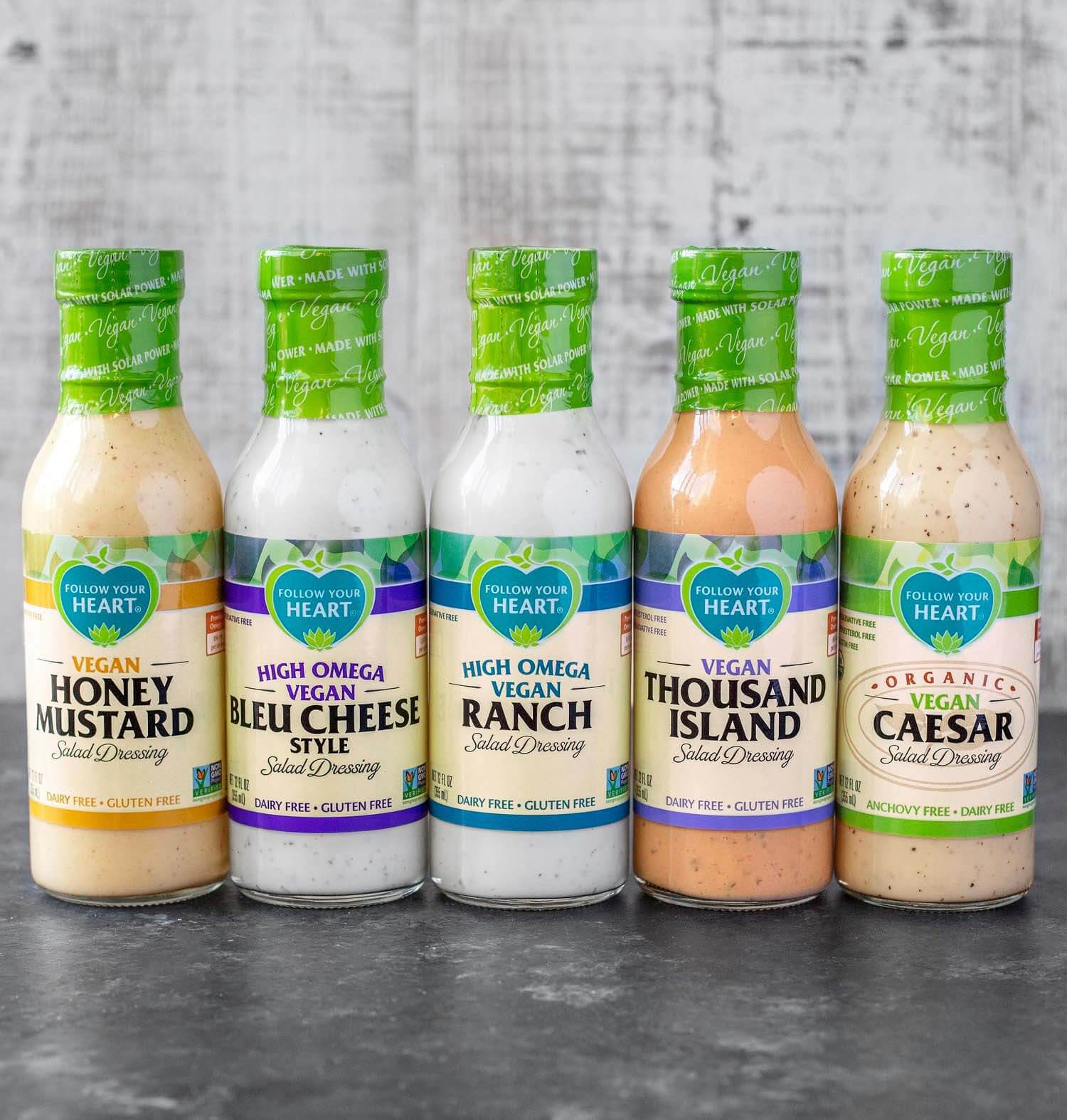 Daiya
You likely know Daiya for their vegan cheese products, but have you tried their salad dressings? We'll just add this to the list of reasons as to why we love this plant-based brand. From Creamy Italian to Blue Cheese, Daiya is the glow-up ingredient your salad has been looking for.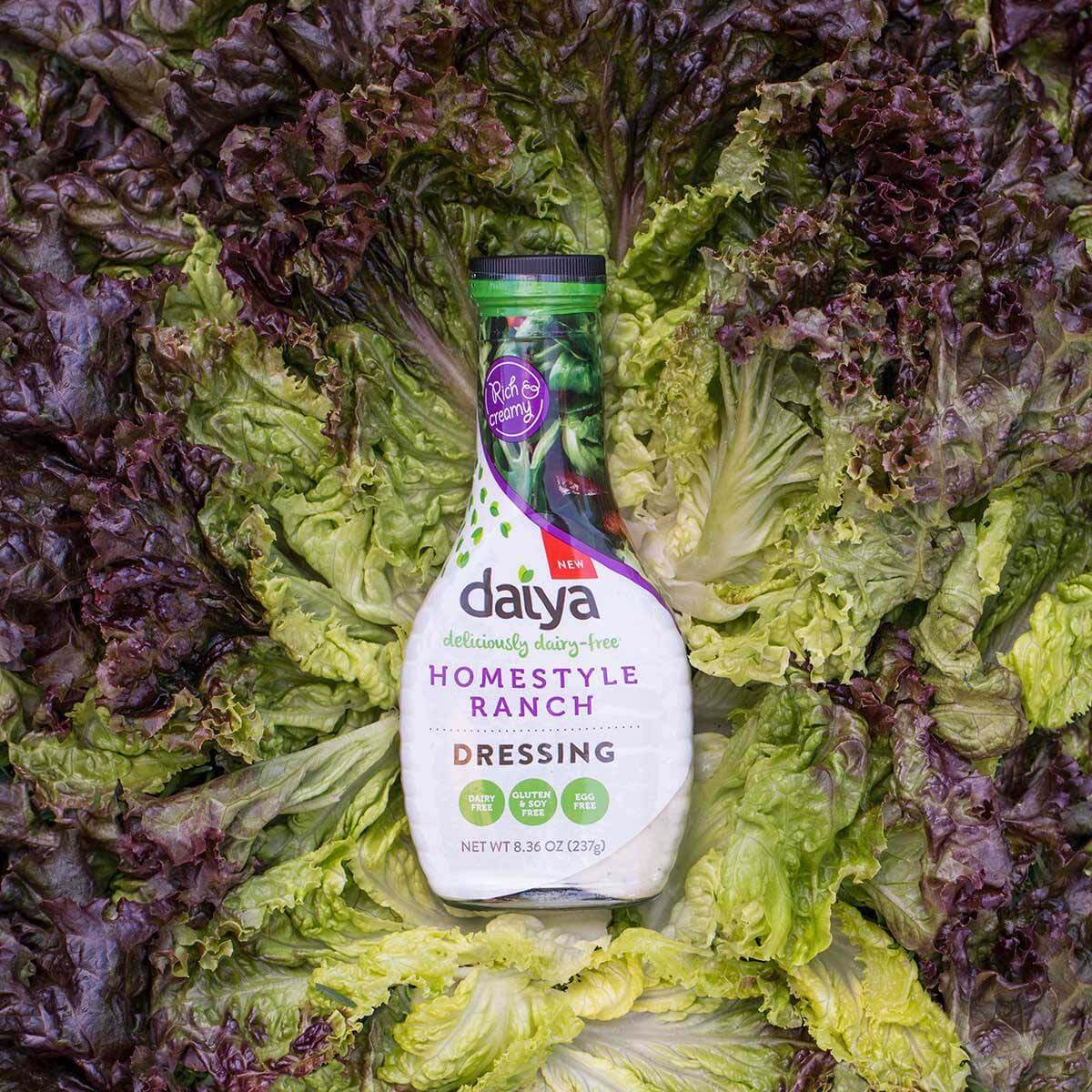 BRIANNAS
Specializing in Fine Salad Dressings, BRIANNAS offers a handful of vegan varieties. Cruelty-free offerings include Poppyseed, Blush Wine, and Real French Vinaigrette. Spoiler alert, the French is not fluorescent red, but it's the real deal.