Transitioning to a vegan diet and struggling to replace cheese? Or maybe you're a vegan pro interested in exploring the vegan cheese universe. Either way, we've got your vegan cheese cravings covered! Sure, there are several DIY cheese recipes derived from nuts or veggies, but sometimes it's nice to have a bag of shreds or a block of slices on hand ready to level up your yummy vegan fare. Here are some of our favorite vegan cheese varieties and a few tips on how to enjoy them.
Chao Creamery
In addition to sausages and frozen macaroni 'n' cheese, the Field Roast and Chao Creamery brands also offer cravable and meltable cheese slices. Slice flavors include Creamery Original, Tomato Cayenne, and Garden Herb to meet all of your sliced cheese needs. We love ours in fancy grilled cheese sandwiches.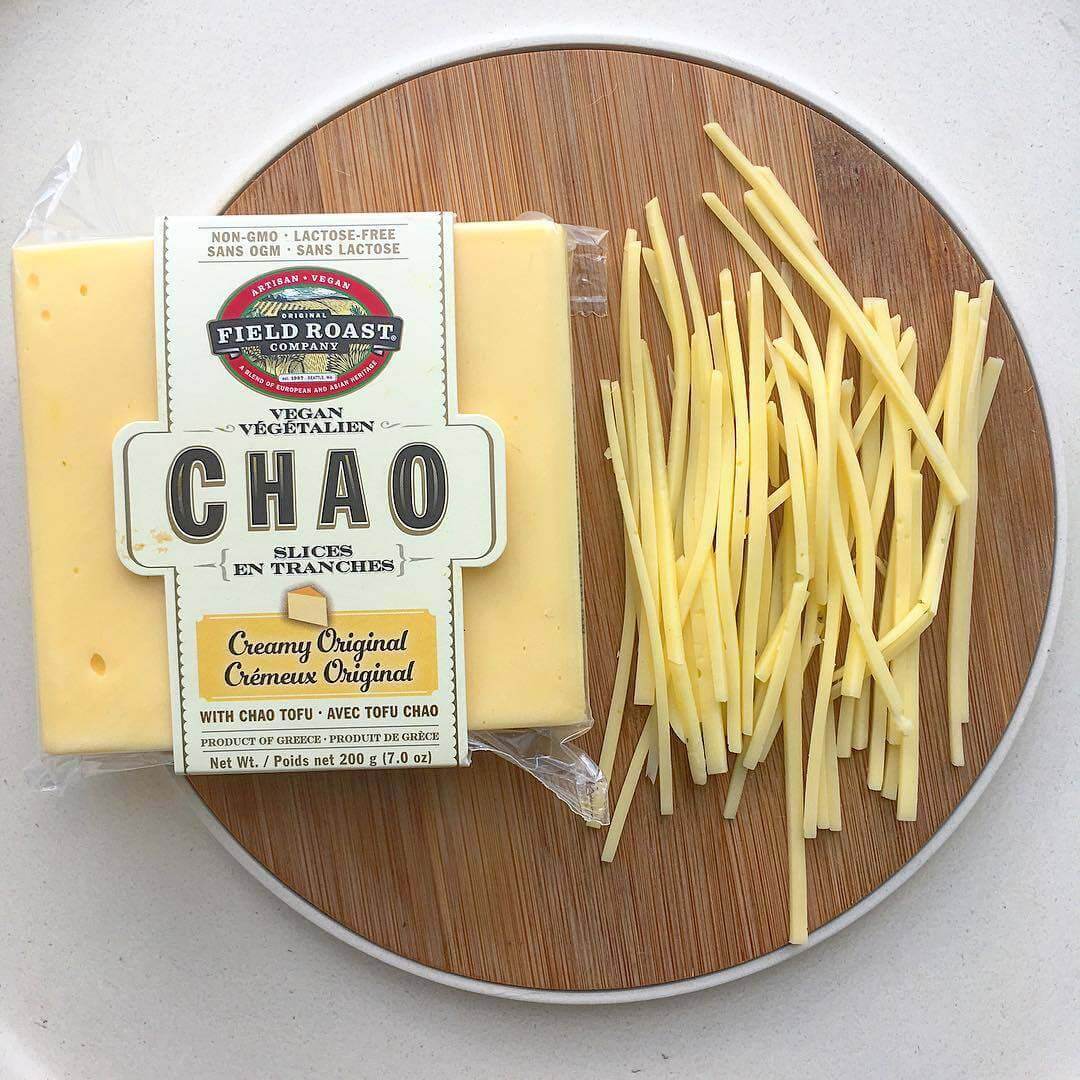 Follow Your Heart
What started as a soup and sandwich counter transformed into an all-star vegan food company offering award-winning vegan products like Vegenaise and a variety of cheeses. From slices like Garden Herb to Pizzaria Blend Shreds to shakable Grated Parmesan, Follow Your Heart is the cornucopia of vegan cheese products.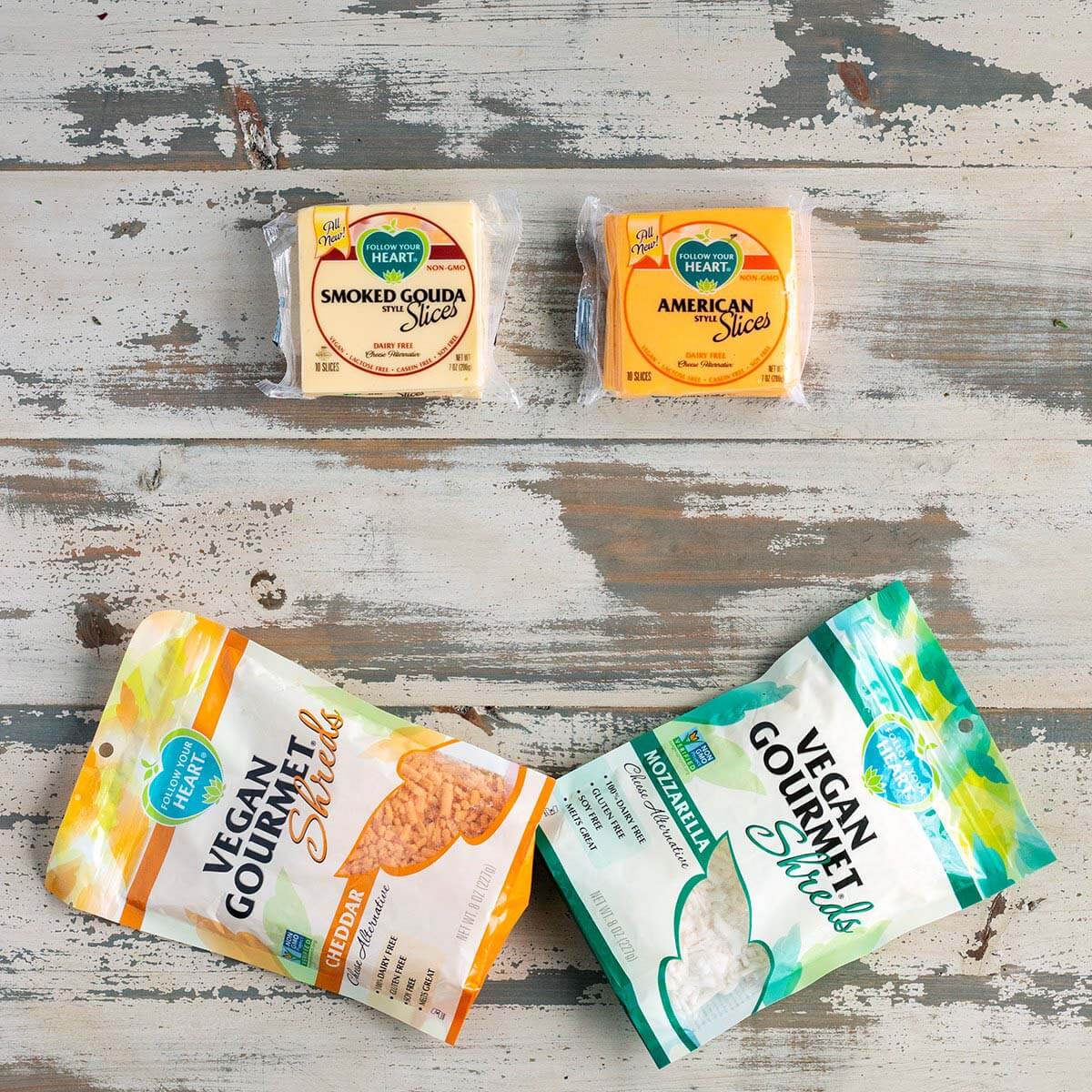 Parmela Creamery
Parmela artisan nut cheeses have been life-changing! We love their shreds melted on flatbreads and sprinkled on tacos, but the brand is great for other applications too. You can find slices, blocks, and a variety of spreads to enjoy from Parmela Creamery.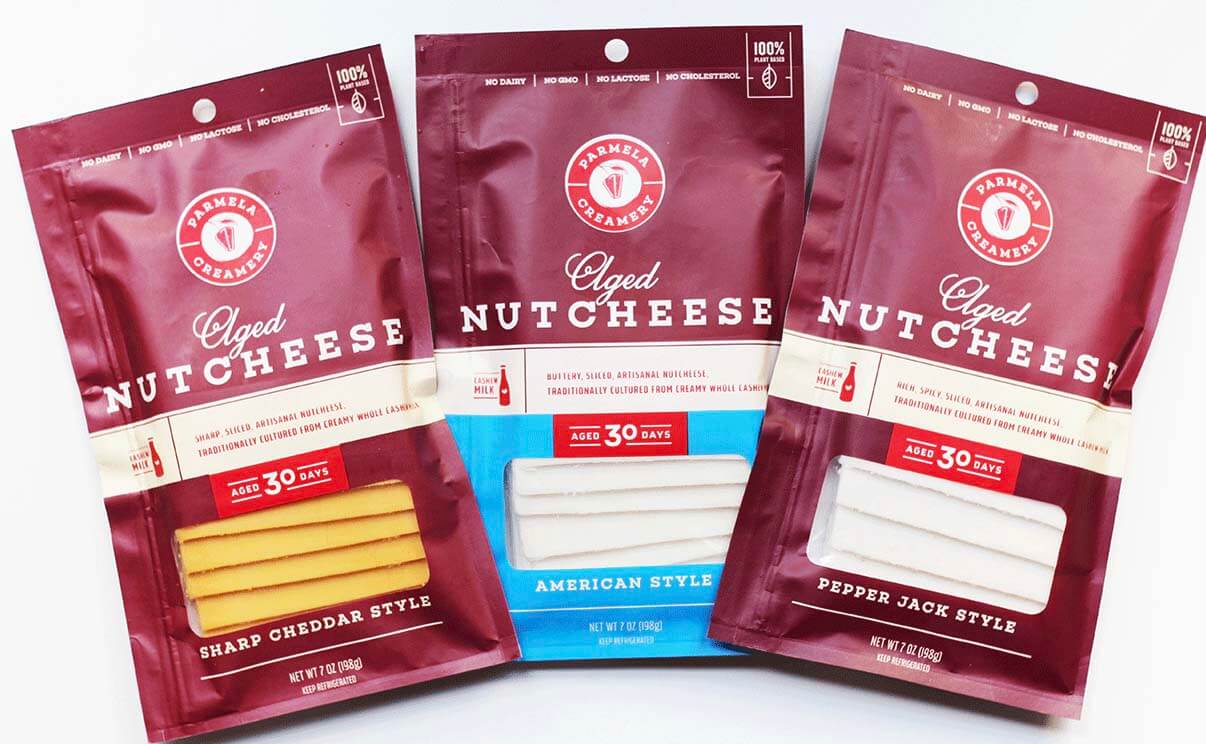 Daiya
This OG vegan brand allows you to crave without compromise. Daiya offers several cheeses in the shape of blocks, slices, sticks, squeezable sauces, and shreds including their new Cutting Board Blends. We've always got a bag of cheddar and mozz on hand for when the mood strikes. Spoiler: the mood always strikes.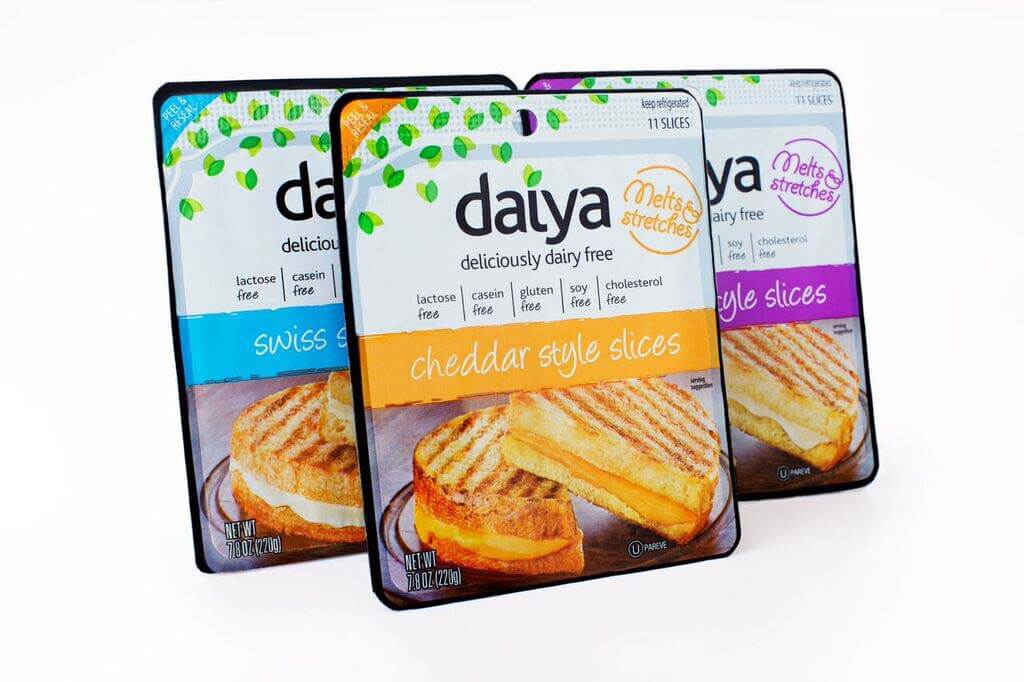 Miyoko's Creamery
Miyoko's runs the vegan cheese game with their cheese wheels and fresh mozzarella. We love the mozz on pizza or thickly sliced in caprese salads. The brand doesn't stop at cheese! They also offer cultured butter and creamy spreads.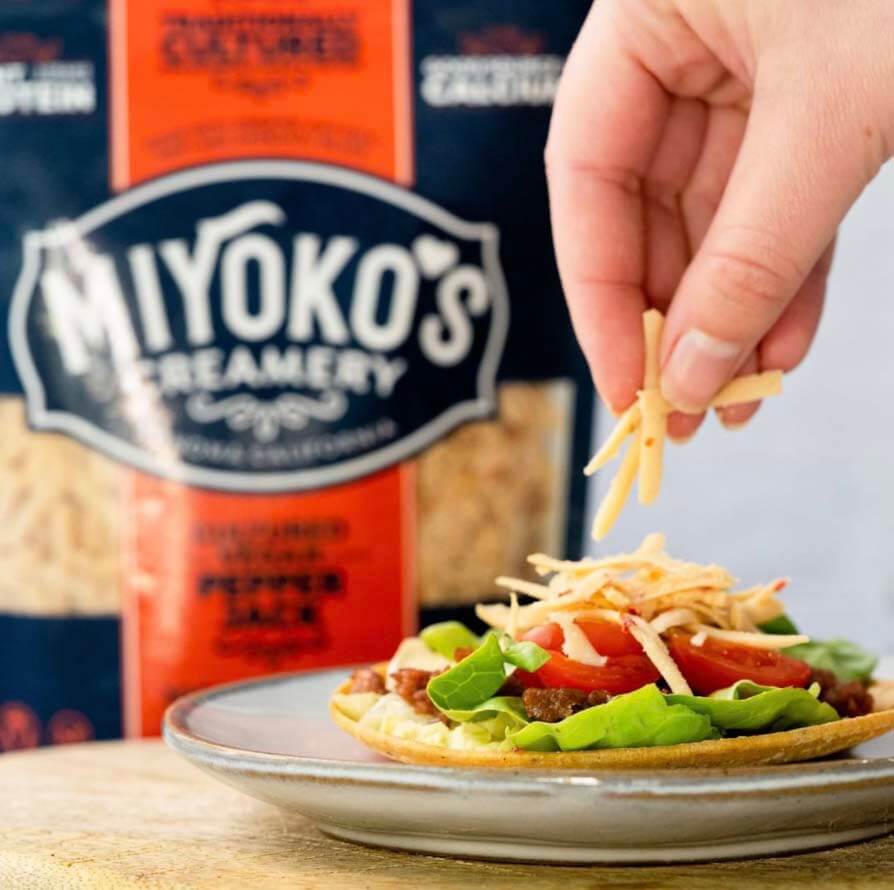 Go Veggie
While not all Go Veggie products are vegan, the brand offers several that are. Shaker parmesan and Mexican Blend shredded cheese are a few of our cruelty-free favs! Try their shreds in our Street-Style Barbacoa Burrito Recipe.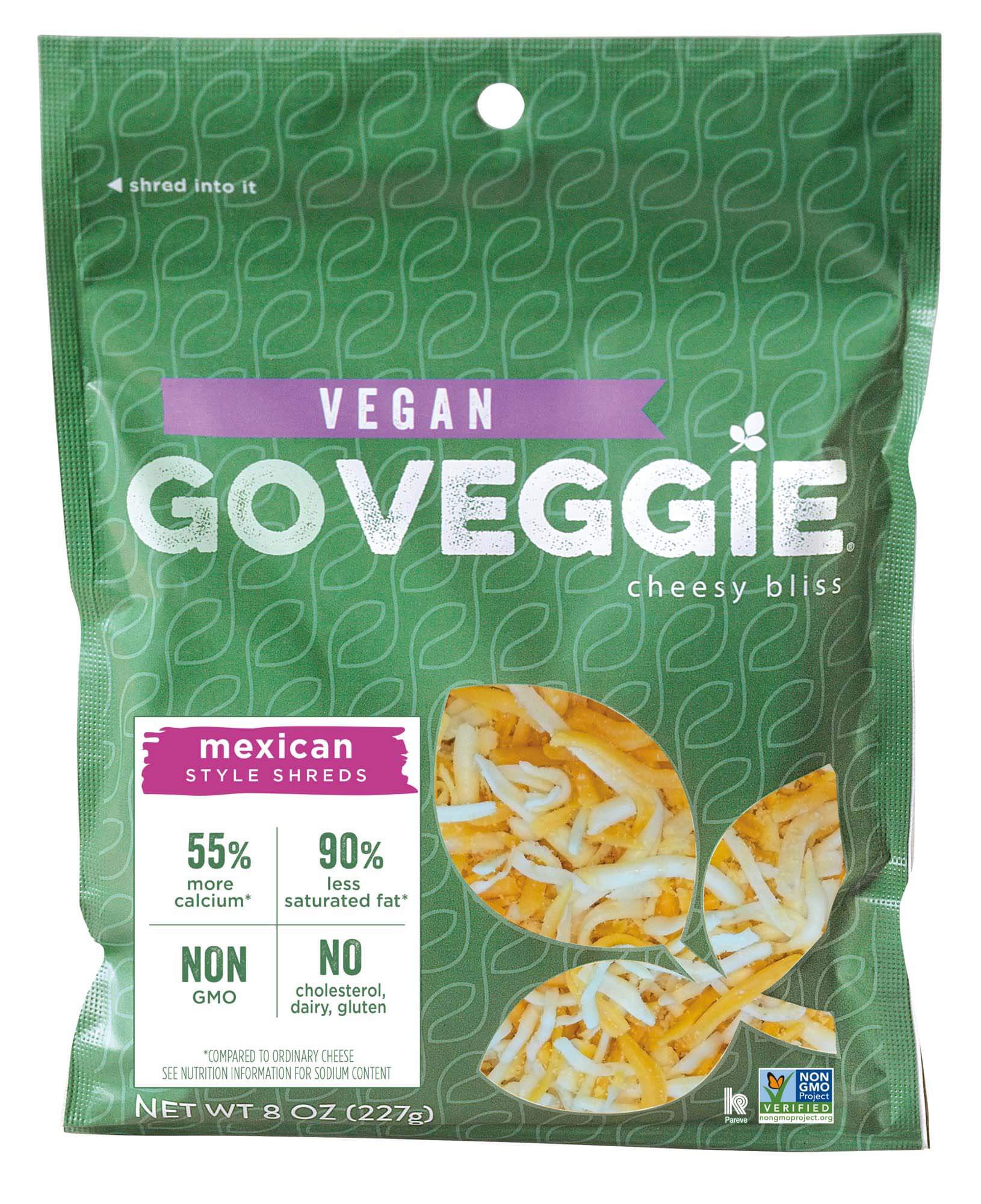 Violife
In addition to shredded colby and sliced provolone, Violife has crafted a vegan feta that is out of this world. Greek salads here we come! The brand also offers cream cheeses and smoked cheese blocks that are a must-try.
So Delicious
From mozzarella to cheddar jack, So Delicious has the vegan cheese shreds your recipes deserve. We've been known to use So Delicious cheese to make killer nachos. The plant-based brand offers a wide variety of additional veg products to love like non-dairy milks and flavorful yogurts.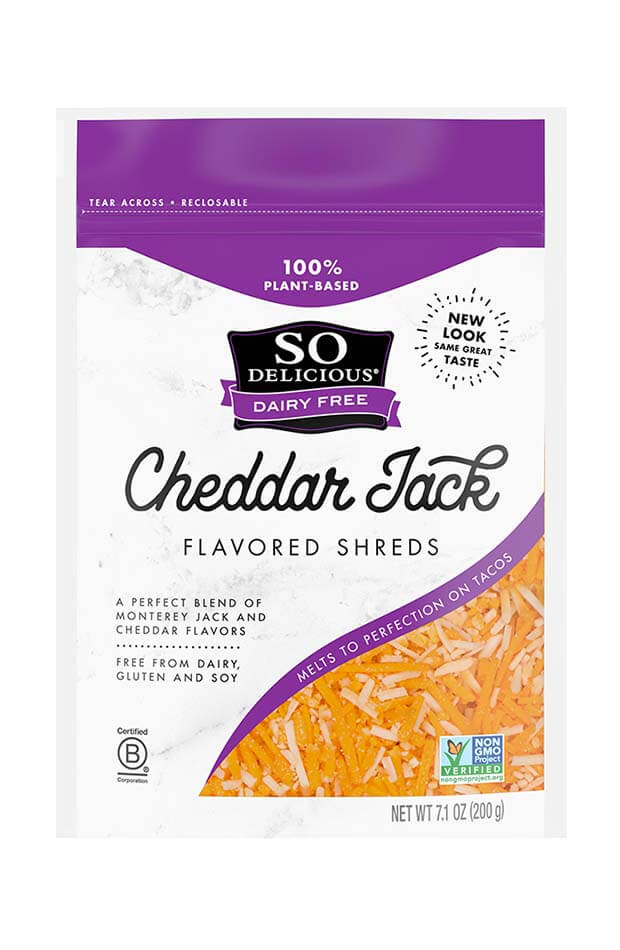 Moocho
This vegan Wisconsin-style cheese is seriously cravable. The Tofurky line offers shreds crafted from fava beans, coconut oil, and fermented cultures along with cream cheese spreads and mini cheesecakes. Check out our story on Tofurky's new stand-alone brand.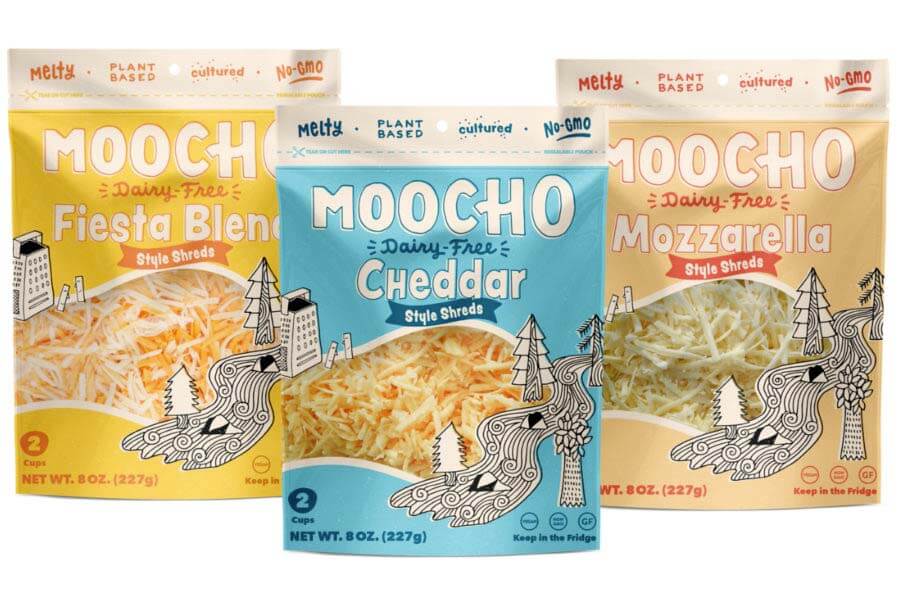 While pizzas, pastas, and tacos are always the answer, try your hand at crafting a virtual wine and cheese night using some of the products listed here!
RELATED: 7 Best Vegan Butter Brands to Buy
---
Want even more vegan food, news, and lifestyle content? Subscribe to VegOut LA Magazine or VegOut NYC Magazine!