Kids and snacks go hand-in-hand … literally. How about some fun, plant-based options to add into the fruit and veggie snack rotation? Squash the little midday hungries with products ranging from crunchy corn bites and soft-baked cookies to veggie straws and rice crispy treats. Check out our list of 10 kid-approved nibbles to level-up snacktime.
Kids love these delicious, crunchy corn snacks! Made with simple ingredients and bold flavors, they are parent-approved as well. LOVE CORN is an excellent alternative to potato chips or crackers. Move over, Goldfish! Want in? Snag a resealable pack to share or grab a variety of individual servings for lunchbox surprises, after sports, and on-the-go snack sessions.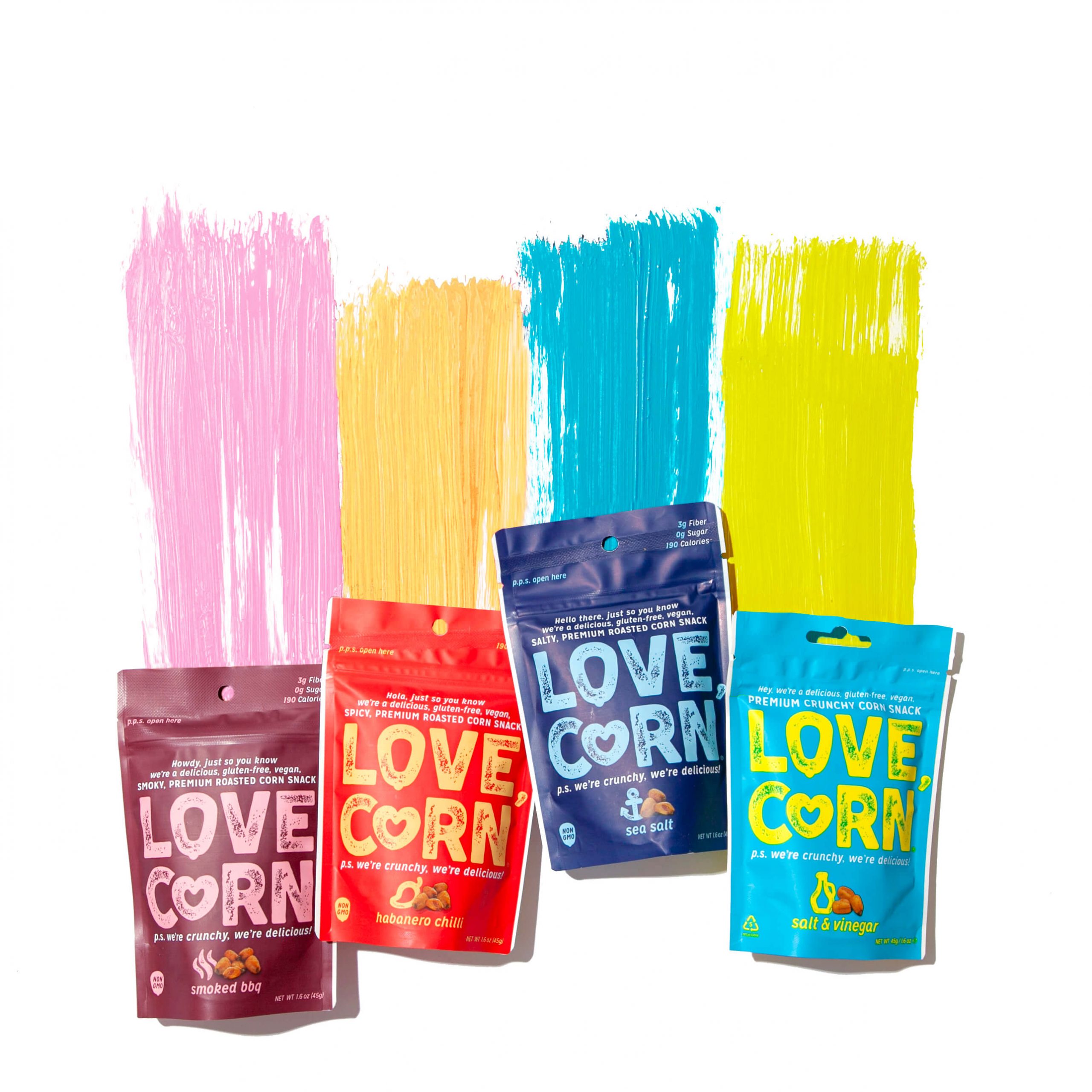 When they say soft-baked, they mean it. These super soft vegan snickerdoodles supply a sprinkling of cinnamon and a touch of sweetness. Not only are these treats perfect for plant-based kiddos, they're free from the top allergens, making them a school cafeteria staple.
Made with a coconut cream base, these strawberry yogurt tubes are lunchbox approved! Bonus: They are fortified with calcium, vitamin D, and B12—important nutrients that children need. Freeze them for an extra cool treat.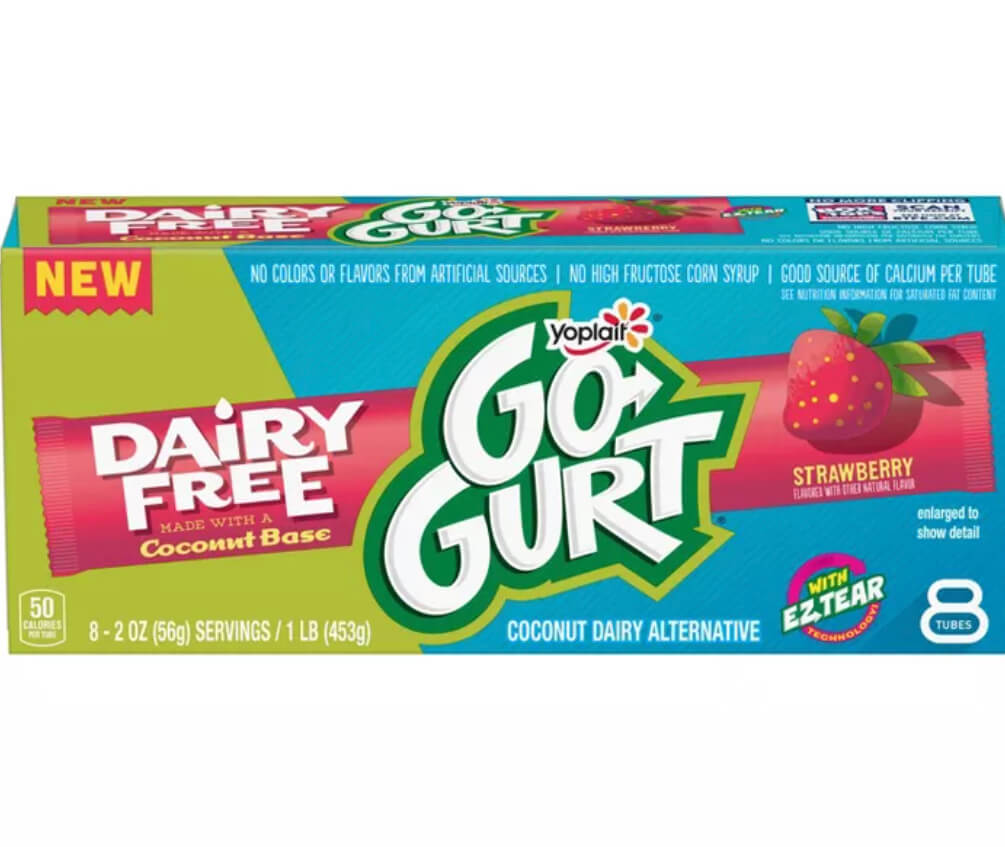 Veggie straws might just be a kid's best friend, and who can blame them, they are so fun to eat! The crunchy sticks are made from potatoes and colored with food-based powders like spinach, turmeric, and beetroot.
Annie's has the hookup on the gelatin-free, vegan fruit snacks. From organic bunnies made with cane sugar and fruit juice to fruit tape perfect for swirling and snacking, the kid life just got a little bit sweeter.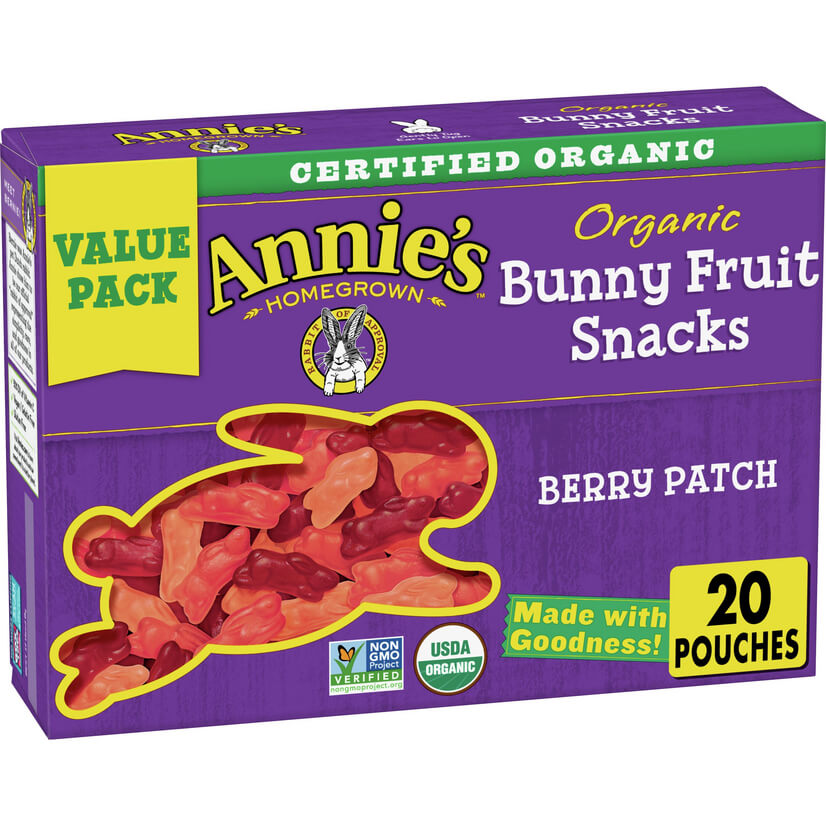 Made with wholesome ingredients like dates, peanut butter, and gluten-free oats, these snack bites are a good-for-you freezer treat. Kids will love the sweetness and parents will appreciate the no-added-sugar ingredients.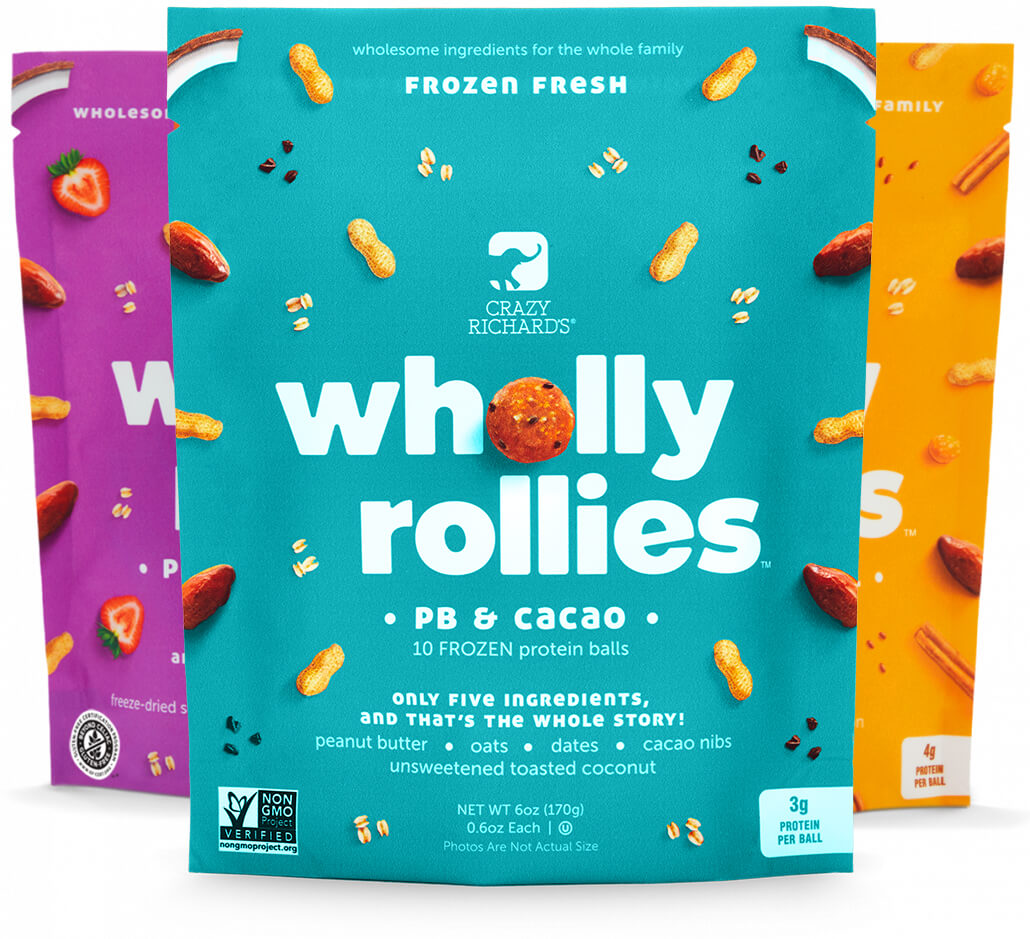 These grab-and-go bars are made from sunflower seed butter, a plant-based protein blend, and maple syrup—no high-fructose corn syrup here! Find these soft, kid-approved bars in Chocolate Chip Cookie Dough and Peanut Butter Cup flavors to name a few.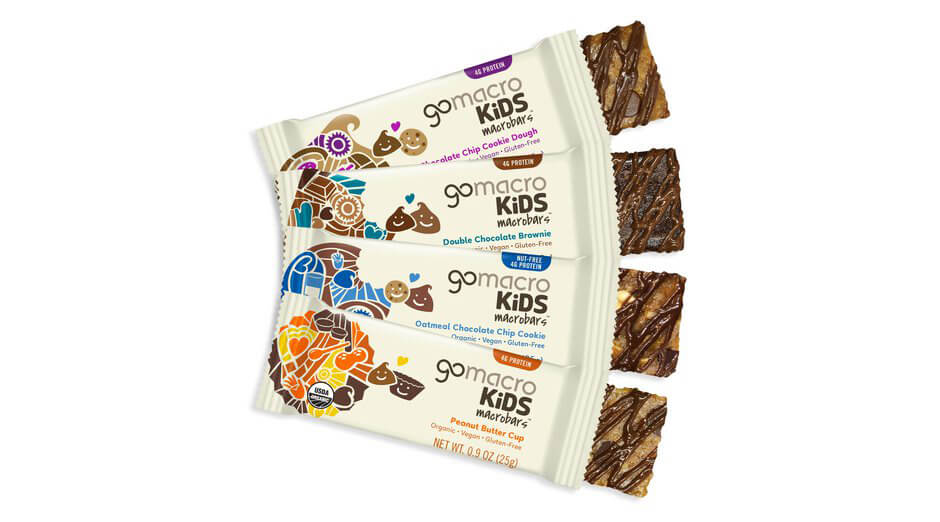 Snag a box of these cheesy crackers for your kiddo, but be sure to take a few bites yourself. These Cheeze-It doppelgangers are a cheesy blast from the past. Keep a box on hand for movie nights and road trips alike.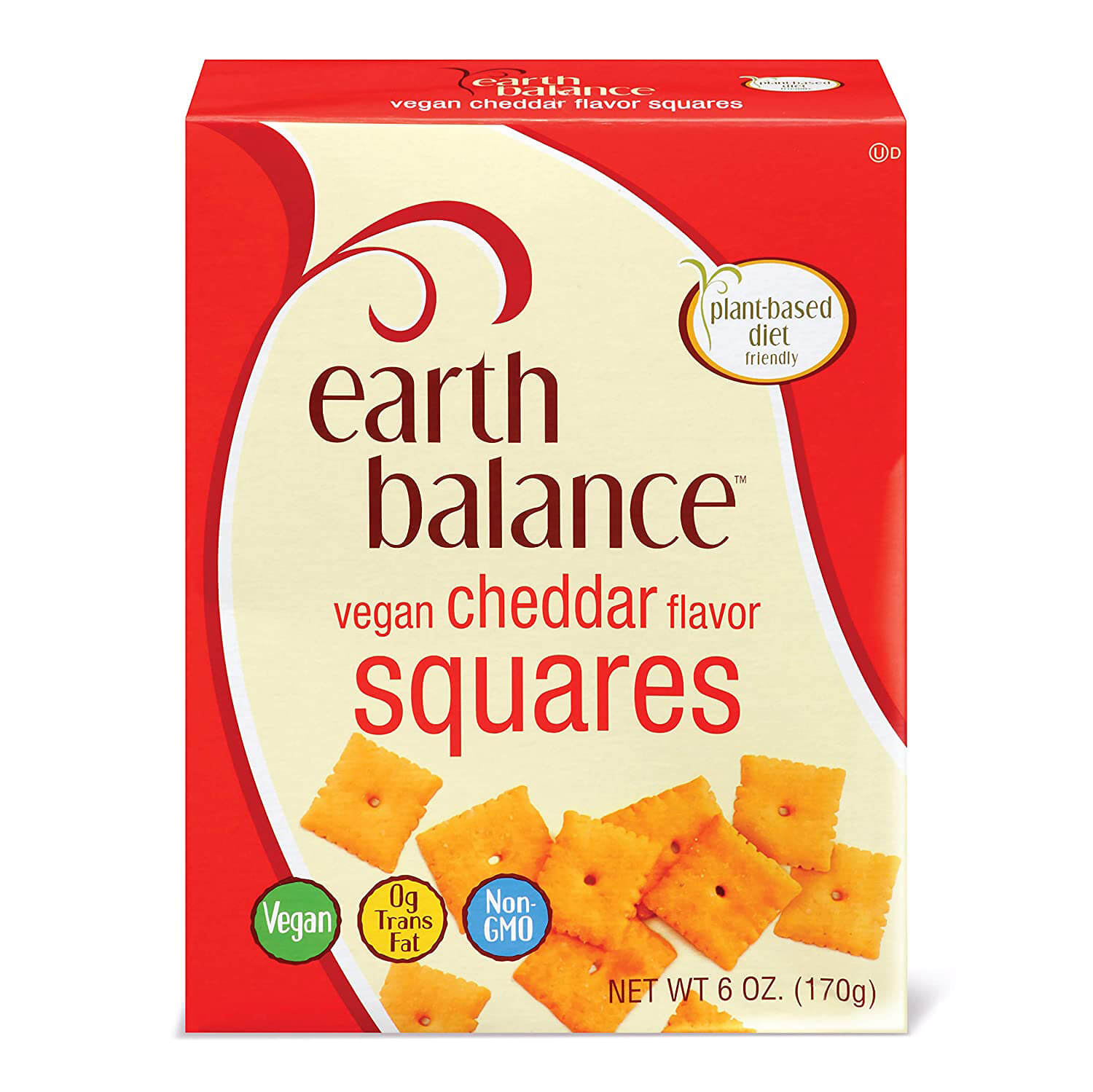 Made from water, coconut cream, and dark chocolate, this kid-approved pudding is creamy, velvety, and perfectly sweet. Available in a variety of flavors including vanilla rice pudding, The Collaborative knows good dessert.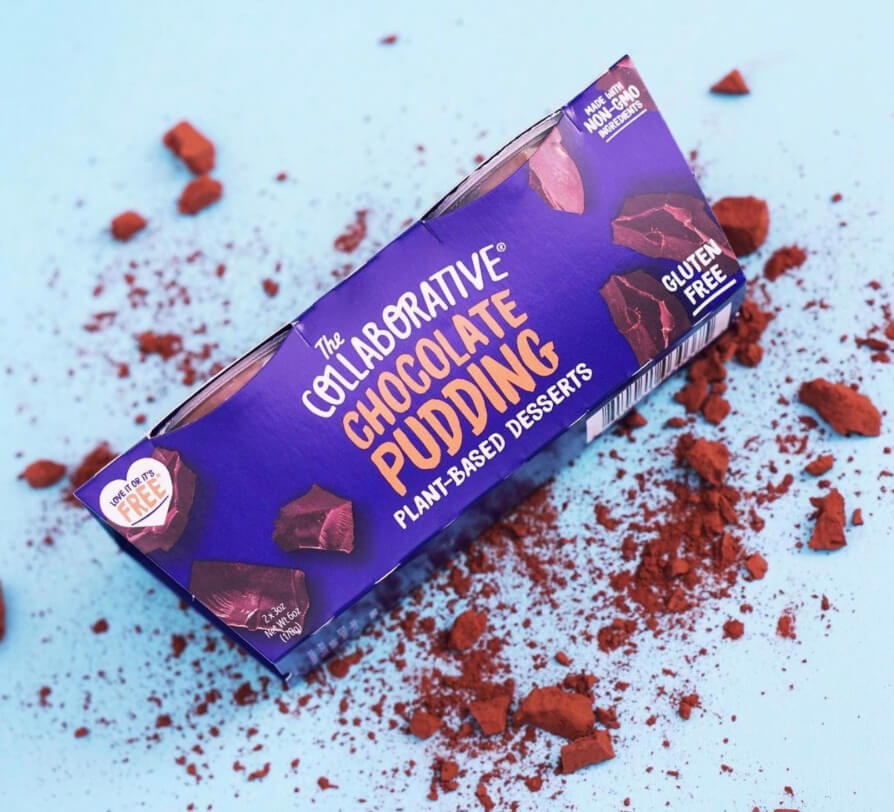 These individually wrapped snacks are a serious treat. Made from rice, seeds, and dairy-free chocolate, these snacks are allergen-friendly and perfect for sharing … or not. Snag them in a strawberry variety, too.