From steak that sizzles to adult Lunchables, here are the best in show.
We recently attended Plant Based World Expo in New York! The event hosts the latest, most exciting new vegan food and beverage products and showcases them to retail buyers, investors, and (us!) media professionals. We sampled, tasted, and sipped our way through the event, joining in conversation with innovative entrepreneurs and attending informational talks and seminars. This year's highlights included healthier plant-based snacks (we see you, jackfruit, hemp, and seaweed!), mushroom-based meats (hello, MyForest Foods, Popadelics, and Green Wolf Foods), and vegan seafood from companies such as BeLeaf, Jinka, and Mind Blown. As the annual event is closed to the general public, we wanted to share the excitement. So—drumroll, please—here are the 10 best products we tried at Plant Based World Expo in NYC!
This one is hands down the best vegan steak product out there. While it hasn't launched to market yet, you're going to want to try Mooji Plant-Based Steak! Try it with your favorite vegan mac for a simple weeknight meal.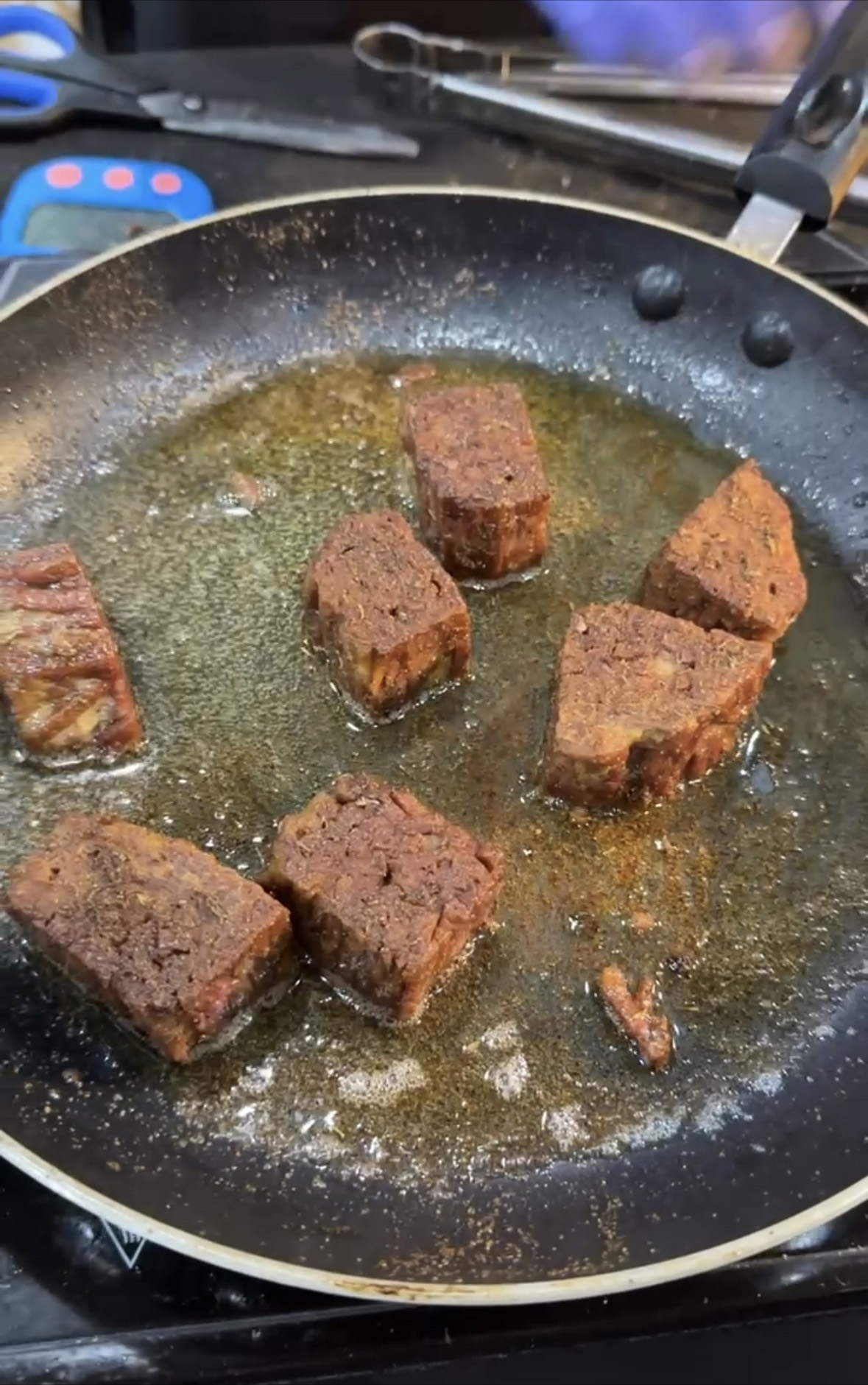 Deep-fry, pan-fry, or bake these meaty slices, then add to burgers, bao, pizza, and more. Lypid Pork Belly Slices bring the juicy, delicious flavor you love. We feel a pasta night coming on!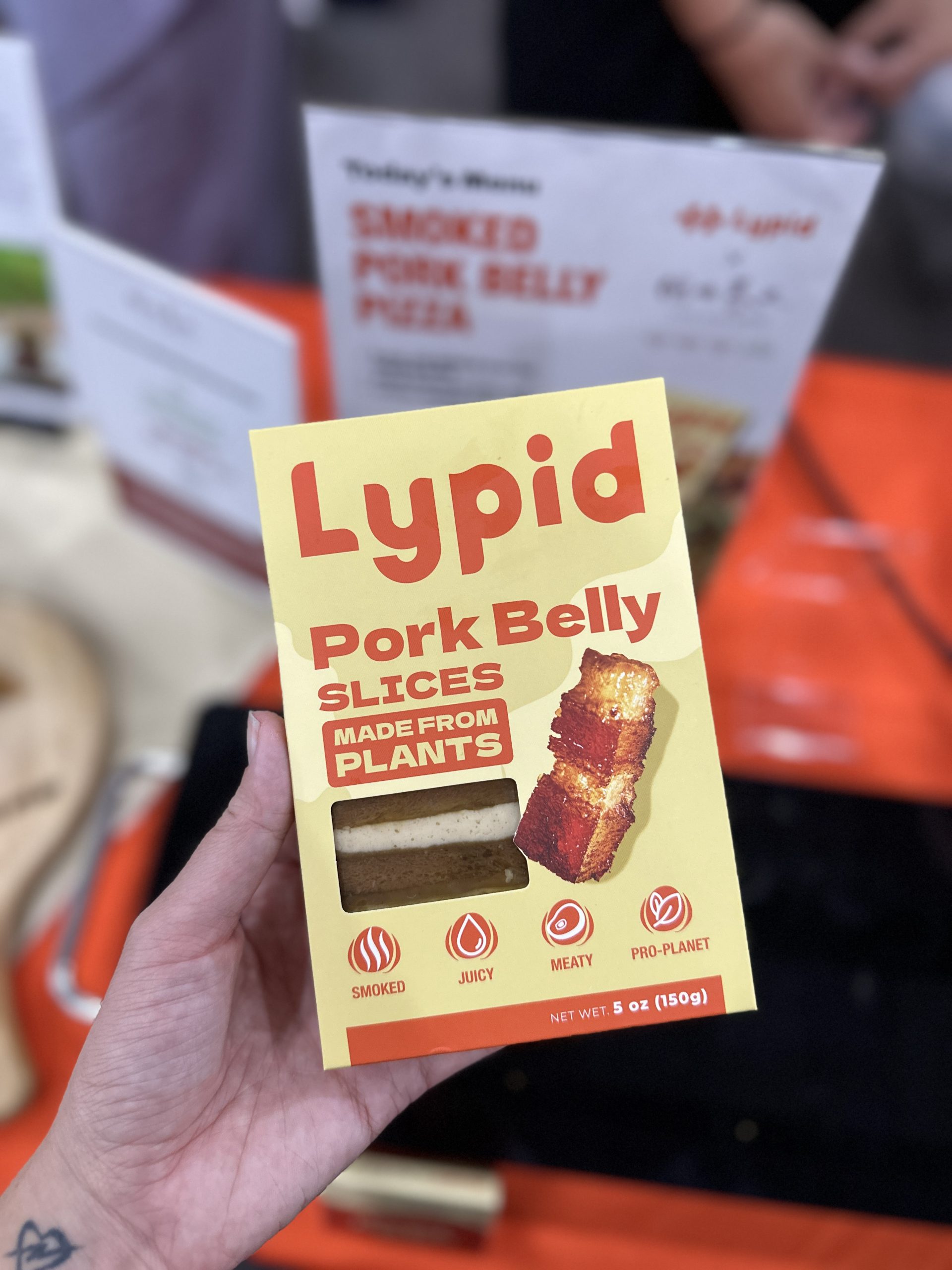 Looking to create a quick and easy charcuterie board? C'est Lä Vé Vegan Charcuterie Packs have you covered! These charcuterie kits come prepackaged in Italian, Peppered, and Smoked options. Can't choose? Go for the Variety Pack!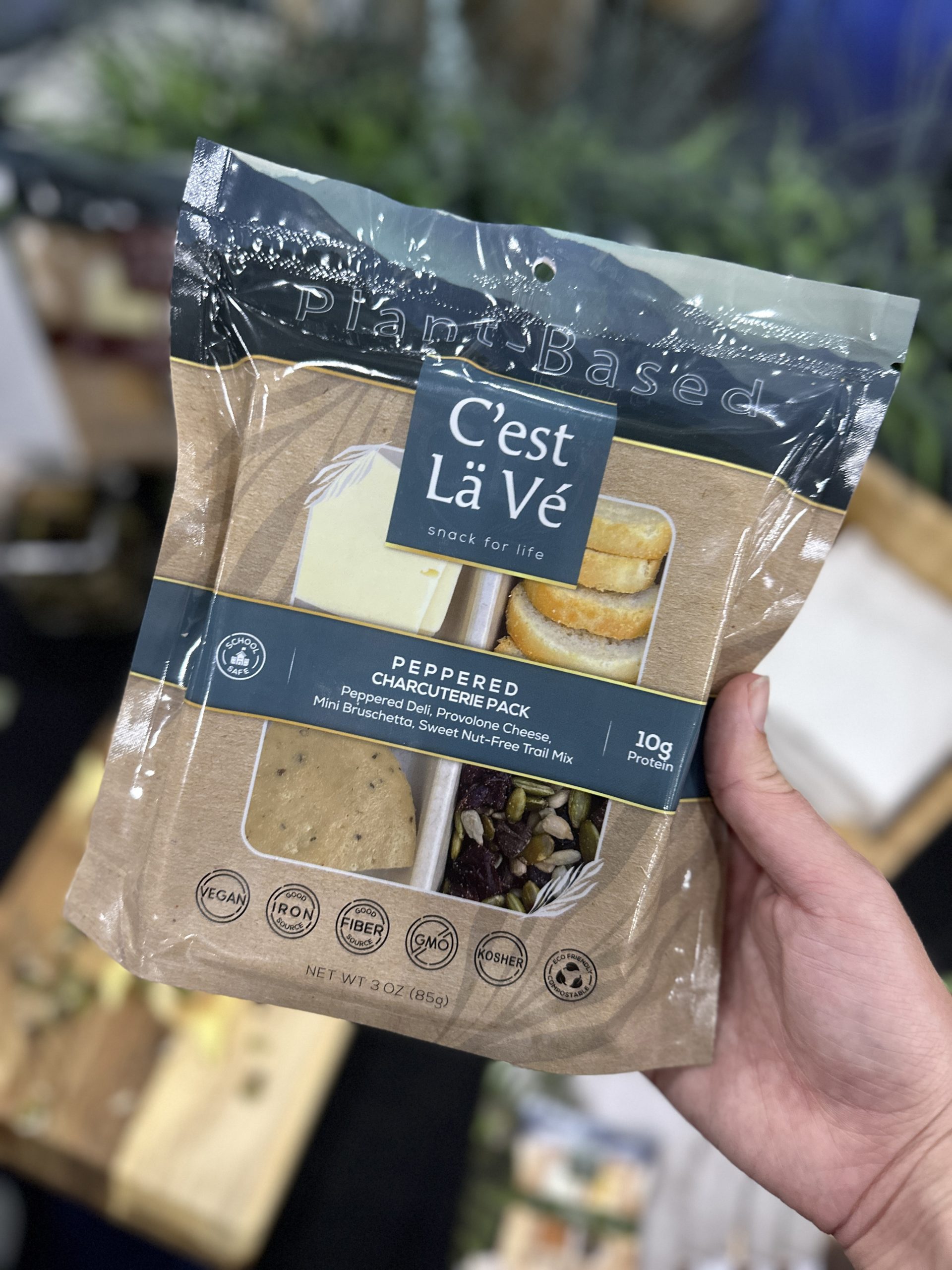 Mind Blown Crab Cakes weigh in at 11g of protein per delicious serving. With a truly authentic seafood flavor, these pair nicely with your favorite pasta, fries, and more! They boast a wheat protein base and 0mg cholesterol.
Available for wholesale, Nourish Bleu Cheese tastes just like dairy-based bleu cheese. Pair this cashew-based product with dried fruits, a crusty bread, and your favorite non-alcoholic vegan wine.
Looking for a plant-based mozzarella that melts just like its non-vegan counterpart? Check out Never Better Foods Mozzarella. We're adding this one to pizza, homemade mac 'n' cheese, salads, and more!
Missing Philly cheesesteaks since you went vegan? Fret not! Pick up a bag of "Paow! Not Just Philly Pieces." This delicious soy-based product boasts 15g of protein per serving. Just add your favorite vegan cheese, and you're good to go.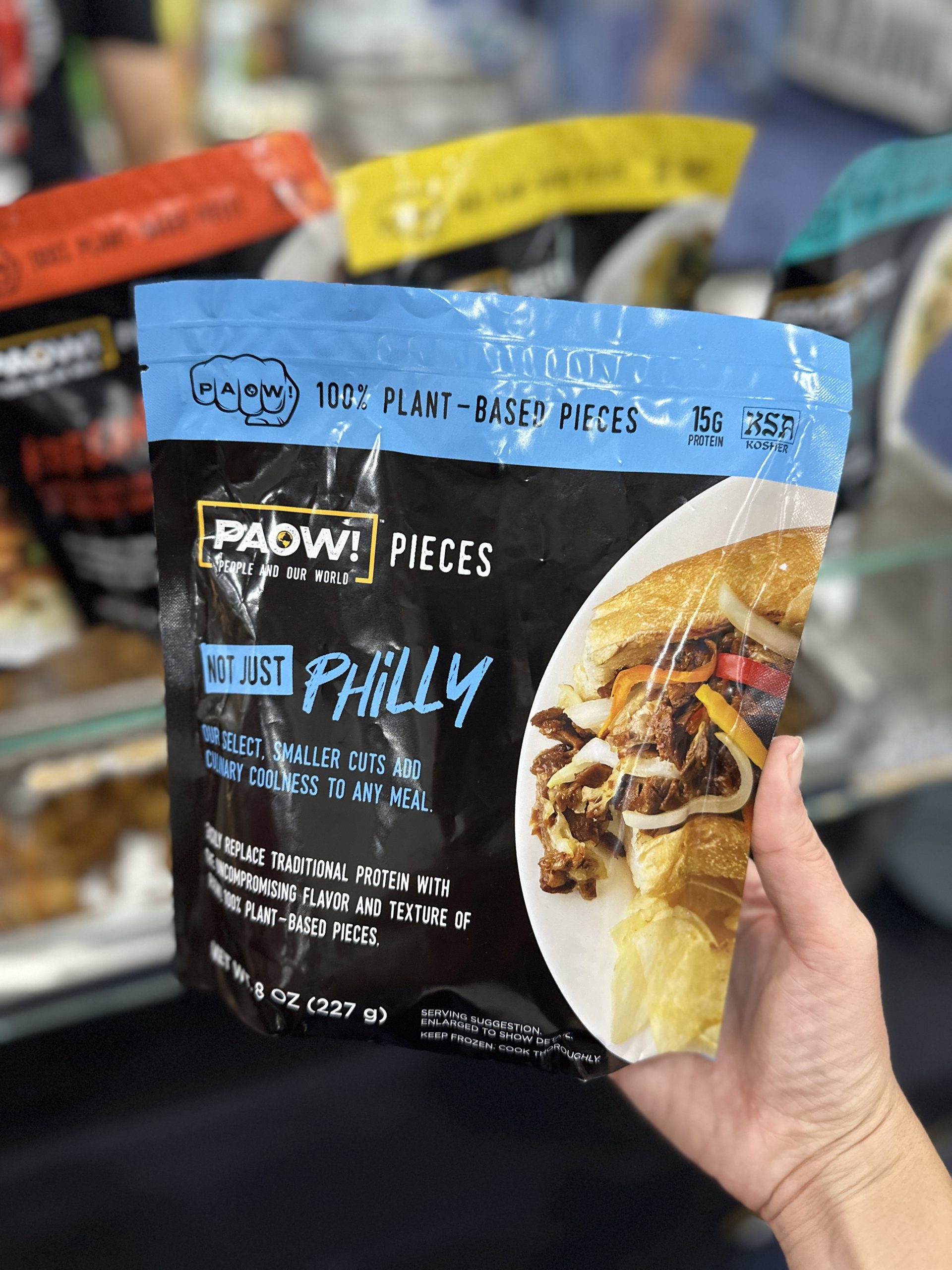 Follow the journey of Soft Spot Truffle Spread. We understand this Indian brand may launch in the US! The rich umami flavor and mushroom taste works just right with plant-based crackers or a JUST Egg omelet.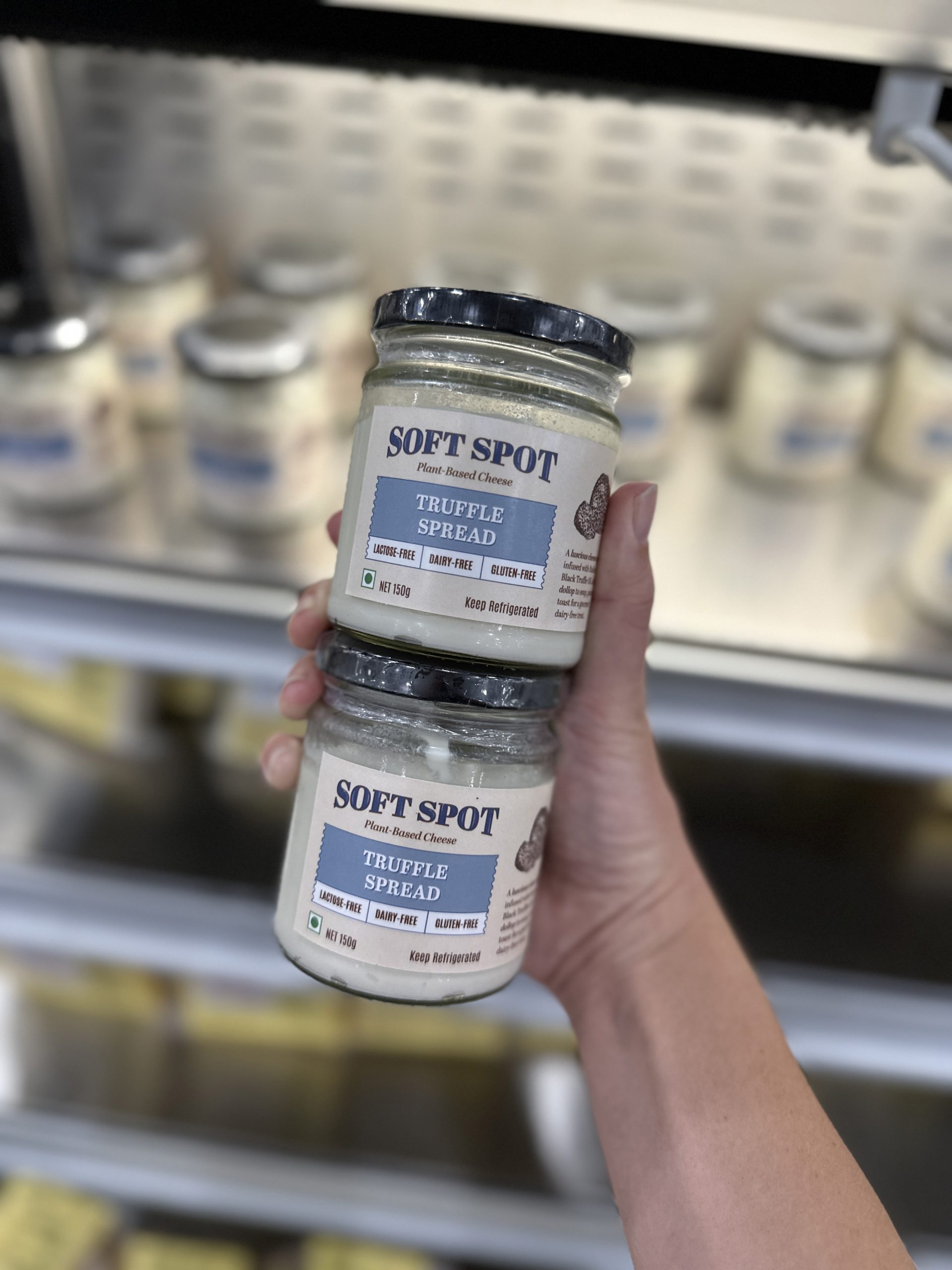 This epic candy brand did it again! Soft and creamy OCHO Vegan Caramels is a plant-based take on a much-loved fave. Fair trade and organic, these come in Classic, Chocolate, Coffee, and Cinnamon.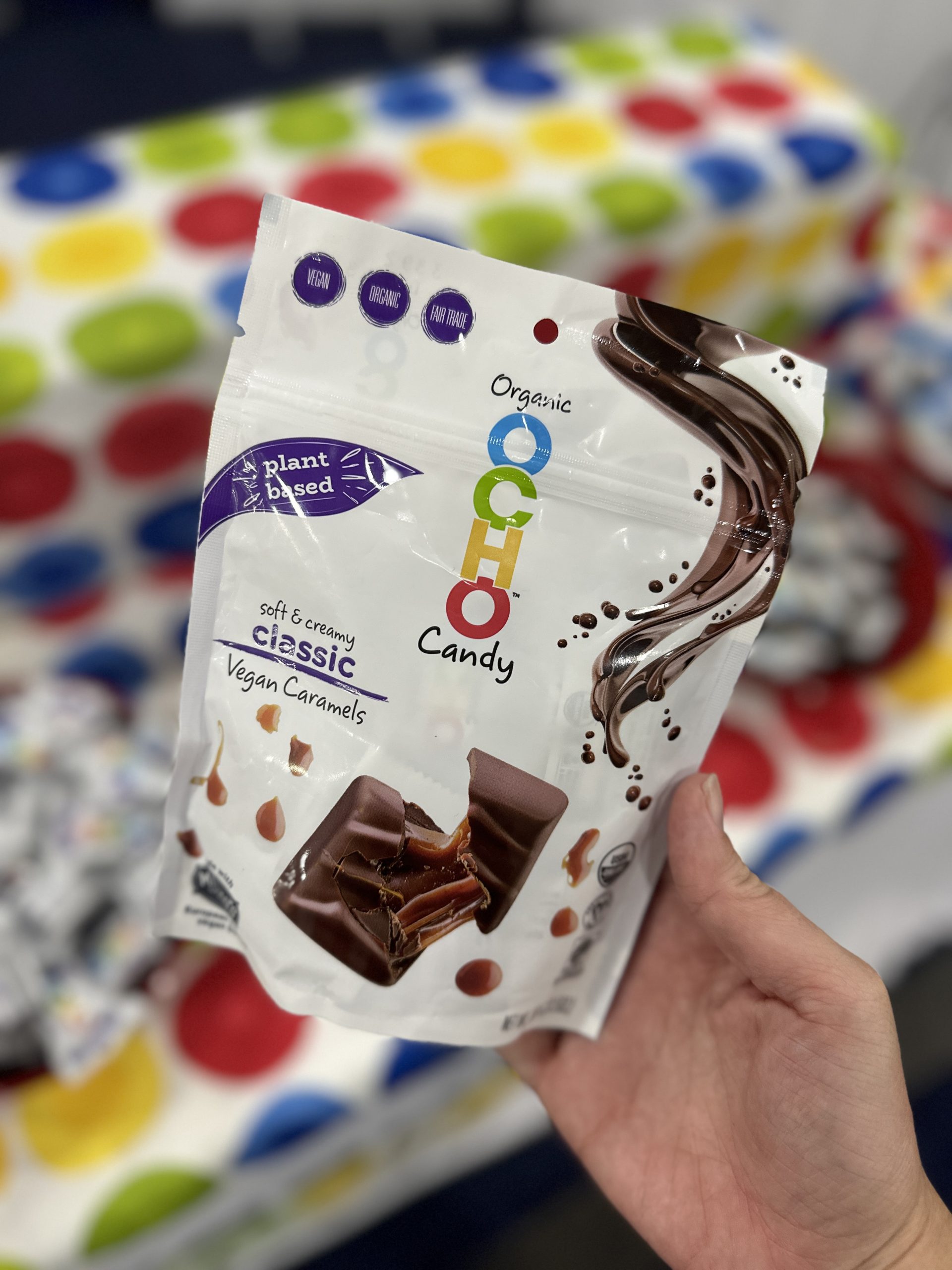 We're rounding out our list with Naturli Plant Butter Spread. This Danish brand distributes their butter in the US, but they have a larger product line overseas. Fingers crossed they launch more products stateside soon!