Back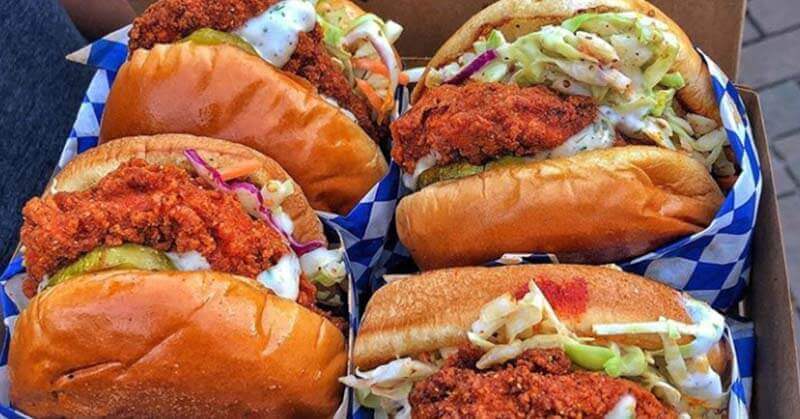 Black-Owned Vegan Restaurants to Support in Los Angeles
Whether you're craving vegan burgers, buffalo cauliflower, or apple cobbler, stop by one of these Black-owned vegan restaurants to get your fix!
RELATED: 6 Vegan-Friendly Meal Delivery Services to Try in 2021
---
Want even more vegan food, news, and lifestyle content? Subscribe to VegOut Magazine!
Inglewood
Since 2008, Chef Babette Davis has been spreading her positive energy and knowledge of health in the form of vegan food at her restaurant, Stuff I Eat. The menu is designed to help those seeking to transition from an animal-based diet to a plant-based diet. How? By making it delicious! Stuff I Eat's all-vegan and primarily organic dishes are full of nutrients and satisfying seasonings. From Tofu Tacos and Lava Burritos to Soul Food Platters and Nachos, there's bound to be a dish that'll suit your fancy!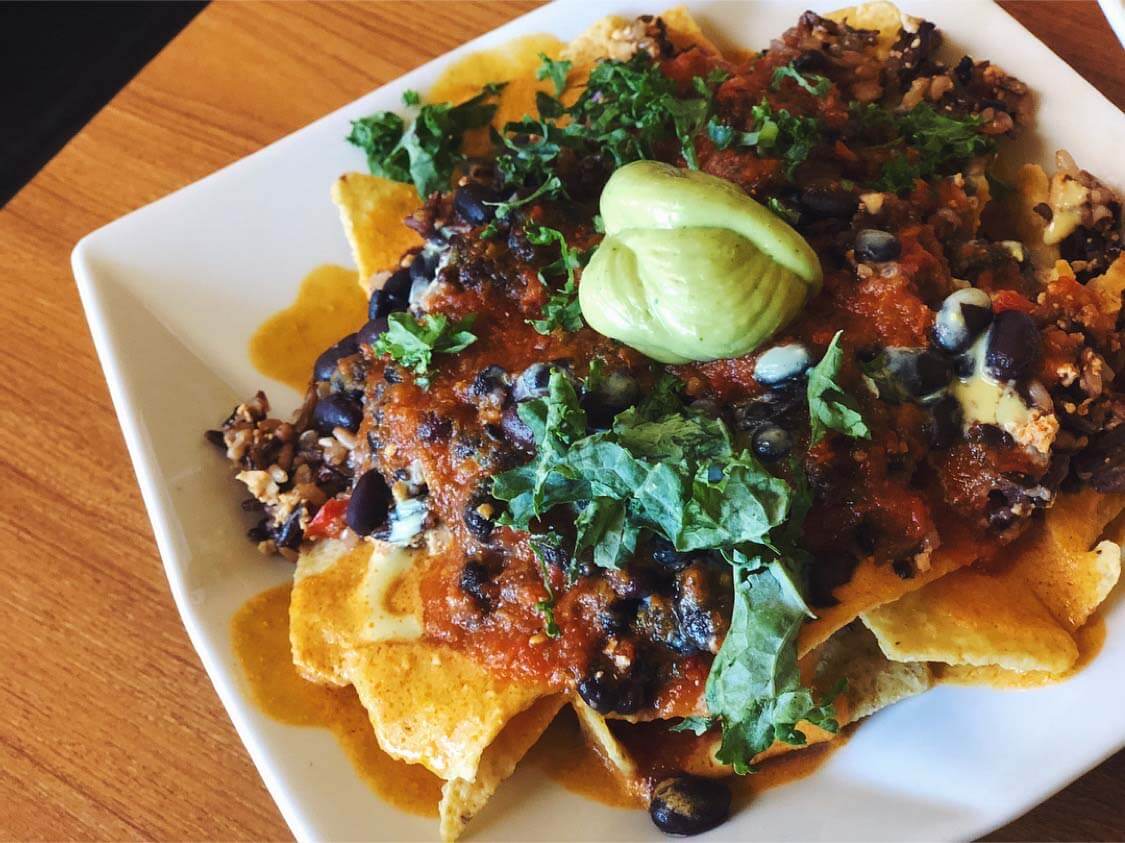 Larchmont
This all-vegan Creole restaurant first debuted in Oakland back in 2009. After serving the Bay Area with scrumptious Louisiana-inspired dishes like Gator Bites, Okra Gumbo, and Seitan Steaks, Souley Vegan knew us LA plant eaters had to get in on the deliciousness. So, owner and chef Tamearra Dyson opened another location of Souley Vegan in Los Angeles this past August. They operate out of a ghost kitchen for pickup and delivery.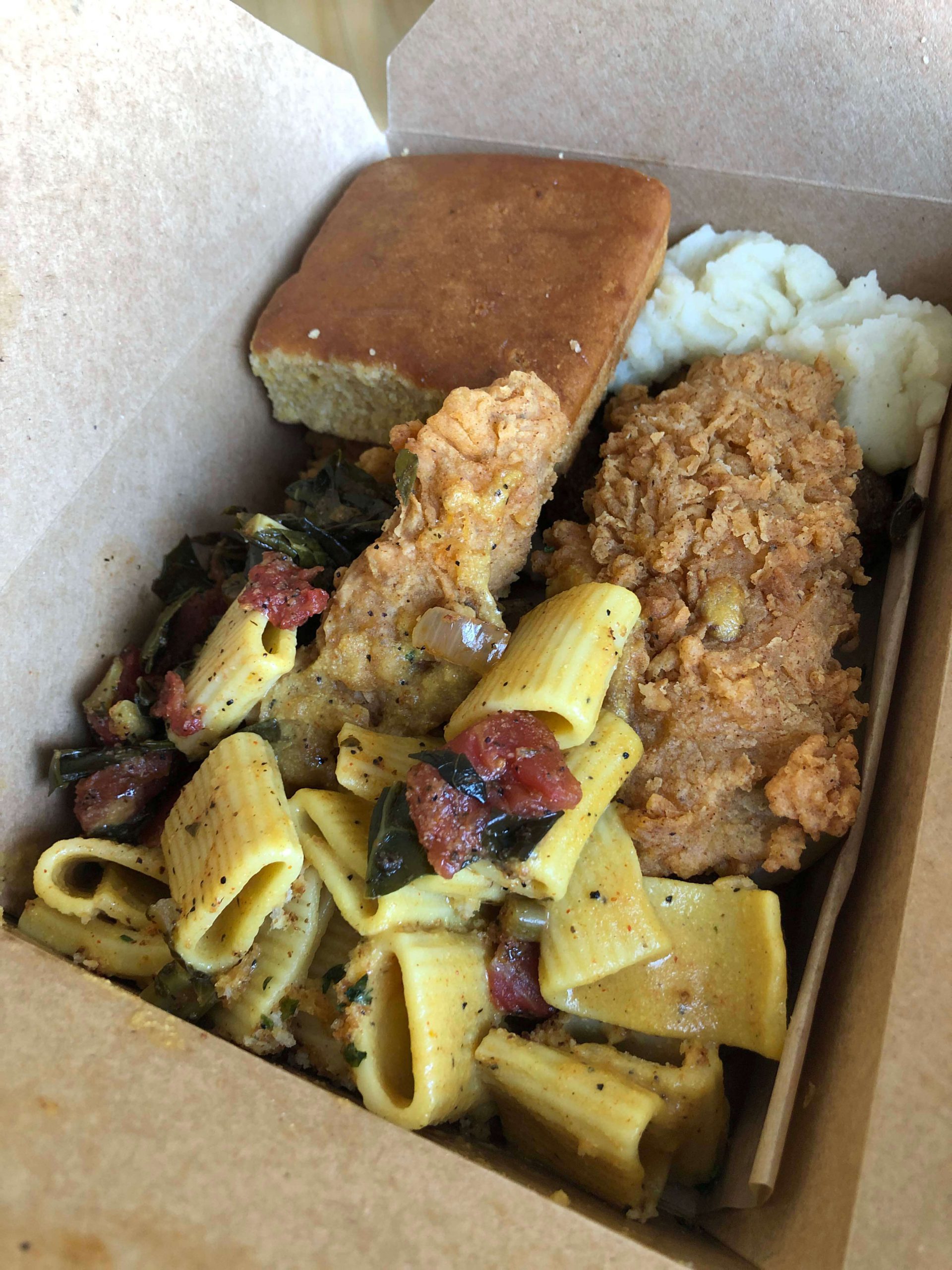 Food Truck
Do you recognize the fried chicken sandwiches from this all-vegan food truck? That's because they were on the cover of our Black Lives Matter issue this past fall. Yep, their food is that good—it deserves a cover page! Lettuce Feast was founded by Eva Cannon and Willie Perrymon in 2016. For the past several years, the duo has been serving up their wickedly delicious menu items, turning the heads of every vegan and non-vegan in the vicinity of the truck. C'mon, who could resist biting into a perfectly crisped Nashville Sando, dippable Chik'n Tenders, or creamy Banana Pudding?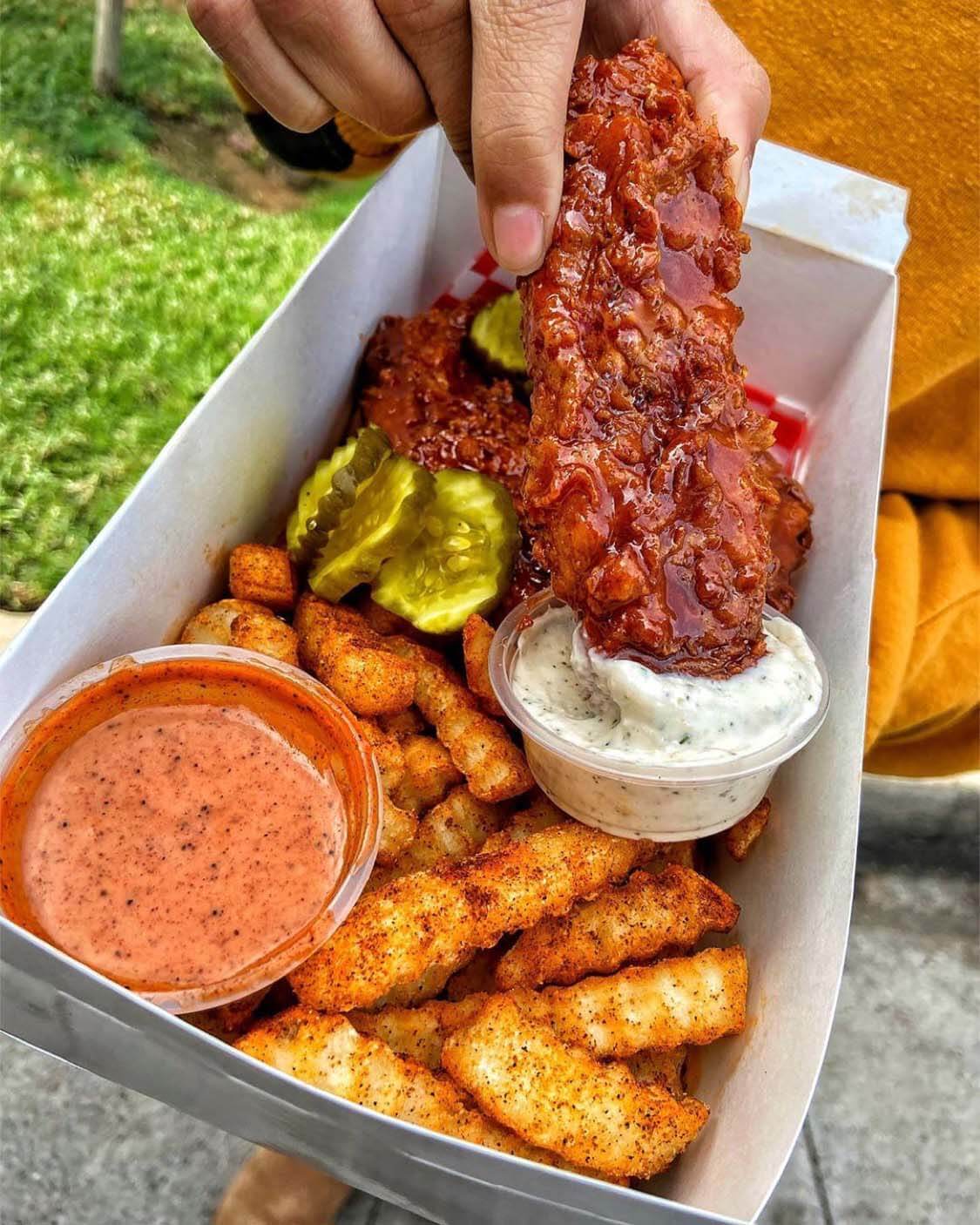 West LA
Do you like Jackfruit Tacos, Cinnamon Rolls, or Injera? If you answered yes to any of those dishes, then you'll love T&T Lifestyle! Founder Tete Alemayehu shared, "As you probably are aware, vegans have the availability of ethnic eats (Indian, Chinese, Japanese, etc.) in abundance, but not from the African cuisines." Her goal with T&T Lifestyle is to offer healthy African (specifically Ethiopian) eats with a Western twist. After popping up with her vegan Ethiopian food at events such as Smorgasburg and Long Beach Meatless Mondays, Alemayehu opened a T&T Lifestyle brick-and-mortar at The Colony!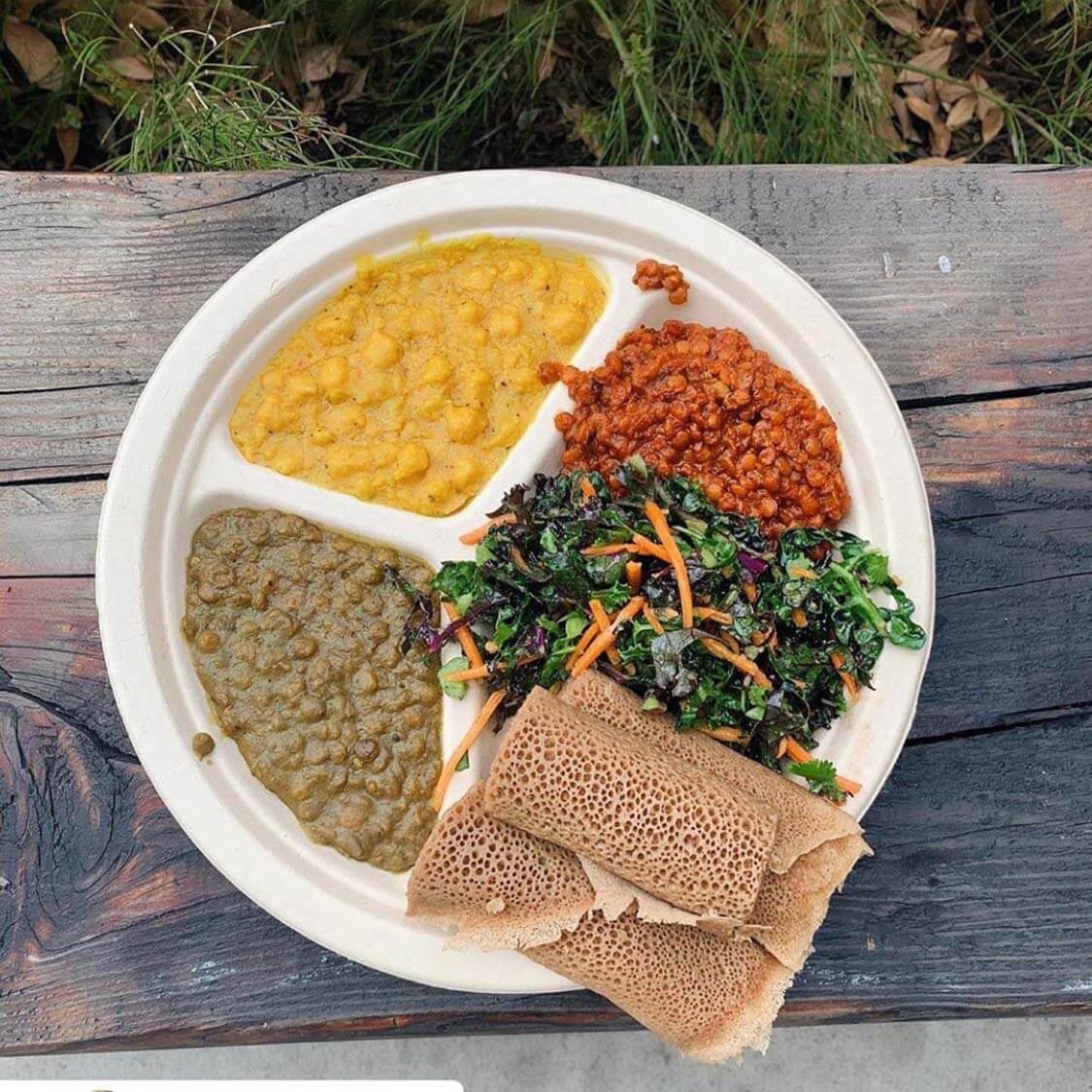 Photo credit: @vegana.ventures on Instagram
Fairfax and Food Truck
Who doesn't love a sweet treat? Especially when it's flavorful and colorful! This black-owned sweet stop has perfected a treat that's a hybrid between smooth, creamy ice cream and light, refreshing shaved ice. Their scoops are nut-free, fat-free, vegan-friendly––and so bright, you can't help but crack a smile.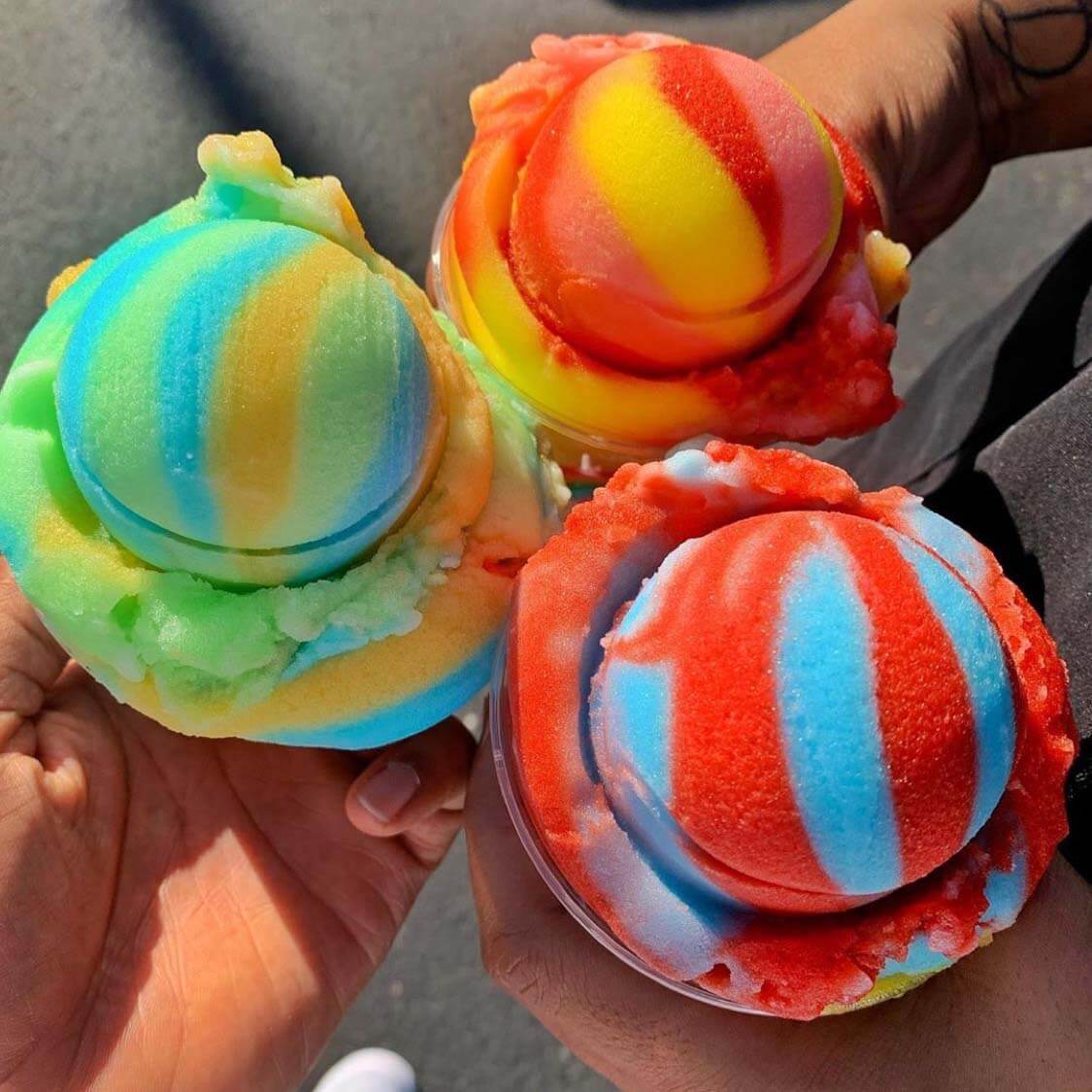 West LA & Delivery
In response to the need for accessible plant-based foods in inner-city neighborhoods, Compton native Lemel Durrah started serving vegan comfort food to the masses. These 100% vegan comfort food dishes are so delicious, they'll blow your mind! BBQ Wingz, Fried Chik'n, Ribz, and Shrimp & Grits are just a few examples of what you can find on the menu. The Compton Vegan kitchen is based out of The Colony in West LA, but Durrah continues to offer delivery and pickup in the Compton area.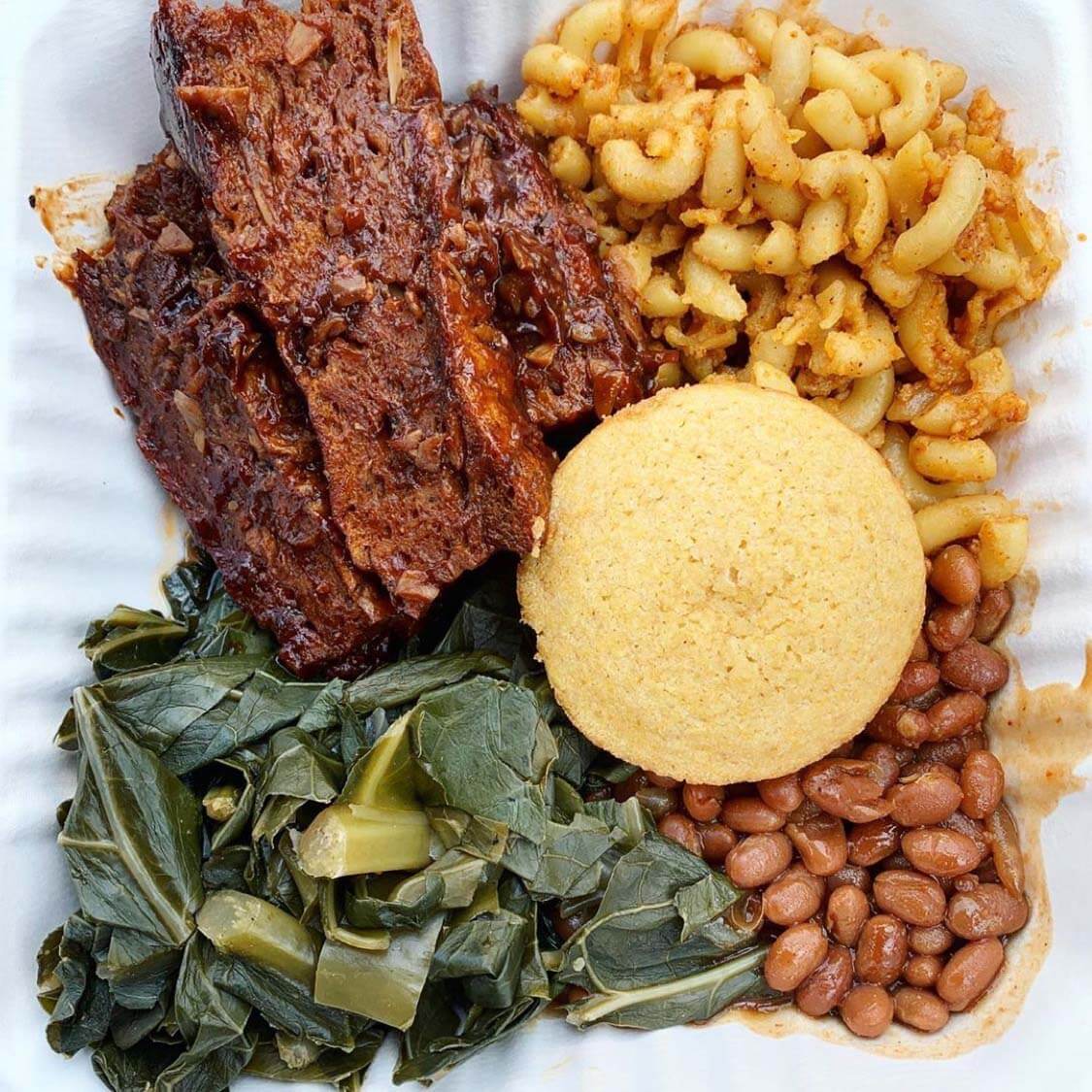 Photo credit: @vegangstarr on Instagram
Leimert Park
Brothers Duane, Cary, and Earle are the owners of this vegan-friendly restaurant in the heart of Crenshaw. Their vast menu was created to ensure there is something for everyone––vegans and non-vegans alike! The items that can be made vegan at Earle's On Crenshaw include the Dog and Link (with Field Roast frankfurters), Beyond Meat Hamburger, Chili Cheese Fries, Chili Cheese Fritos, Chili Bowl, Broccoli Salad, and Vegan Cake (chocolate, yellow, and lemon).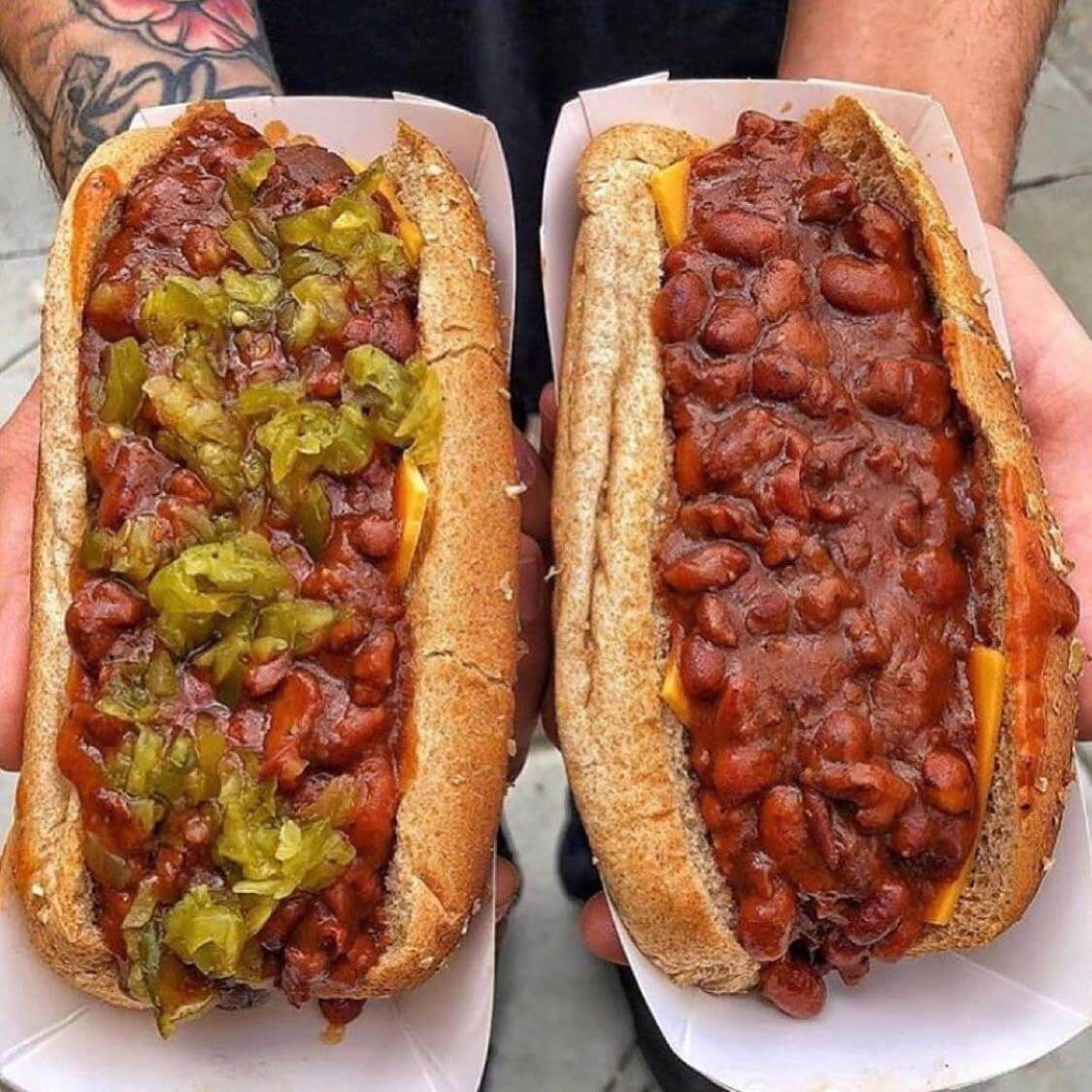 Photo credit: @forkmeetsfood on Instagram
Food Truck
You may have had plenty of vegan burgers in your lifetime, but what about Shrimp Pineapple Bowls, Vegan Shrimp & Crab Alfredo Pasta, or Bacon Cheeseburgers on Texas Toast? Those are just a handful of mouthwatering meals to order from this all-vegan food truck.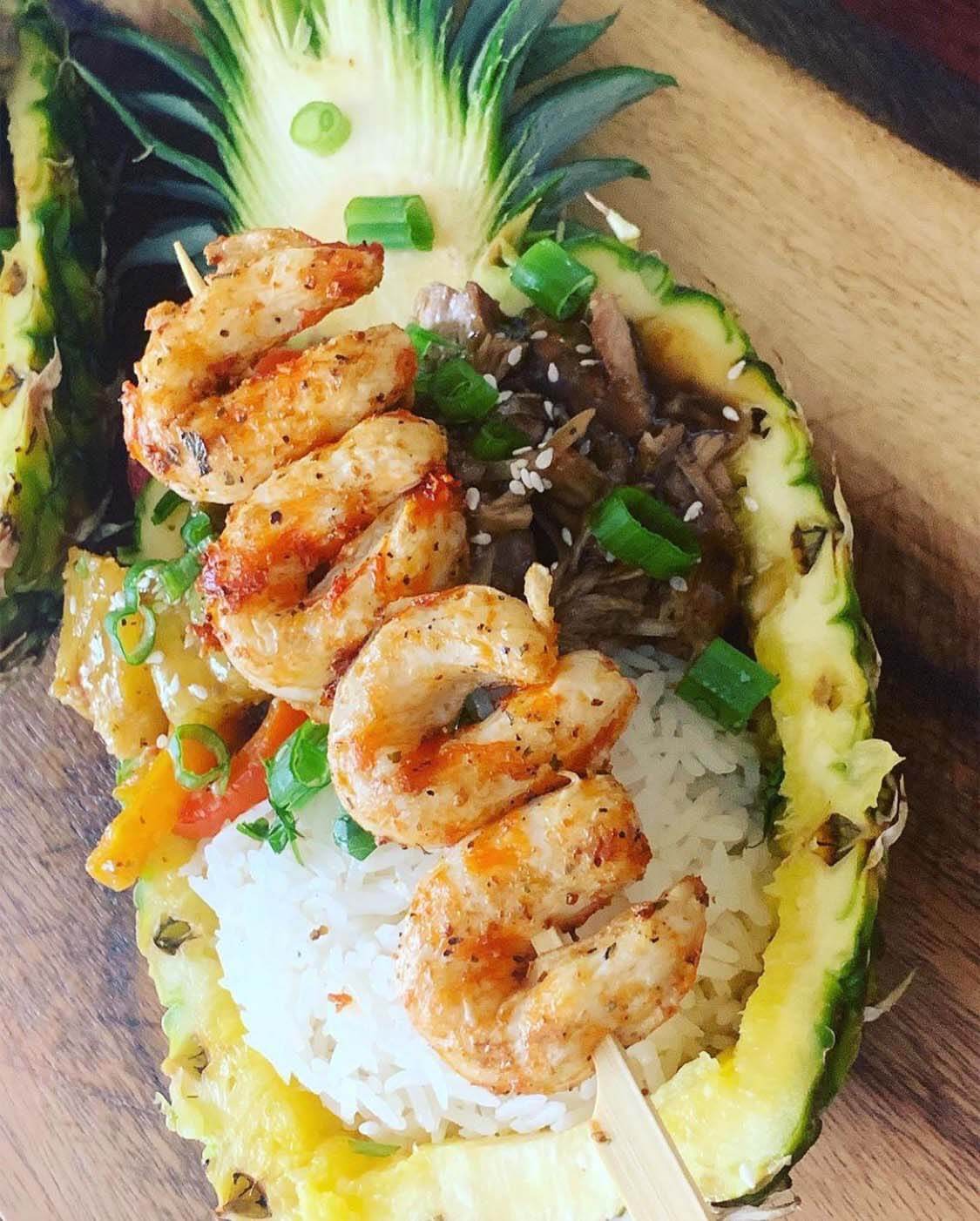 Food Truck
Vurger Guyz was started in 2018 by four former NCAA athletes. After the four opened their eyes to the possibilities of plant-based eating, they immediately began grilling up Beyond Meat patties to show the world you don't have to give up the tastes you love! Just imagine biting into a vegan burger jam-packed with a Beyond Meat patty, American cheese, fresh guacamole, black bean puree sauce, pico de gallo, lettuce, and pickles. Now quit imagining and track down this plant-powered food truck.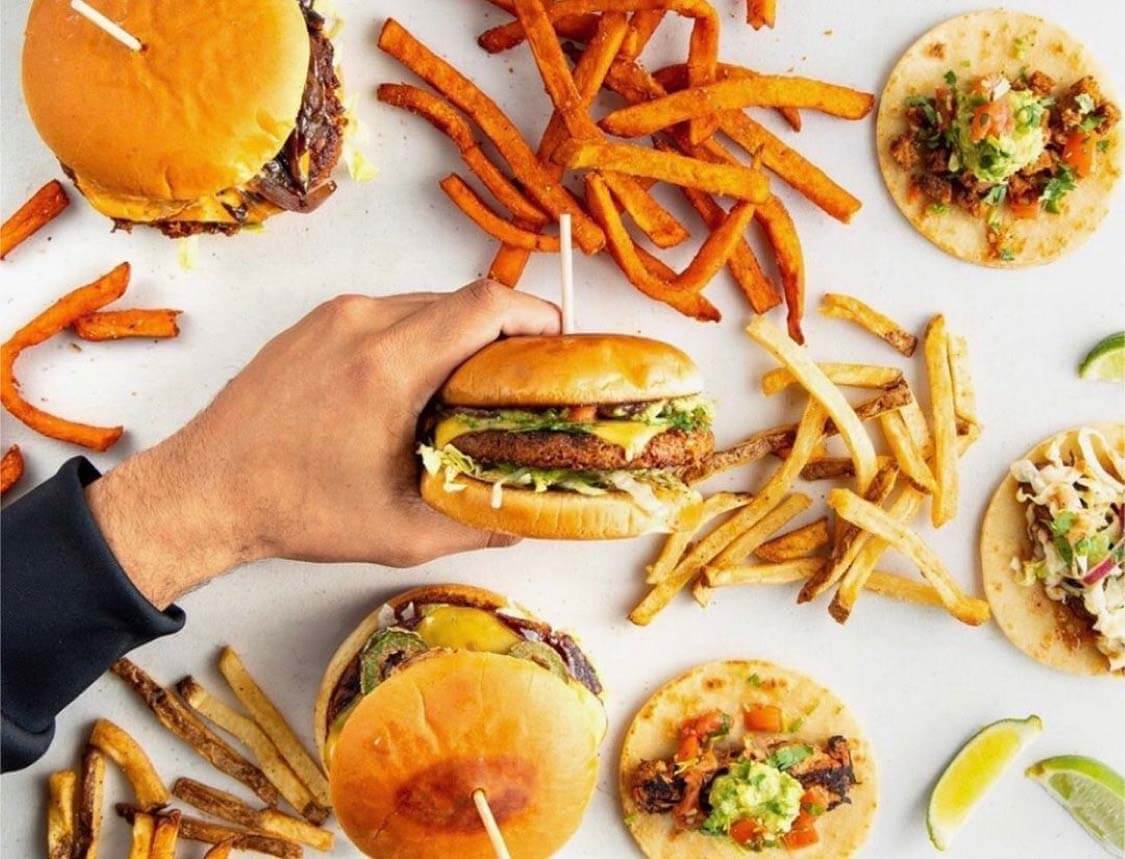 West LA
There's nothing vegans love more than buffalo cauliflower! When you ask for the Cauliflower Wings from Jackfruit Cafe, battered and deep-fried cauliflower will be coated in Golden BBQ, Buffalo, or Mango Habanero sauce. But that's not all! Your meal will come with a side of fries, too! And you can't take a trip to a spot named after jackfruit without ordering it, so go ahead and add a BBQ Jackfruit Sandwich, Jackfruit Bowl, or Jackfruit Smoothie to your order.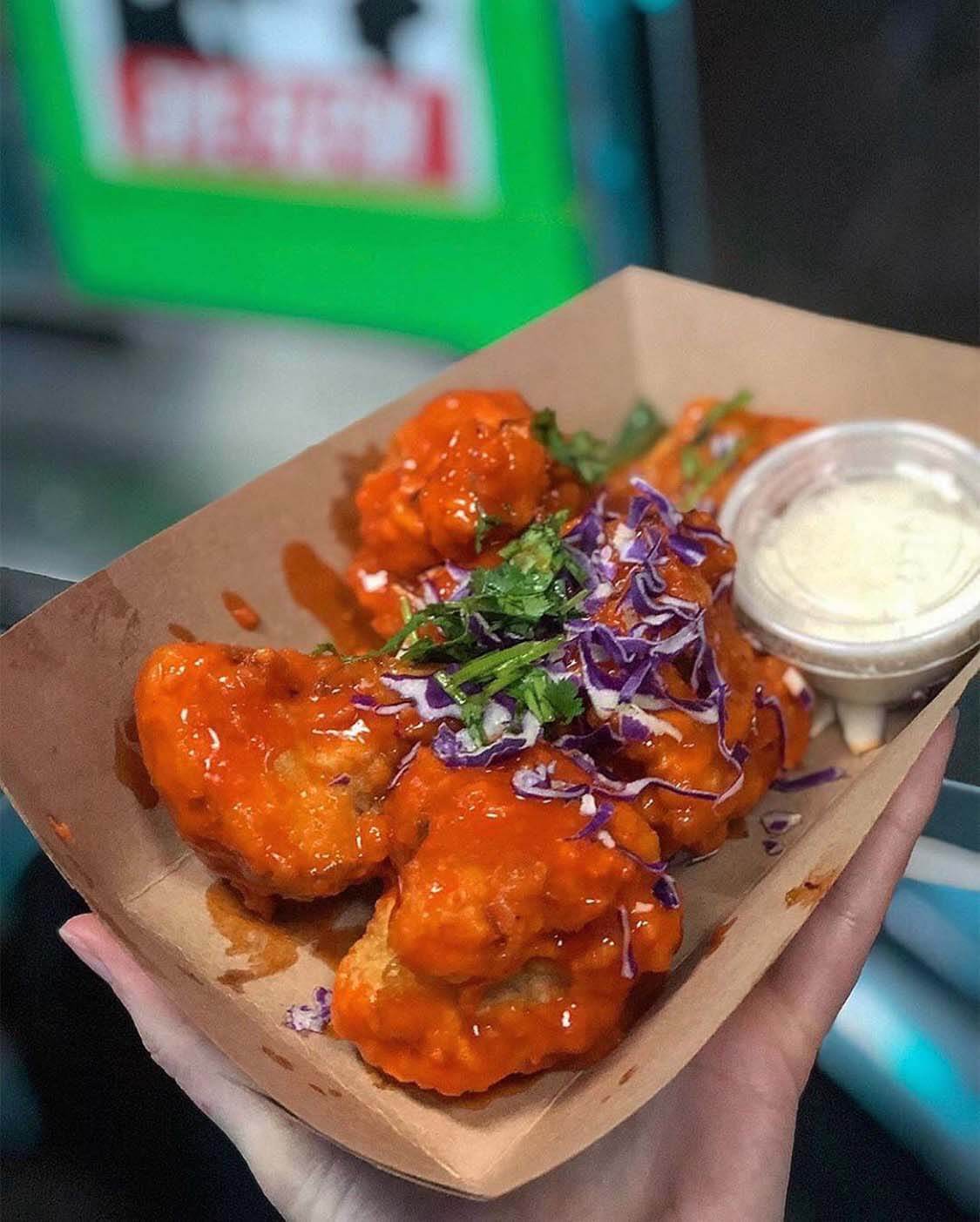 Photo credit: @foodaddictla on Instagram
North Hollywood
If you're craving Thai food, Lotus Vegan is the place to go! From breakfast to dinner, their menu has a wide variety of dishes that'll please your taste buds. Chicken Satay, Tom Yum Soup, Pad See Ew, Fried Banana Rolls––you name it, they've got it. Oh, and to make things even better, this spot is family owned and has a wonderful staff!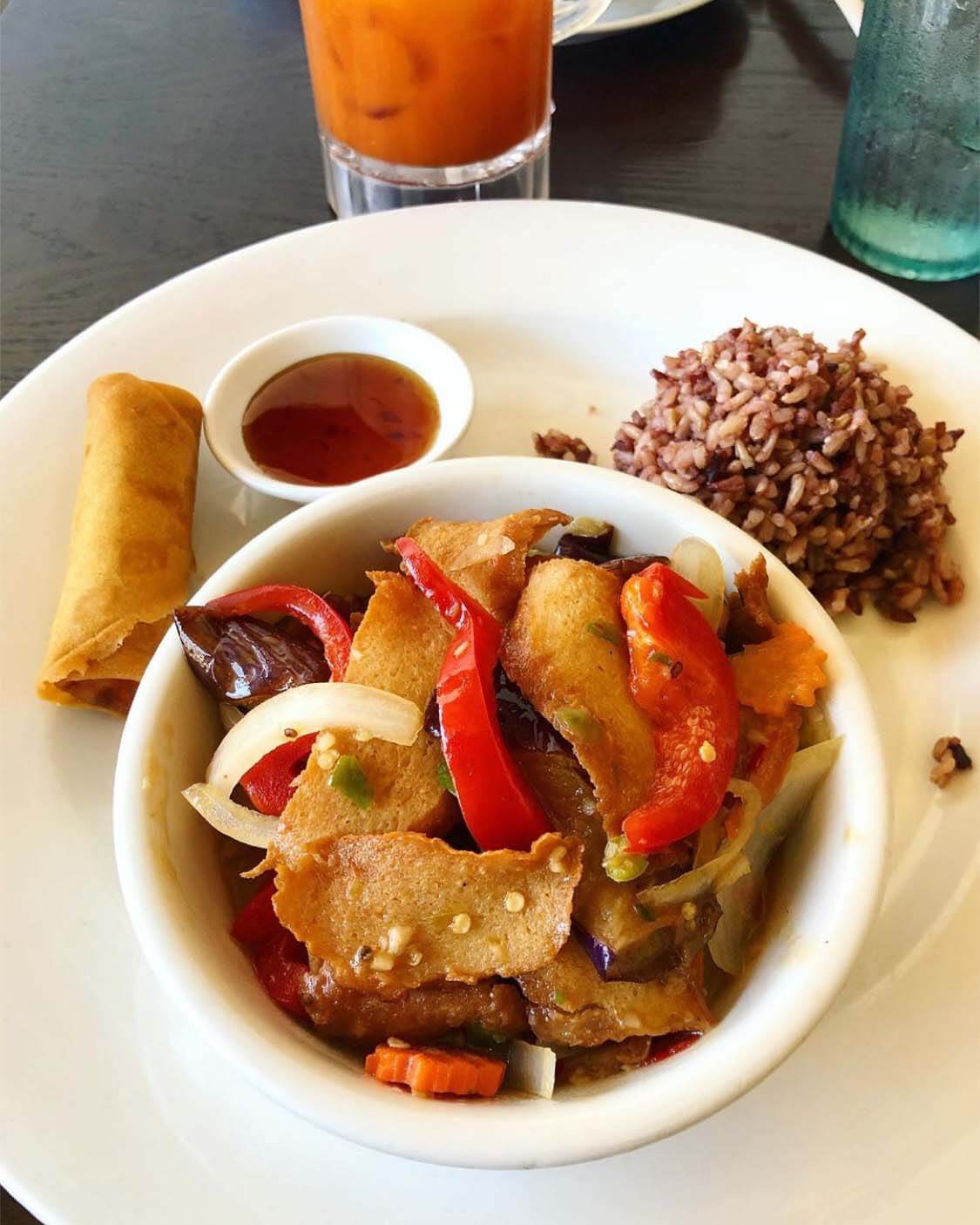 Photo credit: @alyssachews on Instagram
Leimert Park
When Azla's six children transitioned to plant-based eating, she began modifying traditional Ethiopian recipes for them to enjoy. In 2013, Azla and her youngest daughter, Nesanet, opened in South Los Angeles. Since then, they've been feeding their nourishing and palate-pleasing recipes to the LA community. Fill up your plate with items like Kik Wot (curry split peas), Dinich Wot (spicy potato and cabbage), Shimbra Salad (kale, curry chickpeas, dates, and pickled onions), and Injera (flatbread) or Rooz (brown rice).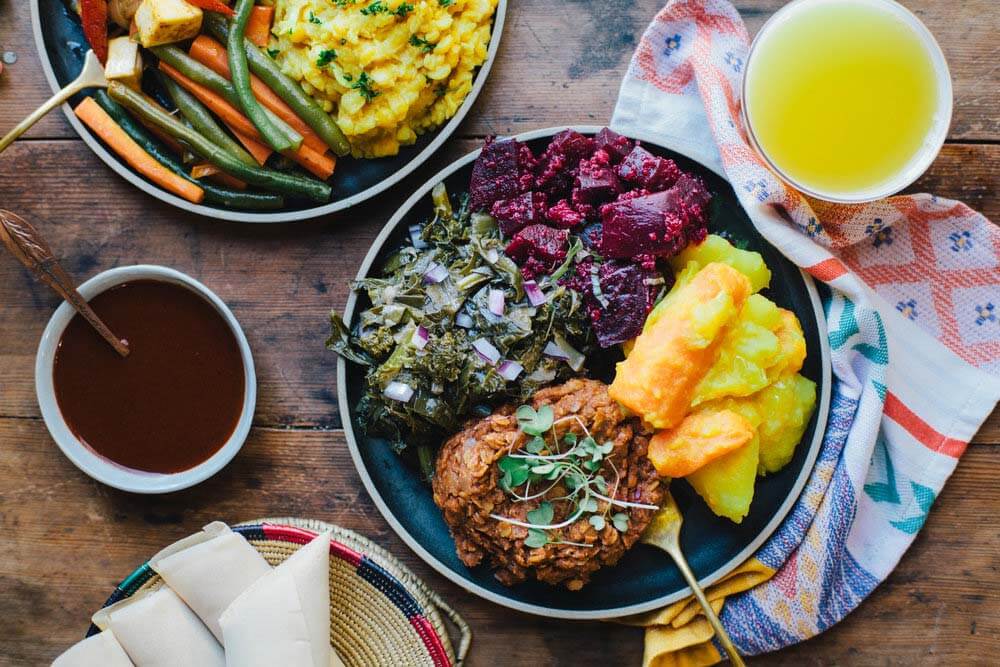 Santa Ana
Where can you order vegan breakfast all day, Chicken Bacon Ranch Crunchwraps, and a tower of nachos? Munchies Diner! Now you may be familiar with their trendy diner and vast menu, but did you know that Chef Skyler Tanksley and his crew began their venture by selling vegan breakfast sandwiches out of their own home? Look at them now!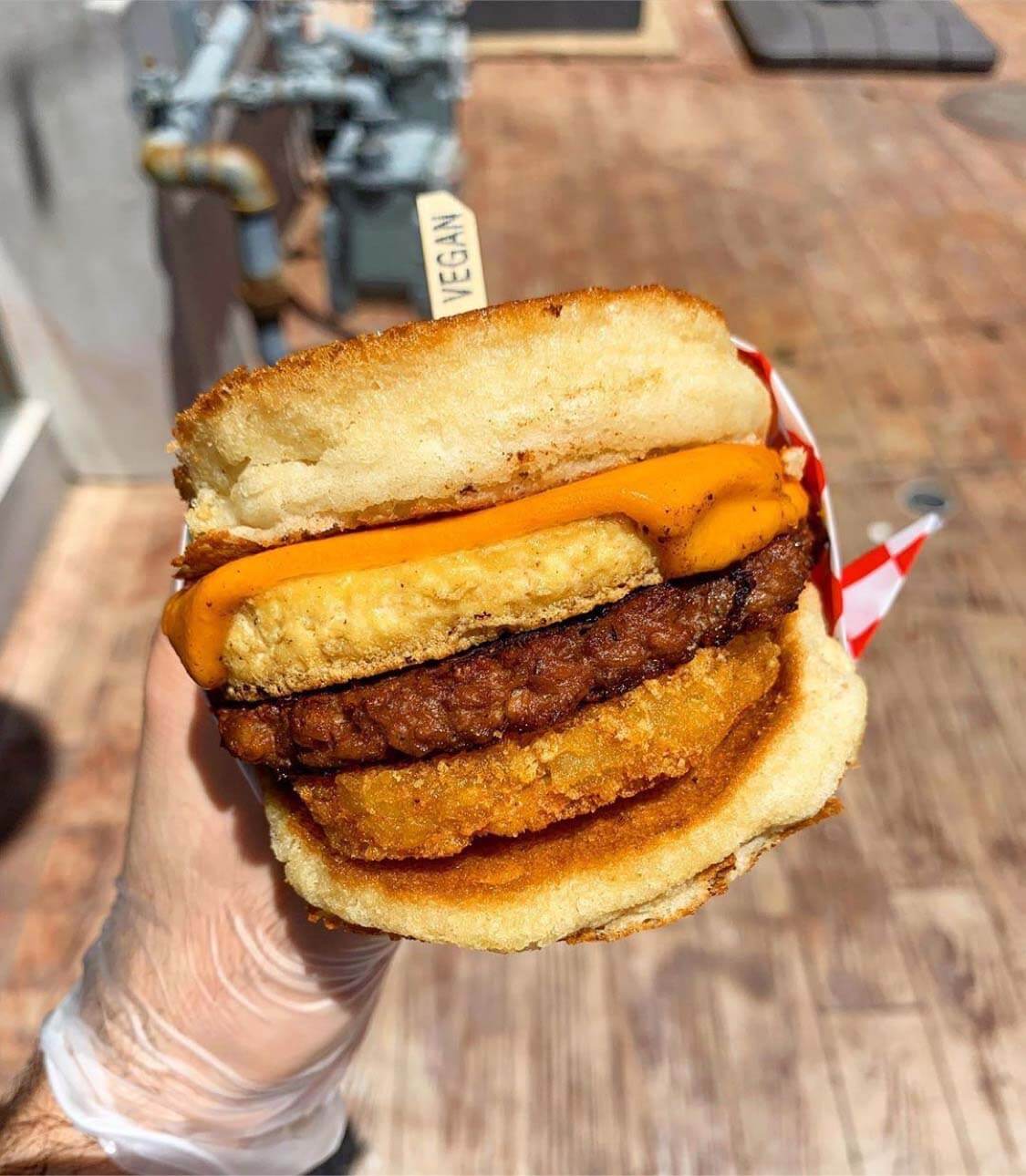 Playa Vista
The next time you need your daily dose of caffeine, consider paying a visit to Café Ruisseau. Not only does this drink destination use locally roasted organic coffee, but they'll let you swap out regular milk for plant-based milk at no additional cost! Almond, oat, soy, or coconut? Your choice!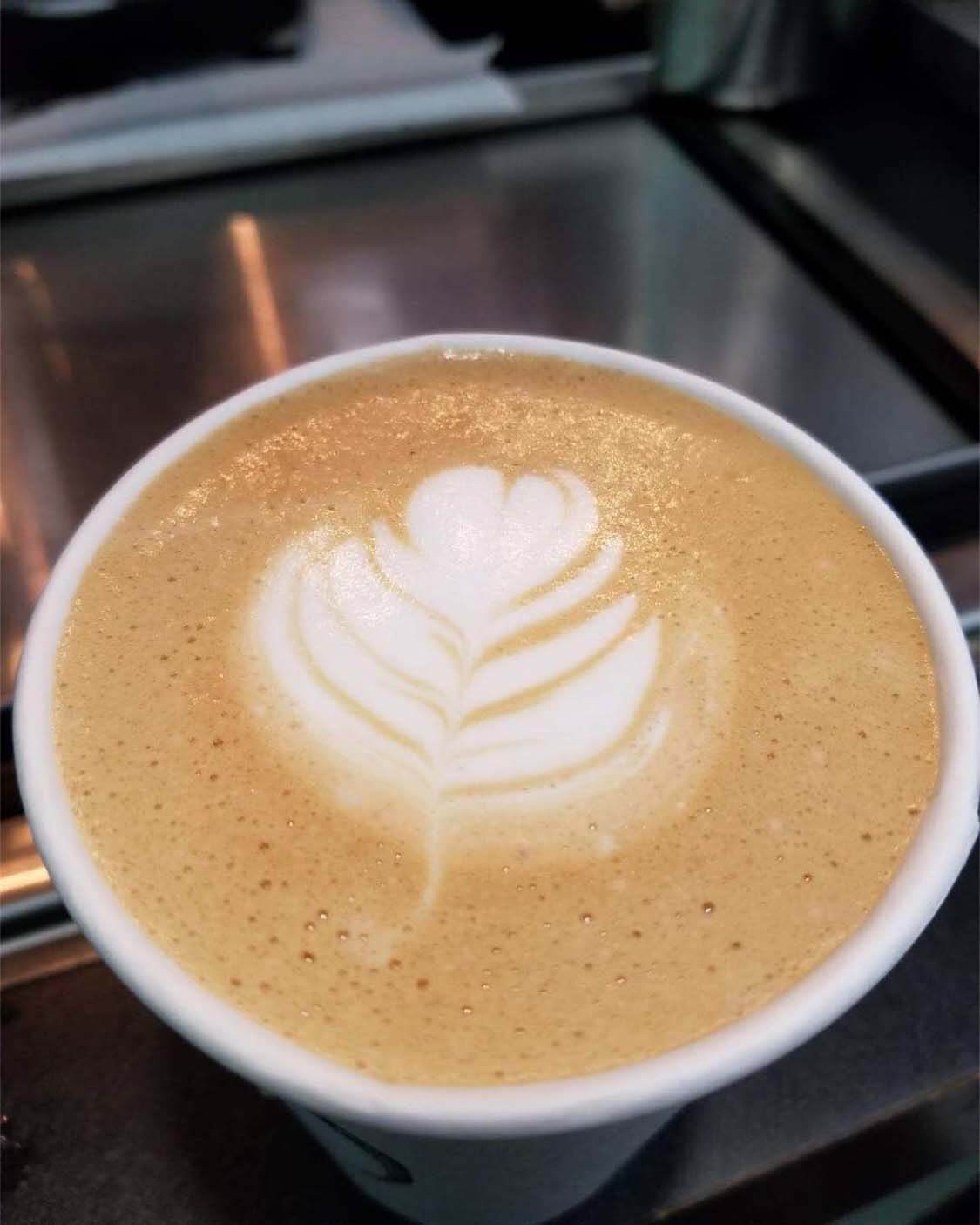 Pop-up
Did you know there's a way to get vegan Seafood Gumbo, Crab Cakes, and Shrimp Po' Boys in LA? Yep! All you have to do is locate Voodoo Vegan's next pop-up and place your order! Voodoo Vegan brings the flavors of Creole and Cajun food from Louisiana with a plant-based twist! Their meals are magical!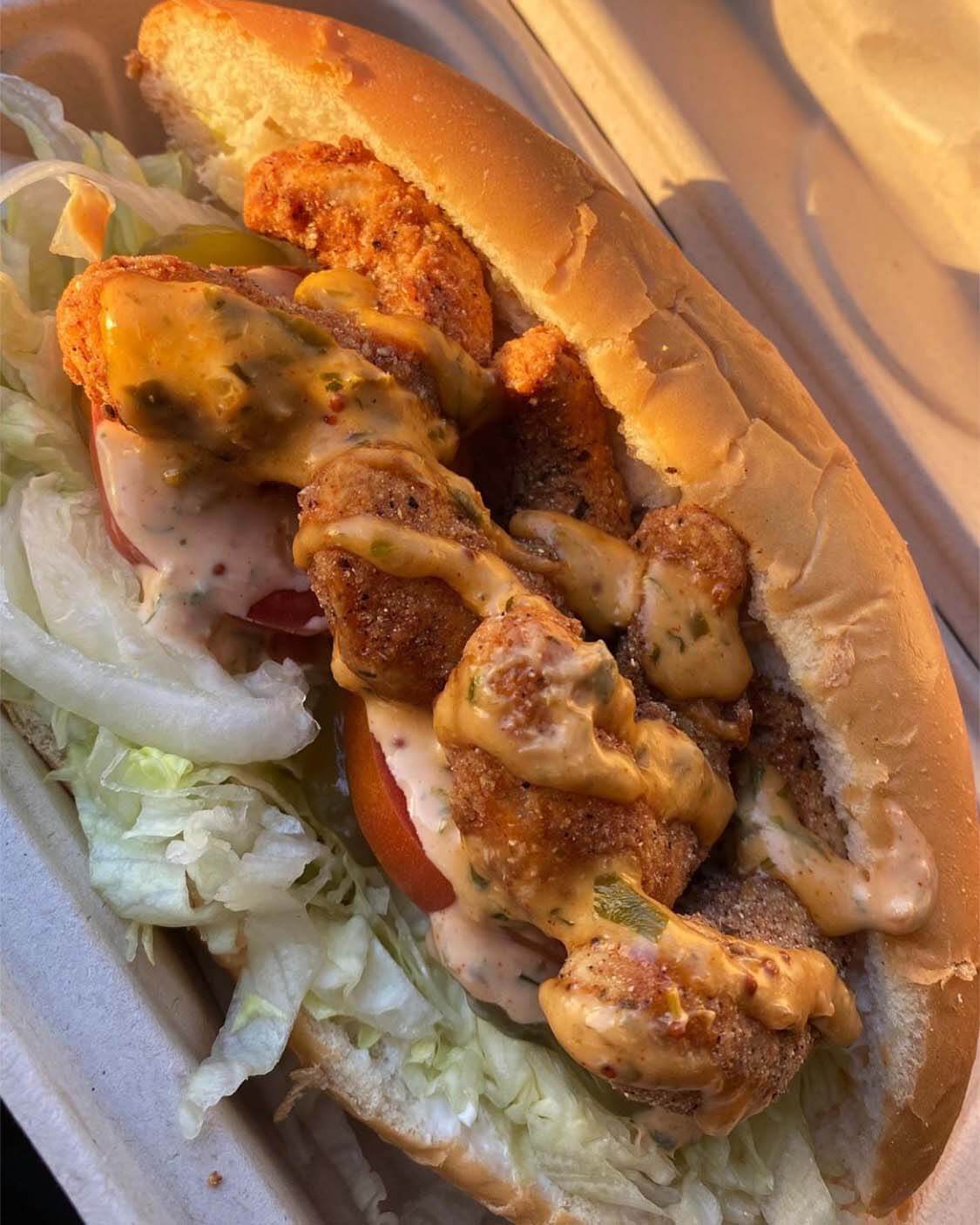 Photo credit: @saucyandsweetvegan on Instagram
Pop-up
Are you in need of a dessert that's vegan, organic, soy-free, and gluten-free? Seems almost impossible, right? Wrong! Krysten Littles of Baby Loves Sweetery bakes the most stellar treats for all dietary sensitivities. And we're not just talking about vanilla and chocolate-flavored cupcakes. Some of the rockin' flavors at Baby Loves Sweetery include Rocky Road, Dulce de Leche, and Lemon Blueberry. Custom cakes? They've got that too!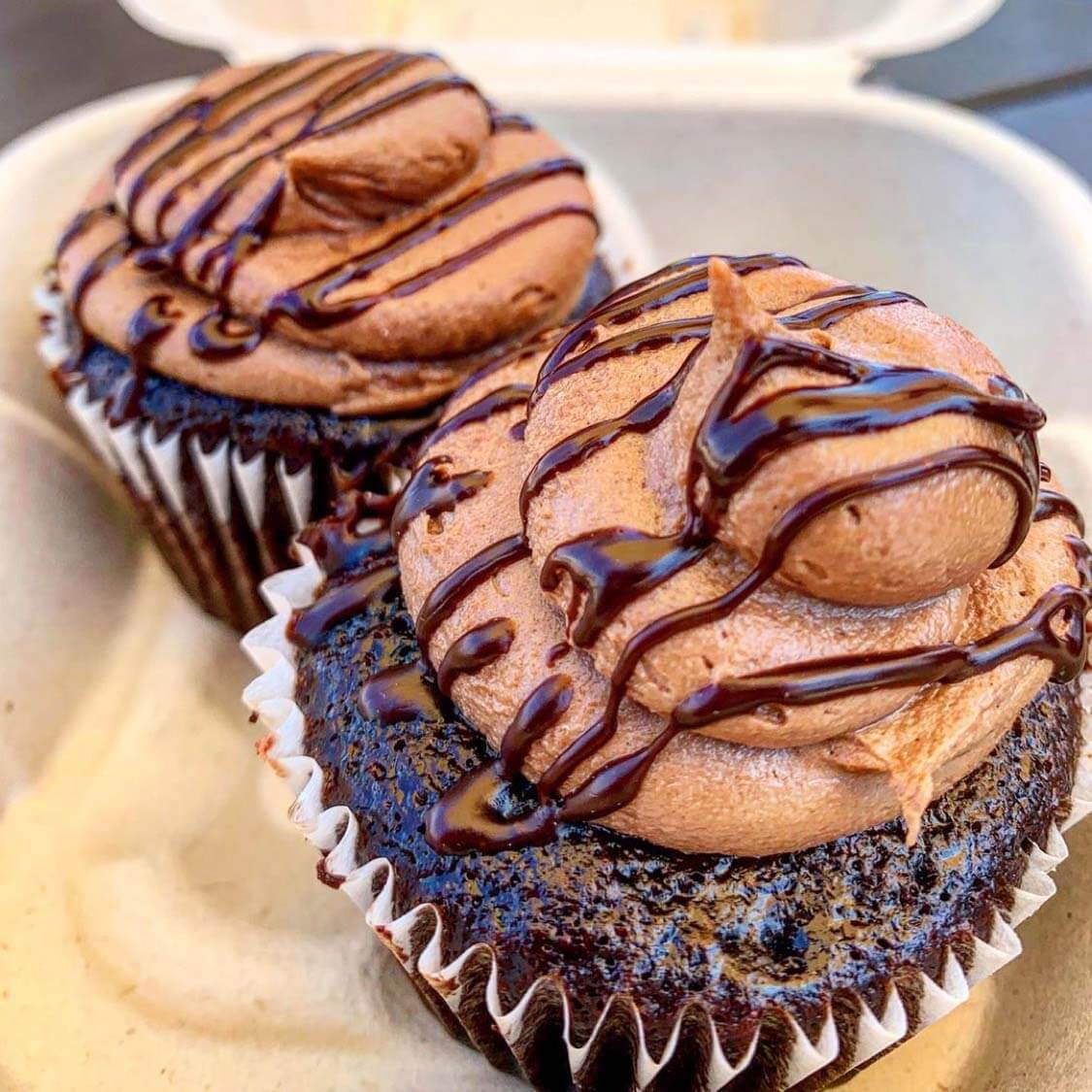 Pop-up
You may have tasted the amazing Vegan Veggie Patties from Baba's Vegan Cafe, but do you know the story behind their business? Wo'se Kofi (Afi-Shabaka) created this pop-up after realizing how limited healthy and affordable food is in South LA. Baba's Vegan Cafe primarily serves in Leimert Park, a.k.a. the African Diasporic culture hub of the Crenshaw District. Wo'se Kofi hopes to open a brick-and-mortar later this year to raise the health consciousness in the community by offering a space for healthy food, yoga, and meditation.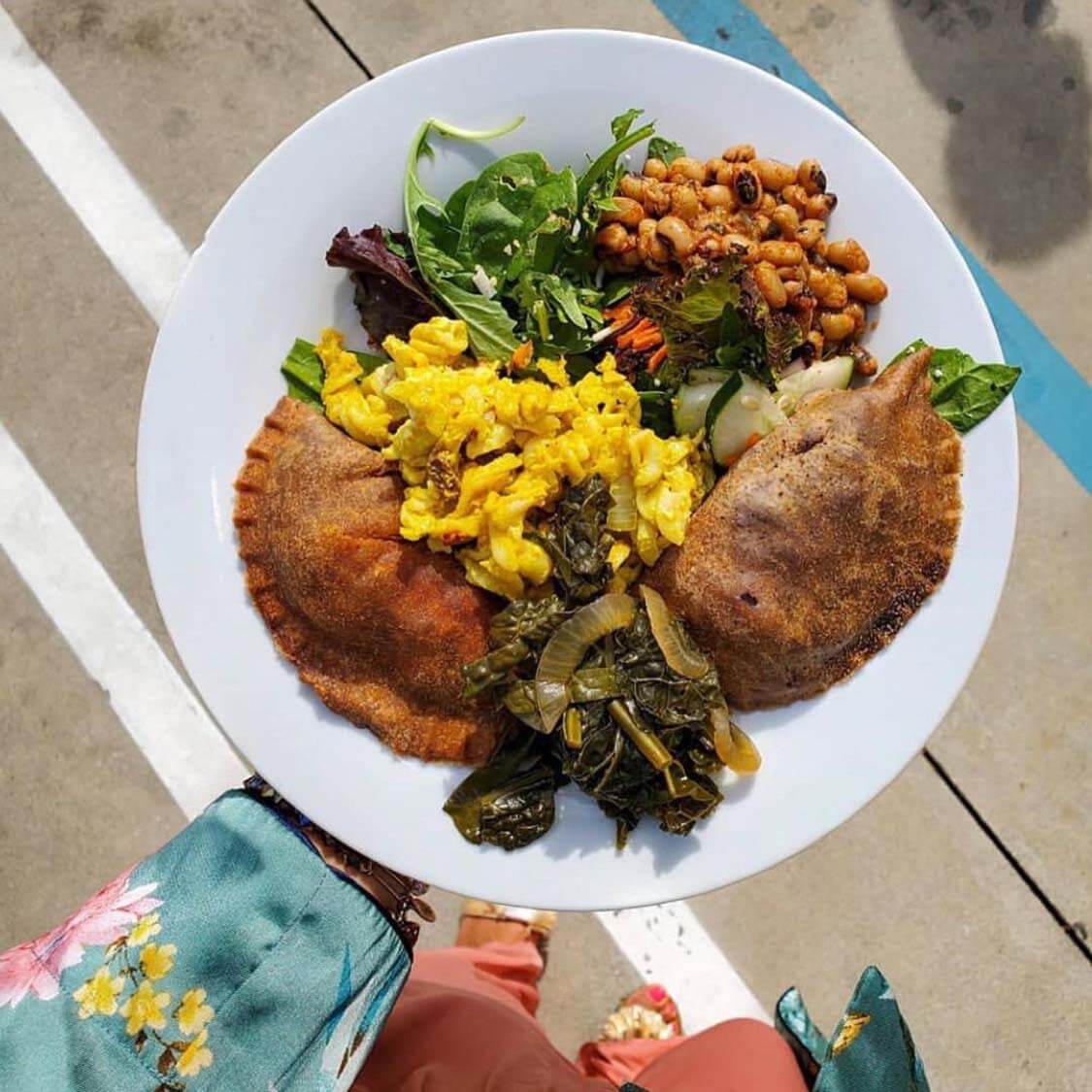 Photo credit: @thatschelsea on Instagram
Windsor Hills
What's one of the best ways to start your day? With a Supreme Croissant Sandwich from this vegan-friendly spot! When ordered vegan, the breakfast handheld contains layers of scrambled tofu, soy cheese, eggless mayo, avocado, green pepper, tomatoes, onions, and meatless bacon. A large selection of the products sold at Simply Wholesome are made in America by small, Black-owned independent manufacturers. They also offer on-site nutritional counseling and information.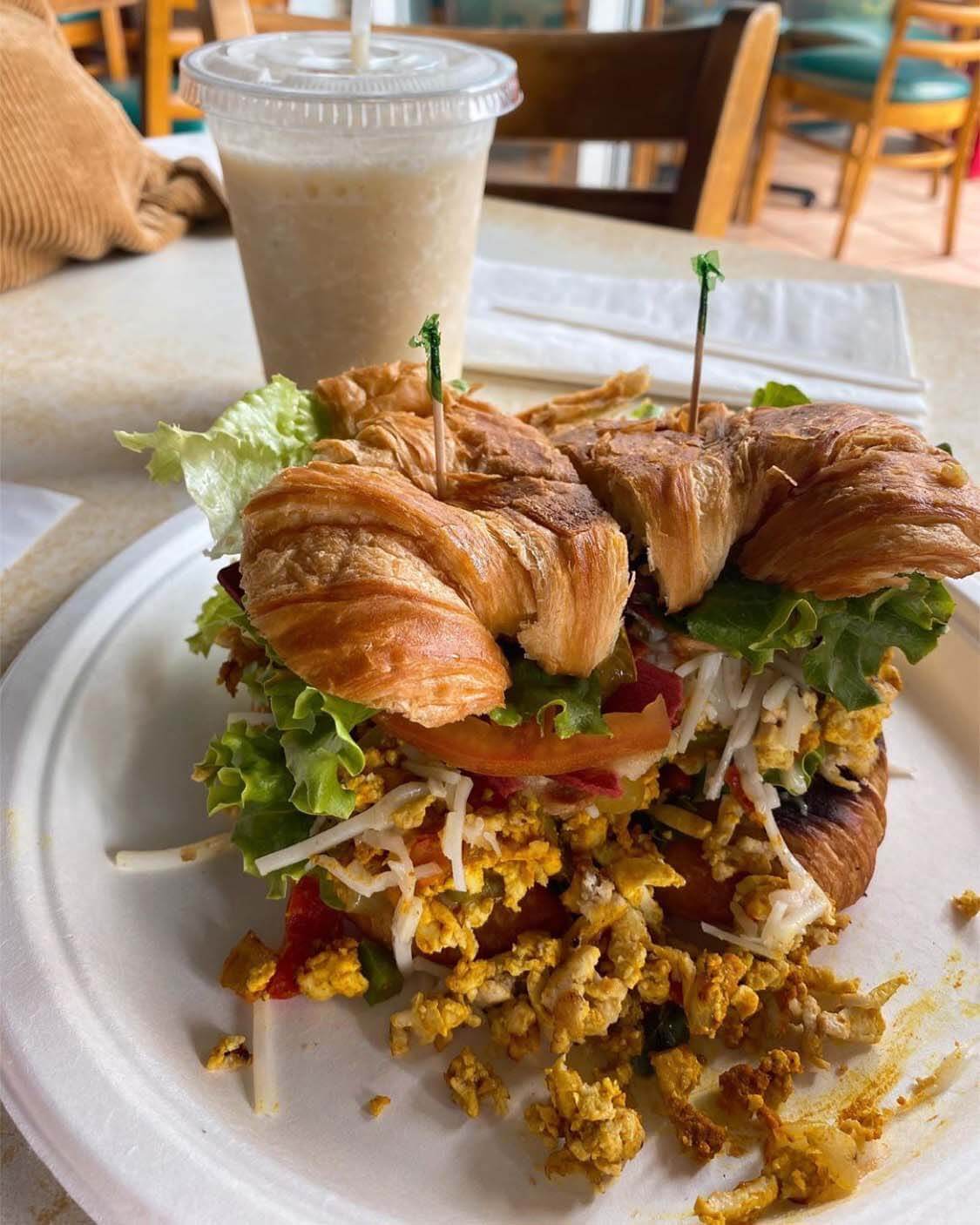 Photo credit: @phillyfoodladies on Instagram
Pop-up
Shae Seward from Cobblermania is one of the sweetest people you'll ever meet, and she makes some of the best vegan cobblers on the planet! Her handmade pies come in many different variations––Peach, Apple, 4-Berry, and Sweet Potato, to name a few! They're cleanly and safely packaged for pickup at farmers markets across LA and taste amazing with a scoop of vegan ice cream on top!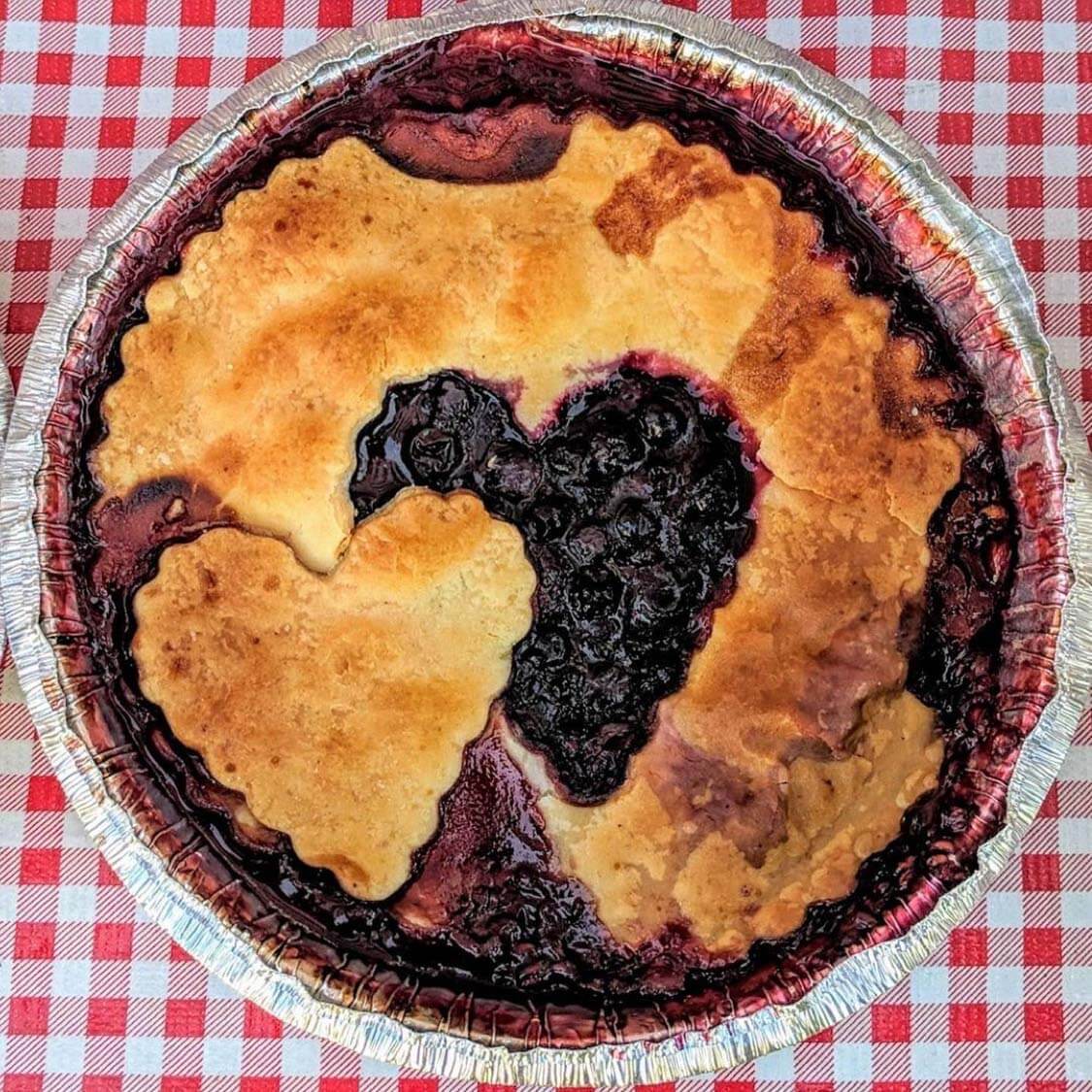 Photo credit: @foodzooka on Instagram
Pasadena
Everything's better with donuts––especially when they're in the flavors of Red Velvet, Salted Caramel, and Toasted Coconut! This vegan-friendly bakery is the perfect stop for you to get a cup of coffee, a delicious donut, and a smile! And if you're feeling extra generous, grab a box to bring to your co-workers, family, or friends. Pro tip: make sure to ask for a Blueberry Jelly Bar donut. The treat is a stunning bright blue, and it tastes even better than it looks!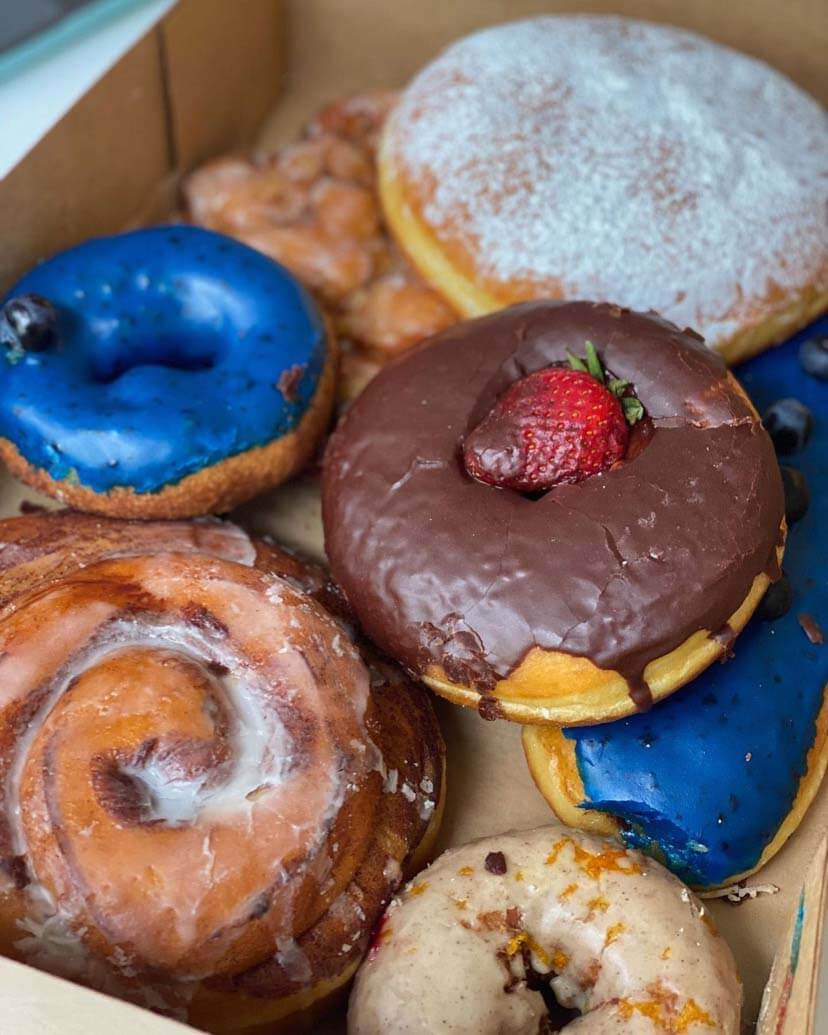 Allie Mitchell
@alliemitch
Allie is a writer, musical theatre performer, yoga instructor, and walking vegan restaurant directory. On any given day, you can catch her making tofu scramble, scouring Trader Joe's for new plant-based products, or watching The Lizzie McGuire Movie! Visit her website at alexandrammitchell.com.
Articles by Allie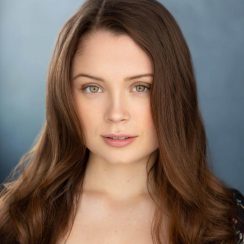 More from VegOut
Subscribe Now
Get the premier vegan food and lifestyle magazine delivered to your door (or inbox!)
Order the magazine!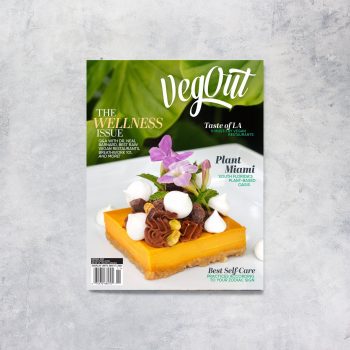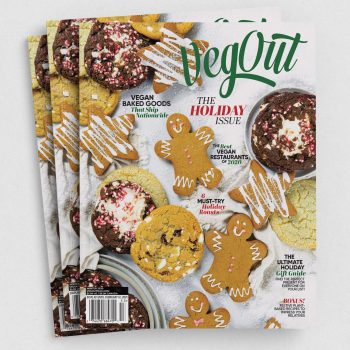 Navigation