The vegan dishes include jambalaya, gumbo, po'boys, and more!
While there are vegan burger joints in practically every Los Angeles neighborhood, other cuisines—like vegan Creole food—aren't as abundant. If you find yourself in the mood for jambalaya, gumbo, po'boys, and other Louisiana classics, add Harold & Belle's to the top of your must-try list! After serving South LA for over 50 years, this Black-owned New Orleans-style restaurant just launched a vegan menu.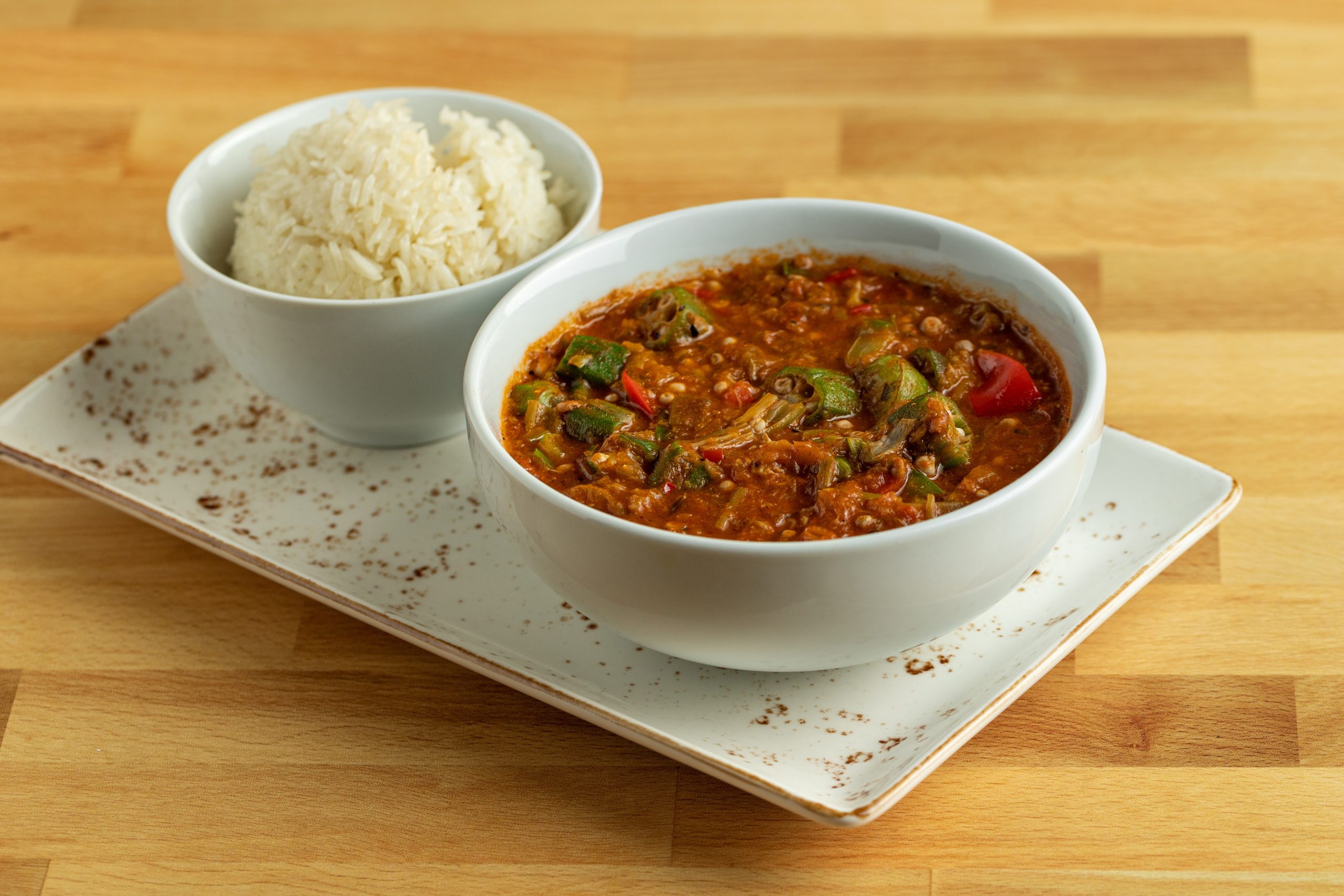 The History of Harold & Belle's
Harold Legaux Sr. and his wife, Mary Belle, first opened their namesake restaurant in September 1969. Having moved from New Orleans to Los Angeles, they were inspired to create a place for friends and family to get together, play pool, eat good food, and reminisce on home. The original Harold & Belle's was a small establishment that consisted of a bar, pool table, jukebox, and go-go dancers. The food was there, and it was good, but most people came for the ambiance and overall experience.
In 1979, Harold Legaux Sr. passed away, and his son Harold Jr. (along with Harold Jr.'s wife, Denise) assumed ownership of the restaurant. When the new couple took over, they pivoted the restaurant from a laid-back bar to a fine dining establishment. Over the years, the team added menu items and expanded the space with partners Al and Sue Honore. During this time, Harold & Belle's turned the heads of numerous iconic figures, such as Rosa Parks and Whitney Houston, who both dined at the restaurant.
When Harold Legaux Jr. passed away in 2011, his son Ryan knew he had to keep the tradition. Most Black-owned restaurants in the area, especially the higher-end ones, had closed. Ryan felt it necessary to keep the place open for the community. Now, Ryan and his wife, Jessica, own the restaurant. Just like the generation before them, they have continued to make changes to the restaurant, brand, and menu to evolve with the times—major space renovations and the recent launch of a vegan menu are among the changes.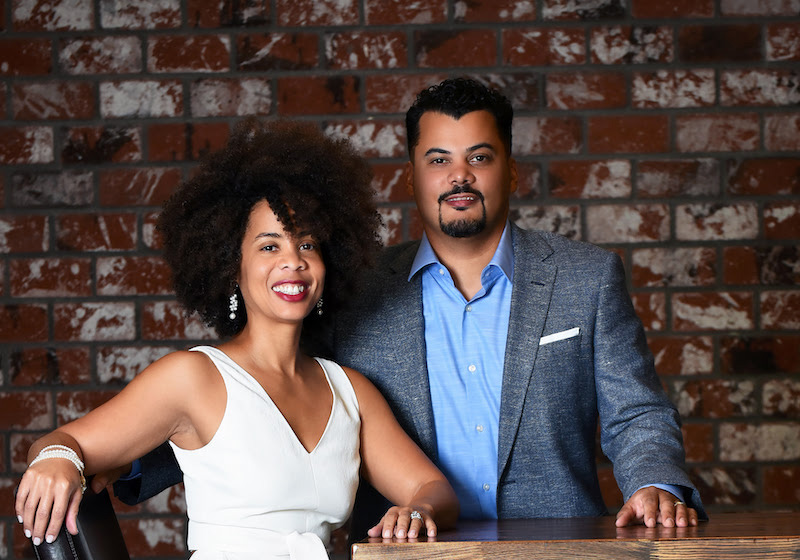 Harold & Belle's Geaux Plant-Based Menu
Harold & Belle's Geaux Plant-Based menu features a wide variety of classic Creole dishes made vegan. From po'boys and jambalaya to okra gumbo, these menu items offer a similar texture and taste as their non-vegan counterparts, making it easy for customers to try plant-based foods in a familiar way. "I went vegan about five years ago, so I wanted to be able to eat in my own restaurant. We recognize that the vegan population—especially in Los Angeles—is growing exponentially, and we wanted to acknowledge it," Jessica Legaux told VegOut.
Below is the current list of vegan options at Harold & Belle's:
Fried Oyster Mushrooms with Rémoulade
Oyster Mushroom Po'Boy
Roasted Veggie Po'Boy
Vegan Jambalaya
Mushroom & Veggie Creole
Okra Gumbo
Red Beans & Rice
Sautéed Spinach
Roasted Vegetables
Corn on the Cobb
Side Salad
House Salad (vegan upon request)
Roasted Farmers Market Salad (vegan upon request)
Canal St. Salad (vegan upon request)
Spinach & Blue Cheese Salad (vegan upon request)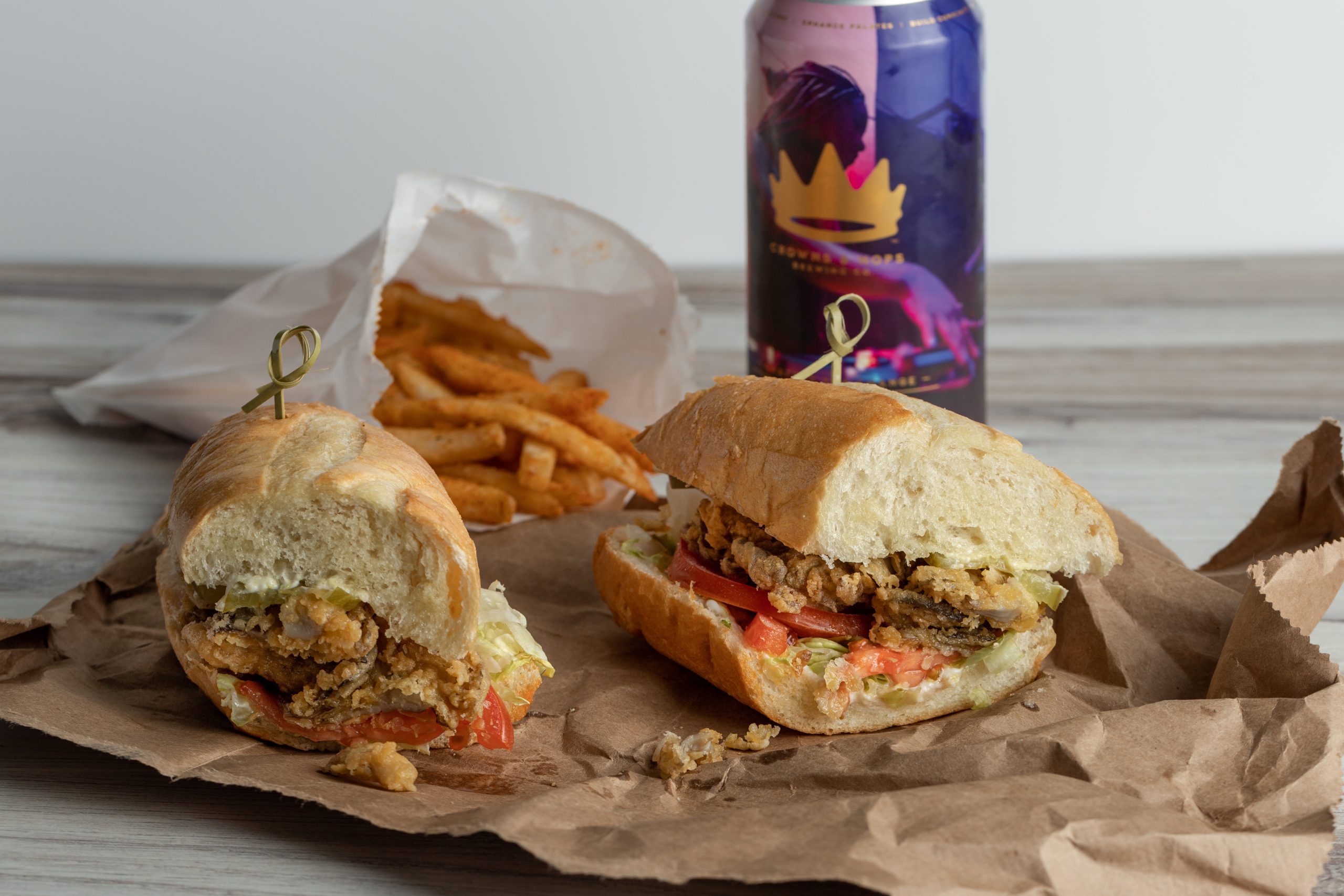 Veganizing Classic Creole Recipes
Something we love about Harold & Belle's vegan offerings is that they're made from whole food plant-based ingredients. The restaurant prides itself on avoiding processed meat substitutes and instead opts for vegetables, like oyster mushrooms, that offer a rich flavor and texture profile when prepared a certain way. Because Jessica has been vegan for years, she and Ryan were already familiar with veganizing classic Creole recipes.
"I look at the dish we're trying to recreate and focus on the animal-based products and think of substitutes. Most of the time, it's common substitutes that we're already doing. When it comes to seasonings, they're all plant-based anyway, so it's easy to recreate flavor profiles," shared Ryan Legaux.
Since launching the Geaux Plant-Based Menu, Harold & Belle's has seen a great customer response. Given the long history and tradition of the restaurant, one might assume people would be hesitant. However, Ryan pointed out that after his parents took over, Harold & Belle's continued to evolve, while still maintaining its integrity.
"When it came down to remodeling, we didn't want it to make this ultra-modern place that doesn't feel homey or totally unrecognizable to people that have been coming here for years," said Ryan Legaux, "We're walking that fine line of trying to make something presentable—[so that] new customers come in—without alienating the old customers. [We used that same strategy when creating the vegan menu.]"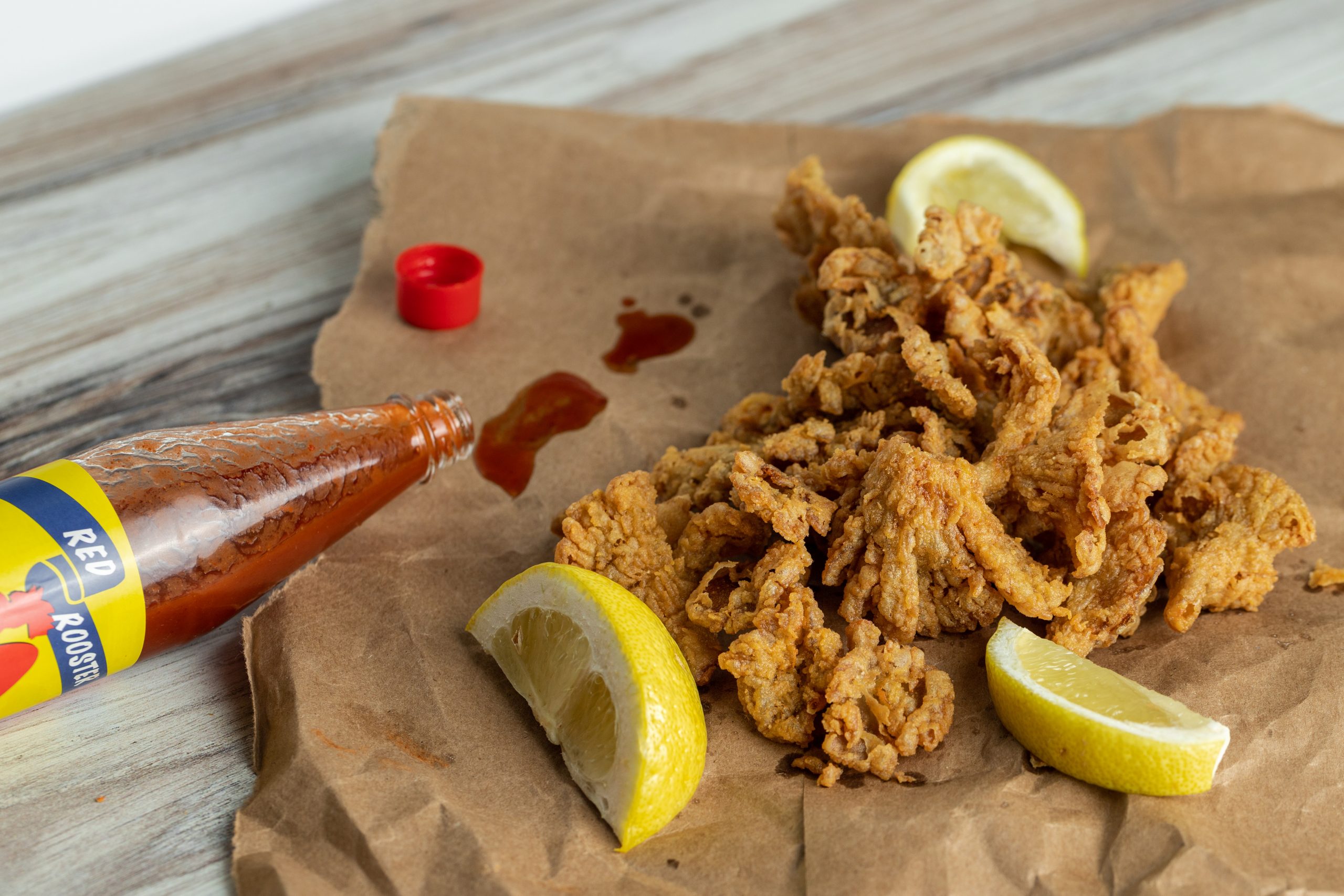 Upcoming Menu Launches and Events at Harold & Belle's
With the success of Harold & Belle's Geaux Plant-Based menu, Jessica and Ryan assured us that more vegan dishes will roll out soon. Starting mid-February, the bar will open back up for happy hour Monday-Thursday, beginning at 4pm. The happy hour menu will welcome a new vegan grilled cheese dish served with Creole sauce, which is a Louisiana twist on the grilled cheese and tomato soup combination. Another new vegan meal debuting on the menu is a barbecue mushroom bowl, Harold & Belle's plant-based take on their famous barbecue salmon bowl. They're also working on a stuffed mirliton dish with trinity, okra, and mushrooms!
Before the pandemic, Harold & Belle's hosted and attended several events, which they plan to get back to very soon. This March, they will bring back their epic Mardi Gras celebration and hope to attend the LA County Fair, among other fairs and festivals, with plenty of vegan options.
To stay updated on upcoming menu launches and events at Harold & Belle's, visit HaroldandBelles.com. The restaurant is located at 2920 W Jefferson Blvd, Los Angeles, CA 90018.
Photos courtesy of Harold & Belle's