It can be difficult to find amazing, all-vegan South Asian dishes. Whether you're craving a flavorful chana masala or a heavenly spicy curry, VegOut has you covered, so you can enjoy the vibrance of South Asian cuisine without the traditional dairy-heavy ingredients. Here are our picks for some of the best South Asian-owned vegan restaurants across the nation.
Portland, OR
Portland's first Sri Lankan restaurant, Mirisata is BIPOC-owned and entirely plant-based. With a vegan take on classic street food dishes like Kottu Roti, you can choose your protein source—soy "chick'n" or jackfruit—which is perfectly seasoned and combined with chilis, cabbage, carrots, scallions, JUST Egg, and cut-up pieces of paper-thin godamba roti. In addition to their main menu, Mirisata also offers a special rotating curry menu that features a platter of different rice and curry dishes each week. Be sure to check the week's special rice and curry offerings ahead of time on Mirisata's website, as they are only available on Fridays, Saturdays, and Sundays.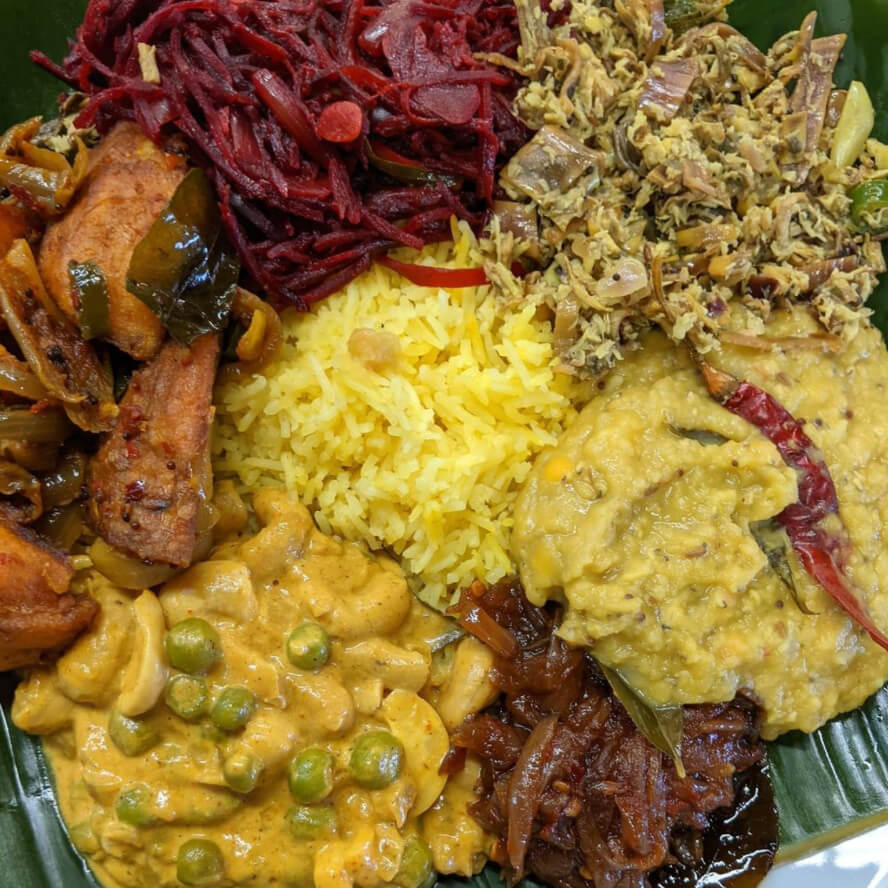 Atlanta, GA
Serving homestyle Bangladeshi comfort food, Deshi Street Bangladeshi Restaurant offers many delicious vegan options. Their Eggplant Bhorta dish boasts a flavorful clay-oven roasted eggplant seasoned with a blend of ground spices and herbs. Other vegan options, including the Okra Bhaji, Chickpeas with Eggplant, and Mushroom with Lentils, to name a few, are clearly marked as being vegan on their menu—making dietary restrictions easy to navigate.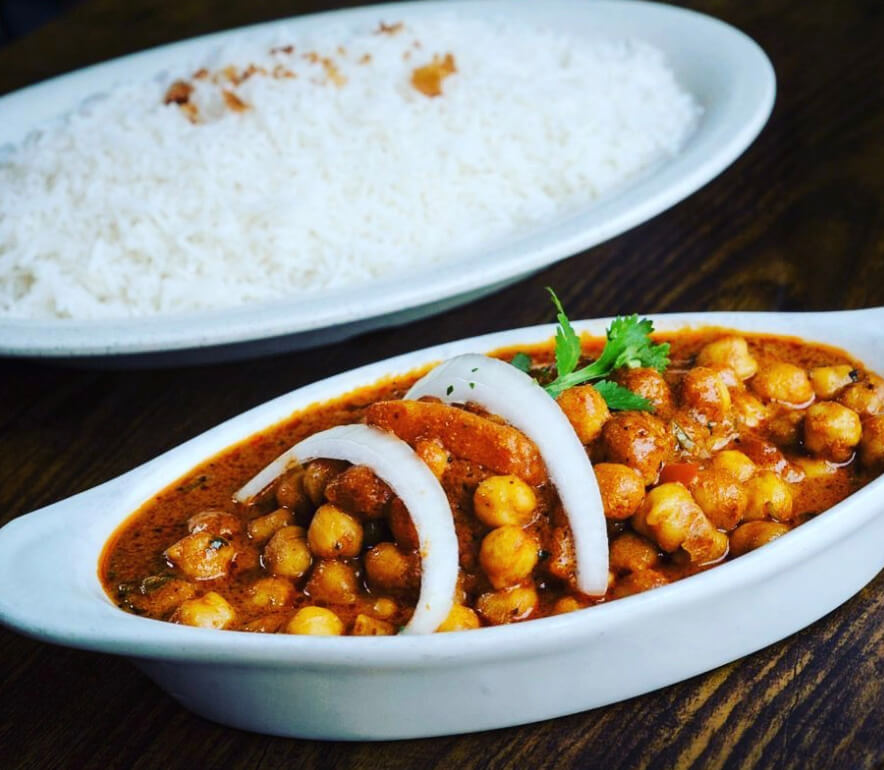 Nashville, TN
Offering a modern twist on Indian street food, Chaatable's colorful aesthetic and hipster vibe elevate its flavorful Indian dishes. Owned and operated by a husband-and-wife duo, the restaurant boasts a transformative tasting experience, taking you on a brief journey to the heart of Indian cuisine. Chaatable offers a variety of mouth-watering vegan options for their signature chaats, including a Cucumber Watermelon chaat seasoned with chili powder and lime, as well as an Heirloom Tomato Koochumbar chaat seasoned with roasted cumin and shaved onion. Don't leave without sampling their creamy Cashew Coconut Curry made with coconut milk—a restaurant staple.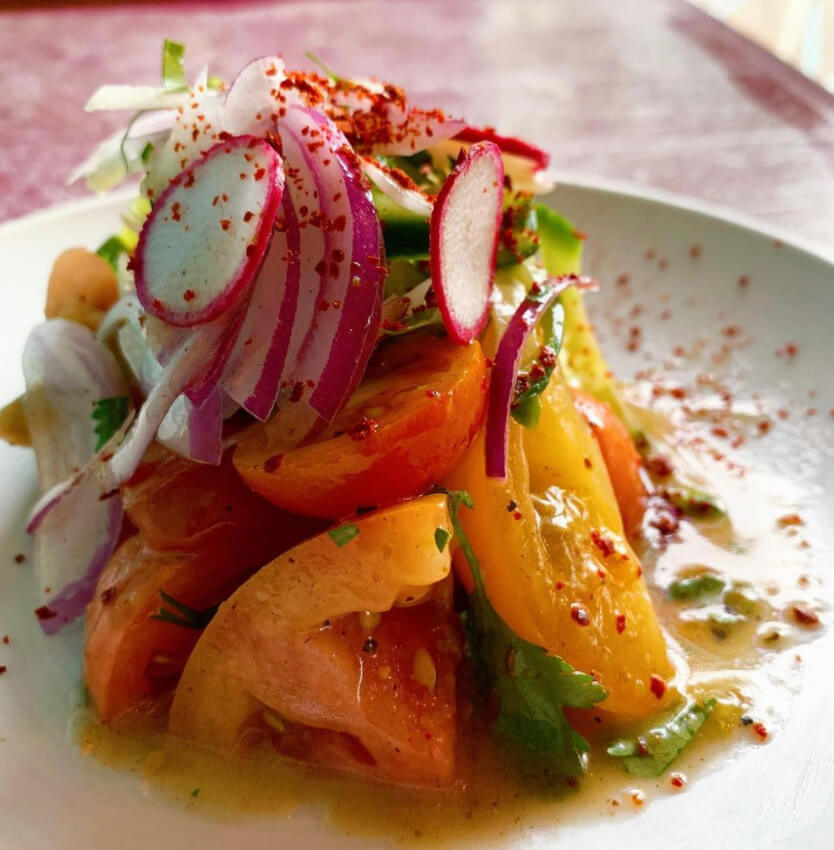 Portland, OR
An authentic and contemporary Indian restaurant, Maruti strives to showcase the beauty and benefits of the Ayurvedic diet with its paleo-, gluten-free-, and vegan-accommodating menu. Popular vegan options include the Vegan Tikka Masala, with a spicy coconut cream-based tomato sauce served with a mix of mushrooms and potatoes, that you can pair with their delicious Vegan Garlic Naan. If you have room for dessert, Maruti offers a vegan and gluten-free Chocolate Chai Cheesecake made with organic nuts, dates, and organic agave.
Baltimore, MD
With a variety of clearly marked vegan options on their menu, The Verandah also offers a swarm of dairy-free, gluten-free, and vegetarian options, as well, making it a great place to take large groups with specific dietary restrictions. Start your meal with a selection of vegan small plates and appetizers, including Onion Pakoras and Trini Doubles. For entrees, The Verandah serves a Vegan Chana Masala and Vegan Korma that can be washed down with a hot cup of Vegan Masala Chai made with soy milk.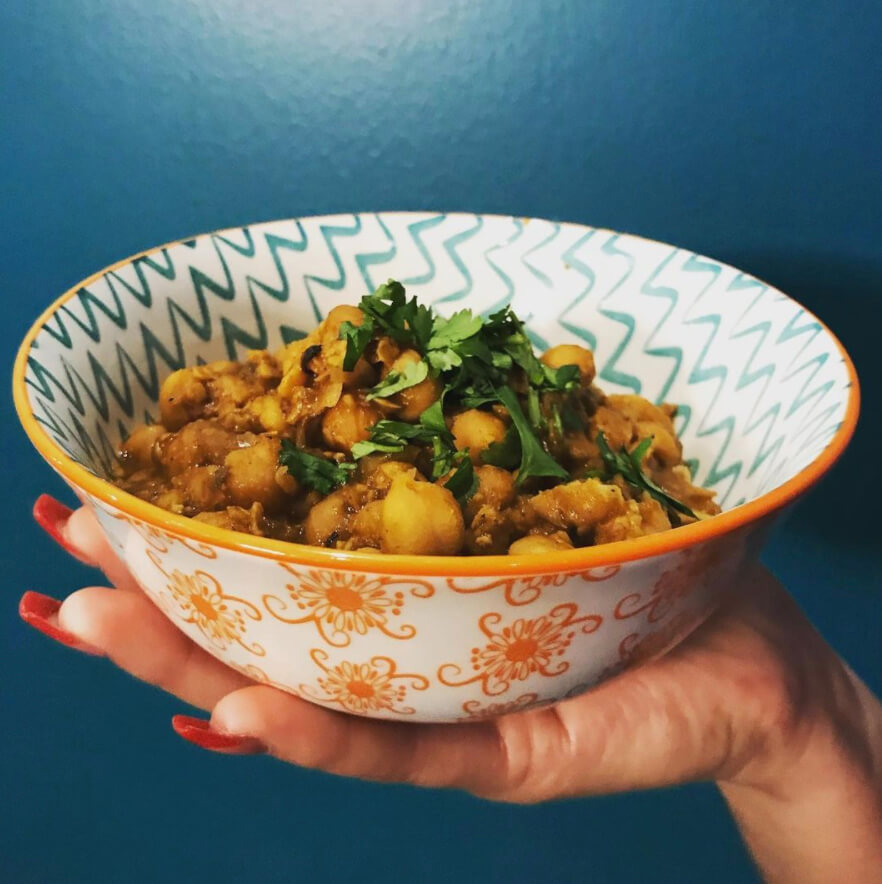 New York City, NY
Located in NYC, Ahimsa offers a variety of vegan dishes from Northern and Southern India, as well as some classic Indian street food options. With a variety of vegan options, you'll want to explore the extensive menu and all it has to offer! The vegan samosas are a must-try, with onions, potatoes, peas, and lentils seasoned with a perfect blend of Indian spices, alongside a Vegan Mulligatawny Soup with tomato, lemon, herbs, and lentils. For larger plates, customers can choose from several different Vegan Dosas and Curries—including Vegetable Vindaloo, Yellow Dal, and Bhindi Masala.