These brands offer biker shorts that are trendy and earth-friendly––hey, that rhymes! Whether you're an avid mountain biker, spin class enthusiast, or have never sat on a two-wheeler in your life, we can all agree that biker shorts are one of the hottest new movements in the fashion scene. With the stretchiness of leggings and the breeziness of short-shorts (without all the chafing), these mid-length bottoms hit the sweet spot for comfort and style. Here are a few of our favorites!
This clothing brand lives out their motto, "Make Sustainability Sexy" by composing their garments out of recycled plastic bottles. How? They turn BPA-free bottles into non-toxic pellets that are spun into yarn and later, woven into fabric! Wolven also invests in programs that support a range of environmental projects to offset the emissions they've created. Their new Midi Bike Shorts are the perfect solution to those who seem to only find shorts that are too long or too short. These high-waisted bottoms have a gorgeous ruched detailing and come in a variety of stylish geometric patterns. Wolven also stocks traditional length biker shorts. Want to know the best part? They have POCKETS! We're sold!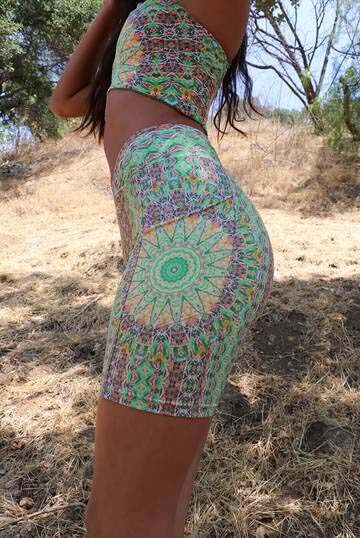 If you've been on the hunt for a pair of classic and comfy biker shorts perfect for lounging around the house, working out, or taking a trip to the grocery store, look to Back Beat Co.! Their Organic Cotton Run Shorts come in a flattering high-waisted cut and four simple colors. This California-based ethical clothing brand uses low impact materials to craft their garments, like organic cotton and hemp, and ships their packages using recycled mailers and compostable bags.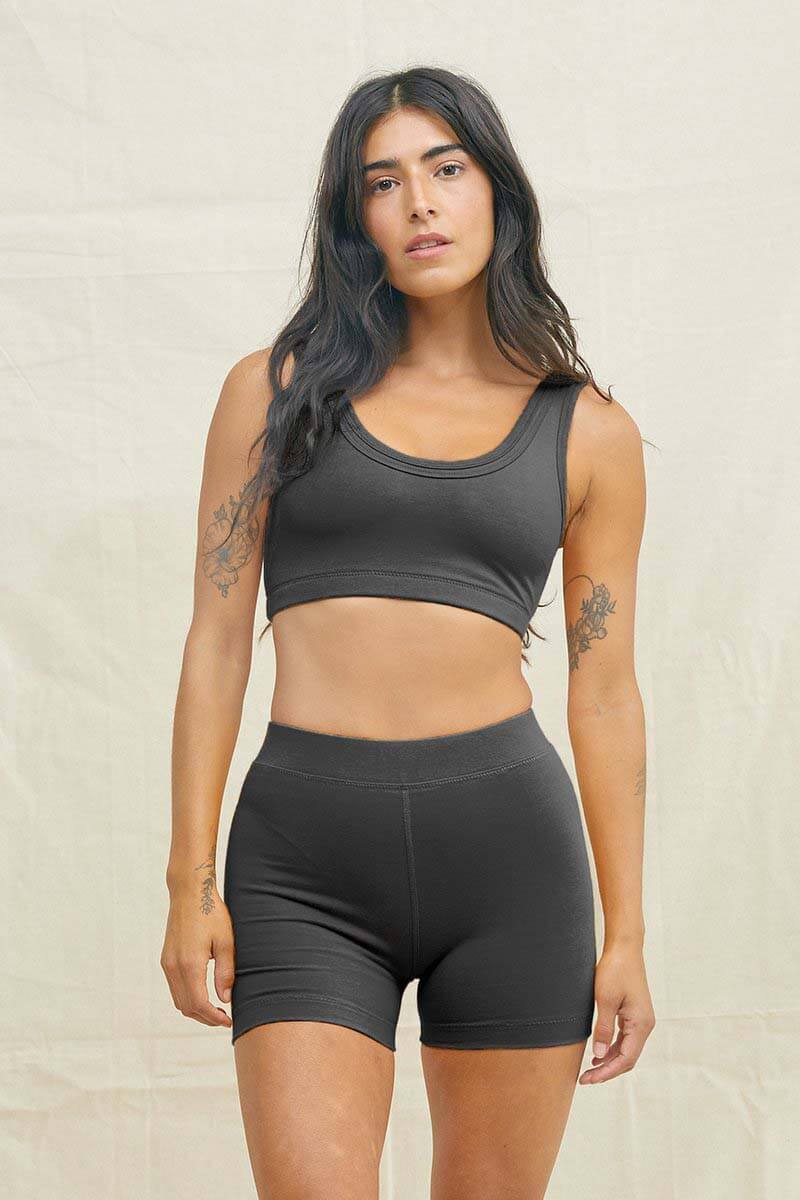 We are obsessed with the Kazuko Shorts from Groceries Apparel! They're made from GOTS-certified organic cotton and spandex, come in an adorably vibrant pink color or a timeless solid black variation, and are produced locally in Los Angeles. Additionally, this eco-friendly brand is built on strong values of supporting family farms, localized manufacturing, and living wages. What more could we ask for?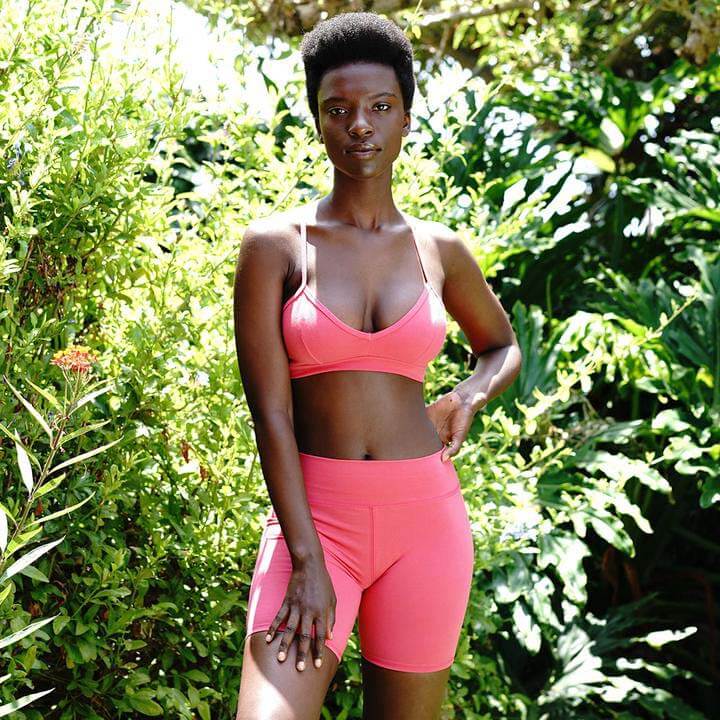 The Active High-Waisted Shorts from Boody are comfy, cute, and eco-friendly! They're composed out of natural bamboo fabric and come in grey and black varieties. Every pair purchased saves the equivalent of 1.6 miles of driving emissions, 439.5 hours of LED bulb energy, and 72.8 gallons of drinking water. So you can feel good about treating yourself to a new pair of trendy trousers!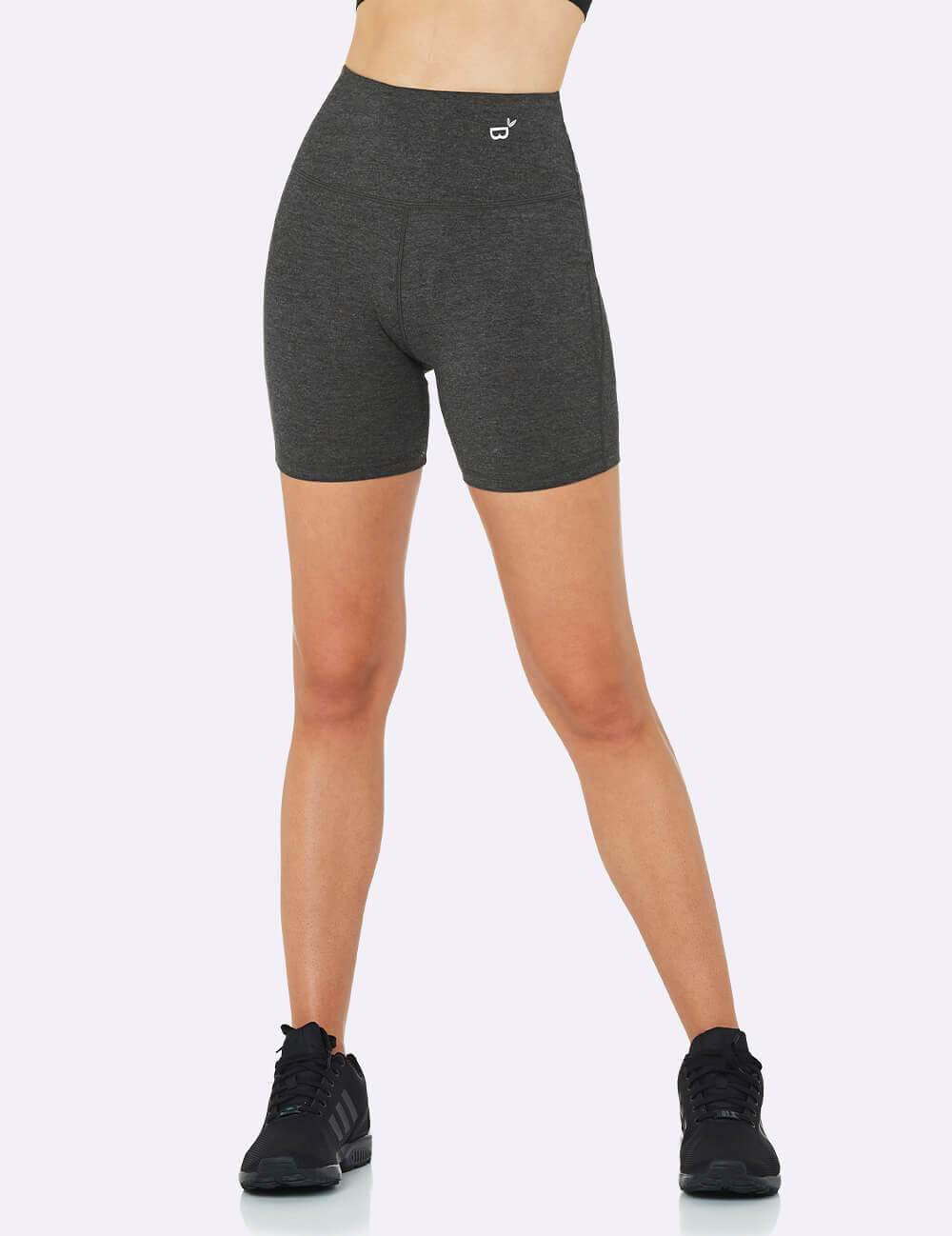 When searching for new clothes, it's important to find items that are long-lasting and made from sustainable materials. That way, you can purchase new clothing less, avoiding fast fashion. The SilverTech Active Yoga Shorts from Organic Basics are created from a super stretchy fabric that's achieved through recycled materials. These seamless bottoms make the perfect addition to your workout wardrobe! Want to complete the set? This brand stocks matching tops, too!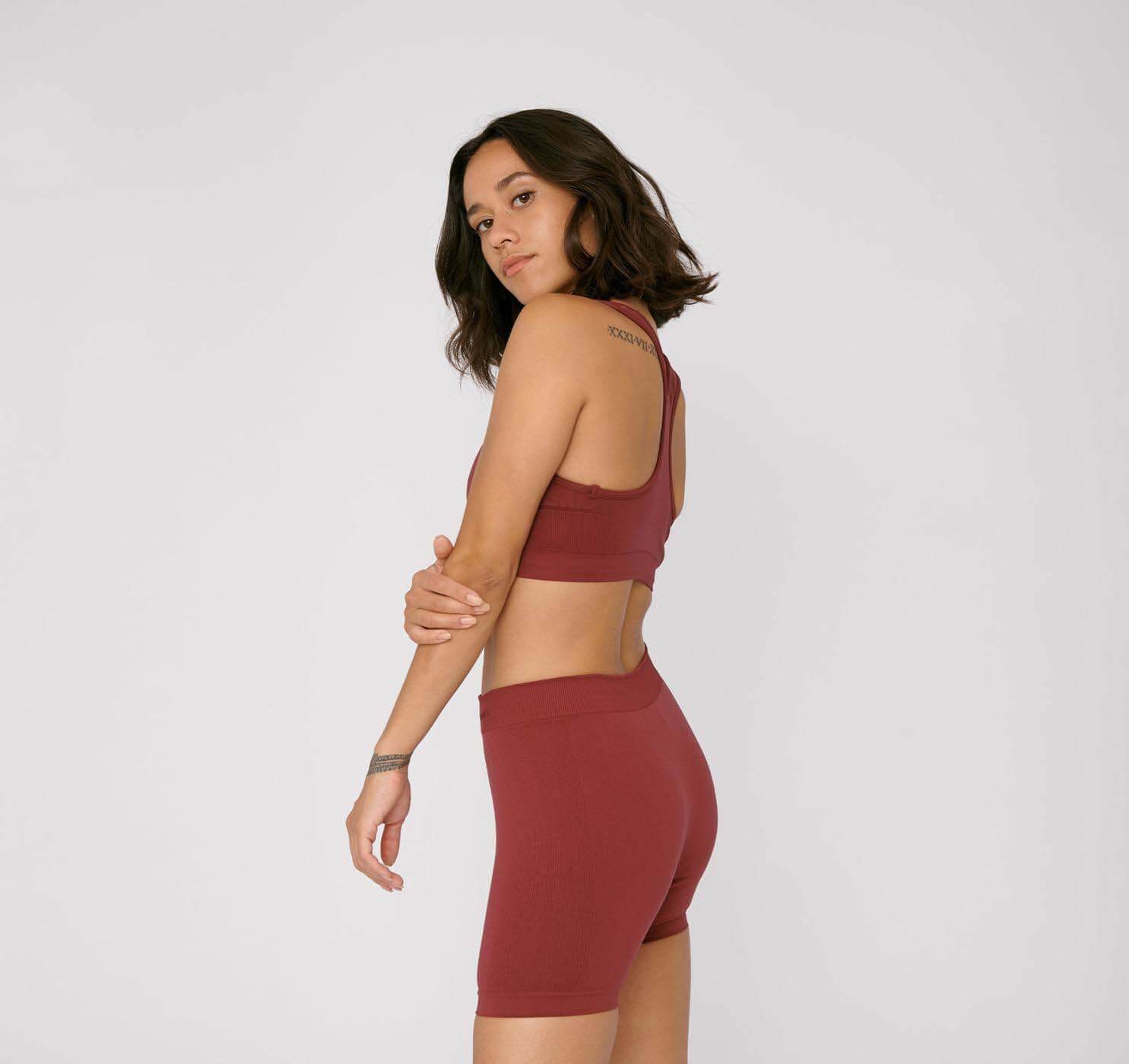 Did you know these eye-catching biker shorts are recycled and recyclable? Don't worry, we'll explain. The compressive fabric that makes up these bottoms is created from recycled water bottles and fishing nets. Ready to retire your trousers? Thanks to Girlfriend Collective's new program, ReGirlfriend, you're able to send back your old garments that are then upcycled into new pieces that can be worn again and again! Girlfriend Collective is an all-inclusive clothing brand that places a high priority on body inclusivity and representation. They offer extended sizes up to 6XL and work with models of all shapes, sizes, and backgrounds.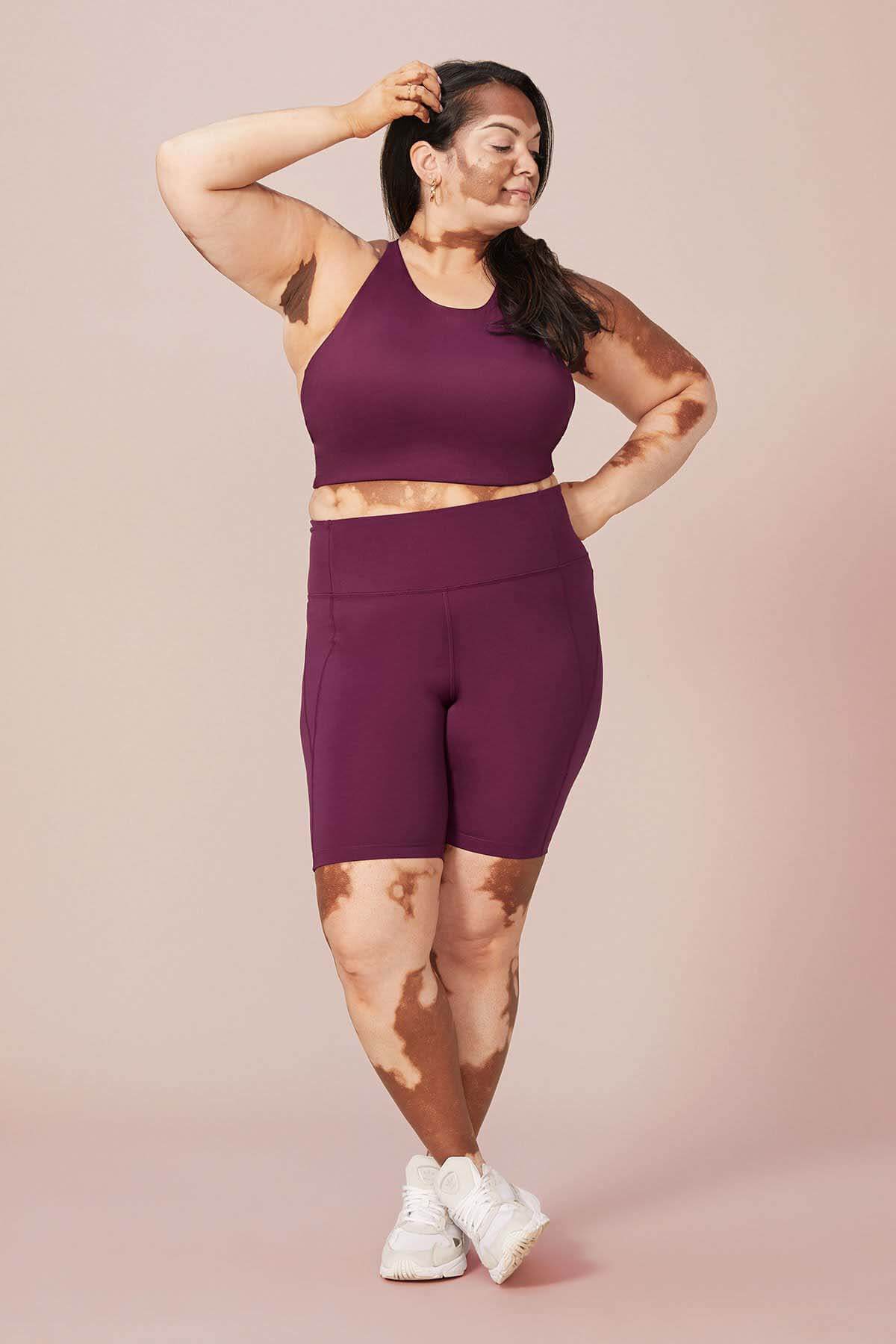 Heading to spin class? Show up in style with a pair of Beyond Yoga's Spacedye Biker Shorts! They're made from a super soft fabric with moisture-wicking capabilities to help keep you dry. These beauties are available in a few core colors as well as bright and fun seasonal shades. Beyond Yoga produces their items in Los Angeles following sustainable practices under fair and safe workplace conditions.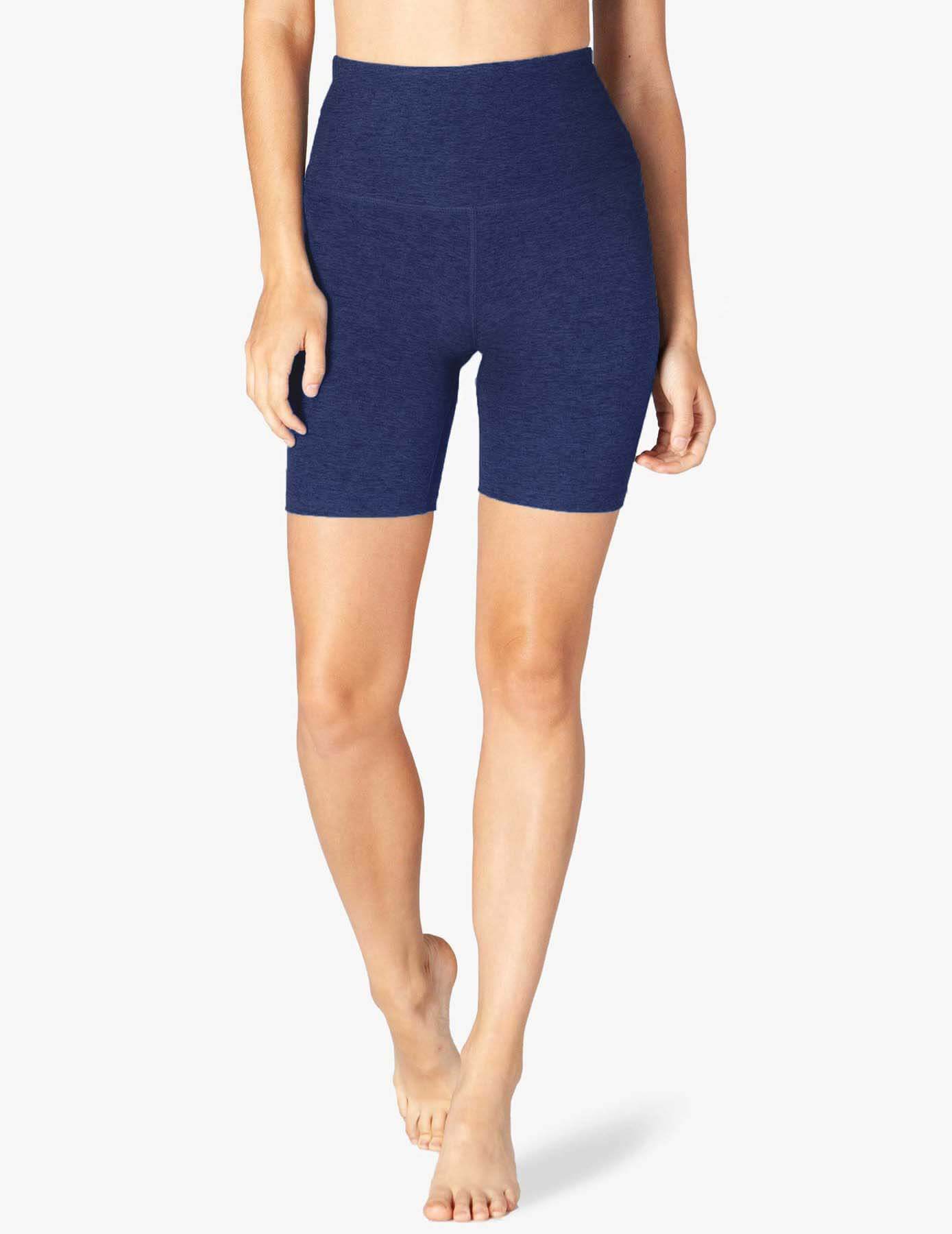 And for the most sustainable option of them all, ThredUP! While it's fun to buy brand new clothing items that are hot off the press, that's not the most earth-friendly route. Buying from secondhand shops is the way to go! Why? You are still buying items that are new to you, but this time, your clothing purchase doesn't cause any additional harm to the environment since the garments have already been made. ThredUP is an online platform that allows consumers to buy and sell gently used clothing. You can also check out your local thrift store, or visit other online marketplace platforms to seek out the perfect pair of biker shorts.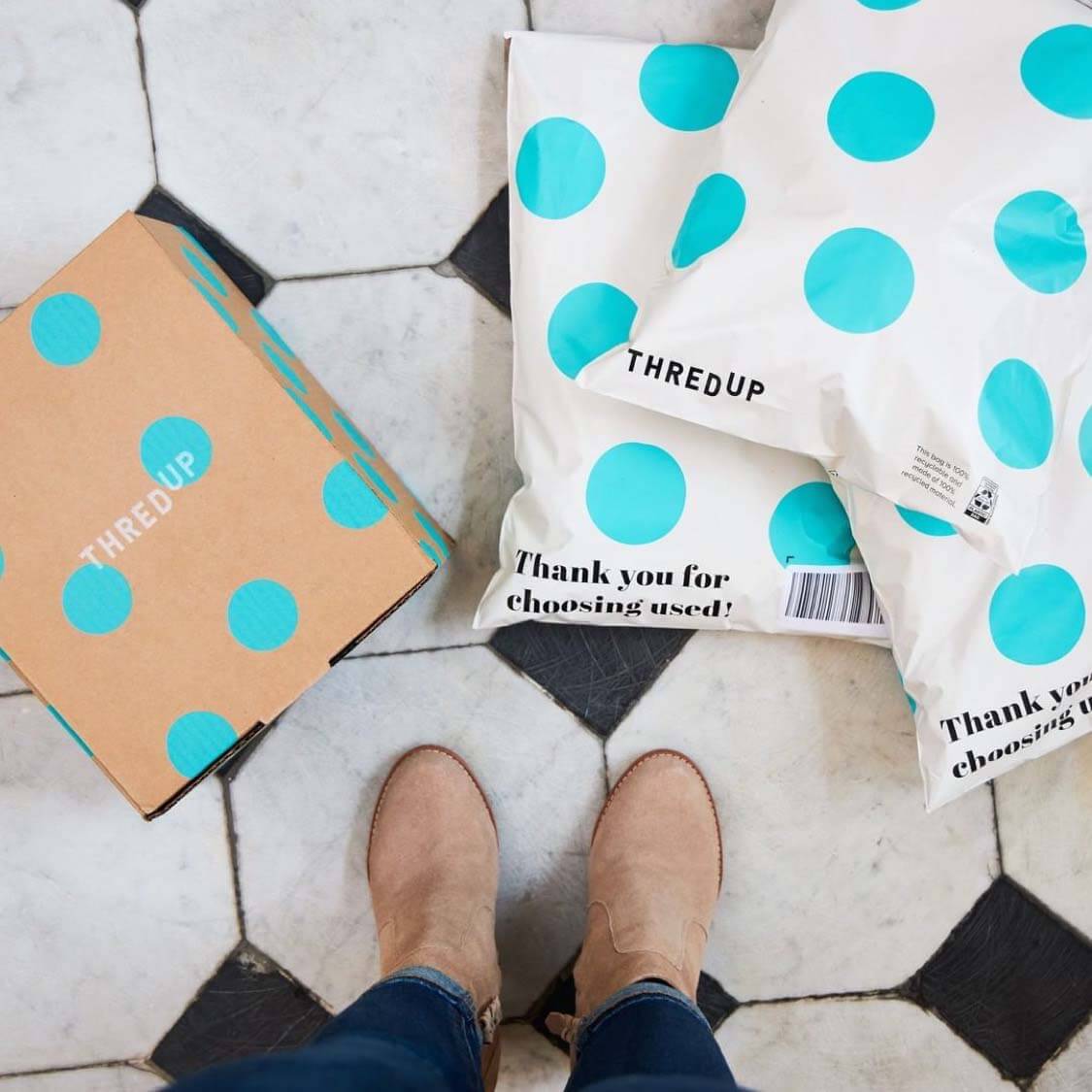 Feature image: Wolven