These vegan holiday recipes pair well with crisp bubbly and good company.
So, you were put in charge of the holiday cooking this year. No worries! Not only do we have your back, but we have major recipe inspiration. From boozy brunches and appetizer delights to full-course meals and seasonal desserts, there's a recipe for just about everything. To get a jump start on your culinary game plan, check out these 10 best vegan cookbooks for the holidays.
Gearing up for some major holiday cooking? This is one of the best vegan holiday cookbooks out there. Katie Cuplin's Vegan Holiday Cookbook: Festive Plant-Based Meals and Desserts for the Thanksgiving and Christmas Table features 75 tasty dishes. Find recipes for Artichoke Dip, Sweet Potato Salad, Roasted Vegetable Stuffing, and Nutmeg Cookies. This book will serve you for many holiday seasons to come.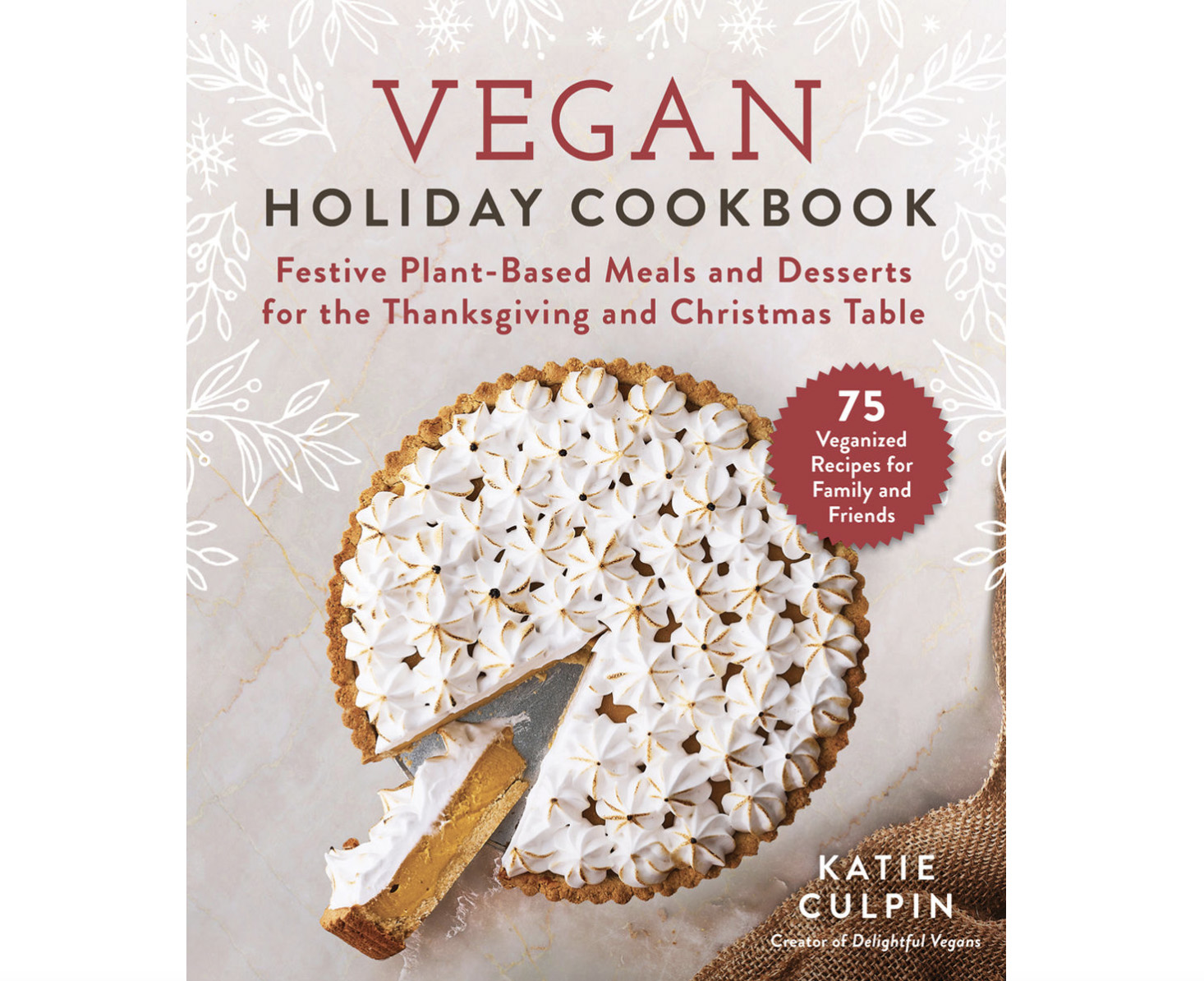 With recipes like Nutty Eggnog, Swedish Meatballs, and Gingerbread Biscuits, this vegan holiday cookbook is great for entertaining. Happy Vegan Christmas: Plant-Based Recipes for Festive Scandinavian Feasts also makes a great gift. 'Tis the season for giving after all! But if you're making some of these tasty plant-based recipes, don't forget to share them with your friends and family.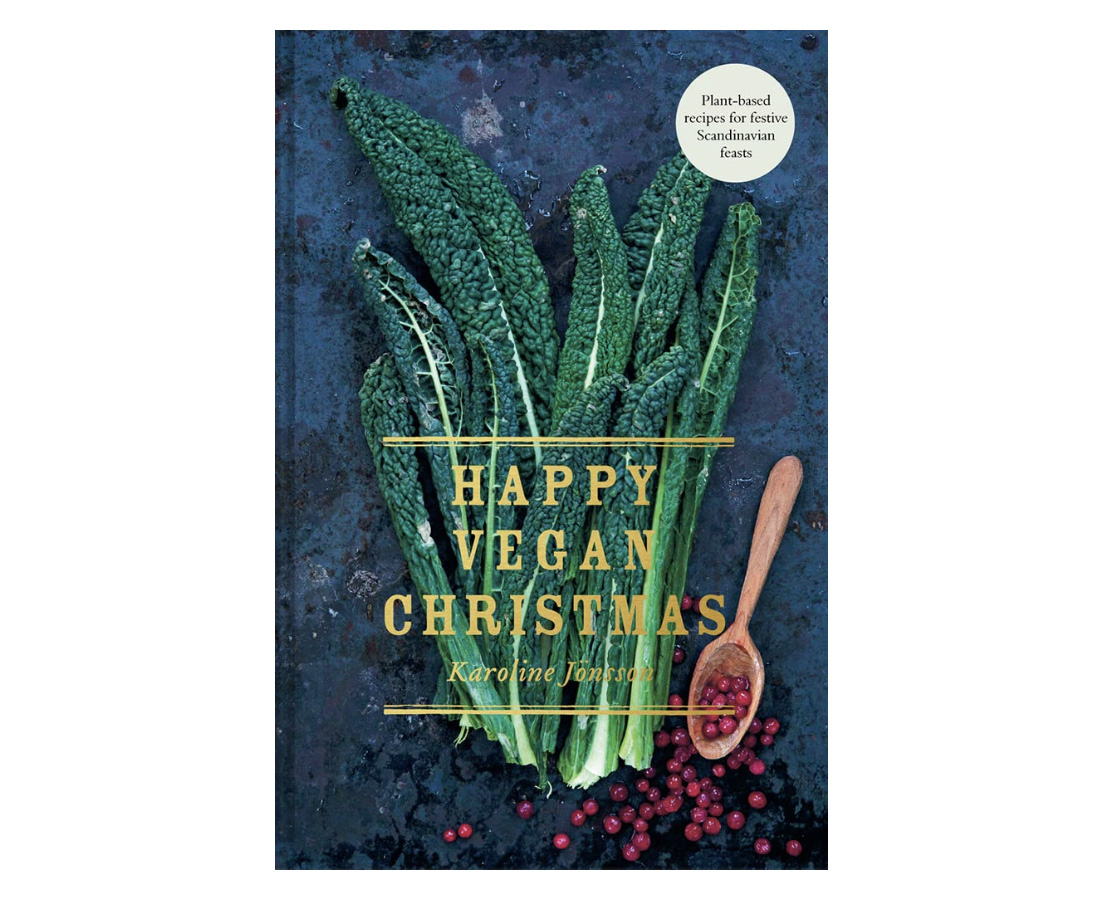 If you're tackling the holiday cooking and entertainment this year, you need Catarina Milano's book. The Vegan Holiday Cookbook: Festive Plant-Based Recipes For the Christmas and Thanksgiving Seasons is one of the best vegan holiday cookbooks! Check it out if you're looking for over 50 holiday recipes to use to impress your guests. We believe in you!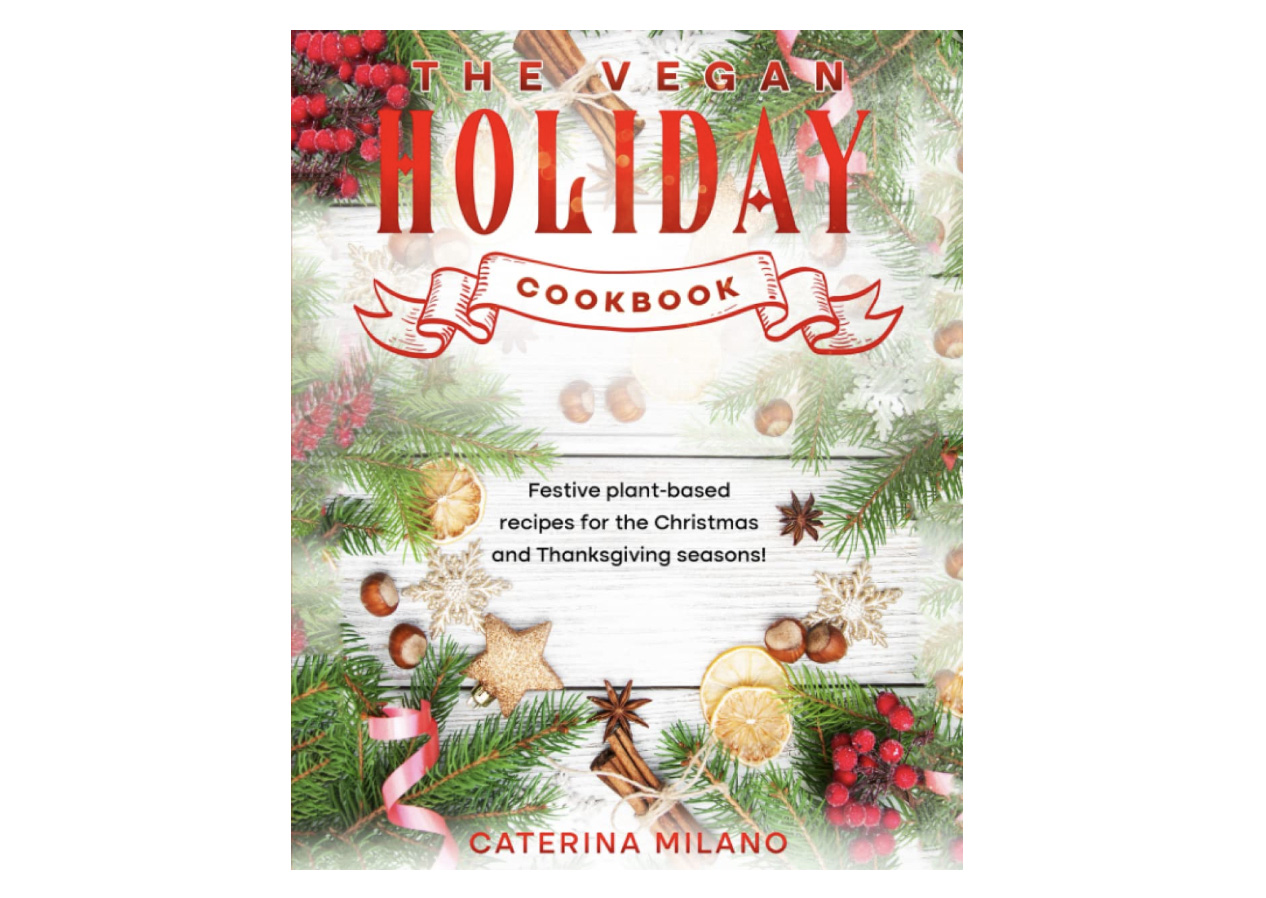 Bestselling author Isa Chandra Moskowitz created one of the best vegan holiday cookbooks on the market. The Superfun Times Vegan Holiday Cookbook: Entertaining for Absolutely Every Occasion stays true to its title. But Isa's book doesn't just guide you through Thanksgiving and Christmas. It offers holiday inspo all year round. From NYE and Easter to the Fourth of July and Hanukkah, this cookbook has you covered.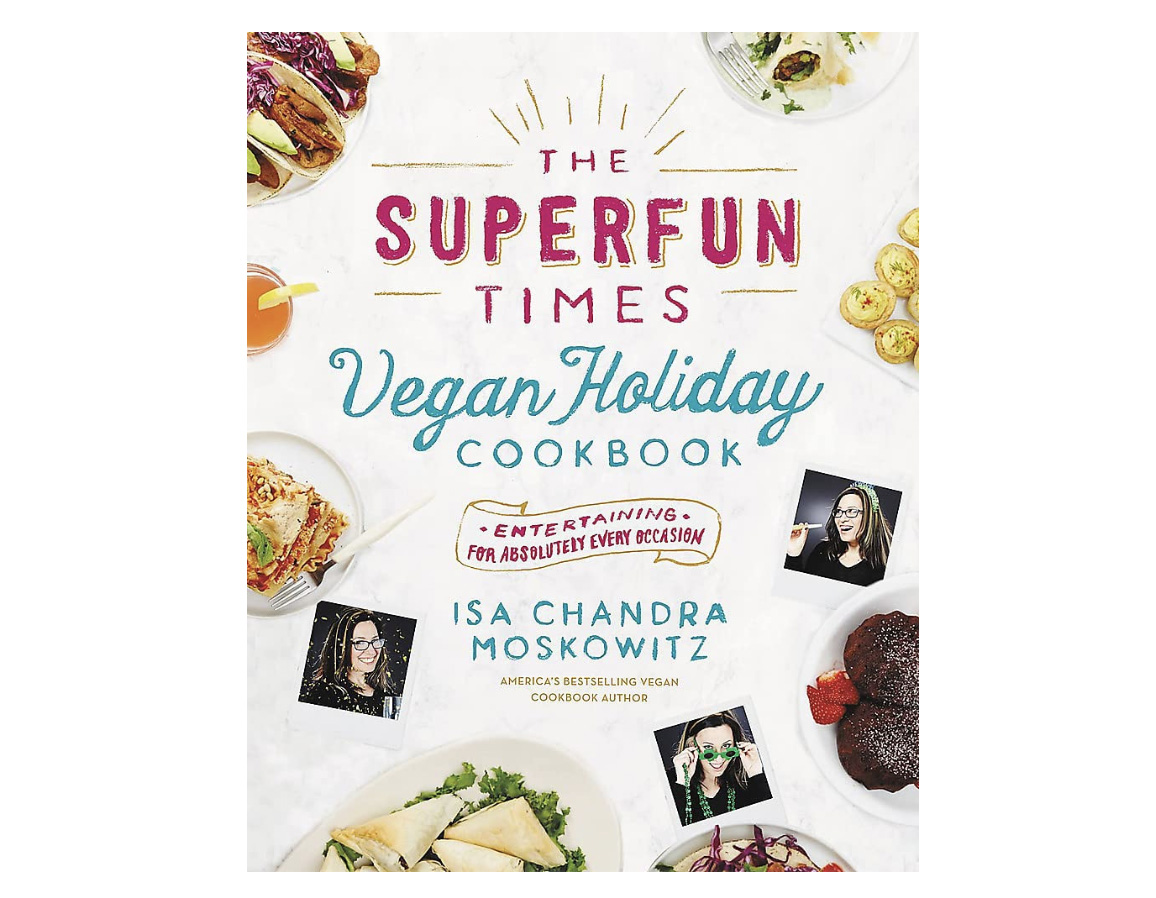 This recipe book is a true wintertime treasure—it's one of the best vegan holiday cookbooks. But don't take our word for it. Grab a copy of Vegan Holiday Cooking: 60 Meatless, Dairy-Free Recipes Full of Festive Flavors for yourself. Tasty recipes include Mushroom Bourguignon, Miso-Tofu Meatballs, and Dijon Scalloped Potatoes. Additionally, this cookbook contains droolworthy photos.
We're always up for a celebratory dinner. While this cookbook is a fantastic choice for Thanksgiving, Christmas, and New Year's Eve, you don't have to stop there. Celebrate: Plant-Based Recipes for Every Occasion is a wonderful resource to reach for year round. We've got our sights set on the Ice Cream Yule Log and Macadamia Nut Cheese-Filled Squash Blossom this season.
ISO recipes fit for a plant-based crowd? Vegan Holiday Feasts: Inspired Meat-Free Recipes for the Festive Season is the best vegan holiday cookbook for the job. Imagine a Smoky Stuffed Roast with Pine Nut, Lemon, & Herb Stuffing and Panna Cotta with Candied Kumquats gracing your holiday table. Make that dream a reality! Invite your favorite people, pop the bubbly, and enjoy a vegan holiday feast.
This year we're using Vegan Holiday Cooking from Candle Cafe: Celebratory Menus and Recipes from New York's Premier Plant-Based Restaurants. With recipes for Thanksgiving, Christmas, Passover, and more, where do we even begin? Both the Sweet Potato Latkes with Almond Crème Fraîche and the Porcini-Crusted Seitan & Mushroom Gravy sound like a great start.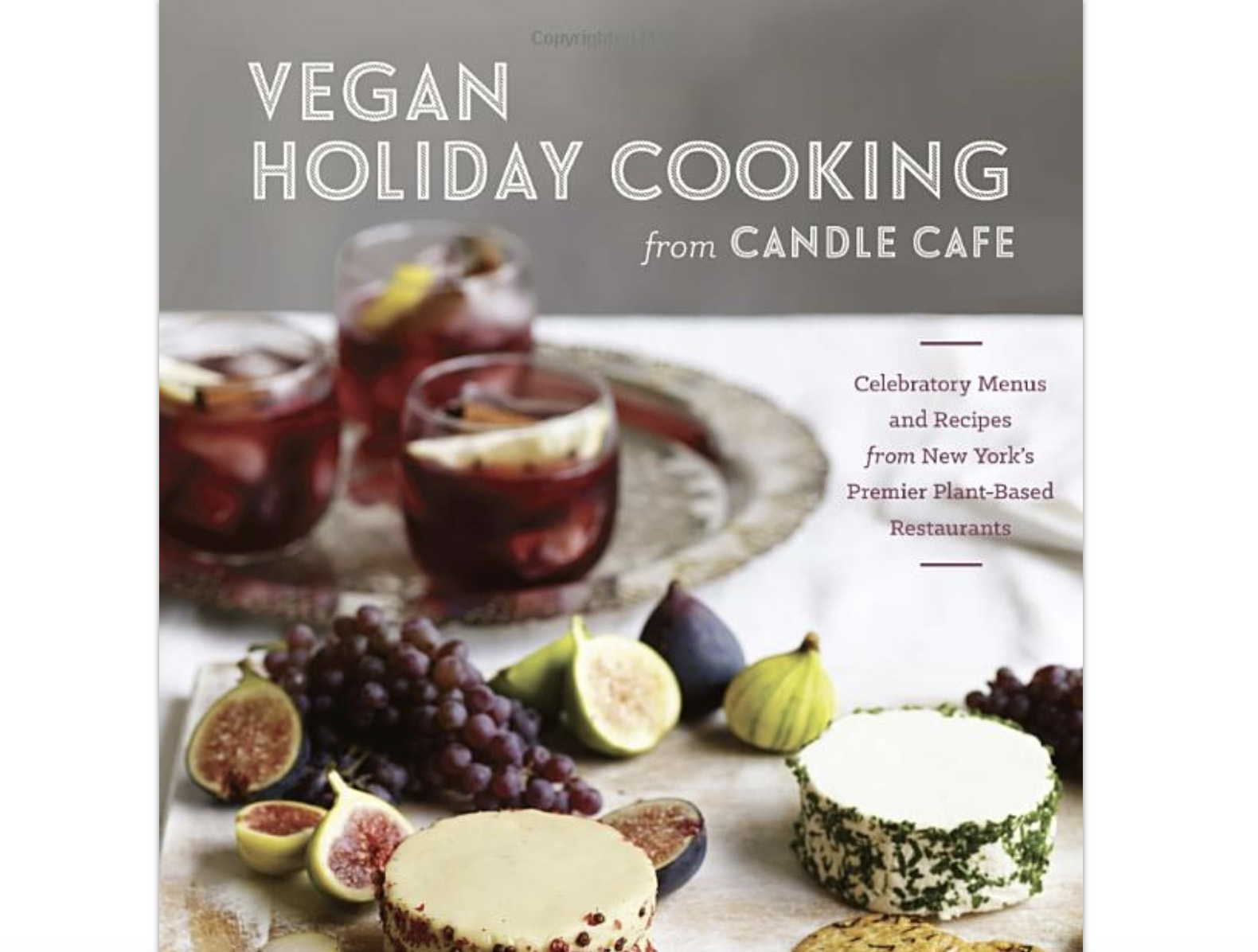 If you're handling the holiday desserts this year, you won't want to miss out on this vegan holiday cookbook. Vegan Christmas Cookies & Cocoa features veganized versions of the holiday classics—just like Grandma used to make (sans the dairy and eggs). This resource features recipes from plant-based cookies and dessert bars to hot cocoa and homemade marshmallows. Don't forget the vegan whipped cream!
Not only is Vegan Christmas one of the best vegan holiday cookbooks, but it also makes for a great gift. Vegan Christmas: Over 70 Amazing Recipes for the Festive Season contains recipes for Tofu Benedict, Christmas Wellington, and Yorkshire Pudding. But that's not all. Imagine Boozy Tiramisu and Brioche Bread and Butter Pudding for dessert. We can't say enough good things about this seasonal cookbook fave.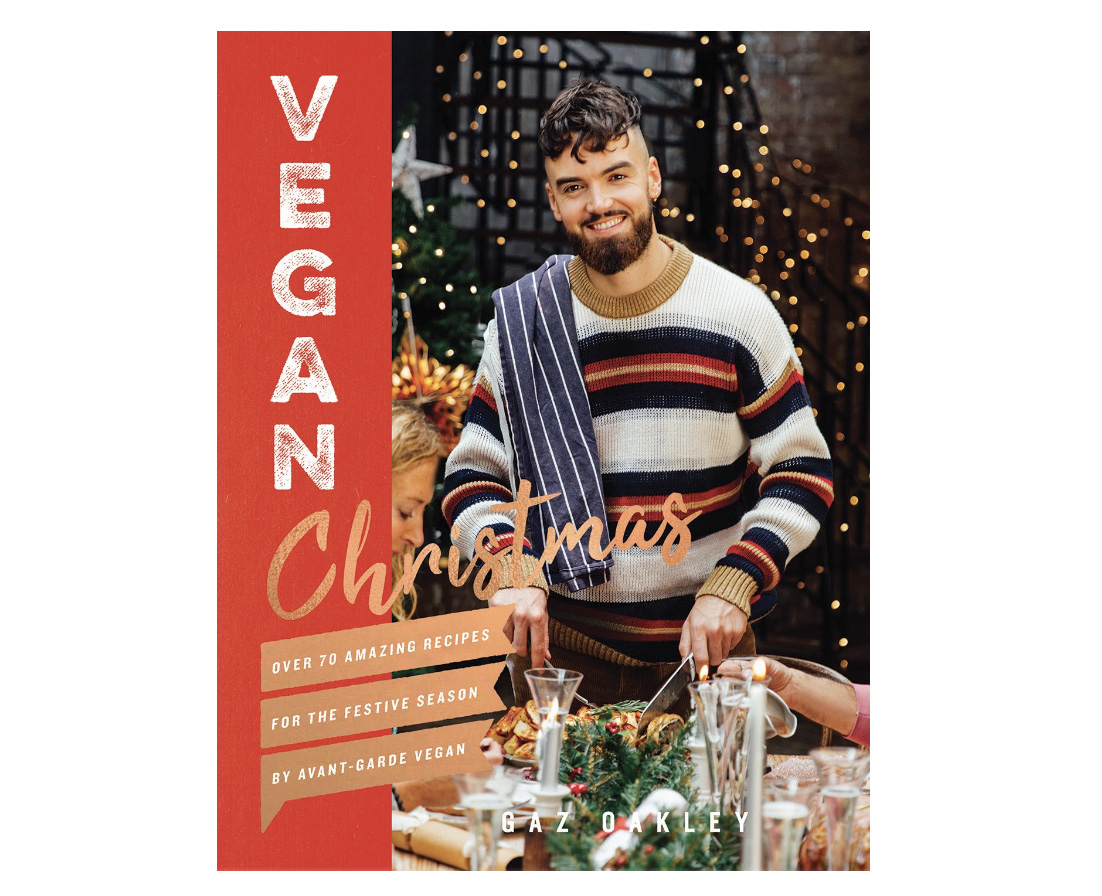 At VegOut, we curate the best of the best vegan products, so you don't have to. Our picks are all selected by our amazing team of writers and editorial staff. We may earn commission if you purchase one of these great products by clicking the links above.