Back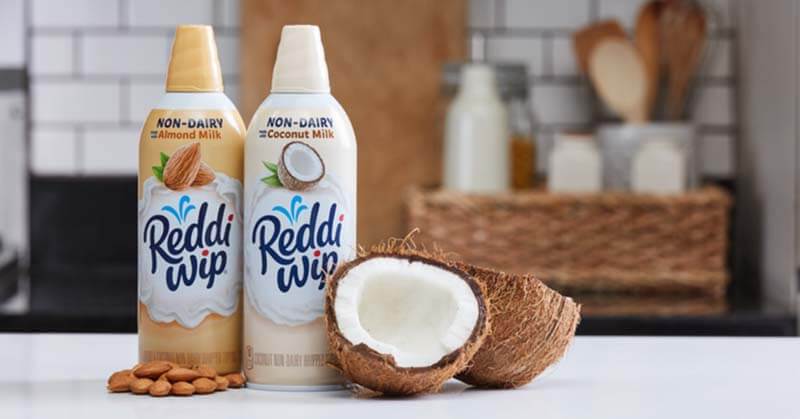 The Best Store-Bought Vegan Whipped Cream
The sweet finale, the finishing touch, and the endgame of treats—we're talking vegan whipped topping. From tubs of vegan cream to cans of ready-to-spray plant-based topping, there's a non-dairy whipped alternative for all your dessert needs. Whether you're topping pies, cakes, sundaes, or fruit cups, check out our list of eight vegan whipped cream products you need to try.
RELATED: 7 Store-Bought Vegan Pies for Thanksgiving 2020
---
Want even more vegan food, news, and lifestyle content? Subscribe to VegOut Magazine!
So Delicious
Cocowhip
Available in both original and light varieties, So Delicious Cocowhip is the answer to all your sweet tooth cravings. Keep a tub on hand for whenever the mood strikes.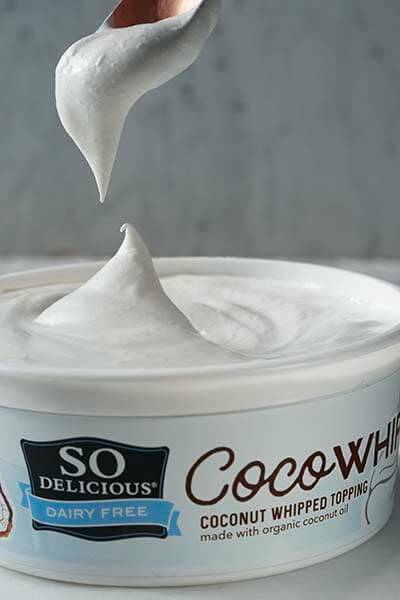 Reddi-wip
Non Dairy Wip
This OG whipped cream brand offers not one vegan whipped cream, but two! Opt for both almond and coconut milk varieties and be sure to snag a quick taste as you pass through the kitchen.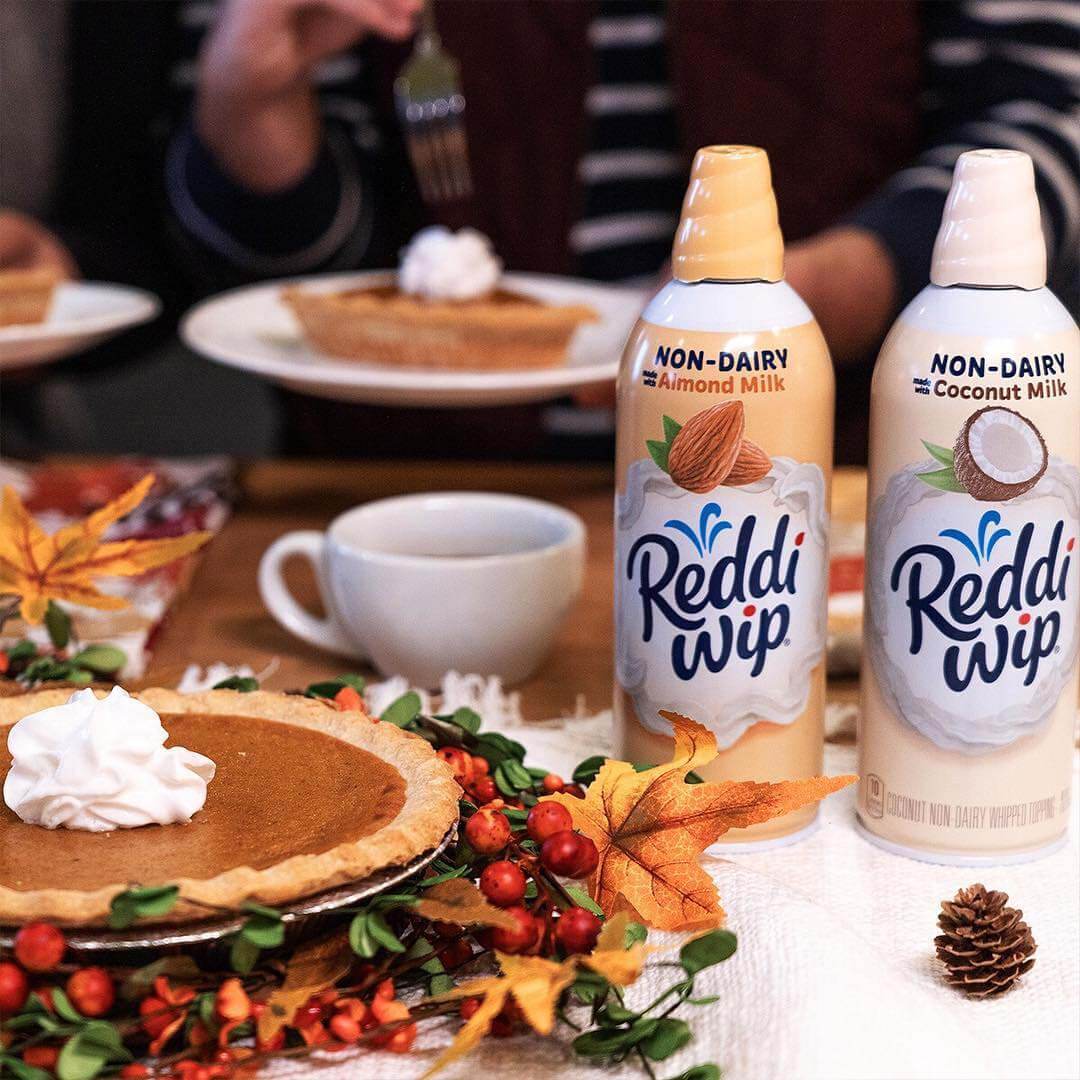 365 by Whole Foods
Whipped Topping
Grab a can of Oat-Based Whipped Topping for now and a tub of Non-Dairy Plant-Based Whipped Topping for later. Both options are a must-try if you really want to treat yo'self!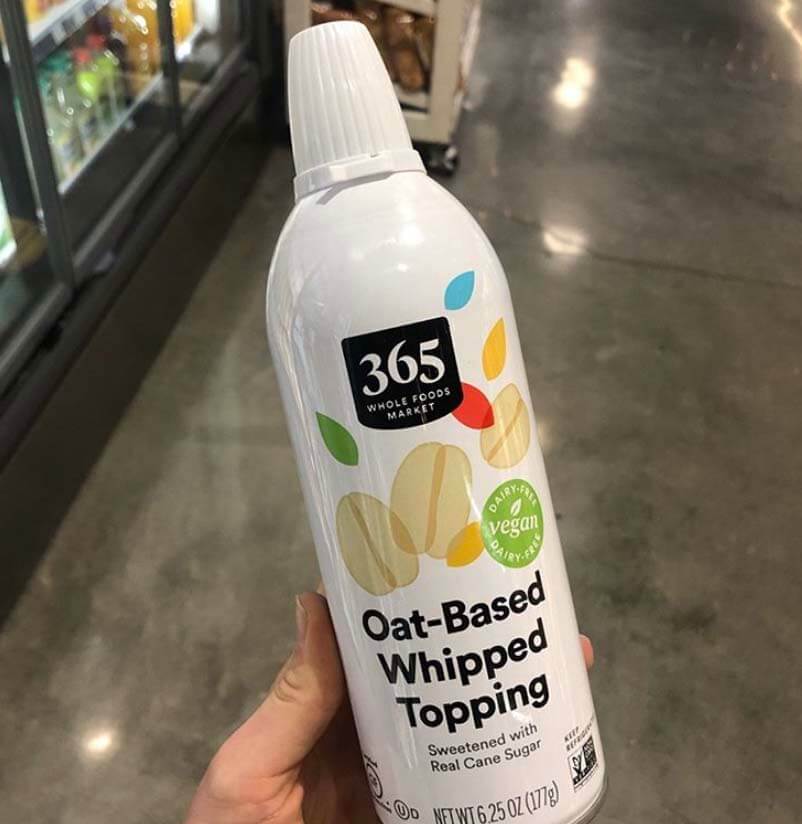 Silk
Dairy-Free Heavy Whipping Cream Alternative
Stir in coffee, sub in baking, add to your cooking, or beat with a hand mixer on high for 2-3 minutes for the perfect dollop. This one takes a bit of work, but it's totally worth it! Let's see those chef skills.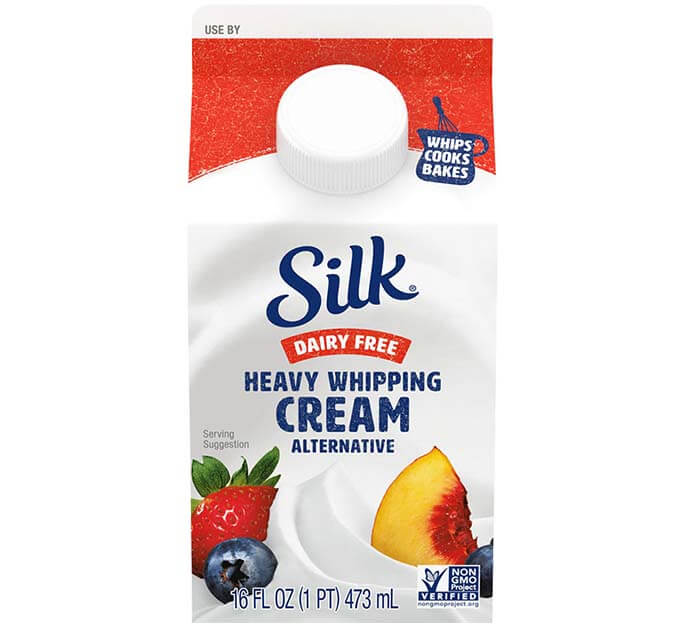 Smackin' Good
Smackin' Whip
This whip is perfect for hot cocoa in the winter and smoothies in the summer. Level up all of your plant-based sweet treats with this aerosol cream spray. You won't be disappointed.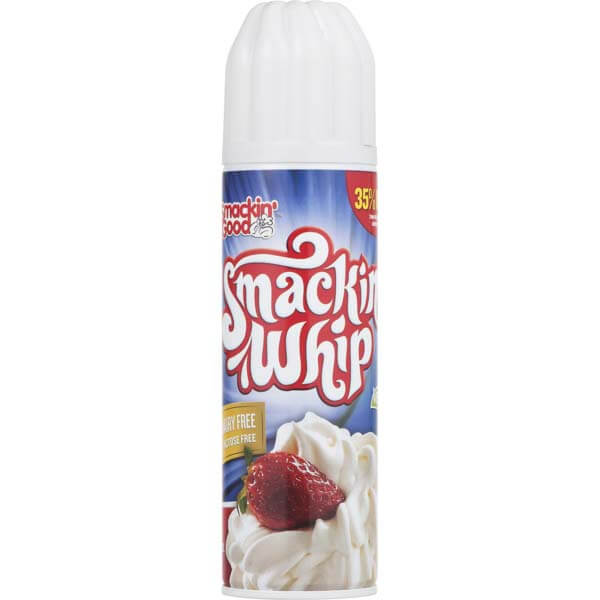 Truwhip
Plant Based Whipped Topping
Satisfy your sweet tooth with a spoonful of Vegan Truwhip atop your favorite dessert. Not all Truwhip varieties are cruelty-free, so be sure to choose the light teal container.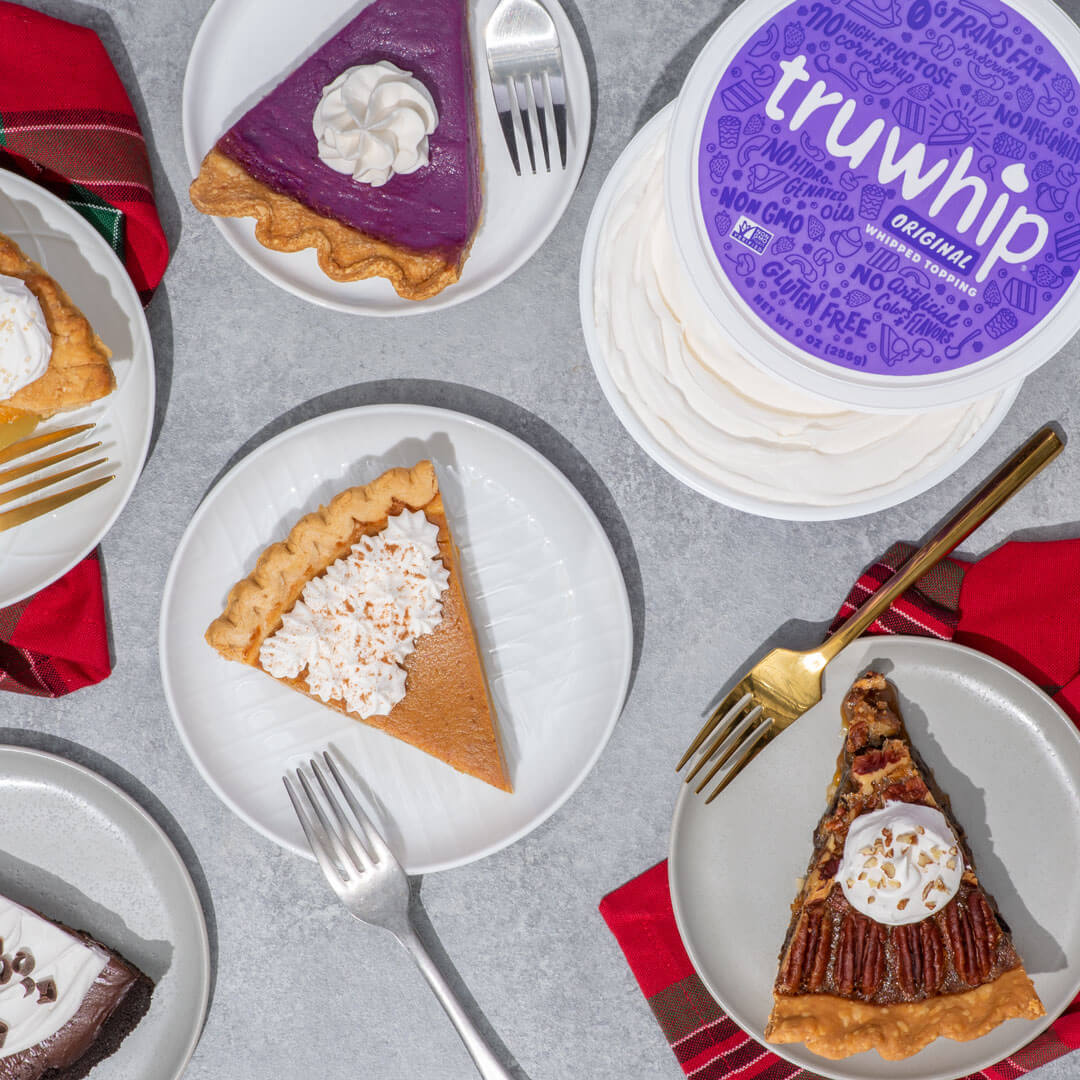 Trader Joe's
Coconut Whipped Topping
Not that we need another reason to rush to Trader Joe's, but if we did, it would be the vegan whipped cream. Try out their Coconut Whipped Topping on holiday pies and birthday cakes alike.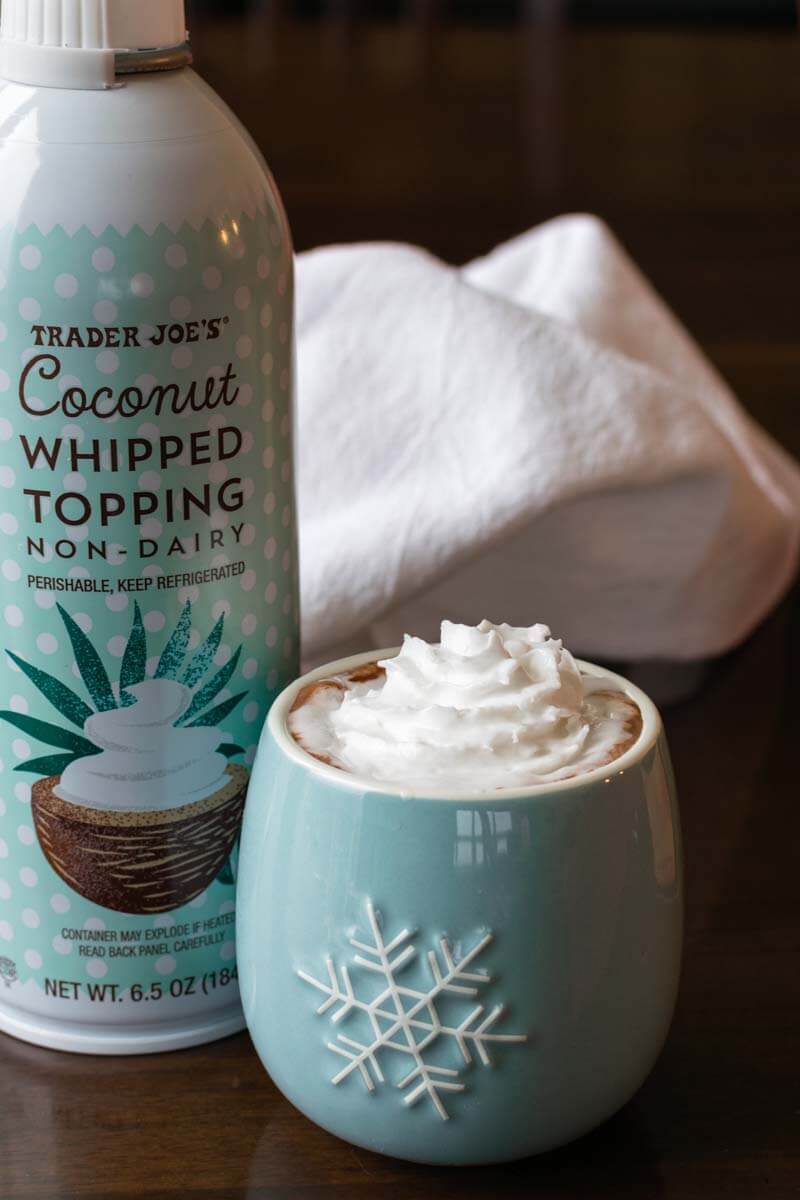 Photo credit: godairyfree.org
Soyatoo
Whipped Soy and Rice Toppings
Rich, delicious, and dairy-free, these vegan whipped toppings are the extra credit your dessert has been studying for. Keep a can on hand for spur-of-the-moment sundaes even on the weekdays.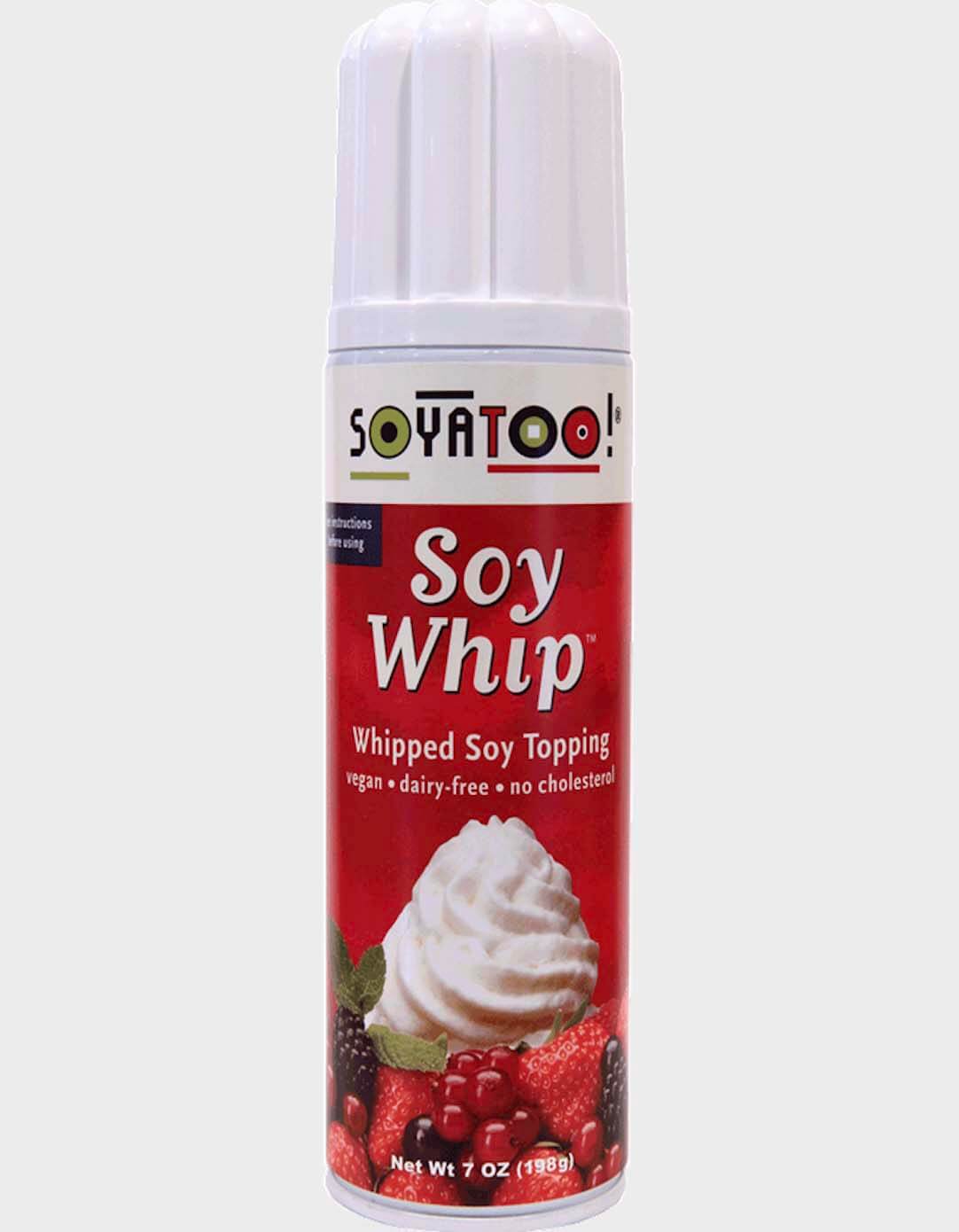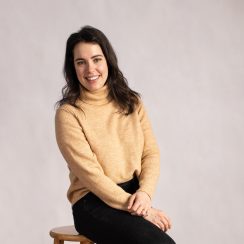 More from VegOut
Subscribe Now
Get the premier vegan food and lifestyle magazine delivered to your door (or inbox!)
Order the magazine!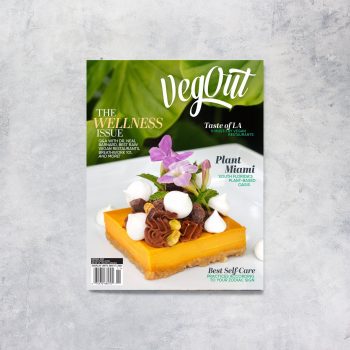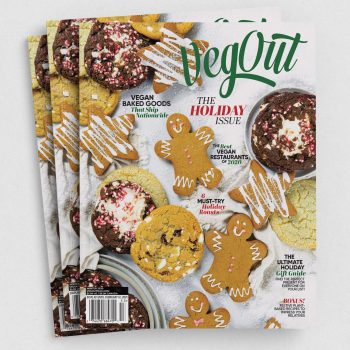 Navigation