Back
You Can Now Get Vegan Filet Mignon Shipped to Your Door
Get ready to add filet mignon to your #WhatVegansEat posts, because Juicy Marbles may be new on the scene, but they're joining the plant-based meat game in a big way!
Recently launched in 2020, Juicy Marbles founders Tilen Travnik, Luka Sincek, and Maj Hrovat have created the very first line of raw, marbled plant-based steaks, starting at the top with filet mignon. The team of technologists and microbiologists behind the new venture have been able to closely mirror muscle texture and marbling by aligning and layering fibers with all-natural ingredients using the patent-pending and cheekily named, Meat-o-ramic Reverse Grinder 9000. Hooray science!
"The biggest challenge was getting the right fiber alignment and intramuscular fat structure—the marbling. The most expensive steaks in the world are known for their lush marbling. It takes a lot of energy and a rare breed of cow to attain that. With plant meat, we control it and, thus, over time, can scale up our steak production and bring down the price. Eventually, we'll be able to make the most premium meats attainable for everyone," explains Luka Sincek.
The plant-based meats, boasting over 20g protein per steak, are geared toward home chefs, and come raw and unseasoned so that the cook or grill master in charge can adjust to their liking. The new steaks are currently available through a testing program on the Juicy Marbles website, with shipping offered to the 48 continental US states and throughout Europe.
As for their fun and unique take on social media and marketing? Don't have a cow—it's all in good fun as the company doesn't take themselves too seriously and encourages playfulness in their growing fanbase. For more information on Juicy Marbles, visit juicymarbles.com or follow @JuicyMarbles on Instagram.
Melissa Nowakowski
@extra.vegan
Melissa has been vegan for three and a half years and is a self-proclaimed pizza and doughnut enthusiast. Has anyone tried combining the two yet? A public relations executive—when she's not scouring New York City and beyond for the next great vegan food and beauty finds—she donates her time to HIT Living Foundation dog rescue and spoiling her cat, Waffles.
Articles by Melissa
More from VegOut
Subscribe Now
Get the premier vegan food and lifestyle magazine delivered to your door (or inbox!)
Order the magazine!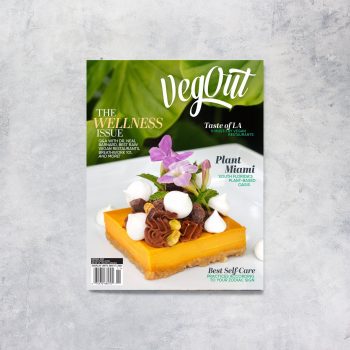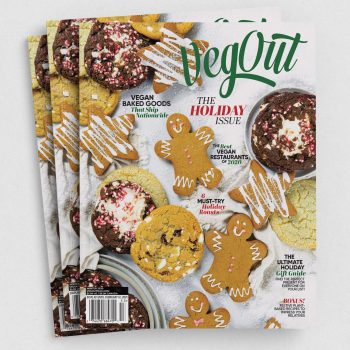 Navigation