Social distancing can get a little lonely, so keep yourself company with plant-based sweets! Whether you are celebrating a birthday or just want to show yourself some extra love, there's no better way to do so than indulging in your favorite dessert. Here are 10 spots to order vegan treats in NYC.
Happy Zoe Vegan Bakery
Brooklyn and Online
Happy Zoe is serving up smiles in the Greenpoint neighborhood through their delicious vegan bakery. The Lemon Chocolate Cheesecake makes for a refreshing spring dessert, and is free from nuts and gluten. Sandwiches and crepes are also available, including the Baked Banana Crepe smothered in chocolate sauce and caramelized coconut. Need a birthday cake? The bakery is taking cake orders for pickup and delivery over the phone and via Instagram, and delivery orders for cake by the slice through Seamless and Grubhub (Use promo code AFF7 for $7 off your purchase of $12 or more!). You can also order at happyzoeveganbakery.com for nationwide shipping. Happy Zoe's vegan goodies are always baked fresh, so expect to find the menu updated daily.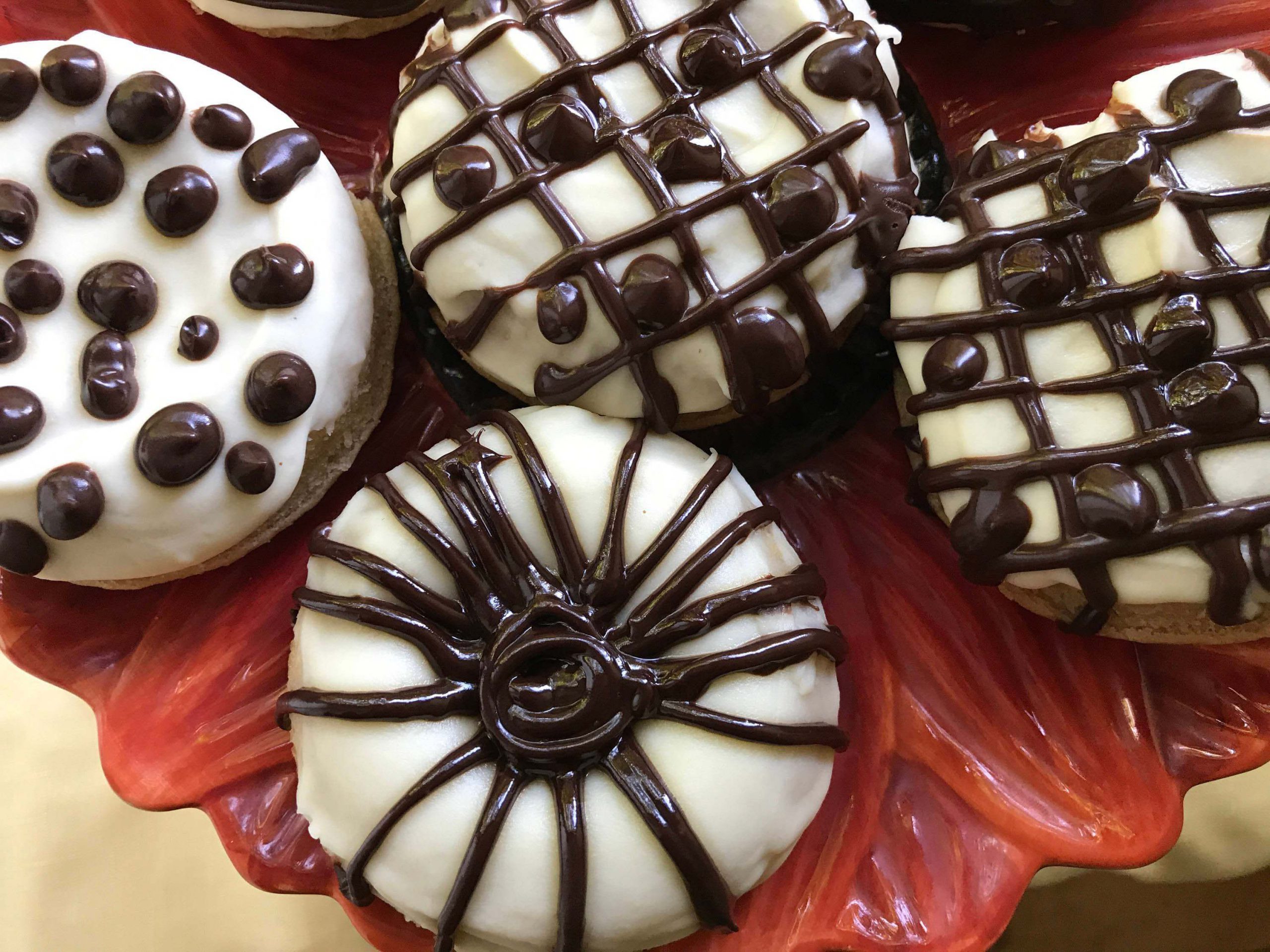 Brooklyn Whiskers
Brooklyn
This cat-obsessed bakery has been serving up plant-based pastries and cafe fare in the Bushwick neighborhood of Brooklyn since 2016. Brighten your morning with the Jalapeno Cream Cheese & Everything Croissant or a freshly glazed scone. If dense, rich, and chocolaty brownies are more your speed, check out the Brownie Special, a rotating selection of deluxe brownies that includes flavors like Chocolate Chip Cookie Dough, Salted Caramel, Rocky Road, PB&J, and more. Orders can be placed on Caviar for pickup and delivery. You can also place orders on the restaurant's website—specialty cakes included!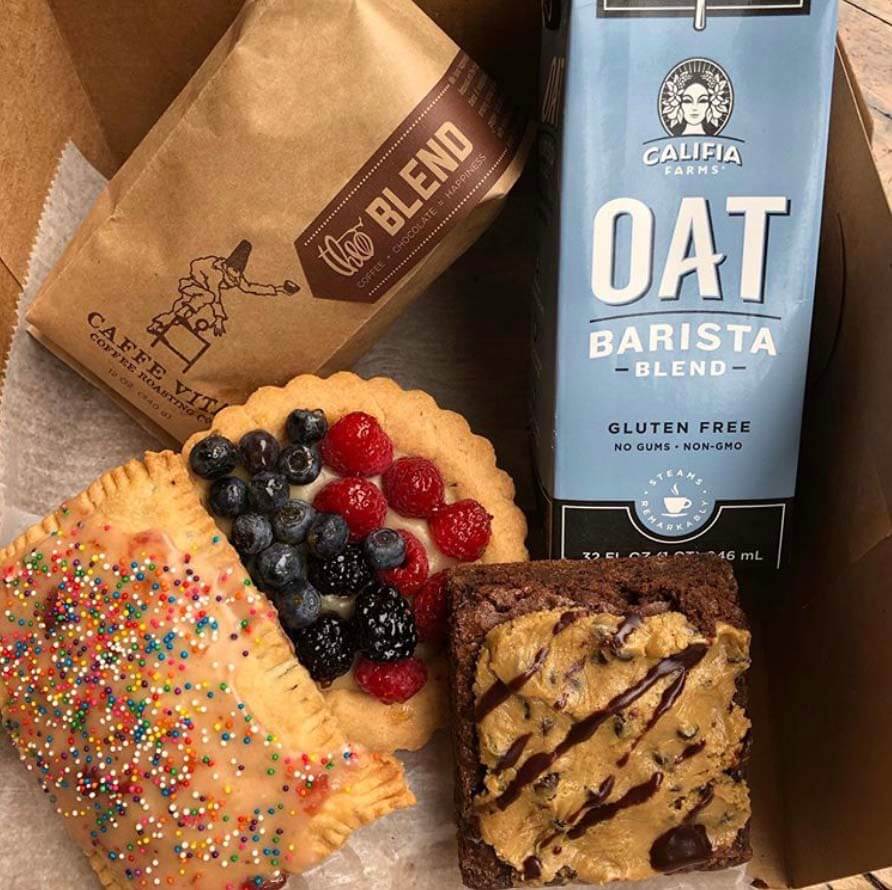 Rawsome Treats
Manhattan
Love dessert but looking for something on the healthier side? We've got your answer! Rawsome is committed to preserving the vitamins and minerals found in fruits, nuts, and veggies, which is why all of their treats are raw and never baked. Their Pie In A Jar tastes like the real deal, and if you're a fan of tahini, the Black Sesame Pie Slice is a must! Pickup and delivery orders can be placed through their website, Grubhub (Use promo code AFF7 for $7 off your purchase of $12 or more!), and Seamless.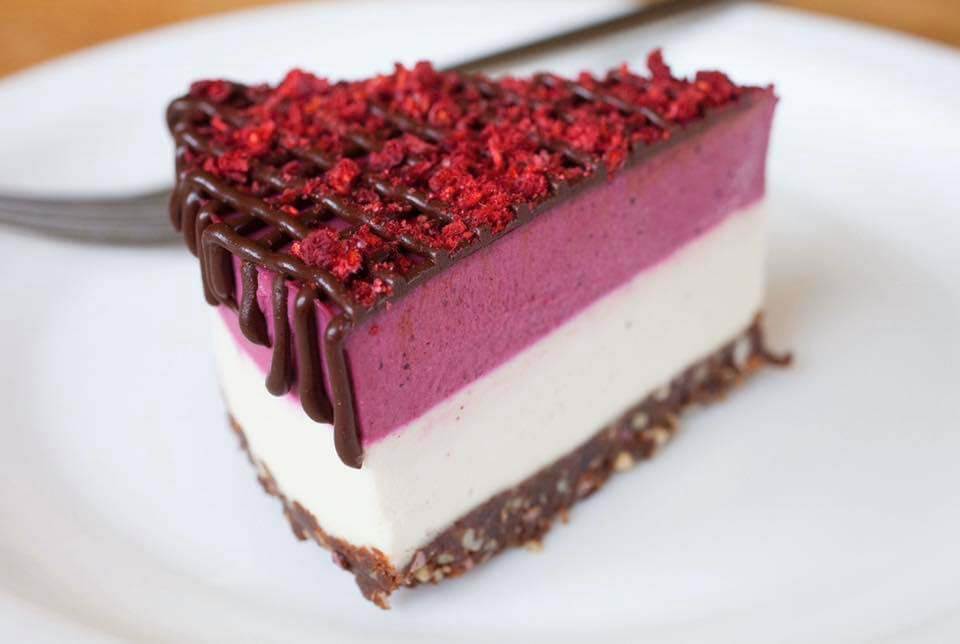 Peacefood Cafe
Manhattan
Nurture your body and lift your spirits with Peacefood Cafe's vegan desserts and bakery, which are prepared and baked in-house daily by pastry chef Kristin Kolnacki. Try the Raspberry Jam Spelt Crumb Bar, or treat yo'self to the decadent Chocolate Ganache Cake. You'll also find a variety of cookies, cheesecakes, and pies, including the gluten-free Peanut Butter Cheesecake that will not disappoint. Sandwiches, burgers, salads, pizzas, and daily soups are also available for pickup and delivery, so you can keep your belly full and heart happy. Peacefood Cafe's Amsterdam Ave location is currently open and taking orders through their website and Postmates.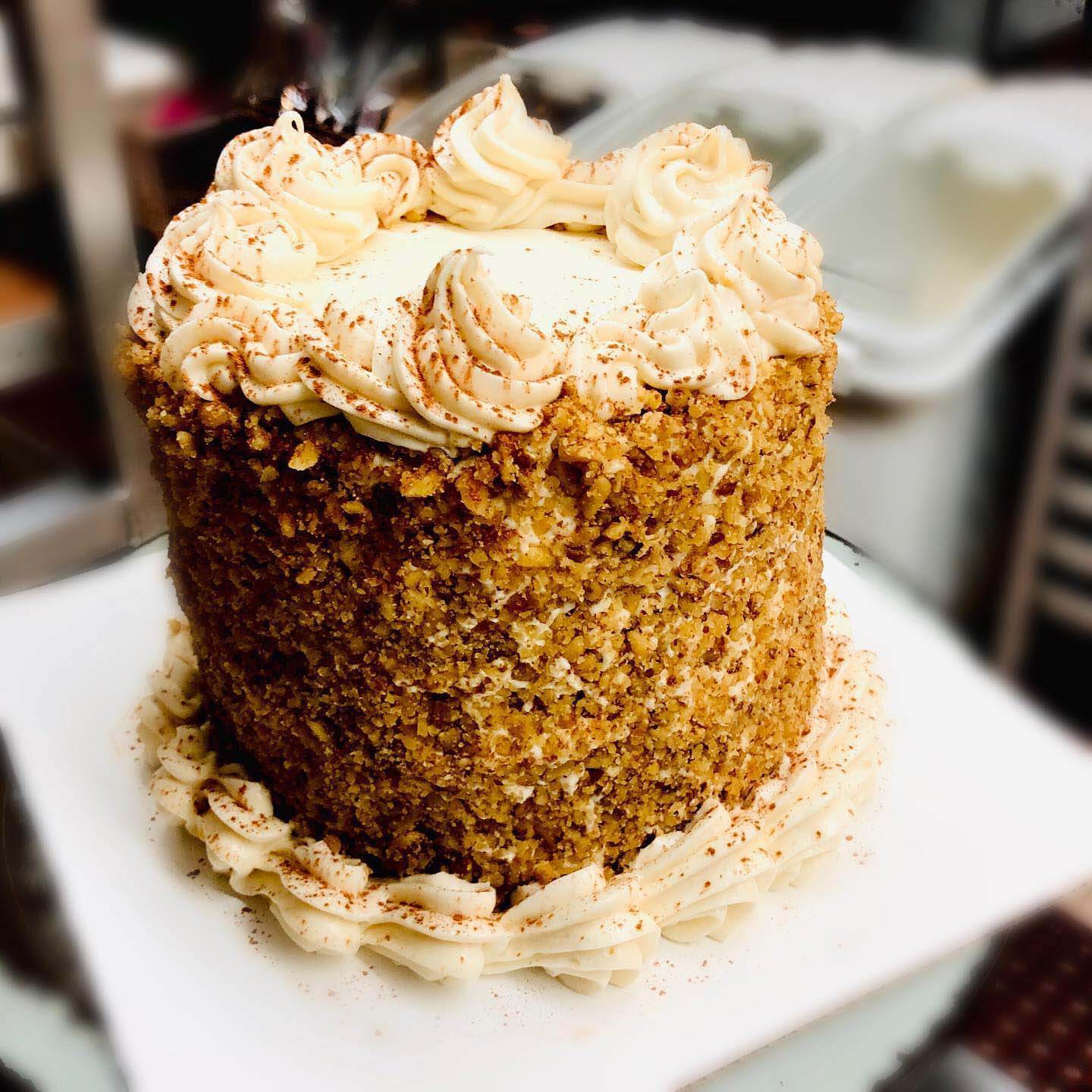 Love Earth Cafe
Staten Island
Show yourself some TLC with Love Earth Cafe's vegan, allergen-friendly bakery, which is always gluten-free, peanut-free, soy-free, and dairy- and egg-free. Bakery items include cookies, cupcakes, whoopie pies, and a brownie-chocolate chip cookie combo called a "Brookie." Accompany your sweet treats with one of Love Earth's fresh-pressed juices known as Healing Nectars, made with good-for-you ingredients like pineapple, celery, ginger, and oranges. You can order for pickup, curbside pickup, or delivery by calling Love Earth cafe directly, or order online at loveearthcafebakery.com Please note they are closed on Mondays.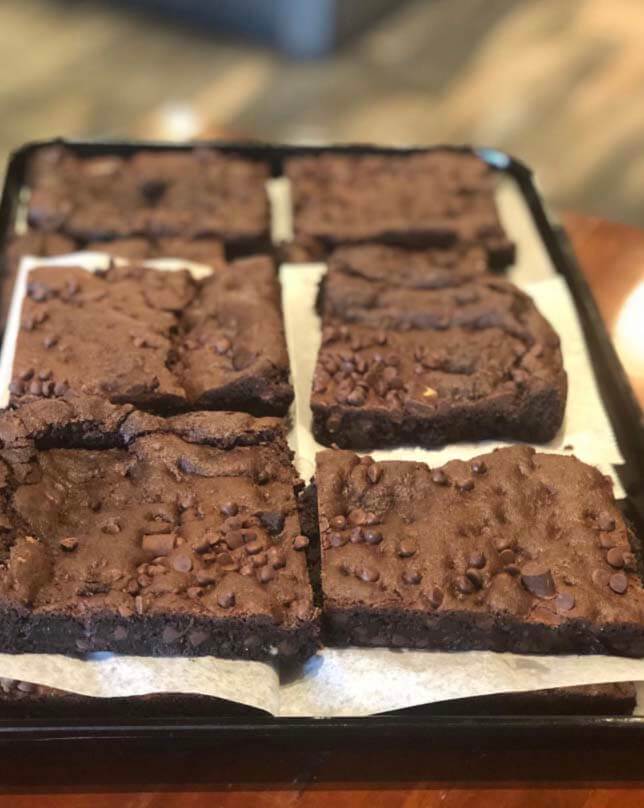 Clementine Cafe & Bakery
Brooklyn
Planning a Zoom party with your friends? Whether you need some treats for your next virtual soiree or just need a slice of vegan cake (because c'mon, eating cake is always acceptable), Clementine Cafe & Bakery has you covered! Their bakery is fully plant-based, and stocks many gluten-free options as well. Add some sweetness to your day with Clementine's cupcakes, cookies, and bars, which can be ordered on Seamless, Grubhub (Use promo code AFF7 for $7 off your purchase of $12 or more!), and Uber Eats. Custom bakery orders can also be placed on clementinebakery.com.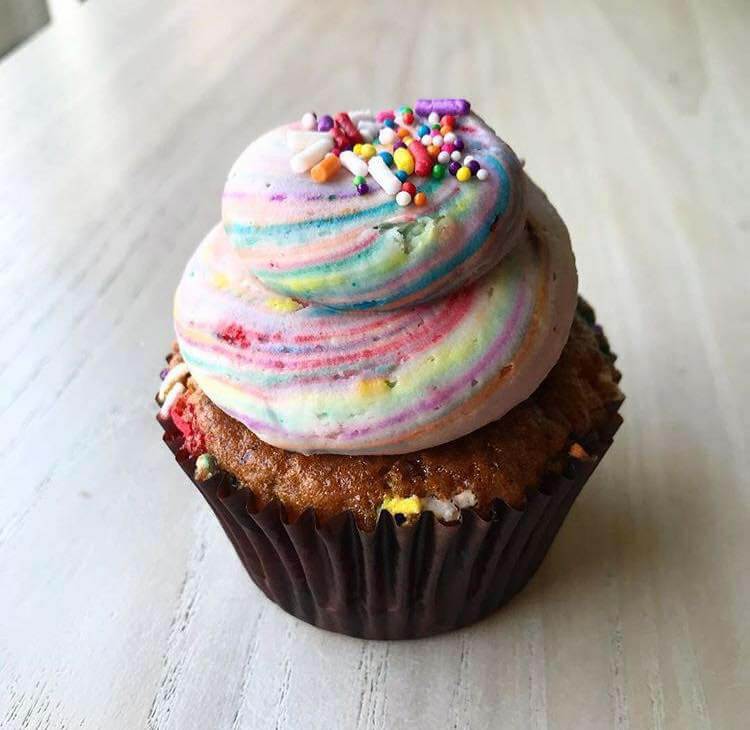 Simply Sweet
Brooklyn
The raw dessert trend is on the rise, and we don't mind it! Simply Sweet offers tasty handmade treats that are chock-full of nutrients and minerals, and are free from refined sugars and gluten. Show a special someone you're thinking of them with a Love You So Matcha Bar, or order yourself a Snickers Bar, a vegan take on the original candy bar. Simply Sweet is currently open from 11am-7pm for coffee and takeout desserts. Orders placed on the bakery's website will receive 15% off until 4/15, so get your raw goodies soon! Simply Sweet is closed on Mondays and Tuesdays.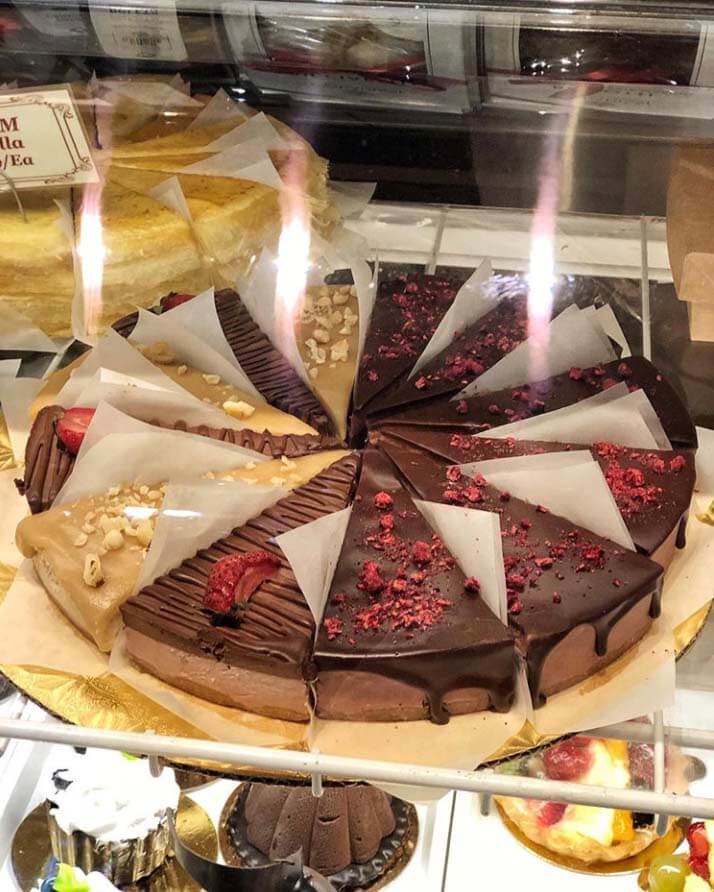 Chez Alex
Brooklyn
Chez Alex Bakery is stocked with plant-based desserts and ready to bring the goods to you. While not fully vegan, there is no shortage of veg-friendly options on the menu. Vegans and non-vegans alike rave about the Power Bowl, which combines brown rice, avocado, roasted brussels sprouts, veggies, chickpeas, red cabbage slaw, and creamy herb dressing. Now back to the desserts, where you'll find an abundance of plant-based delights such as the Vegan Double Chocolate Cookie, and our favorite Strawberry Scone. Check it out for yourself by ordering from Caviar, or call the bakery directly.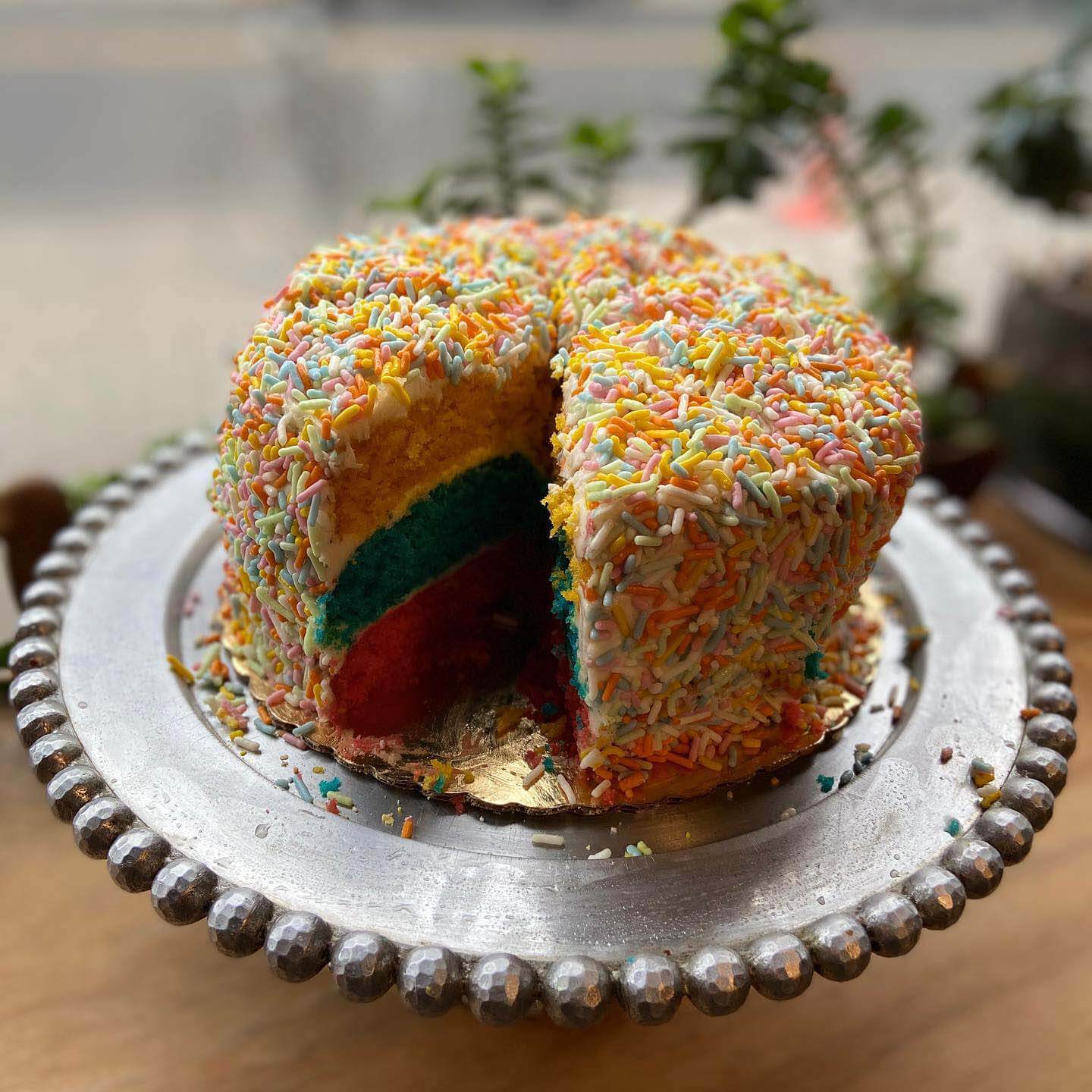 Lagusta's Luscious
Online
Located in the quaint town of New Paltz, NY, this spot crafts tasty confections by hand using artisanal and fully vegan ingredients. Browse the online shop and you'll find an assortment of plant-based chocolates, toffee, macarons, and candy bars. Seasonal items are also available, like The English Cream Eggs and Chocolate Bunnies—great additions to an Easter basket! You'll also find treats for Passover like Matzo Toffee—YUM! The Woodstock White Chocolate Bunny is almost too cute to eat, and 10% of each sale will be donated to Woodstock Farm Sanctuary. Orders can be placed on Lagusta's Luscious website. They ship not only to NYC but also to all 50 states, including Puerto Rico. When the quarantine is lifted, you'll also be able to find them at Confectionery NYC.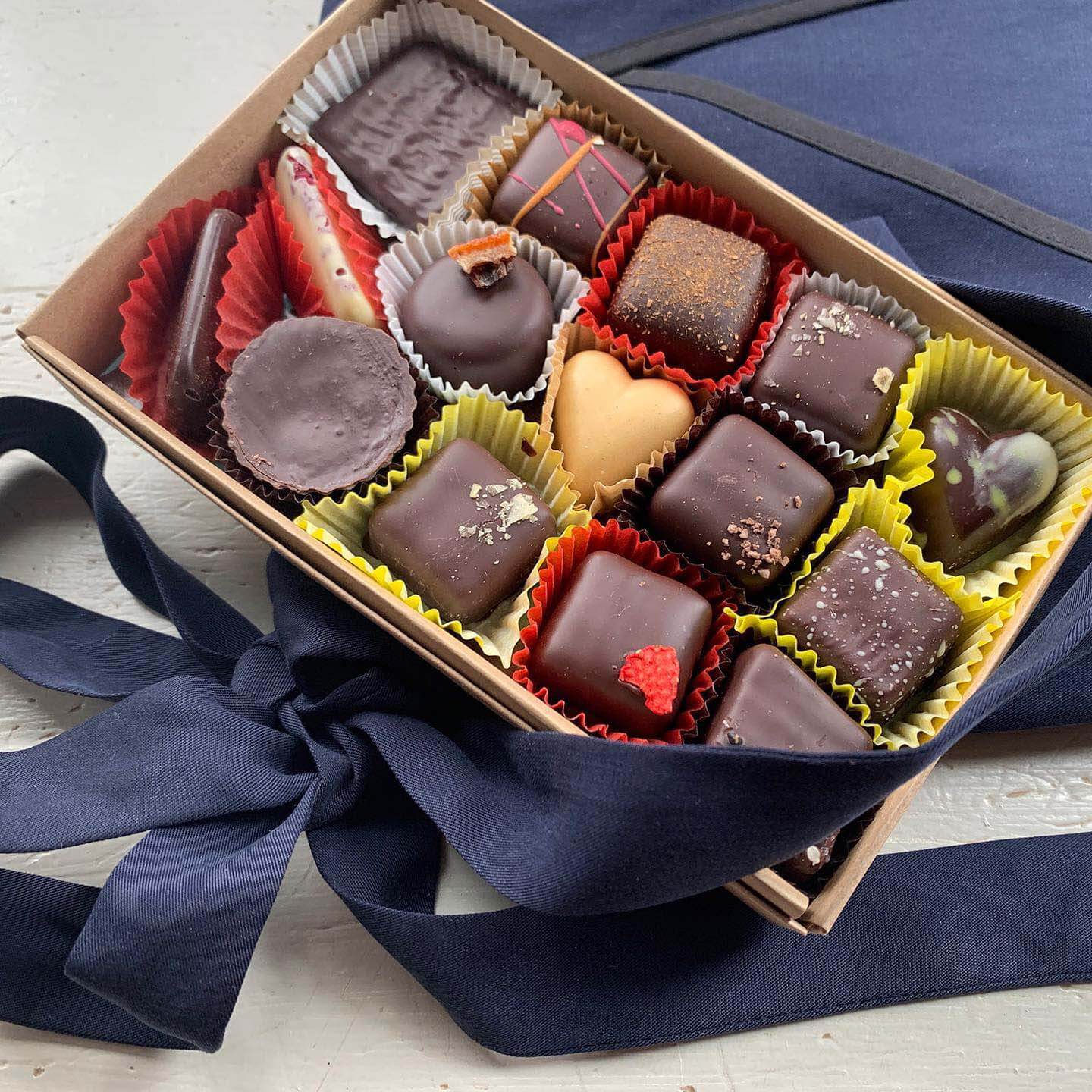 Erin McKenna's Bakery
Online
This little slice of vegan heaven offers a plant-based bakery selection that everyone can enjoy as all items sold at Erin McKenna's are free from gluten, dairy, egg, and soy ingredients. Their adorable Mini Bunny Donuts and Hot Cross Buns are available for your Easter Sunday celebration, as well as cookies, cupcakes, brownies and more. While their NYC location is currently closed, orders can be placed on the bakery's website for nationwide shipping.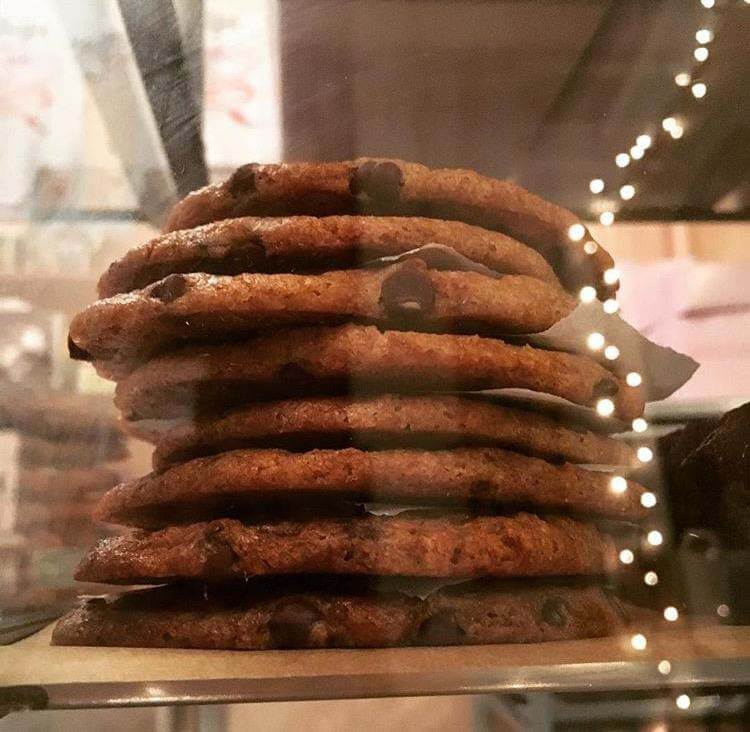 RELATED: Best Vegan Pizza Delivery in NYC
---
Want even more NYC vegan food and lifestyle content? Subscribe to VegOut NYC Magazine!