These convenient plant-based eats were made for busy mornings.
So maybe you snoozed a little too long or woke up to the dreaded pang of why-is-it-so-light-in-here?-omg-I-set-my-alarm-for-PM! We've been there, and we've done that! Sure, you slept in, but you don't have to sleep on a tasty, filling brekkie too. No time? No problem! Frozen, microwavable eats to the rescue. For convenient morning grub inspo, check out our list of the best vegan frozen breakfast foods to stock up on.
Gardein Breakfast Pockets are for the on-the-go vegans who may or may not be running a little late to work. Does that sound like you? It's the plant-based sausage, veggies, vegan egg, and dairy-free cheese for us! The all-vegan Gardein brand also offers a variety of frozen brekkie bowls and breakfast sausages to enjoy.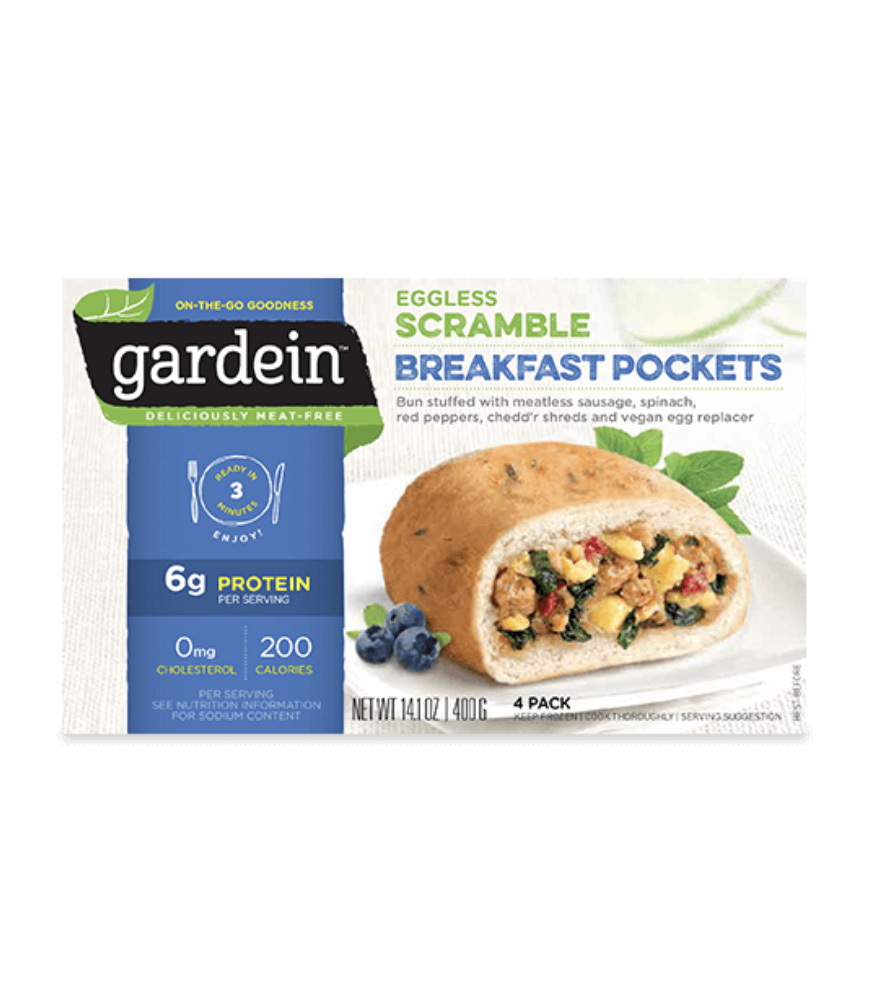 The JUST Egg Sous Vide egg bites are a stand-alone morning meal option, paired with coffee of course. Find these eggless egg bites in a variety of culturally inspired flavors. The Roasted Potato, Red Bell Pepper, & Dill is our favorite blend! JUST brand also offers a folded egg, perfect for weekend breakfast sandwiches.
Speaking of breakfast sandwiches, we've got a plant-based handheld you won't want to miss. Alpha Foods offers two tasty varieties of brekkie sandos—meatless sausage and meatless spicy chorizo. Each option contains plant-based meat, vegan egg, and Violife cheese between a sliced English muffin. The brand also offers a selection of burritos to enjoy in the morning.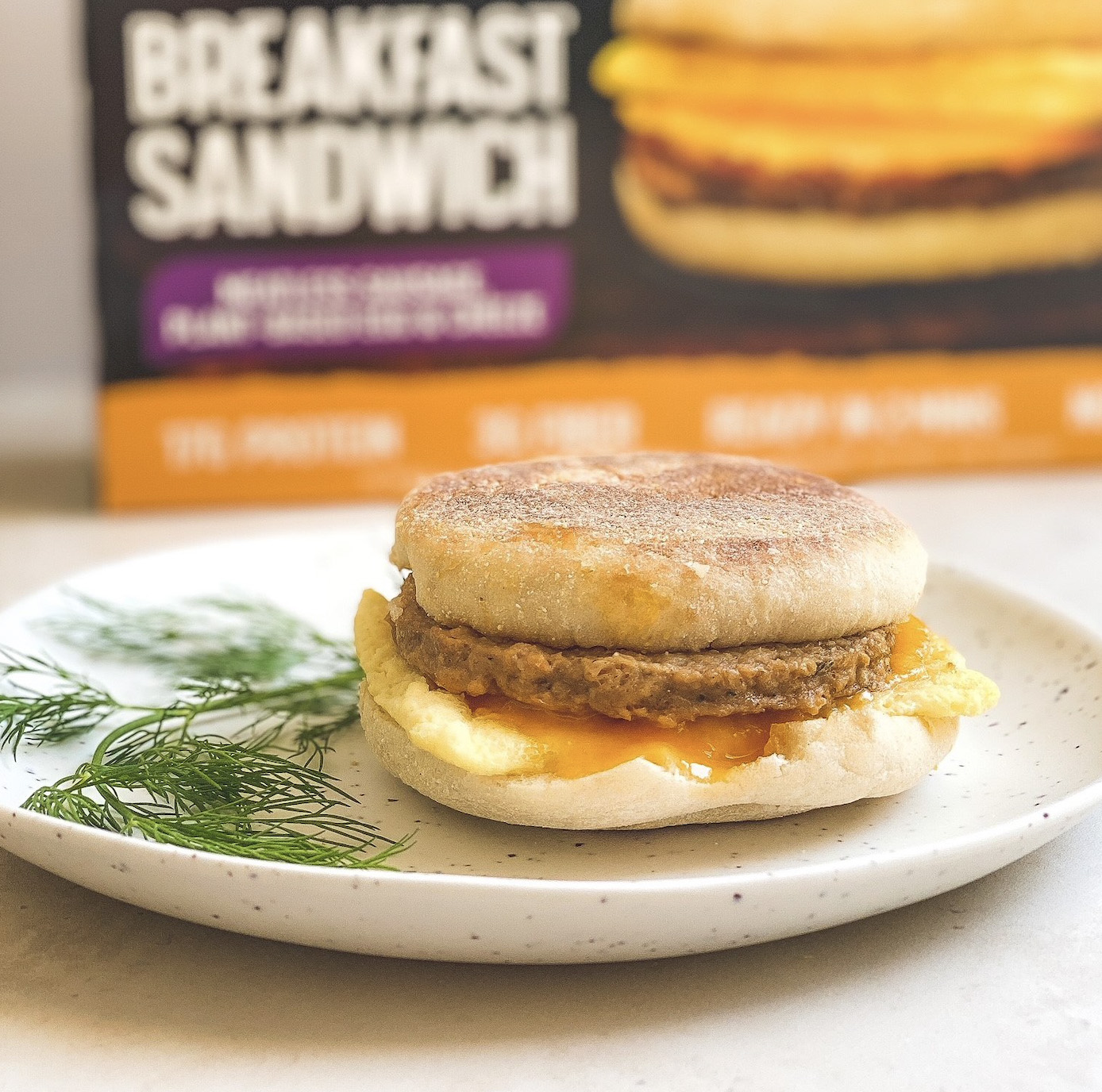 These frozen mini loaves are convenient, nutritious, and super filling. Made with fruits, vegetables, grains, nuts, seeds, and a little extra plant-based protein, this Read the Ingredients Breakfast Loaf belongs in your morning routine. Whether you're heading to work or to the gym, fuel your busy morning with our favorite flavors—chocolate chip or apple cinnamon, anyone?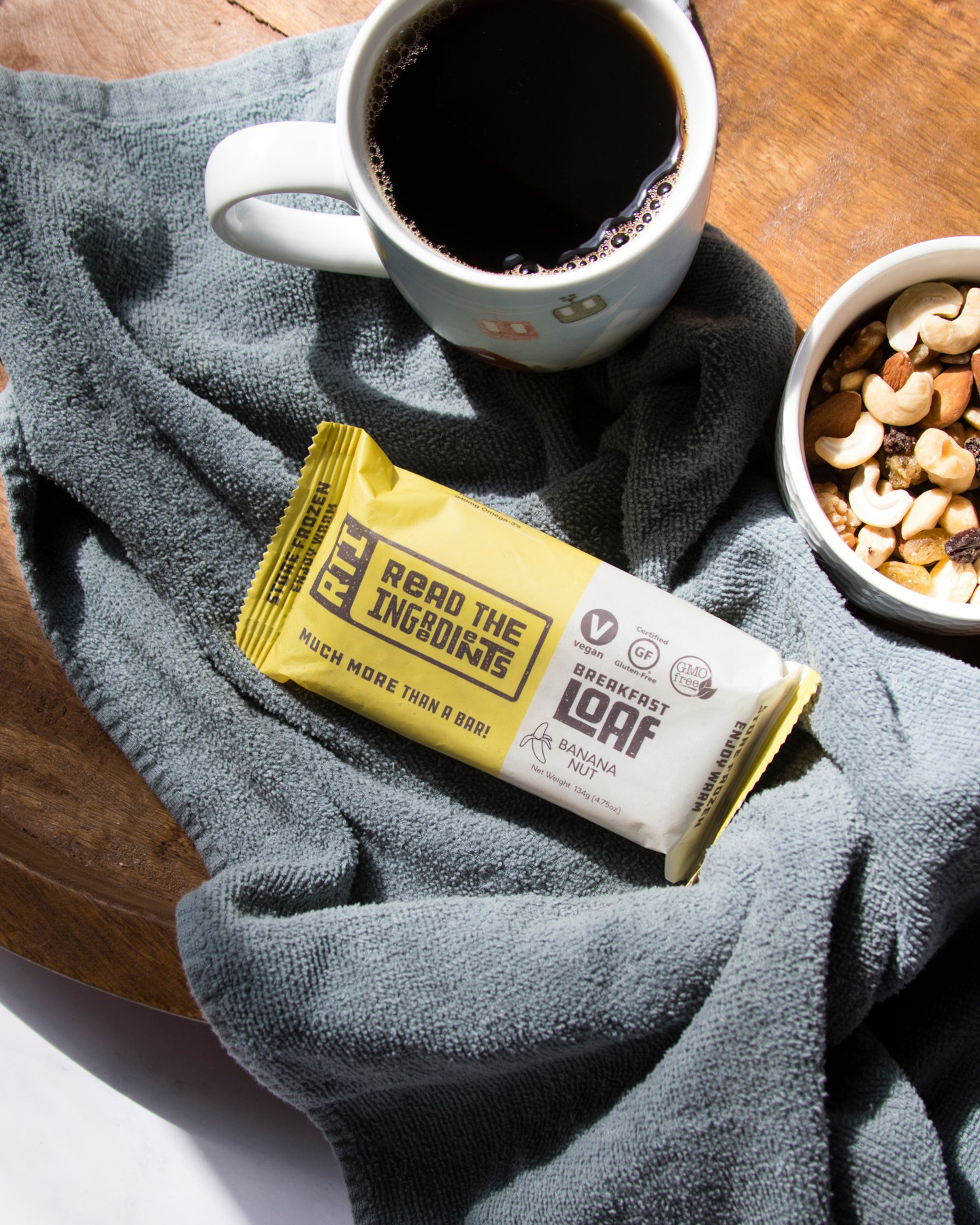 Smoothies can be an excellent grab-and-go option for busy mornings. The Blendtopia Smoothie Kits pack organic ingredients like fruit, vegetables, seeds, and other additives. Just add the pouch contents to a blender, pour in your fave non-dairy milk, and blend until smooth. While we love a DIY smoothie moment, the preset pouches remove the extra guesswork and save time.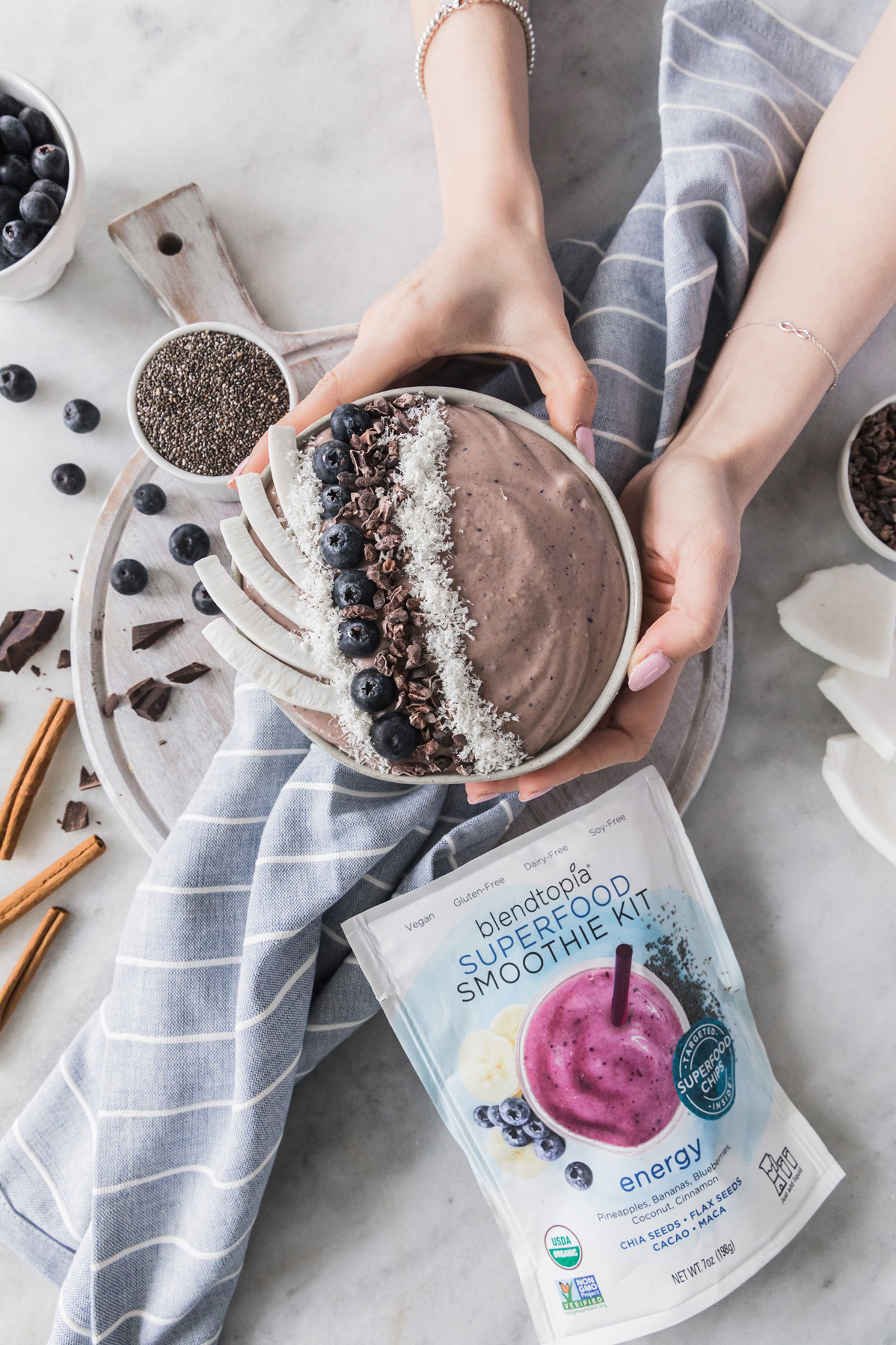 We've got an egg-cellent option for you! The Simply Eggless Plant-Based Egg Patties are made from protein-packed lupin beans and can be warmed up in minutes. Add a patty to a toasted bagel, pair it with vegan cheese, and head out the door. Pro tip: Prep your breakfast sandos ahead of time for a quick morning fix.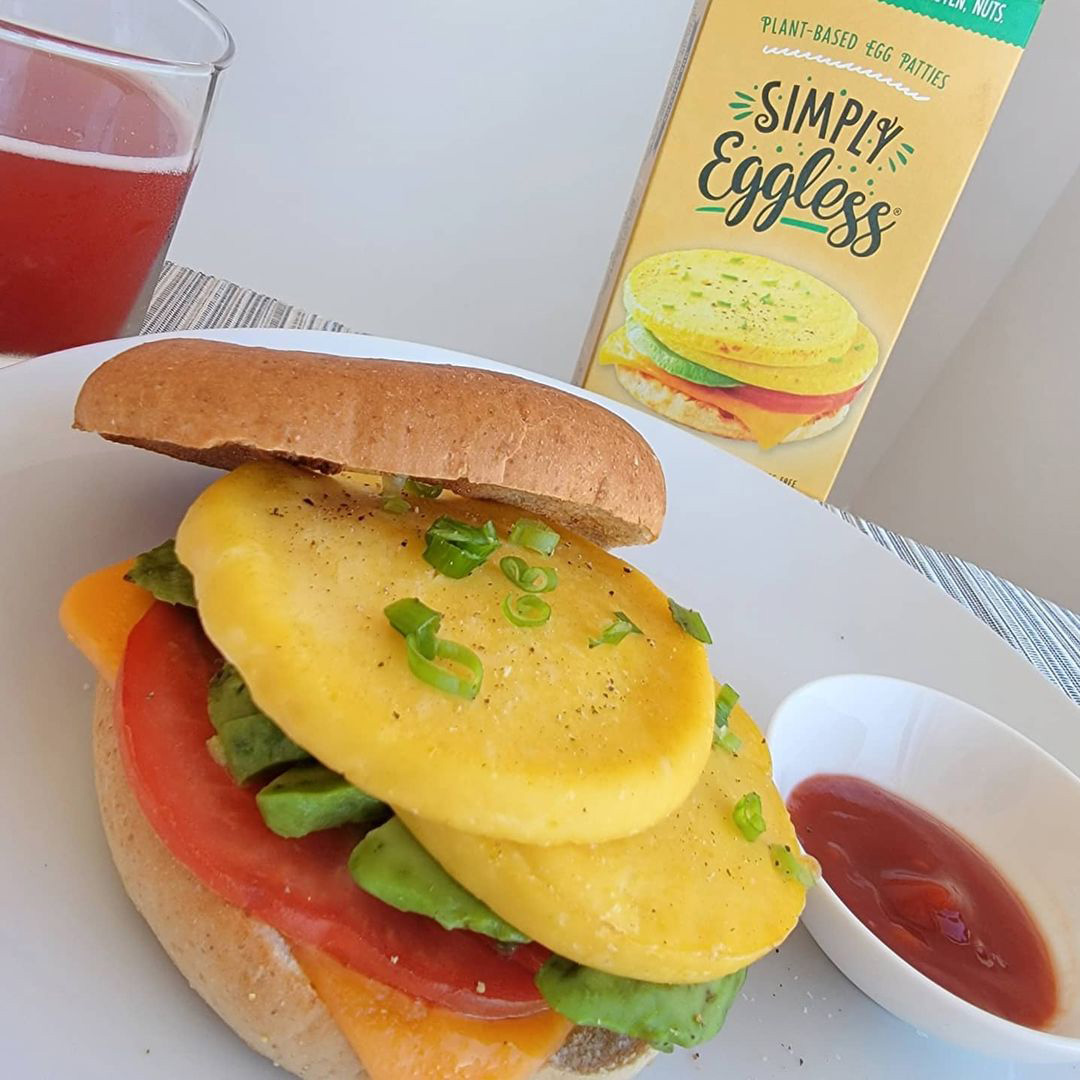 Roasted red peppers, savory potatoes, smoky seitan, and seasoned tofu? Sign us up! This grab-and-go breakfast is packed with major plant-based goodness. The Sweet Earth Big Sur Breakfast Burrito is just one of the tasty burrito handhelds available from this California-based company. Are you thinking what we're thinking? Snag a vegan burrito for each meal!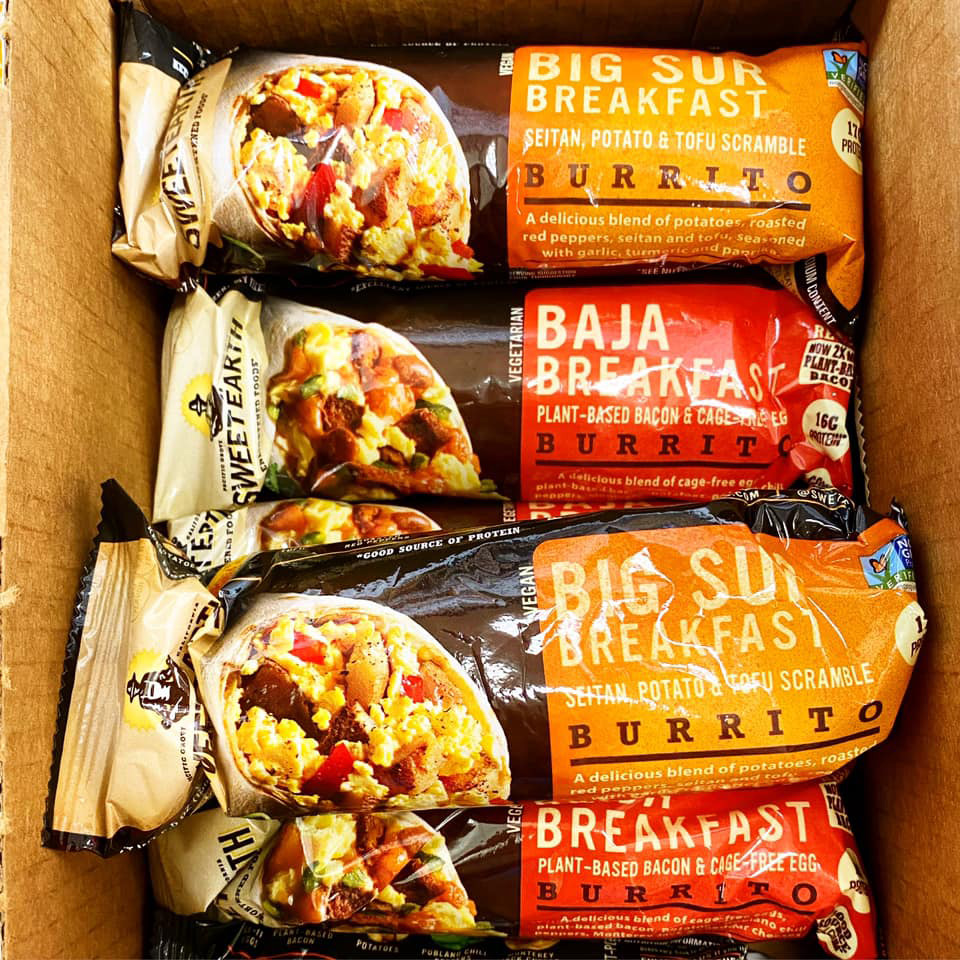 This family-owned convenience food company has the hookup on quick and easy breakfast items. With breakfast scrambles and microwavable burritos, you never have to miss the first meal of the day! The Amy's Kitchen Tofu Scramble is packed with a variety of vegetables, scrambled tofu, and hash brown potatoes—what more do you need?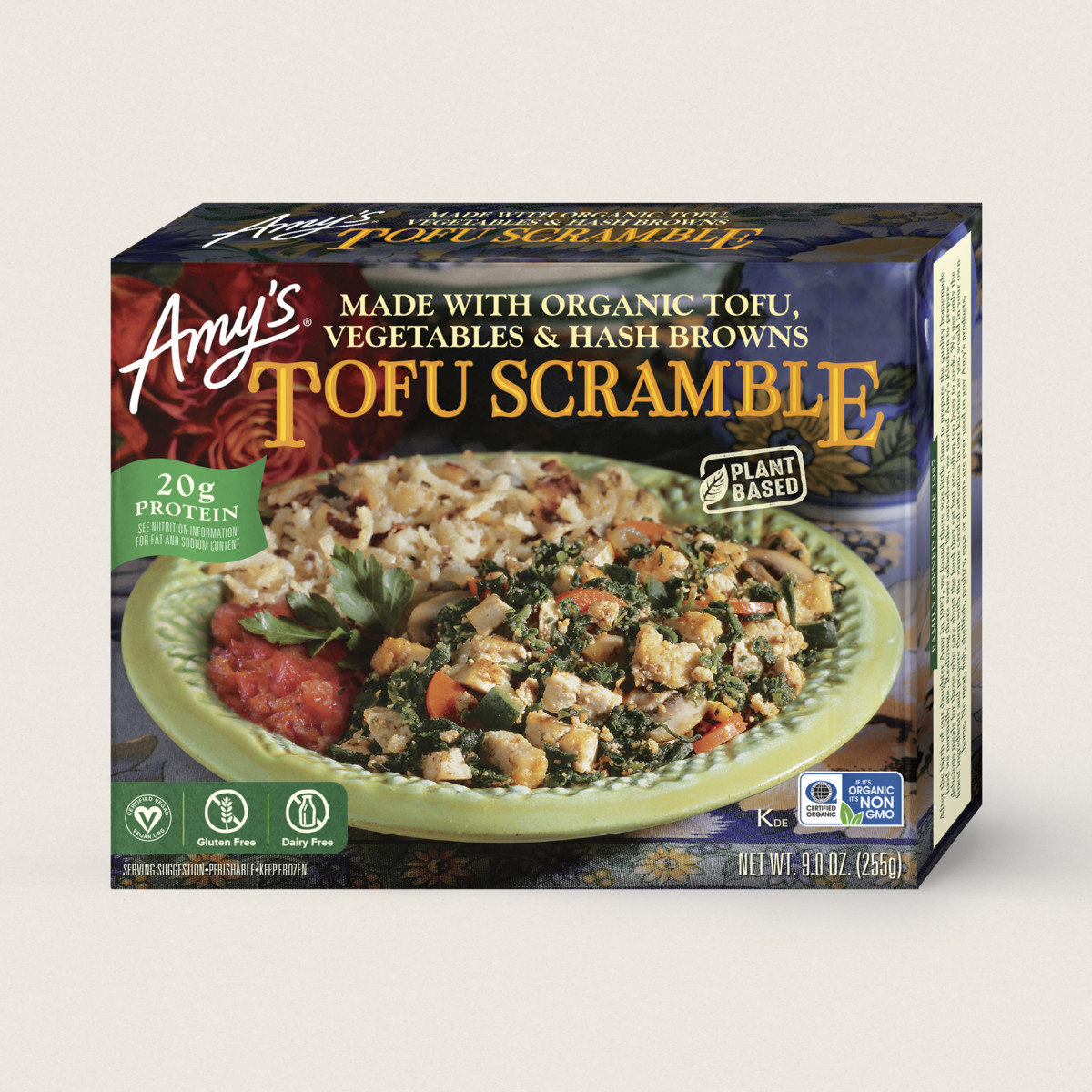 Tofu scramble and vegan chorizo? Two of our favorite plant-based proteins have come together in an easy-to-prepare brekkie. While we love a DIY morning scramble, that takes time that we don't always have. The Trader Joe's Tofu Scramble with Soy Chorizo was made for busy vegans. Just nuke it in the microwave and enjoy!