No homemade weekend brunch is complete without one of these vegan breakfast sausages. Whether you're wrapping some scrambled tofu and home fries into a flour tortilla, cooking up that veganized version of biscuits and gravy, or thawing a frozen JUST Egg Folded, you're going to want some plant-based patties, links, or soyrizo to complete the meal. Here's our list of top 9 breakfast sausages to start your day.
Spice up that veggie skillet with one of Sweet Earth's flavored sausages in Chik'n Apple, Ginger Scallion, or Green Chile Chedd'r. Yes, this is the same Sweet Earth Foods that launched the Awesome Burger and Awesome Grounds, those meat-like plant-based proteins made to throw on the grill and layer with all the BBQ fixins (we're lookin' at you, Organicville Small Batch BBQ Sauce!). Maybe just skip the sausages altogether and cook up some of those "grounds," chop a red pepper, slice some onions, and toss it all into a burrito with whatever else your heart desires.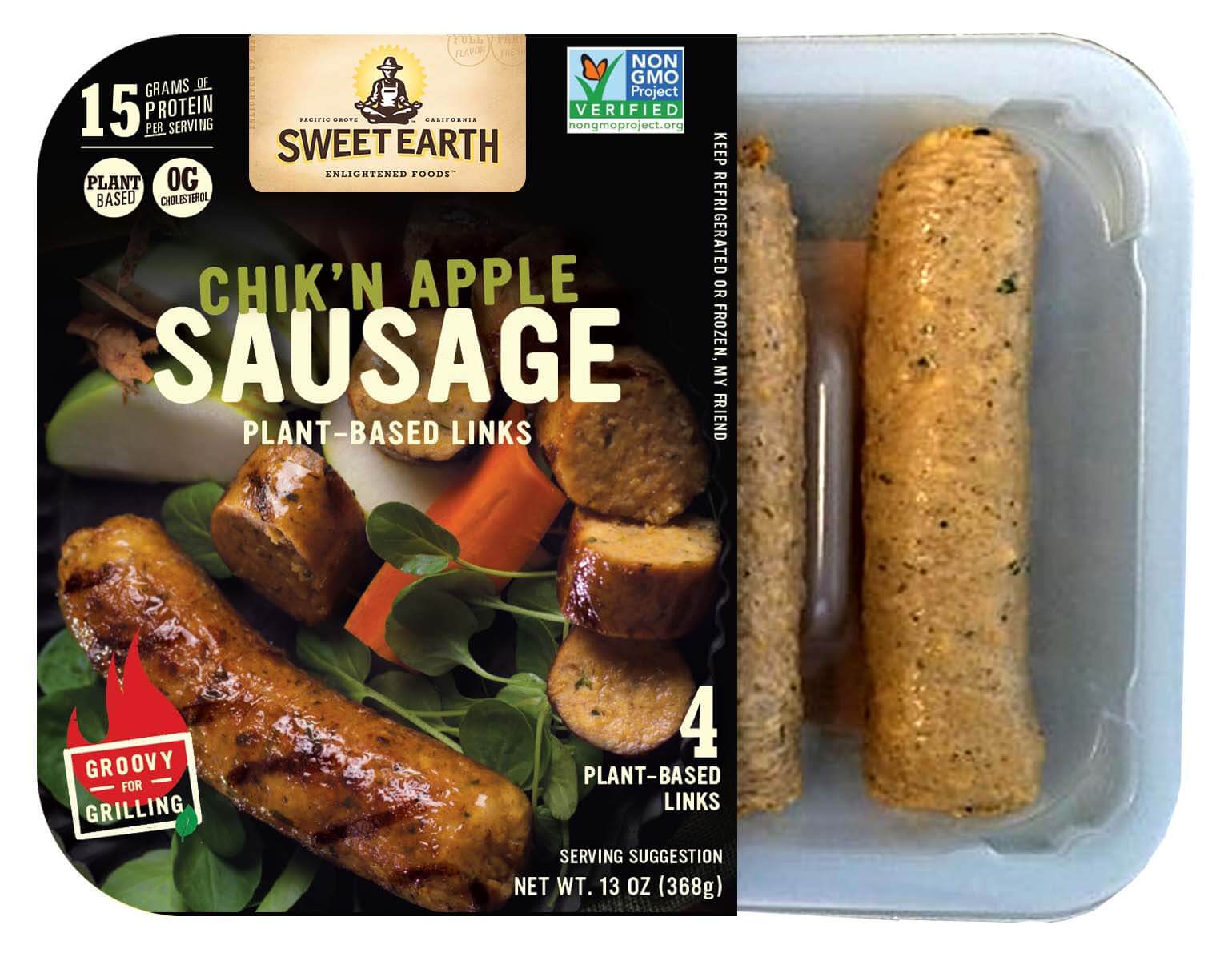 Meatless Farm Co. offers vegan breakfast sausages in both patties and links. These soy-free, gluten-free, non-GMO, pea protein day starters pack in the taste and nutrition without all the guilt of their meat-based counterparts. Can't decide between links and patties? Go with both! Add a bowl of berries, some whole grain toast and vegan butter, and breakfast in bed never looked so good.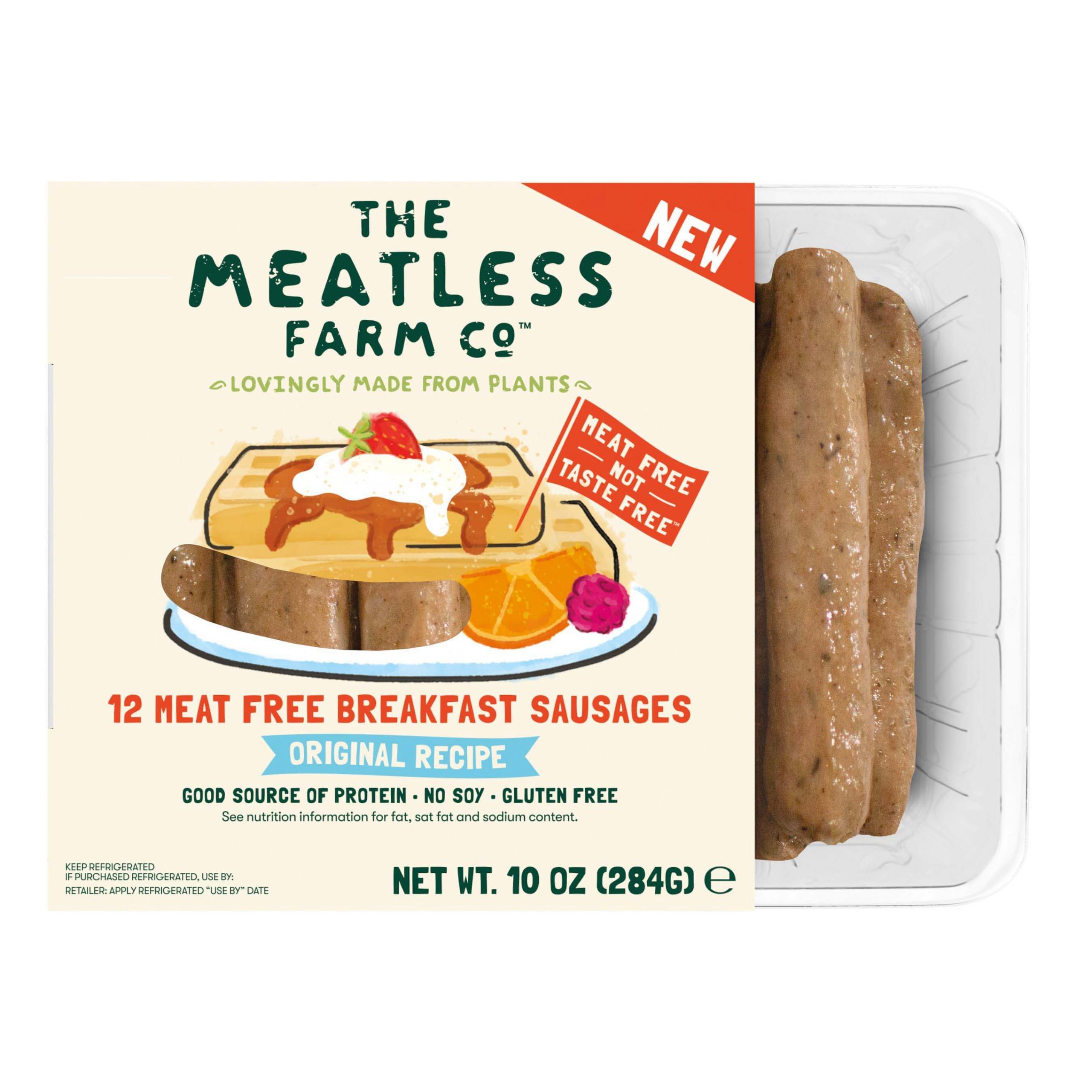 Craving some plant-based breakfast patties to wedge between that vegan egg & cheese biscuit? Try Pure Farmland! Available in both Savory Original and Maple, these gluten-free, soy protein rounds are this author's hands-down favorite. Complete the spread with some orange wedges and a nice hot cup of coffee with your preferred non-dairy creamer.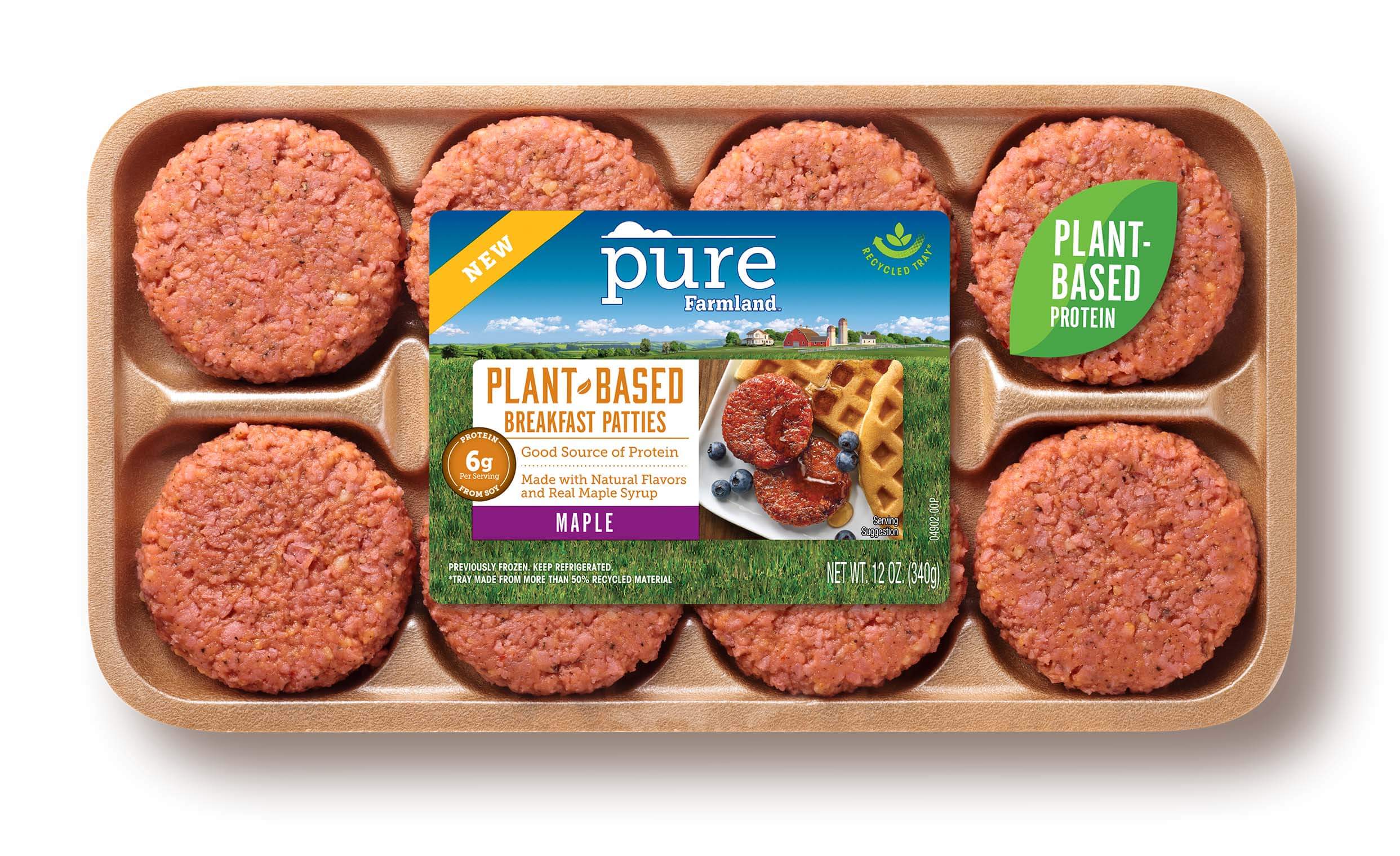 At Hilary's you'll find Organic Apple Maple and Organic Spicy Veggie meatless breakfast sausages that are just right for siding up with that Easy One Pan Vegan Tofu Scramble. Hilary's is free from most of the common allergens, including wheat, gluten, soy, corn, and nuts. Cook now, thank us later.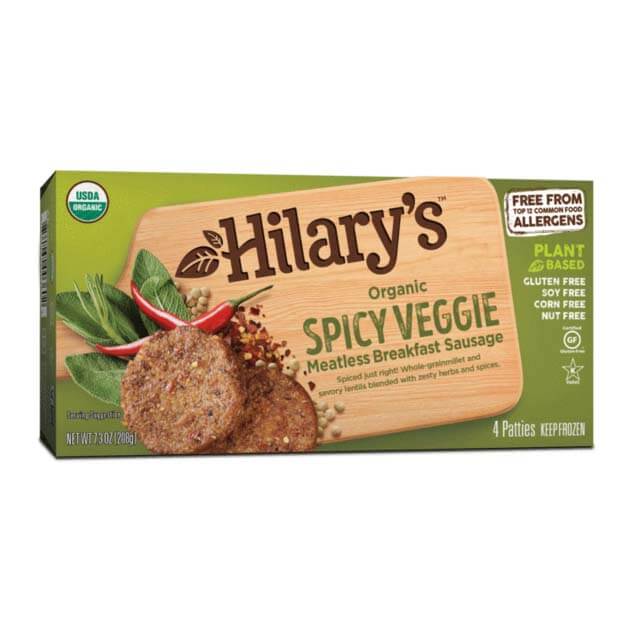 Beyond Meat knocks it out of the park again with their classic plant-based sausage patties. These morning rounds are non-GMO, soy- and gluten-free, and pack in 11g of protein. We think they taste just right with some homemade Domino's Cinna Stix!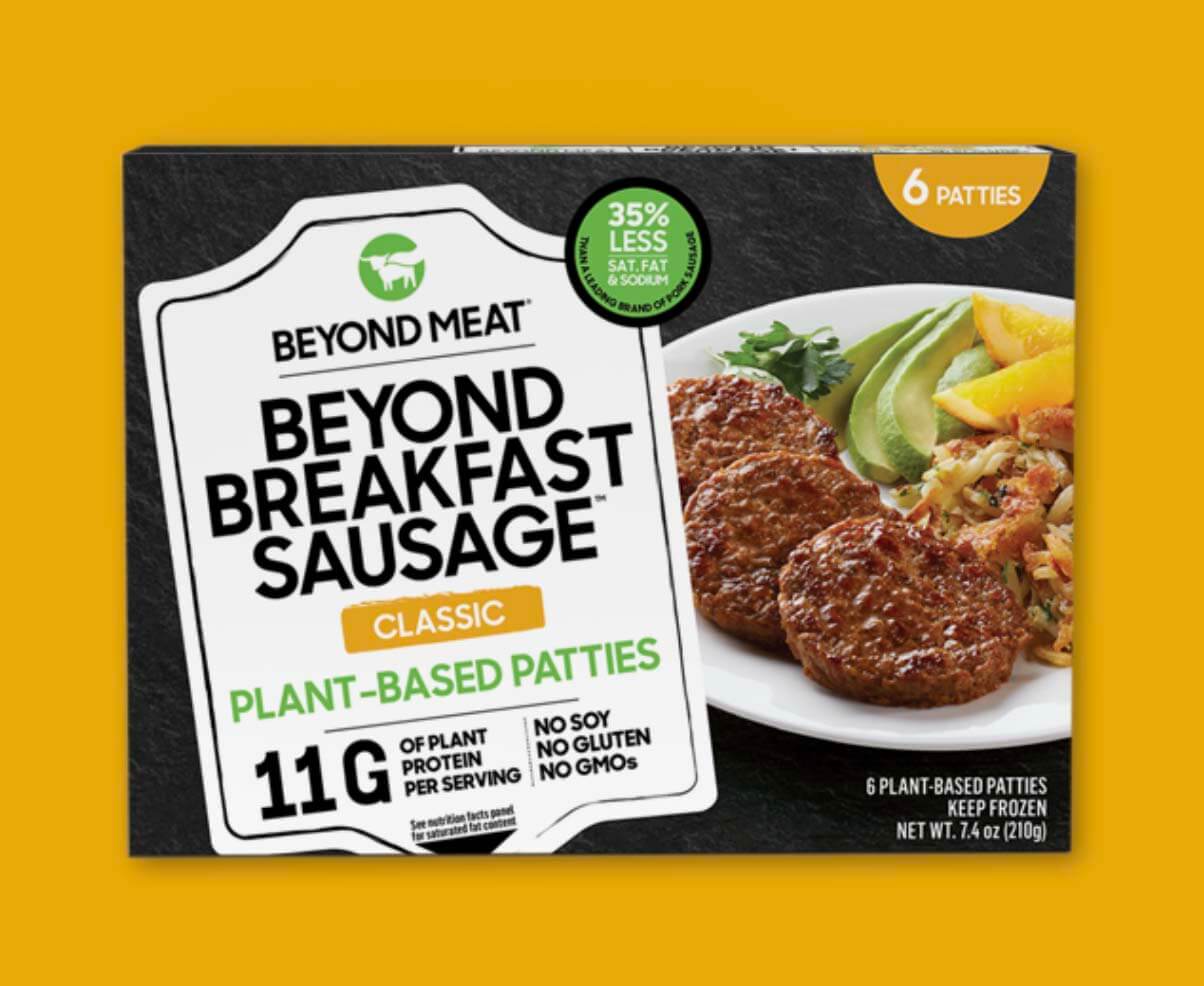 We love the Apple Maple Breakfast Sausage links with our banana pancakes in the mornings, but Field Roast also offers patties as well. Either way, you'll enjoy whole food ingredients and great taste from this OG of the plant-based meats. Somebody pass the syrup, please.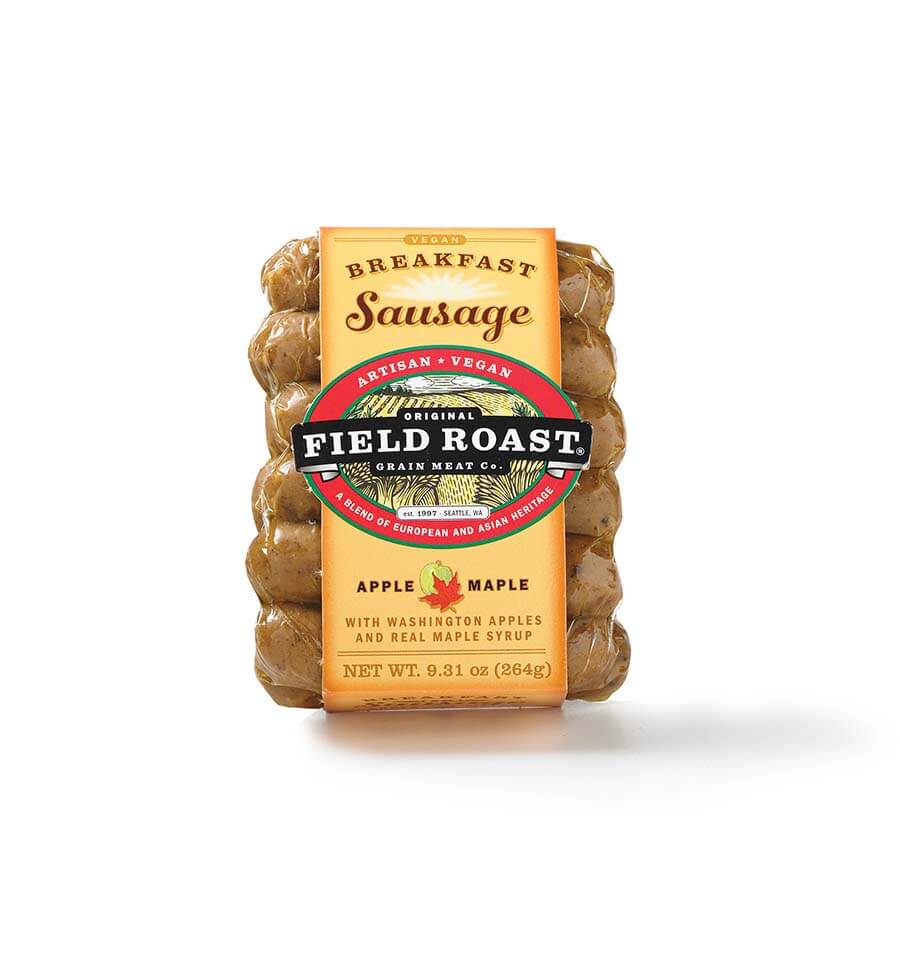 Check the freezer section of your local grocery for Spicy Breakfast Saus'age Patties and Original Breakfast Saus'age Patties from Gardein. This brand makes plant-based "meats" just right for a weekend brunch. Whether sliding them up against some buttery-ish vegan croissants or enjoying them with toast and jam, these day-starters will have you going back for more.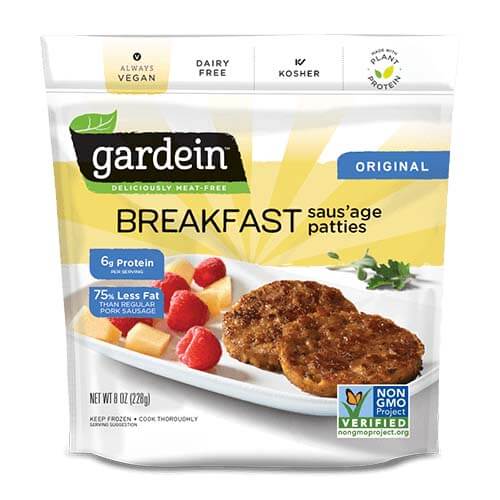 What happens when one of your favorite grocery spots offers up its own vegan version of this morning meal favorite? You get 365 Everyday Value Plant-Based Breakfast Patties, that's what! You're already there picking up snacks and "burgers," why not throw a package of these into your cart as well?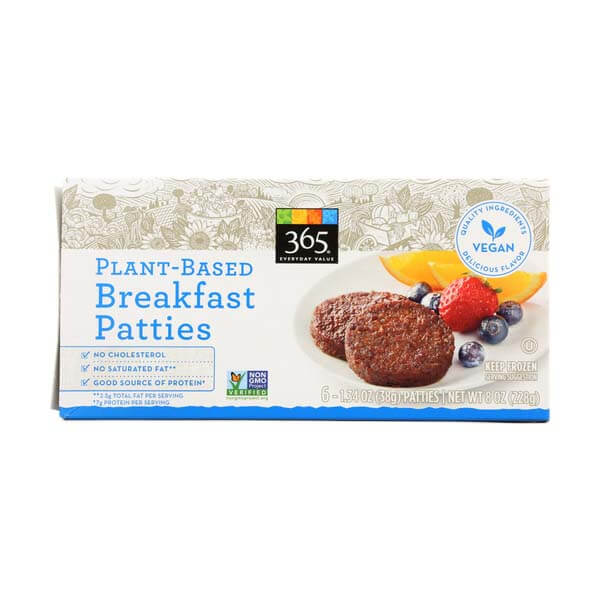 Feeling like a breakfast burrito with a side of hash browns? TJ's has you covered with their Soy Chorizo. We're loving ours with a vegan cold brew latte. Don't forget to pick up the avo, salsa, and Cashew Fiesta Dip while you're there. Now, you're ready for the weekend!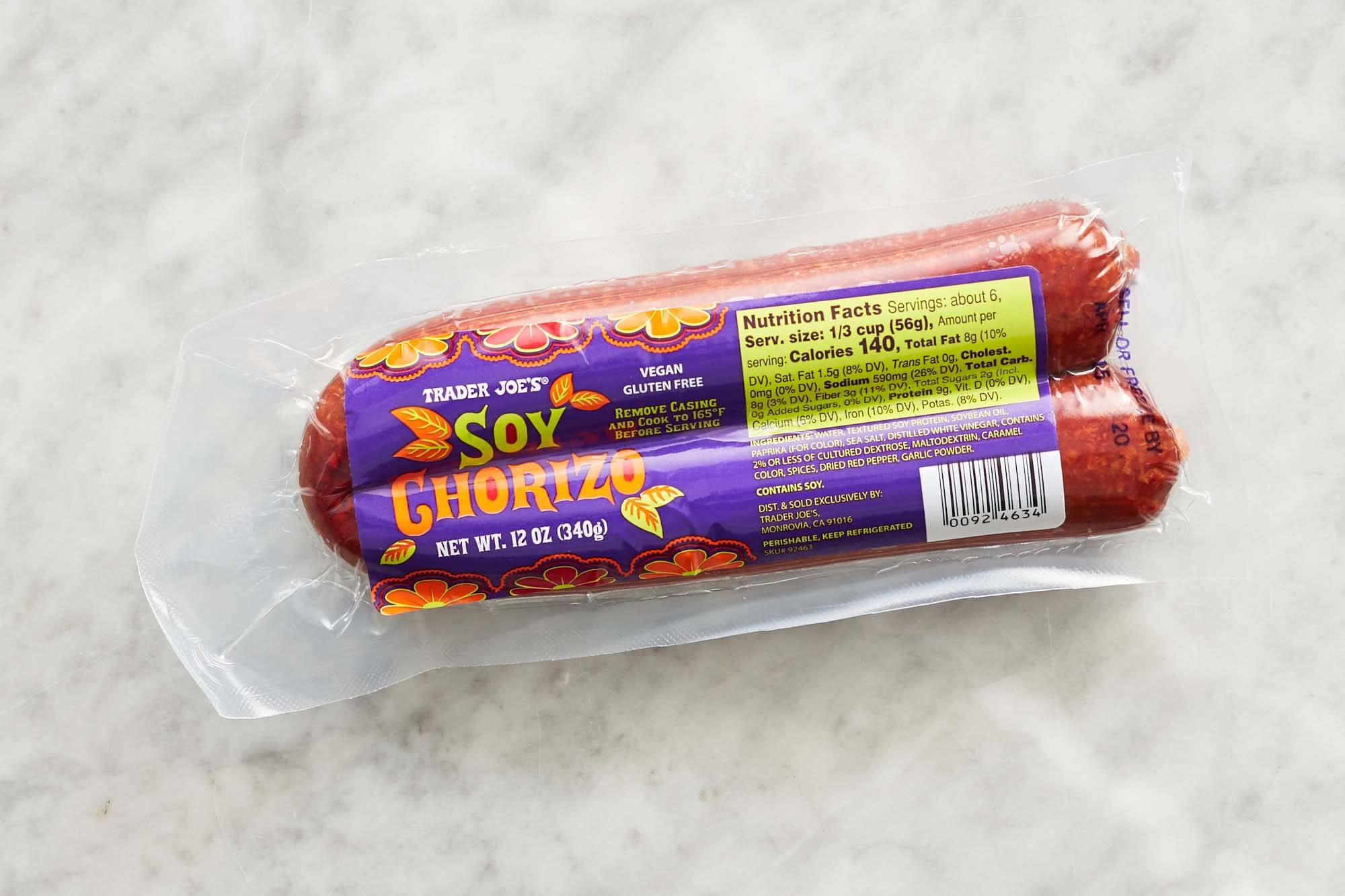 Photo credit: Ghazalle Badiozamani