Back
The 13 Best Jarred Vegan Pasta Sauces
There is no denying that pasta is a vegan diet staple. While we've all got a jar of marinara in the kitchen cupboard, it's time to upgrade pasta night and give it the glow-up it deserves. Don't get us wrong, there is a time and a place for linguine with red sauce, but we are all about creamy vegan alfredos, herbaceous pestos, and meatless meat sauces atop our noodles. Check out these 13 must-try sauces for your next pasta adventure!
RELATED: 6 Vegan Egg Substitutes That Taste Better Than the Real Thing
---
Want even more vegan food, news, and lifestyle content? Subscribe to VegOut Magazine!
Jar Goods
Vegan Vodka Sauce
This vodka sauce is your pasta's new BFF! Made from tomatoes, creamy coconut milk, and red curry paste, Jar Goods is a hit every time. Try with penne or go rogue with falafel—either way you spin it, you're in for a bomb meal.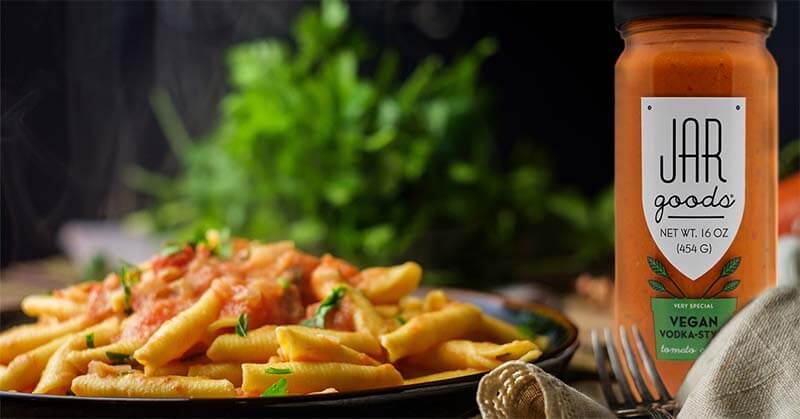 Gotham Greens
Vegan Pesto
You know what they say, pesto is the besto! Not sure who "they" are, but we are very much in agreement. Gotham Greens makes vibrant Vegan Pesto and herb-based vinaigrettes, perfect for the pasta and salad night of our dreams.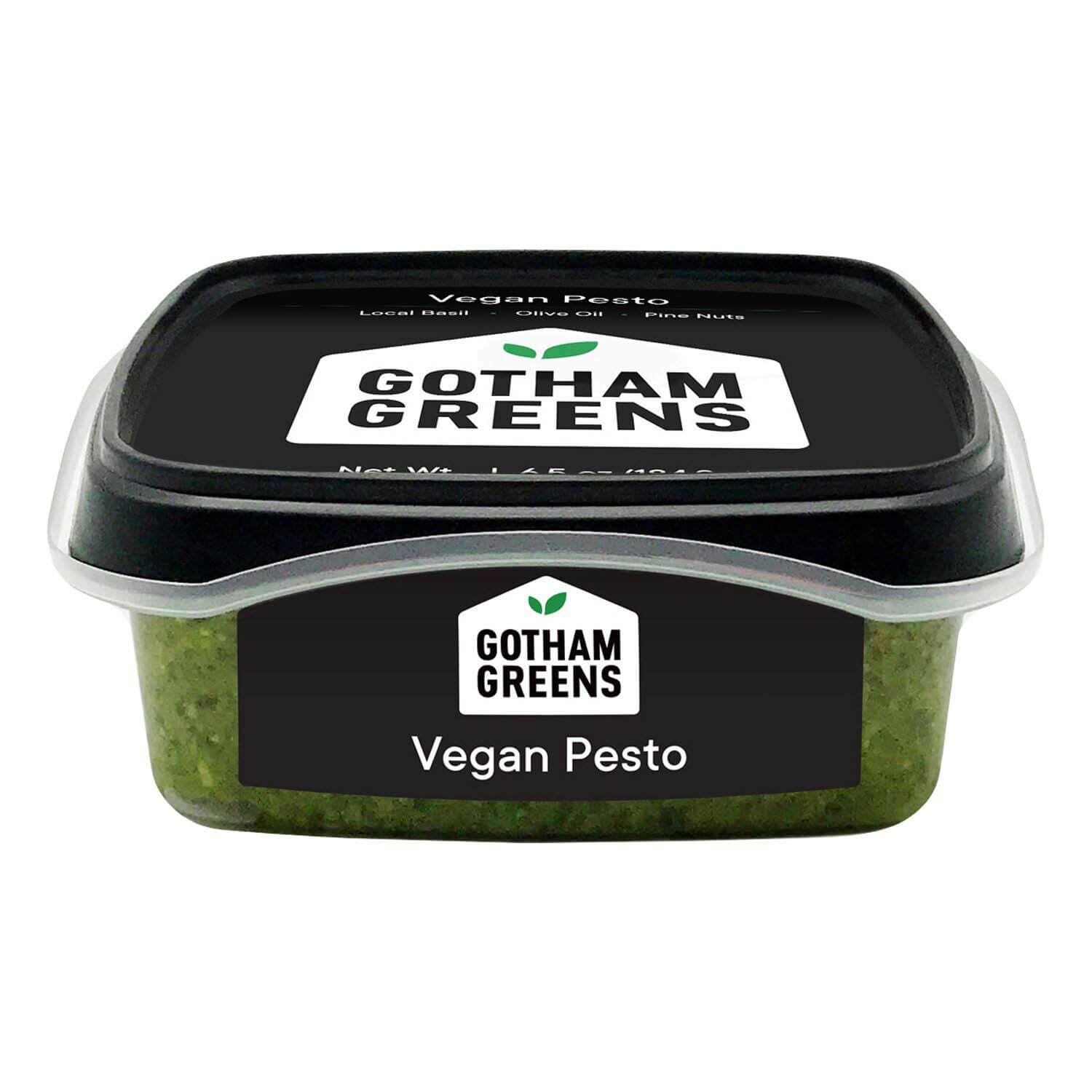 Victoria
Vegan Alfredo Red Pepper Sauce
Who doesn't love a creamy pasta sauce atop linguine at the end of a long day? Victoria's Alfredo does not disappoint! Made from a blend of cashew cream and roasted red pepper, it's the ultimate vegan comfort food.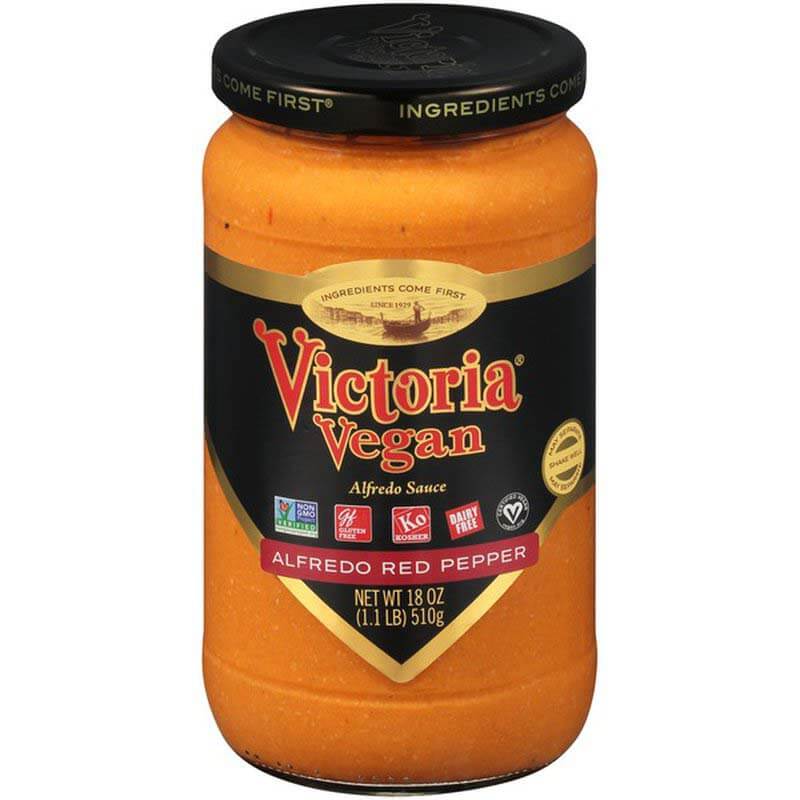 Do Anything
Cauliflower Alfredo, Kale Pesto, and Creamy Butternut Squash
Do Anything doesn't stop at one tasty pasta sauce option, they hooked us up with a variety! From Cauliflower Alfredo to Kale Pesto to Creamy Butternut Squash Sauce, these sauces will impress your (virtual) pasta party guests!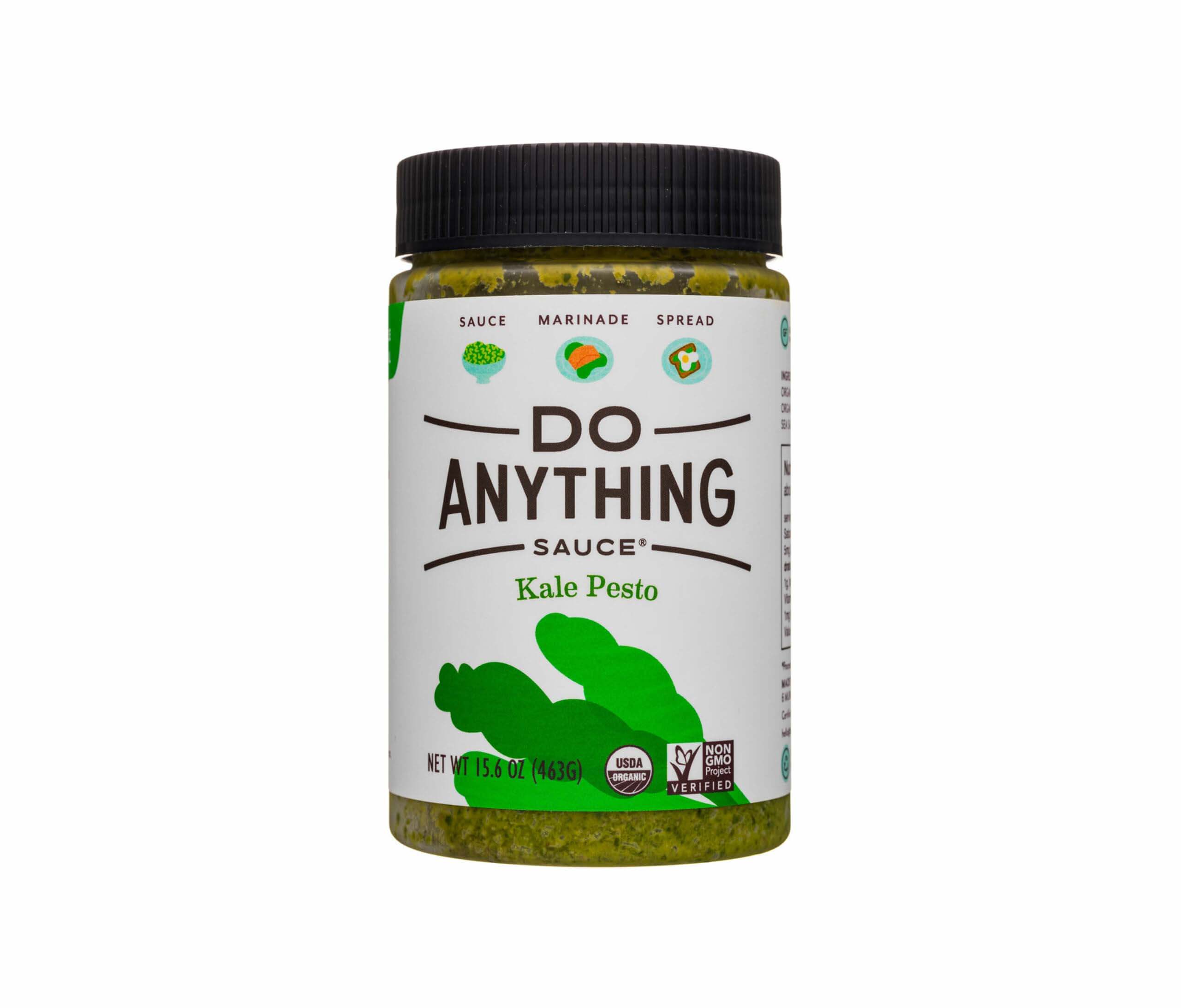 Prego+
Meatless Meat with Plant Protein
We don't mind stirring in our own vegan beef crumbles or adding plant-based meatballs, but Prego offers a product that makes our pasta nights just a bit easier. This classic marinara brand now offers a jarred sauce that contains meatless meat crumbles made from soy protein.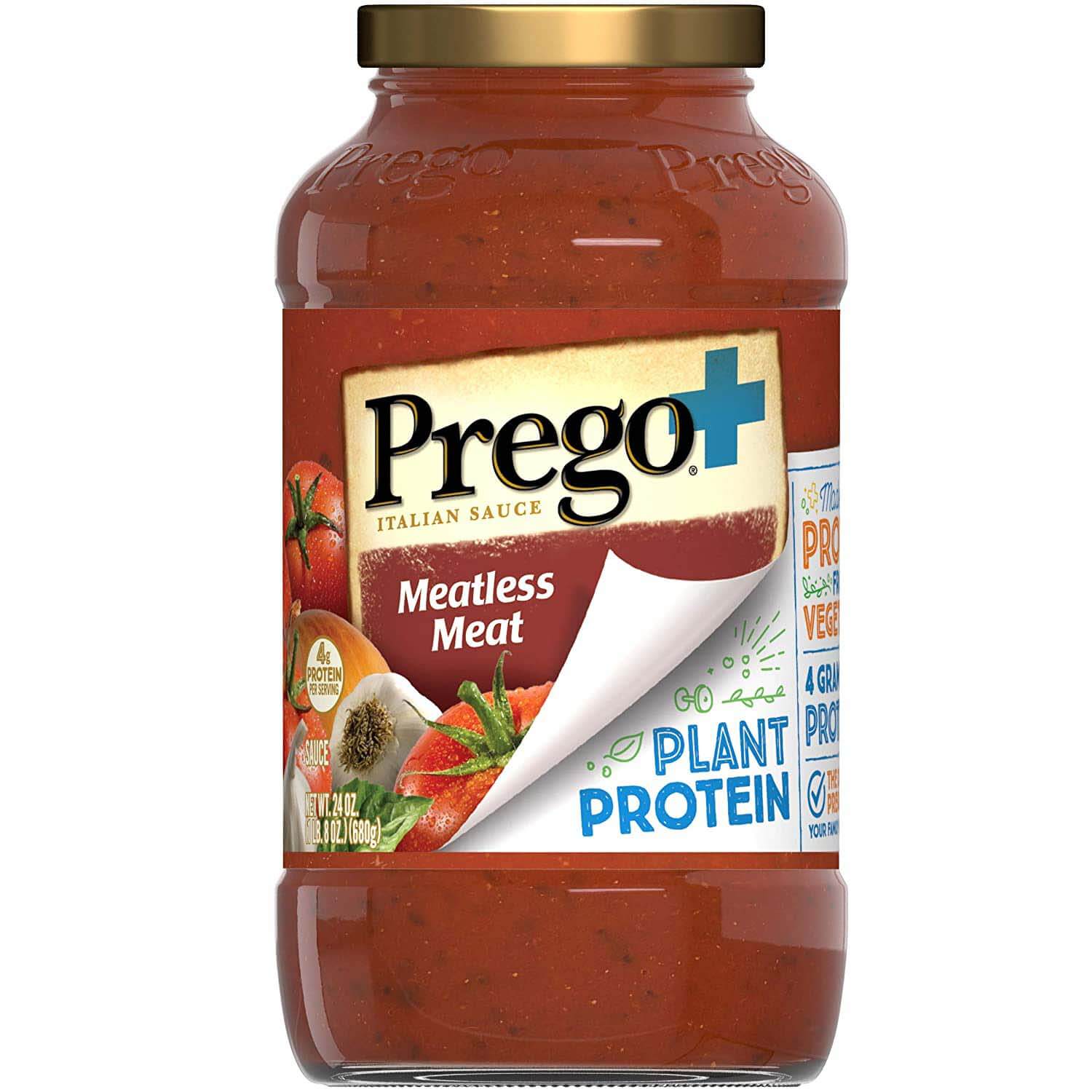 Simple Truth
Plant Based Vegan Alfredo
We are all about this vegan alfredo paired with plant-based chicken and fettuccine noodles. Stocking up on jarred vegan alfredo has never been easier. Find this new favorite at your local Kroger or Ralph's.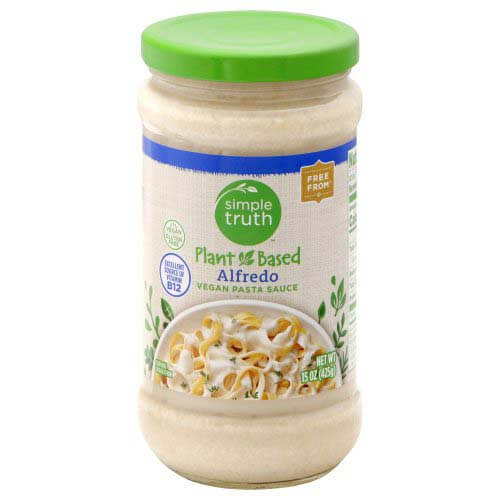 Trader Joe's
Vegan Kale, Cashew, & Basil Pesto
Another TJ's favorite—are you surprised? We just can't keep this pesto off of our shopping list! It is the perfect easy meal addition that tastes like you spent hours slaving over your food processor.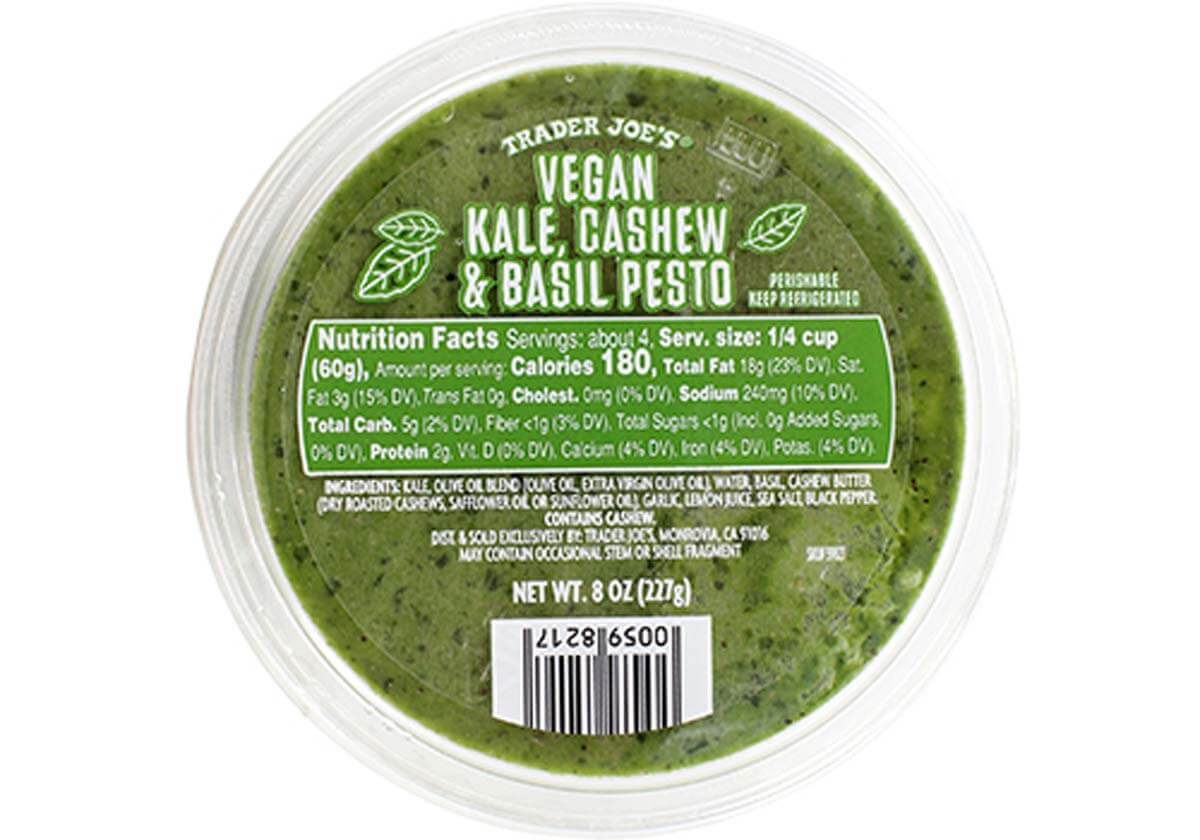 Daiya
Alfredo Style Deluxe Cheeze Sauce
Sure Daiya makes a variety of mac 'n' cheese products, but did you know that you can find the cheeze sauces sans pasta? That's right—use these creamy squeeze pouches of alfredo to build your own culinary creations.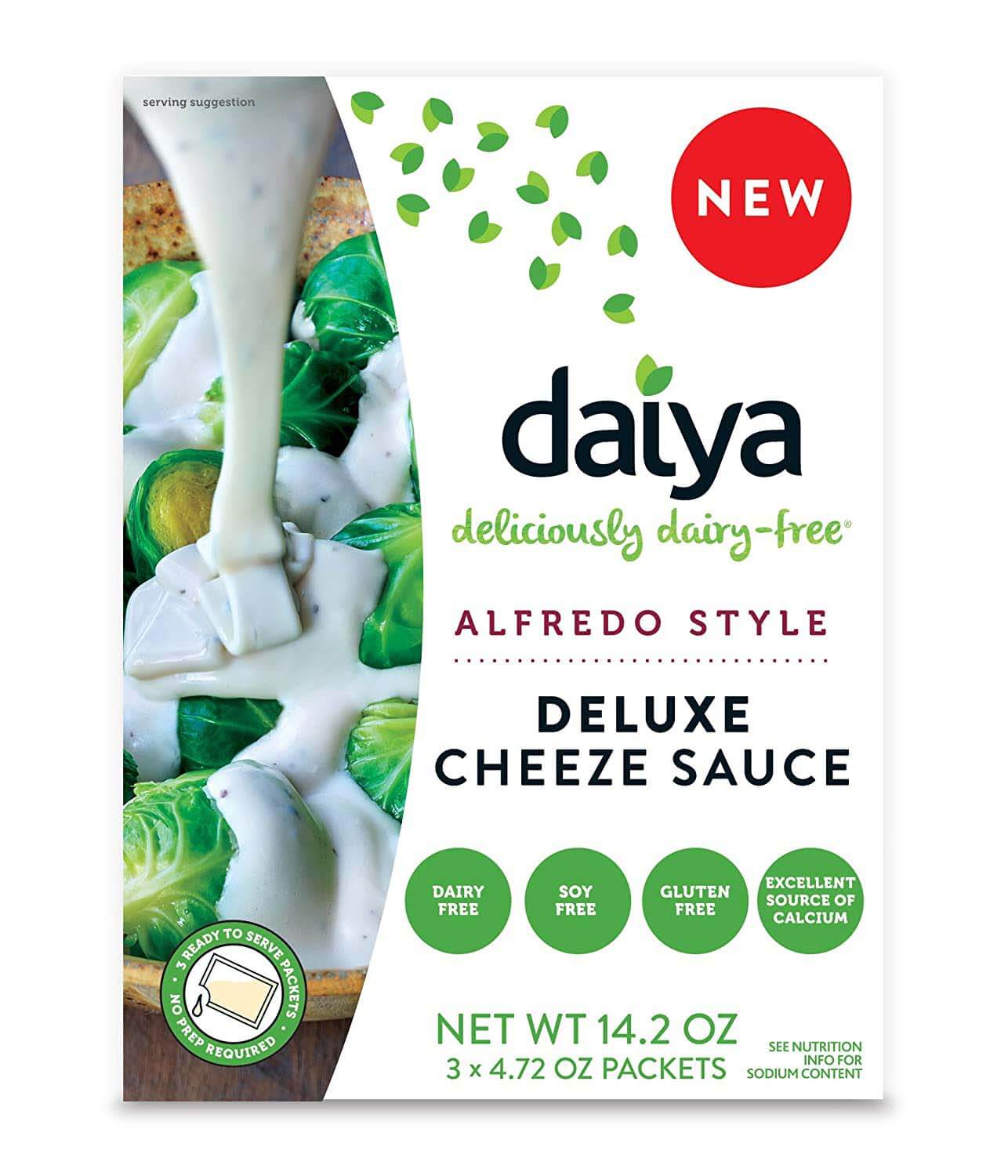 Rao's Homemade
Marinara Sauce
This accidentally-vegan marinara offers the flavor of a homemade sauce in a convenient, shelf-stable jar. Crafted from plum tomatoes, garlic, and herbs, Rao's makes all of our Italian cooking that much better.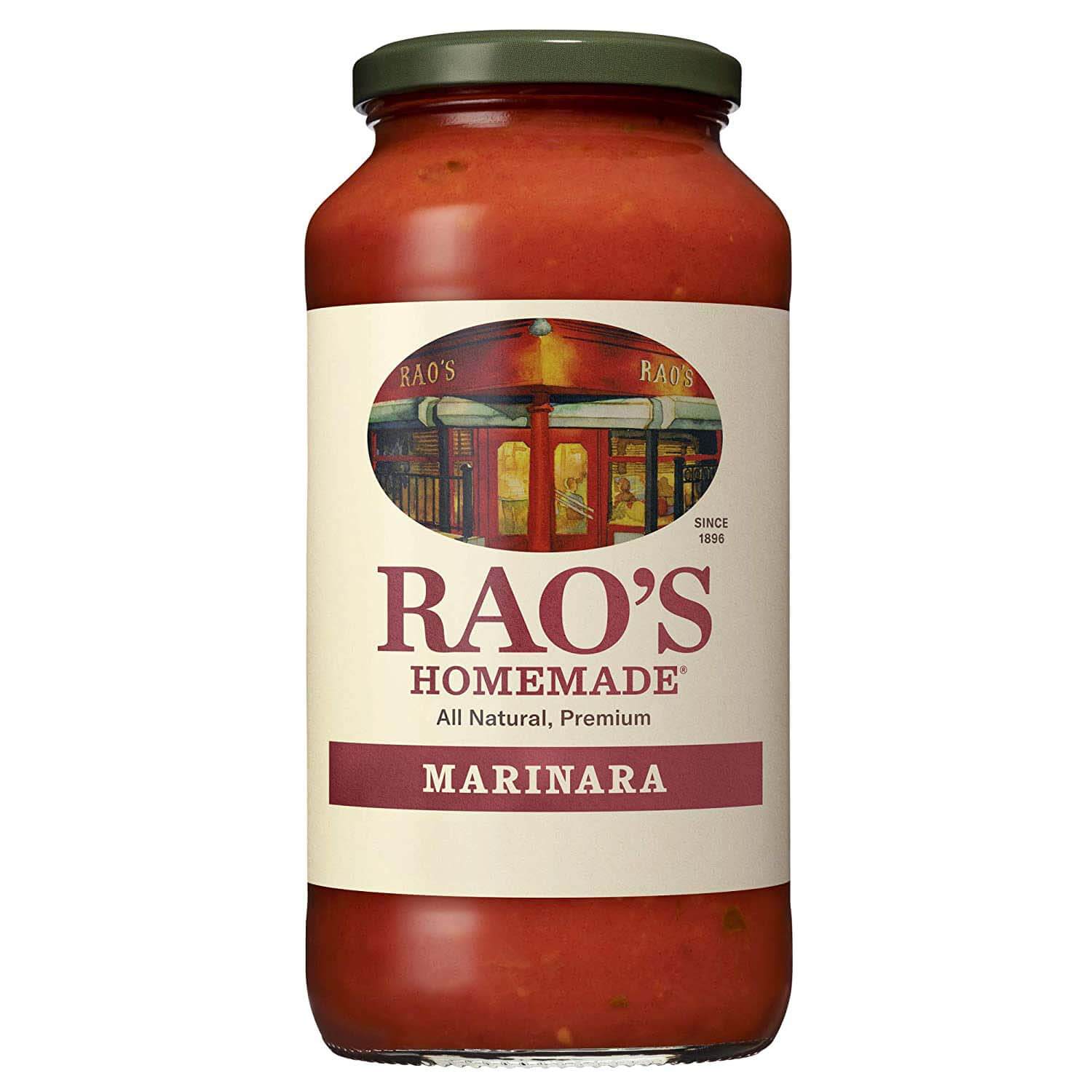 Delicious & Sons
Black Truffle & Mushroom Sauce
This aromatic plant-based sauce has us feeling fancy AF! Top some warm pappardelle noodles with this black truffle sauce and you've got yourself an IG-worthy dinner. Pair this dish with a glass of vegan wine for extra credit. Cheers!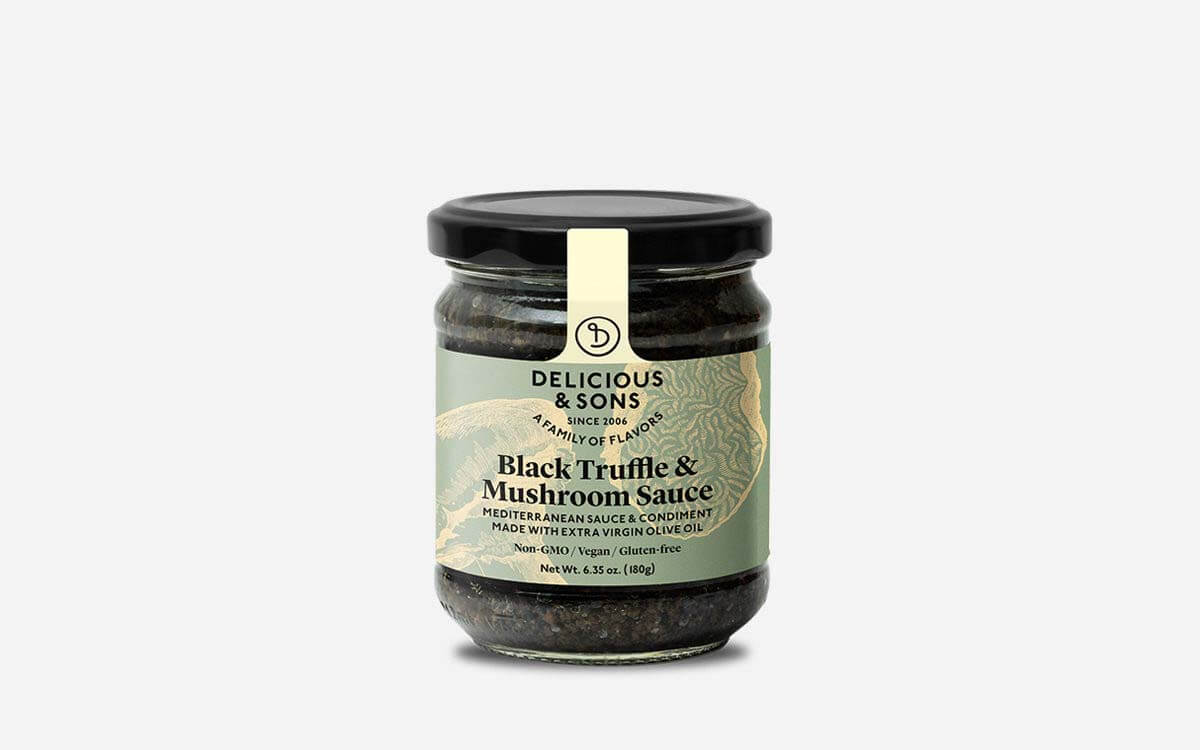 Plant Based Pantry
Alfredo Vegan Sauce
Made from potato, cauliflower, and coconut, this vegan alfredo is lower in calories while packing all the saucy flavor. Try it on pasta, garlic bread, or veggies for a creamy dinnertime masterpiece.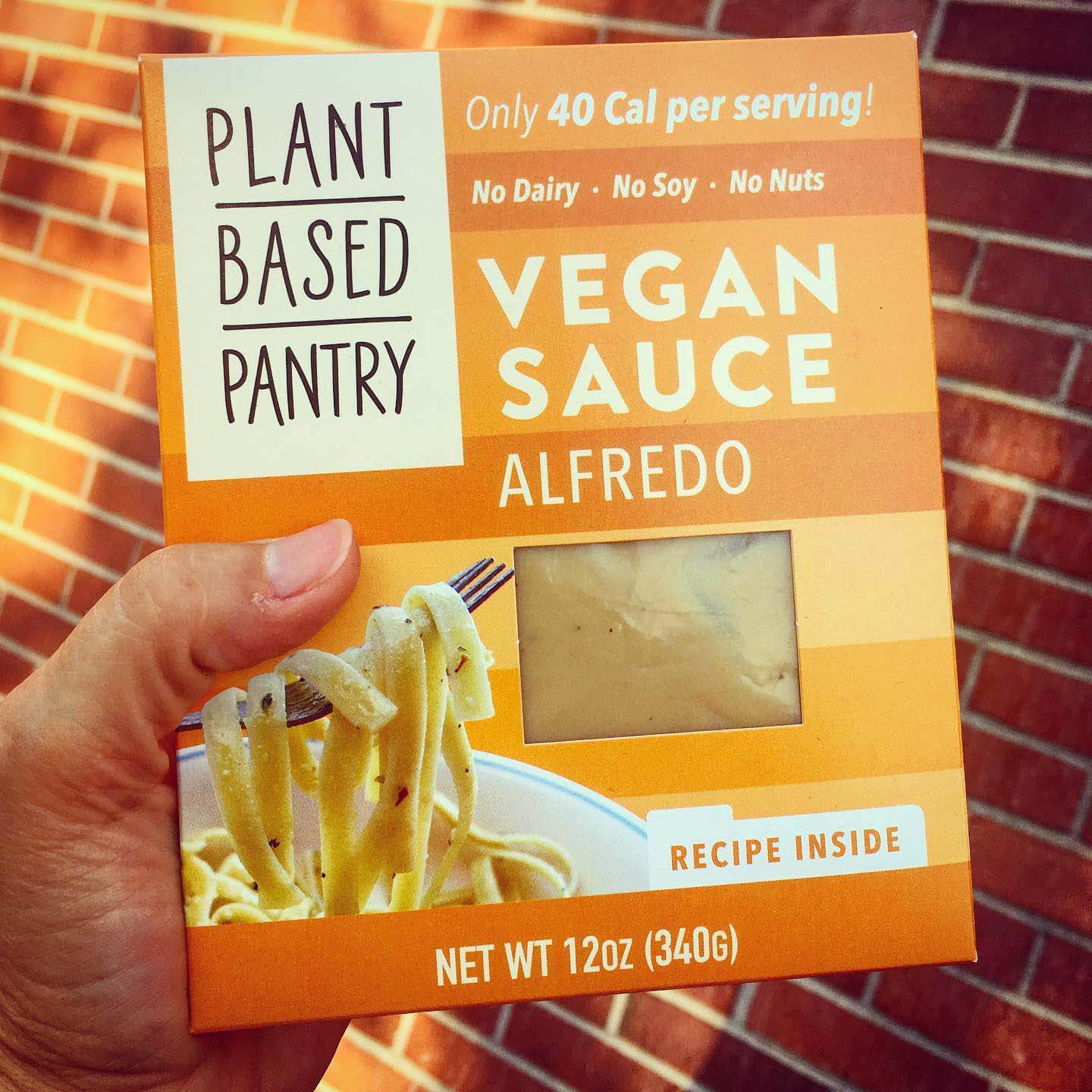 Bolani
Vegan Cilantro Pesto
A unique take on a classic, this cilantro and walnut pesto is giving us life! This fresh and flavorful sauce will have you saying "pastalavista!" to the bland sauces of yesterday. And we aren't stopping at pasta—we're classifying this as an everything sauce!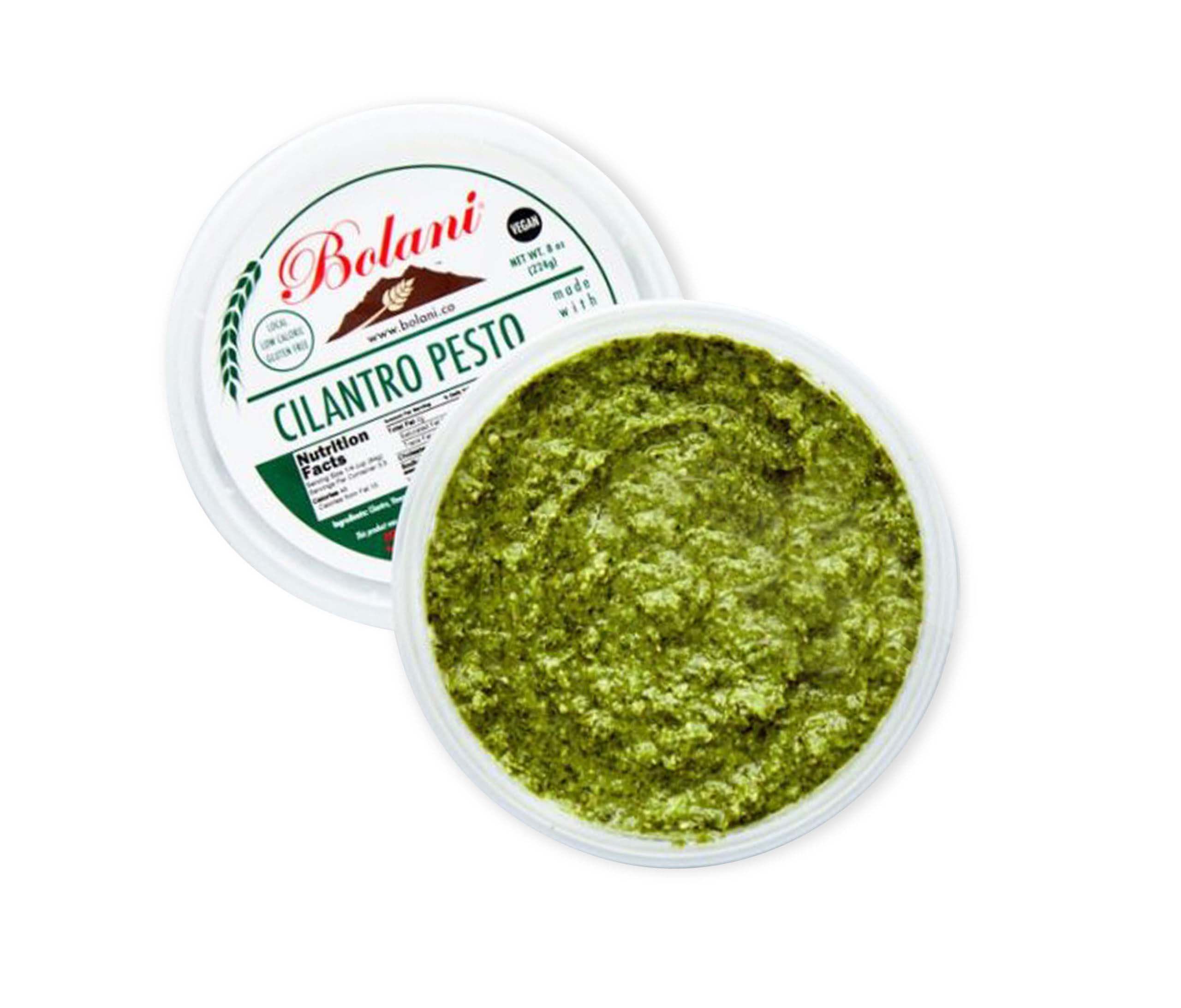 Primal Kitchen
No Dairy Alfredo Sauce
Made from cashews, avocado oil, and roasted garlic, Primal Kitchen offers a vegan alfredo that is out of this world. Pair this indulgent cream sauce with your favorite pasta, zoodles, or roasted veggies of choice. Add a sprinkle of vegan cheese for good luck!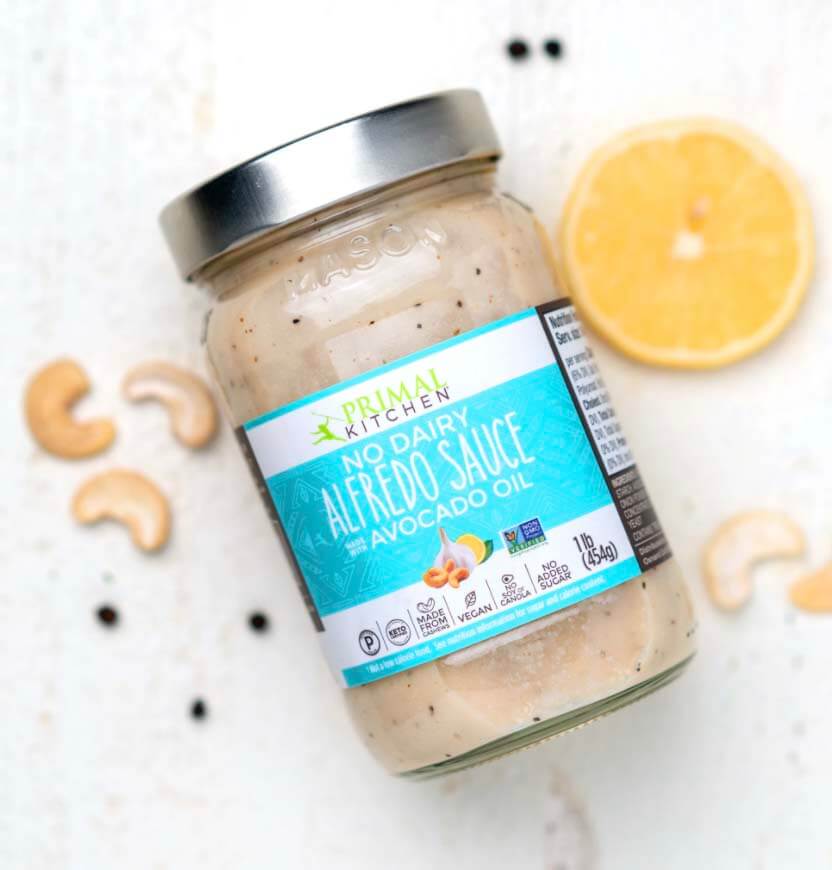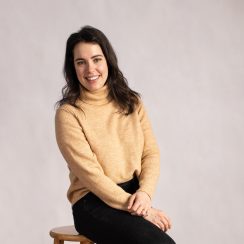 More from VegOut
Subscribe Now
Get the premier vegan food and lifestyle magazine delivered to your door (or inbox!)
Order the magazine!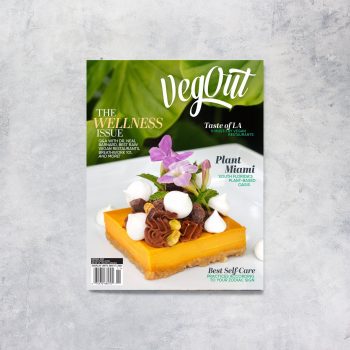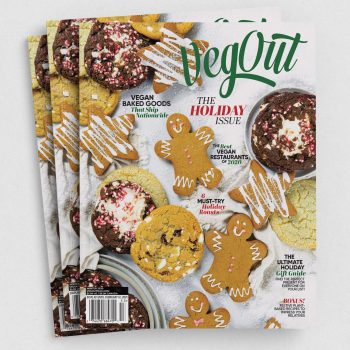 Navigation