These convenient, plant-based products were made for health-conscious snacking!
Whether you're restocking your gym bag snack selection or replenishing your movie night nosh drawer, we've got you covered with options! While we love a good variety of snacks from fresh fruits and crispy potato chips to raw veggies and vegan donuts, we're talking convenient, better-for-you store-bought snacks made with simple ingredients that taste great. If you're ready to level up your snack time, check out some of our packaged plant-based favorites.
From Cauliflower Bites and Mushroom Crisps to Carrot Sticks and Kale Chips, Rhythm Snacks come in a variety of store-bought snack varieties. This brand takes simple ingredients and creates crispy and tasty plant-based favorites. The Buffalo Ranch Cauliflower Bites are a fun, better-for-you option to munch on for a midday pick-me-up.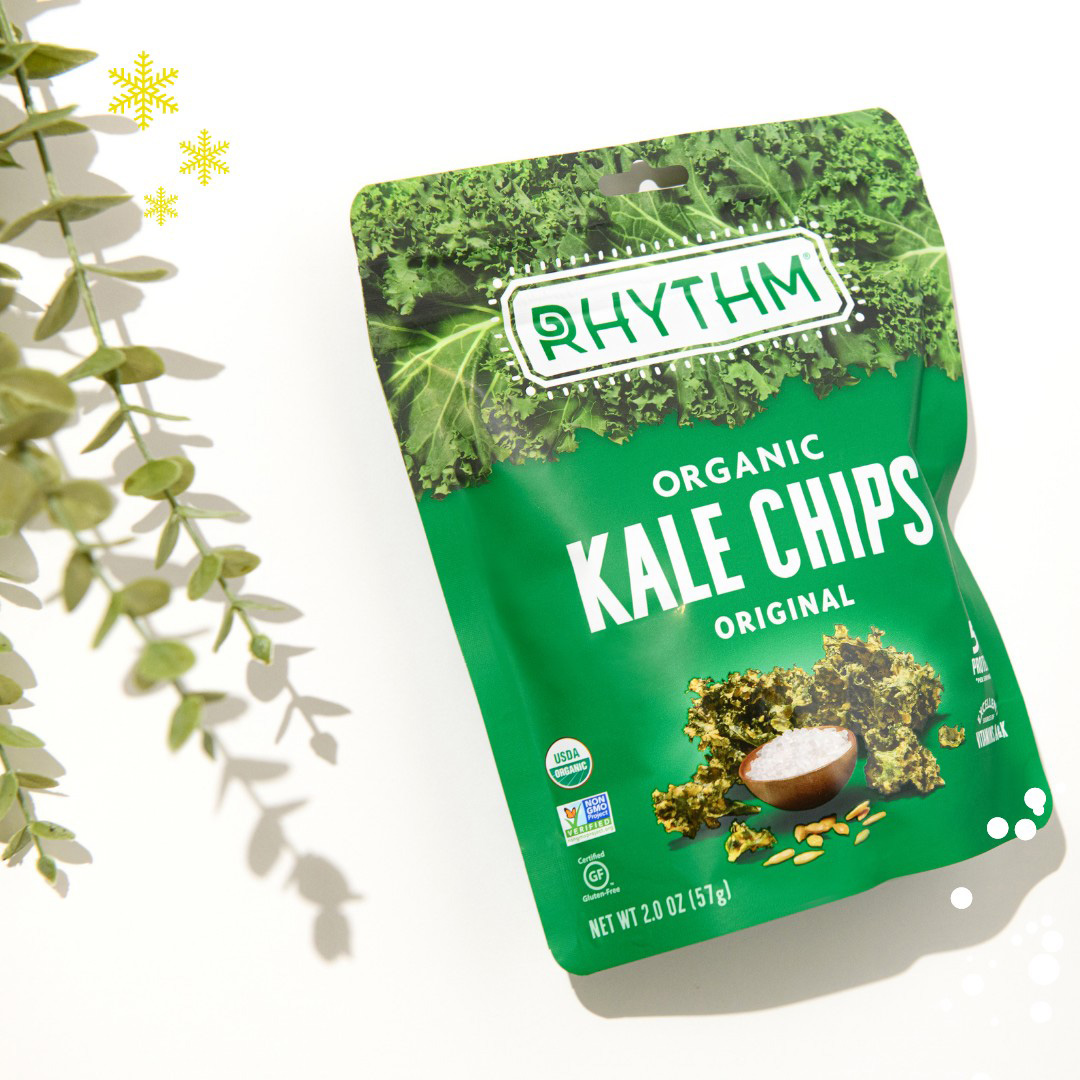 Available in flavors that resemble your favorite desserts, Siren Protein Bites might just be your new favorite store-bought snack. With cashew butter as the first ingredient, you know they're going to taste on point! Throw a pack of the Dark Chocolate Brownie Protein Bites in your gym bag or snack on them on your commute home from work.
Looking to up your veggie intake? Oh Snap! Pickled Snacks are just what you're looking for. Choose from individually wrapped pickled vegetables like Dilly Bites, Carrot Cuties, and Pretty Peas. Not only are these better-for-you snacks great for on-the-go snacking, but they are often found at gas stations and convenience stores!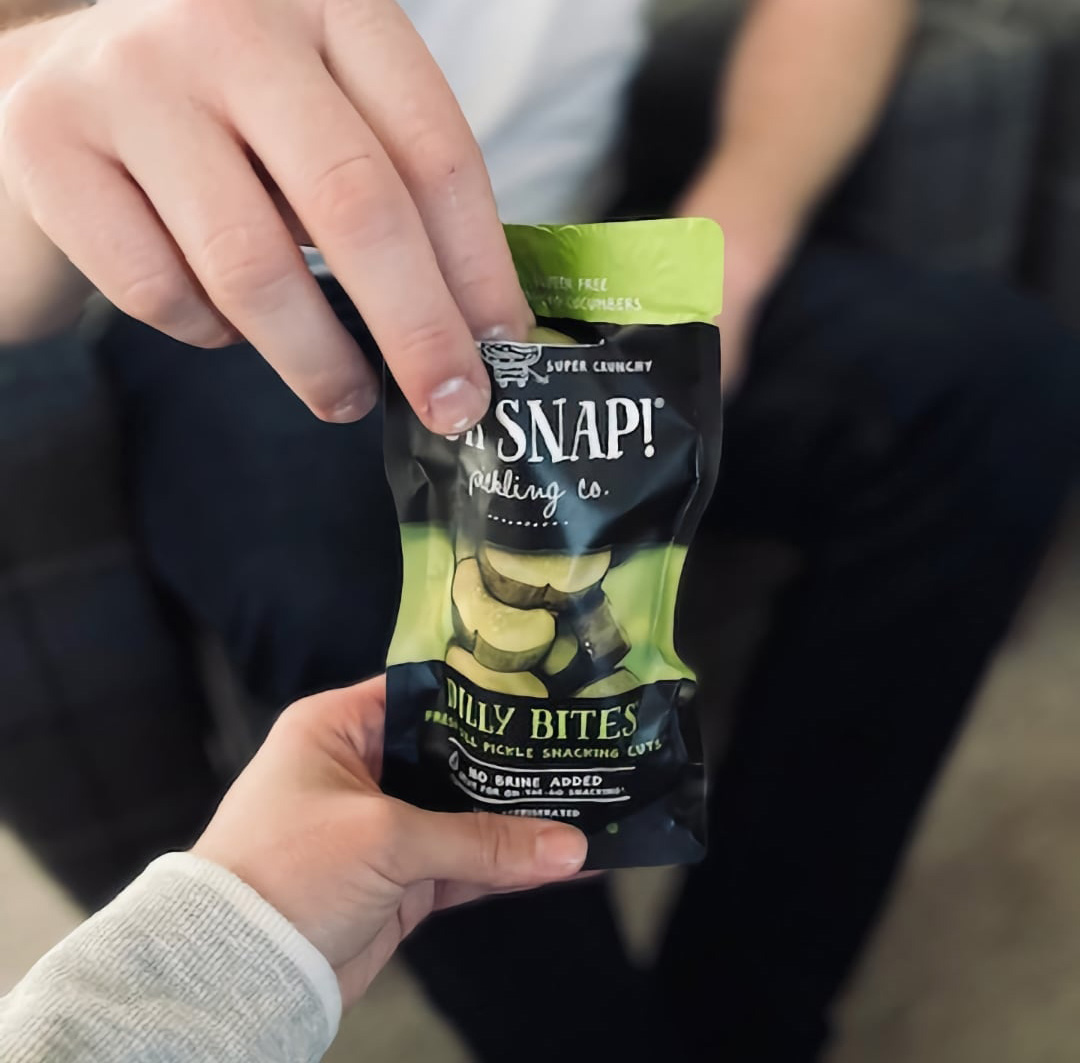 Broad beans, aka fava beans, are packed with plant-based protein, so It's no wonder why these store-bought snacks are so satisfying! The Bada Bean Bada Boom Crunchy Broad Beans are perfect for a quick snack while on the go or at home. Find them in Sweet Sriracha, Zesty Ranch, and Nacho Cheeze varieties, to name a few!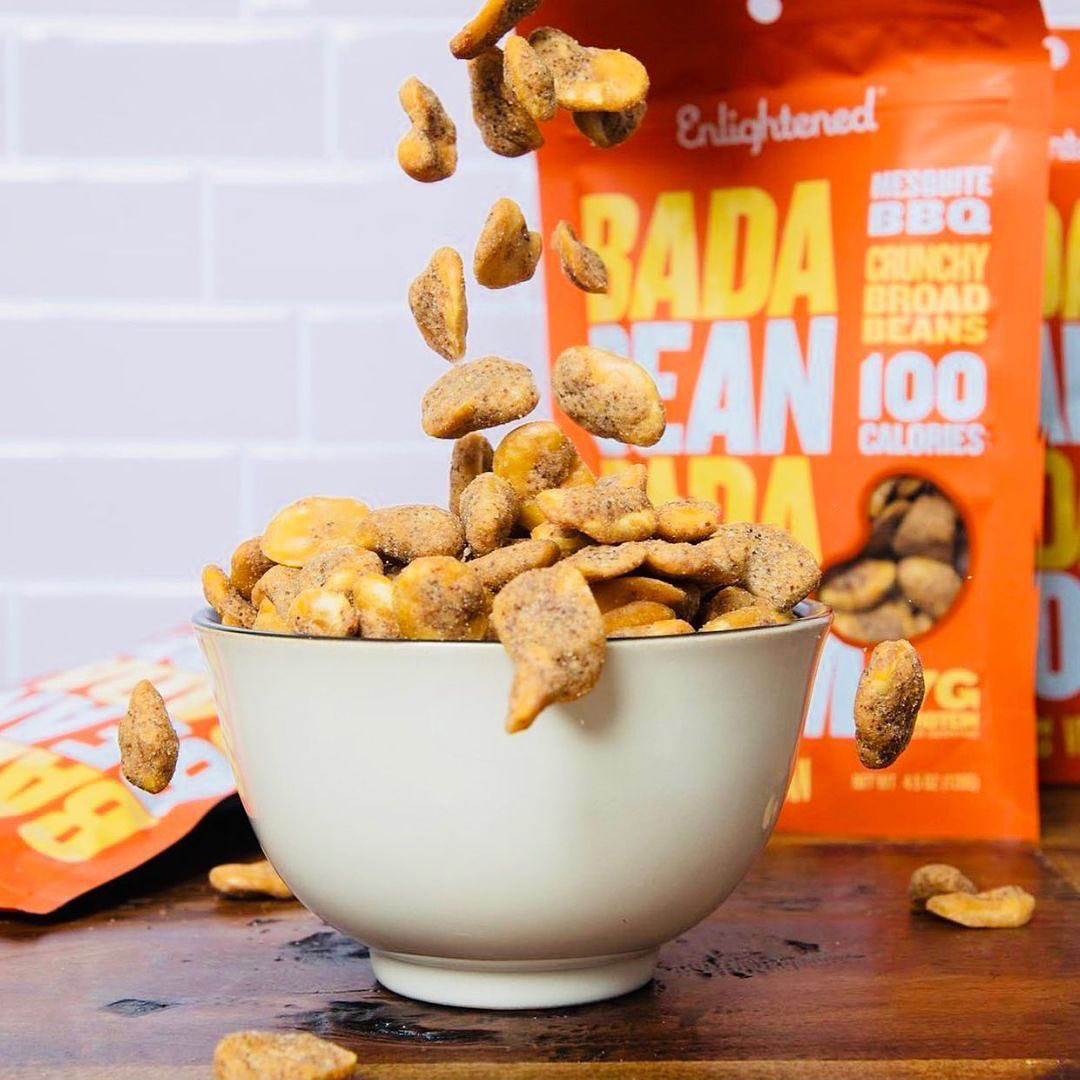 Need a pre-workout energy boost or feeling a little snackish between meals? Give That's It Fruit Bars a try! Made solely of dried fruit, there are no surprise ingredients here! That's It has a whole lineup of bars—it's the Apple + Mango variety for us! We're loving these simple, better-for-you store-bought snacks!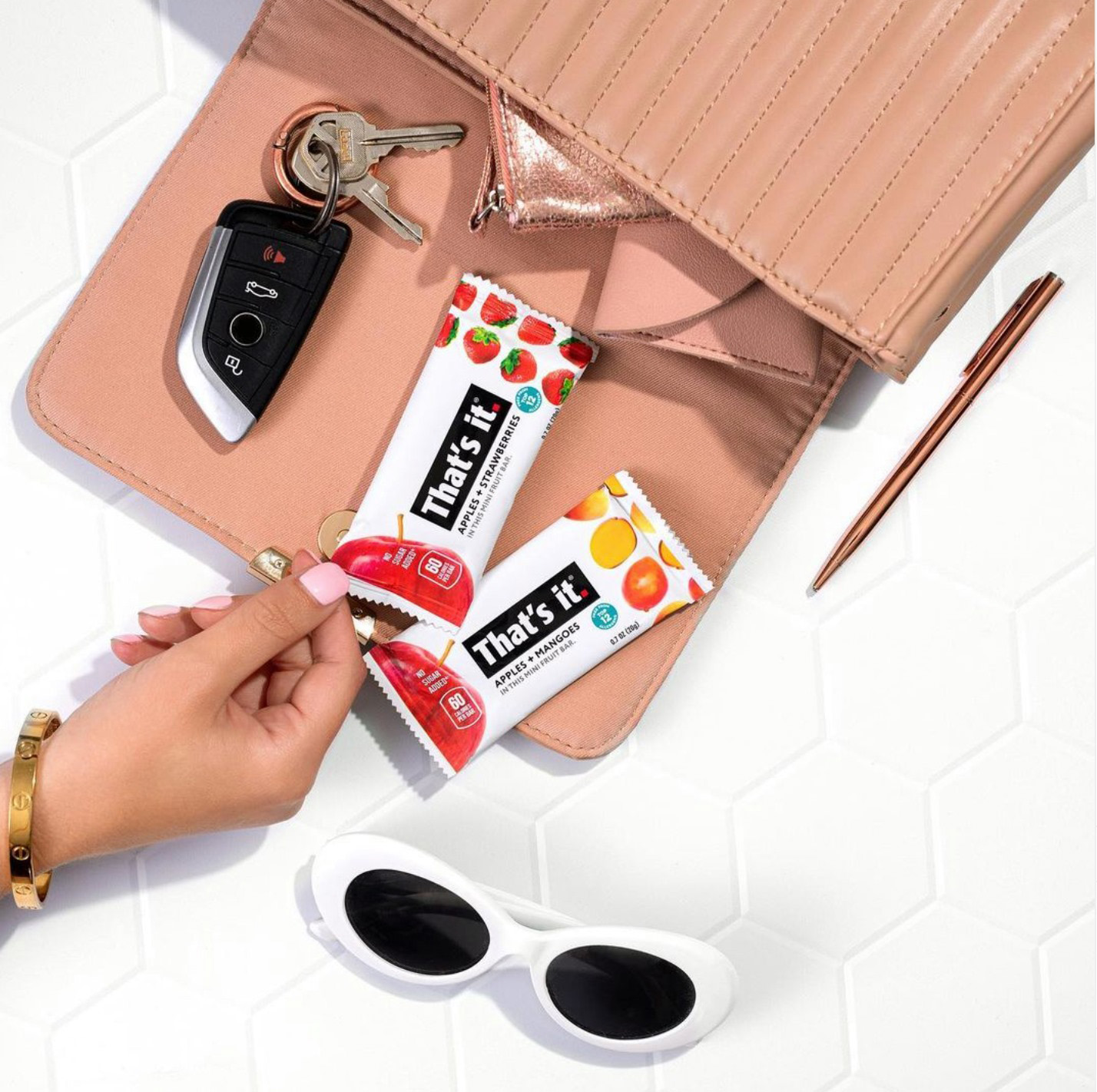 For a puff snack with a little extra fiber and protein, look no further! Hippeas Organic Chickpea Snacks are made from organic chickpeas, peas, and brown rice. The plant-based store-bought snacks come available in several crave-worthy flavors like Vegan White Cheddar, Sriracha Sunshine, and Nacho Vibes. Snag a bag at your local store and get snackin'!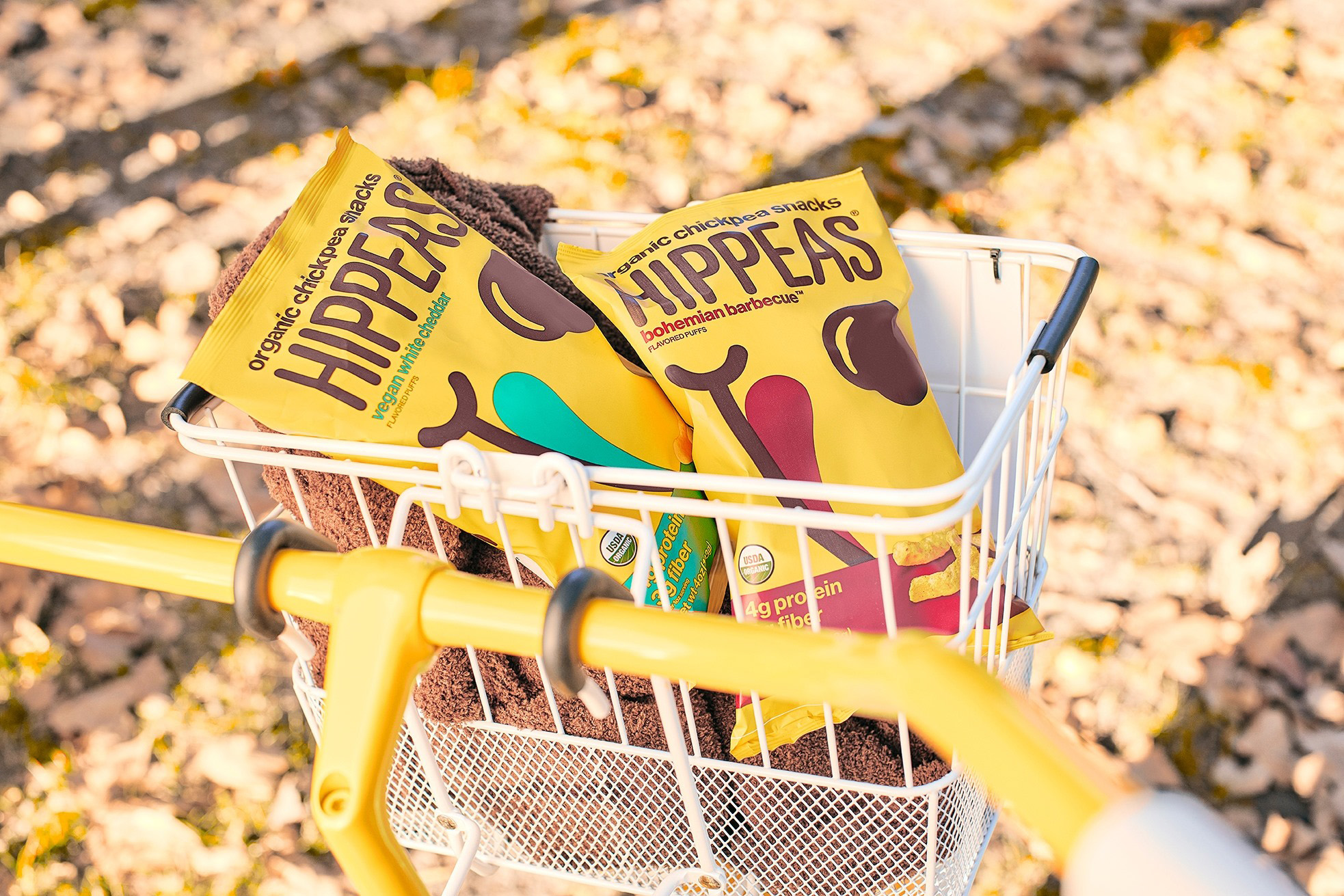 These vegan store-bought snacks are the perfect choice for the entire family. Available in Sea Salt, Smoked BBQ, Habanero Chili, and Salt & Vinegar, you won't want to miss out on a single flavor. Love Corn snacks are made with simple ingredients—just non-GMO corn, sunflower oil, and spices. Add them to your lunch boxes, gym bags, and glove compartments for on-the-go snacking!
The MadeGood Granola Minis are the perfect snack to throw in your bag for a midday treat. Made with gluten-free oats, cane sugar, and a variety of vegetable extracts, these pre-made vegan snacks are a must-try! While the granola bites can be found in several flavors, it's the Cookies & Creme for us.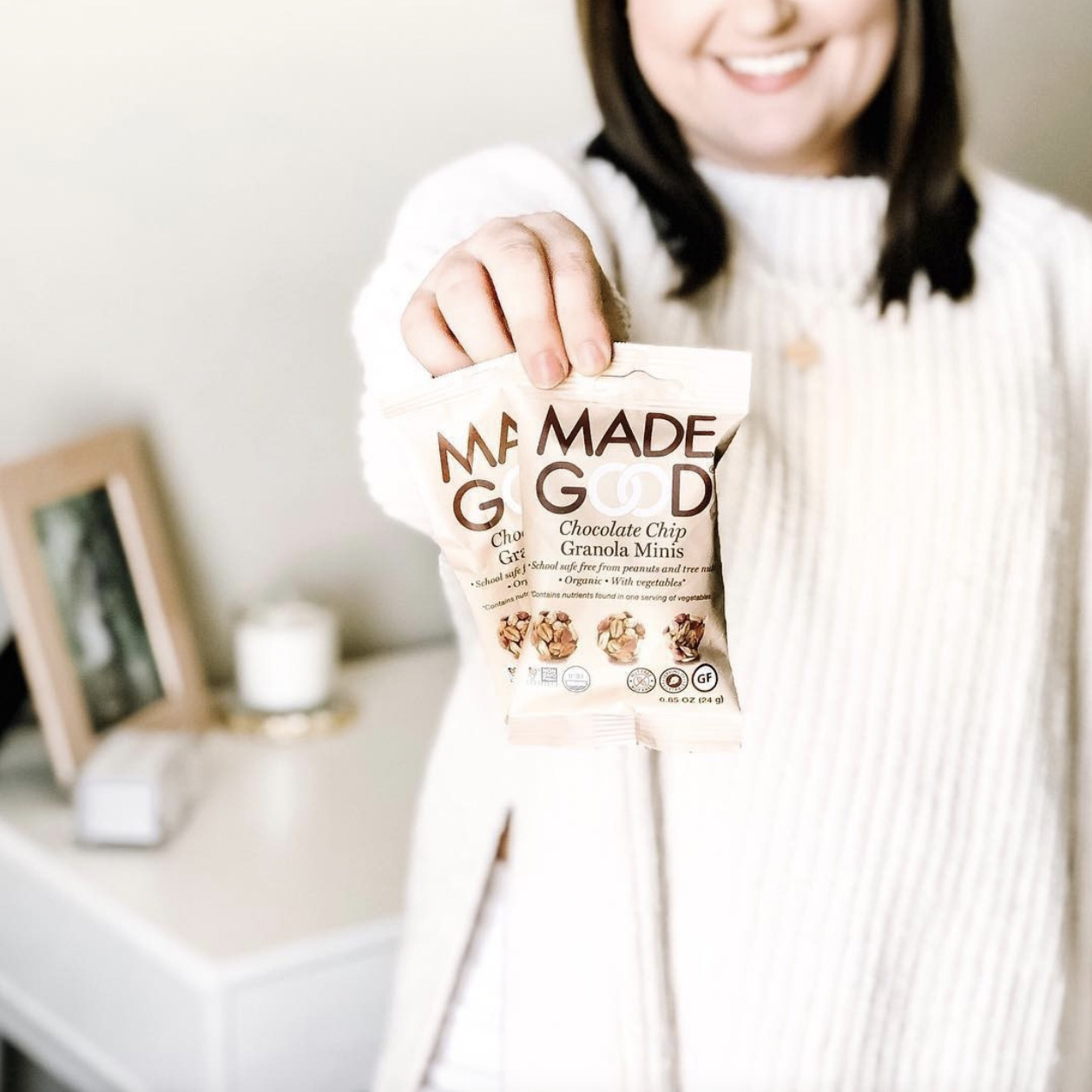 Known as the original fruit and nut bars, the Larabar company sure knows how to combine simple, better-for-you ingredients into an on-the-go bar that tastes great. Larabar Fruit and Nut Bars are made with no more than nine ingredients. Our favorite flavor is, hands down, the Cherry Pie which contains dates, almonds, and unsweetened cherries.
We're keeping it super simple here—like two ingredients simple. The Lightly Salted Unsweetened Dang Coconut Chips are seriously where it's at. The sweet, salty, and crunchy snack is the perfect stand-alone store-bought snack and a great addition to homemade trail mix alike. Keep a bag at your desk for when your daydreams of the tropics meet your midday hunger.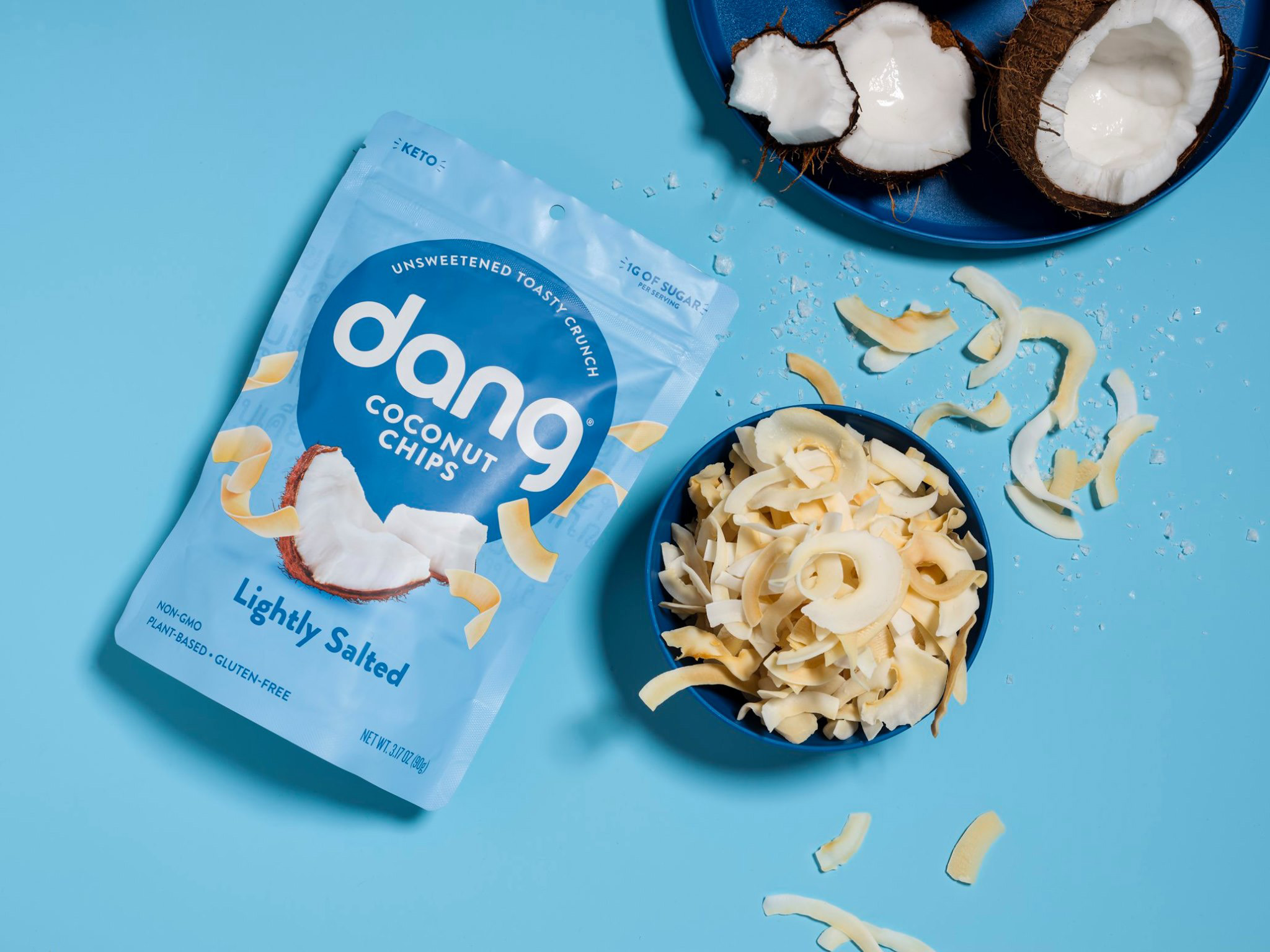 We love a homemade crispy chickpea moment, but when presented with a store-bought snack, sometimes convenience wins! Biena Chickpea Snacks include crunchy, roasted chickpeas in a variety of vegan-friendly flavors—you've got to try them all! Forego the Honey Roasted variety, but don't sleep on the Rockin' Ranch and Habanero varieties.