These plant-based protein bars will unite gym rats and busy bees alike!
Looking to be completely plant-powered in 2022? These protein bars will help do the trick! From fruity faves to rich chocolaty bites, here's our list of the 14 best vegan protein bars you can find on shelves today!
Made with fruit, veggies, nuts, and lots of love, Real Food Bar boasts a taste as great as its environmental impact! Their new-and-improved protein bar recipes use imperfect produce—like kale, cauliflower, and sweet potato—to help in the mission to reduce food waste globally. With 15g protein and 11g fiber in each bar, these artificial ingredient-free bites make the perfect snack to take with you when you're on the go! Can't decide which bar to try? Order a Sample Pack of Real Food Bar's four different flavors—Chocolate Sea Salt, Espresso Chip, Cherry Cashew, and Peanut Butter—so you can find your new favorite!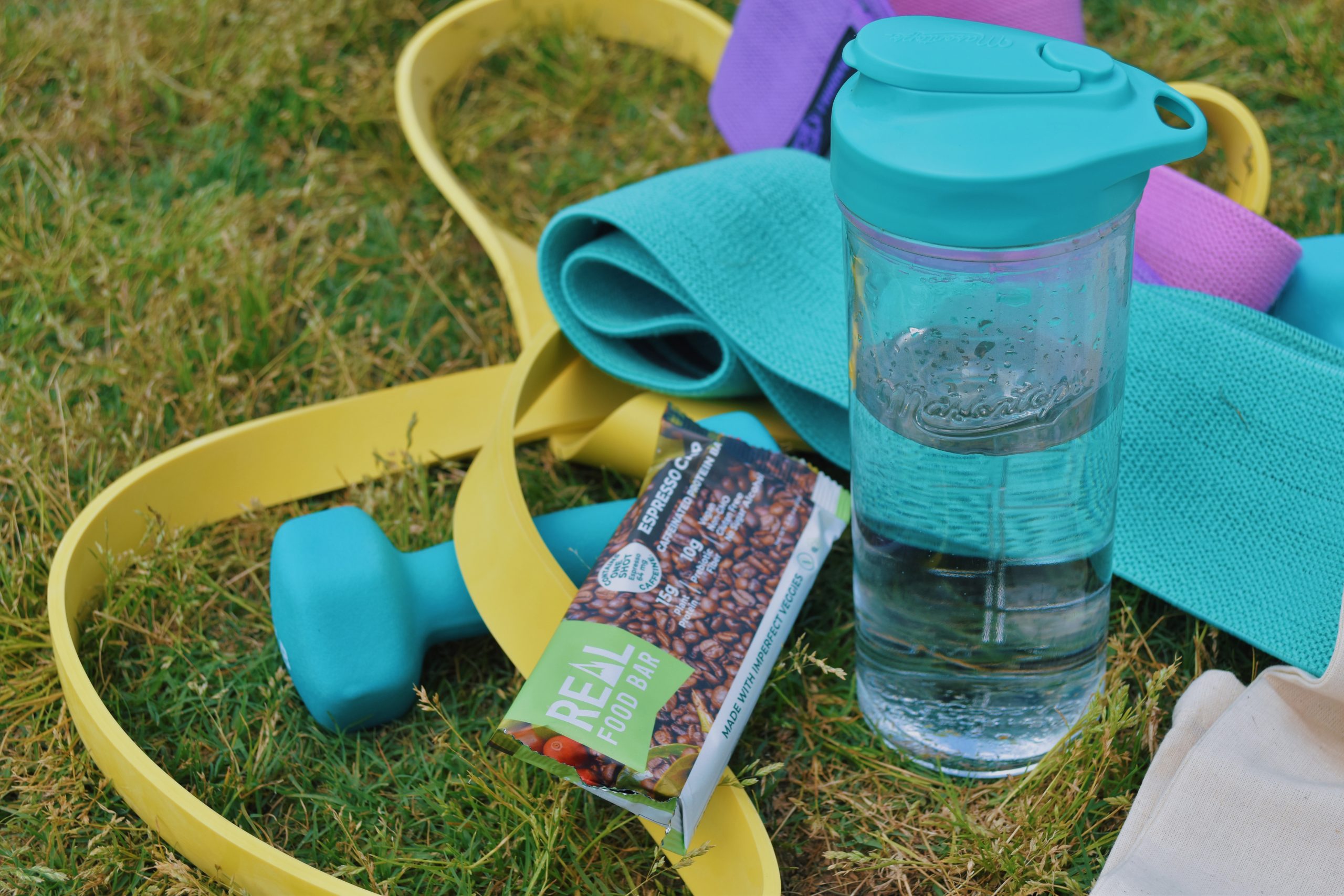 Looking for an all-inclusive holistic snack to support your vegan lifestyle? SCEN bars are the perfect bite-sized bars for you! Celebrity chef Matthew Kenney and entrepreneur Maximilian Koenig launched SCEN earlier this year as a brand that aims to support environmental initiatives and enhance global nutrition with its product launches. Its two delicious protein bar flavors are a first step in working towards this mission, with 11g fiber per bar. The first, Protein, features a yummy combo of chocho, peanuts, cacao bean, Himalayan salt, lemon, and dates, while the Fiber variety is made of chocho, dried banana, chia, cinnamon, almonds, and dates. Plus, each bar is packed in a zero-waste compostable wrapper, made with algae ink and produced with wind energy—so you can be sure you're buying one of the most sustainable and best vegan protein bars on the market today!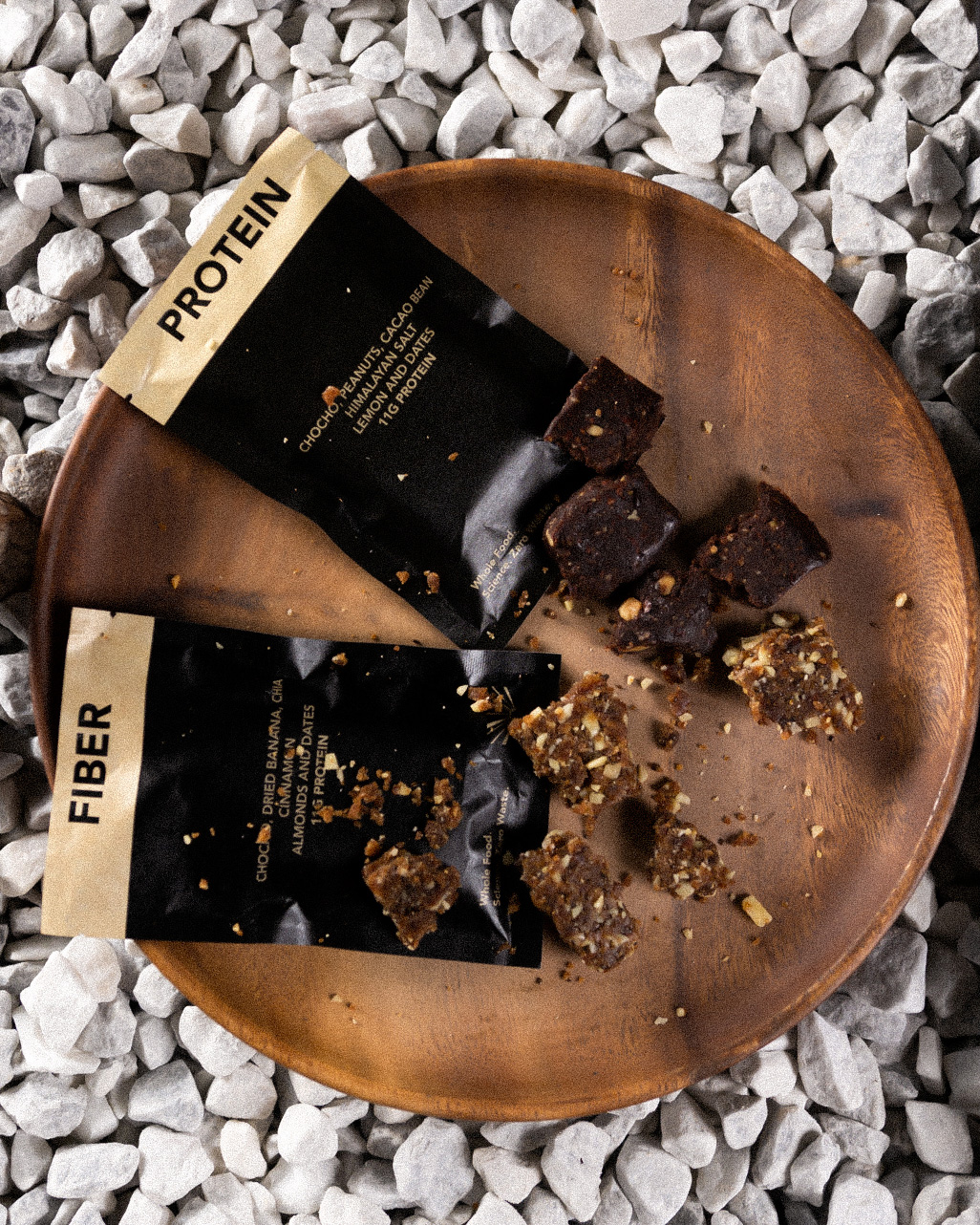 Good news, vegan friends! Your favorite protein bar now has two new drool-worthy vegan flavors to add into the mix. Dessert-lovers will be happy to hear that Barebells' vegan protein bars are so deliciously sweet they taste exactly like a treat (a treat that's loaded with nutrients!). What could be sweeter? Barebells' sweet and salty balanced bars come in two different flavor profiles, a crunchy Salty Peanut flavor and a scrumptious Hazelnut & Nougat bar. With 15g protein per bar, in addition to no added sugars, Barebells proves it doesn't get any better than this!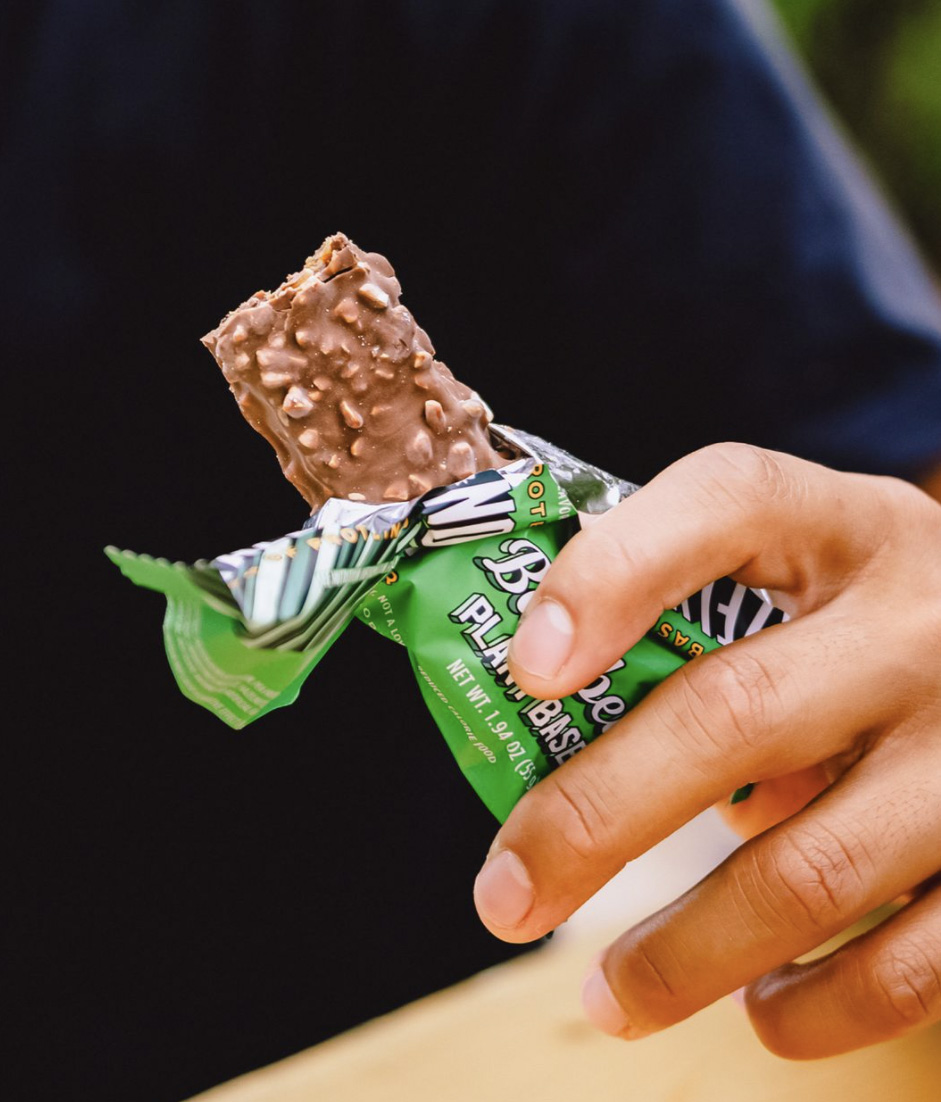 Formulated to foster a healthy mind and gut, IQ Bar has the craft of making delicious protein bars down to a science! With 12g plant-based protein, each IQ bar is not only vegan, but is soy-free, gluten-free, non-GMO, and keto, too. Whatever diet you're following, IQ bars will work perfectly for you. With an abundance of delicious fruit-based and chocolate-based flavors, it can be overwhelming to know which bar to pick. Our advice? Order a 7-bar sampler—with Chocolate Sea Salt, Peanut Butter Chip, Almond Butter Chip, Lemon Blueberry, Banana Nut, Wild Blueberry, and Matcha Chai flavors!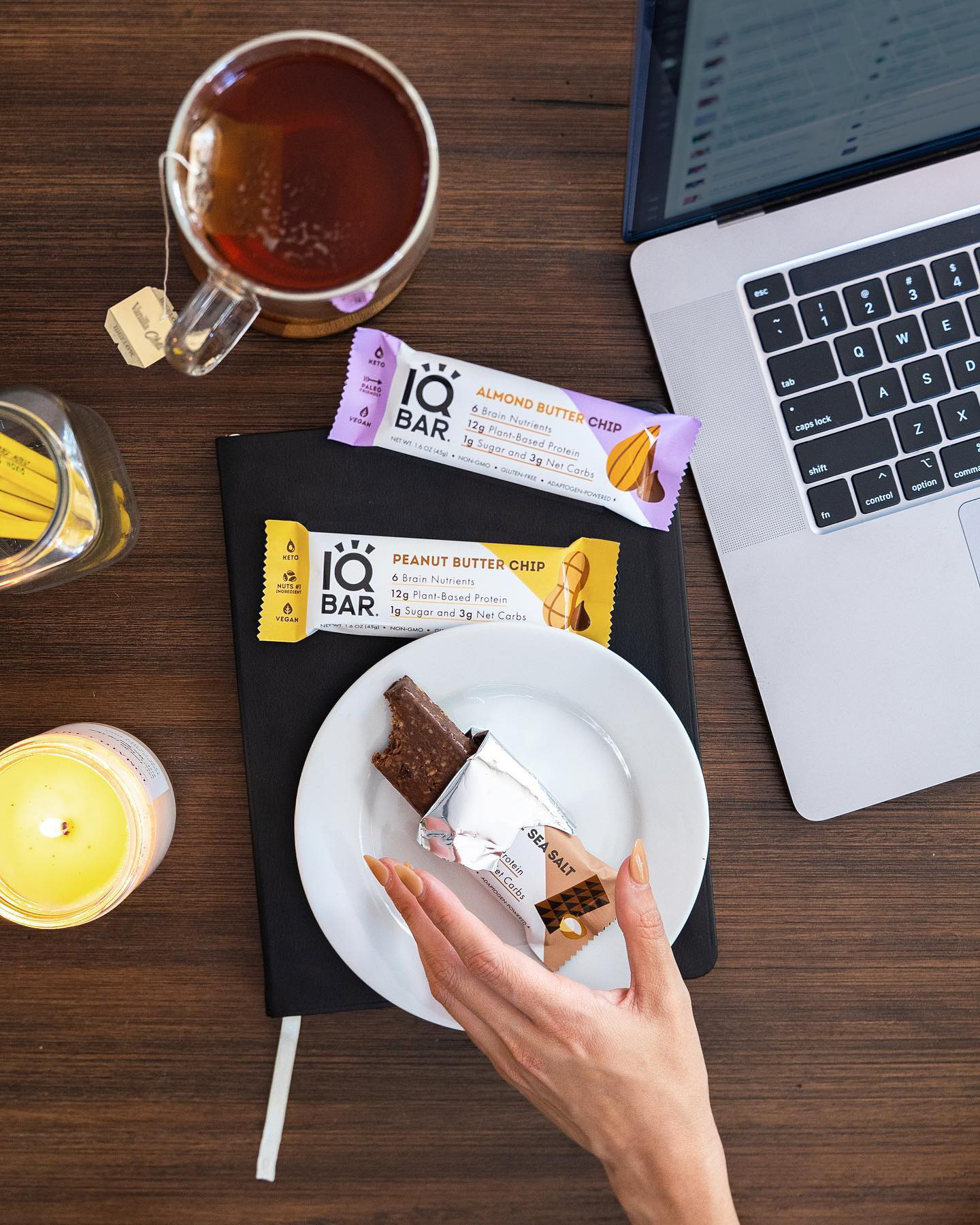 Need to pack an energizing snack for your next outdoor adventure? A box of Clif Builders bars is sure to be a crowd-pleaser for both vegans and non-vegans alike. All Clif Builders flavors—like their Chocolate Peanut Butter, Chocolate Mint, Vanilla Almond, and Cinnamon Nut Swirl bars—are completely plant-based, so you can snack with confidence! Our favorites are the classic Crunchy Peanut Butter and Cookies 'N Cream flavors, which both have the standard Clif Builders bar protein content of 20g per bar! Perfectly chewy, Clif Builders bars certainly top our list of the best vegan protein bars in stores today.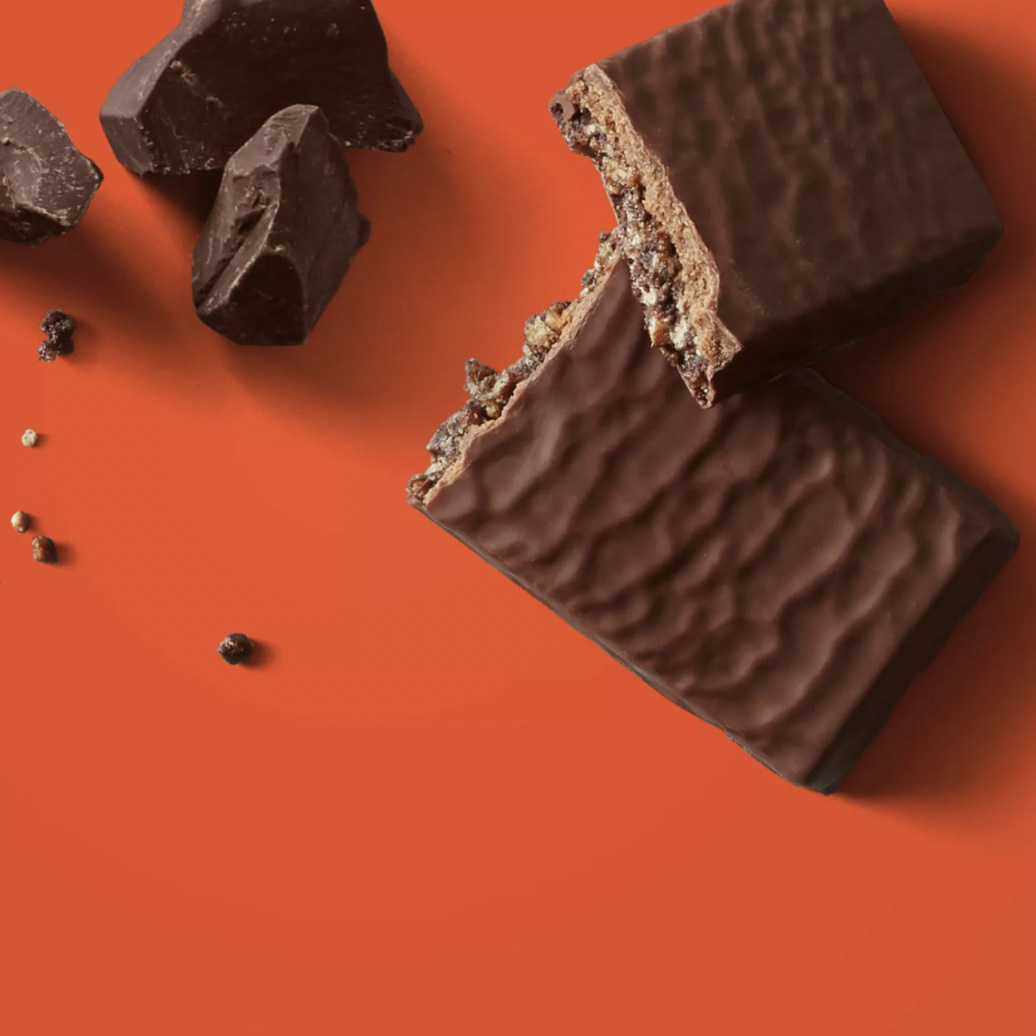 Photo credit: Target.com
Craving some plant-powered protein? Misfits' delicious plant-based protein bars are guaranteed to be a new staple in your pantry! With 15g protein and less than 1g sugar in each bar, these small bites pack a seriously flavorful punch! Can't decide between their awesome selection of flavors? Our current faves are the Chocolate Caramel and Dark Chocolate Raspberry bars that are deliciously sweet and smooth—but don't take our word for it! Order a variety case to be delivered to your doorstep, so you can find the perfect protein fit for you.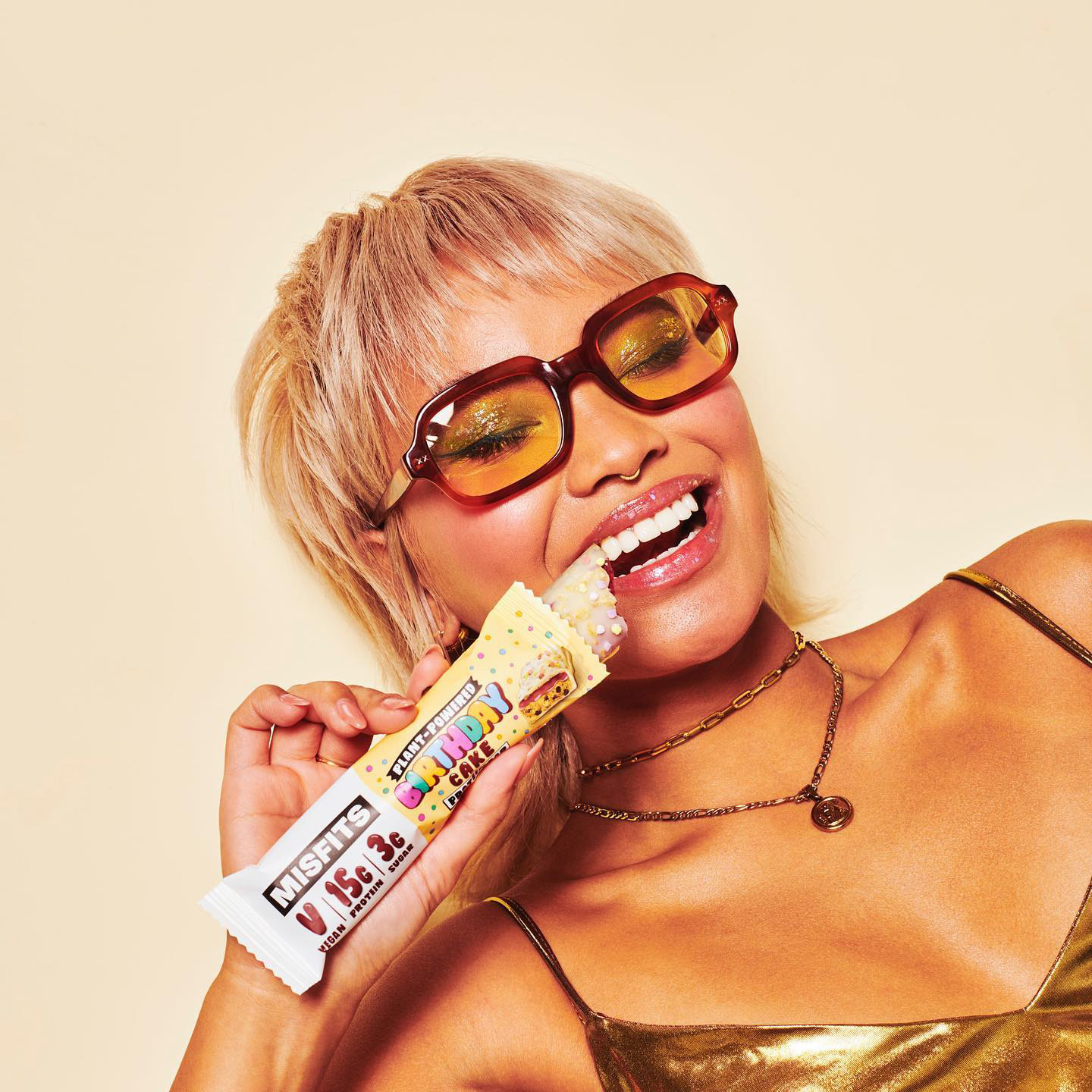 We couldn't make a protein bar list without including these yummy bites! GoMacro's exclusively vegan offerings are the perfect combo of sweet and nutritious. Fans of Larabars are in for a treat—with a similar smooth texture, GoMacro's mouthwatering bars are explosively flavorful. Looking for something nuttier? Give their Peanut Butter Chocolate Chip bar a try. Craving something sweet? Grab a pack of their Blueberry + Cashew bars, instead! Averaging 11g protein per bar, these delightful eats make our list of the best vegan protein bars on the shelves!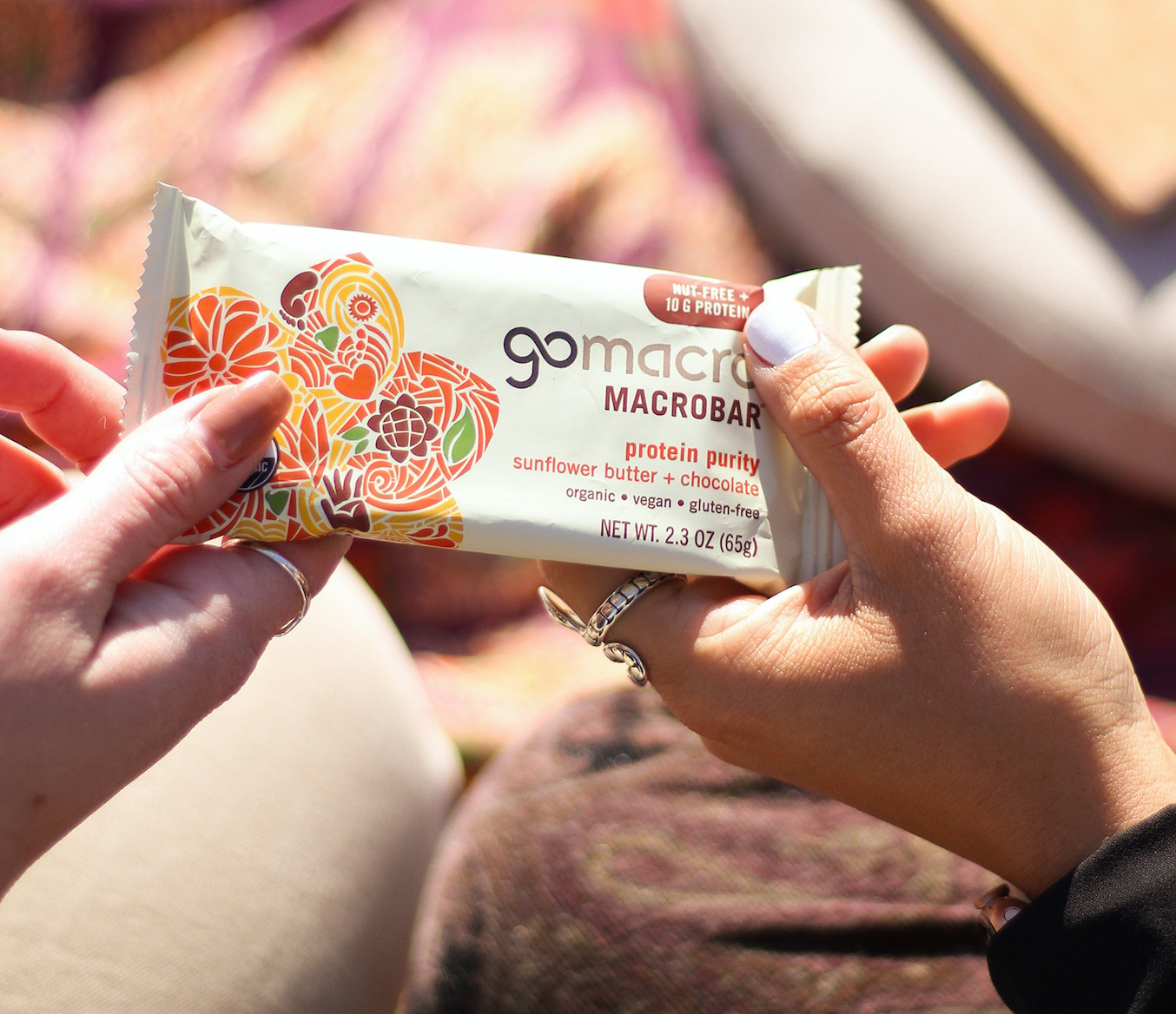 Health nuts unite! Lupii's Instagram-worthy protein bars are here to give other bar brands a run for their money! Made from lupini beans, Lupii bars are a smart and sustainable source of protein that will leave you feeling fantastic. We know it's hard to choose between their yummy Almond Butter Cinnamon Raisin, Peanut Butter Cacao Nib, and Tahini Lemon Cranberry flavors. That's why we suggest picking up a variety pack, filled with all three of these delectable flavors.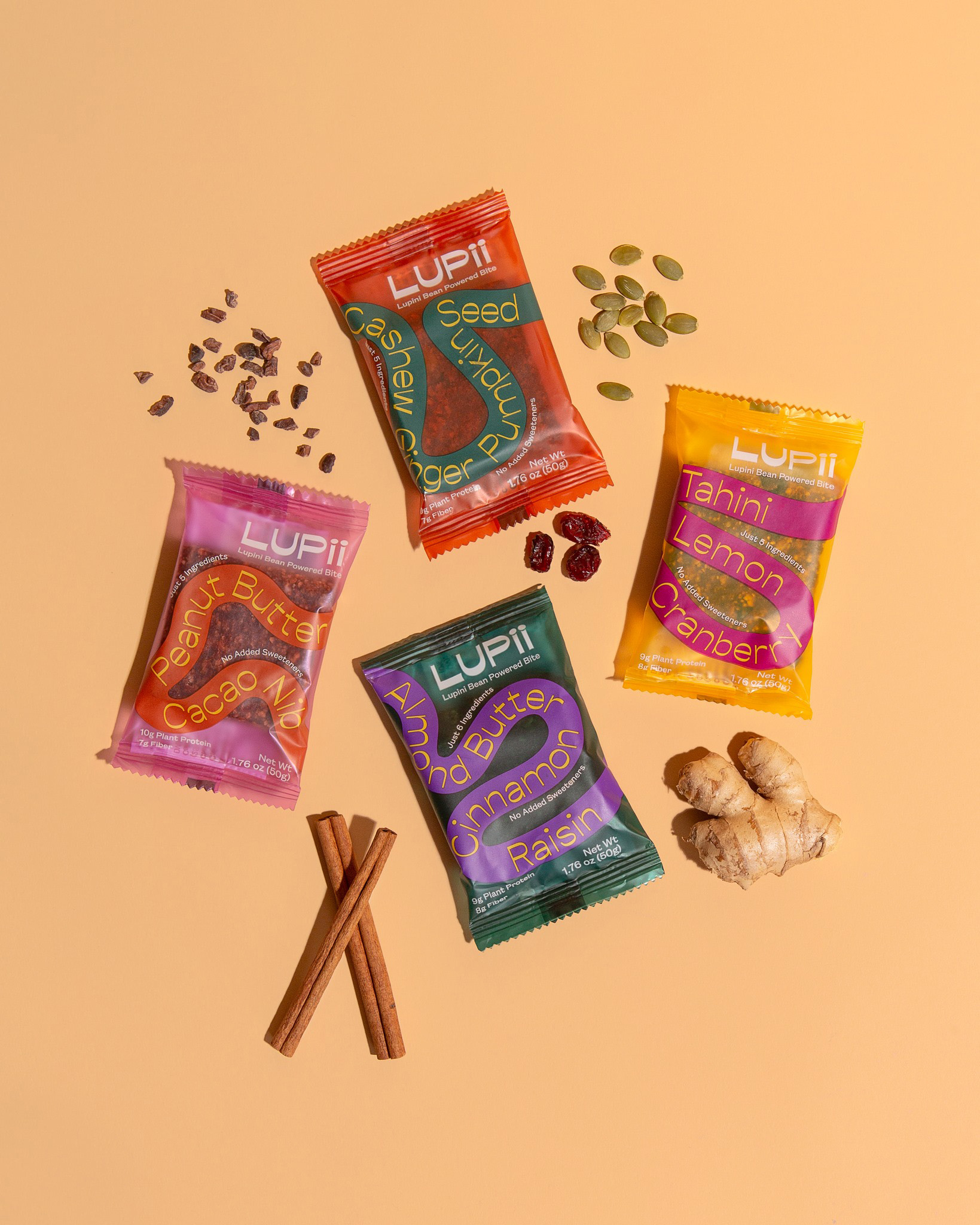 Want to know every vegan athlete's secret to staying energized? Picky Bars is the answer! With a perfect balance of complex carbs, proteins, and fats, these bars will give you long-lasting energy while aiding in muscle recovery, too! Our current faves are the seriously sweet "Cinnamon Roll'n" and "Ah, Fudge Nuts!" flavors, that'll leave you nourished and refreshed after every workout! Want to try them all? Picky Bars has a 10-, 20-, and 40-Bar Mix Pack that'll guarantee you'll find your new favorite! Be sure to check the ingredients, as some flavors contain honey.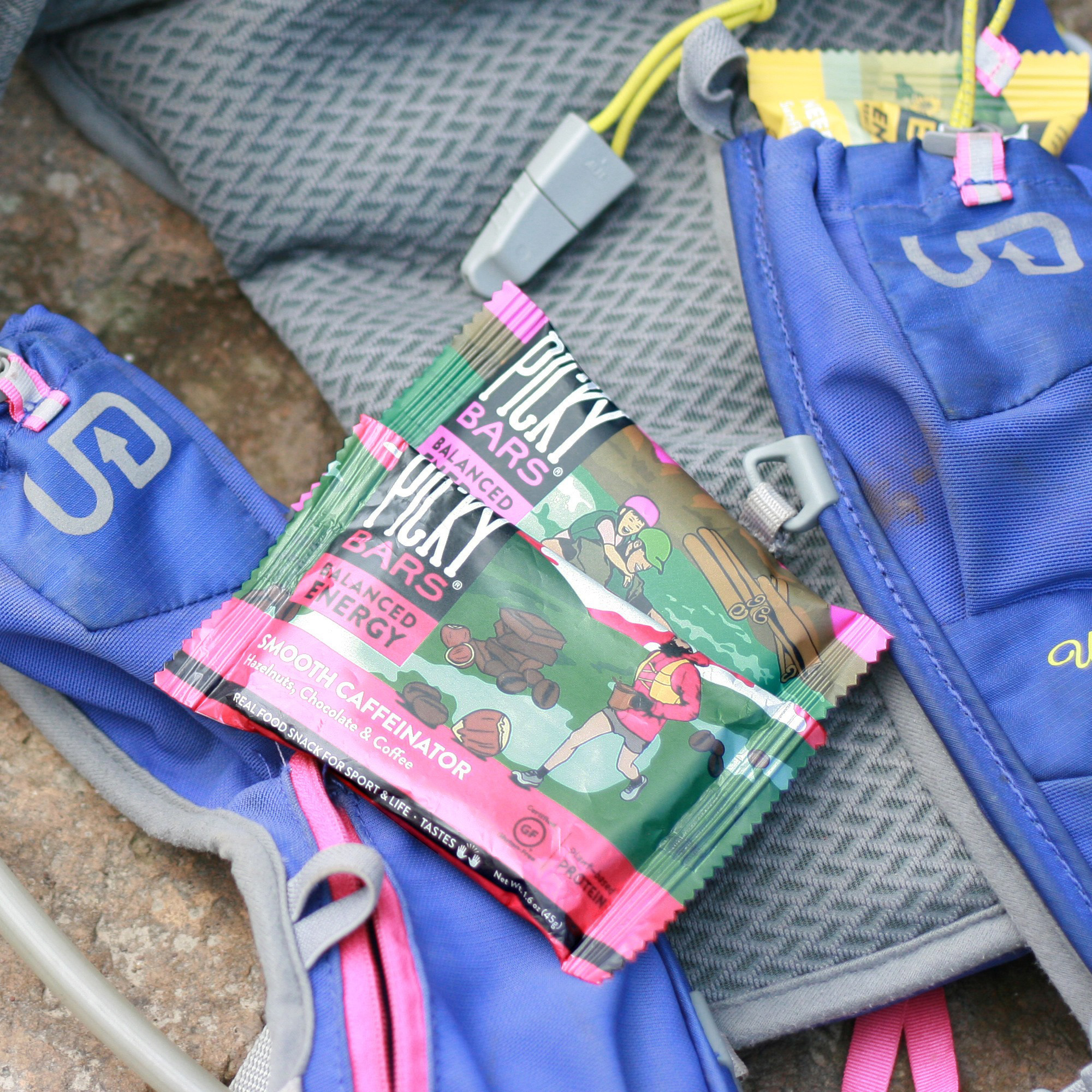 Mindfully made with simple ingredients you can read, Simply Protein bars will give you the energy you need to get through the day! Fueling your body with 12g plant-based protein in every bar, Simply Protein's delectable flavors all have 3g sugar or less, with a deliciously sweet taste. Choose between their three different fun flavors, including Dark Chocolate Almond, Lemon Coconut, and Peanut Butter Chocolate—or pick up all three while you're at it!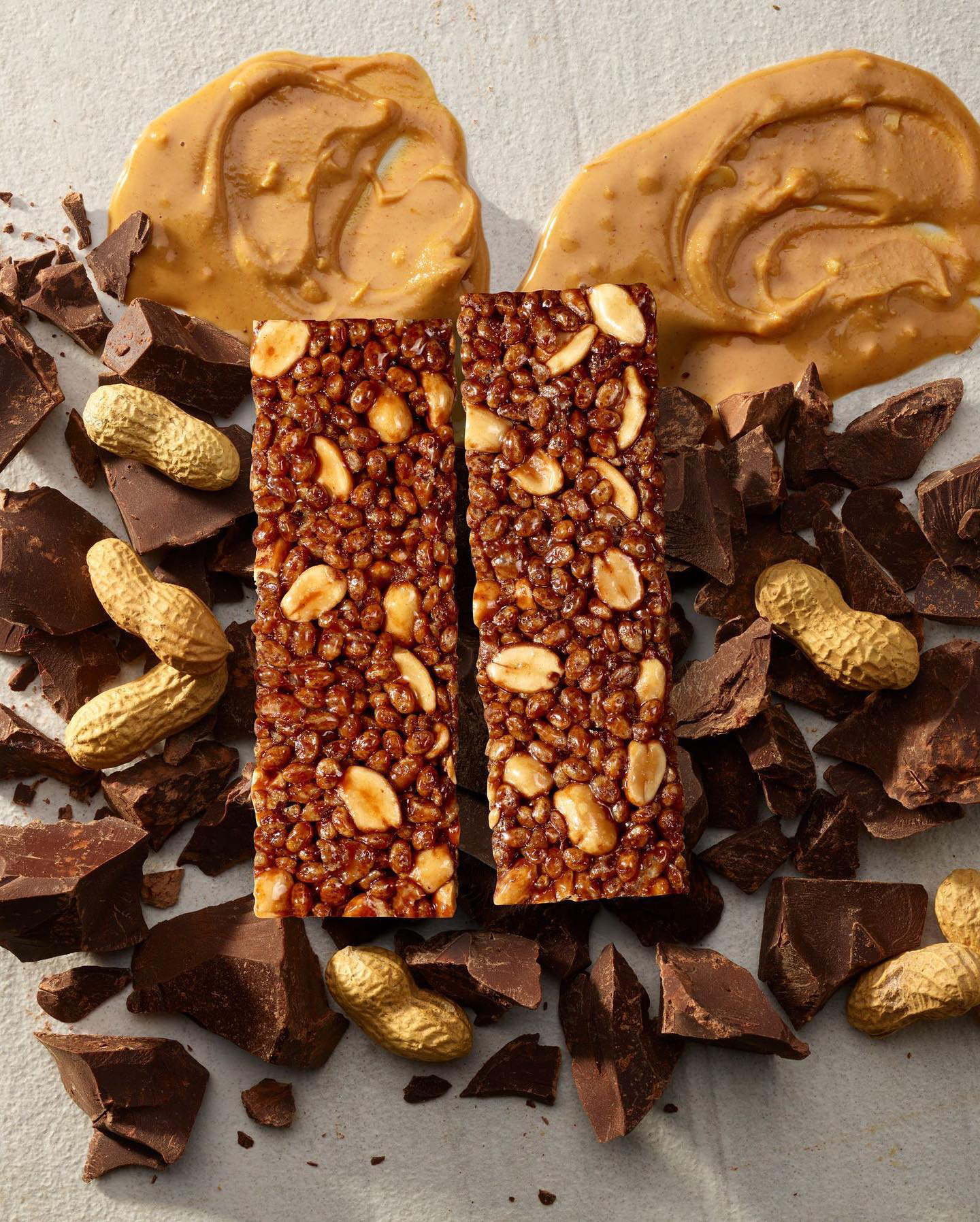 Whether you're a professional athlete or someone who's just looking to increase their protein intake, Why Bars are the perfect plant-based snack for you! Always made with organic, gluten-free, and vegan ingredients, Why Bars are great to stash in your backpack in the morning and snack on later. Can't decide which one of their fantastic energy-boosting flavors to try? Grab a variety pack! Choose from both Fruit Lovers and Chocolate Lovers.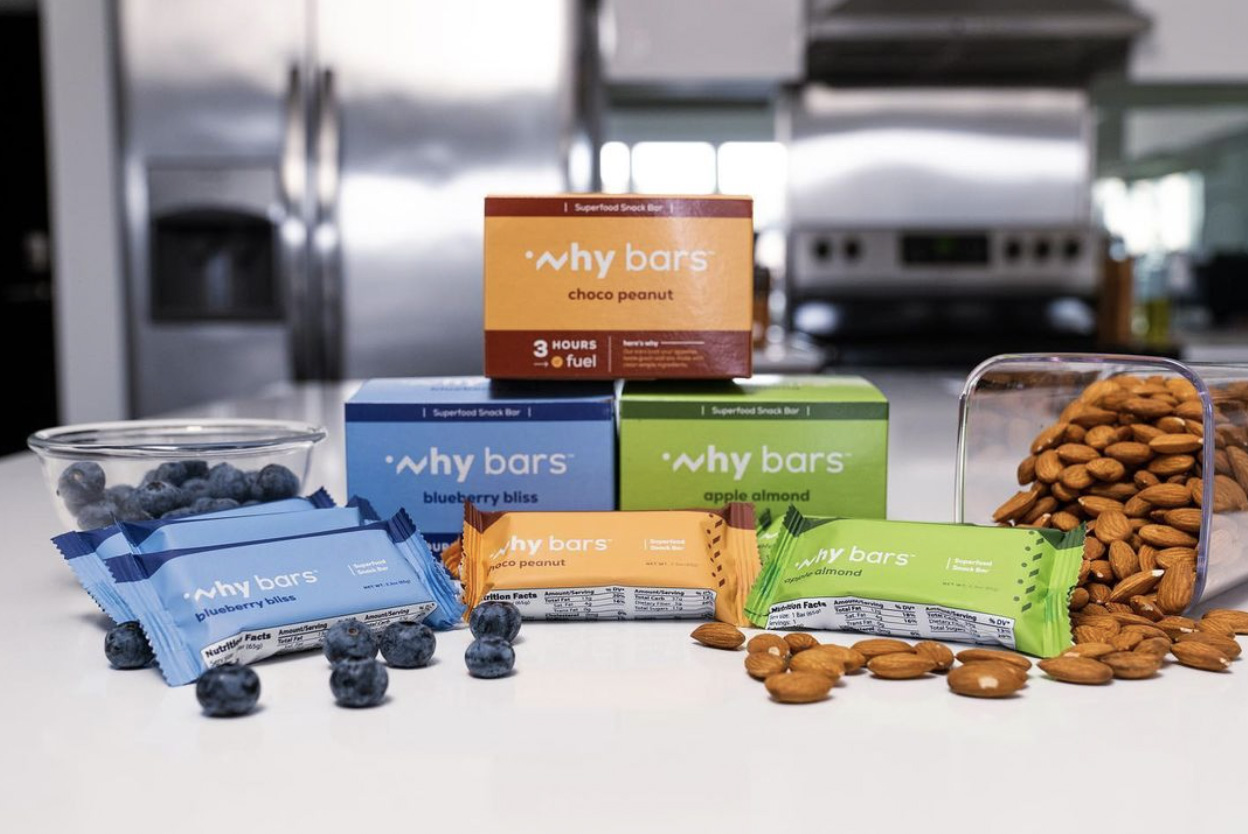 No Cow's vegan bars pack a protein punch. Offering 21g plant-based protein and just 1g sugar per bar, these bars are a must-try! With a variety of yummy plant-based bars to choose from, their website might seem overwhelming. Our advice? Go with No Cow's 12-count bestseller pack, which includes their Peanut Butter Chocolate Chip, Chocolate Fudge Brownie, Birthday Cake, and Chocolate Chip Cookie Dough bars. With no whey, these bars make our list of the best vegan protein bars in stores today!
Looking for a source of energy that lasts? Grab a R.E.D.D. bar and get ready to take on the day! With 10g protein, 11g fiber, and both prebiotics and probiotics in each bite, R.E.D.D. bars make for the perfect nutritious snack. Check out their bestselling bar, Peanut Butter Chocolate Chip, for a creamy and rich nutty taste. Don't want to commit to one flavor yet? Give them all a chance with R.E.D.D.'s crave-worthy variety pack—you'll get a sampling of their Peanut Butter Chocolate Chip, Chocolate, Oatmeal Chocolate Chip, Mint Chocolate, and Salted Caramel bars.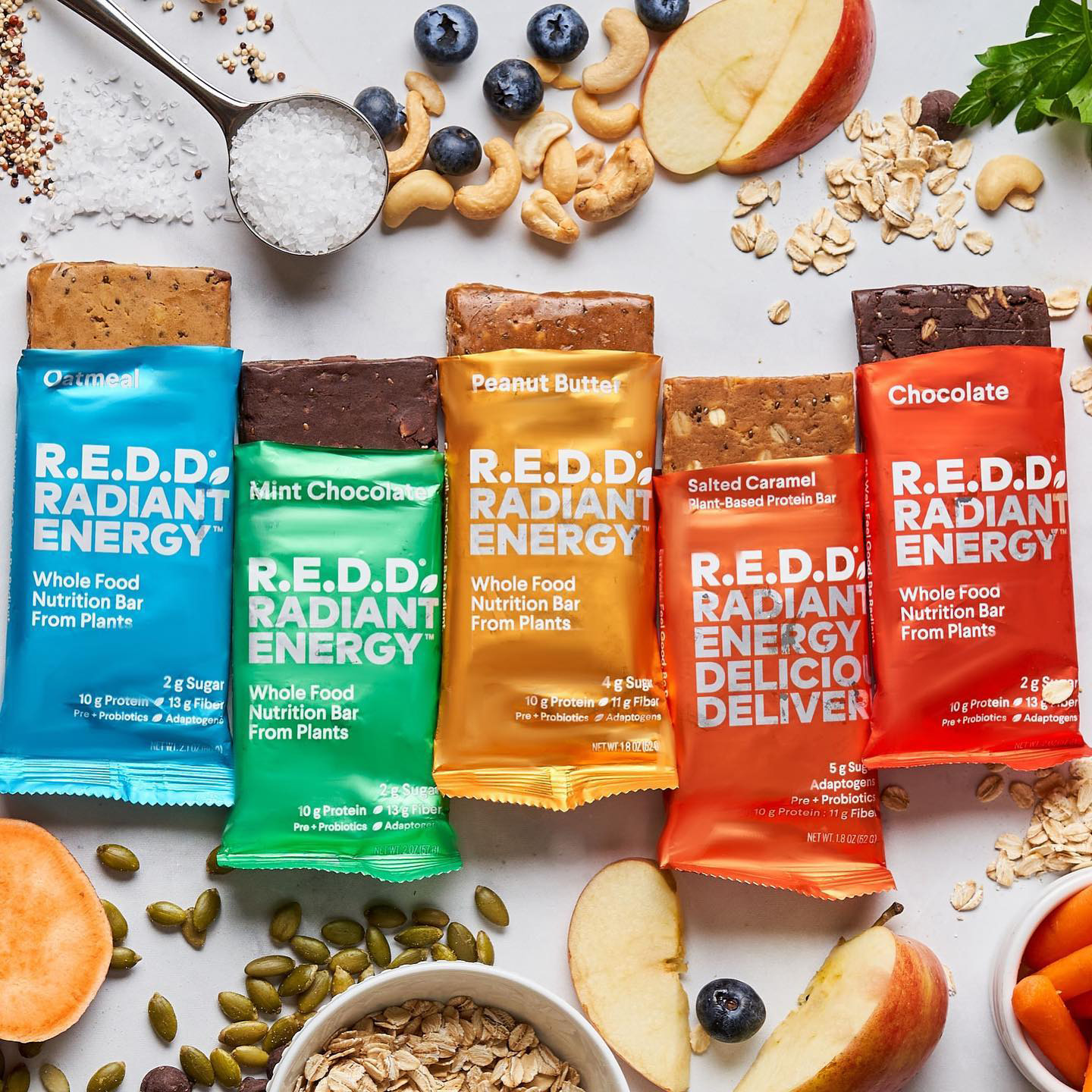 ONE Plant is not your average plant-based protein bar. If you're looking for an unconventional set of flavors and an out-of-this world taste, you have to try these tasty vegan snacks! With 12g protein and 1g sugar in each bar, ONE Plant's four fun flavors—Carrot Cake, Chocolate Peanut Butter, Banana Nut Bread, and Churro—will certainly become staples in your pantry! Need a post-workout or afternoon pick-me-up? Store these sweet treats in your bag for an extra burst of energy that'll last throughout the day.