Revisit the plant-based cafe milestones of 2021 with this recap!
2021 was a big year for vegan-friendly coffee joints! From new breakfast sandwiches at nationwide cafes to drink menu mainstays made with creamy oat milk as the default, we've got the plant-based replay. In the mood for some cafe news with your morning joe? Check out our 2021 coffee shop launch recap.
Peet's Coffee was good to us this year! In 2021, the nationwide cafe launched an all-vegan breakfast sandwich featuring a Beyond breakfast sausage patty, folded JUST Egg, and a slice of melted vegan cheddar on an everything bagel. To pair with the Everything Plant-Based Sandwich, the coffee company also debuted several limited-edition coffee creations, including the recent Holiday Spice Cold Brew Oat Foam Latte.
In 2021, Oatly oat milk joined the lineup of non-dairy milks available at this popular coffeehouse. Starbucks fans were so delighted that the cafe ran into an oat milk shortage months later. Starbucks also added the Chickpea Bites & Avocado Protein Box to its permanent menu this year. And if that wasn't enough, Starbucks began testing lentil-based vegan whipped cream at two Seattle locations. The coffeehouse is now ending the year with its first-ever vegan as-is holiday drink, the Sugar Cookie Almondmilk Latte.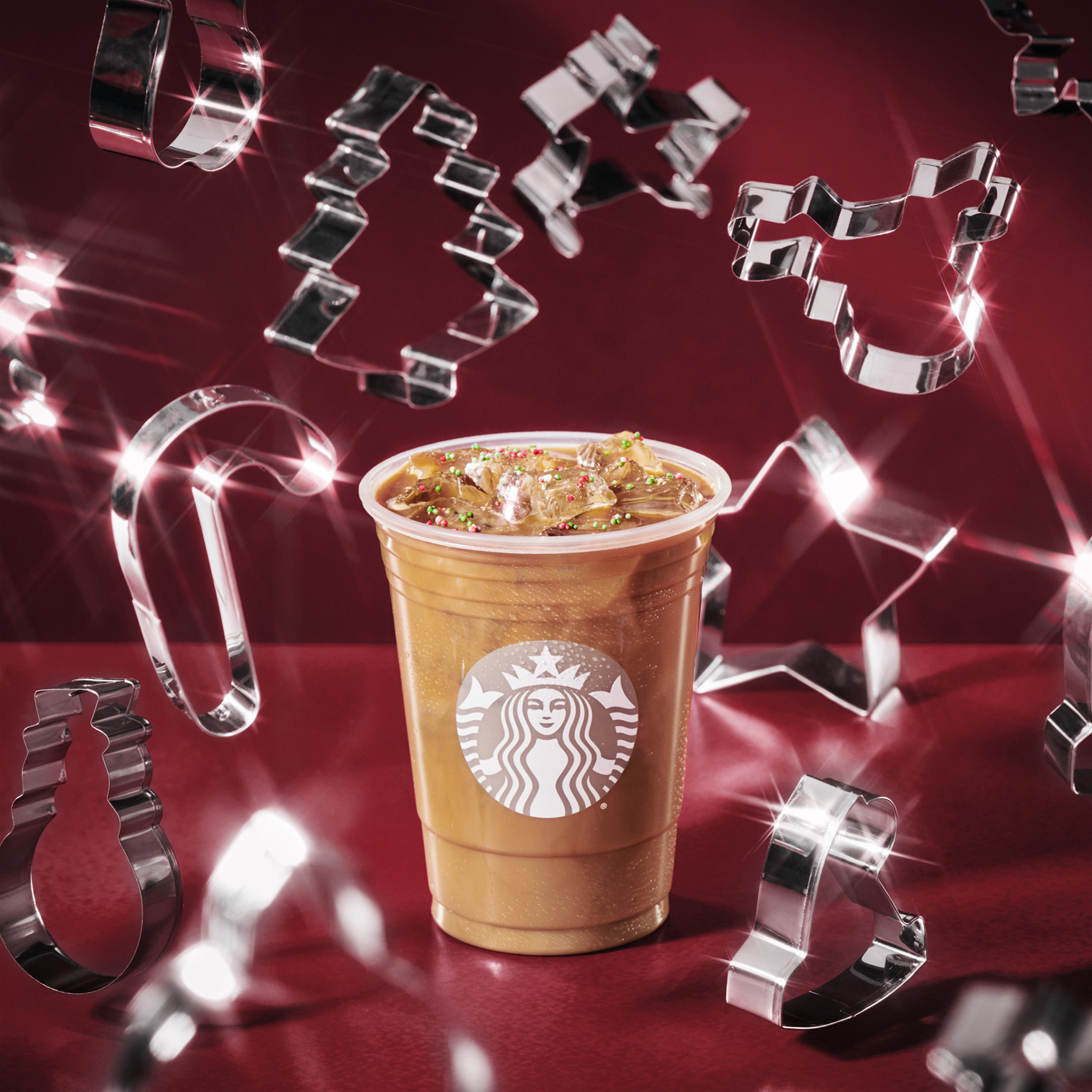 Big news for the nation's largest privately held drive-thru coffee company—in January 2021, Dutch Bros Coffee launched oat milk. This creamy milk alternative was added along with the Oat Milk Kicker, which features oat milk and rich espresso. The inclusive drive-thru offers a variety of milk alternatives and vegan-friendly syrups for endless coffee creations.
This year, Dunkin's nationwide menu got a vegan glow-up! The American coffee company added both avocado toast and coconut milk to its cafe selections, and we are here for it! While Dunkin' no longer offers the avocado toast or the Beyond Sausage breakfast sandwich (that was released in 2019), vegan coffee lovers can opt for cafe creations made with coconut, oat, or almond milk varieties.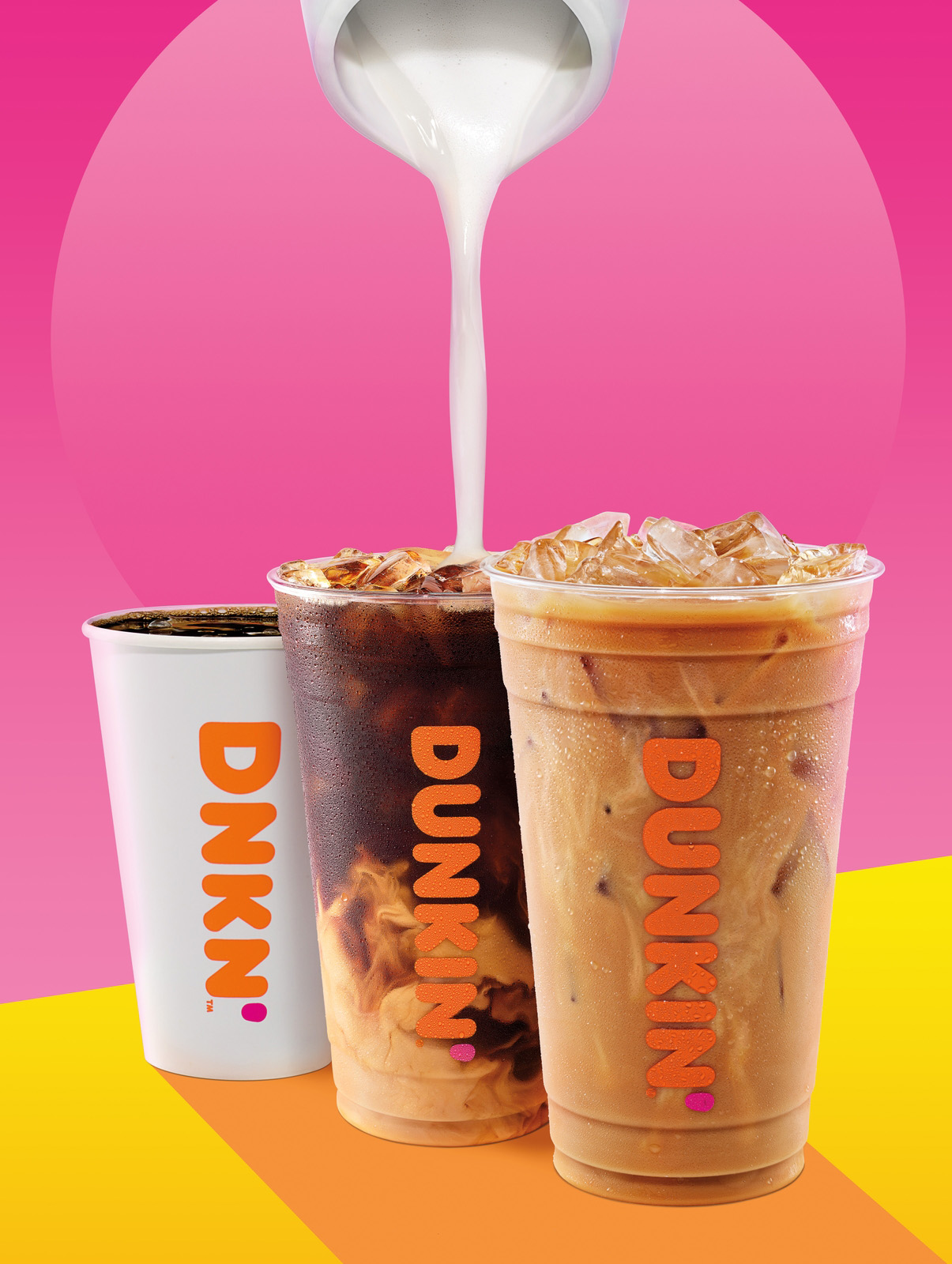 Philz Coffee announced the launch of the Philz Plant-Powered Sandwich back in March 2021. The breakfast handheld features a Beyond Meat Breakfast Sausage patty, a slice of Daiya cheese, and Folded JUST Egg on an English Muffin. Find non-dairy milks, bagels, and even vegan donuts at certain locations.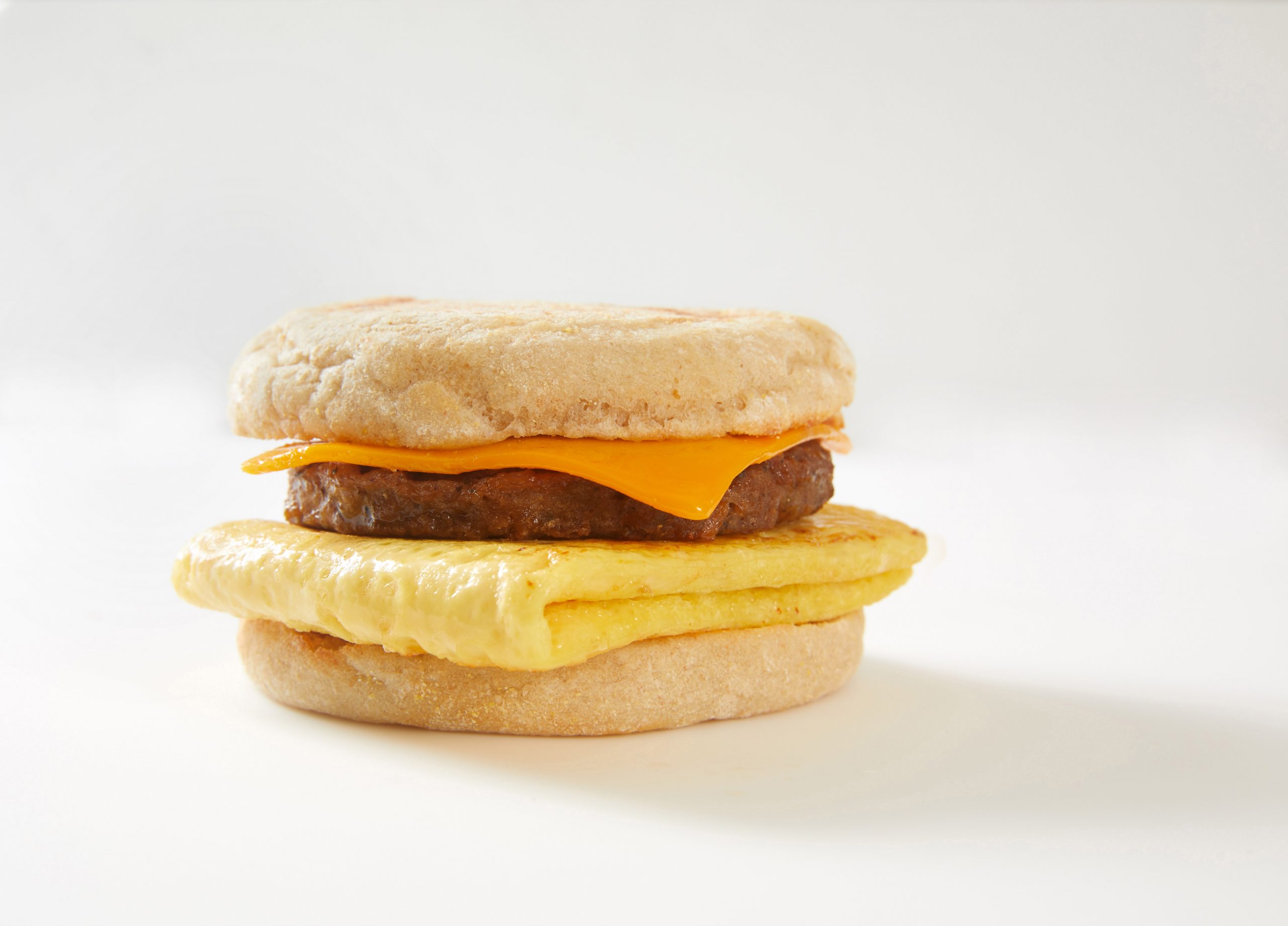 Over on the East Coast, NYC-based chain Gregorys Coffee added a new vegan breakfast burrito to its menu. The burrito includes Daiya cheese, crumbled Beyond sausage, sauteed onions, red bell peppers, potatoes, and Folded JUST Egg. The veg-friendly eatery also offers avocado toast, vegan spinach bites, and another two vegan breakfast sandwiches at its Manhattan, Brooklyn, New Jersey, and Washington D.C. locations.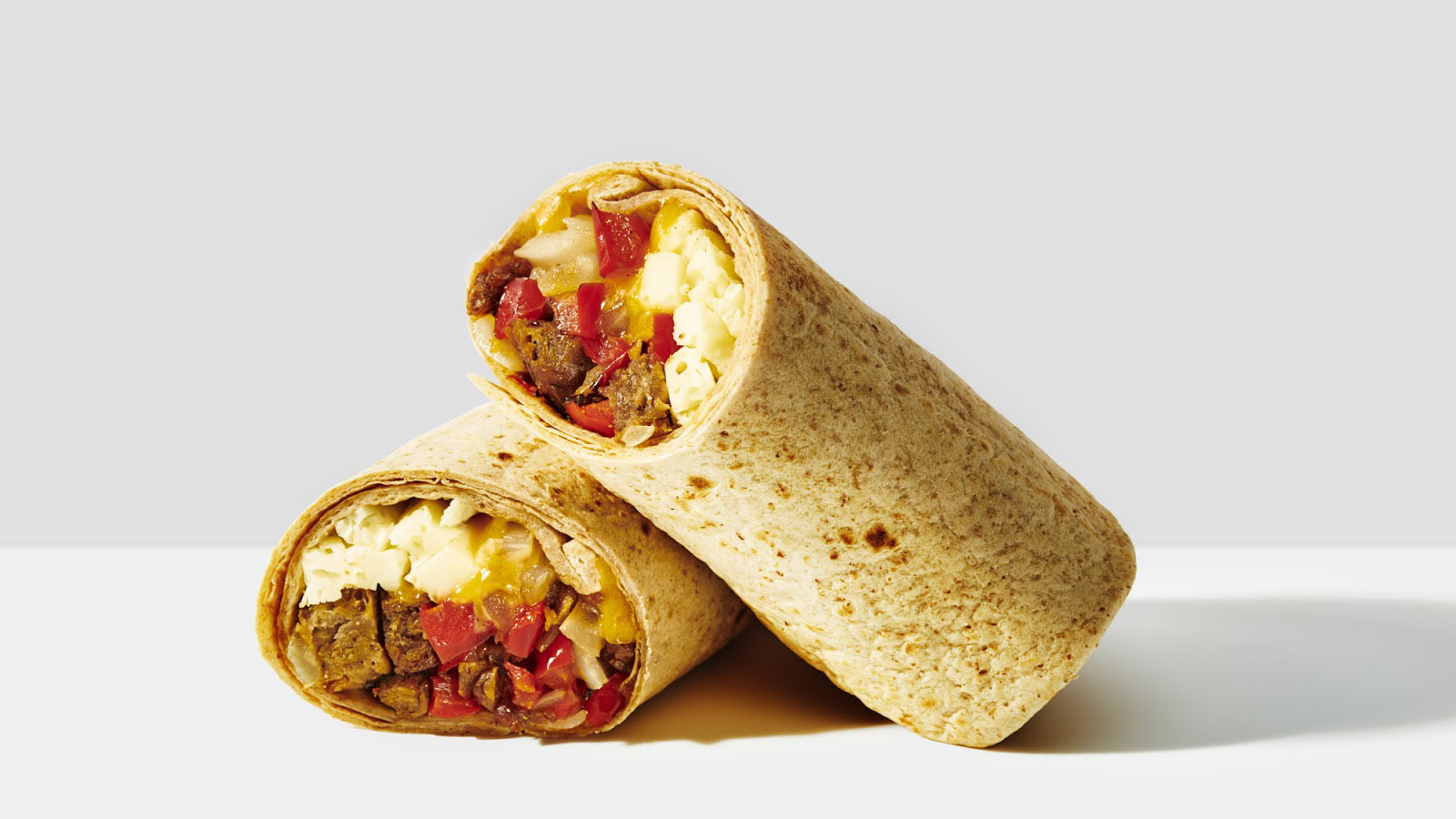 Earlier in the year, this Michigan-based coffee joint added the Oat Milk Horchata Latte to its featured menu. While Biggby Coffee offers a variety of vegan-friendly bagels and fruit, the franchise recently expanded its vegan offerings. After several months of limited release, Biggby added Worthington Vegan Sausage to the menu. Diners can order the Sausage Bragel with plant-based sausage and Chao cheese for a vegan Biggby option.
In an effort to become carbon neutral by 2024, Blue Bottle Coffee adopted a new initiative—offering Oatly brand oat milk as the default milk at all 22 Southern California stores. The change came after a successful pilot program at their Brentwood, Fairfax, and Jackson Square locations. The coffee company also offers almond milk and a variety of plant-based eats.