Back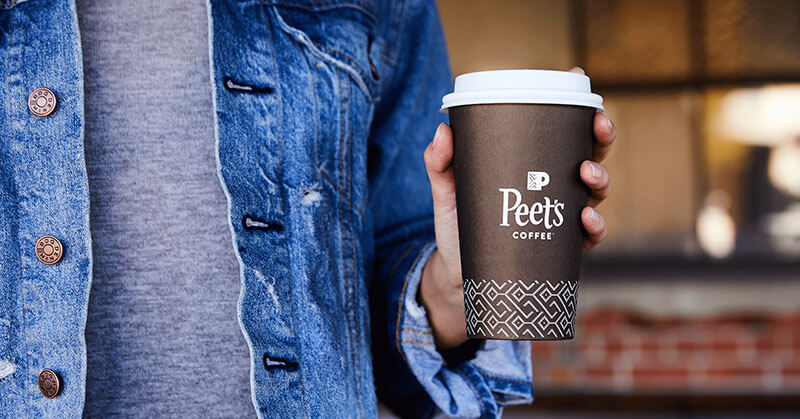 Your Vegan Guide to Peet's Coffee
Wondering what drinks you can have as a vegan at Peet's Coffee? Thankfully, the shop is pretty vegan friendly and most of their drinks can be made vegan as long as you choose one of their non-dairy milk options. Avoid drinks with honey, chocolate, or their caramel sauce. Check out this list of beverages that are good to go.
Espresso Beverages
Caffe Latte
Iced Latte
Vanilla Latte
Iced Vanilla Latte
Espresso
Iced Espresso
Americano
Cappuccino
Caffe Macchiato
Latte Macchiato
Sugar-free Vanilla Caffe Latte
Iced Sugar-free Vanilla Caffe Latte
Brewed Coffee
Coffee of the Day
Cafe au Lait
Iced Cafe au Lait
Cold Brew
Tea Beverages
Iced Wild Berry Hibiscus Tea
Iced Summer Solstice
Iced Green Tea Tropical
Mighty Leaf Tea Pouch
Mighty Leaf Loose Leaf Teas
Chai Latte
Iced Chai Latte
Matcha Green Tea Latte
Iced Matcha Green Tea Latte
Frozen and Coffee-Free Beverages
Coffee-Free Vanilla Javiva
Madagascar Vanilla Steamer
And if you're looking for something besides just drinks, they have a few baked good items available that are vegan, including their Blueberry Oat Bran Muffin, Iced Lemon Poppy Scone, Plain Bagel, Peanut Butter Cookie, and Berry Crumble Bar.
Symphony Barnes
@symphonybarnes
Symphony is a Southern California native who is passionate about health and wellness. She enjoys writing, living in California, and sharing her vegan lifestyle. Symphony graduated from Pepperdine University with a Bachelor of Arts in Journalism.
Articles by Symphony
More from VegOut
Subscribe Now
Get the premier vegan food and lifestyle magazine delivered to your door (or inbox!)
Order the magazine!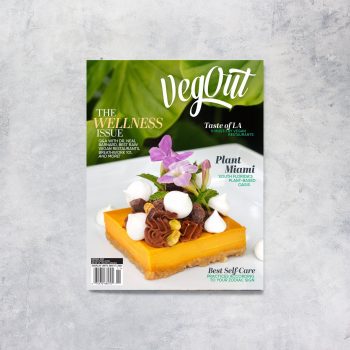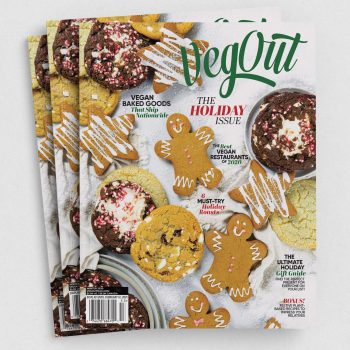 Navigation