Back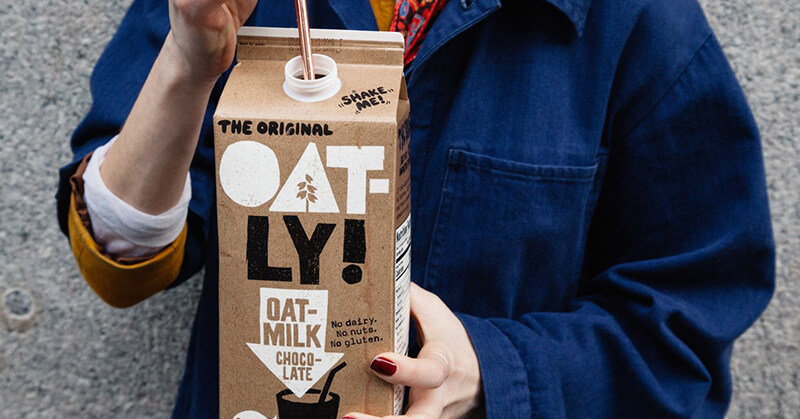 18 Oat Milk Brands to Try
From enjoying in or alongside cereal and cookies to lattes and savory dishes, oat milk is our new non-dairy go-to. Who knew that these humble, little grains could transform into such a popular beverage? With a creamy mouthfeel and hint of natural sweetness, it makes perfect sense. Choose your new favorite oat milk variety from our list below.
We love all the options Oatly brings to the coffee table. From full-fat to low-fat and yummy flavors galore, this Swedish brand holds serious rank in the oat milk hierarchy.
When they say it's "out of this world," they mean it! With flavors like vanilla, dark chocolate, and extra creamy original, a cup of this milk is always satisfying. We like ours paired with fresh-baked vegan brownies.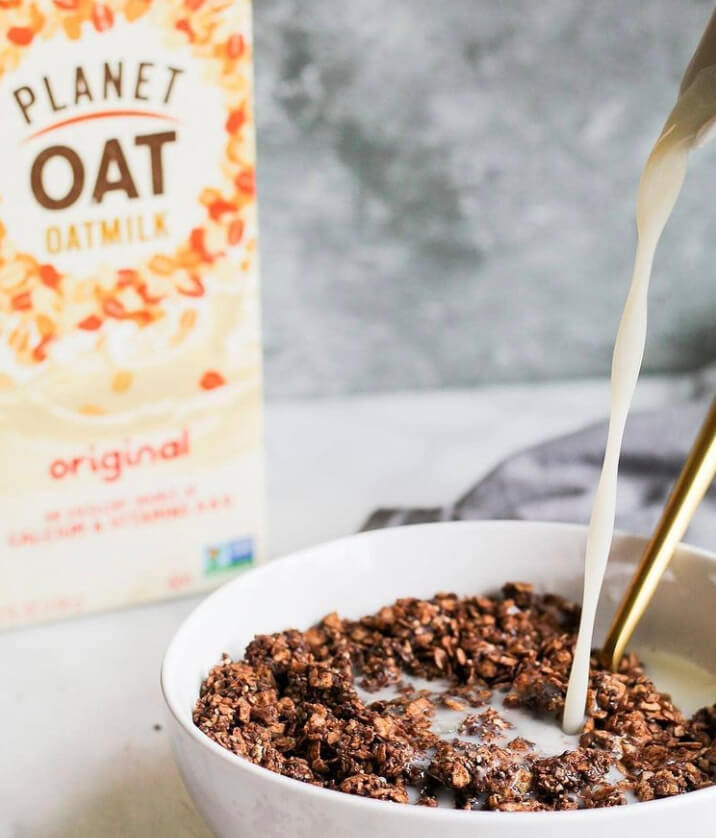 Photo credit: @ourbalancedbowl on Instagram
Oats, water, and salt: the only ingredients in the unsweetened milked oats drink. Prefer it a little sweeter? Say no more. It's available in chocolate, too. Not only is Elmhurst made with super simple ingredients, it tastes delightful!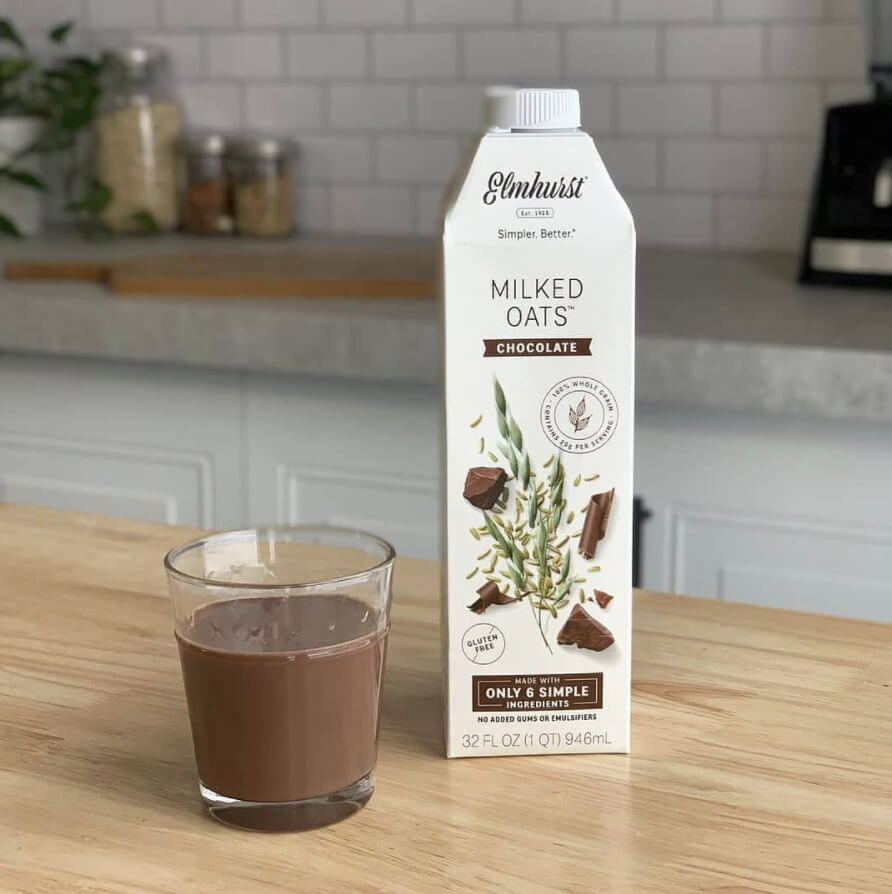 The creamy oat milk from this coffee company is a must-try! The simple ingredients and smooth texture make this product love at first taste! Try it on its own or pair it with your fave coffee creation.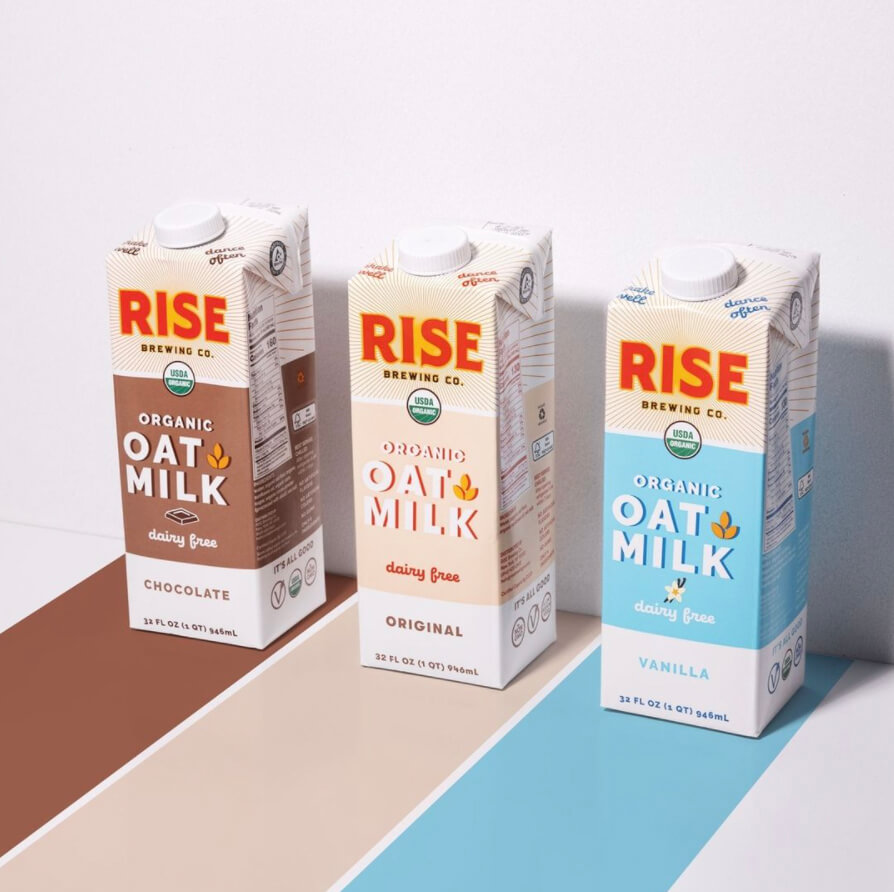 If you didn't already know, the VegOut team adores a good food pun, and Oatsome definitely makes the cut. Oats are awesome! Get it? The original organic oat milk is drinkable, frothable, cookable, and gives our overnight oatmeal life!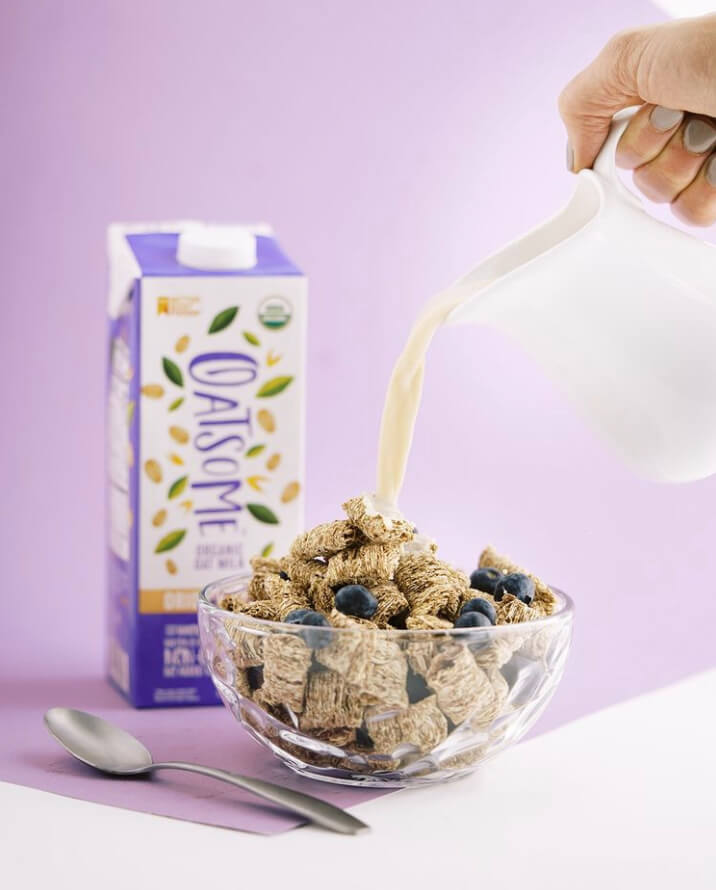 This California brand offers drinkable oat milks, protein milks, and an oat-based barista blend. From chia pudding, vegan Alfredo, and homemade coffee drinks, Califia has your oat-inspired sipping and cooking needs covered.
Toasted oats blended with coconut cream? Sign us up! This creamy, unsweetened beverage pairs perfectly with anything and everything chocolate, peanut butter, raspberry … okay basically just anything and everything.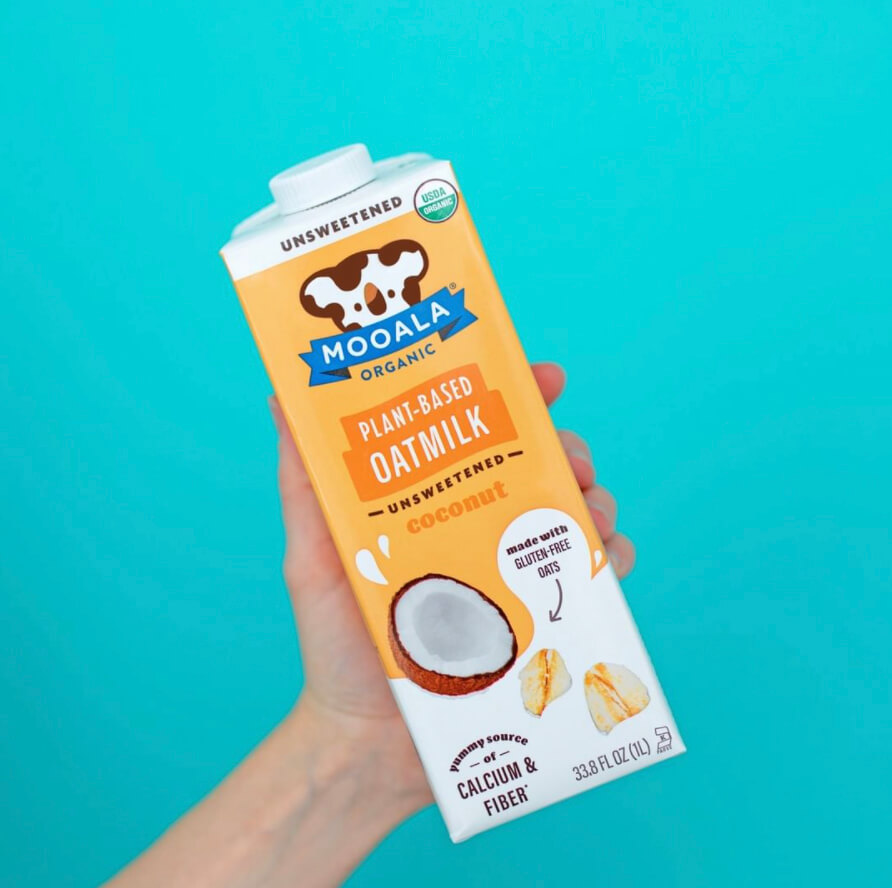 Of course this dairy-free milk trailblazer is slaying the oat milk game. Silk offers several options, including a zero added sugar variety. BRB, running to the store to snag a carton … or three.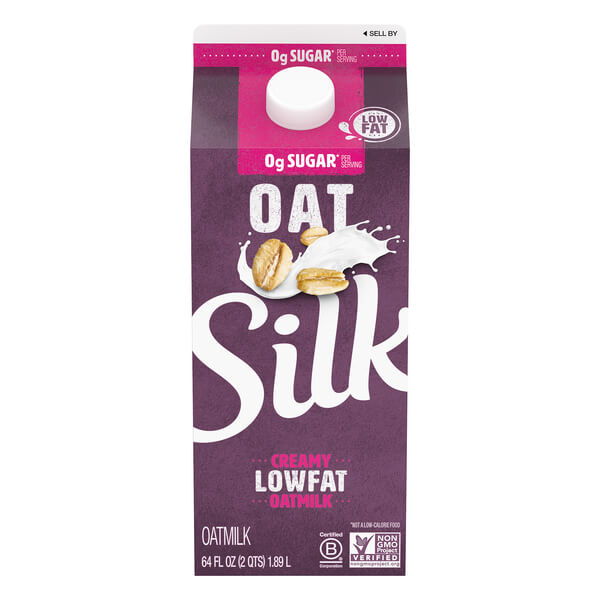 Not only does Chobani make killer vegan yogurt, they make—you guessed it—oat milk! The plain extra creamy variety has our name all over it, but the chocolate is a fave too! If you haven't tried chocolate milk in cereal, you are cerealsly missing out.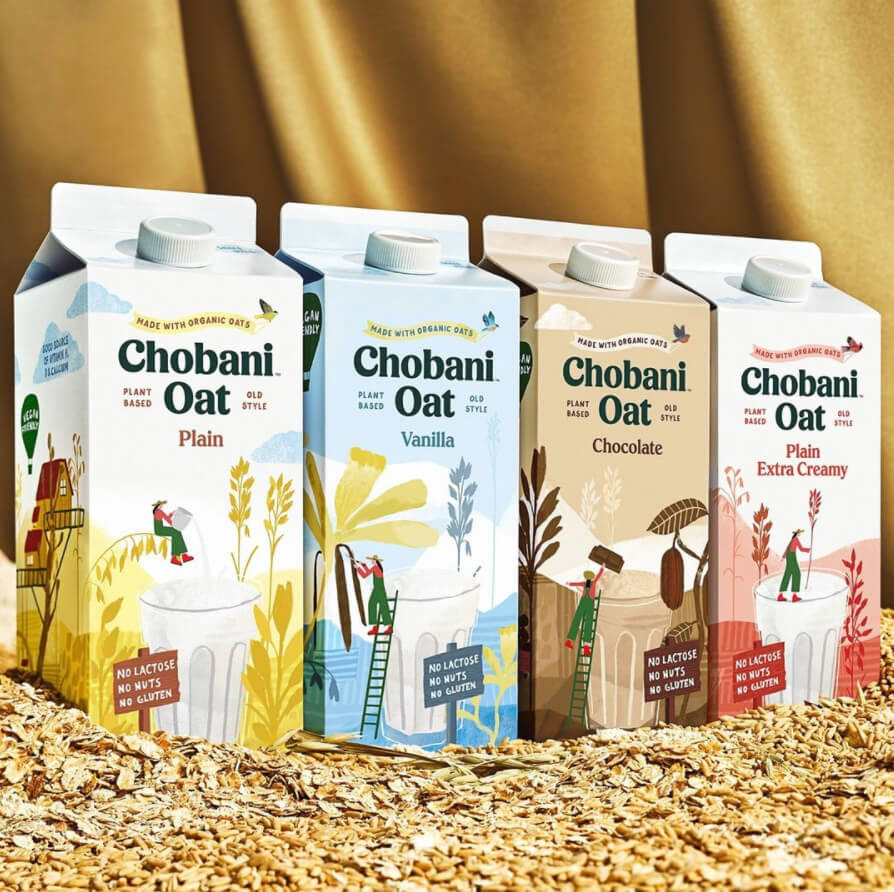 This coffeehouse oat milk was made by baristas, for baristas. It froths beautifully while effortlessly complementing your cup of joe. Your morning coffee creations need oat milk from this carbon-neutral brand.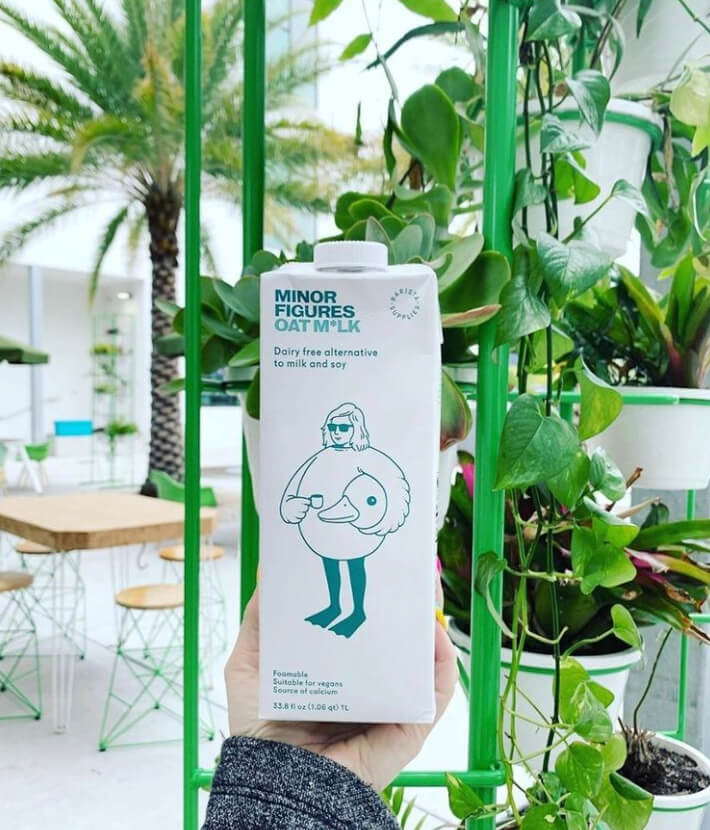 As if you needed more product ideas to fill up that red cart of yours, but we've got a store brand oat milk coming at you. Target's Good & Gather brand offers three varieties—Original, Less Sweet, and Vanilla.
Made with organic ingredients, Pacific milk is high-quality. Shelf-stable until you open it, this milk is super convenient to keep on hand. It pairs well with morning cereal, protein shakes, and late-night cookies.
Another store brand we are living for—Simple Truth at Kroger. This neighborhood store offers several varieties of oat milk, including refrigerated and shelf-stable options. Oh, and don't miss the chocolate flavor.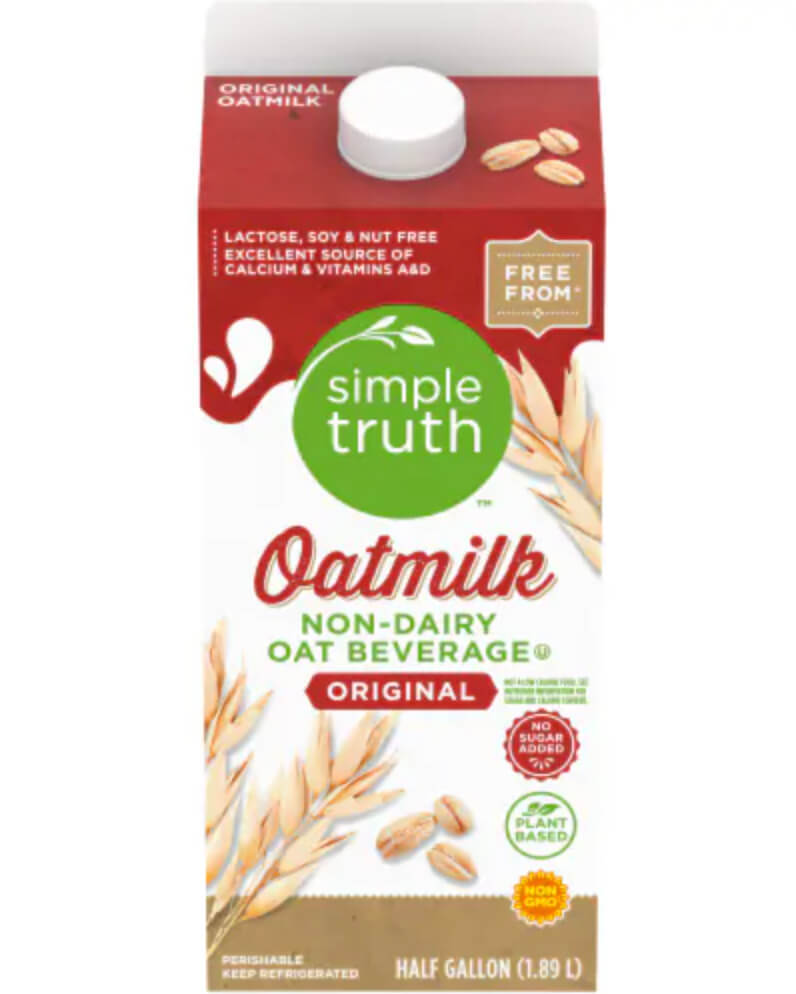 Looking to make your own oat milk? Goodmylk Co. offers a helping hand. Just thaw, add water, mix, and enjoy. This brand adds tiger nuts and dates to its easy-to-use DIY milk kit.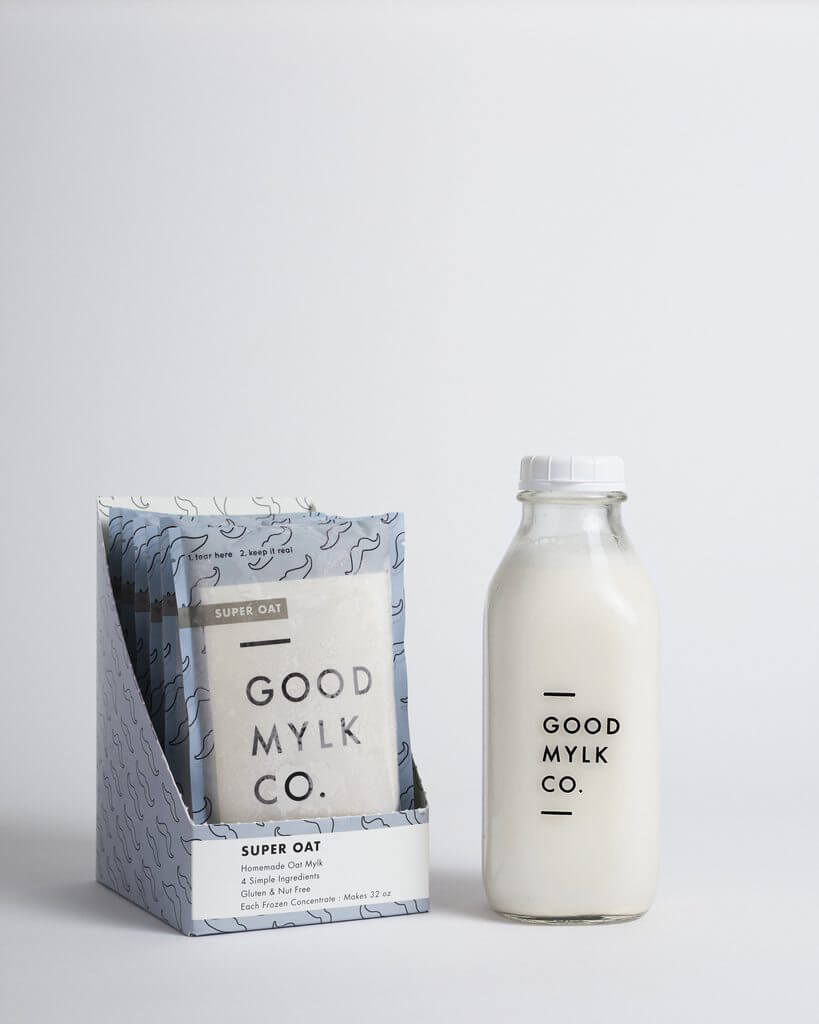 Dream transforms these ancient grains into creamy, dreamy, non-dairy milk. This fortified beverage was made for cookie dunking and coffee sipping alike.
Made with Italian spring water and organic oats, this rich and creamy beverage works well in recipes and tastes delish on its own. Plus, you'll love the eco-friendly vibes this company is giving off with its sustainable packaging.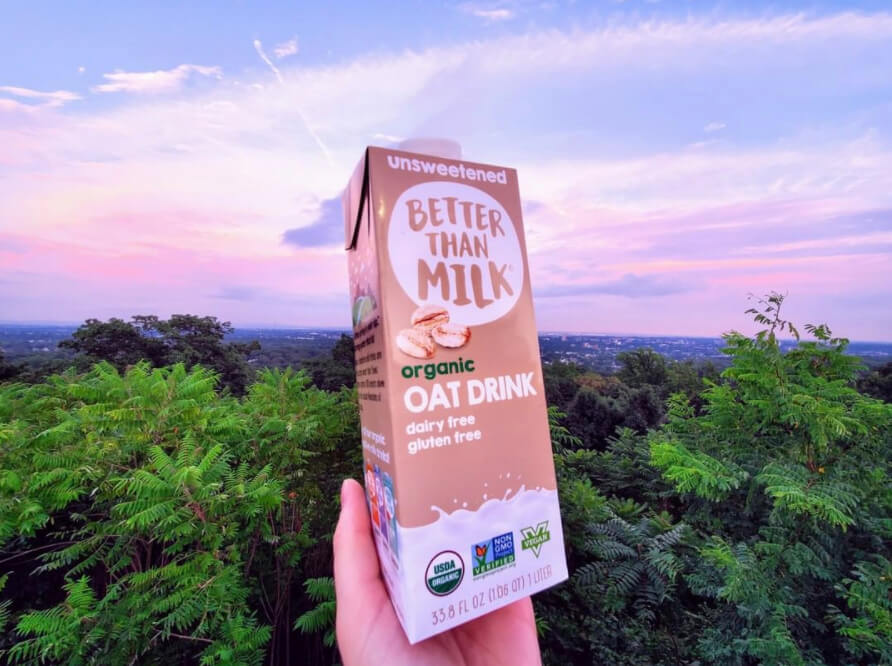 Once again this nationwide grocer has the hookup. TJ's offers slightly sweet oat drinks in both shelf-stable and refrigerated forms. Pair with one of the store's vegan-friendly cereals for an easy and tasty brekkie.
The OJ and lemonade brand recently added oat milk to its product list. Snag a jug of Original, Creamy, or Vanilla. Like the brand implies, this well-known company keeps it simple.
Can't get enough non-dairy milk? Check out our Non-Dairy Milk Bucket List for more cruelty-free drinkable goodness to celebrate year-round.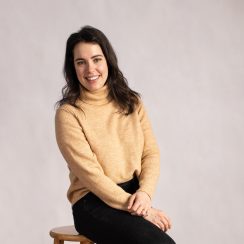 More from VegOut
Subscribe Now
Get the premier vegan food and lifestyle magazine delivered to your door (or inbox!)
Order the magazine!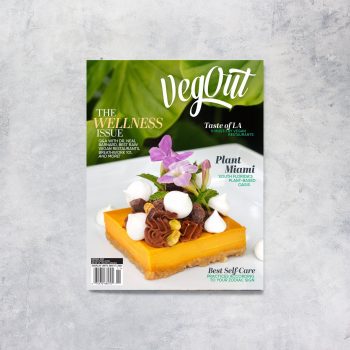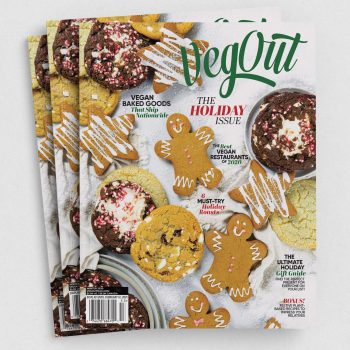 Navigation