Back
11 Black-Owned Vegan Bakeries That Ship Nationwide
Craving some baked treats but don't want to turn on the oven in the summer heat? Let these Black-owned vegan and vegan-friendly bakeries work their magic for you! Whether you're craving chocolate chip cookies or gooey cinnamon rolls, they've got you covered!
Here are 11 Black-owned vegan and vegan-friendly bakeries that ship nationwide.
RELATED: 21 Black-Owned Vegan Food Brands to Support Right Now
---
Join VegUP and Using My Privilege to take a stand against racism. Click here to learn more and donate now.
Planning a birthday party, wedding, or just in need of some tasty vegan treats? No matter the occasion, LushLife has your dessert needs covered! This delicious plant-based bakery hails from Madison, WI and is owned by female entrepreneur Carrie Seward. They offer a variety of cakes, cookies and pastries, like the mouthwatering frosted Cinnamon Rolls. If you suffer from serious peanut butter cravings, you're in luck as the bakery has added a Peanut Butter Layer Cake to the menu. There is also an option to customize your order, so you can create the perfect cake for your special day.
LushLife will be donating $5 of every purchase to benefit the Black Lives Matter movement.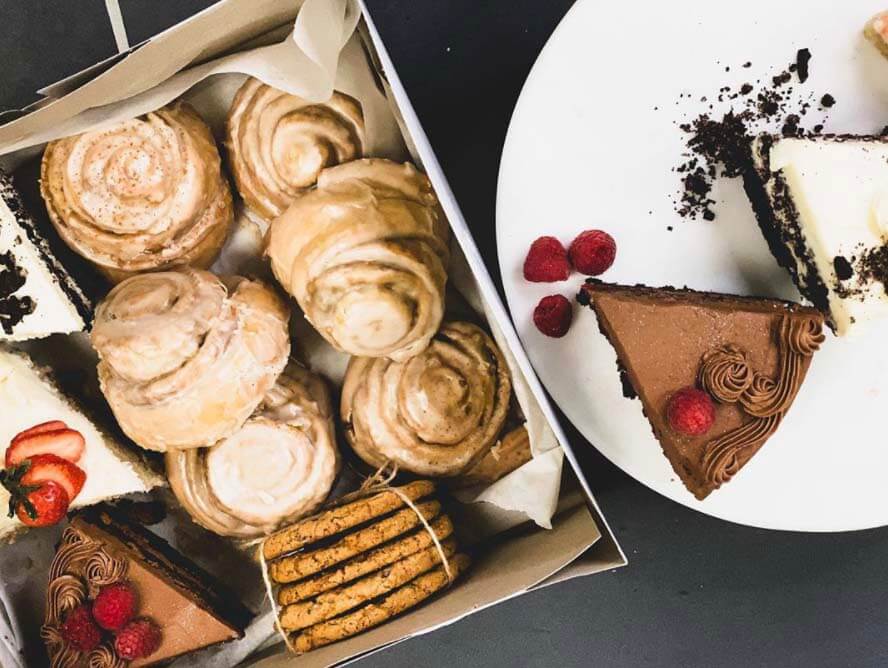 Sometimes all you want is a crispy on the outside, soft in the middle fresh-baked cookie, and you can get them here at Maya's. Each bite of the "Fruitee" Pebbles cookie will take you back to the days of Saturday morning cartoons and bowls of sugary bliss as they are mixed, and then topped, with your favorite cereal. You'll also find other unique flavors like The Hawaiian and Chocolate Funfetti to name a few. Treat yourself to the Sampler Gift Pack and get to snackin'!
Use promo code VEGOUT10 for 10% off your order!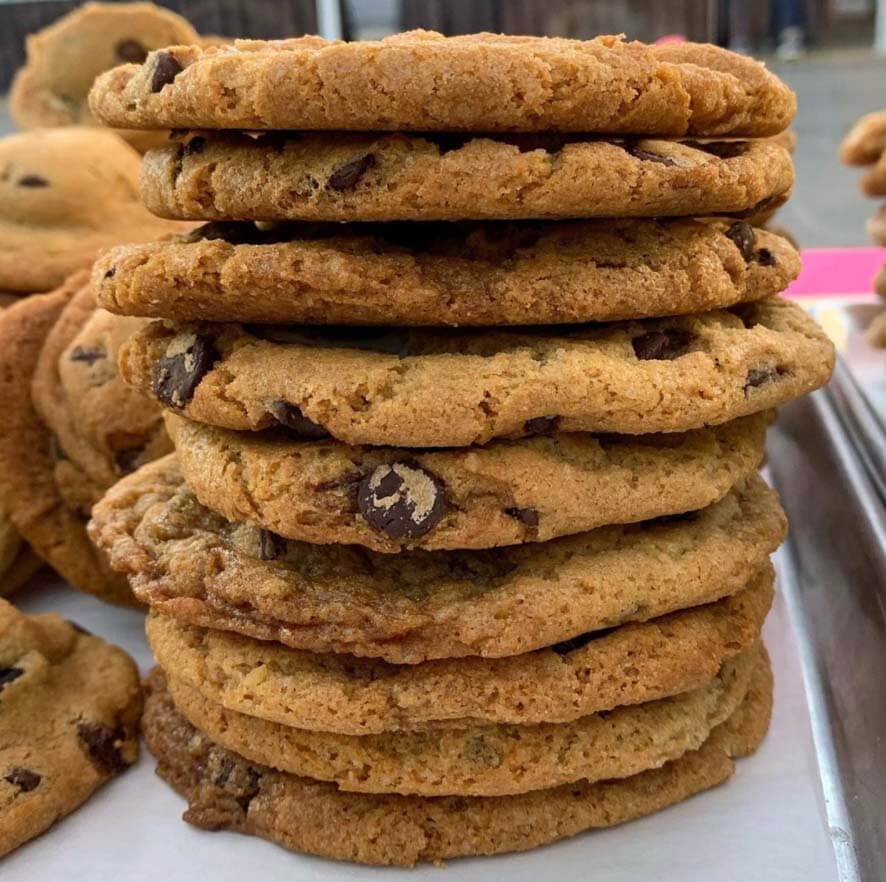 Named after their son Maddox's commentary after tasting his first allergy-free treat—'mo' pweeze (more please)—the Allen's opened Mo'Pweeze Bakery as a way to provide delicious, vegan desserts to those who suffer from food allergies. Every item served at the bakery is free from all common allergens, so there is something for everyone on the menu. Sink your teeth into an Apple Cider Donut, or come to the dark side with a Chocolate Sin Mini Bundt Cake, topped with chocolate frosting, chocolate chips, and chocolate syrup—drool!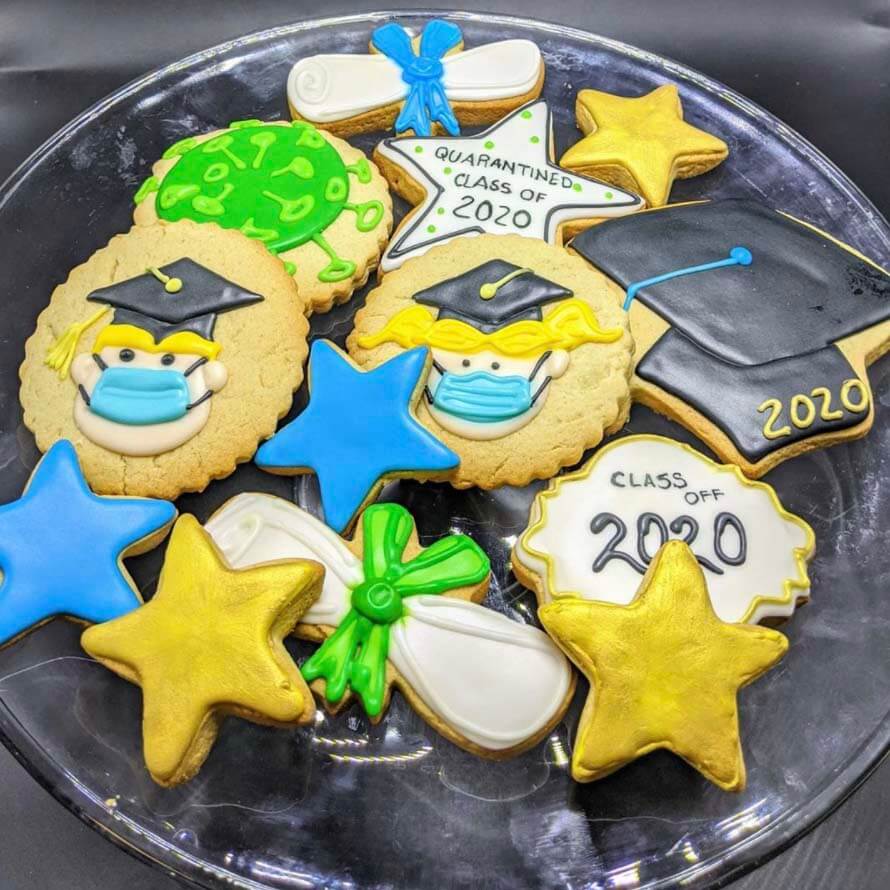 Ever browse the grocery store aisles wishing there were more plant-based bread and baked good options? Well, you're in luck! Yis'shyah Y., the owner and chef, opened Shyah's Vegan Bakery as a way to provide delicious options to those who are vegan, gluten-free, and/or are looking for healthier alternatives. The online shop offers Shyah's Savory Onion and Herb Loaf, Yeast Bread, Breakfast Donuts glazed and topped with Fruit Loops (slice in half to make a breakfast sandwich or vegan burger, highly recommended!), Alkaline Tahini Spelt Cookies, and more.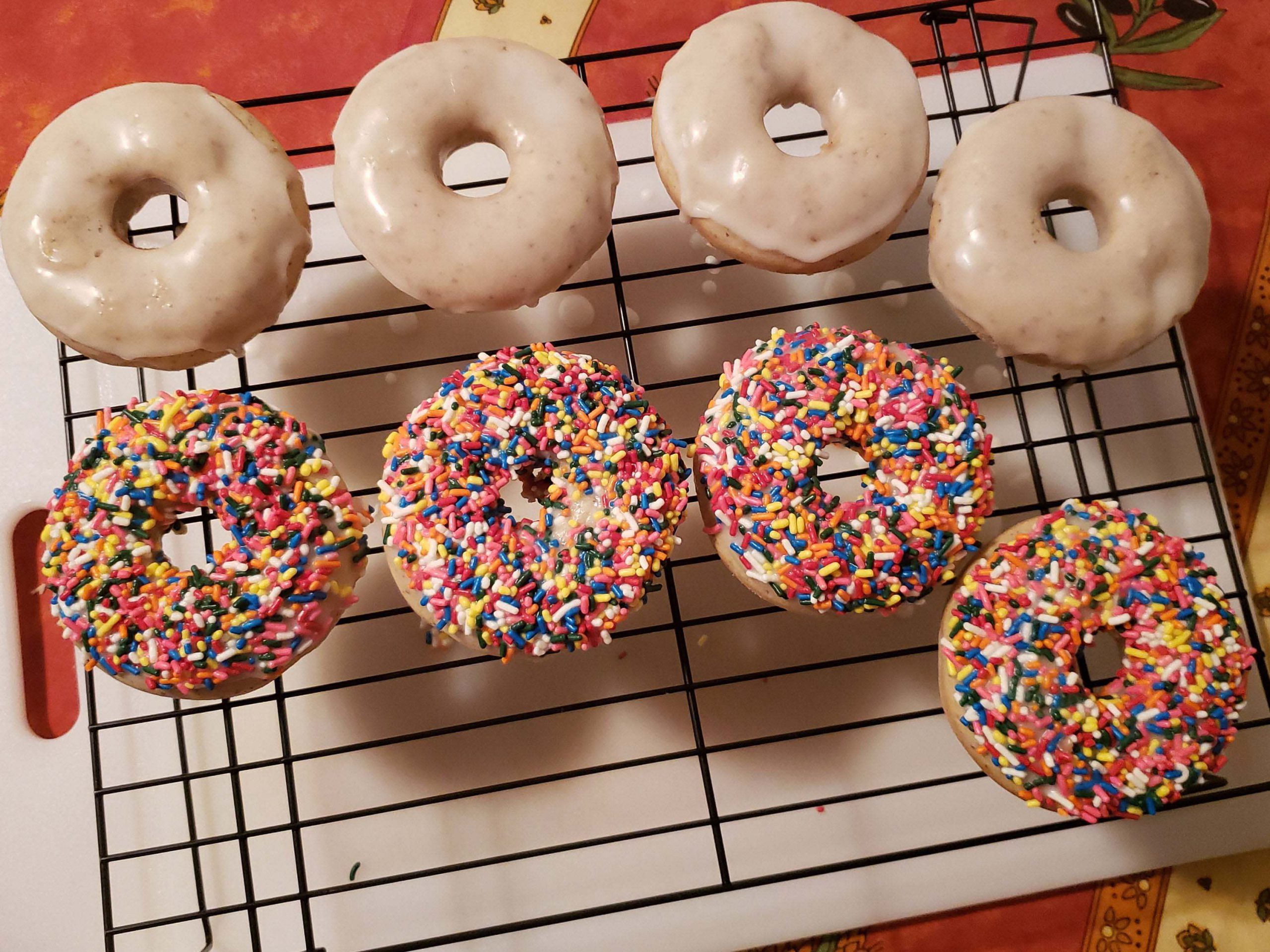 Following a low-carb diet, but missing your favorite vegan sweets? We've got a solution, and it's called Guilt Free Pastries! Chef Brandon, the owner of the bake shop, began experimenting with healthy alternatives to sugar and carb-packed sweets after discovering he had a gluten allergy in 2013. That's when he created the one-of-a-kind Vegan Avocado Keto Brownies, which are filled with vegan chocolate chips and are soy-free, xanthan gum-free, and packed with creamy avocados. Vegan Keto Cinnamon Rolls (gluten-free, soy-free, and paleo), Vegan Big Mike Donuts, Vegan Chocolate Chip Muffins, Vegan Blueberry Muffins (gluten-free, grain-free, paleo, keto-friendly, and soy-free), Vegan Matcha Keto Truffles (gluten-free, grain-free, paleo, soy-free and keto-friendly), and custom vegan cakes are also available. Some of these items come in non-vegan varieties, so be sure to check the "Vegan" box and they'll whip up the goods for you, sans dairy and egg!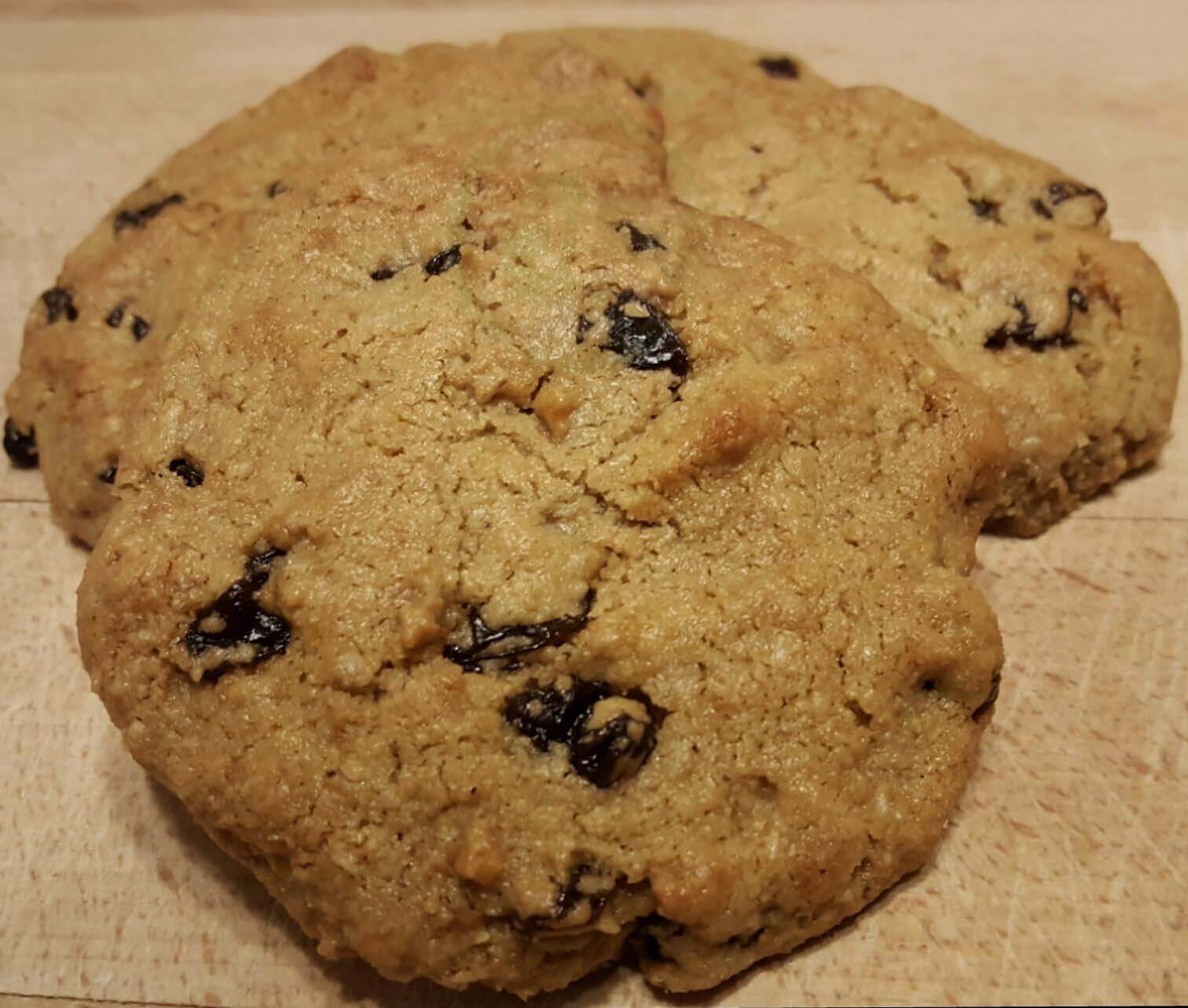 Taste of Cakery is the destination for organic and gourmet desserts in Atlanta, but no need to worry if you live outside of ATL! The bakery ships vegan cookies and cupcakes in a jar (Chocolate and Vanilla Bean flavors are available), so you can enjoy their delicious sweets no matter what state you're located in. Just give them a call, specify that you would like your order made vegan, and they will make it happen.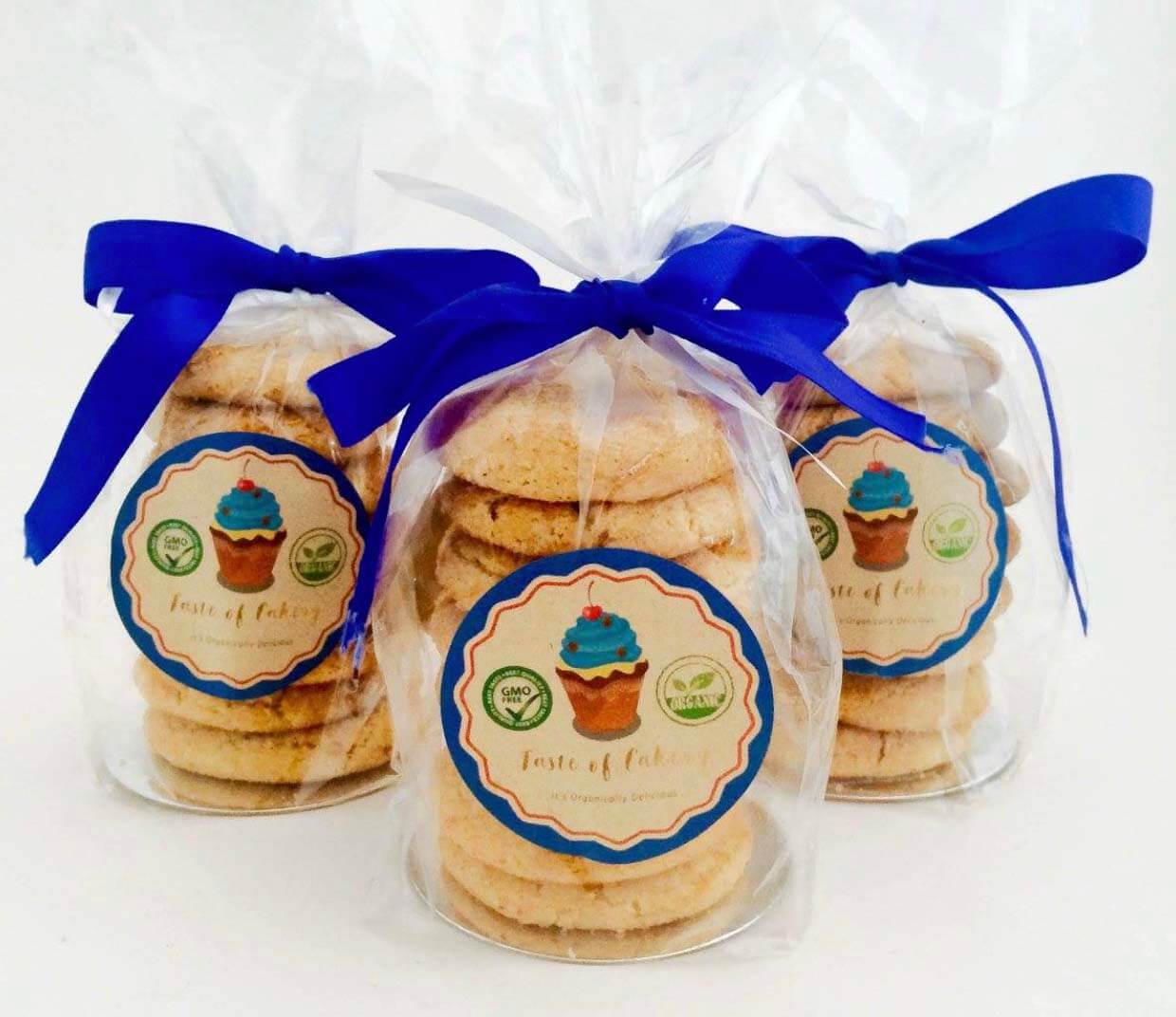 Cue up Sweet Magnolias on Netflix and curl up with a plant-based chocolate chip cookie from Southern Girl Desserts. This vegan-friendly Los Angeles-based sweets shop was founded in 2007 by Florida natives Catarah Coleman and Shoneji Robison, who combined their family recipes to create a Southern-focused bakery. You may also recognize the two from Food Network's "Cupcake Wars", where they competed and eventually won. The Large Vegan Chocolate Chip Cookies are available for nationwide shipping, and make the perfect gift or sweet snack. If you are in the LA area, you can also get vegan mini cupcakes, vegan regular-sized cupcakes, and vegan cakes for pickup.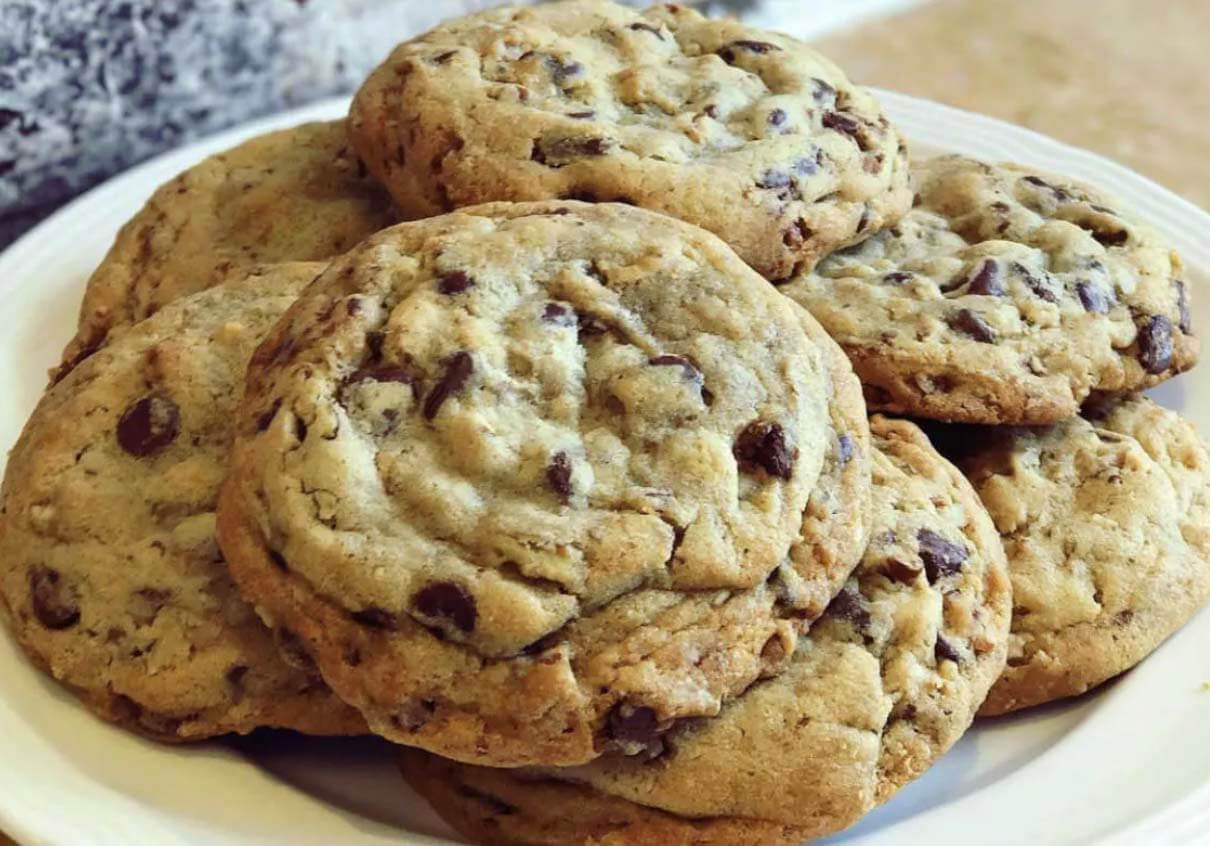 Look cute as a cupcake as you indulge in the delicious treats from this vegan-friendly bakery. The cupcakery specializes in ready-to-eat cupcakes in a jar, which are hand packed with two layers of cake (baked from scratch) and two layers of icing in an 8oz jar. Vegan options include flavors like Banana, Birthday Cake, Chocolate, Coconut, Oreo, Peanut Butter, and Vanilla. Cutie Cupcakes in a Jar can be ordered individually or in gift packs of 4-6 jars.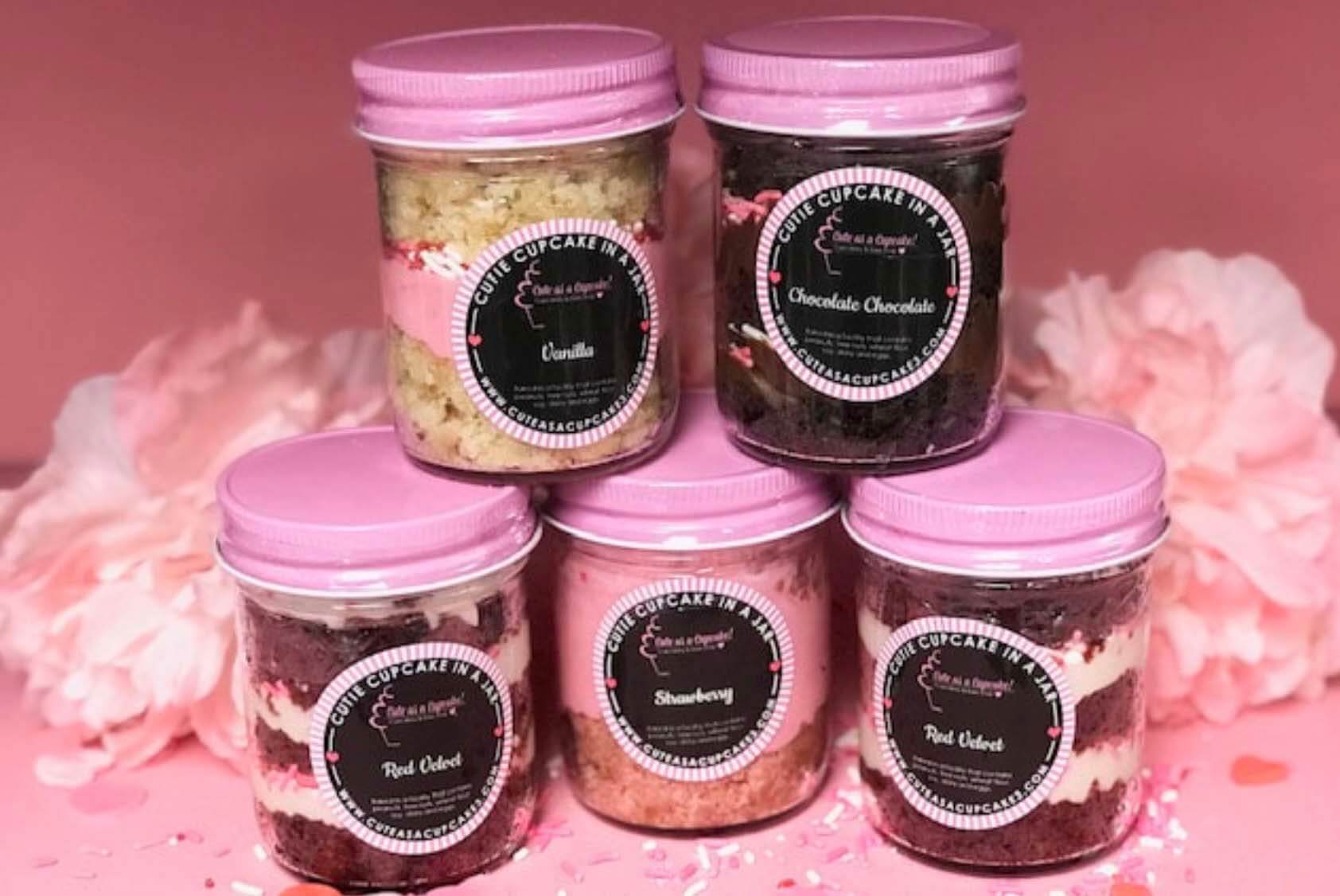 The story behind the name of this LA-based vegan-friendly bakery is just as sweet as the delicious treats they serve. The owner and founder, Chef CiCi, named the business after her grandmothers, Madeline and Pearl. Madeline is her father's mother. Madeline represented creativity, African culture, and arts. Pearl is her maternal grandmother, who represents faith, elegance, and wisdom. Chef CiCi's passion and love for cooking can be tasted in every item she bakes, like the delicious cinnamon rolls, which can be made vegan upon request and come in flavors like Plain, Dulce De leche, Red Velvet, and Chocolate Pecan. Vegan cookies are also available for shipping, and Chef CiCi will be adding a special vegan treats section to the website that will feature not only plant-based cinnamon rolls and cookies (in a variety of flavors), but also Dark Chocolate Loaf and Banana Bread Loaf, so stay tuned!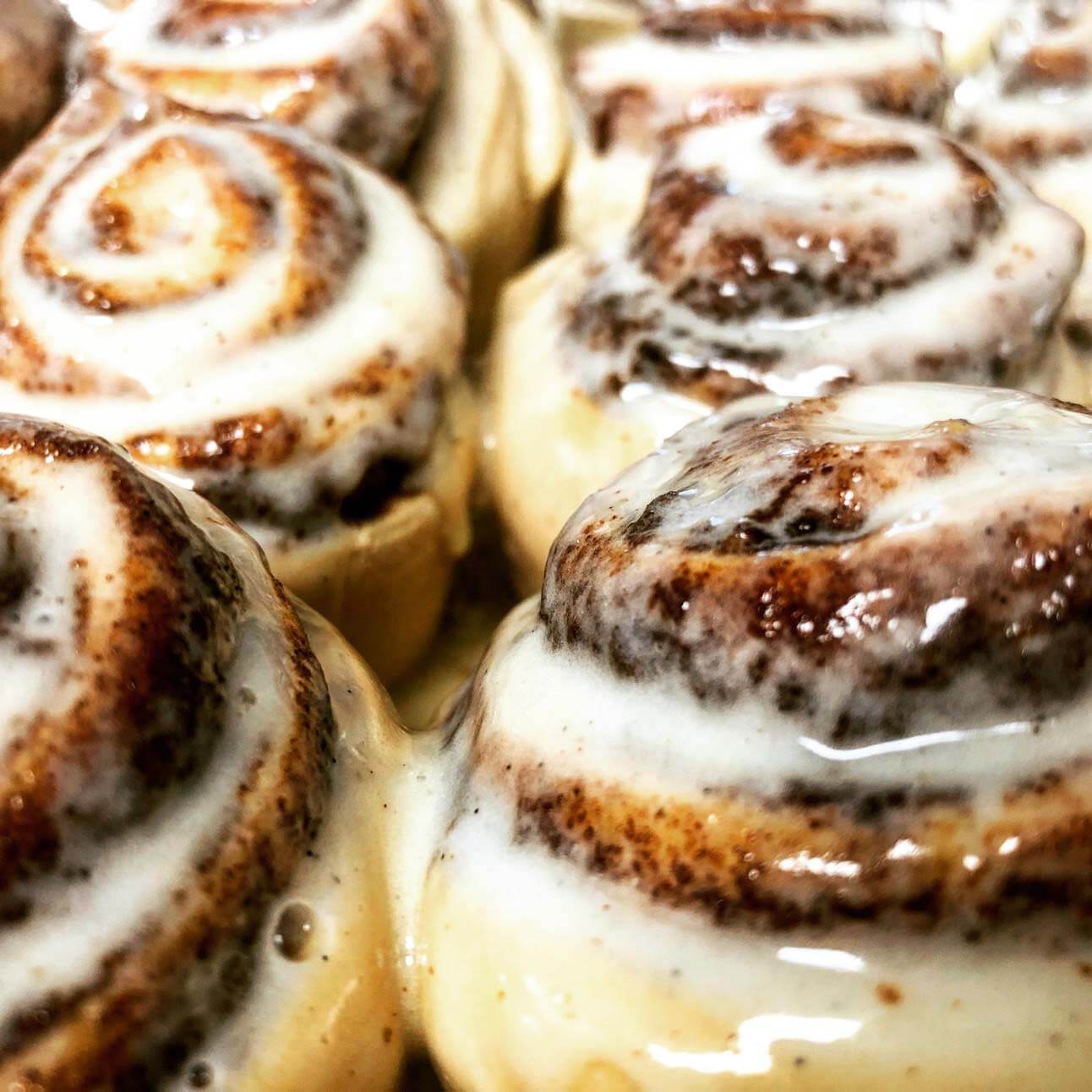 Do you like cupcakes and the element of surprise? If you answered yes, then The Cupcake Collection is the bakery for you! The vegan cupcakes can be ordered in packs of 4 or 6 and include an assortment of three vegan flavors like chocolate, vanilla, or red velvet—baker's choice! All three varieties are also gluten-free.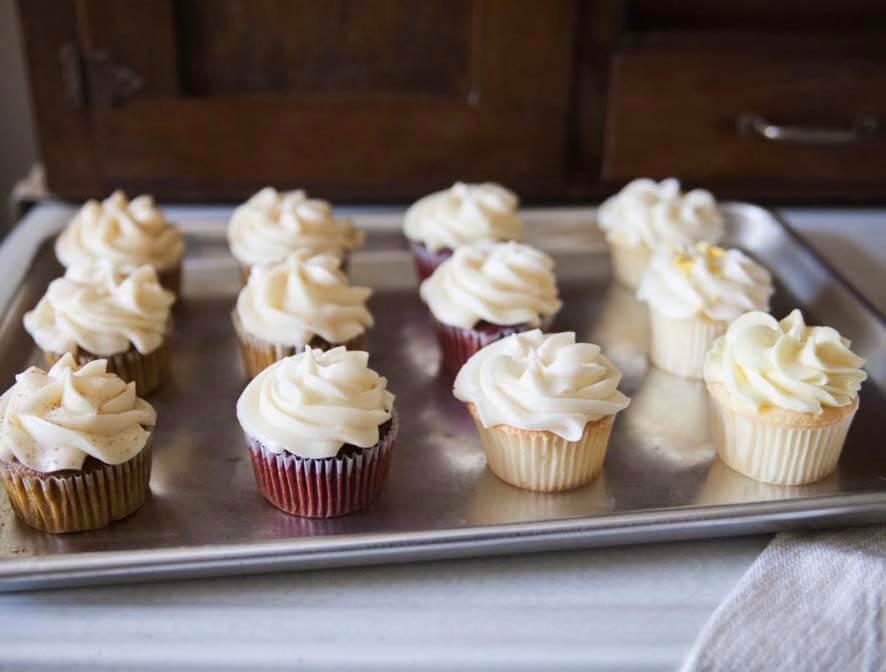 Make your day a little sweeter with the desserts from this vegan-friendly Florida-based bakery. The owner, Jamila Muhammad, created the online business as a way to share her passion for baking with the community. Jamila specializes in desserts for special diets, so if you need a vegan, gluten-free, and keto brownie, she's got you covered! The bakery currently only ships cookies and brownies nationwide, but if you are in the Oviedo, Fl area, they can also deliver cakes, pies, and more! Just send in your order via Facebook messenger (@MilasFrontPorch) and Jamila will take care of the rest. So Sit back, relax, sip lemonade, and enjoy a sweet treat from Mila's Front Porch!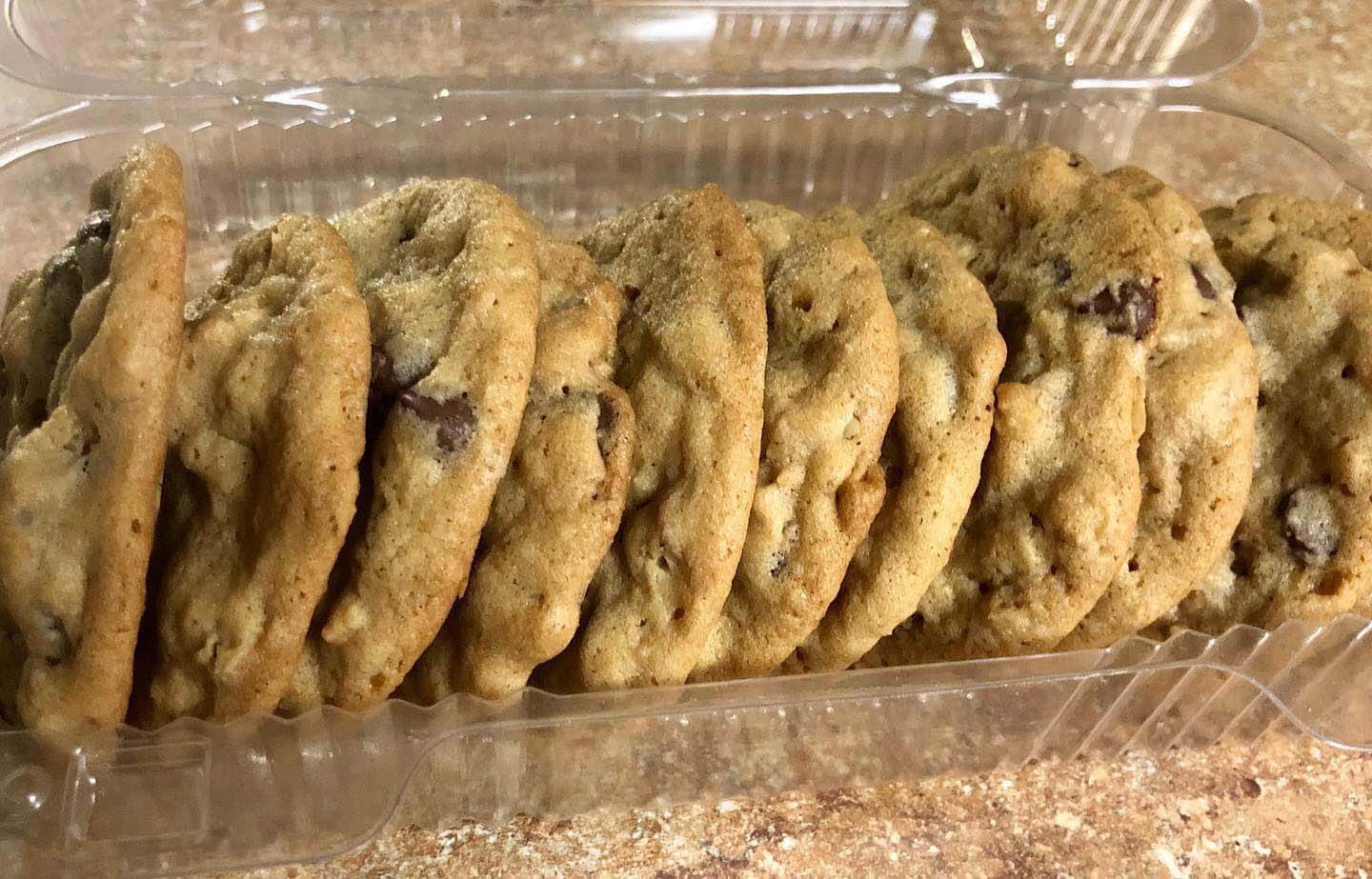 Feature image: LushLife Vegan Bakery
Kayla Pasko
@kaylapasko
Kayla, a Midwest girl living in NYC, is a writer with a background in media sales. When she's not scoping out trendy vegan spots, she's usually taking a yoga class, shopping at Trader Joe's, or catching a Packers game.
Articles by Kayla
More from VegOut
Subscribe Now
Get the premier vegan food and lifestyle magazine delivered to your door (or inbox!)
Order the magazine!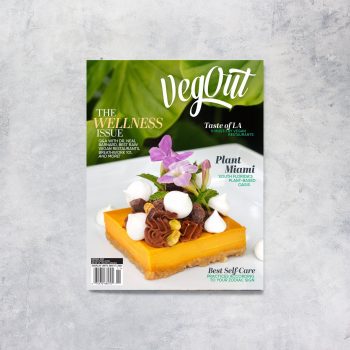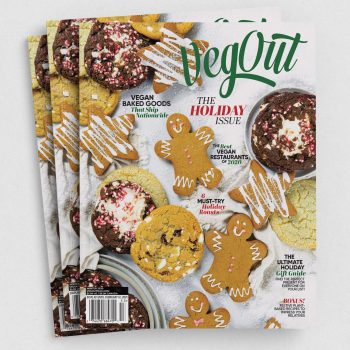 Navigation