NYC's vegan scene continues to expand as more plant-based eateries have made permanent homes throughout the city!
Whether you're in the mood for a creamy bowl of mac 'n' cheese or a melty meatball parm sandwich, these new vegan restaurants have all of your cravings covered. Kick your feet up and relax as we take you on a tour of the city's newest, must-try vegan spots!
Manhattan
Beyond Sushi's executive chef, Guy Vaknin, and his wife Tali are the minds behind Willow, a new vegan concept that brings innovation to classic American comfort cuisine. The all-vegan eatery offers dishes like porcini chick'n marsala, cheeseburger sliders, and steak frites. In addition to savory bites, you'll also find desserts like vanilla bean cashew cheesecake and bananas foster cake. Pair your meal with drinks like fresh juices made with carrots, apples, ginger, and coconut!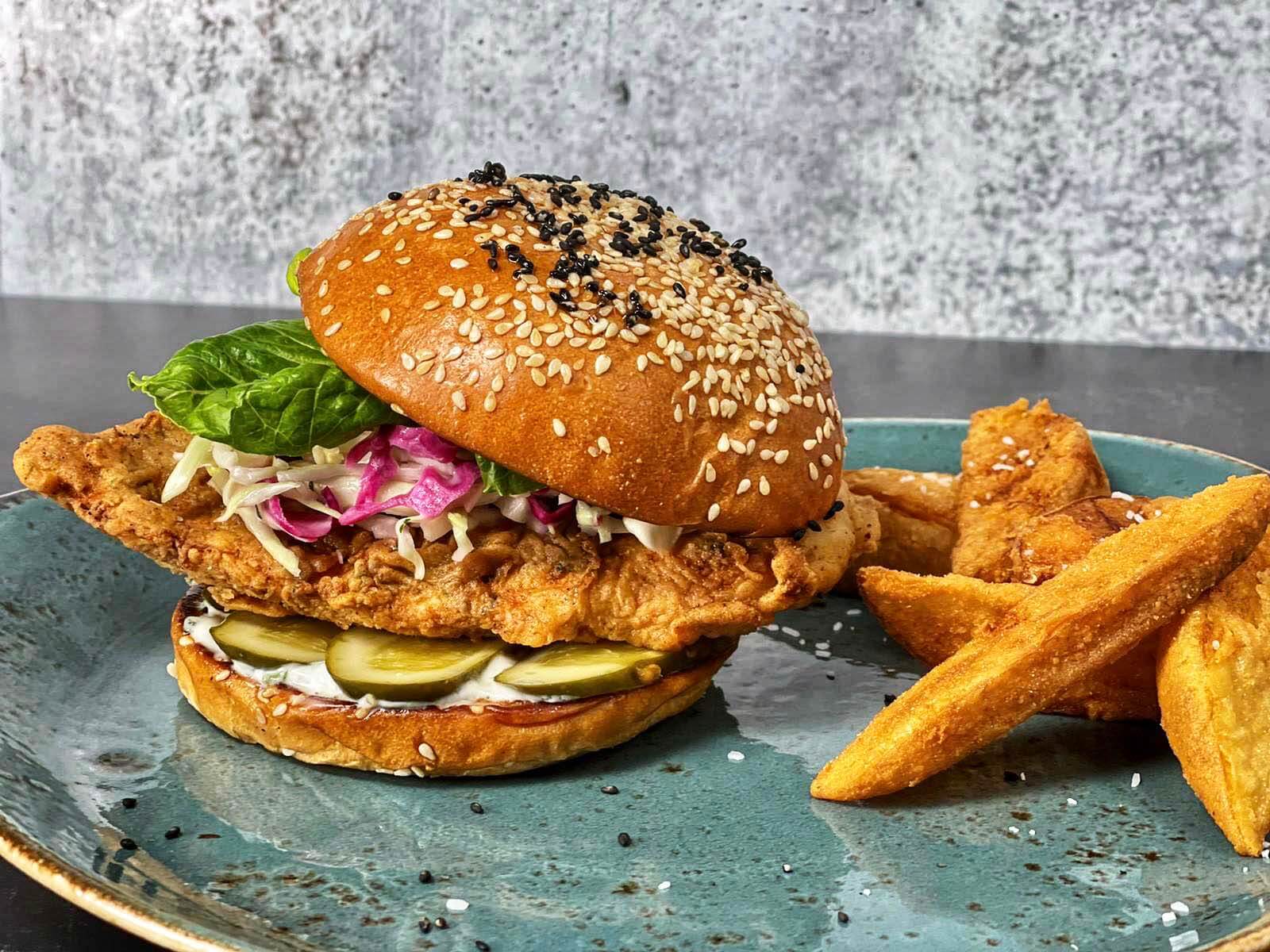 Brooklyn
Experience a taste of the Caribbean in Brooklyn's Flatbush neighborhood at Aunts Et Uncles, which was opened by husband and wife team Michael and Nicole Nicholas this past September. The plant-based cafe serves American-style bites as well as flavors of the Caribbean, such as the Au Burger (Beyond Meat patty, caramelized onions, spicy mayo, BBQ sauce, and arugula on a pretzel bun) and Mofongo (mashed green plantains on a bed of mixed greens and topped with salsa). Each dish can be accompanied by beer, wine, or cocktails, like the Mikey Spice (mezcal, blood orange, Serrano), and Grass Roots (gin, ginger cucumber, Prosecco). Diners can also browse the cafe's lifestyle shop, which features everything from t-shirts to books on self-love and nutrition.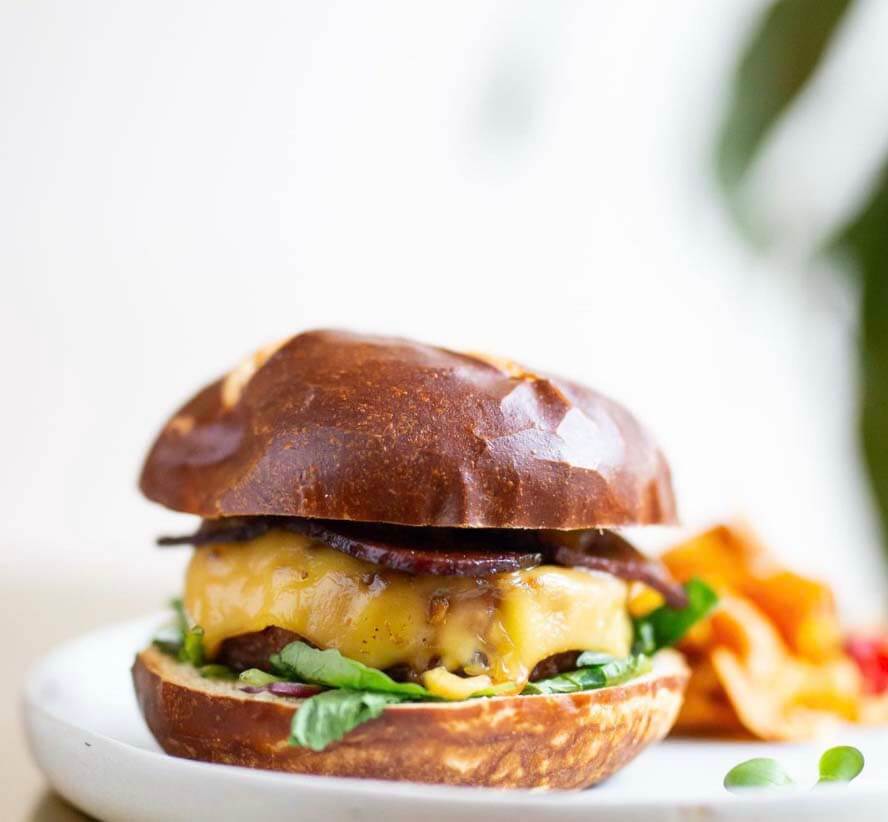 Manhattan
This past Valentine's Day, Cadence, a plant-based soul food restaurant, opened for the day in the East Village of NYC. The eatery is the newest venture from restaurateur Ravi DeRossi's Overthrow Hospitality group. The menu was developed by executive chef Shenarri Greens and features soul food classics such as Southern fried lasagna, jerk mac 'n' cheese, and of course, creamy, heartwarming grits! The restaurant will open permanently later this spring.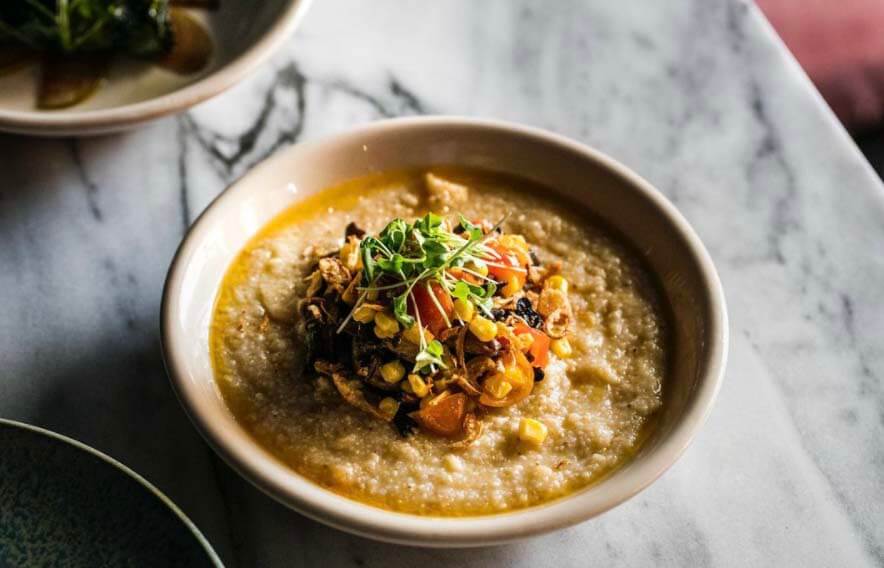 Manhattan
In December, Galioto's delicatessen opened in the heart of Little Italy on Mulberry Street. Brought to you by the team behind the NYC staple Jajaja Plantas Mexicana, the deli serves Italian sandwich classics such as The Meatball Parm (Impossible meat) and The Caprese (roasted tomato, basil, mozzarella, and garlic spread) with a plant-based twist. In addition to sandwiches, Galioto's offers pasta dishes and side plates such as Reginetti Caponata (eggplant, raisins, onions, peppers, tomato, olive, capers, and chili flakes), Creamy Italian (cherry tomatoes, bell peppers, olives, and artichoke hearts), grilled eggplant, and Pepperoni Misti (hot calabrese, sweet cherry peppers, hot banana peppers, peppadew, and pepperoncini). Early risers can also enjoy a variety of vegan pastries from L'imprimerie—a Brooklyn-based French bakery—as well as coffee drinks like lattes and cappuccinos.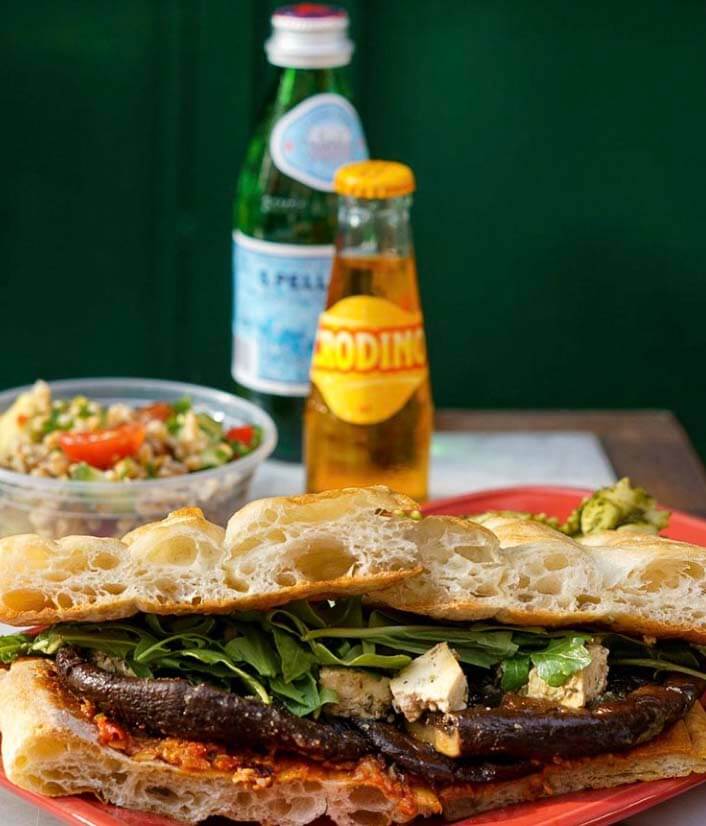 Manhattan
In partnership with wellness lifestyle and leading activewear brand Alo Yoga, Matthew Kenney Cuisine opened SUTRA—a plant-based restaurant emphasizing innovative raw cuisine—on the top floor of Alo's Sanctuary in the Flatiron District of NYC. The restaurant serves elegant dishes in a minimalistic yet chic environment. Guests can enjoy dishes like Omega 3 Beet Poke (wakame, macadamia, spinach, crispy rice, and edamame), Pineapple Adobo Tacos (avocado, cabbage, and cilantro crema), Carrot + Zucchini Pasta (sundried tomato marinara, pistachio pesto, and ricotta), and a cheese plate with fermented vegetables, fruits, and seedy crackers. Each dish can be accompanied by fresh-pressed juice, tea, or coffee. While SUTRA is currently closed, the restaurant plans to reopen soon. Follow @sutra.mkc for the latest updates!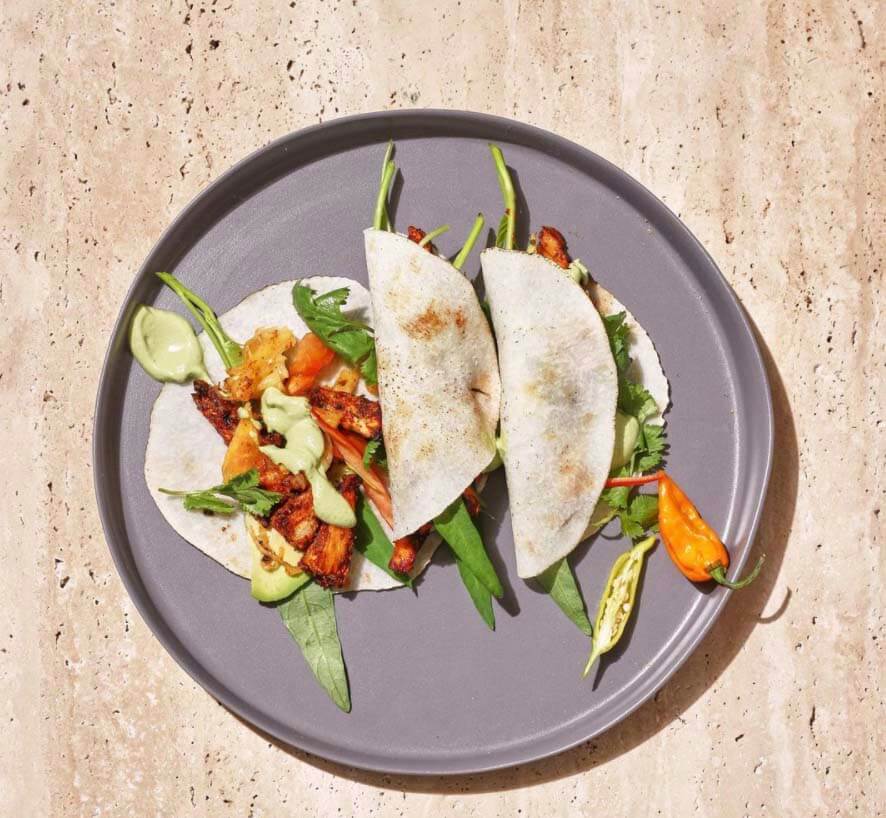 Brooklyn
This past July, brothers Matt and Louie Catizone opened Louie's Luncheonette, an all-vegan deli that offers cold cuts such as ham, turkey, pepperoni, and BBQ chicken. In addition to plant-based meats, Louie's Luncheonette also serves sandwiches like The Italian (ham, pepperoni, vegan mozzarella, red onion, tomato, arugula, red pepper spread, balsamic, and oil served on toasted focaccia) and the Cubano (ham, plant-based cheddar, sliced dill pickle, golden spicy brown mustard, and vegan butter on a toasted baguette).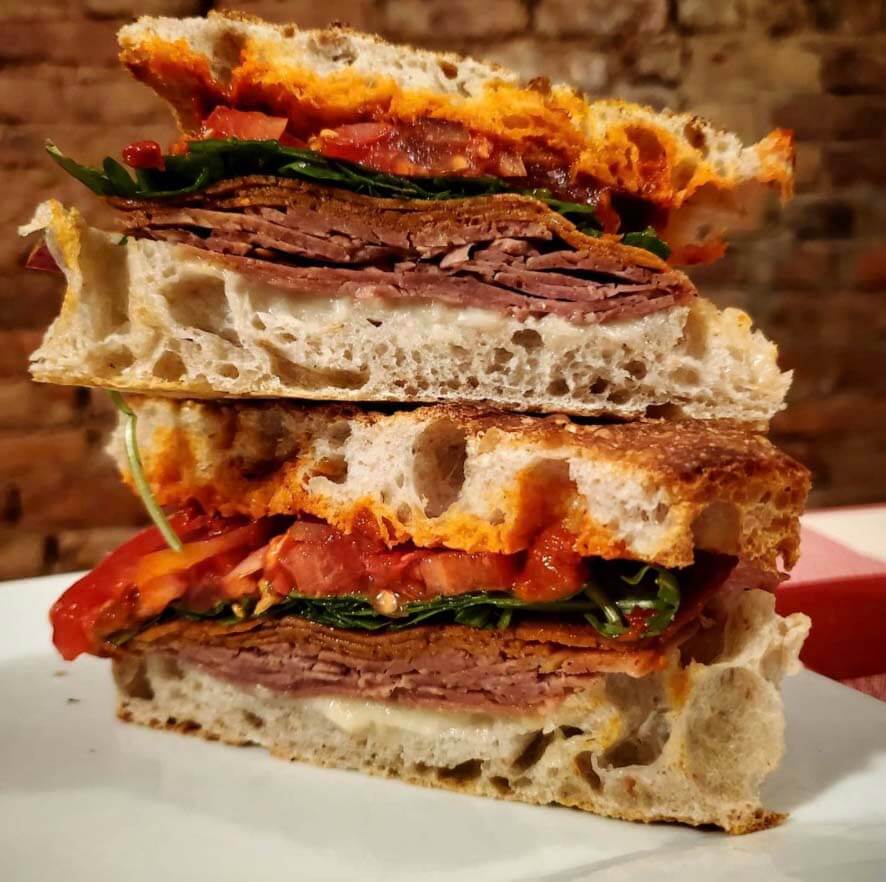 Brooklyn
At Terms of Endearment—an elevated cafe and patisserie that opened its doors this past September—food is an intimate expression of love, especially when sharing it among friends, family, and loved ones. The plant-based menu features an array of breakfast items such as the Bacon Egg & Cheese (JUST scrambled egg, bacon, cheese, Everything seasoning, greens, and crème fraîche) and hearty sandwiches such as the Maple (JUST egg, BE-Hive sausage, cheddar, mixed greens, and maple aioli), all of which can be nestled in their house-made croissants, brioche, or focaccia. Sweets such as pastries and cakes are also available and are baked on-site.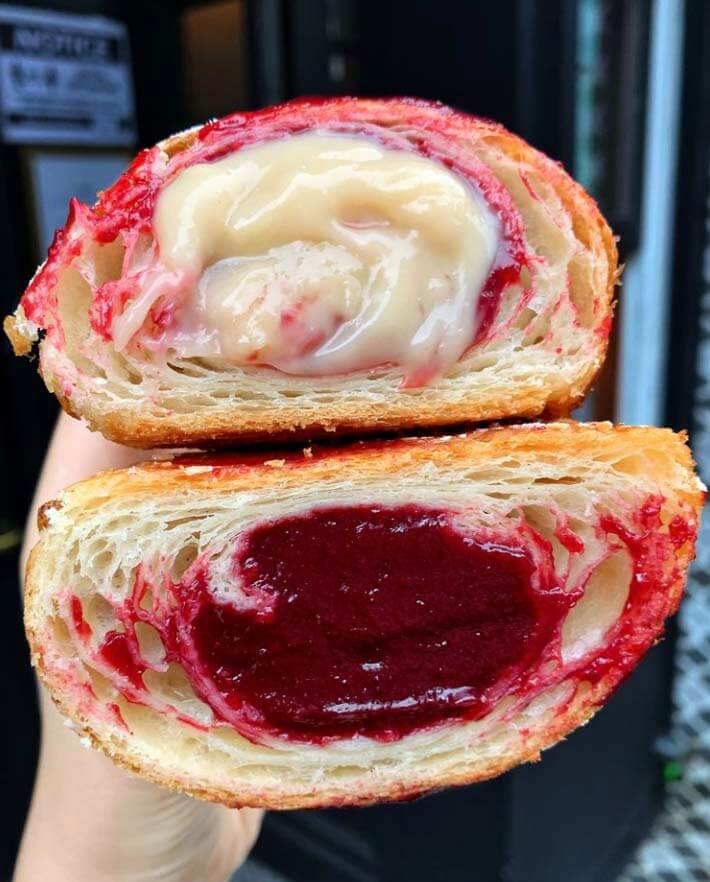 Manhattan
Restaurateurs Simon Oren and Tuvia Feldman joined forces to open Tamam (Arabic and Hebrew slang for "thumbs up"), a 100% vegan falafel restaurant that specializes in falafel but also serves dishes like cauliflower shawarma, eggplant sabich, hummus bowls, and sides of Israeli salad. Since opening their Upper East Side location back in June, Tamam has expanded to a second Union Square location on E 14th St.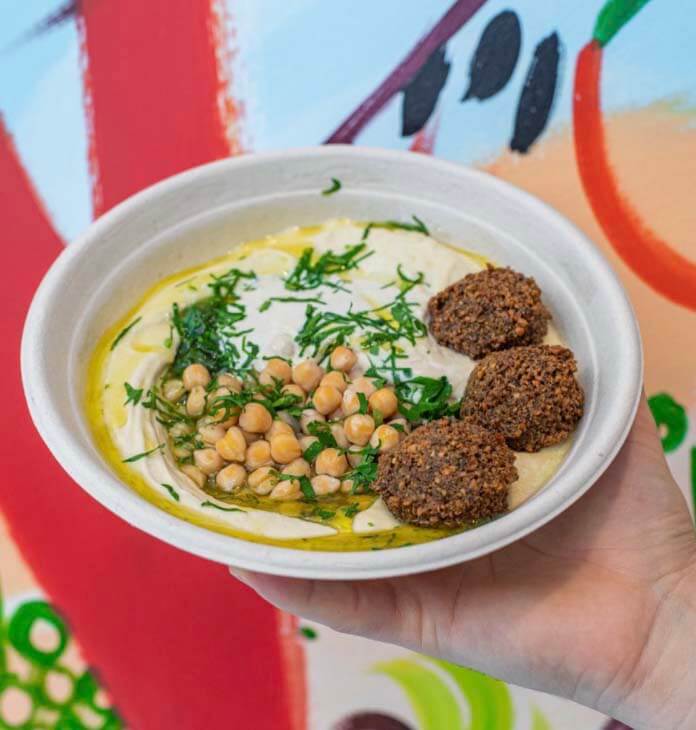 Brooklyn
What started as a pop-up has now made a permanent home in the Dumbo neighborhood of Brooklyn. Vodega is a vegetarian-style bodega that offers a variety of plant-based deli sandwiches, including "sausage" egg & cheese on a roll, Philly cheesesteak, and the NYC staple, chopped cheese. You can also choose from sides like mixed greens salad with vegan ranch, jeweled grains, smoked mac 'n' cheese, and curry hummus & veggies. Be sure to specify that you'd like your items made vegan, as they offer dairy options as well.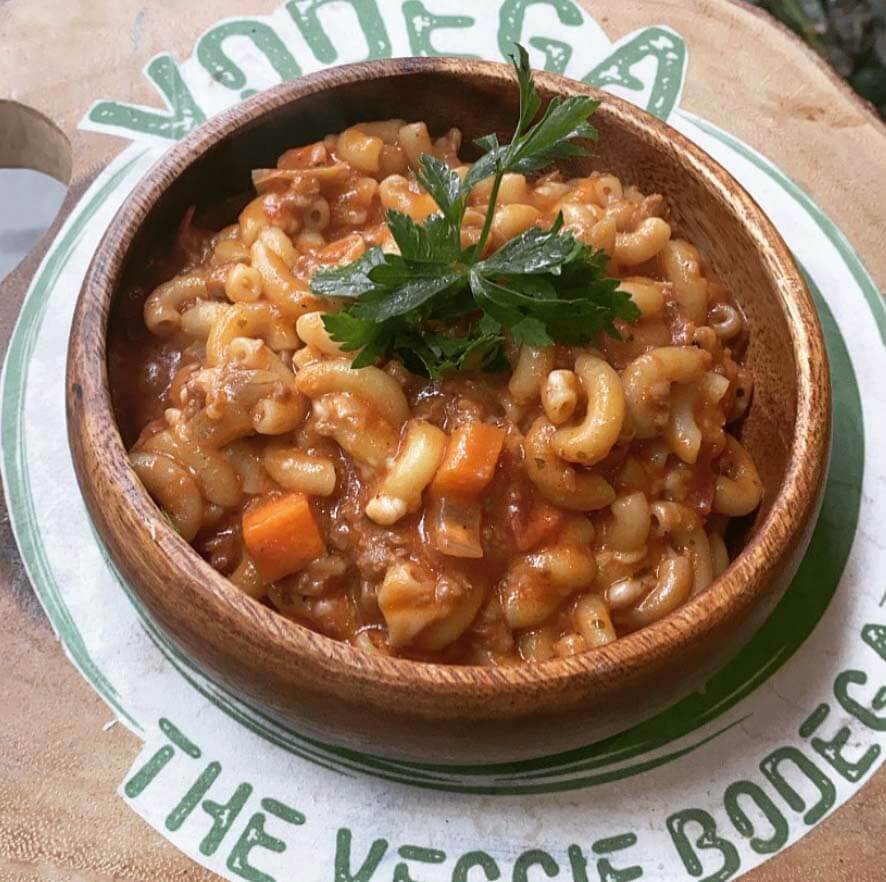 Brooklyn
Laura Varley of Pisces Rising Vegan Wholesale Bakery and Amanda Fox of Seitan's Helper Deli combined businesses to create Seitan Rising, a plant-based eatery that offers sandwiches, pastries, cakes, to-go deli meats, and more. Get a taste of vegan magic with the Wicked 'Wich (prosciutto, pepperoni, marinated mushrooms, white bean spread, greens, and honey mustard on focaccia), or order cold cuts like salami, mortadella, chicken, roast beef, and maple bacon to make a sandwich at home!