These dairy-free ranch varieties were made for drizzling on salads and dipping vegan chicken wings alike!
Ranch dressing enthusiasts, this one's for you! We see you dipping your pizza slices, veggie sticks, and vegan chicken nuggets, and we raise you a lineup of cool, creamy, and tangy dressings packed with garlic and herbs. America's favorite dressing just got a dairy-free glow-up, and we're here for it! Whether you're a dipper, dunker, or drizzler, here are 12 vegan ranch dressings you need to try.
Made with organic ingredients, the Organicville Non-Dairy Ranch Dressing is about to be your new go-to salad topping. We love adding this creamy dressing to simple green salads and vibrant grain bowls alike—it goes well with just about everything. This plant-based ranch is also gluten-free and made without added sugar.
The Primal Kitchen Vegan Ranch Dressing is made with avocado oil and a variety of organic spices. It's creamy, tangy, and just what your chopped veggies and pasta salads are missing out on. The plant-based ranch dressing is considered paleo-friendly and gluten-free—no surprise ingredients here. Grab a bottle—or two—today!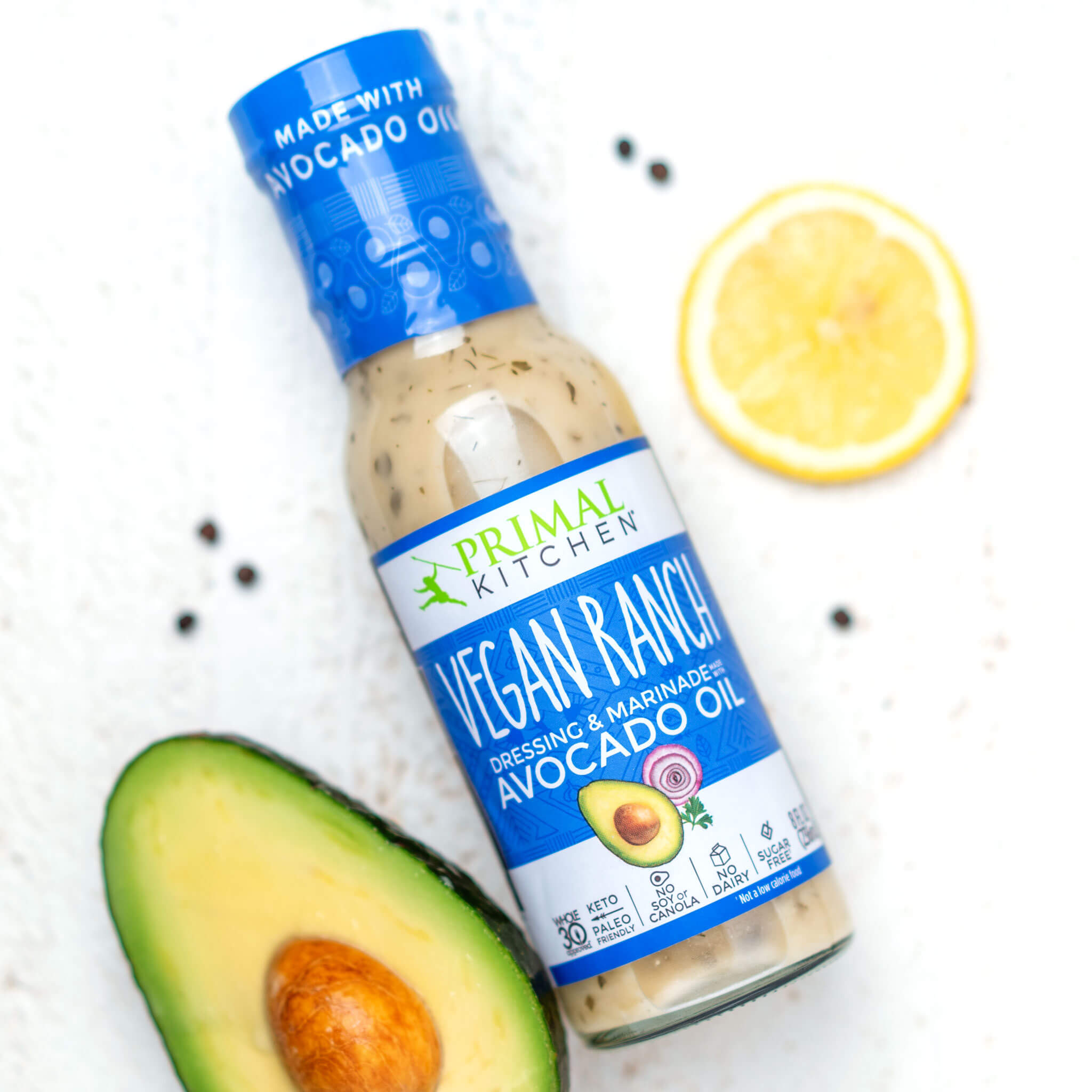 A classic in the vegan food space, Follow Your Heart is perfecting the vegan ranch. This creamy salad dressing is made with the brand's own Vegenaise, along with omega-3 fatty acid-rich hemp and flaxseed oils. Whether you're ready to dunk pizza slices or drizzle on a big bowl of mixed greens, you won't want to miss out on this dairy-free ranch.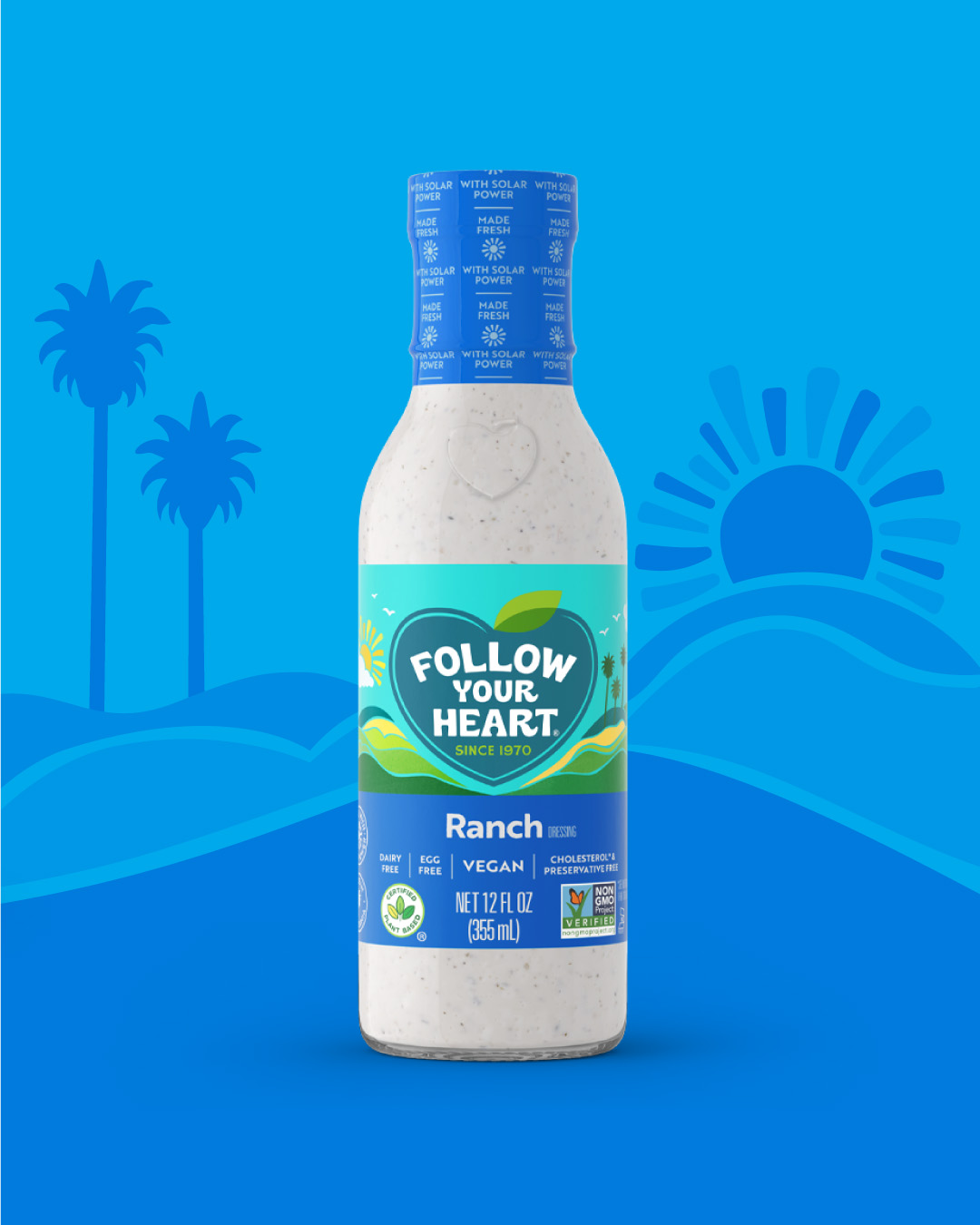 Made with water, cashews, sea salt, lemon juice, and spices, this chef-made dressing packs simple ingredients and major flavor. The Boulder Ranch Superfood Dressing from Let Thy Food is an absolute must-try! And for those who like it hot, the brand also makes a Green Chile Ranch Superfood Dressing. No boring salads over here!
We love an inclusive store brand! And the Simple Truth line from Kroger is always slinging the vegan-friendly goods. Peep their Plant-Based Ranch Dressing made from oil, vinegar, and a variety of ranch-y herbs and spices—don't mind if we do. We're adding this to our Buffalo chickpea salads and veggie platters ASAP.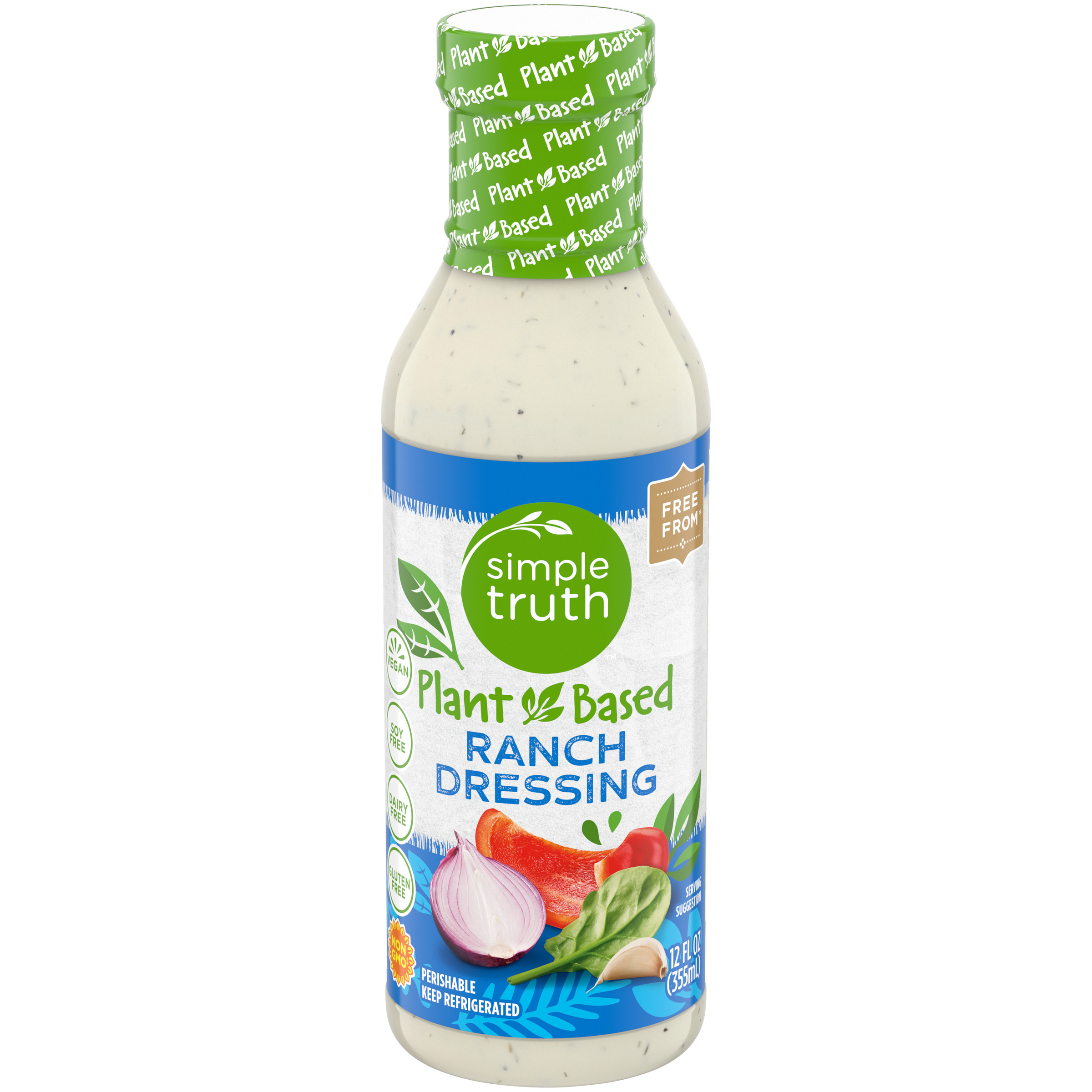 After killing it with their vegan mayo, the Only Plant Based! culinary crew went on to conquer the vegan ranch sector. This American classic is the creamy, tangy, and rich ranch that vegan dreams are made of. We love this stuff on spicy vegan chicken sandwiches and crunchy plant-based salads.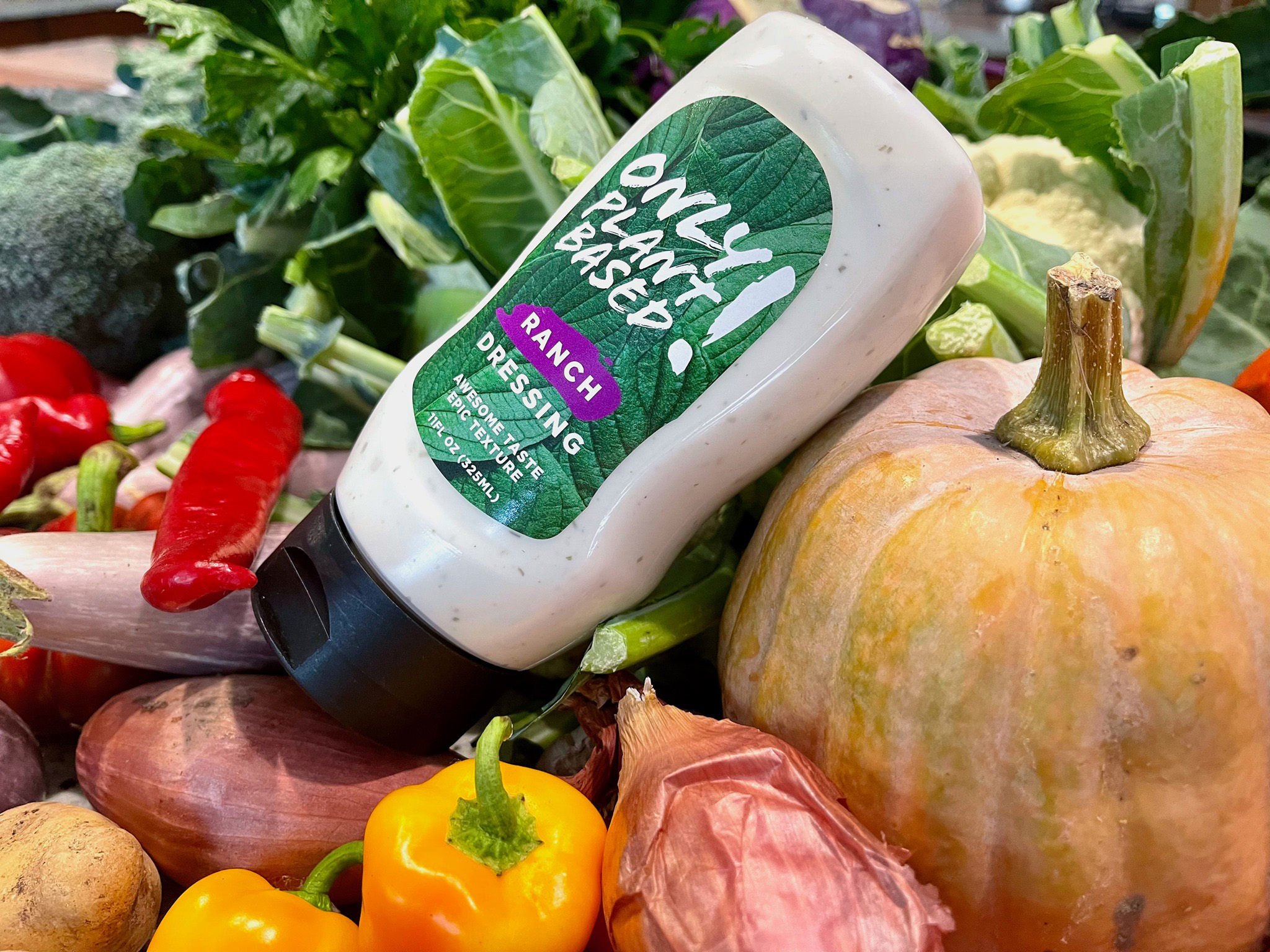 Hidden Valley is a big name in the world of ranch and their Plant-Powered Dairy-Free Ranch Dressing is backing up their reputation with a major flavor punch! This crave-worthy dressing is cool, creamy, and totally delicious. No matter how you like to enjoy your ranch, you've got to try this dressing!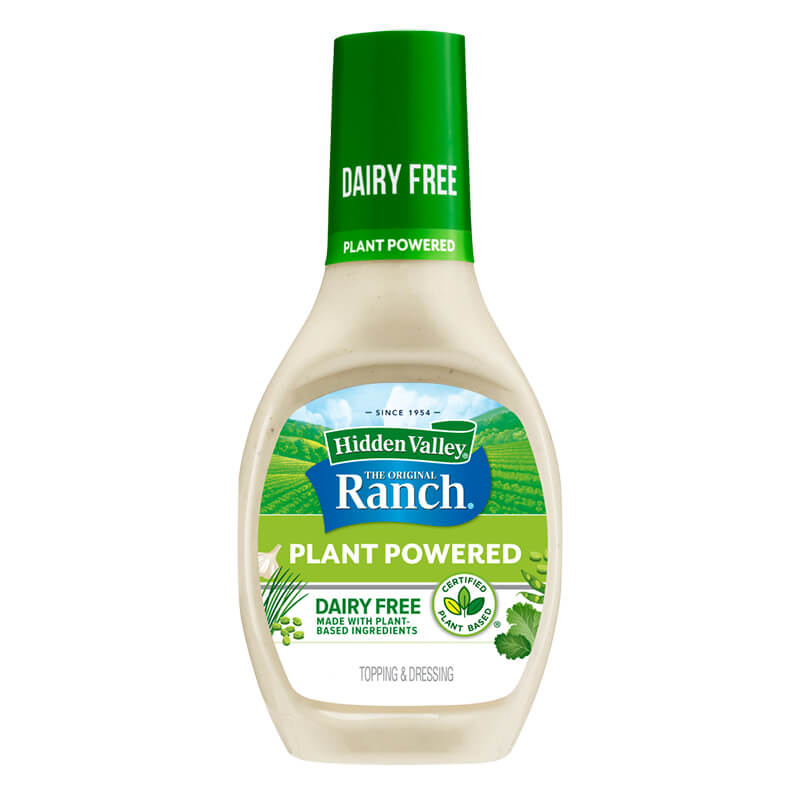 Daiya, your go-to dairy-free brand, has a vegan ranch that you don't want to miss out on! The Plant-Based Homestyle Ranch Dressing is creamy, tangy, and ready to level up your salads, sandwiches, and beyond. For our pizza dippers, there are major bonus points available for dipping Daiya pizza in Daiya ranch.
Good & Gather is another vegan-friendly store brand that is crushing it! During your next Target run, mosey on over to the grocery section and grab a bottle of the Good & Gather Plant-Based Ranch Dressing and Dip. Pair it with pre-chopped veggies and greens, and you're in business. The Target line offers a Plant-Based Caesar Dressing to score as well.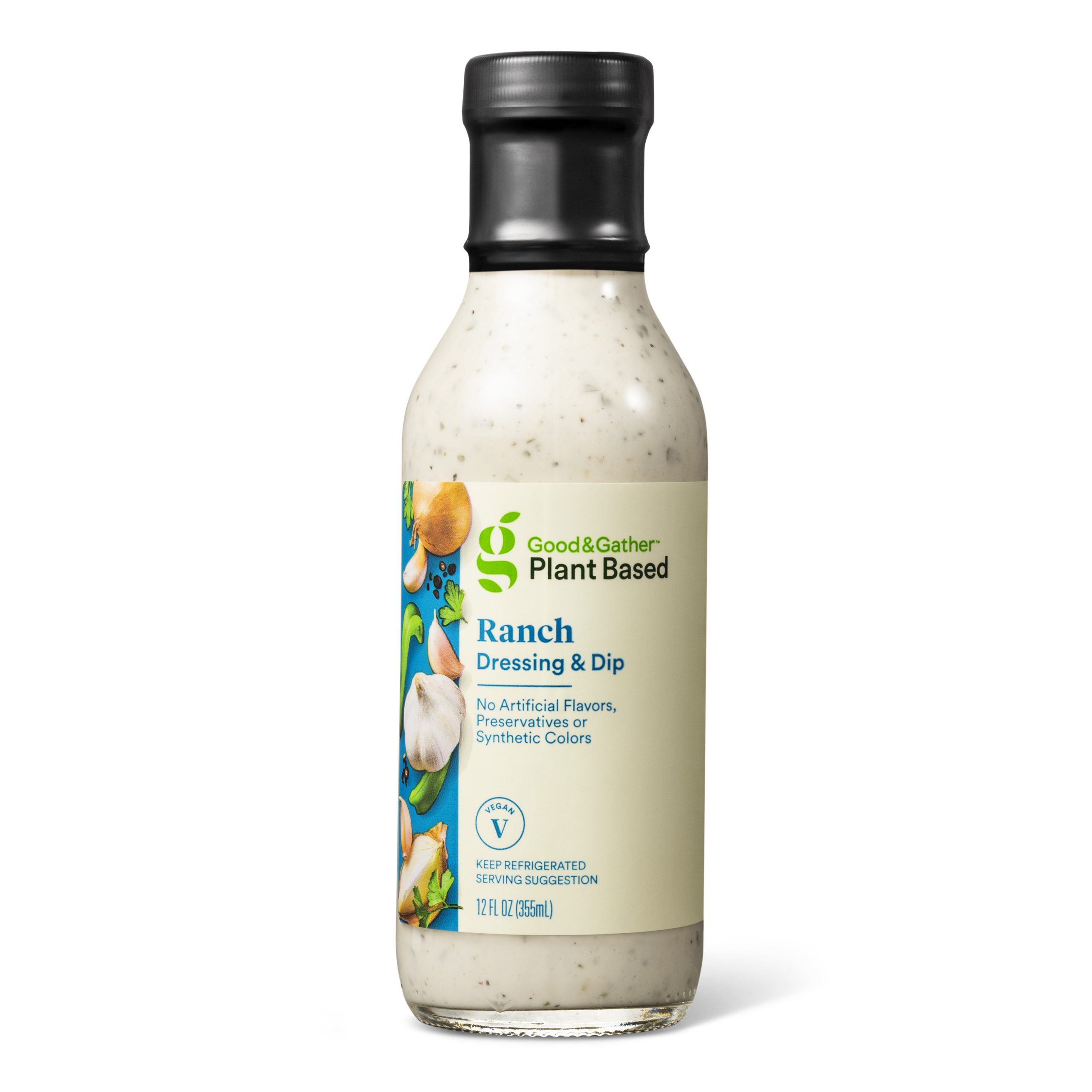 Ranch dressing made from cannellini beans and chia seeds? Sign us up! The creamy and garlicky Ranch Dressing from Field + Farmer is packed with better-for-you ingredients and is absolutely amazing. The plant-based brand also offers a variety of other tasty salad dressings and dips to help get your veggies on!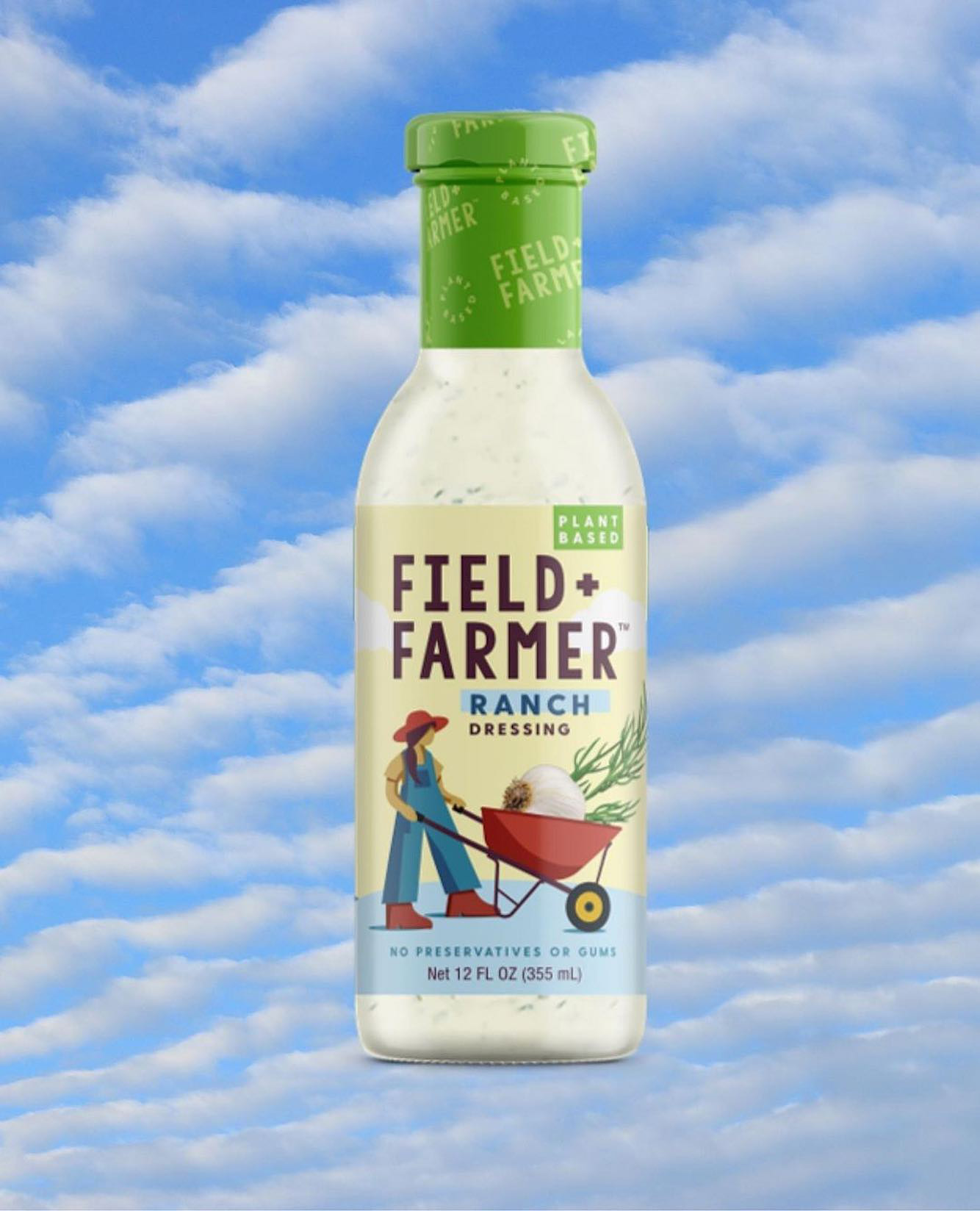 The dressing is fire, but the name is an absolute banger—introducing No Cows on This Ranch from Bold Palate. The creamy, cow-free ranch is made with a variety of organic ingredients like lemon verbena and chamomile tea, cauliflower, peas, nutritional yeast, garlic, and dill. The vegan ranch tastes great on everything from raw veggies to plant-based pizza rolls.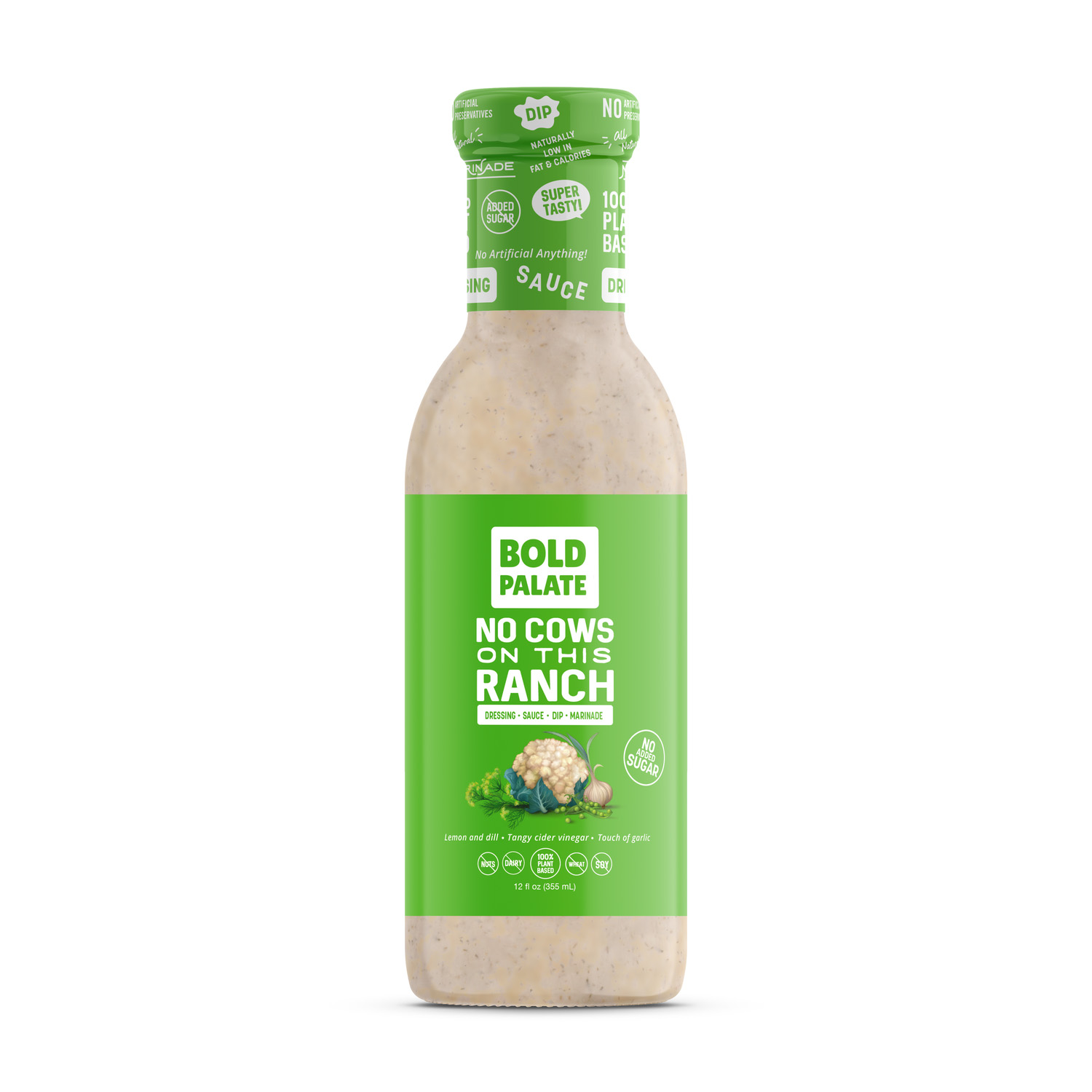 The Plant-Based Ranch Dressing and Marinade from Sprouts Farmers Market is where it's at. It packs the perfect combination of spice, garlic, and lemon while remaining a cool and creamy salad topping. Try it on a crisp green salad or use it to marinade your favorite veggies before roasting them up in the oven.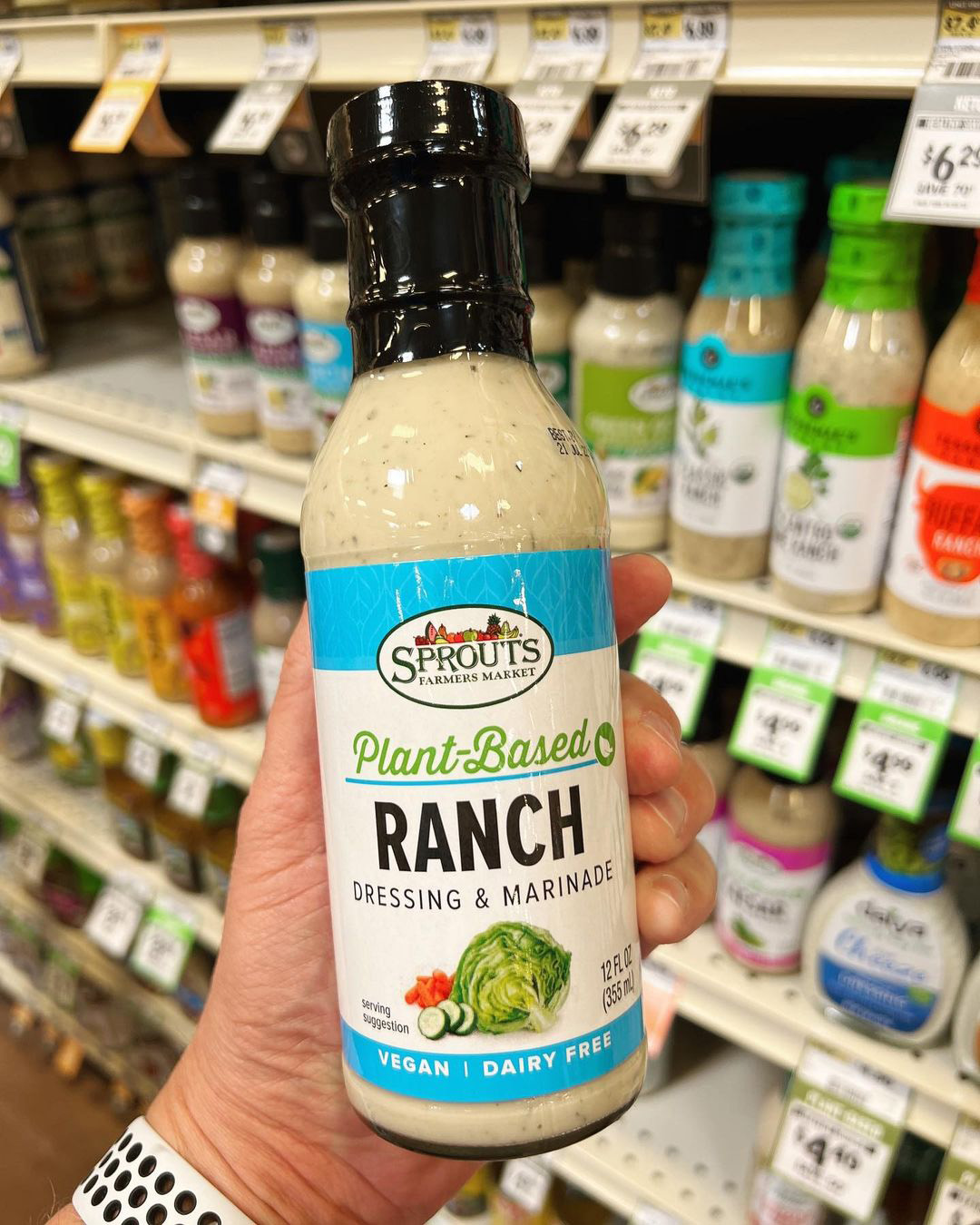 Photo credit: @bigboxvegan on Instagram