These plant-based shrimps have the taste and texture of traditional seafood!
Vegan seafood lovers, this one's for you! Fall in love with shrimp again with these plant-based crustaceans. Made with vegetable-based starches and flavored with seaweed-derived ingredients, these seafood alternatives pack the taste and texture of real shrimp. Ready to give these cruelty-free sea creatures a try? Check out our list of the best vegan shrimp brands and get cooking!
All Vegetarian offers a wide variety of plant-based meat, poultry, and seafood options including cruelty-free shrimp. The bite-sized seafood alternatives are made with ingredients like modified starch, pea and seaweed extracts, and brown sugar. The at-home shrimp recipe possibilities are endless with this one! Think creamy, plant-based shrimp Alfredo and tangy vegan shrimp lo mein.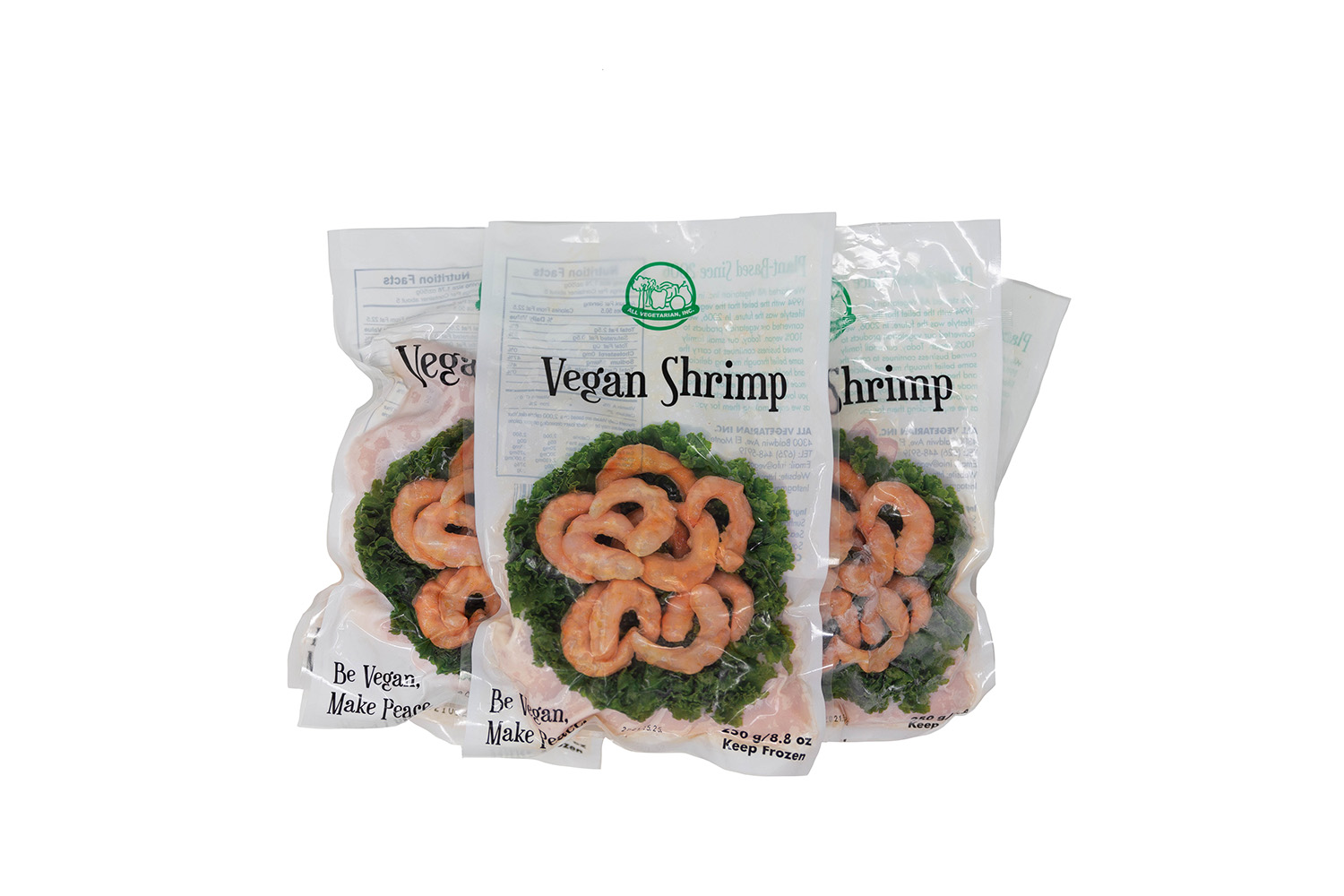 This plant-based seafood brand is tasty AF (as fish). If you're looking for crispy, golden vegan shrimp, Sophie's Kitchen is your best choice! This product uses rice flakes, potato starch, agave nectar, and seaweed alginate for its shrimpy texture and flavor. Try these battered shrimps atop veggie tacos or paired with french fries and plant-based tartar sauce.
Introducing Plant-Based Seafood Co. Mind Blown Coconut Shrimp. This new product makes for a unique weekend appetizer when paired with a sweet, orange dipping sauce. This nostalgic, vegan-friendly coconut shrimp contains konjac powder, vegetable root starch, and a sweet coconut coating for a firm, shrimpy texture and sweet and salty taste.
The vegan shrimp from BeLeaf packs such a realistic shrimp taste and texture that you won't even BeLeaf it isn't the real deal. Food puns aside, this plant-based seafood alternative is the perfect choice for homemade sushi, grilled shrimp skewers, and fried rice alike. These low-calorie shrimps are incredibly versatile, so stock up and get cooking.
The Fresh Ocean Shrimp from Loving Hut uses mushroom extract, non-GMO soy protein, and vegan marine flavor for a realistic, shrimp-like product. We love to use this seafood alternative in stir-fries, shrimp scampi pasta dishes, creamy deli salads, and beyond. These veggie shrimps can even be deep-fried at home! Pass the cocktail sauce.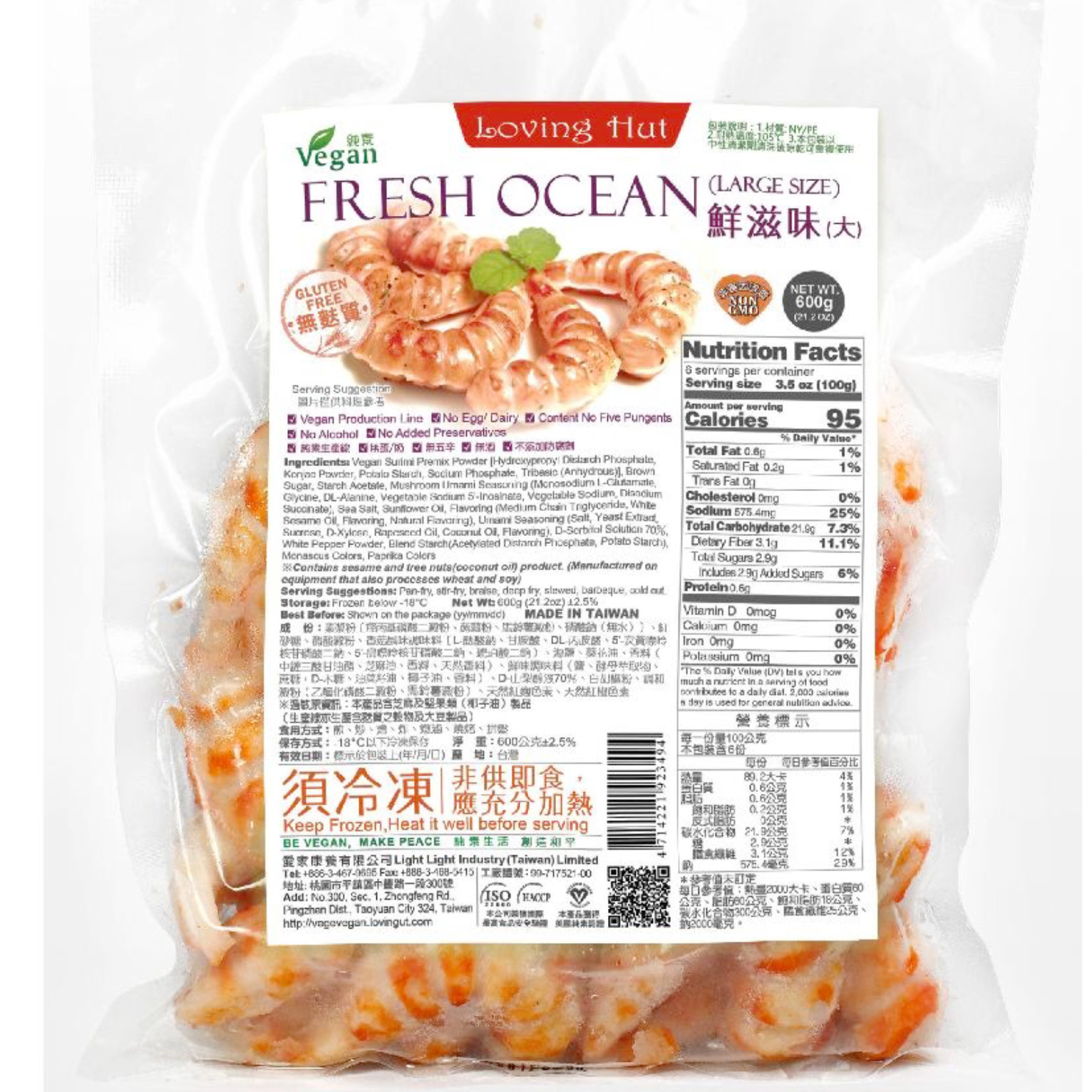 Dutch brand Vegan Zeastar has perfected vegan seafood! Their Vegan Shrimpz are available in original, flavored, and crispy varieties. The brand's vegan sashimi has grown in popularity in the US, however the shrimps remain in limited supply. Vegan Zeastar products can be found in select New York and California restaurants and grocers. Keep your eyes peeled for the increased availability of these vegan shrimp alternatives.