Back
10 Vegan Seafood Brands to Check Out
With fish sticks, crab cakes, shrimp, raw tuna, and even caviar available in a vegan version, there's no excuse for not going vegan because you'll miss fish. Read on to discover a multitude of brands that offer vegan seafood products that taste like, cook like, and share the same textures as their traditional counterparts.
RELATED: Black-Owned Vegan and Vegan-Friendly Nationwide Restaurant Directory
---
Join VegUP and Using My Privilege to take a stand against racism. Click here to learn more and donate now.
Cavi·Art
Danish company Cavi·Art (available to the US through several online markets) came to be after biologist Jens Møller realized he made a plant-based alternative to caviar while experimenting with seaweed. Non-GMO and allergen-free, Cavi·Art replaces caviar, no matter the traditional recipe. The brand has also created their Tosago, a plant-based substitute for masago and tobiko, and their Food·art, which is popping seaweed pearls, in flavors like strawberry and balsamic. Each of these lines comes in several varieties, has long shelf lives, and does not require refrigeration or freezing.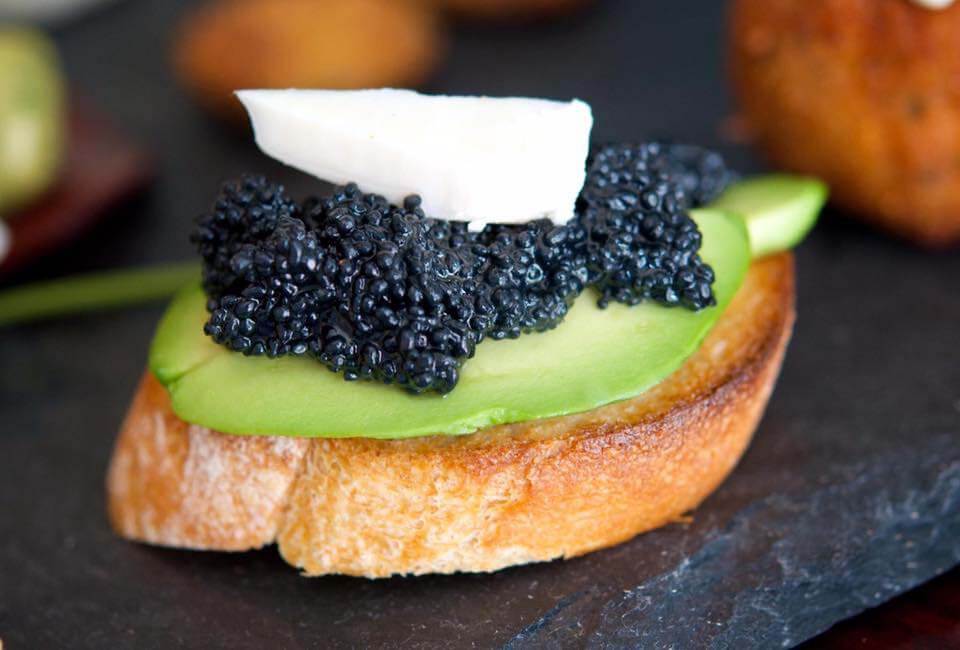 Gardein
Vegan meat brand Gardein boasts a wide array of non-GMO vegan meats, including two fish-alternative products, which provide protein and omega-3s just like regular seafood. Their "mini crabless cakes" are crispy and tender bites, making them a perfect finger food for serving along with some vegan tartar sauce. Their "golden fishless filets" are a great vegan take on fish sticks—flaky, yet tender and coated in a light tempura batter. Just prep some fries along with it, and you've got yourself vegan fish and chips.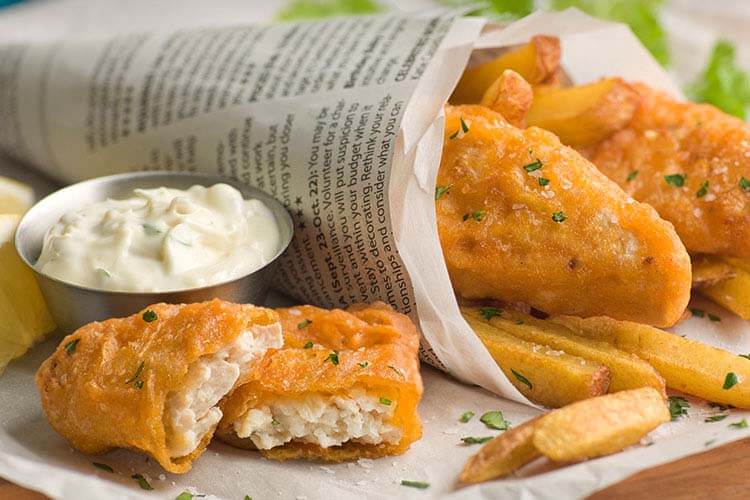 Good Catch Foods
Good Catch is an all-vegan, non-GMO seafood brand that captures the experience of eating traditional seafood thanks to their proprietary six-legume blend (which packs the protein and creates the same texture and flakiness of seafood) along with algae oil (which yields seafood flavor and omega-3s). They offer vegan (and gluten-free) tuna pouches in three flavors: Naked in Water, Mediterranean, and Oil & Herbs. They also make frozen, easy to prepare plant-based fish burgers, New England style crab cakes, and Thai style fish cakes.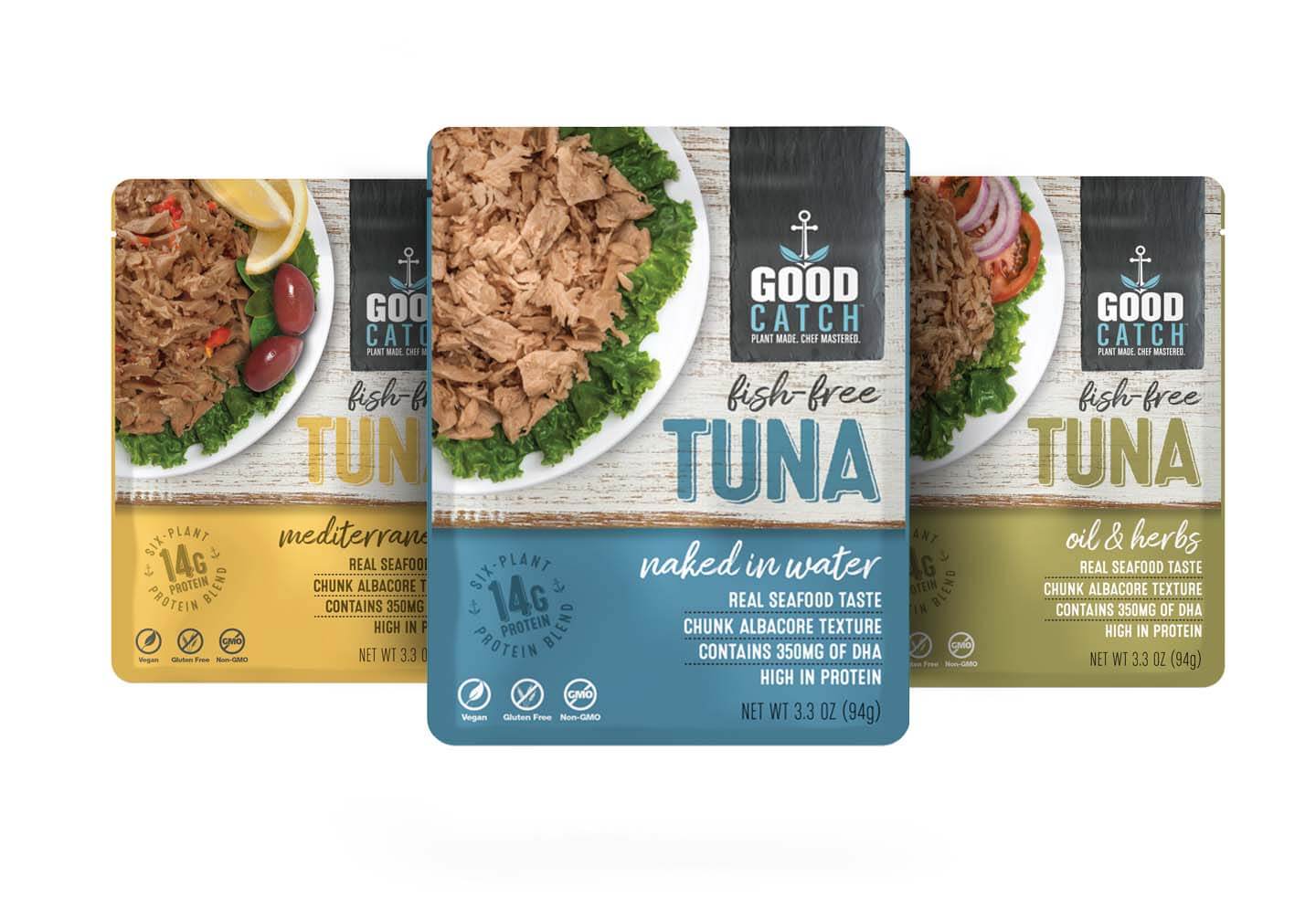 Loma Linda
Founded in 1890, vegan protein brand Loma Linda has been a leader in plant-based foods. Their assortment of plant-based protein products features lots of meat alternatives, notably a category of soy-based tuna, Tuno. This line features five different flavors. Three of these come in cans—Tuno in Spring Water, Tuno with Sriracha, and Tuno Lemon Pepper (which also comes in pouch variety)—along with pouch flavors of Tuno Thai Sweet Chili and Tuno Sesame Ginger. In addition to being vegan, these products are gluten-free and non-GMO.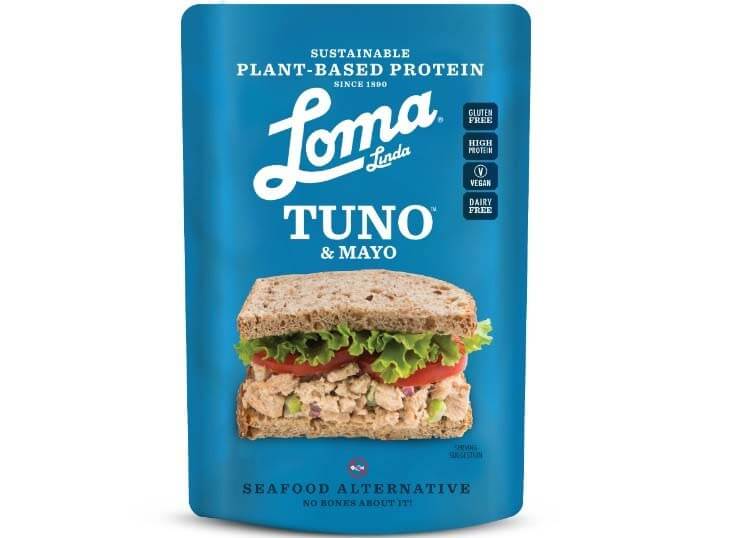 New Wave Foods
New Wave brings "a fresh take on seafood" with their vegan shrimp. It's crafted with sustainably-sourced seaweed, which gives it the texture and bite of traditional shrimp, plus all-natural plant extracts that deliver that same traditional shrimp taste. In addition to being vegan, the product is gluten-free, soy-free, peanut-free, and non-GMO. It also cooks just like shrimp, making it easy to swap for traditional shrimp dishes. While not in markets yet, the brand will be available for foodservice soon.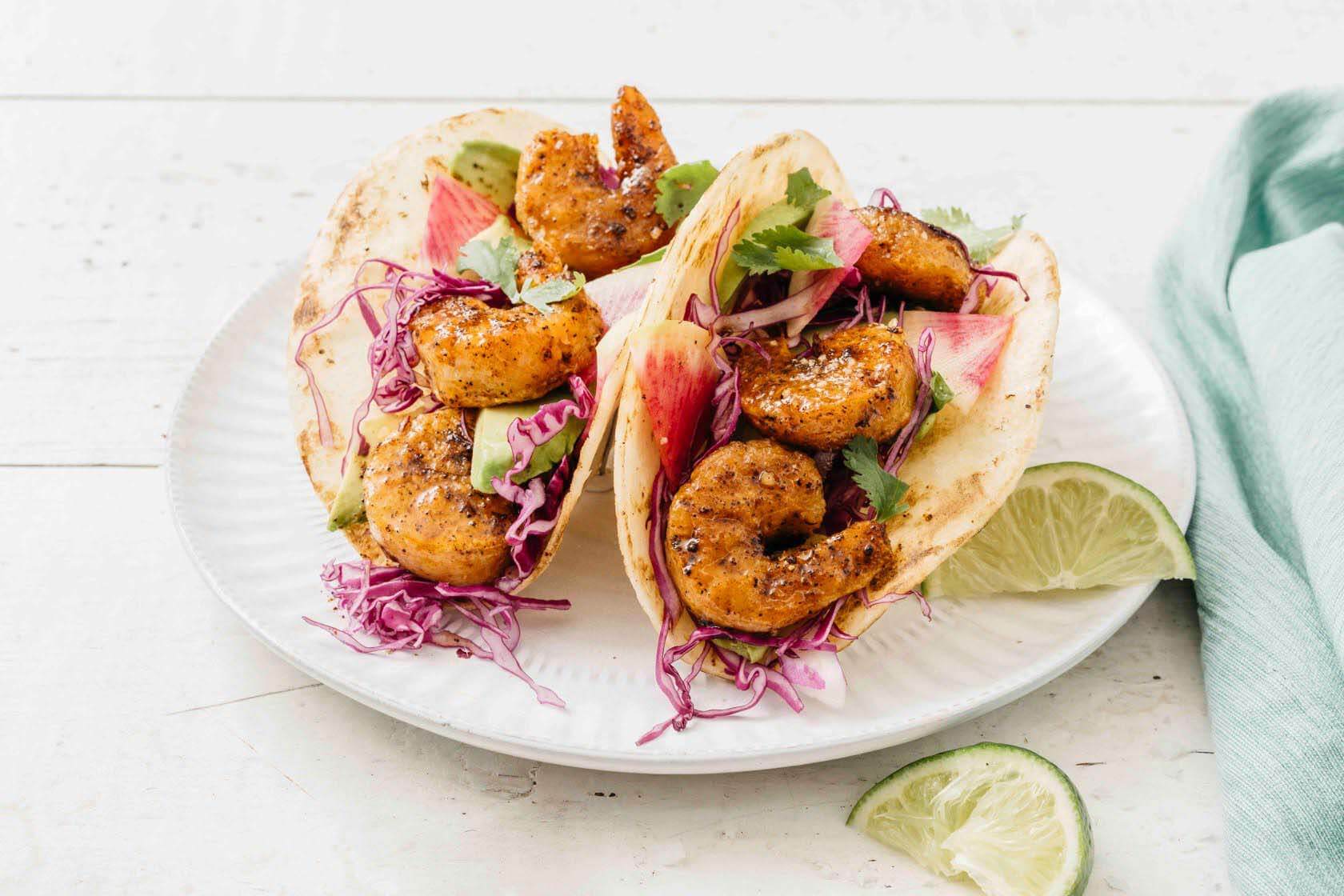 Ocean's Halo
If you're looking for vegan fish sauce, Ocean's Halo has that. The brand of sustainable seaweed products has a line of sauces and dressings that includes their Organic Soy-Free Vegan Fish Sauce. The kelp-based sauce is Southeast Asian-inspired and adds an umami punch to any dish.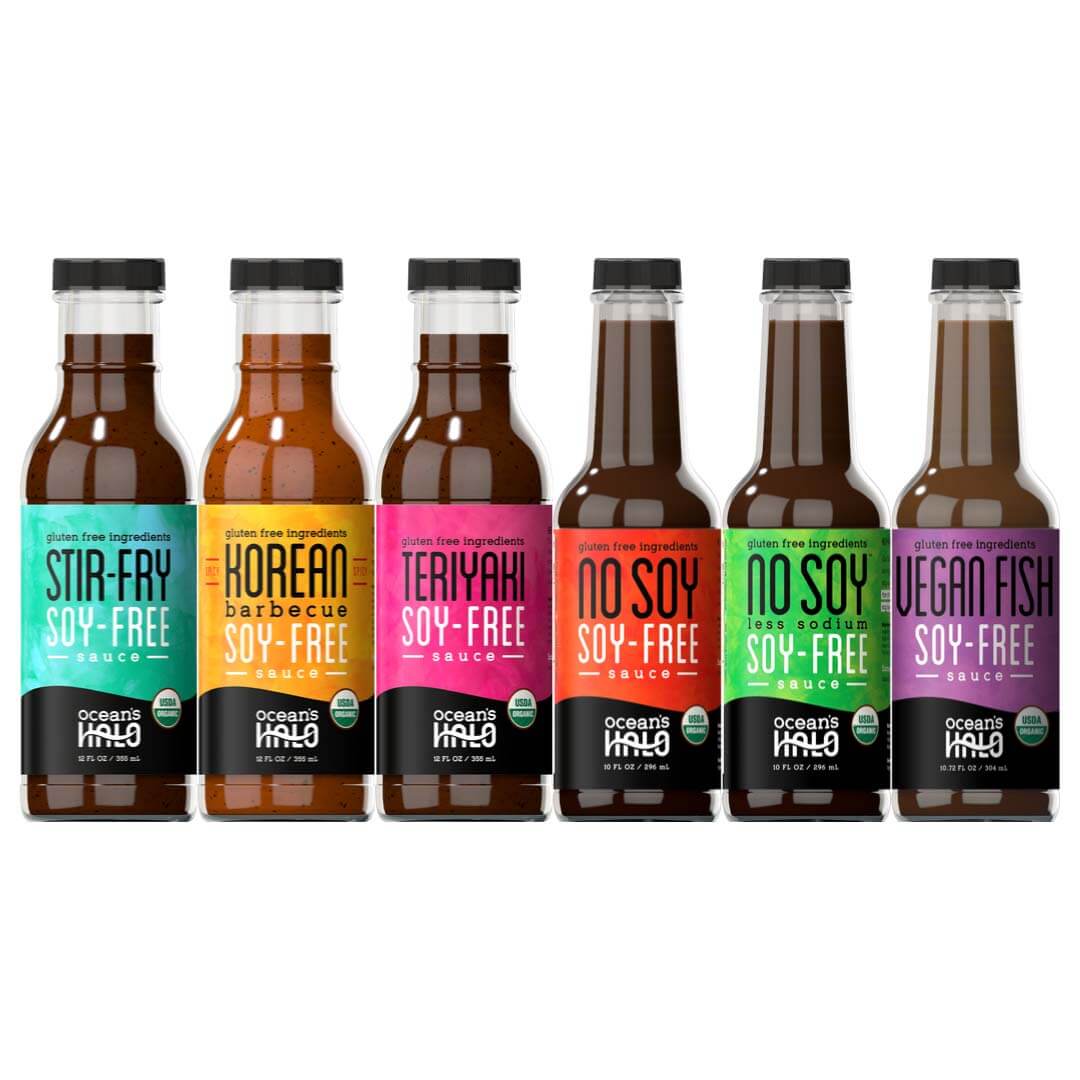 Ocean Hugger Foods
Ocean Hugger is changing the game, creating the world's first plant-based alternative to raw tuna, their vegan Ahimi. The kosher-certified and non-GMO Ahimi offers the same taste and texture of raw tuna. Additionally, they produce their Unami, a plant-based alternative to freshwater eel, which has the same taste and mouthfeel as the non-vegan version. Both of these products are made with less than 10 ingredients. They are currently available to restaurants and supermarket sushi vendors.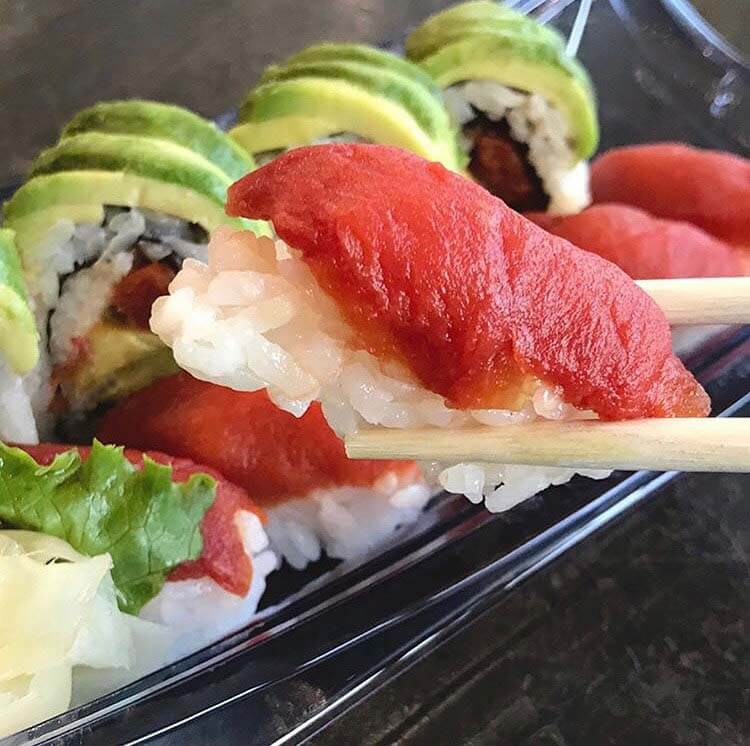 Quorn
Meat alternative brand Quorn is another brand offering a variety of meatless products, notably including their Vegan Fishless Sticks. These soy-free and non-GMO sticks satisfy that craving for vegan fish and chips and make for an easy meal or snack.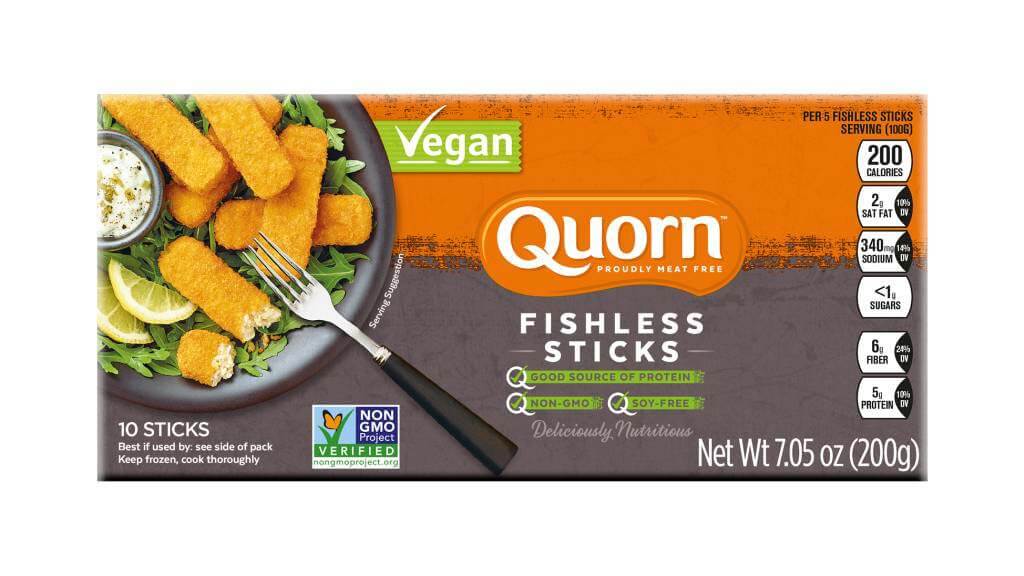 Sophie's Kitchen
Sophie's Kitchen crafts gourmet plant-based seafood that is vegan, gluten-free, soy-free, and non-GMO. Sophie's product line includes Breaded Shrimp, Fishless Fillets, Crab Cakes, Smoked Salmon, and Toona, which is available in two flavors: Sea Salt and Black Pepper.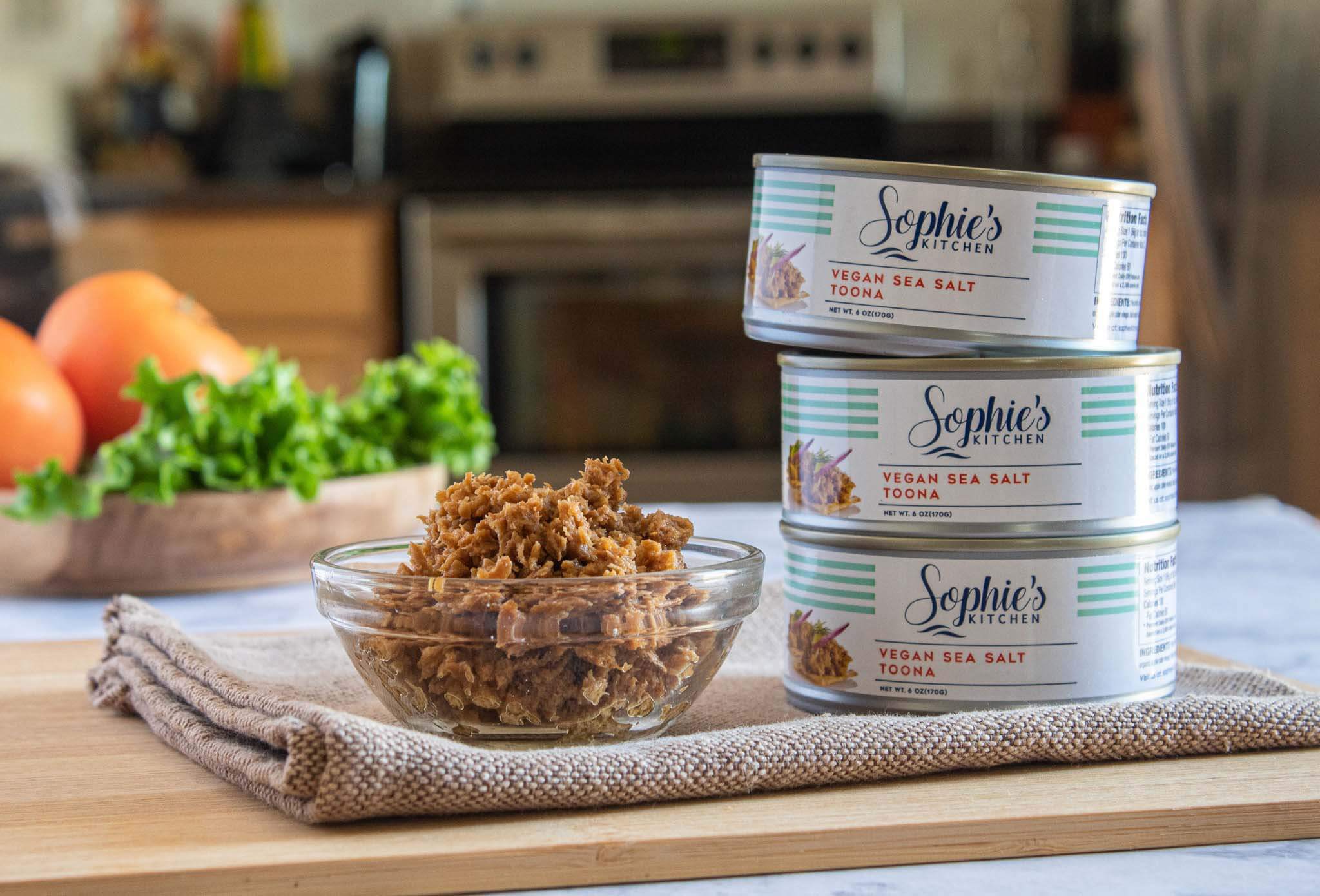 Worthington
Meat alternative brand, Worthington, offers a ton of different vegan deli meats, deli rolls, breakfast meats, burgers, and more. On their Deli Rolls lineup, you can find their Meatless Tuna, which gets its meaty taste and texture directly from plant sources, like soy and wheat proteins. It's great for making things such as tuna patties and tuna casseroles.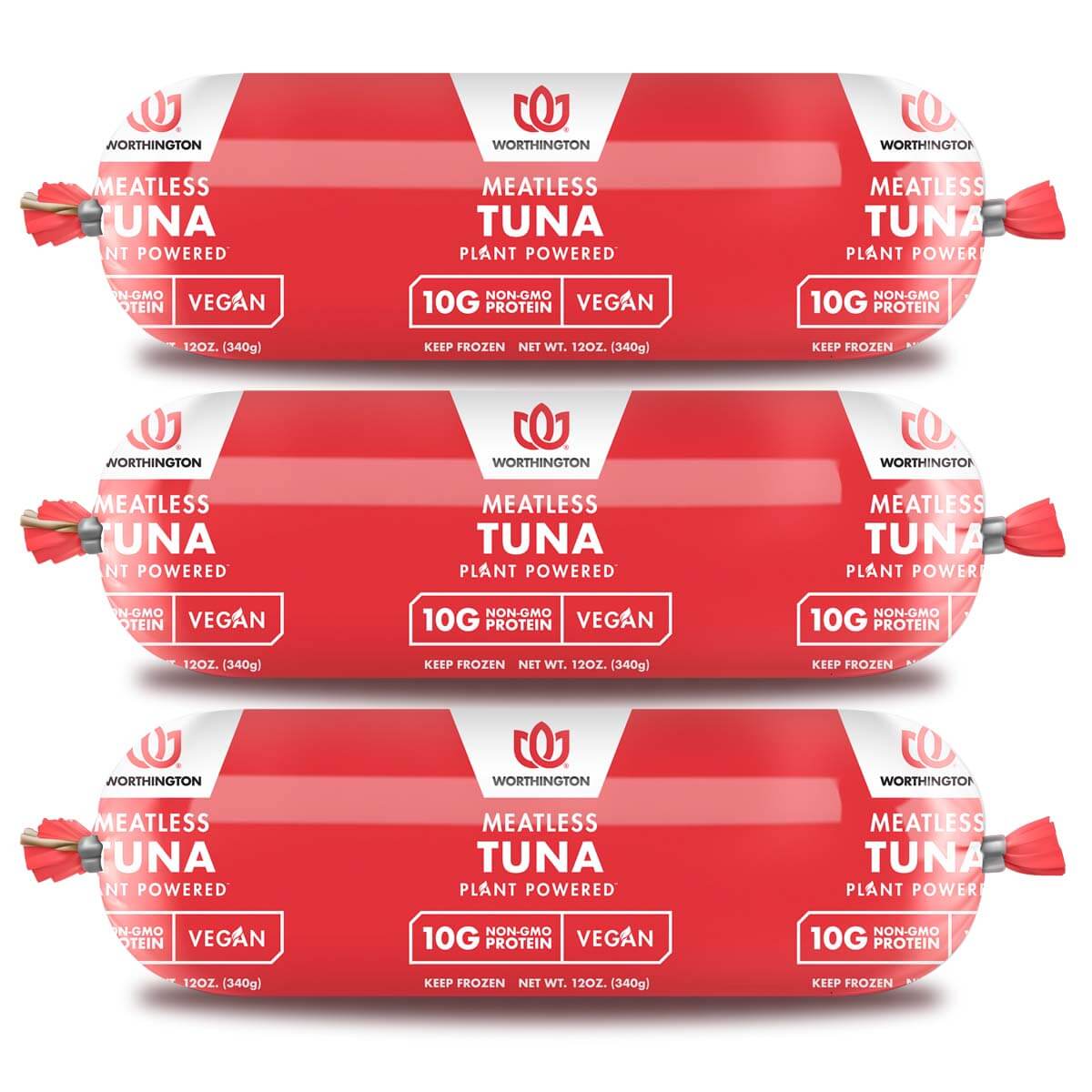 Symphony Barnes
@symphonybarnes
Symphony is a Southern California native who is passionate about health and wellness. She enjoys writing, living in California, and sharing her vegan lifestyle. Symphony graduated from Pepperdine University with a Bachelor of Arts in Journalism.
Articles by Symphony
More from VegOut
Subscribe Now
Get the premier vegan food and lifestyle magazine delivered to your door (or inbox!)
Order the magazine!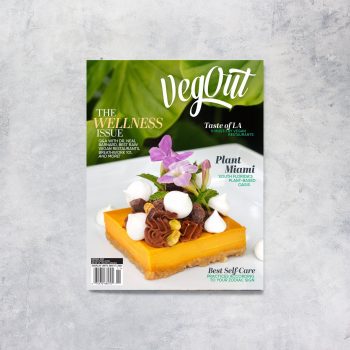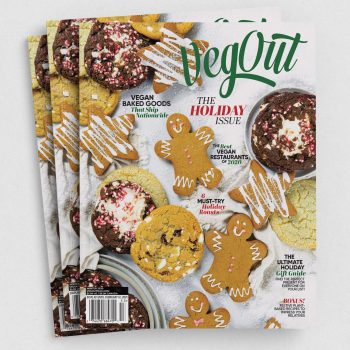 Navigation