Chef Chew's vegan meat brand, Better Chew, is changing the way people look at plant-based protein.
When you go to your local grocery store, how many vegan meat alternatives are you able to find? Well, that depends on where you live and who you are. Food insecurity—the lack of access to affordable, nutritious food—is a major problem in the US, and low-income communities of color are often disproportionately affected. Not everyone has easy access to a grocery store. Not everyone can find affordable fruits, vegetables, and grains, let alone plant-based proteins. That's why Chef Chew founded Better Chew. This Black chef is democratizing plant-based foods with the best vegan fried chicken we've ever tasted—and other vegan meat alternatives.
Chef Chew, Founder and CEO of Something Better Foods
G.W. Chew, also known as Chef Chew, is the Founder and CEO of Something Better Foods, the parent company of Better Chew. Chew grew up in rural Southern Maryland eating a meat-heavy diet of fried chicken, ribs, pork chops, ham, and the occasional squirrel. Over the years, he lost several family members to health-related conditions. "A lot of it came from the way that we ate. It was part of our culture—this soul food diet. But it had high fat, high cholesterol, and it was devastating to our health and to our family," Chew stated in a brand video.
In 2001, Chef Chew adopted a vegan diet but had trouble finding meat alternatives that tasted good. This led him to start trying recipes of his own. He knew eating meat was an experience, which is why it was so hard for most people to give it up. With that, Chew honed in on the three main categories he observed in meat—flavor, texture, and appearance. After over 15 years of cooking experiments in his mom's kitchen, Chef Chew cracked the fried chicken code.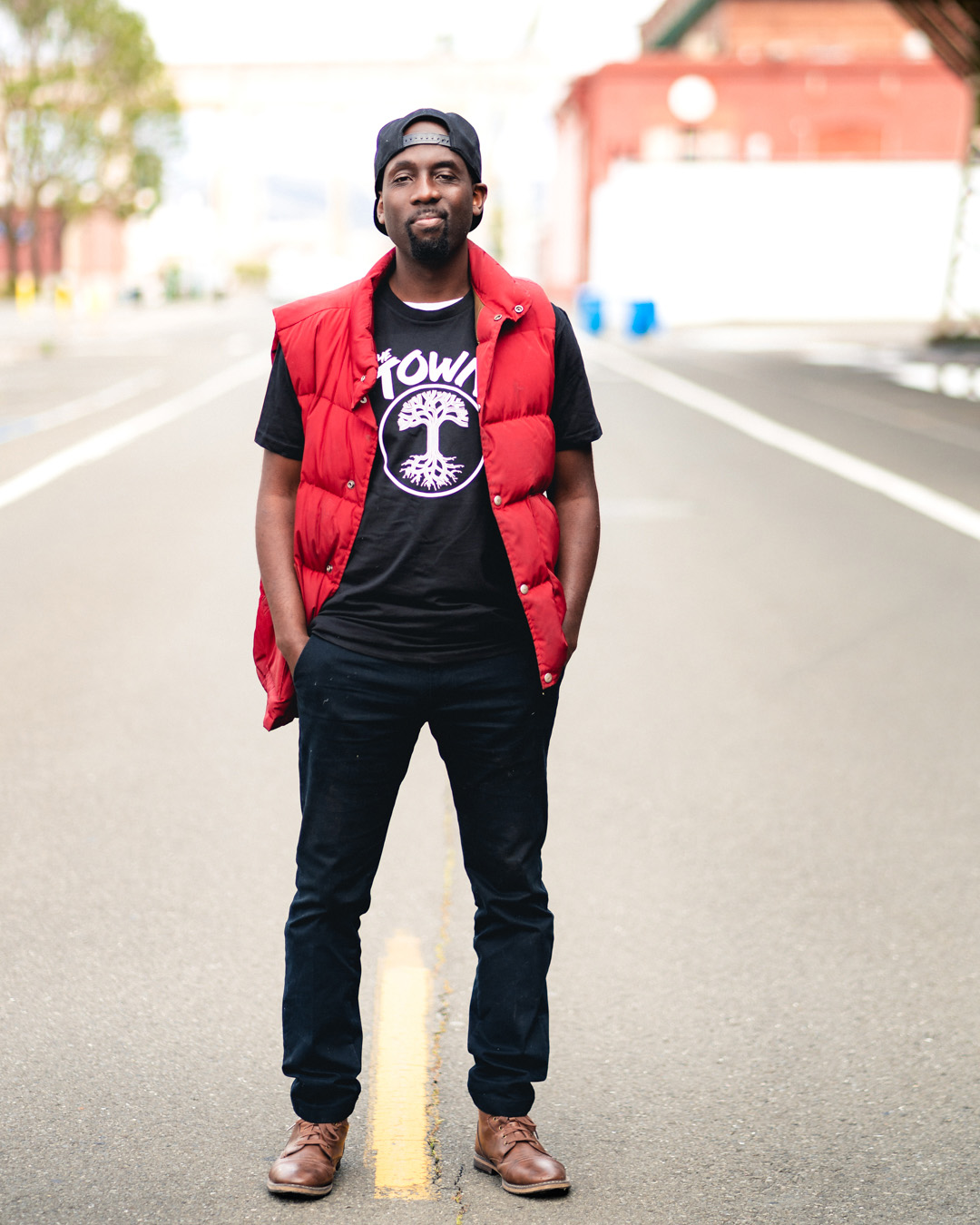 Vegan Meat Brand Better Chew
In 2017, Chef Chew launched his vegan meat brand, Better Chew. The name behind the brand comes from Chef Chew's goal to create vegan meat with a "better texture, better taste, and better chew" than traditional meat.
Better Chew's portfolio of plant-based proteins is designed to mimic the most popular comfort and ethnic foods—like vegan fried chicken. The current product lineup includes Southern-Style Fried Fish, Original Shredded Steak, Smokehouse Beefy Ribs, Original Chicken Nuggets, Original Shredded Chicken, and Extra Crispy Fried Chicken—which happens to be the best vegan fried chicken we've ever tasted.
Aside from Better Chew's outstanding products, two other elements that set this plant-based meat brand apart from others are its mission and manufacturing process.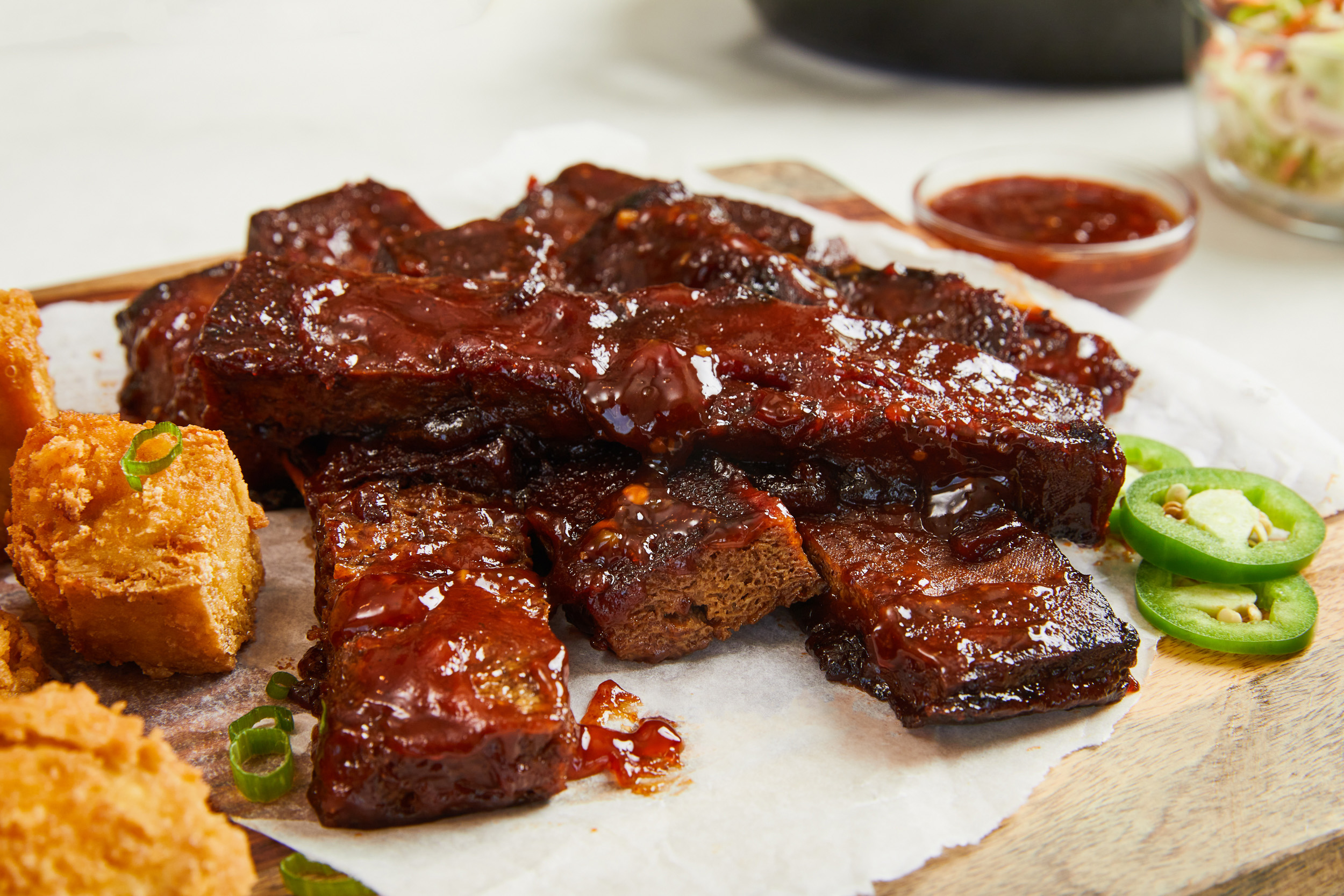 Better Chew Is a Mission-Driven Brand
Better Chew is a mission-driven brand through and through. When asked about the importance of Better Chew, Chef Chew told VegOut, "Better Chew represents life over death! Our mission is simply to democratize access to plant-based protein. Communities of color have the highest rate of chronic disease and the least amount of access to healthy, nutritious meals. Better Chew is driven to provide delicious plant-based proteins to these underserved communities, so they can have a solution that closely replicates the taste, texture, and appearance of meat without the negative health effects associated with the overconsumption of meat. Our products allow customers to be fearless in replicating dishes that are ethnically relevant to their experience and facilitate the adoption of a plant-based diet."
Black-Owned Manufacturing Company
All of Better Chew's products are manufactured by the brand's parent company, Something Better Foods (which is also owned by Chef Chew). Black-owned manufacturing companies in the US are few and far between—especially in the plant-based world. Chew stated, "Better Chew IS Black history. We hope to be the catalyst that inspires the next generation of Black food scientists, engineers, and inventors to create, build, execute, and fight for their dreams!"
Where to Buy Better Chew Products
Upon the initial launch of Better Chew, the products were available in select retailers and states for shipping. In the past two years, Chef Chew and his team have worked tirelessly to be able to release their products nationwide through an e-commerce platform that just launched on EatBetterChew.com. Better Chew is also expanding its retail availability this year.
"We are thrilled to be expanding our grocery footprint. This will help our Better Chew brand to become a household name. Our grocery business is vital because customers and our community can physically see Better Chew on the shelf. The reality is that there is an extremely small percentage of Black-owned brands on the shelf," shared Chew.
Black Vegan Business Owners
To other Black vegan business owners out there, Chef Chew says, "We need you! You are the future of bringing change to our community and can help foster hope and solutions in providing healthy food options that will build our communities. You bring positivity to the next generation in helping to know that dreams do come true. It will be difficult, seemingly impossible, but hold on. We are here to support—remember it takes a village to build a Black business!"
For more information about Chef Chew and Better Chew, visit EatBetterChew.com.
Photos courtesy of Better Chew