Wondering who's behind the magic at some of your favorite Black-owned restaurants and dessert shops in NYC? While we normally spotlight the restaurants, we think the chefs who create our favorite plant-based dishes should also be celebrated, which is why we've highlighted seven Black vegan chefs whose food we love. And after reading their stories, you'll want to try their tasty creations, too!
RELATED: 9 Spots for Vegan Mac and Cheese in NYC
---
Want even more NYC vegan food, news, and lifestyle content? Subscribe to VegOut NYC Magazine!
Chef Brenda Beener
Founder and head chef of Harlem's iconic Seasoned Vegan, Chef Brenda Beener has been in the food industry for the past 30 years. Talent for the culinary arts runs in the family, as her father was a professional cook, and her mother a wonderful home chef. When Chef Brenda and her husband went vegan in the 1990s, she began veganizing Southern and Creole recipes passed down from her mom, and in 2014, Seasoned Vegan was born. One bite of her BBQ crawfish and mac 'n' cheese, and you'll taste the love and passion that Chef Brenda puts into every dish she cooks.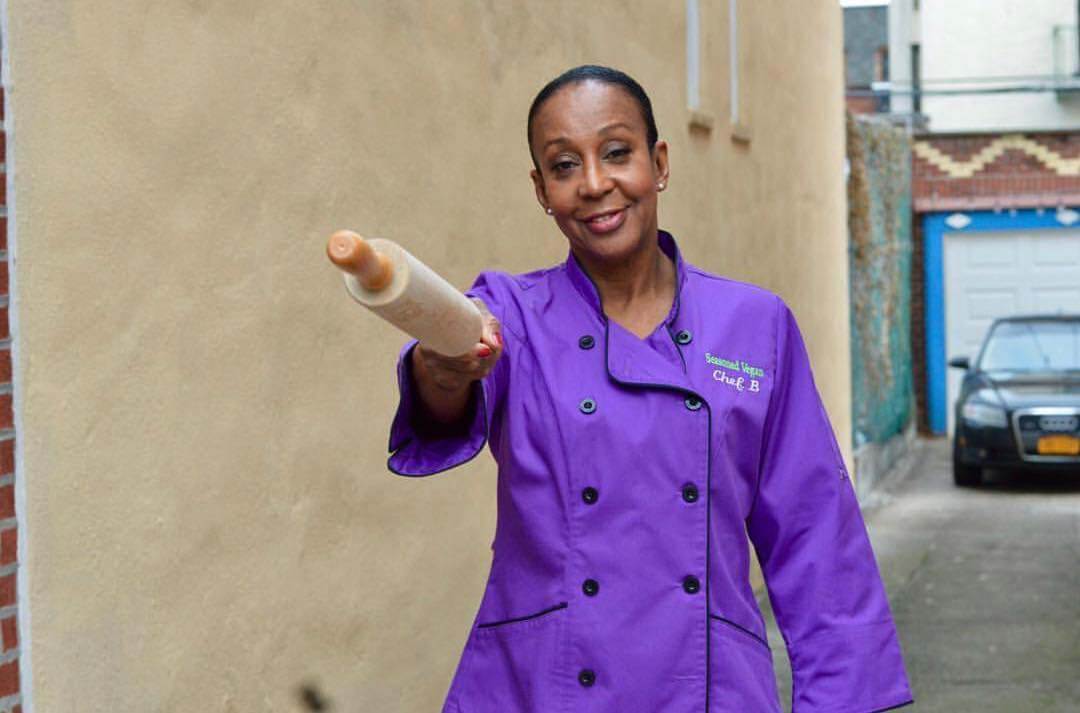 Photo credit: KB Media
Francesca Chaney
Francesca Chaney may be young, but this girl boss is a force to be reckoned with. While studying as a full-time student and working three jobs, she began selling her nutrient-rich beverages at festivals and her cousin's apothecary. At the age of 22, she decided to open Sol Sips in the Bushwick neighborhood of Brooklyn as a way to provide affordable, healthy food options in the community. Chaney was also named in the Grist 50 list of top innovators in sustainability and made Eater's 2019 Young Guns list as well.
Chef Michael Gordon
Chef Michael Gordon, owner of Ital Kitchen in Crown Heights, Brooklyn, adopted a plant-based diet after joining the Rastafari religion and movement in his native Jamaica. He also incorporates French cooking techniques into his cuisine, which he learned from his culinary training at Le Cordon Bleu. Visit his restaurant, and he'll cook you dishes like Kale the Queen (kale, raw pear, and walnuts w/ zesty shallot vinaigrette) and the Red Stepper (veggie steak chopped with peppers and onions in a mushroom sauce).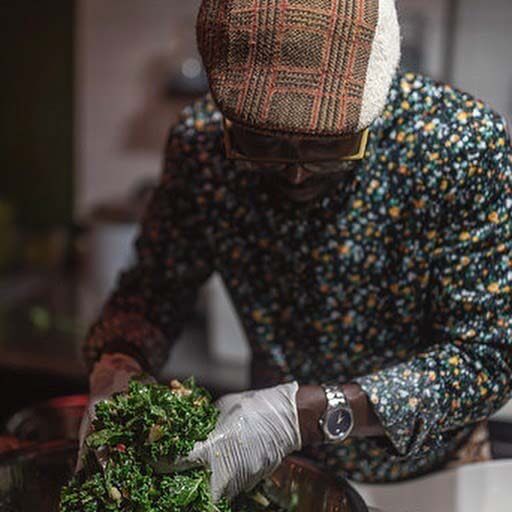 Pamela Elizabeth
Vegan for over 20 years, Pamela Elizabeth opened her first vegan restaurant—Blossom—in Manhattan in 2005. Since that first restaurant venture, she's opened the vegan quick service chain Blossom Du Jour (which now has four locations!) as well as Urban Vegan Kitchen in 2016. The vegan chef and restaurateur learned to cook vegan by omitting animal products from recipes, finding creative ways to prepare foods to share with everyone.
Milka & Romeo Regalli
This husband-wife duo are the talented chefs behind Ras Plant Based, an Ethiopian eatery in the Crown Heights neighborhood of Brooklyn. The couple met when Romeo began working at Awash, an Ethiopian restaurant that happened to be owned by Milka's mother. After seven months of dating, they were married, and the rest is history! When the two opened their own restaurant, they wanted to keep their family traditions alive, which is why you'll find classic dishes like Missir, a slow simmered red lentil stew. Milka and Romeo also incorporate recipes with a modern twist into the menu, such as the Awaze Chicken & Waffles (cauliflower wings and a Beligian waffle).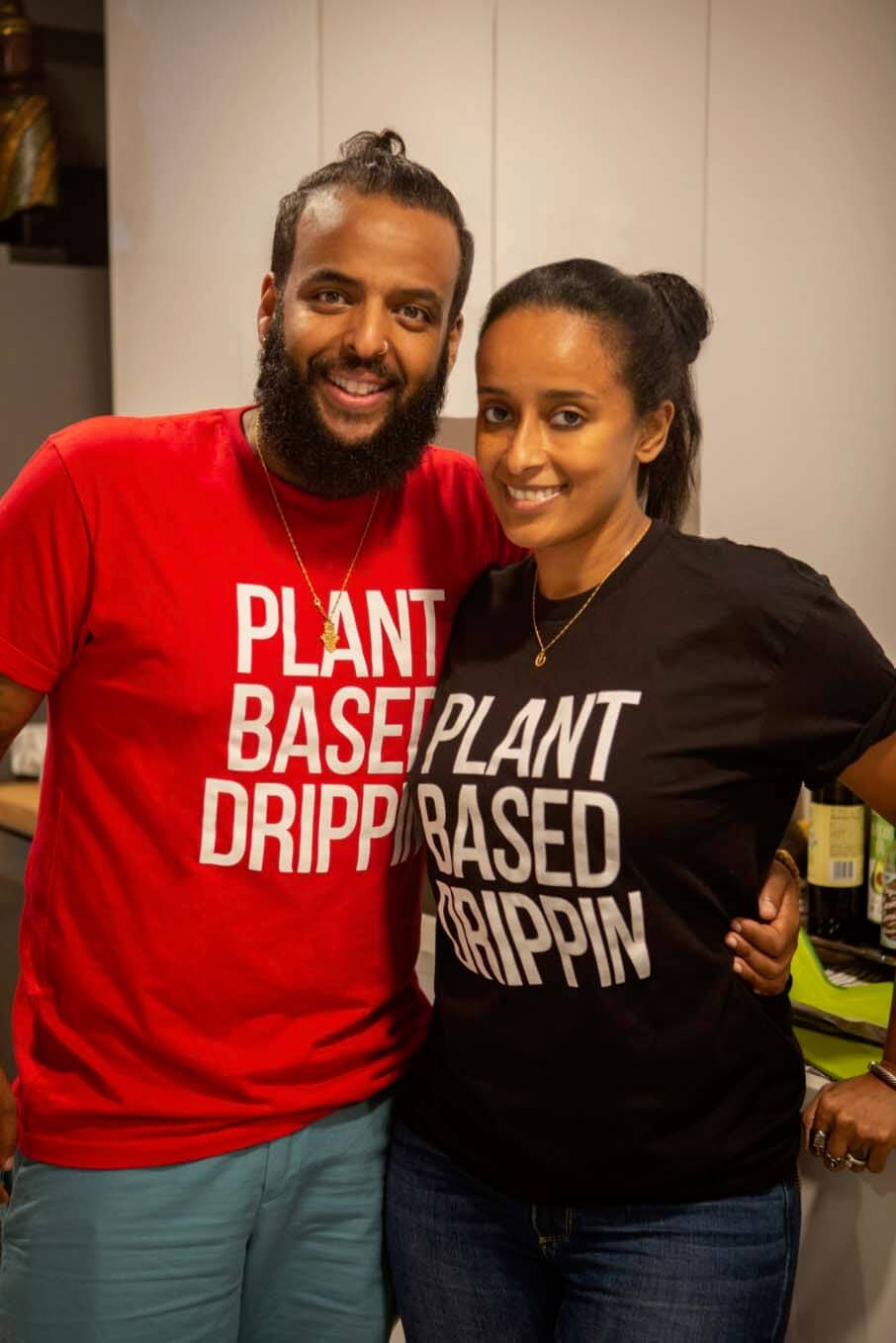 Laiquan Harvey-Davis
After ditching dairy and noticing the lack of dairy-free sweets, founder and chef Laiquan Harvey-Davis opened How Delish as a way to provide a delicious alternative to dairy-packed treats. Laiquan whips up Gluten-free PBJ Cheesecakes, Chocolate Brownie Cheesecakes, and Banana Pudding Cheesecakes to name a few. Whether you need a birthday cake or a cobbler to bring to a cookout, she has all of your vegan dessert needs covered!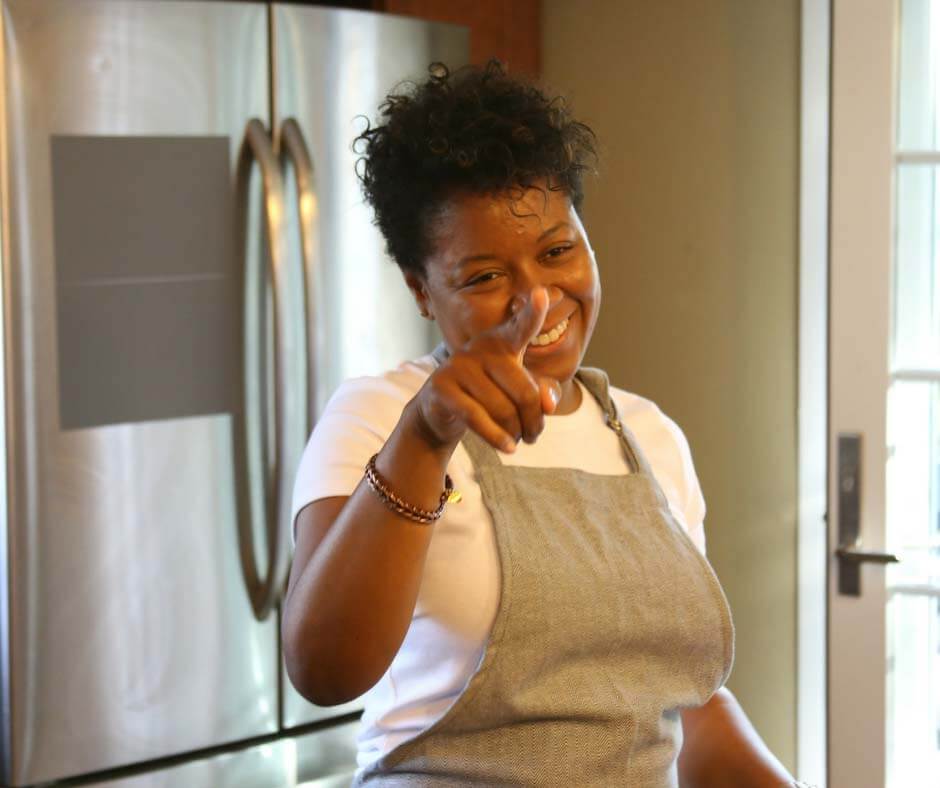 Drea Smith
Drea Smith has always found joy and excitement from baking for friends and family, which is what inspired her to open The Uptown Vegan. She specializes in creating all kinds of delectable cakes and pastries, such as Drea's Famous Sweet Potato (spice cake made with sweet potato puree and vegan cinnamon-sugar cream cheese frosting), and Salted Caramel Pretzel (chocolate cake topped with caramel-infused frosting, pretzels, and a drizzle of salted caramel sauce). Those in the Brooklyn area can also find her Uptown Vegan treats at Brooklyn Tea and Greedi Vegan.