You need these festive non-dairy coffee creamers in your autumn morning routine.
Gearing up for fall already? Add homemade PSL to your seasonal bucket list. That's right, this year we're sipping pumpkin spice coffee at home with festive creamers made from almonds, oats, and coconut cream. Ready to get spooky? Check out our list for the best store-bought vegan pumpkin spice coffee creamers you need this season!
This superfood brand offers not just one, but two pumpkin spice coffee creamers to enjoy. The traditional Laird Superfood Pumpkin Spice Creamer is made from powdered coconut milk and coconut oil, while the Pumpkin Spice Aloha OatMac Superfood Creamer combines creamy oat milk and buttery macadamia for an irresistible cup of festive joe. You gotta try 'em both!
This tasty coffee lightener is made from almond milk, cane sugar, coconut cream, and real pumpkin puree—it's the real deal. The Califia Farms Pumpkin Spice Almond Creamer is exactly what your morning cup of joe has been yearning for. We love adding a dollop of plant-based whipped cream and a dash of cinnamon.
Welcome the familiar flavors of fall with Nutpods Pumpkin Spice Creamer. This zero-sugar coffee creamer is made from coconut cream and almonds and is naturally flavored with essences and extracts. This fall favorite is just one of the special edition varieties that Nutpods has to offer. Can you try them all?
Made with almond milk, cane sugar, and warm pumpkin flavors, the Silk Pumpkin Spice Almond Creamer has to be our favorite coffee accessory. Boring coffee doesn't even stand a chance! Looking for smooth, pumpkin-y flavor minus the added sugar? Silk also offers an Unsweet Pumpkin Spice Almond Creamer to sip all fall long.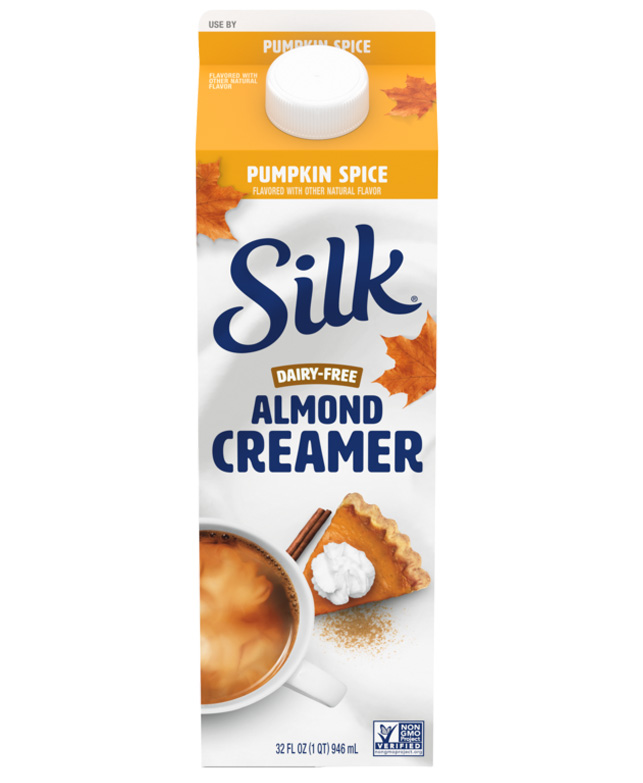 Made from gluten-free, whole grain oats, this non-dairy creamer has us in the mood for all things autumn. What can we say? 'Tis the season! The Chobani Oat Pumpkin Spice Flavored Coffee Creamer makes for the perfect cozy cup of sweet, creamy coffee. It tastes great in black tea, too!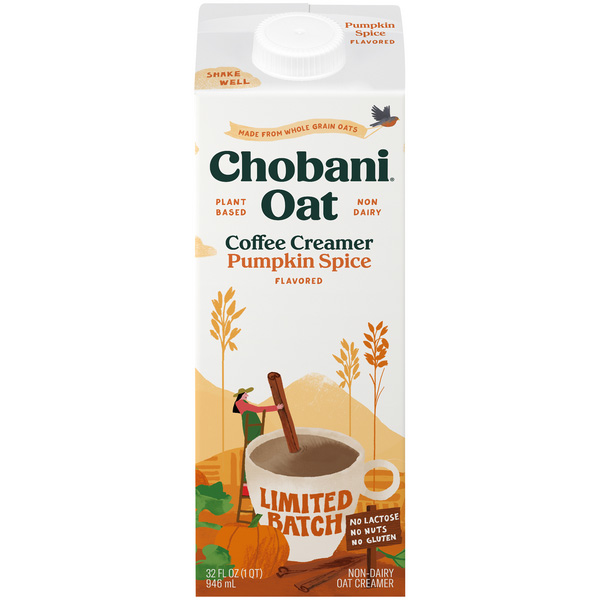 Inspired by the Pumpkin Spice Latte served at this Seattle-based coffee company, this fall coffee classic is perfect for enjoying at home. The Starbucks Non-Dairy Pumpkin Spice Flavored Creamer is made from both almond and oat milk and packs all the cravable PSL flavor you love during this special time of year.
The OG of all things coffee creamer has joined in on the fall fun with Coffee Mate Natural Bliss Plant-Based Pumpkin Spice Oat Milk Creamer. This seasonal blend transforms both regular coffee into a morning pick-me-up and decaf coffee into a cozy nighttime treat. Cinnamon and nutmeg have never tasted better!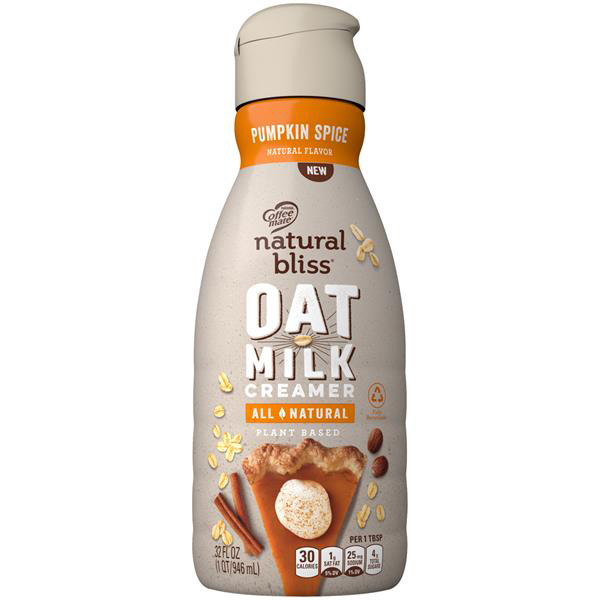 Feature image: Laird Superfood