Back
The 8 Best Oat Milk Brands
Drink up! May 16 is National Oat Milk Day! It's not like we need a reason to celebrate this creamy, dairy-free beverage, but we get a little geeked over holidays like these. Oat milk is seriously delicious and incredibly versatile! It's perfect for sweet treats, savory cooking, and everything in between. That's why it deserves it's very own day. Here are some of our favorite oat milk varieties to celebrate with.
We love the variety Oatly brings to the coffee table. From whole to skinny and yummy flavors galore, this Swedish brand holds serious rank in the oat milk hierarchy. Instagramable latte art, here we come!
Planet Oat
When they say it's "out of this world," they mean it. With flavors like Vanilla, Dark Chocolate, and Extra Creamy Original, a cup of this oat milk is always satisfying. We like ours paired with fresh-baked vegan brownies. Can you blame us?
Chobani
Not only does Chobani make killer vegan yogurt, they make, you guessed it, oat milk! The Plain Extra Creamy variety has our name all over it, but the chocolate is a fav too! Both are amazing in cereal! If you haven't tried chocolate milk in cereal, you are cerealsly missing out.
Oats, water, and salt: the only ingredients in the Unsweetened Milked Oats drink! Prefer it a little sweeter? Say no more. It's available in Chocolate, Vanilla, and Blueberry. Not only is Elmhurst made with super simple ingredients, it tastes delightful!
Oatsome
If you didn't already know, the VegOut team adores a good food pun, and Oatsome definitely makes the cut. Oats are awesome! Get it? The Original Organic Oat Milk is drinkable, frothable, cookable, and gives our overnight oatmeal life!
This California brand offers both a drinkable oat milk and oat-based barista blend. From chia pudding, vegan alfredo, and homemade coffee drinks, Califia has your oat-inspired cooking needs covered.
Mooala
Toasted oats blended with coconut cream? Sign us up! This creamy, unsweetened beverage pairs perfectly with anything and everything chocolate, peanut butter, raspberry … okay basically just anything and everything..
Silk
Of course this dairy-free milk trailblazer is slaying the oat milk game. Silk offers several options with the coolestrealist flavor names around. Options like The Vanilla One and The Plain One totally remove the guesswork when purchasing your oat milk goodness! Can't get enough nondairy milk?
Check out our Non-Dairy Milk Bucket List for more cruelty-free drinkable goodness to celebrate year round.
RELATED: Non-Dairy Milk Bucket List: How Many Can You Check Off?
---
Want even more vegan food, news, and lifestyle content? Subscribe to VegOut LA Magazine or VegOut NYC Magazine!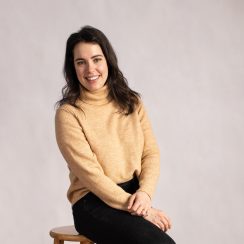 More from VegOut
Subscribe Now
Get the premier vegan food and lifestyle magazine delivered to your door (or inbox!)
Order the magazine!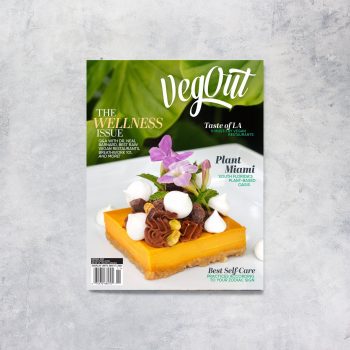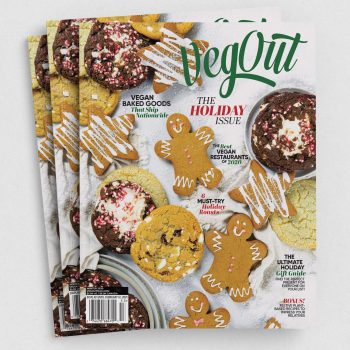 Navigation