With lunch hours, afterschool programs, and sports schedules on the brain, let these healthy back-to-school snacks earn you an A+.
It's that time of year again! While you might be back in the swing of things by now, we're putting a few more better-for-you school snacks on your radar. That's right, we're talking about convenient, packaged items that are made from super simple ingredients. If you're in the market for some A+ choices, check out these healthy back-to-school snacks!
5 Healthy Back-to-School Snacks from That's it.
Whether you're fueling up for sports or homework, these bars are the perfect snack. Made with only real fruit, what's not to love? It's everything we enjoy about fruit without any of the mess. We'll take one in each flavor!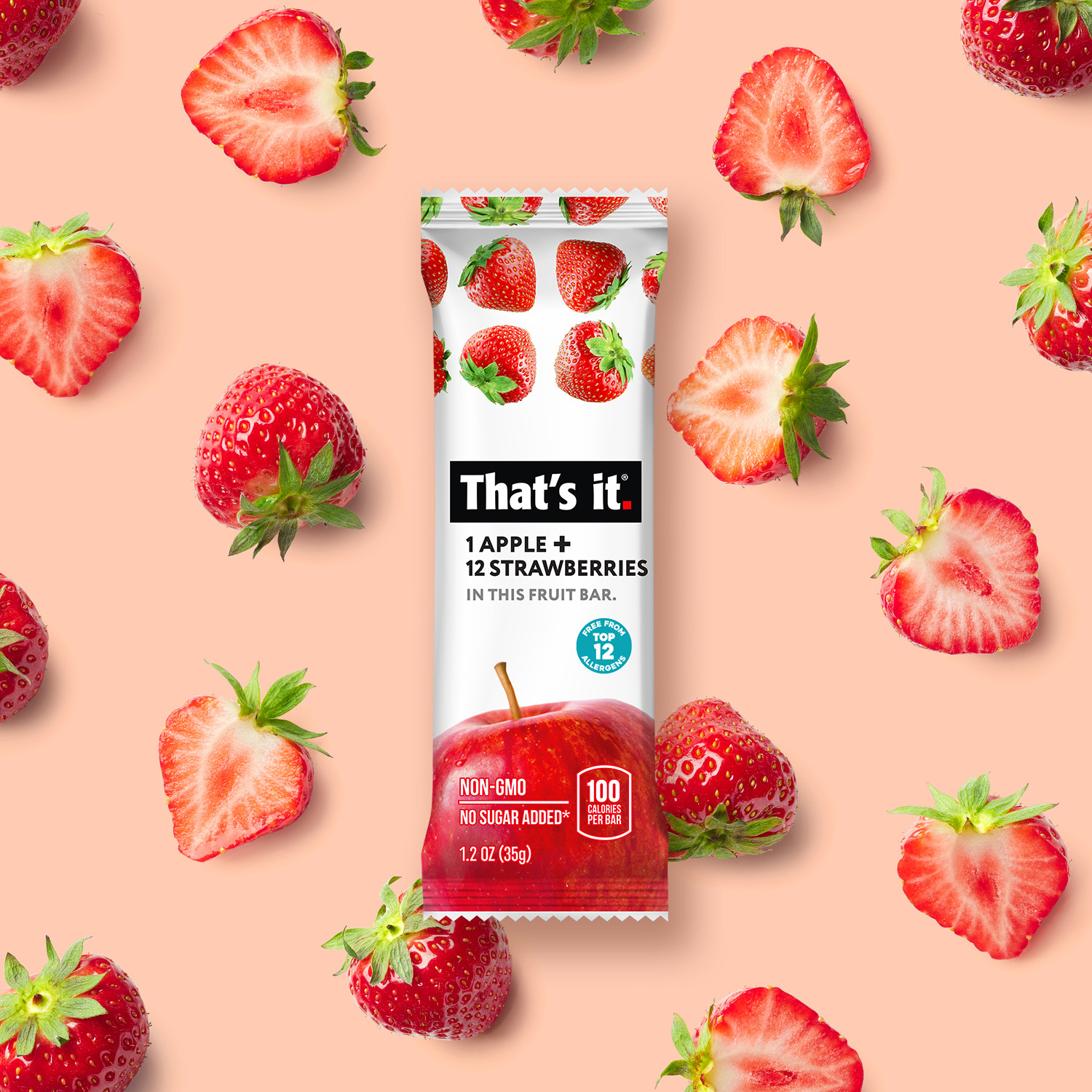 For a slightly sweet and very crunchy snack, these Crunchables are an easy choice. While staying true to the brand's MO, apples are the only ingredient. You know we love to see it. Stash these in your locker or dorm room and get crunching!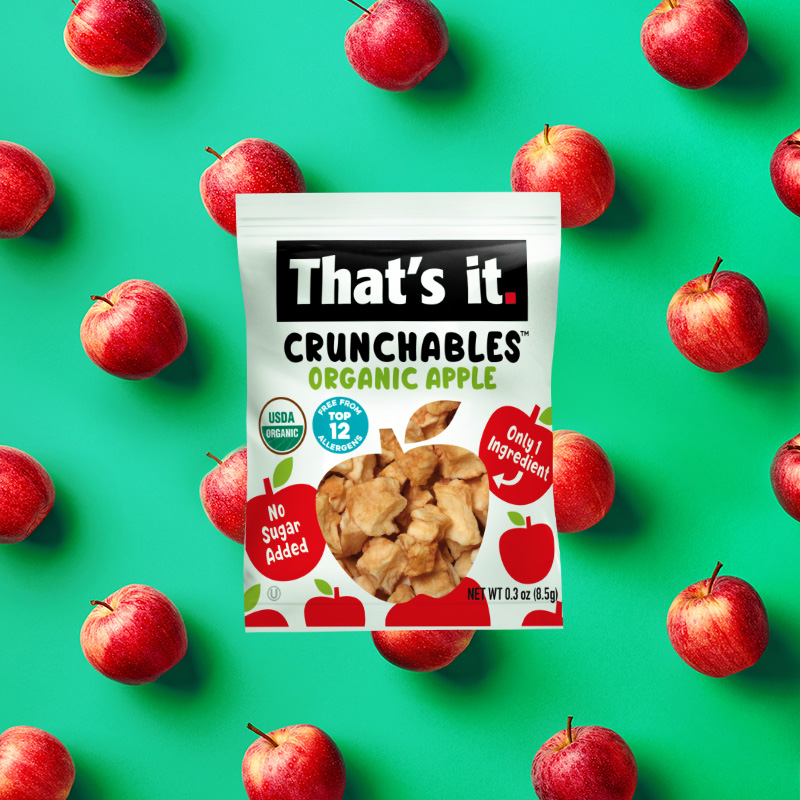 Next, we're talking gut-friendly choices. While the Probiotic Fruit Bars come in a variety of fiber-rich flavors, we tend to choose the mango every time. Can you blame us? Snag a serving of produce plus two billion probiotics with this option!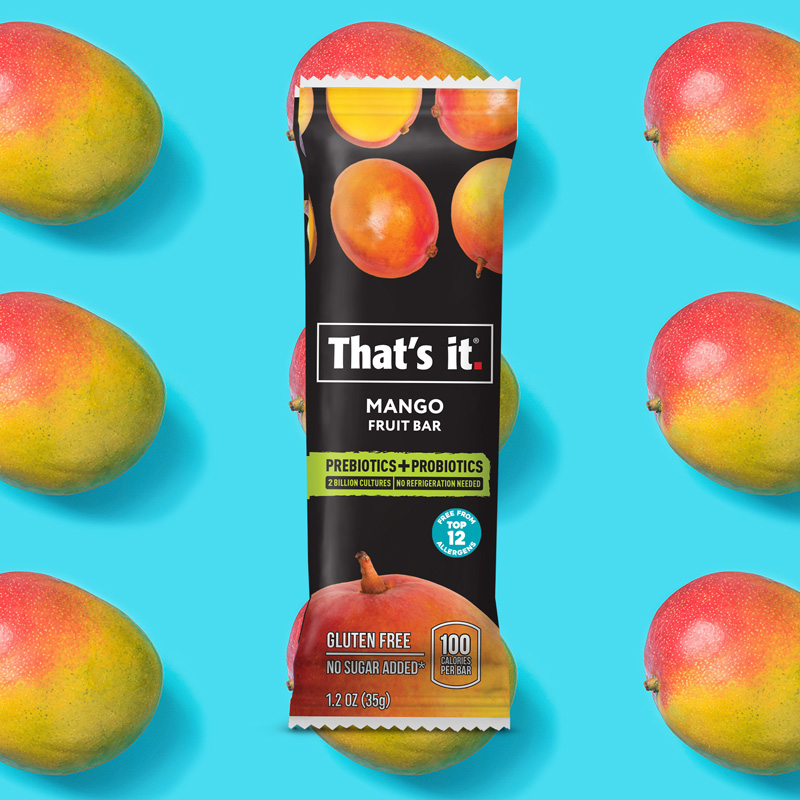 Made for the sweet tooth snacker, these truffles are the perfect better-for-you treat. While we love all the fruity flavors, the Dark Chocolate Banana Truffles are our go-to sweet. In addition to being made with simple ingredients, these truffles are the perfect indulgence.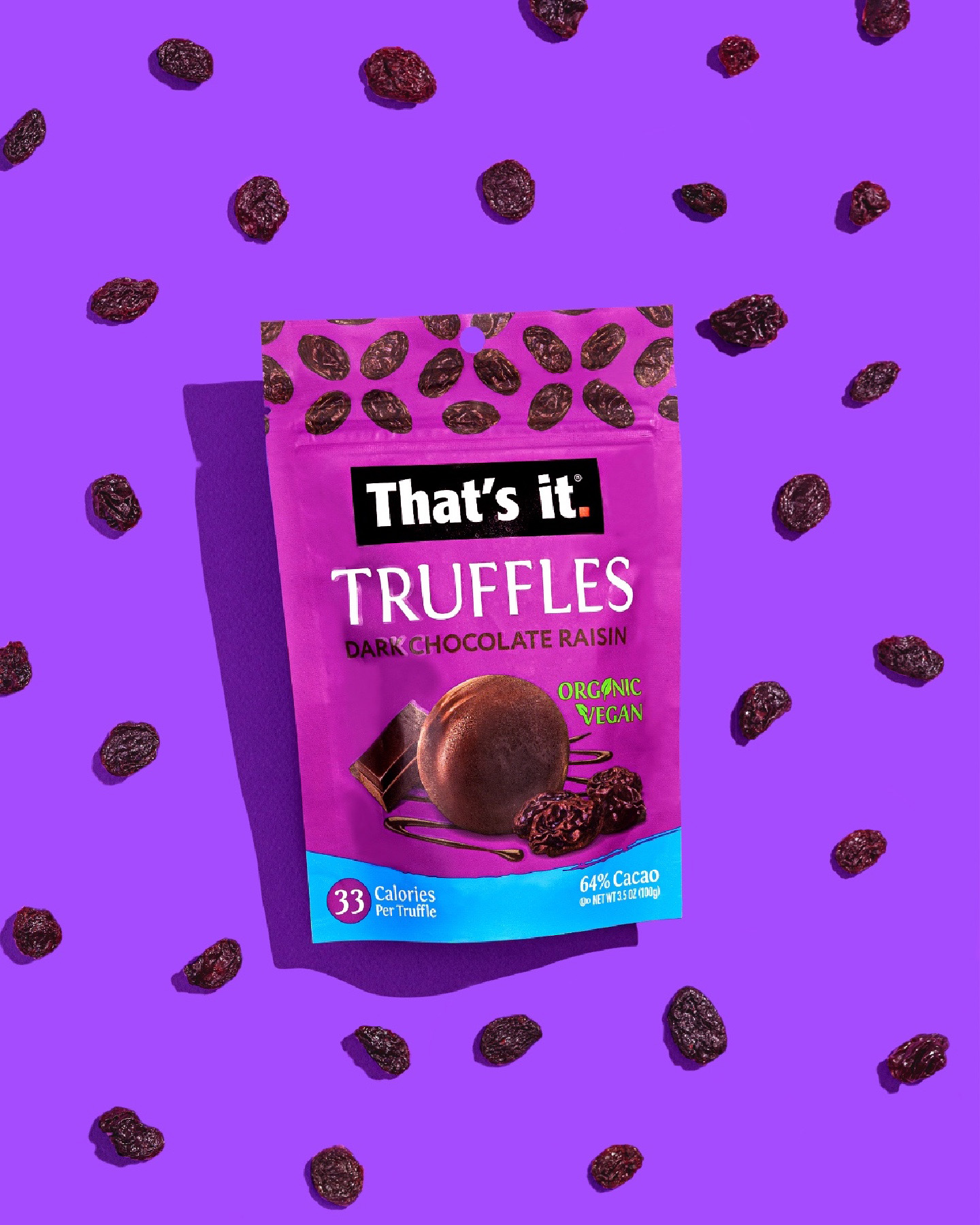 We love pairing these mini bars with a handful of our favorite nuts and seeds. It's the best sweet and salty snack ever! These Minis are great for the lunchroom, carpool line, school bus, sports field, and so much more.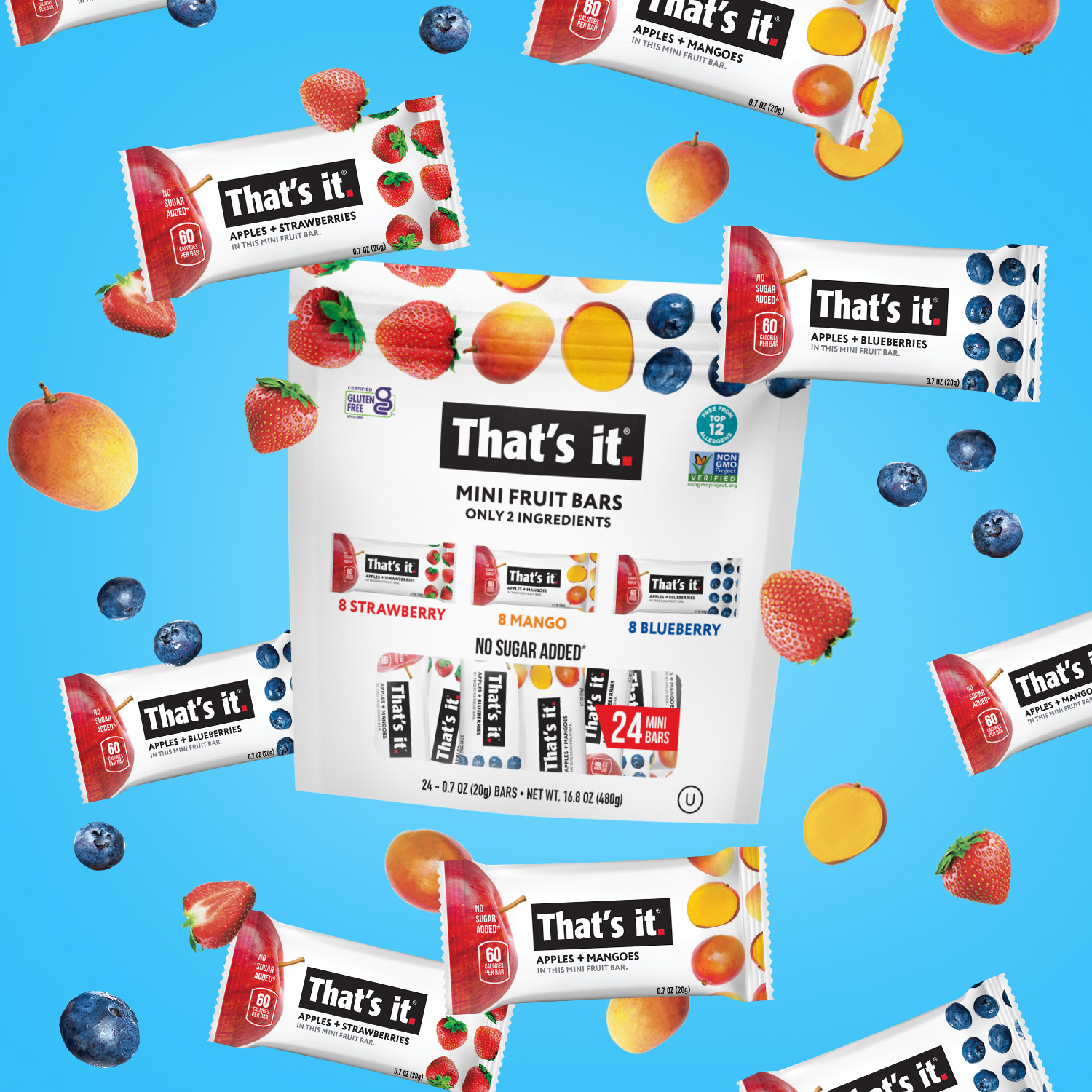 Back-to-School with That's It.
Choosing healthy back-to-school snacks has never been easier thanks to That's it. These better-for-you lunchbox faves are allergy-friendly, school safe, made with simple ingredients, rich in fiber, and super convenient. Start your academic year out on the right foot and get snacking with That's it. Fruit Bars, Crunchables, Probiotic Fruit Bars, Truffles, Mini Fruit Bars, and more. The simple packaging makes these snacks a great choice for lunchtime bites, car noshes, sports fuel, and beyond. We even love these produce-forward options as a healthy dessert after dinner. While we have school on the brain, this brand was made for kids and adults alike. Hey, you're never too old for a healthy treat!
Find these healthy back-to-school snacks online and at grocery stores nationwide. For more better-for-you treat inspo, follow That's it. on Instagram at @thatsit.