Help boost your immune system with the juices, shots, and cleanses from these LA juice spots!
Aside from eating vibrant fruits and vegetables, juices are a great way to get in extra vitamins and nutrients, detox your digestive tract, and refresh your routine. If you're looking to incorporate more juice into your life, check out these 13 essential juice shops in Los Angeles!
Chino
Clear your digestive system and align your chakras all at the same time with the juice packages at Auraganic Juicery! Something unique about this local juice joint is that they design their beverages to stimulate a different energetic part of the body—or chakra. Not only that, but the drinks resemble the bright colors of each chakra! Aside from individual bottles, Auraganic Juicery also sells one-, three-, and five-day cleanses featuring cold-pressed juices, master cleanses, cashew milk, and more.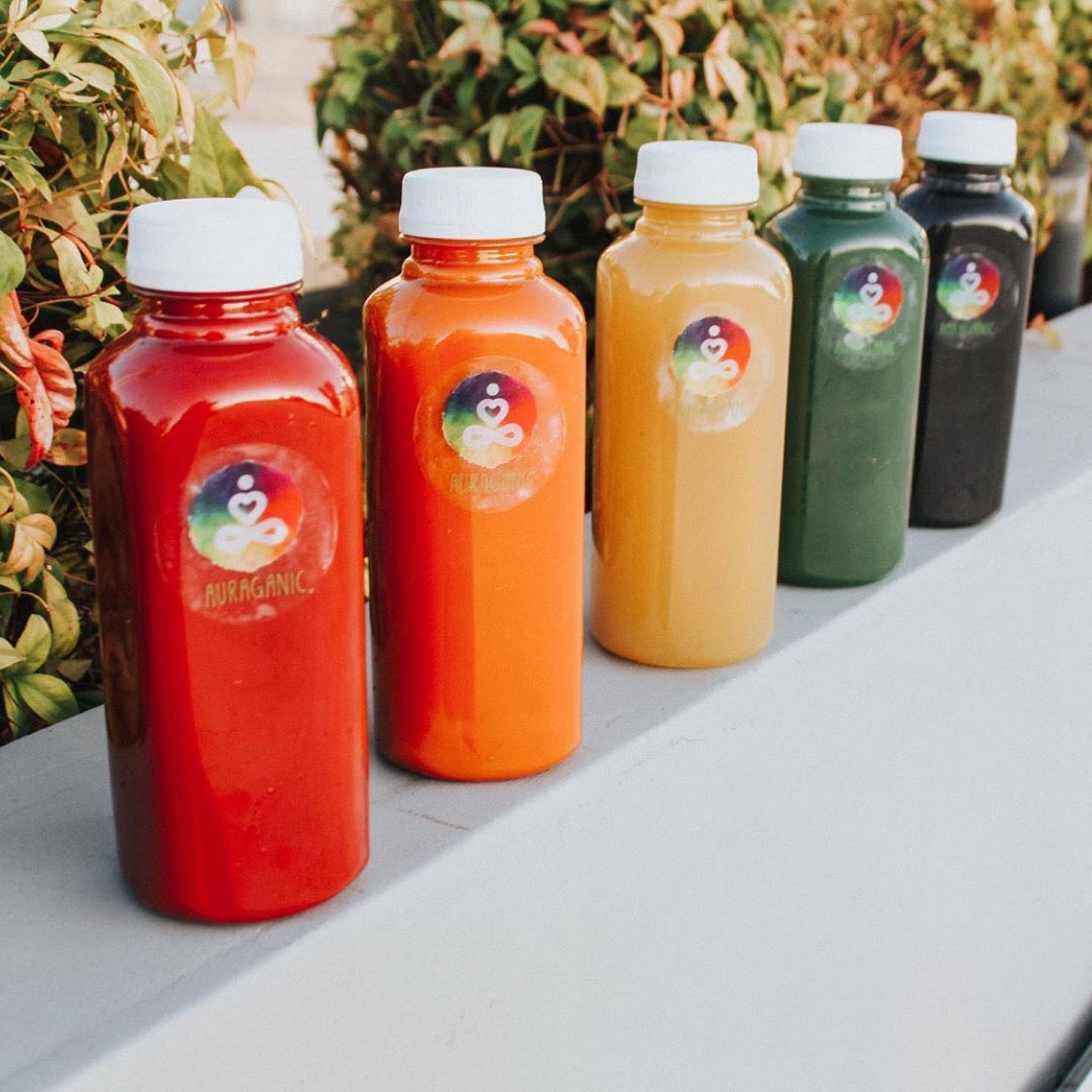 Echo Park
This local vegan juice shop and market is the perfect place to grab a fresh-pressed juice, nourishing lunch, and some snacks for the road. Their Immune Boost juice features celery, watermelon, kale, lemon, ginger, wheatgrass, and chaga mushroom. For something a bit sweeter and fruitier, try the Buddha Belly with grapefruit, pineapple, lemon, ginger, and mint.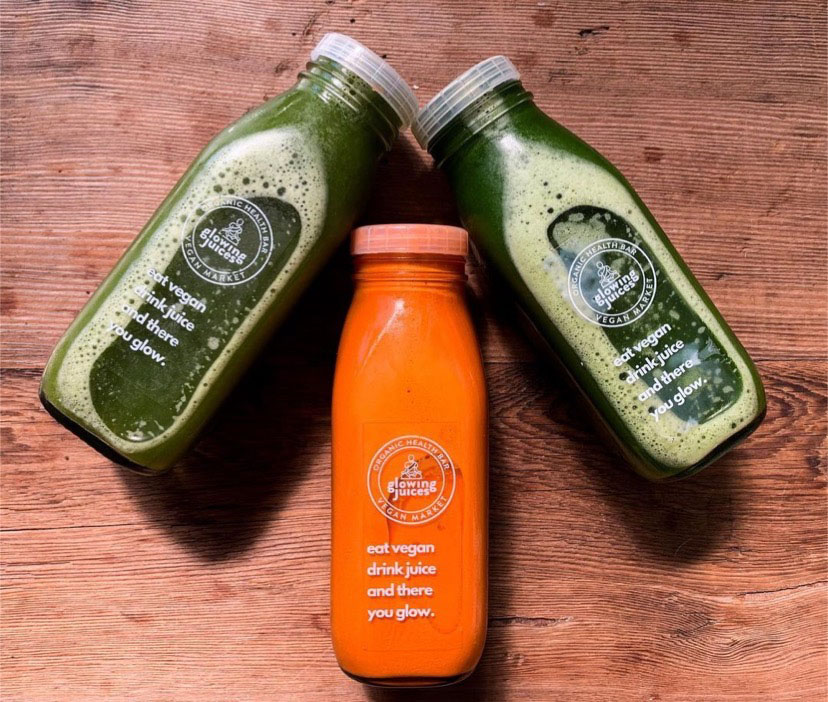 Downtown LA, Silver Lake, & Altadena
Feelin' fresh? When you order from Naturewell Juice Bar, you will be! This all-vegan juice and smoothie bar has a colorful lineup of fresh-pressed juices to get in some extra nutrients. With ingredients such as beets, kale, mangosteen, apple, and ginger, the juice blends from this spot are legit!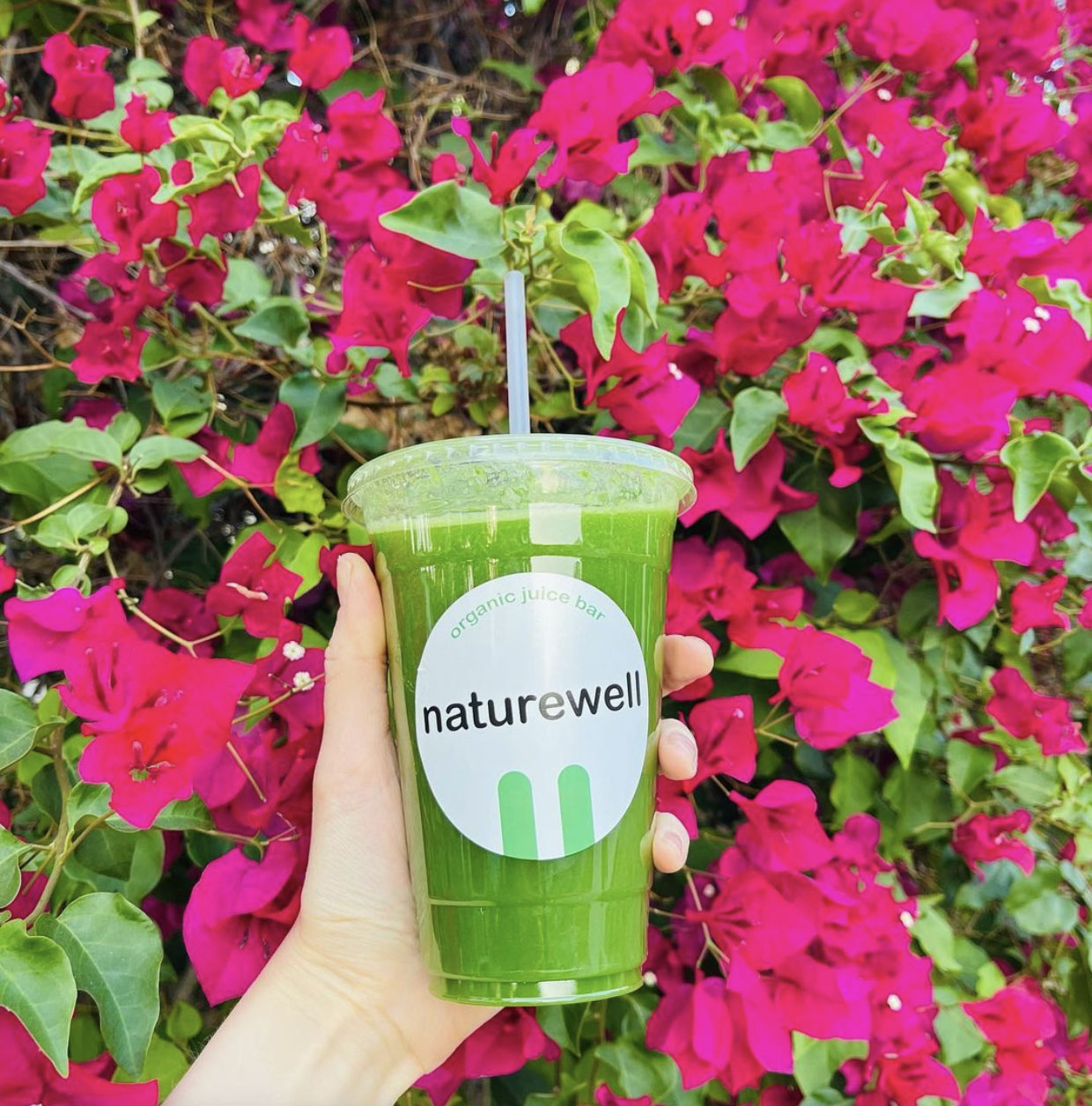 Hollywood
Cold-pressed juices, superfood smoothies, wellness shots, açaí bowls—Open Source Organics has it all. The Hot Apple Juice, made with apple, lemon, ginger, and cayenne, is the perfect amount of sugar, spice, and everything nice!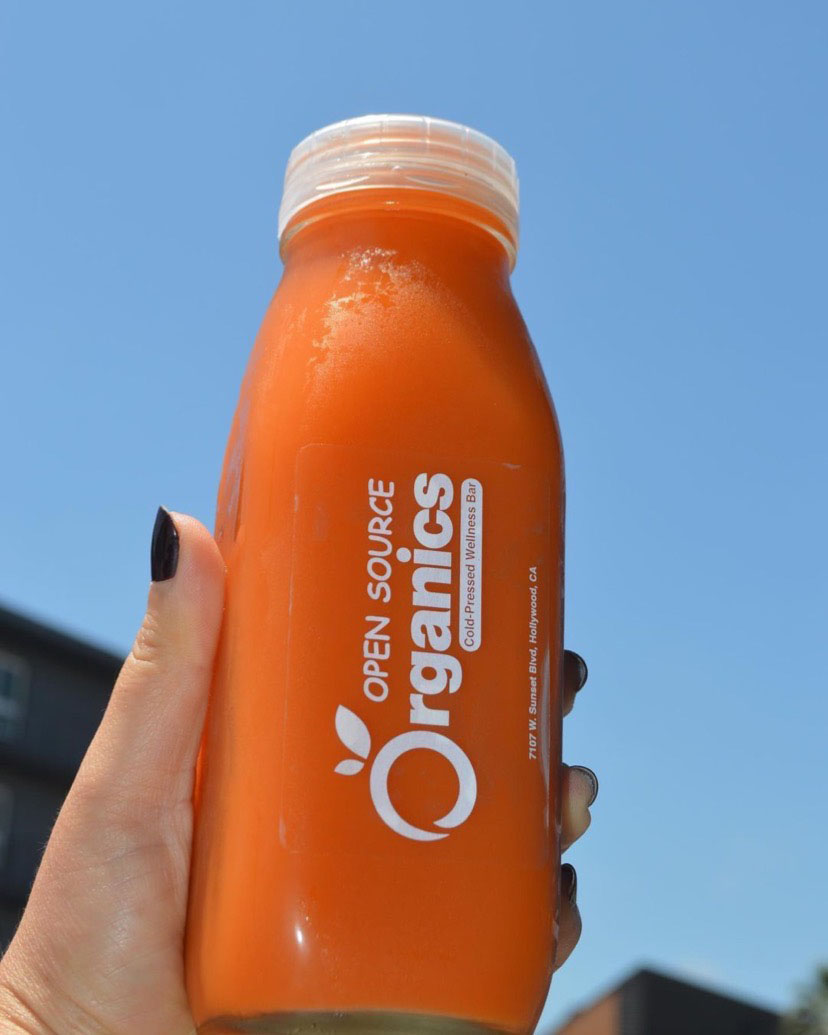 Santa Monica
The signature drink at Rejuice is the BM, or Blue Magic. The smooth, refreshing beverage is composed of young Thai coconut water and meat from fresh organic Thai coconuts (that are cracked by hand daily) with a hint of blue spirulina. Aside from its delicious taste, this juice will offer you anti-inflammatory and immunity-boosting nutrients as well as electrolytes.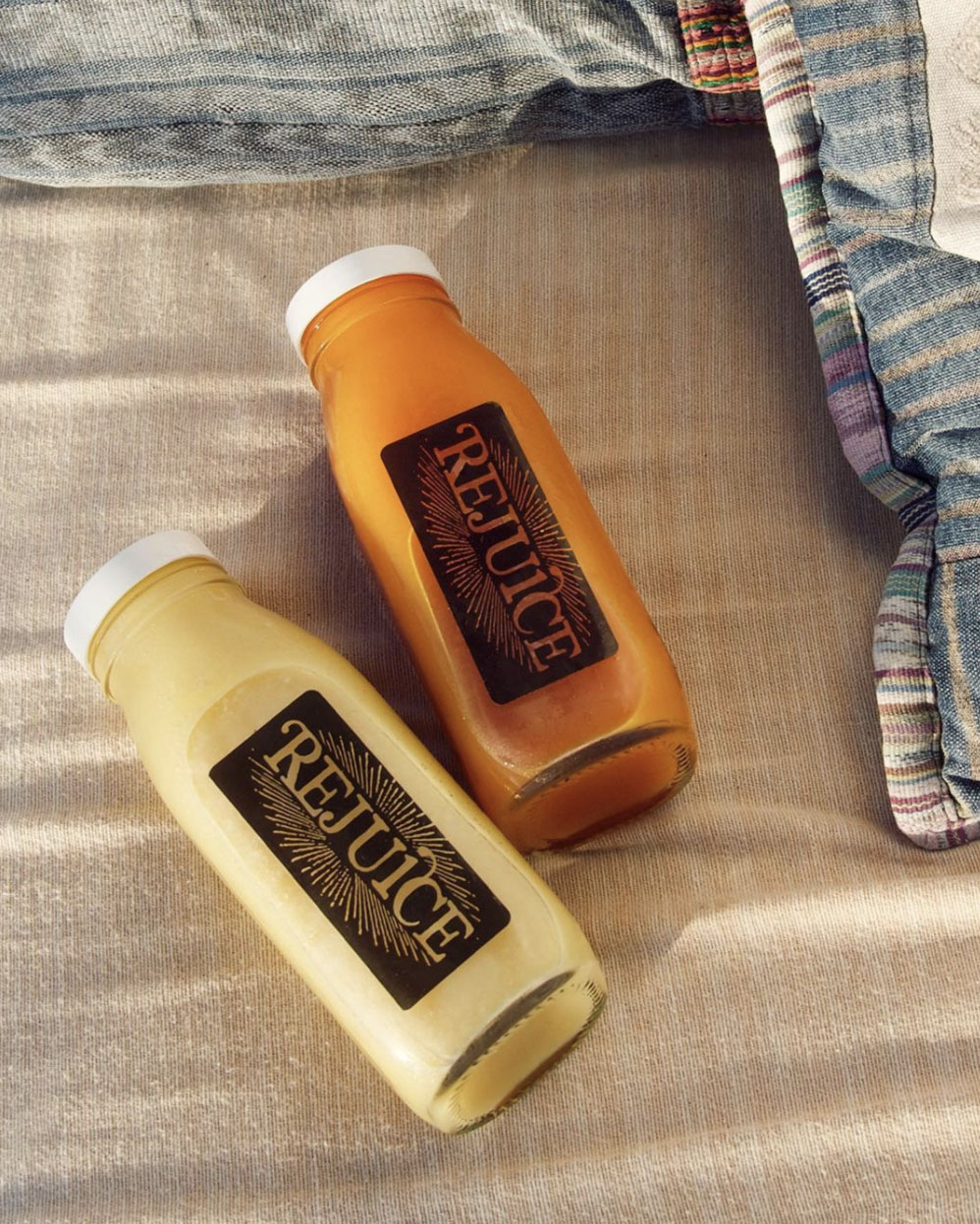 Multiple Locations
Vegan-Friendly
Although you may only know of Pressed from their glorious ice cream-like freezes, they are most famous for their fresh and fueling juices. From green and citrus to tropical flavors, there's a bottle for that! This health spot also offers half- and full-day cleanses, wellness shots, flavored almond milk, smoothies, smoothie bowls, and more.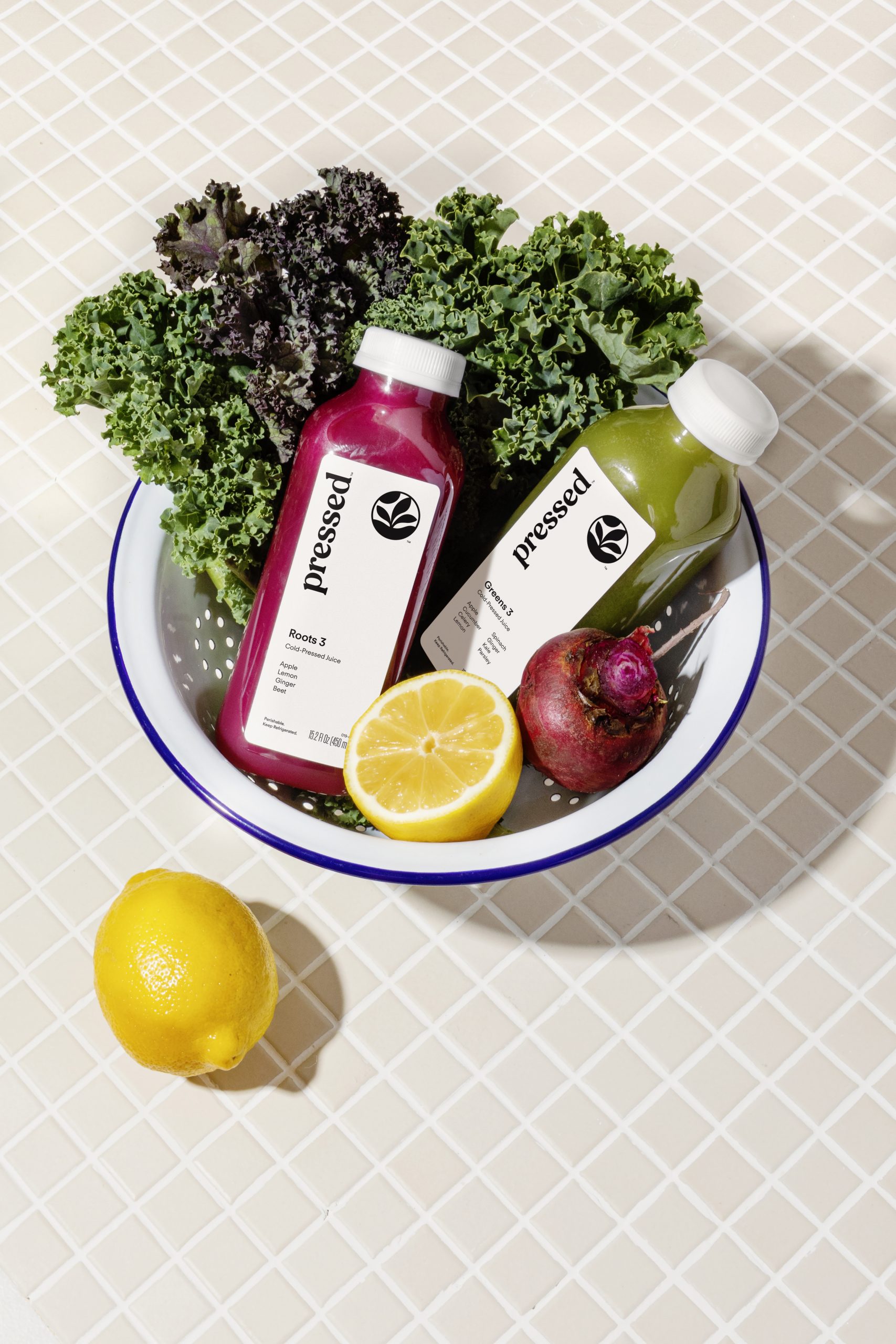 Long Beach
Vegan-Friendly
Are you wanting to nourish your organs, eliminate bodily toxins, or implement better sleep patterns? The beverages at Salud can help you on your way achieve those goals. Choose from tonics, apple-based, orange-based, sweet greens, and straight greens juices, and get ready to feel rejuvenated at one of the best juice shops! Their punny names might be even more motivating (they offer a beet juice called the Shroot Farm—how cute).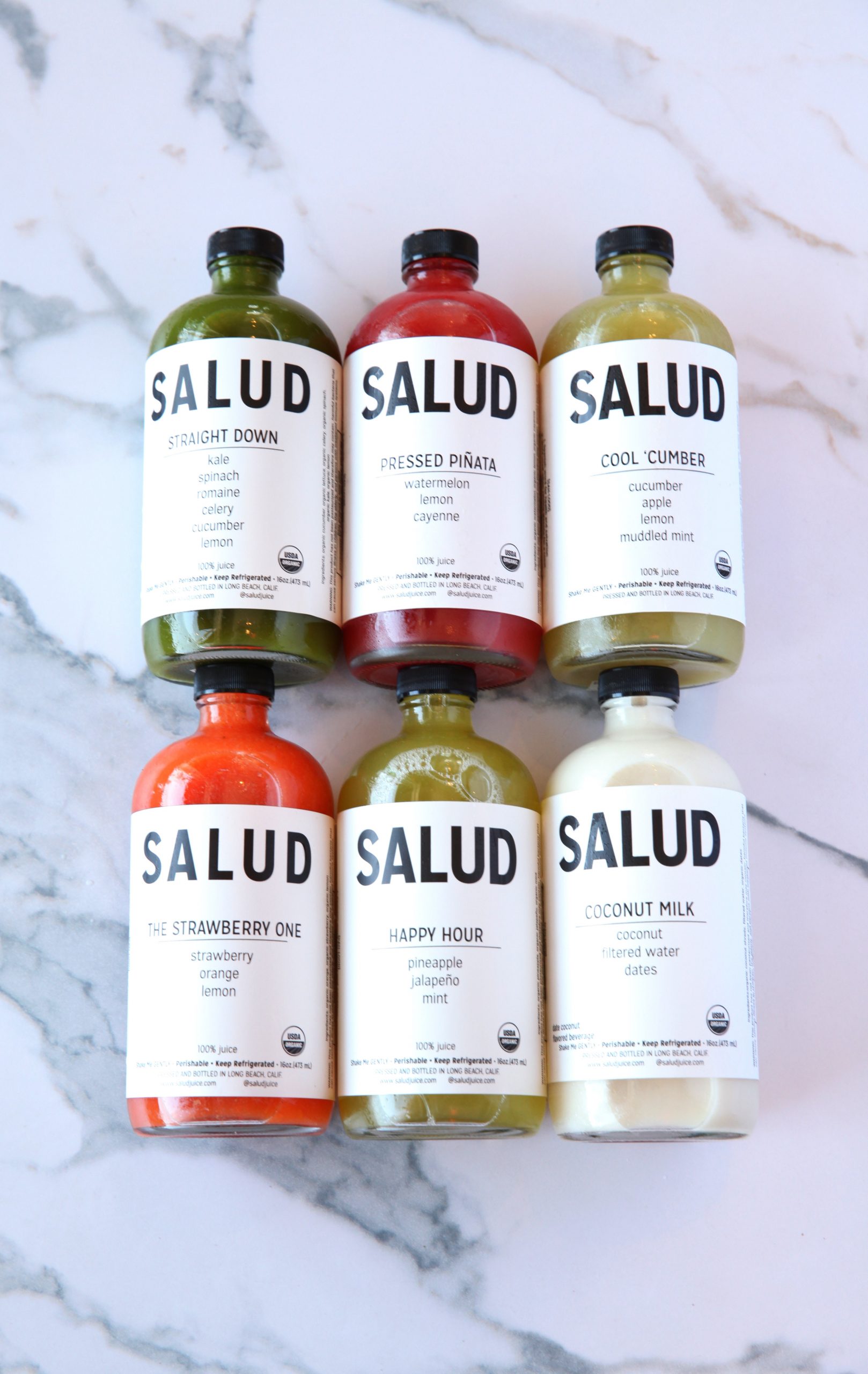 Multiple Locations
Vegan-Friendly
What's a vegan-friendly health food store without a juice bar? That's right, you can get your pantry staples and juices all in one spot! A few highlights from the juice menu at all of Mother's Market locations include the Liver Cleanse, Goddess of Greens, Detox Shock, Cleansing Cocktail, and Ginger Snap. You can also create your own juice with up to five ingredients of your choice.
Beverly Grove, Santa Monica, Venice, Pacific Palisades, & Calabasas
Vegan-Friendly
Enzyme up at Erewhon! This LA health hub is the best place to go for celebrity spotting and fresh juices. Whether you still need a sweet kick of apple or pineapple or you're seeking hardcore greens, mix-n-match Erewhon's juices to devise the best cleansing formula for your body. What makes Erewhon special? Their raw juices are freshly pressed in-house, with a selection of over 70 colorful juice varieties per day.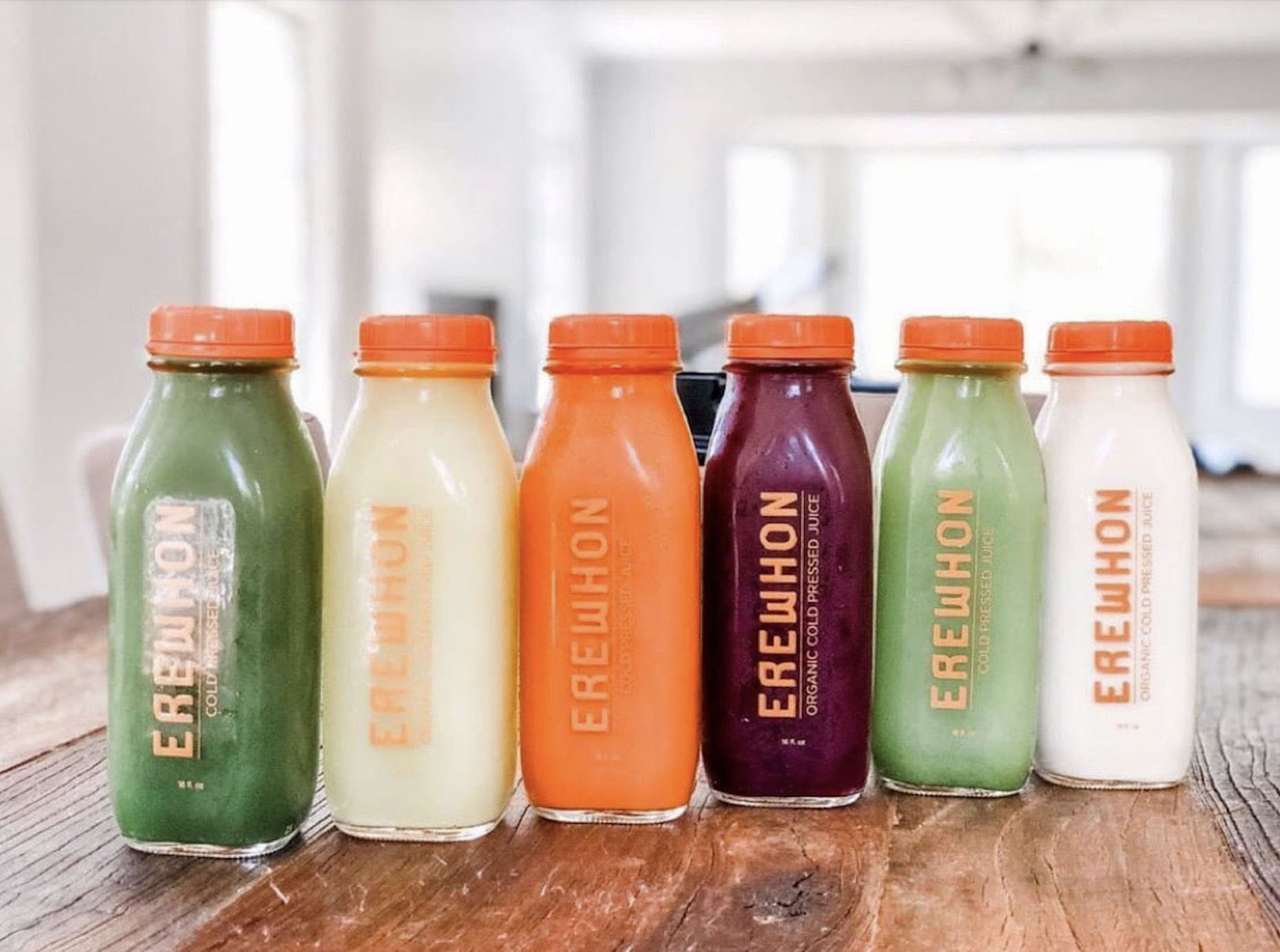 San Pedro
Vegan-Friendly
Want some extra greens in the form of a refreshing beverage? Pick up a bottle or two of NUDA's Full Spectrum Juice and get sipping! This blend is made with Granny Smith apples, celery, kale, lemon, and basil. Everything at this holistic juice shop is organic, plant-based, and jam-packed with nutrients.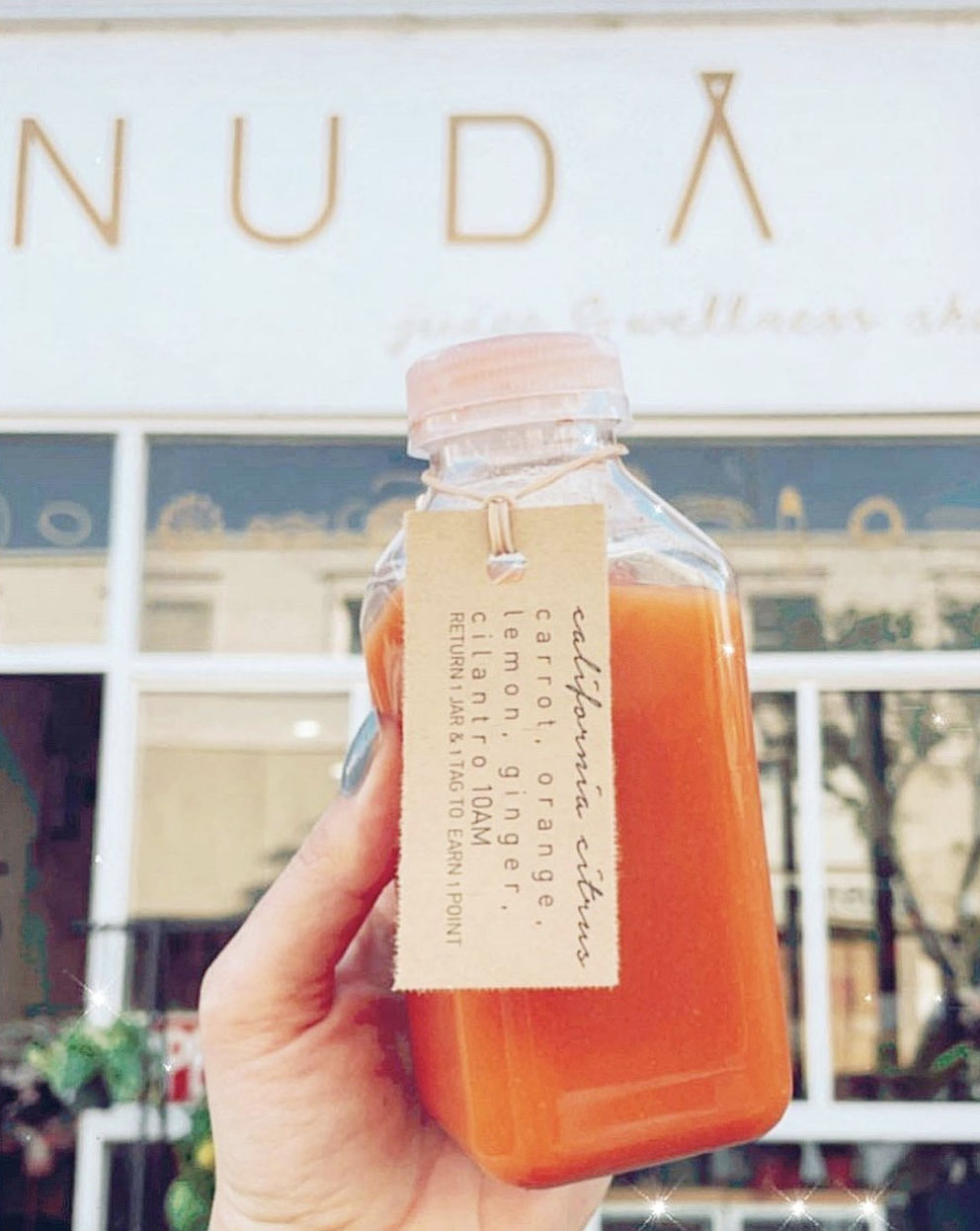 Multiple Locations
Vegan-Friendly
All of the beverages from this juice joint are cold-pressed and USDA-certified organic. We'll drink to that! What are we drinking? Well, we haven't quite decided because there are so many varieties to choose from, such as greens, roots, tonics, and citrus blends.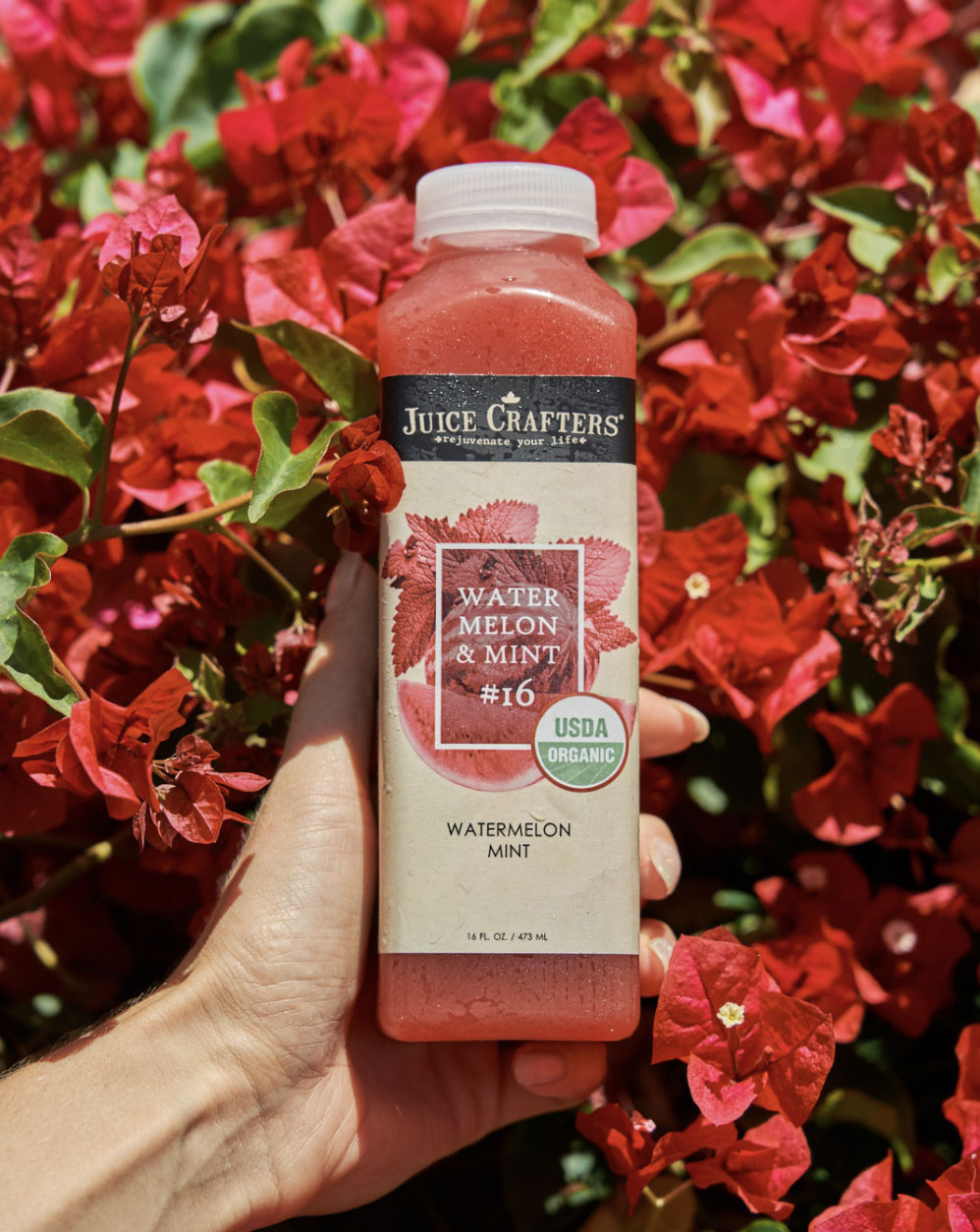 Multiple Locations
Vegan-Friendly
Grab-and-go or made-to-order, Kreation's cold-pressed juices will not disappoint! Their 50 Shades of Green beverage is loaded with nutrient-rich vegetables and leafy greens like kale, celery, spinach, and cucumber. Whew, we feel healthier just thinking about it! Kreation also offers fruity, earthy, and protein-packed flavors for all your juicing needs. They've also got cleanses if that's your jam!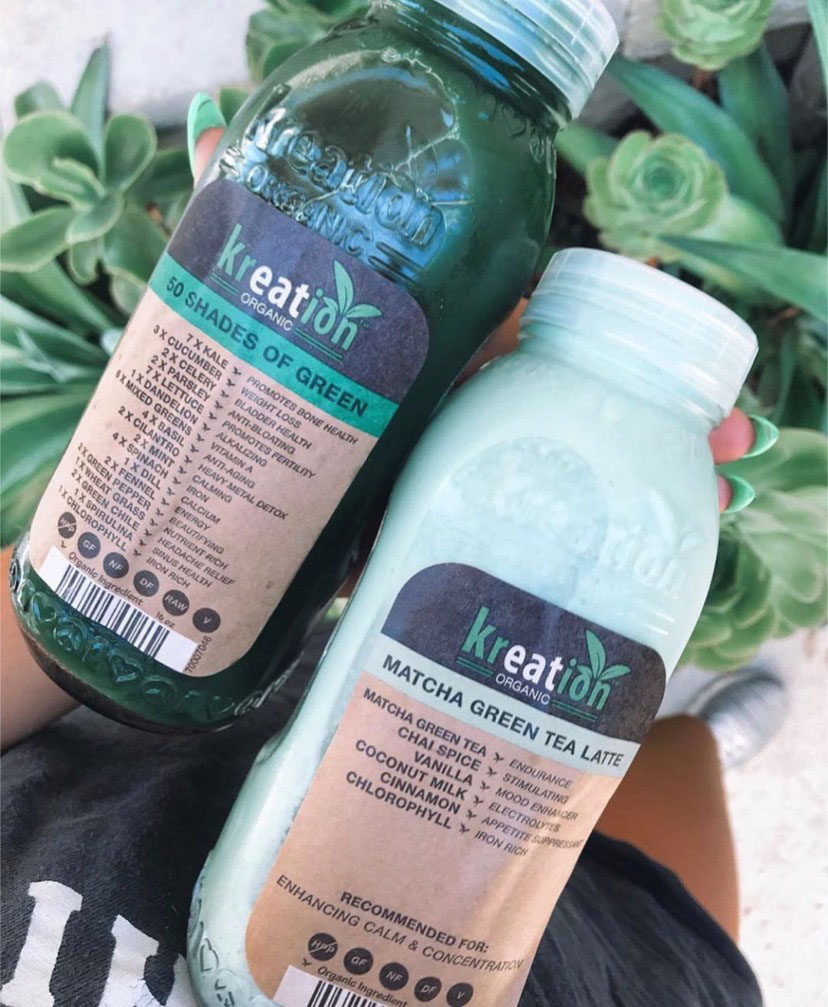 Photo credit: @fitwithharm on Instagram
Multiple Locations
Vegan-Friendly
This holistic health company was founded in 1971 with the goal of offering a better way of being through nutrition tailored to individual needs. From cold-pressed juices and fresh grab-and-go meals to vitamins, supplements, and healthy snacks, the offerings from Earthbar are sure to satisfy your needs. Some locations serve bottled juices, but the West Hollywood location also offers raw fresh-pressed juices.