We're rounding up all of the treats, with none of the tricks this October 18th to celebrate National Chocolate Cupcake Day. Here are some of the best spots around the city to pick up this handheld indulgence so you can pumpkin carve with one hand and snack with the other.
RELATED: 13 Spots for Spooky Vegan Sweets in Los Angeles
---
Want even more vegan food, news, and lifestyle content? Subscribe to VegOut LA Magazine or VegOut NYC Magazine!
Word of Mouth
Food Truck
The Word of Mouth truck always has a house-made chocolate cupcake in rotation. Each cupcake is topped with chocolate ganache, funfetti icing, cookie crumble, or a fresh strawberry. Be sure to check the site and menu for the current topping, but you can bet there's an option for any chocolate lover. Even better, Word of Mouth is currently helping LA's unhoused with a place on their website to order a donation meal to help someone in need.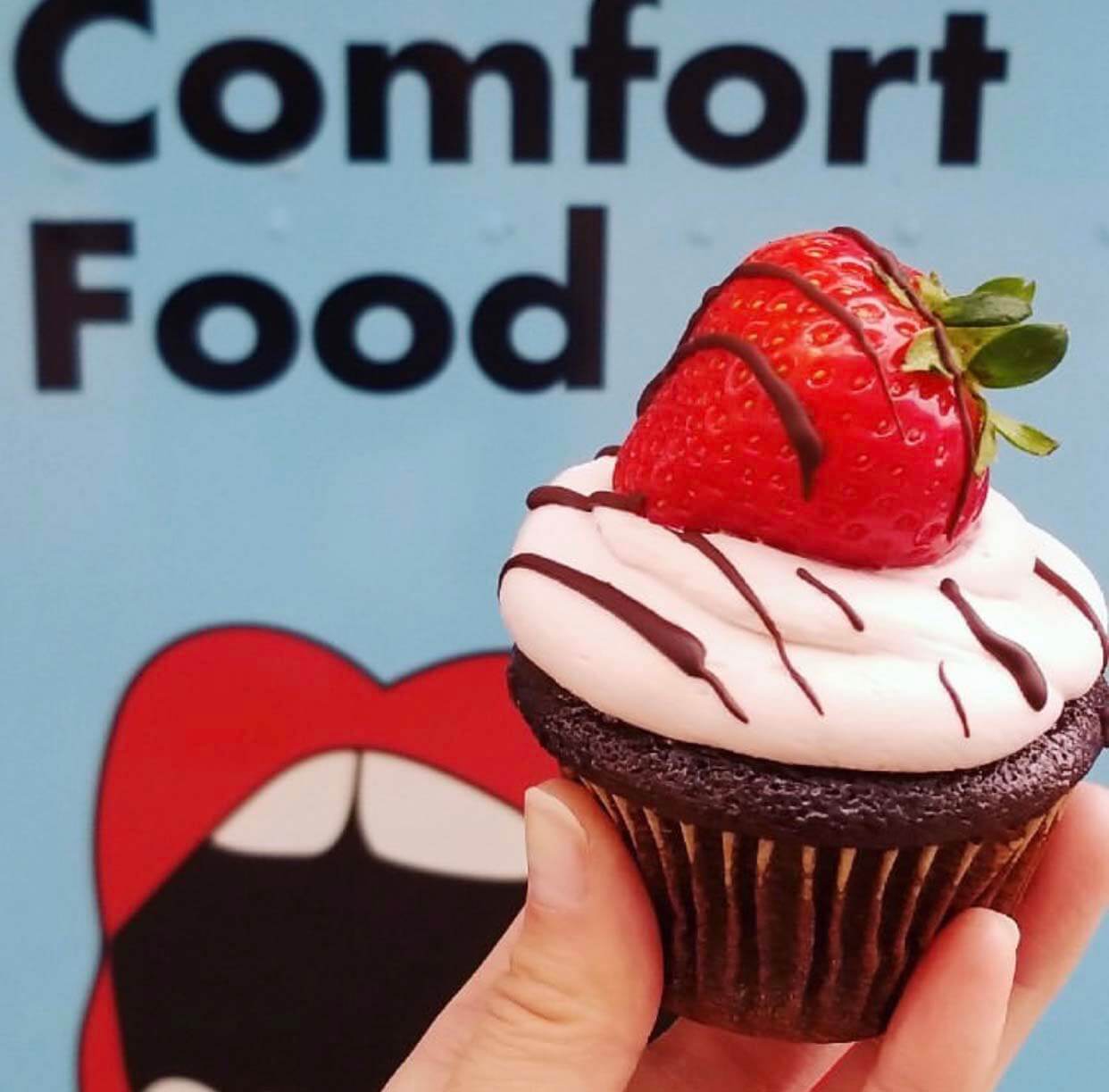 Baked Vegan Vixen
Inland Empire (Vegan Depot & IE Vegan Sundays)
A favorite at any vegan pop-up event, Baked Vegan Vixen has some of the most picturesque cupcakes the city has to offer. With yummy takes on candy favorites like Twix and Reese's Cups, their Twix cupcake is a top seller and features crushed cookies covered in caramel fudge frosting.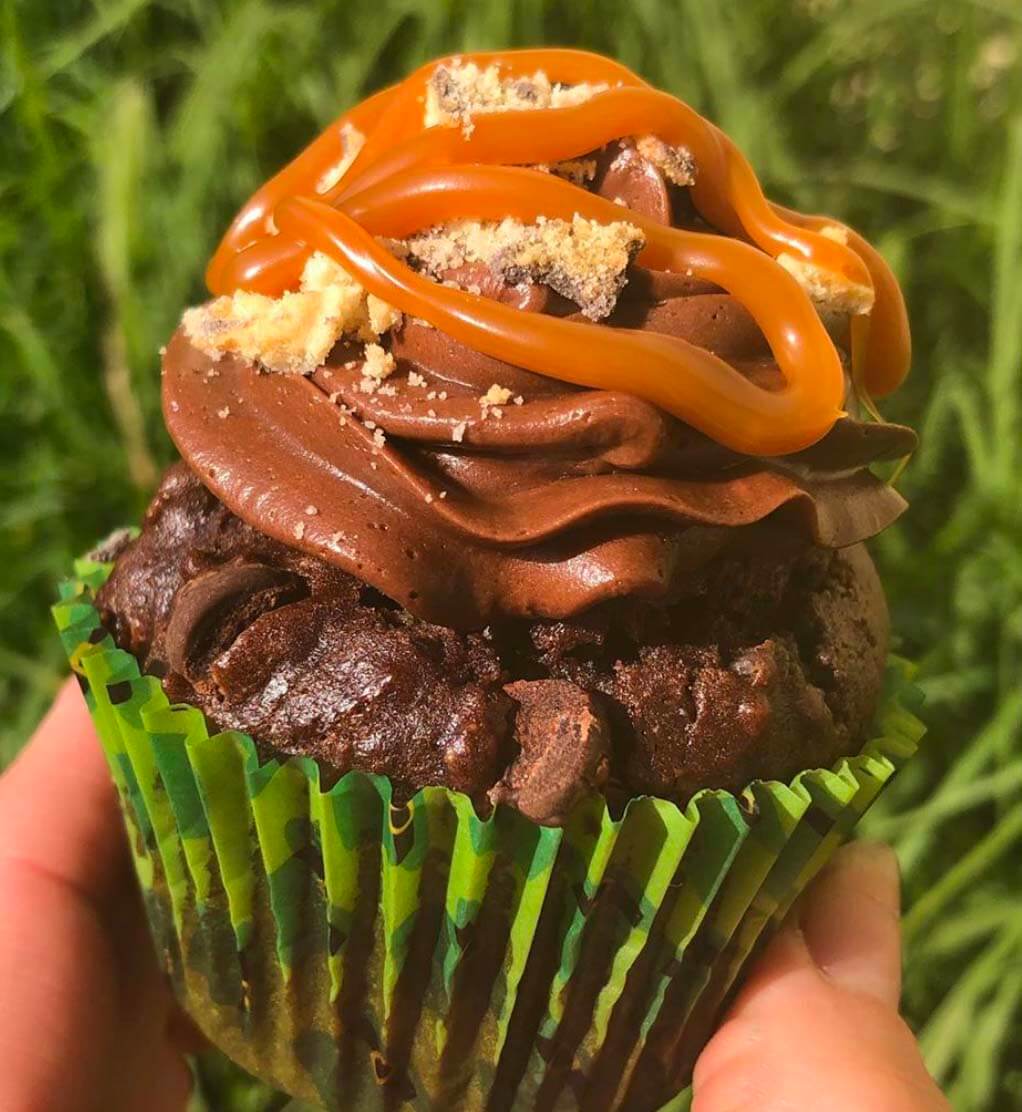 Karma Baker
Westlake Village
Offering up a taste of childhood snack time, Karma Baker has a gluten-free and vegan spin on the classic Hostess chocolate cupcake with vanilla cream filling. A perfectly nostalgic treat, but even better than you remember! Karma Baker also offers nationwide shipping with their unique and tasty Karma Cake in a jar, available in a four-pack.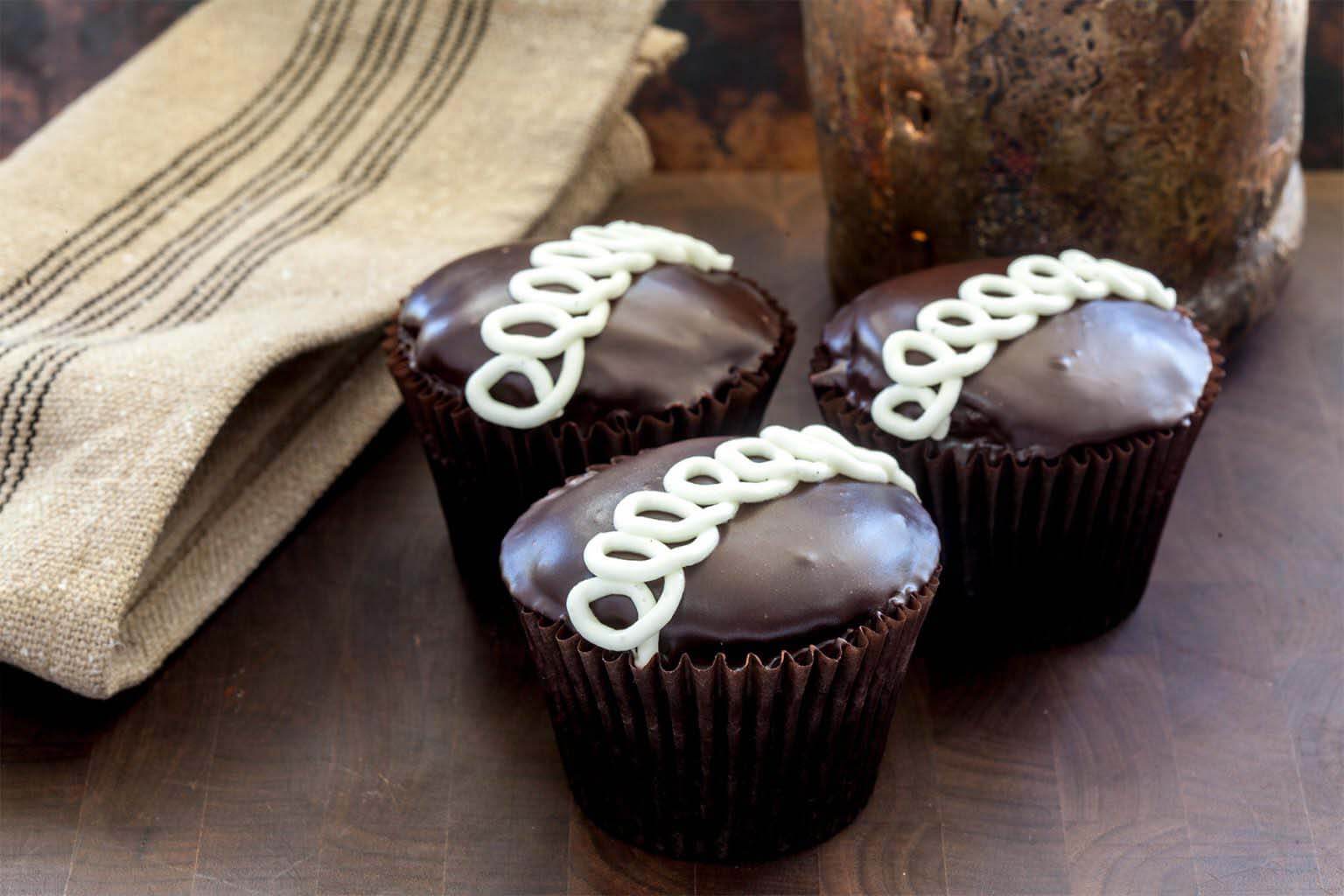 Baby Love Sweetery
North Hollywood (Pickup and Delivery)
With cupcakes available by the dozen for pickup or deliver and tucked away in North Hollywood, Baby Love Sweetery is a fully vegan and soy-free, Black-owned business, and a must-try for any Halloween party this season. Pictured here is a top seller, the Mexican Hot Chocolate Cupcake.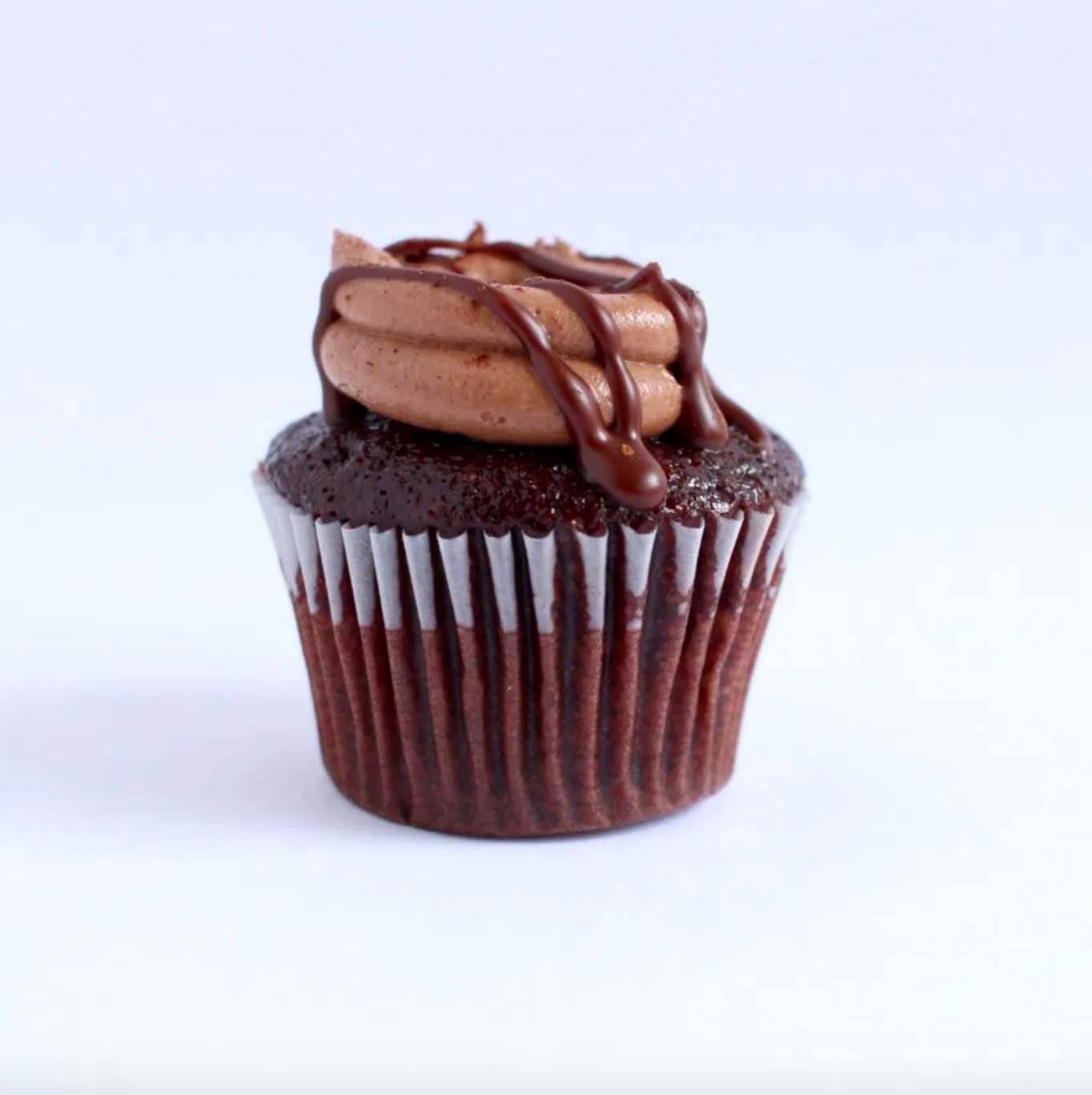 Flore Vegan
Silver Lake
Flore Vegan is the perfect taste-of-home restaurant. A cozy neighborhood spot in the lively Silver Lake neighborhood, they offer an amazing baked goods section on their menu. The Chocolate Peanut Butter cupcake tastes just like Grandma used to make—but vegan!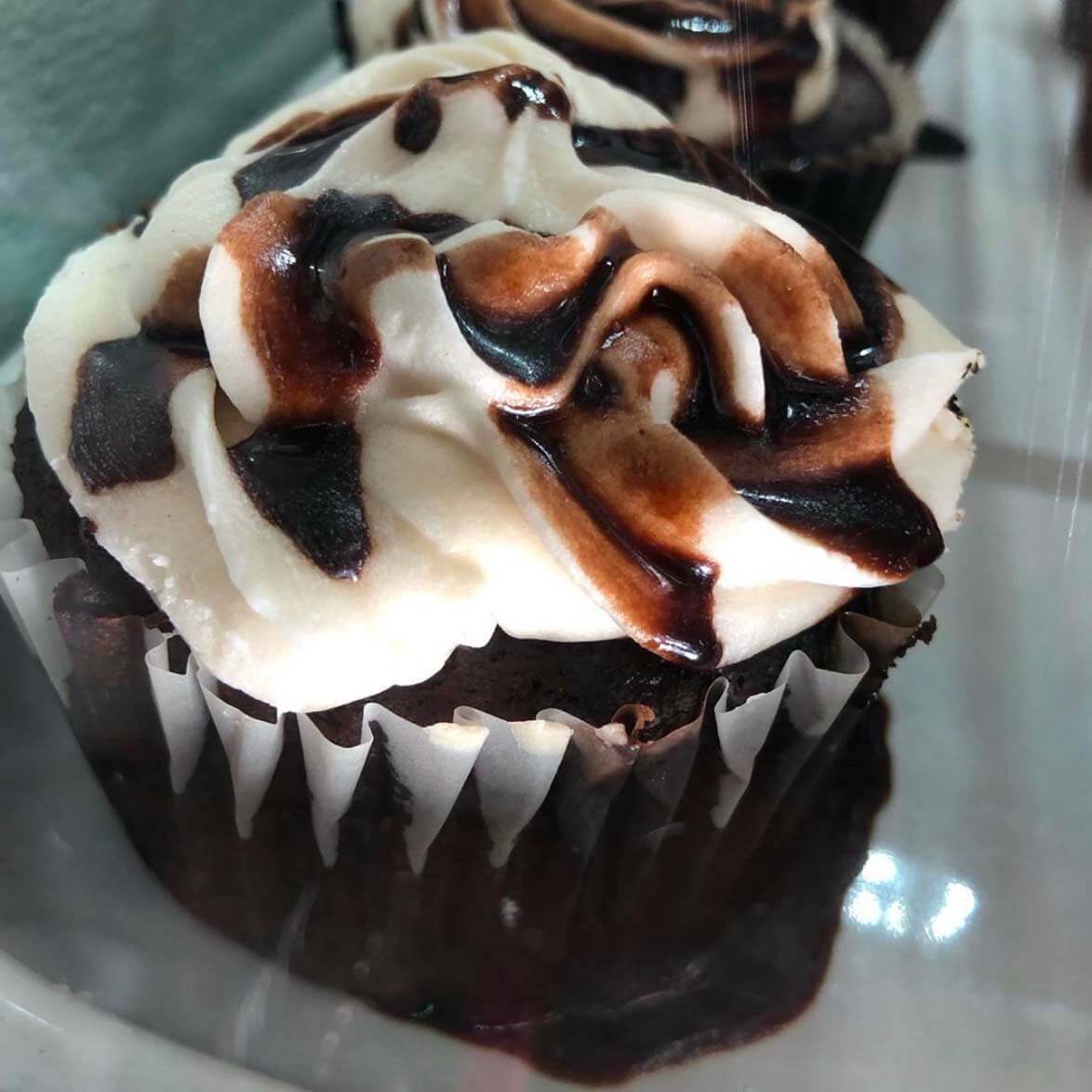 Erin McKenna's Bakery
Larchmont & Santa Monica
Vegan and gluten-free, Erin McKenna's Bakery has taken over both coasts, and we are so happy to share their Double Chocolate Cupcake with the chocoholics among us. Picture perfect, you'll be hard-pressed to leave with just one.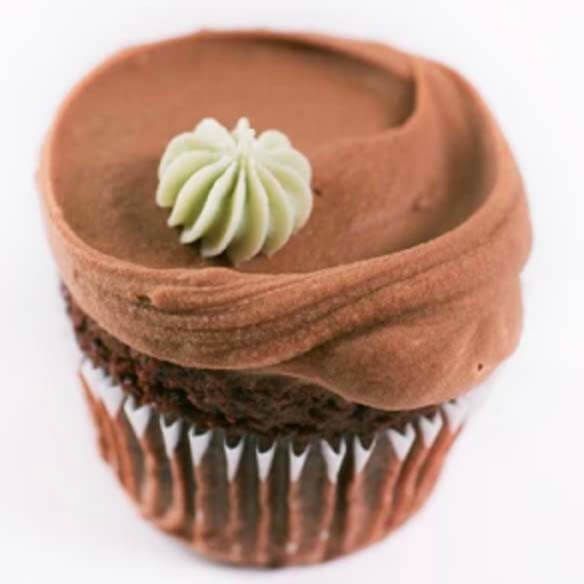 Hinterhof
Highland Park
With Oktoberfest over, you can still October-feast with German-inspired vegan fare and a taste of Berlin right here in Los Angeles. We may be cheating here, but how could we not with a Black Forest skillet cake that looks this good? Share with your favorite guys and ghouls, or keep all to yourself—we won't tell! 😉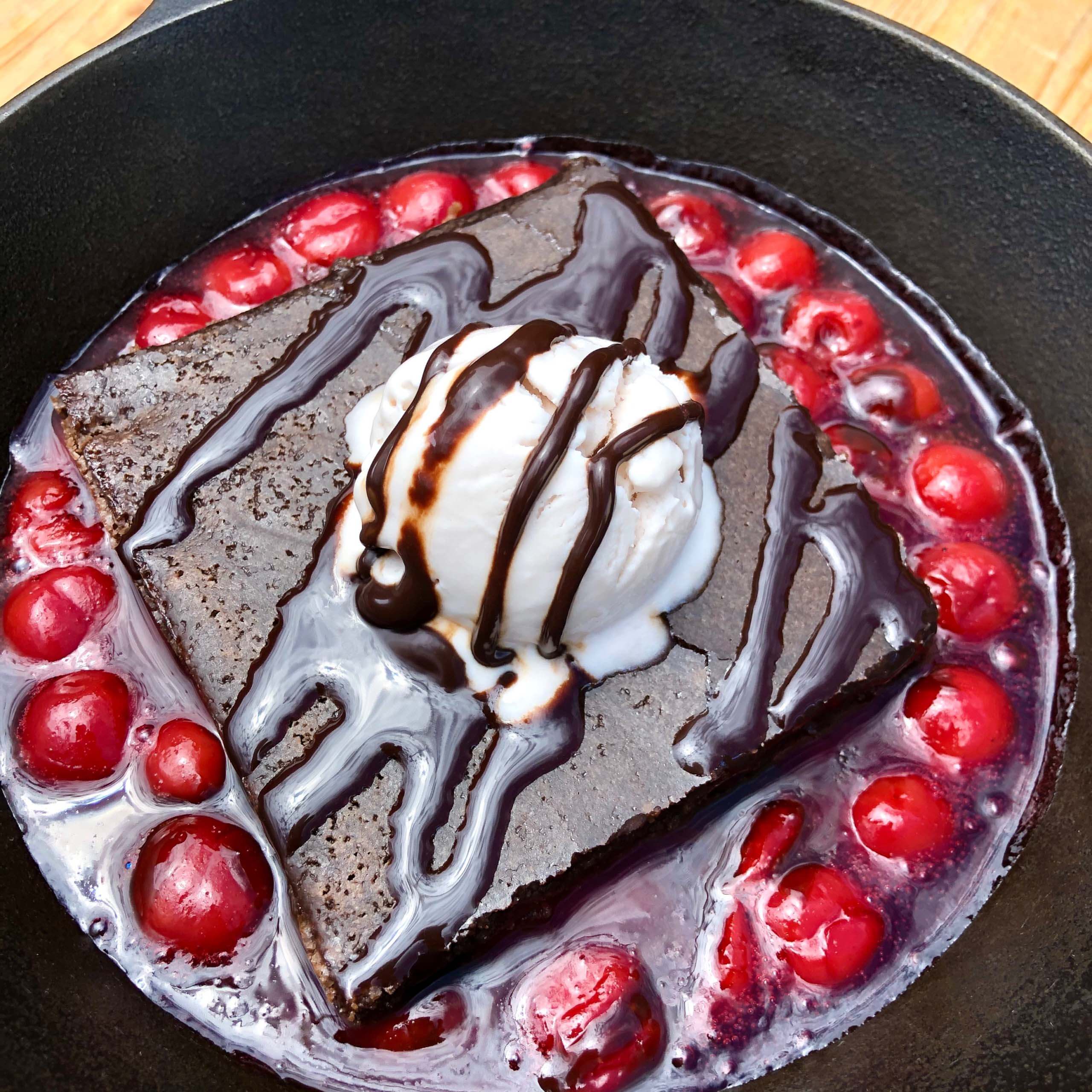 SunCafe
Studio City
SunCafe is a long-time vegan staple in The Valley, and it's impossible to leave after a dinner or brunch without picking up one of their incredible desserts. The perfectly sized chocolate cupcake pictured here is a welcomed indulgent treat after a generous portion of their Baked Lasagna.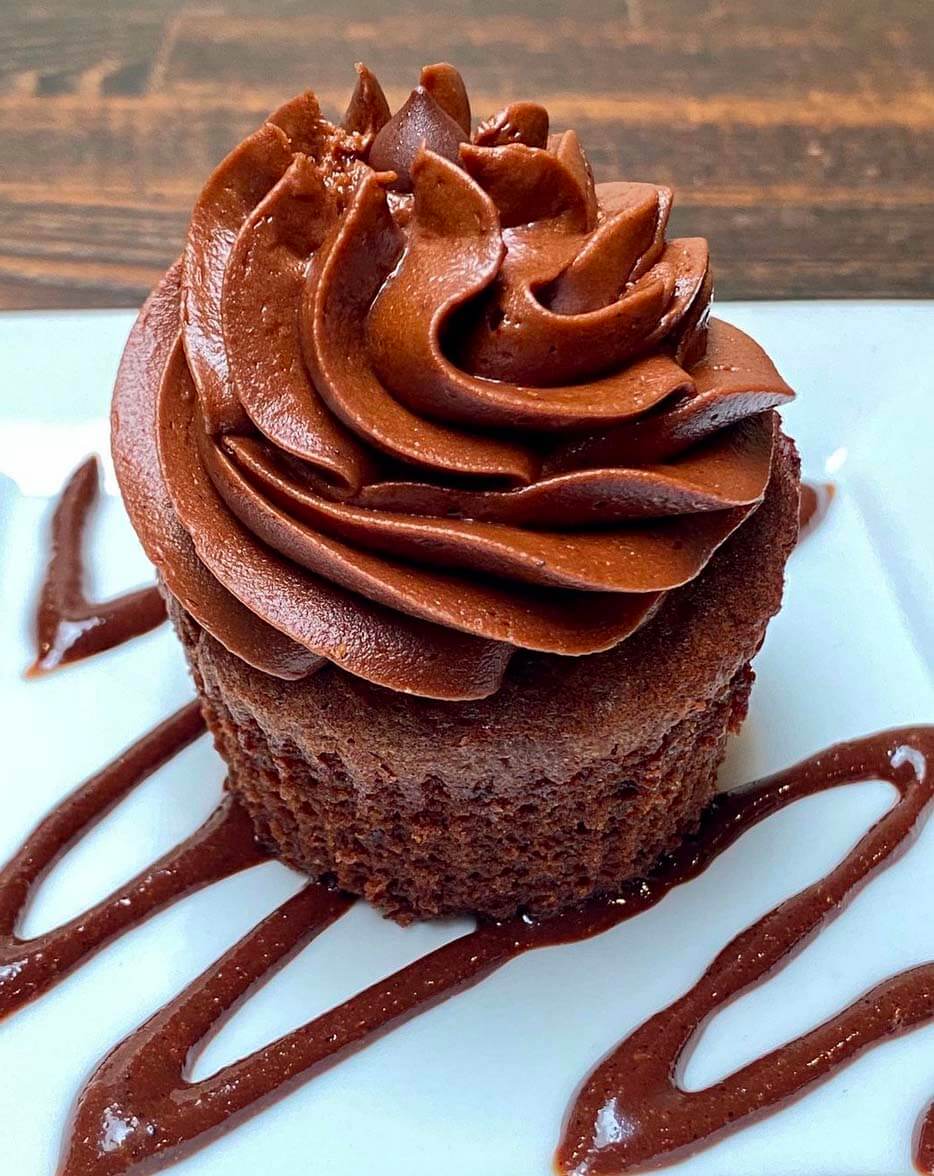 Big Sugar Bakeshop
Studio City & DTLA
With two locations in the Los Angeles area, Big Sugar Bakeshop perfectly marries chocolate and vanilla flavors with their Vegan Chocolate & Vanilla Bean Cupcake. Wherever you are in the LA area, you're not too far from one of their Valley or DTLA locations.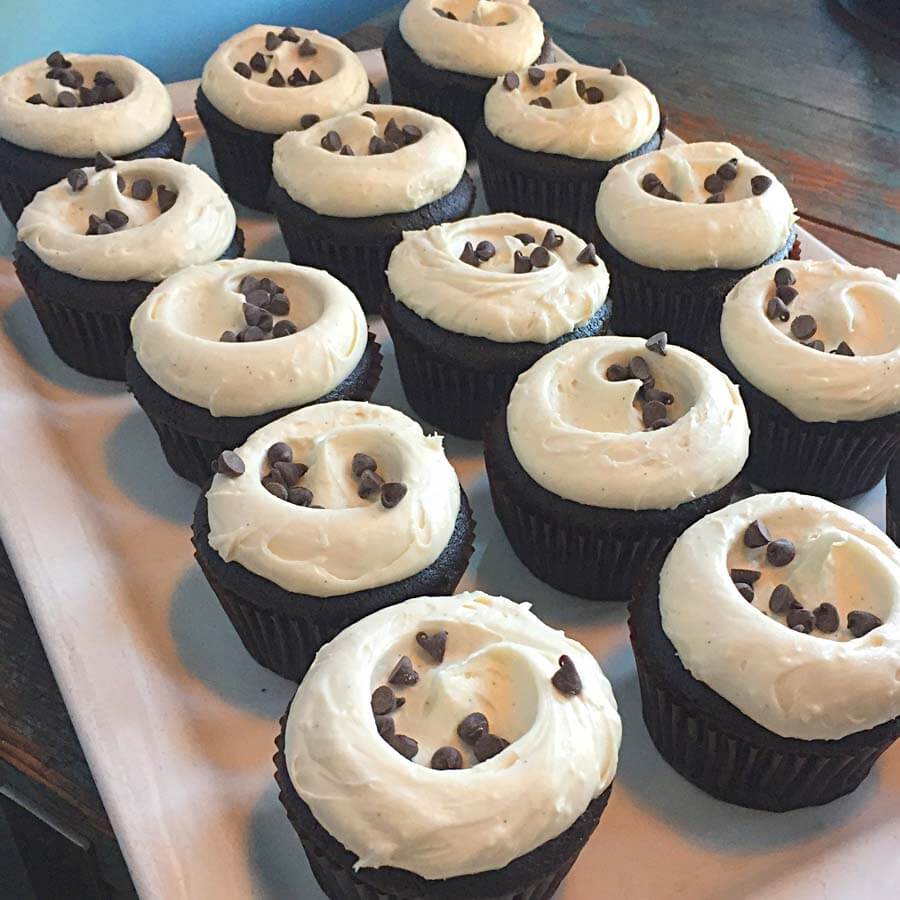 Half Baked Co.
Burbank
Just the name of the Death By Chocolate Cupcake from Half Baked Co. has us in our spooky feels. If you want to make an activity out of having your (cup)cake and eating it too, they also feature a Vegan Cupcake Decorating Kit.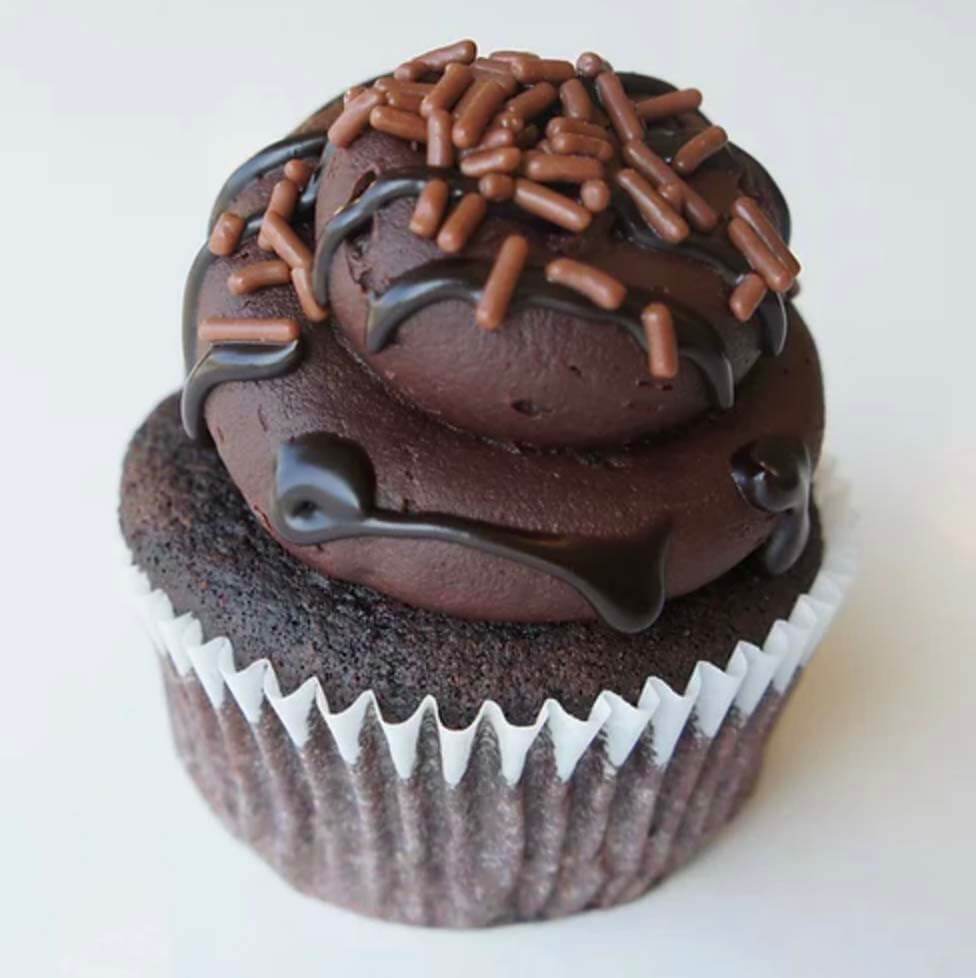 Whole Foods
Multiple Locations
Whole Foods has been actively adding to their vegan baked goods section in recent months. For an easy grab-and-go option for National Cupcake Day, they have not one, but at least two yummy choices for your sweet tooth! Pictured here is the Midnight Chocolate Cupcake by Just Desserts, or go for the Chocolate Blackout pack of four from Rubicon Bakery. The latter also offers a Neapolitan flavor that is *chef's kiss*.