Maddie is a Jewish vegan food blogger and recipe creator living in the Washington, DC area. She believes food is joy and baking is magic. Check out her website, the-jewish-vegan.com.
All Articles by Maddie
Recipes
See the article vegan mac and cheese recipe
Vegan Mac and Cheese Recipe
This classic mac 'n' cheese features vegan milk, butter, and cheese shreds and is the ooey-gooey cheesy mac of your comfort food dreams in just 25 minutes. Adding some additional nutritional yeast makes this dish even cheesier. I top mine with sun-dried tomatoes, which add a bit of a contrasting flavor and texture to the dish. If you use gluten-free pasta, this entire meal can be gluten-free friendly!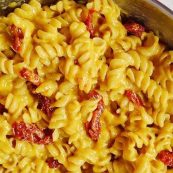 See the article vegan sufganiyot recipe for hanukkah
Vegan Sufganiyot Recipe for Hanukkah
These jelly-filled donuts are the perfect fried treat for any Hanukkah celebration! Stuff them with your favorite flavors of jelly or get creative and use chocolate spreads, apple butter, or other sweet fillings. At the end, dust these donuts with powdered sugar for an extra little sugar rush.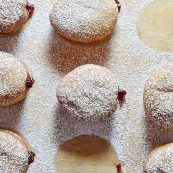 See the article vegan latke recipe for hanukkah
Vegan Latke Recipe for Hanukkah
This easy vegan latke recipe is perfect to fulfill all of your potato pancake needs for Hanukkah. It's a simple and classic recipe featuring grated potatoes and onions, plus a few spices, fried in oil. Modify it to meet your preferences—try grating in some jalapenos or adding chili powder. The only question left: What will you top your latkes with?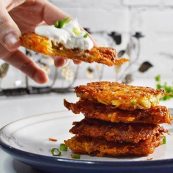 Subscribe Now
Get the premier vegan food and lifestyle magazine delivered to your door (or inbox!)
Order the magazine!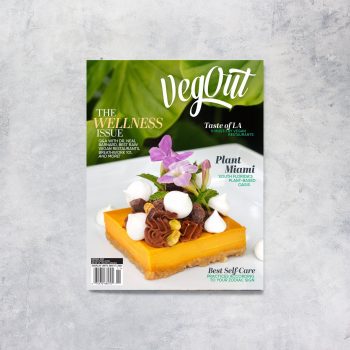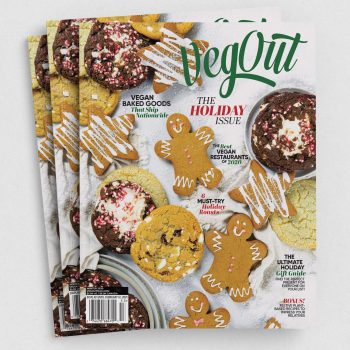 Navigation