Even dressed in a festive green outfit, you'll still want to pinch yourself when you see all the delicious treats LA has to offer for this St. Patrick's Day. We're rounding up some of the sweetest cakes, shakes, and cookies throughout the city. You won't need the luck of the Irish to get your vegan goodie fix!
Beverly Grove, Echo Park, Koreatown, & Riverside
Who needs the Shamrock Shake from McDonald's? Especially when Monty's Good Burger has their own take on the St. Patrick's Day go-to treat. It's so good, you won't miss the real thing at all. Made with organic soft serve, mint flavor, and crushed cookies on top, this is what vegan shake dreams are made of. While you're there, don't forget to pick up one of LA's best burgers—the green lettuce counts, right? Note: This special shake is available for one day only, Wednesday, March 17.
Westlake Village
JOi Cafe will have two drinks to kickstart your morning before you switch to green beer in the evening. Choose from a minty matcha or their health-packed "matcha maker"—a blend of matcha, MCT oil, spirulina, and an immunity mushroom blend. The soothing taste of matcha will give you just enough pep in your step to continue your green food tour for the rest of the day. The shop will also carry a selection of treats from Yvonne's Vegan Kitchen and green ginger matcha doughnuts from SunOven.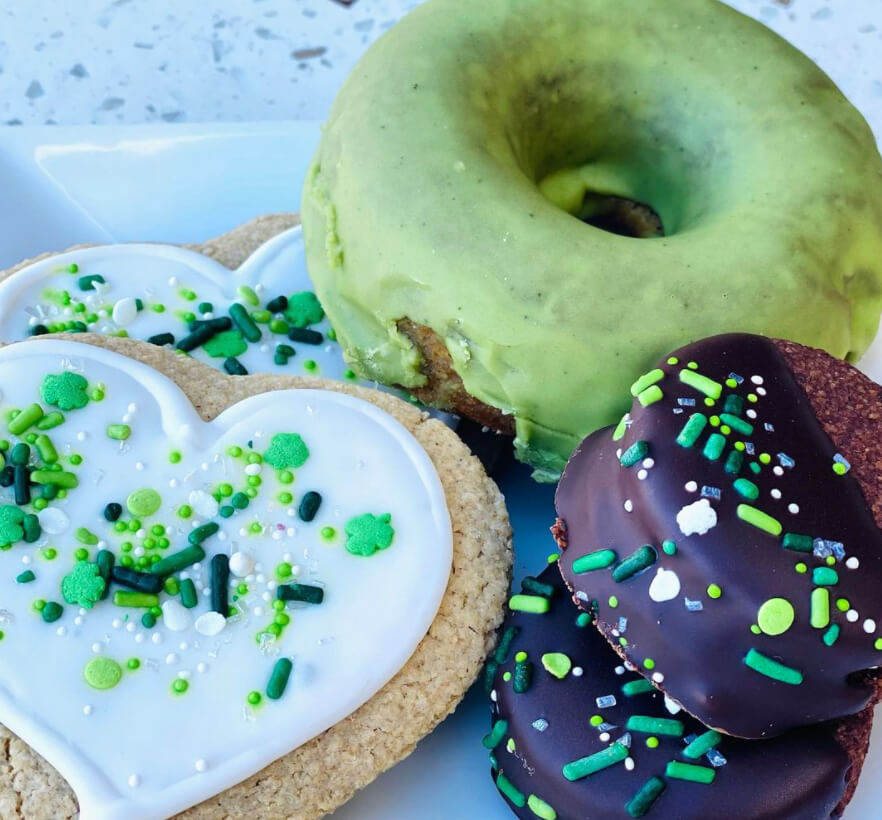 Multiple Locations & Nationwide Shipping
Goodies from Yvonne's Vegan Kitchen can be found in over 50 coffee shops and bakeries throughout Los Angeles and Orange County. With a vendor list like that, you won't have to travel far to find a location near you, or order online and let the treats come straight to your door. Offerings for the green-themed holiday include minty thin mints, chocolate or vanilla cupcakes with green icing, and a full-size chocolate crème de menthe cake.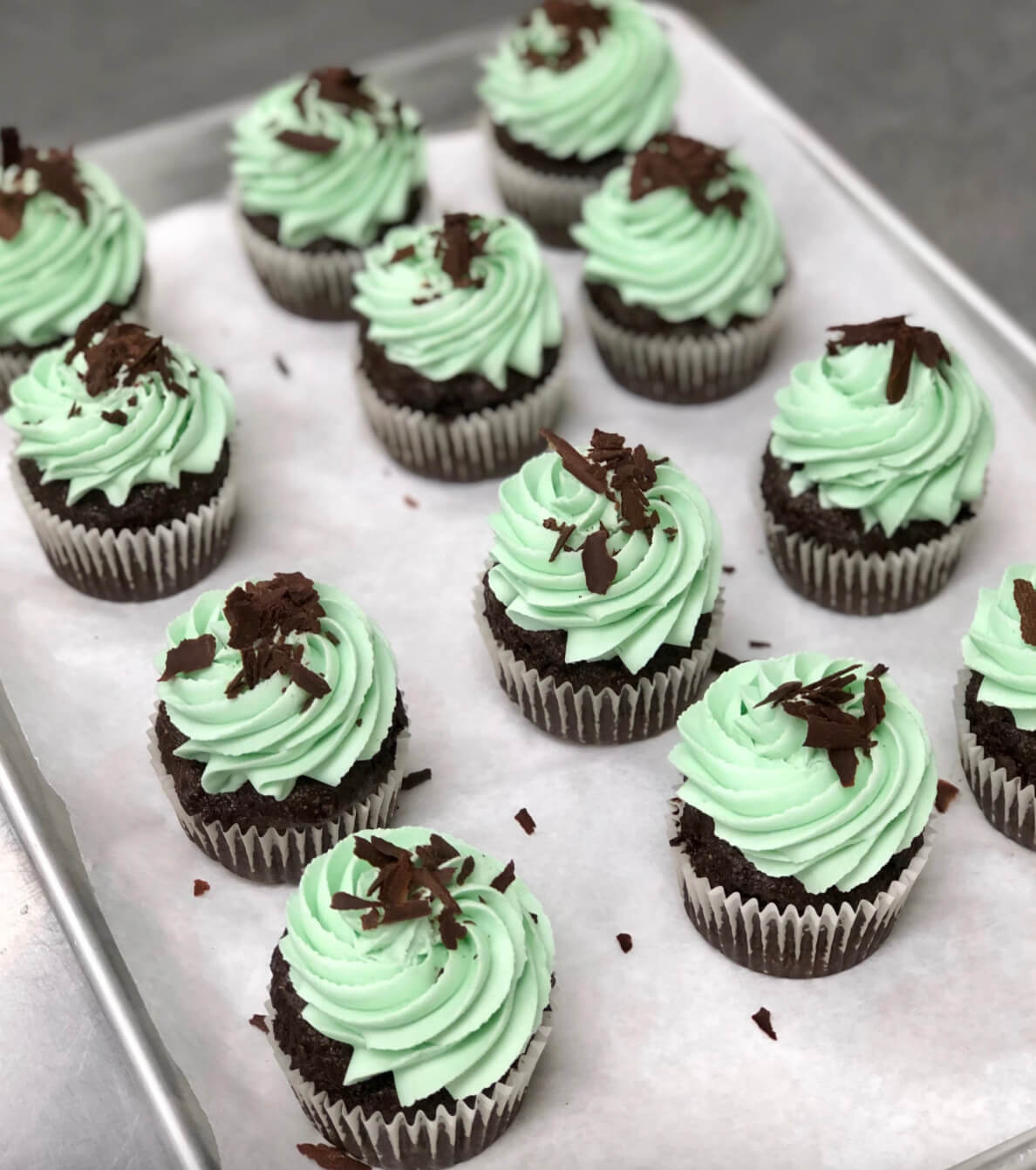 San Diego & Nationwide Shipping
If you want to feel lucky every month, sign up for the Cookie Love Club by Maya's Cookies. San Diego-based, it's worth the drive from LA, but no need to brave the traffic when you can have cookies delivered straight to you each month. For March, the subscription box will feature three new exclusive cookies—Irish Mint Mocha, Irish Whiskey, and Lucky Sprinkle. Order by March 11th to get them in time for the holiday!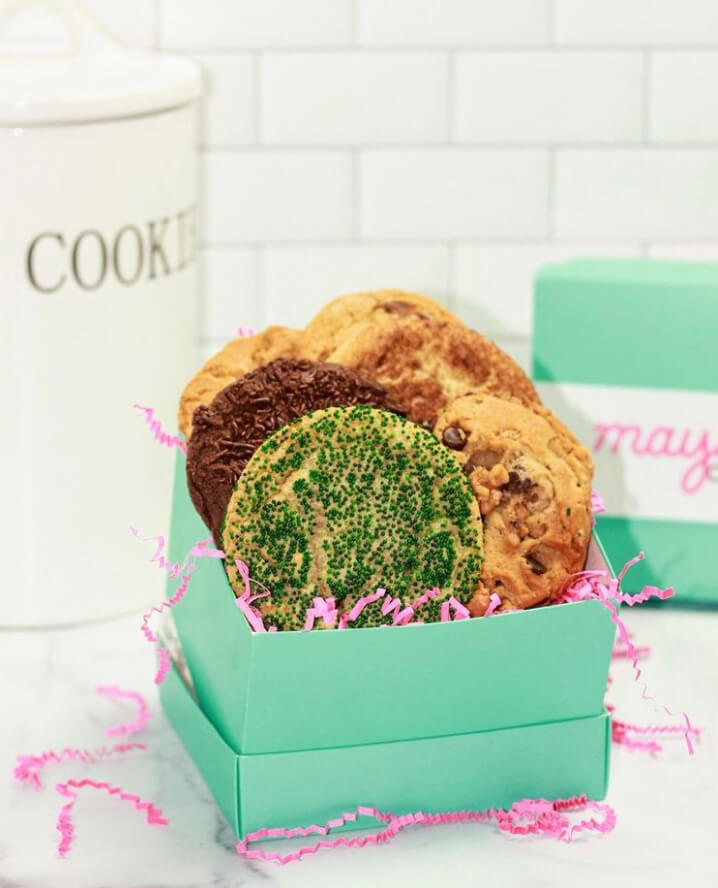 Westlake Village & Nationwide Shipping
Karma Baker never fails to impress us with their extensive and creative holiday-themed offerings year-round. This holiday is no exception, with the LA-based gluten-free bakery selling green cake pops and doughnuts colored with spirulina, and adorable shamrock-shaped Karma cookie sandwiches filled with crème de menthe. The cookie sandwiches come in a pack of two, so share one with a friend and rack up some of your own good karma.
Silver Lake
The folks at Little Pine will be serving a five-course tasting menu for St. Patrick's Day, but we're all about the matcha green tea creme brulee that will also be available a la carte. Stop by and immerse yourself in the full tasting menu for a festive date night on the patio, or grab the matcha-based dessert to-go. Matcha green tea flavors combine with coconut milk, maple syrup, cashew creme, and brown sugar to satisfy any sweet tooth.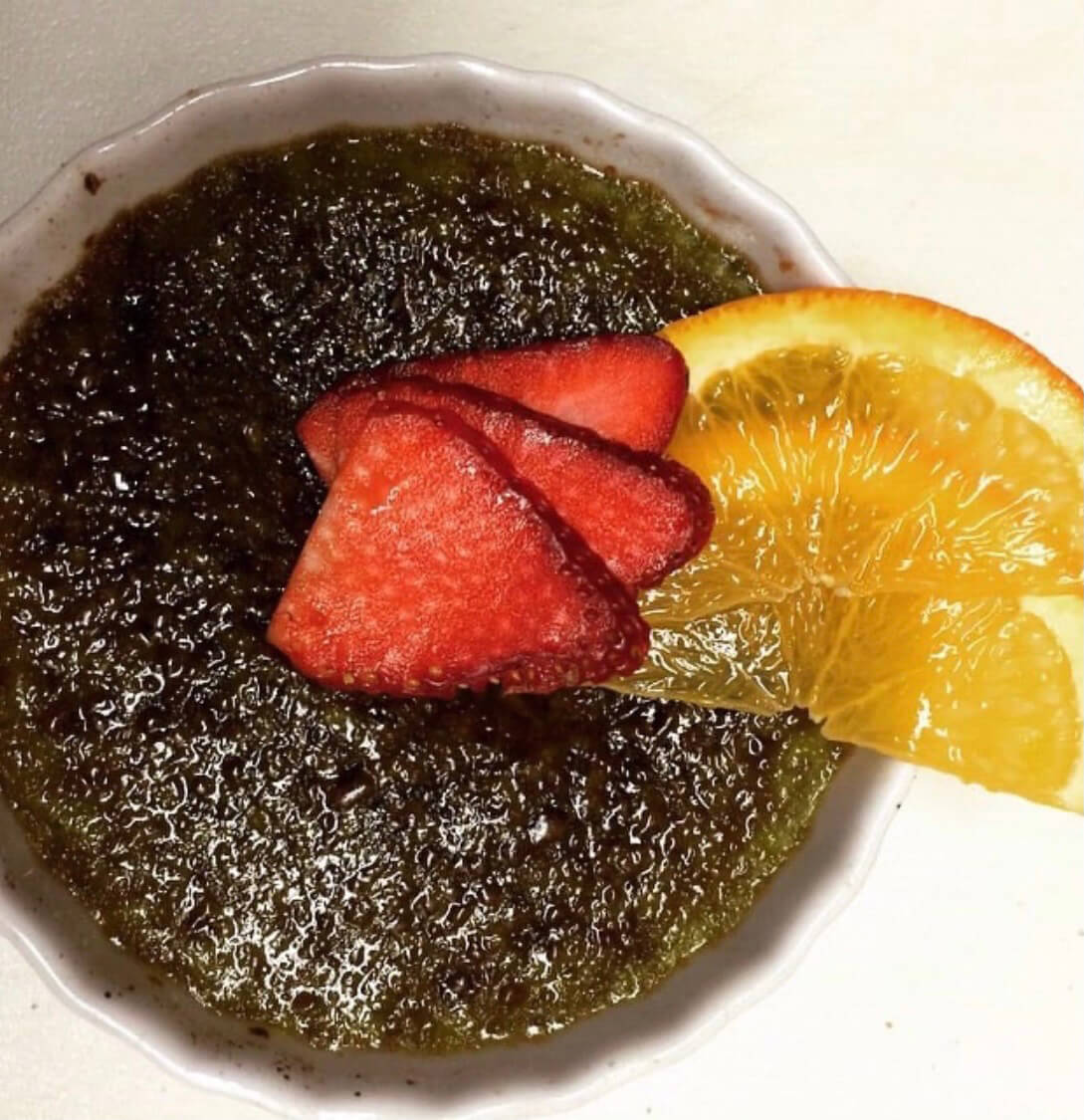 Local Pickup/Delivery & Nationwide Shipping
We're in luck because Verón will be carrying not one, but two new macaron flavors for the St. Patty's holiday. The two holiday-themed flavors are shamrock shake-flavored macarons with a maraschino cherry and the Irish cocktail-inspired option made with Baileys Almande Liqueur. The French treats can be ordered online and delivered straight to your doorstep in Los Angeles, or send some to a friend across the country via delivery nationwide. Order by March 14th for arrival by St. Patrick's Day.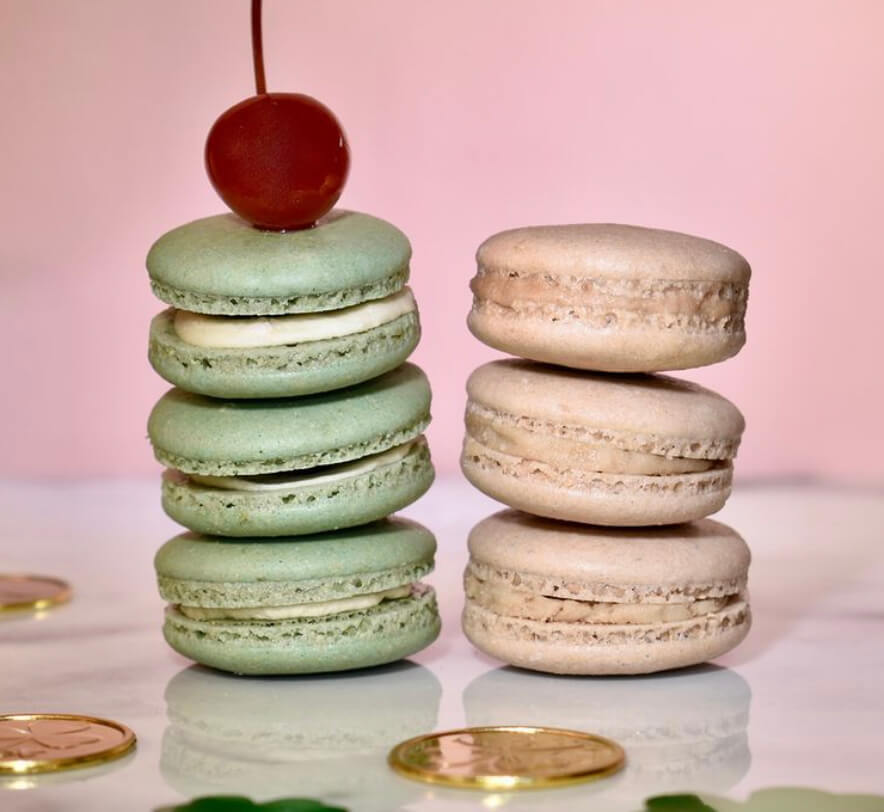 Pop-Up
Start your St. Patrick's Day celebration a few days early by swinging by the Inland Empire pop-up IE Vegan Sundays, and grab some festive treats from Baked Vegan Vixen. The 100% vegan bakery pop-up will have several treats available on Sunday, March 14th including their "Slutty Brownies" with mint Oreos, Thin Mint cupcakes, green funfetti sugar cookies, and green festive cinnabuns. Yum!