Back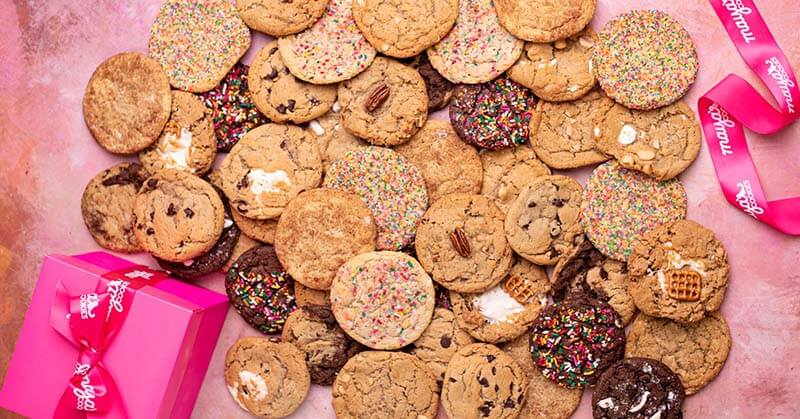 Black-Owned Vegan Business Spotlight: Maya's Cookies
Remember when you first went vegan and you scoured the shelves of Ralphs for a bag of cookies that might accidentally be okay to eat? Oreos are great and all, but sometimes you just want a plant-based, fresh-baked, gooey chocolate chip cookie.
RELATED: Black-Owned Vegan Business Spotlight: T&T Lifestyle
---
Want even more vegan news, food, and lifestyle content? Subscribe to VegOut LA Magazine or VegOut NYC Magazine!
Maya felt the same way. A long-time vegan, she searched everywhere for a gourmet version of one of these soft-baked treats. After realizing how difficult they were to find, she began to experiment in her own kitchen with different recipes. Her friends and family soon told her that not only were her cookies the best vegan cookies they'd ever had, they were the best cookies period.
With two of her sons college, Maya began searching for ways to help pay for their tuition, and so with the help and support of her family and friends, Maya's Cookies was born.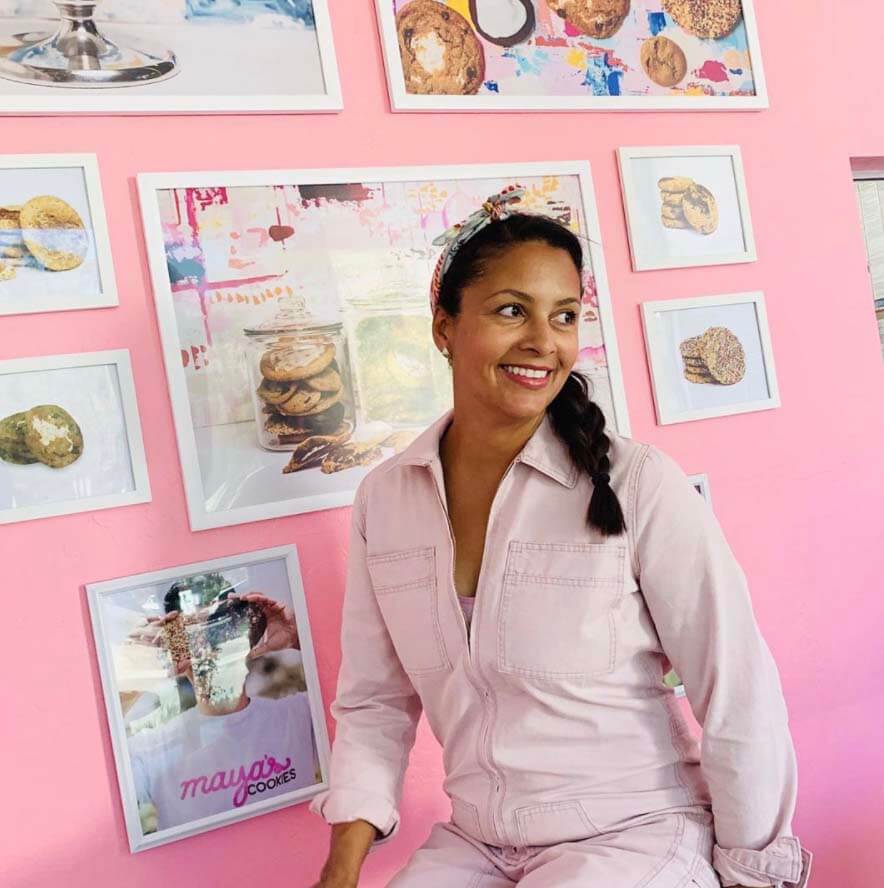 The Flavors
Maya has continued to experiment and try new recipes, so there's a cookie for everyone!
The classic Chocolate Chip is a bestseller, and has been known to beat out non-vegan cookies at various competitions. It's that good. You can also find other classics in the lineup, like Snickerdoodle and Funfetti. And if you're gluten-free, you have the option for a Chocolate Chip S'mores, as well as the classic Chocolate Chip.
If you're feeling spontaneous, go for the Everything Cookie, which comes stuffed with chocolate and caramel chips, pretzels, oatmeal, pecans, and marshmallows; the perfect balance of sweet and salty.
Maya has a hard time choosing a personal favorite, because each recipe was inspired by an event or memory in her own life. But if she could give you a tip, it would be not to miss out on the Caramel Pecan or Brown Sugar Butterscotch. If you can't decide on a flavor, Maya's Cookies offers a variety of sampler baskets on their website.
Where to Find Maya's Cookies
You can find Maya's Cookies at various coffee shops and farmers markets throughout the San Diego area. But if San Diego seems like too far of a trek, don't worry, they ship nationwide! They operate out of a large commercial kitchen where they bake fresh cookies daily to fulfill online orders. All of the cookies are shipped the same day they are made, so freshness is guaranteed.
If you do live in the area, make sure to stop by their warehouse and pick up some take-and-bake cookie dough to stash in the freezer for that time two months from now when you think to yourself "is it seriously still 2020?"
Click here to shop now and use promo code VEGOUT10 for 10% off your order!
Cayla White
@cayla__white
Cayla is an event planner, copywriter, catering manager, and vegan foodie. If she's not working, she's probably catching one of her favorite composers in concert, riding her bike to the movies, watching a gorgeous sunset at the bluff in Long Beach, or convincing her girlfriend to go out to eat at another vegan restaurant … again.
Articles by Cayla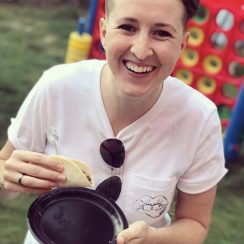 More from VegOut
Subscribe Now
Get the premier vegan food and lifestyle magazine delivered to your door (or inbox!)
Order the magazine!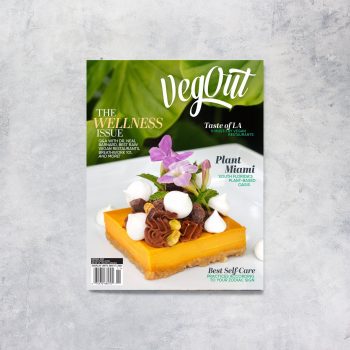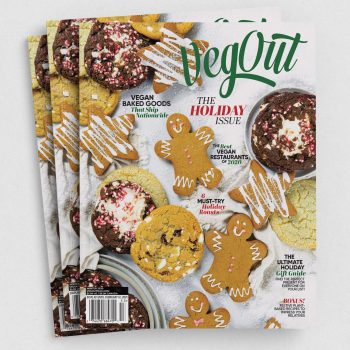 Navigation