Add these festive staff picks to your holiday season.
At VegOut, we don't just write about vegan holiday goodies and festive local eats; we're soaking up the season just like you! While we're strategizing content and em-dashing through the snow—where are our writers at?—we're also celebrating with treats and building traditions around our cruelty-free favorites. From plant-based roasts and vegan eggnog to marshmallow-topped cocoa and organic spices, we're dishing on our holiday go-tos. Keep reading for VegOut staff picks: holiday favorites edition!
Maggie Ortlieb, VegOut Founder & CEO
In need of a quick, crowd-pleasing appetizer for the holidays? Maggie brings Miyoko's Creamery Aged Smoked English Farmhouse Cheese to all of her festive get-togethers, and even her non-vegan friends love it. This robust cheese wheel pairs well with assorted crudites, crunchy crackers, and slices of baked baguette—one fancy appetizer platter coming right up!
Tammie Ortlieb, Managing Editor
Having grown up in the South followed by the Midwest, Tammie loves preparing holiday comfort food. This will be her first season since transitioning to a whole food diet, and she plans to lean heavily on butternut squash, russet potatoes, zucchini, yellow squash, green beans, onions, apples, and Simply Organic Spices to help keep the annual traditions going.
Allie Mitchell, Social Media Manager & Staff Writer
Allie uses Baker's Semi-Sweet Chocolate in her peanut butter balls recipe—they basically taste like a vegan Reese's. These traditional desserts are so delicious that her non-vegan brother-in-law asks for them every year! Want in on the cruelty-free holiday dessert prep? Be sure to stock up on this accidentally vegan chocolate for your upcoming family dinners and work parties alike.
Photo credit: @liv_sweetbaking on Instagram
Anja Grommons, Staff Writer
Green bean casserole is a holiday staple in my family. My mom has been making a veganized version for years using Imagine Creamy Portobello Mushroom Soup, French green beans, and crispy onions. You can't go wrong with the GBC! The Imagine brand has a full lineup of vegan-friendly creamy soups perfect for holiday cooking and beyond.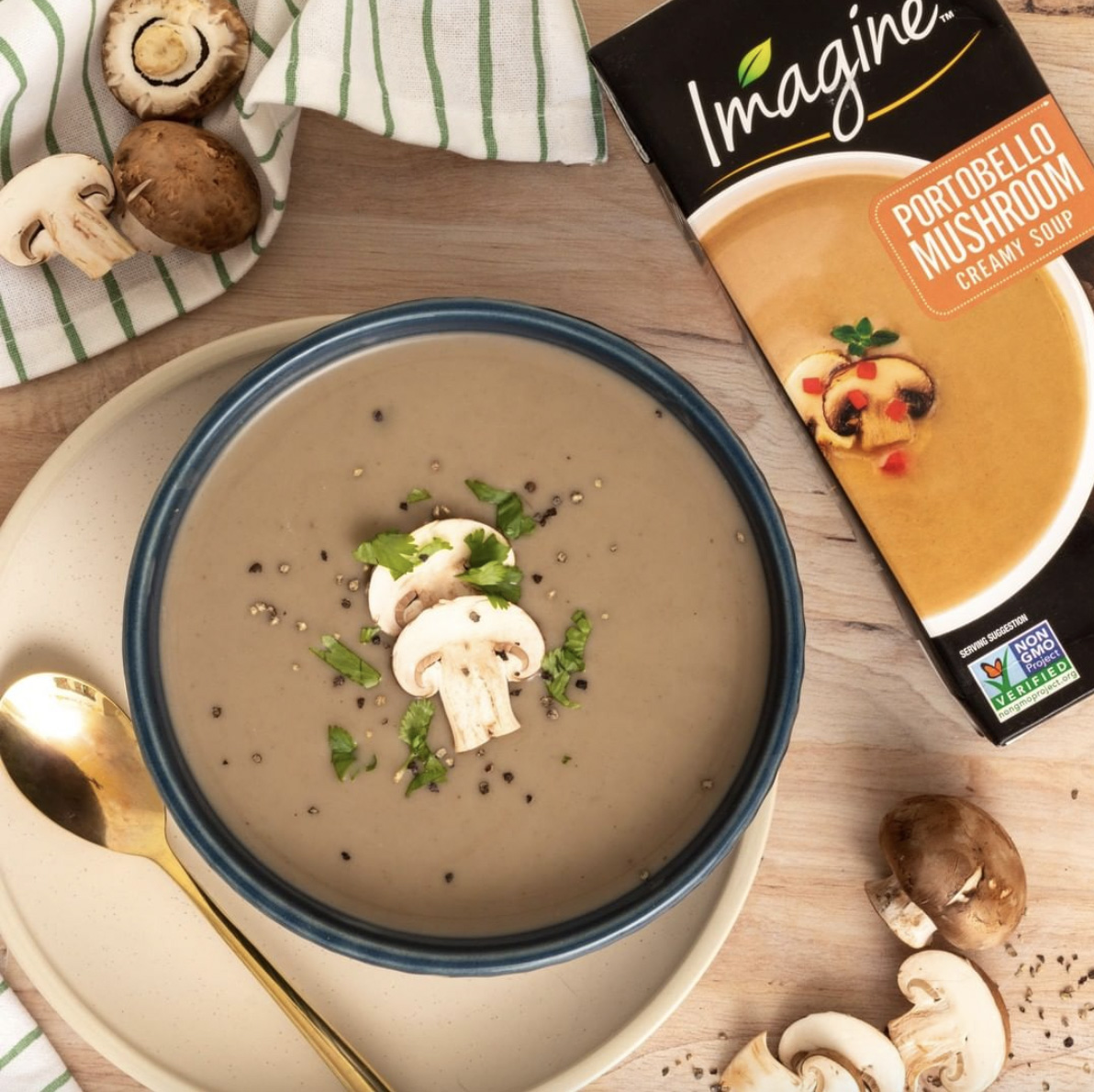 Kayla Pasko, Staff Writer
With all the tasty seasonal eats, Kayla is making sure we don't forget the festive sippers. Silk Nog is one of her favorite beverages to drink around the holidays. And if you're ready for a serving suggestion from a vegan pro, Kayla likes to sip her dairy-free egg nog with a splash of brandy. Cheers!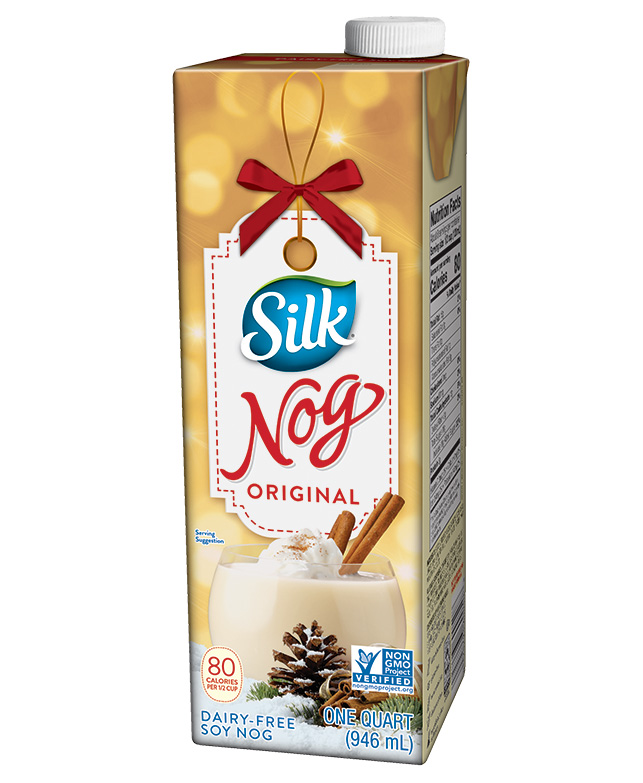 Cayla White, Staff Writer
Although Cayla prefers to cook most of her own holiday fare, she can't resist the Gardein Plant-Based Turk'y Roast. The roast is packed with flavor, and she loves the combo of sweet and savory profiles. Ironically, each VegOut staff member has a different holiday roast they will be obsessing over this holiday season. Check them all out here.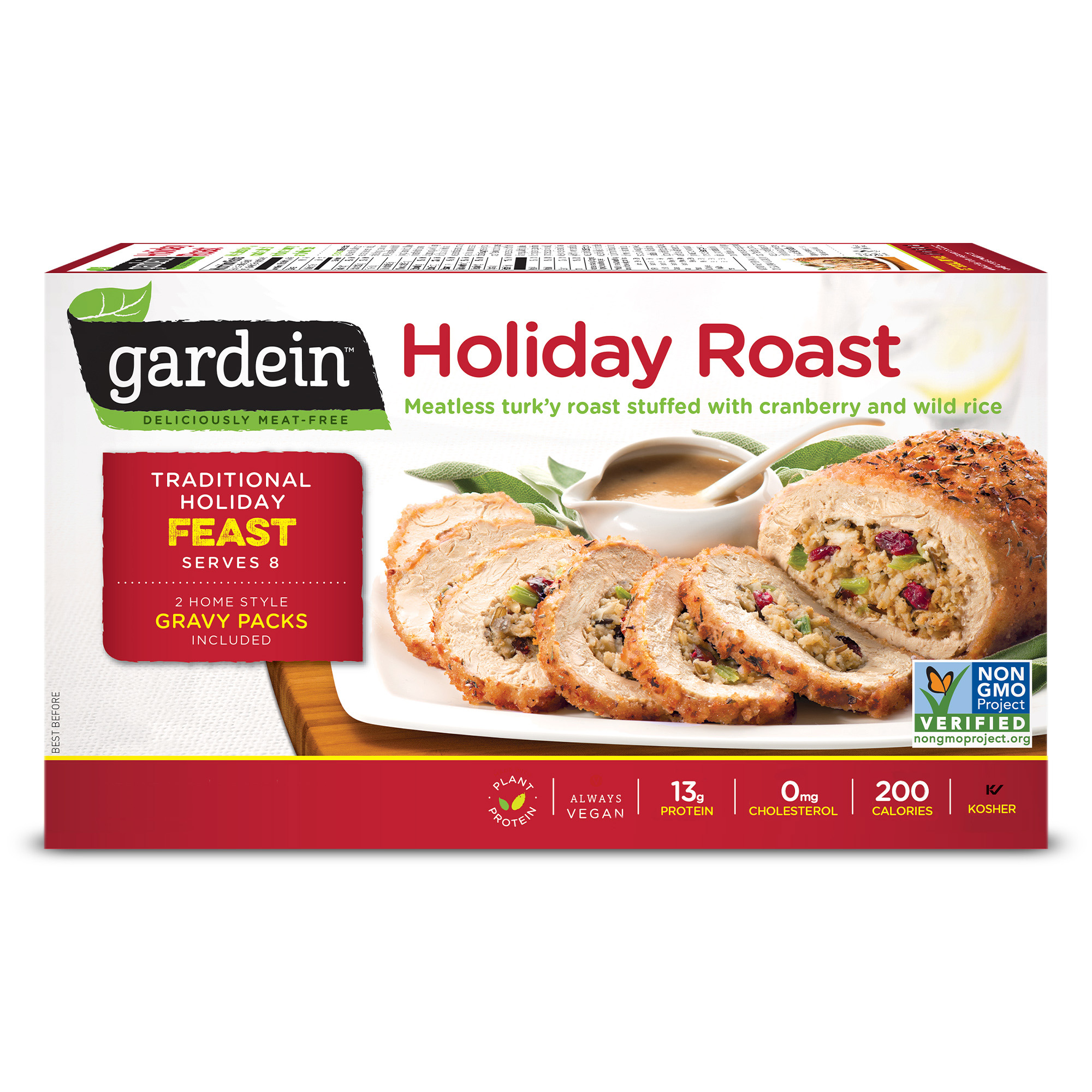 Laurie Chin Sayres, Brand Partnerships Manager
For a quick, pre-made addition to both holiday brunches and festive dinners alike, Laurie opts for Whole Foods Vegan Croissants. These flaky baked goods pair well with all of Laurie's favorite seasonal fixings, like mashed potatoes and plant-based Wellingtons. Keep a pack of these croissants on hand—we hear they make stellar sandwiches with holiday leftovers.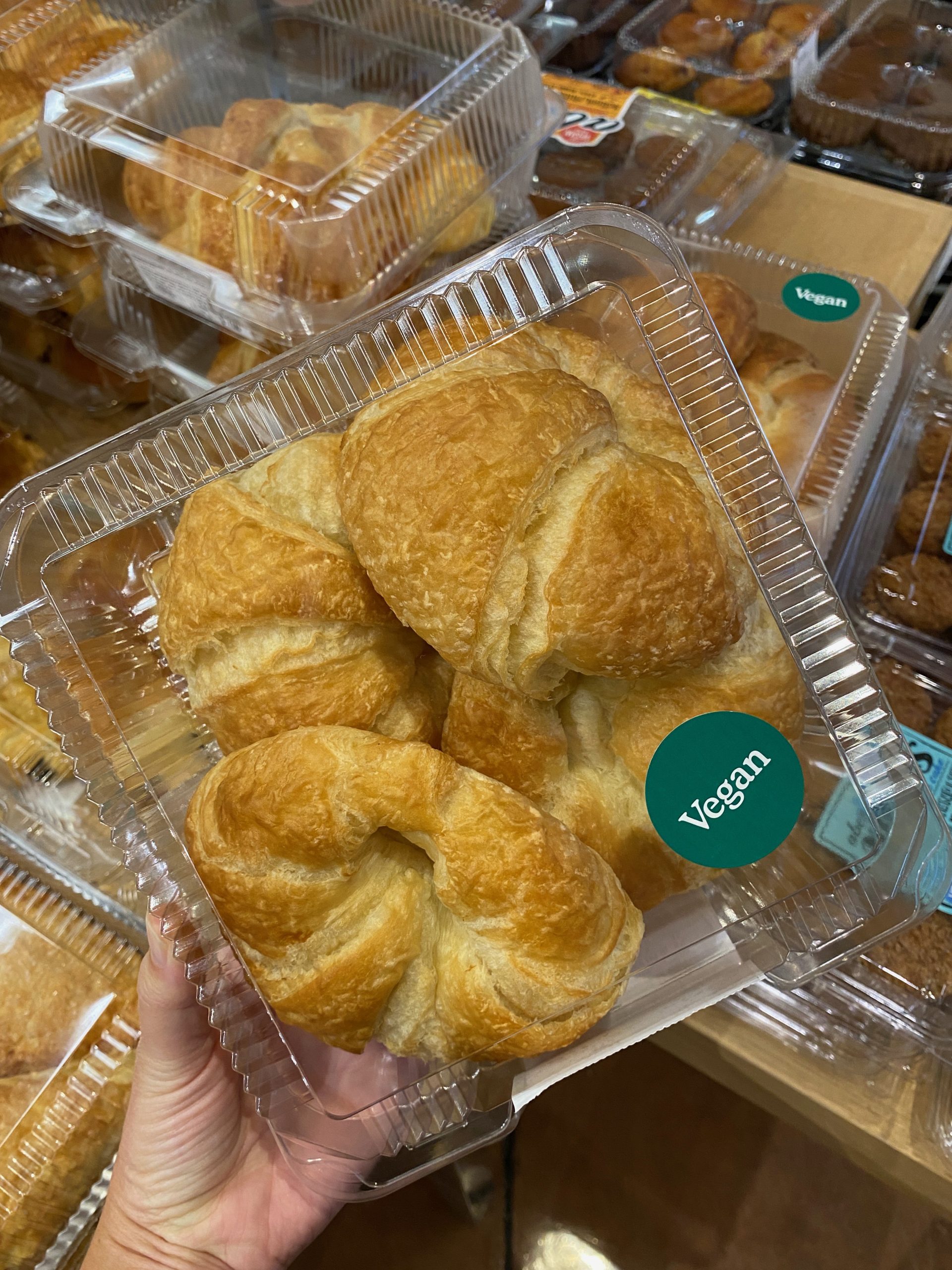 Natalie Brown, Editorial & Social Media Intern
Dandies Mini Marshmallows are a holiday essential for Natalie. On Christmas morning she and her family sip on hot chocolate topped with these gelatin-free mini marshmallows along with a scoop of vegan whipped cream—talk about a tasty tradition. Give Natalie's cozy cocoa a try or use these mallows in a variety of seasonal recipes—we see you sweet potato casserole.