Yep, Amazon has vegan candy! We're not sure if that news is exciting or dangerous ... well, it's a little bit of both! Why? Because no matter where you are in the country, you can order something sweet straight to your door! Game. Changer. But now there are so many plant-based treats out there, it's overwhelming! We took one for the team and tried all the sugary snacks we could (such grueling research, right?) Here's a list of our favorite vegan candy that you can order on Amazon!
First thing's first, chocolate! We are in love with these Dark Chocolate Coconut Bars, made from just three ingredients: organic coconut, organic cassava syrup, and dark chocolate. They are vegan, gluten-free, soy-free, and contain only 3 grams of sugar! UnReal carries plenty of other vegan candies like Dark Chocolate Peanut Butter Cups, Dark Chocolate Crispy Quinoa Peanut Butter Cups, Dark Chocolate Peanut Gems, and more!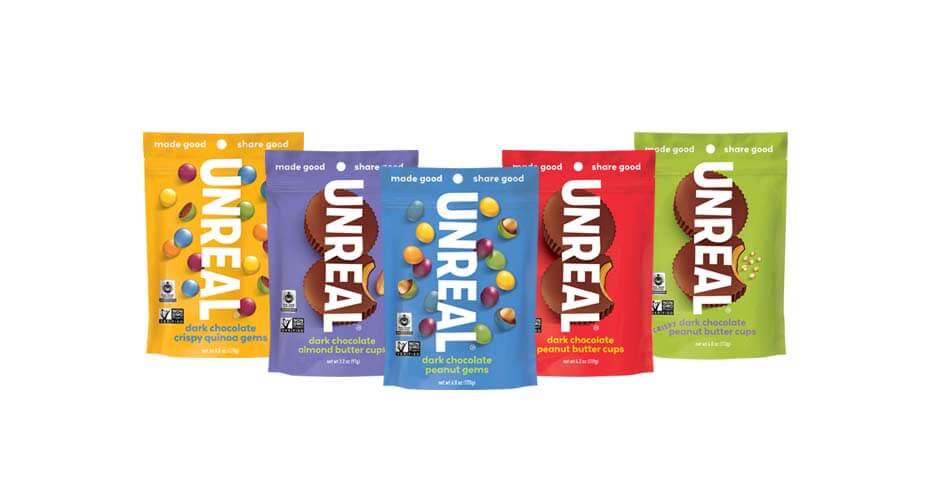 Sugar, spice, and everything nice! That's exactly what we think of when we bite into Organic Cinnamon Bears from Wholesome. These gummies are free from gelatin, red 40, and high fructose corn syrup, which means they're vegan! Check out their Fruity Bears, Fruit Chews, and DelishFish as well!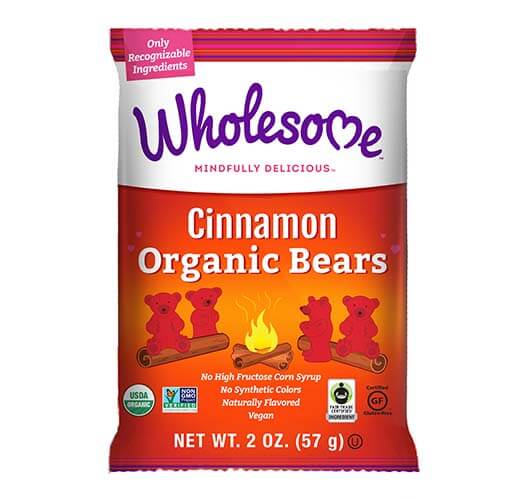 Do you want to know something awesome? Healthy vegan candy bars exist! Do you want to know something even more awesome? They are sold on Amazon! The team at Nelly's Organics has mastered the texture, flavor, and sweetness of candy bars, but with cleaner ingredients! Choose between the flavors of Chunky Almond Butter, Coconut, Caramel Nougat, Double Chocolate, German Chocolate, Nutty Nougat, and Peanut Butter Coconut. Or if you're indecisive like us, simply order the variety pack!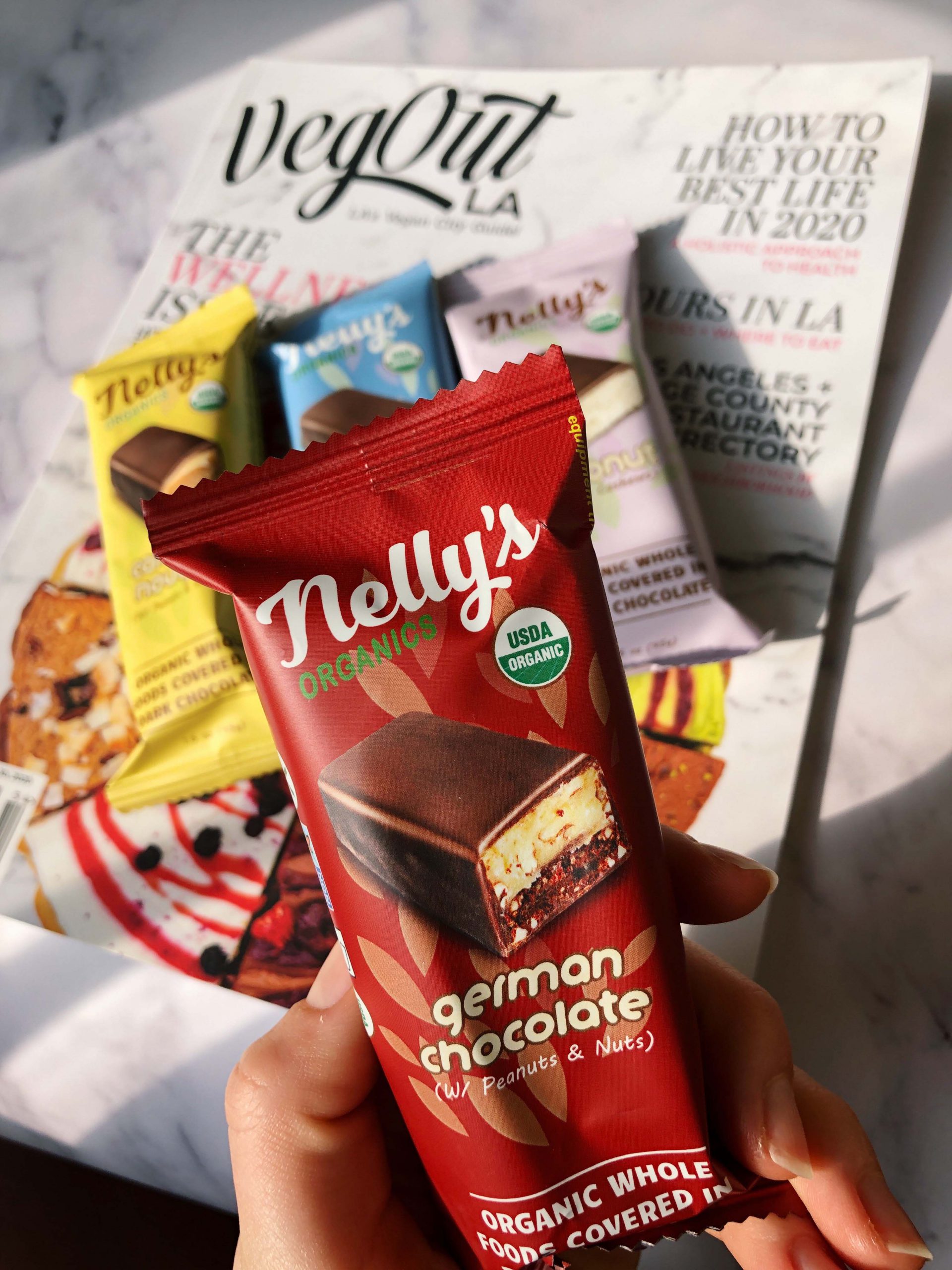 What's the best way to get your daily dose of Vitamin C? Lollipops! YumEarth's Organic Pops are mouth-wateringly delicious! Each lollipop contains 100% of the recommended daily value of vitamin C, who knew? They're made with natural flavors and are colored with real fruit extract. You can also find YumEarth's Organic Gummy Fruits, Sour Beans, and Sour Twists on Amazon!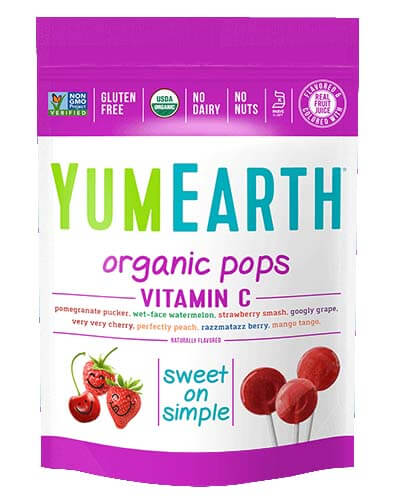 O.G. vegans know a thing or two about Amy's! This vegan-friendly brand has been there for us plant-eaters long before the days of Impossible Whoppers, Chipotle Sofritas, and Del Taco's Beyond Meat Burritos. Not only does Amy's craft vegan frozen dinners, soups, burritos, and burgers, but they also make plant-based chocolate bars! Their Dreamy bar is a chocolate creamy nougat coated in rich, organic dark chocolate. And that's just one of many chocolaty treats you can purchase from this brand on Amazon!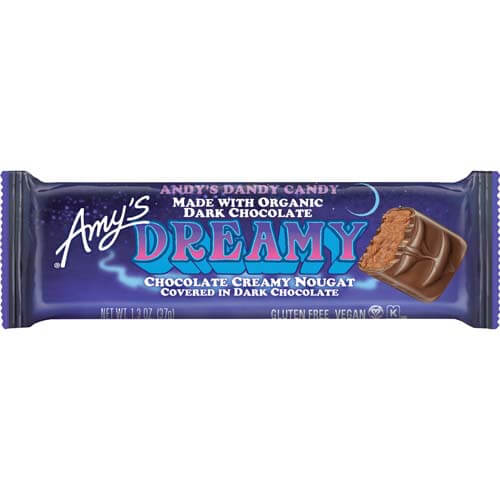 Taza Chocolate sells these unique, rich, and crave-able treats on Amazon! They stone grind their cacao beans using traditional Mexican stone mills, which results in bold flavors and textures. Their Amaze Bar comes in thirteen different flavors! Wow! We've got our hearts set on the variation with toffee, almond, and sea salt––doesn't that sound amazing?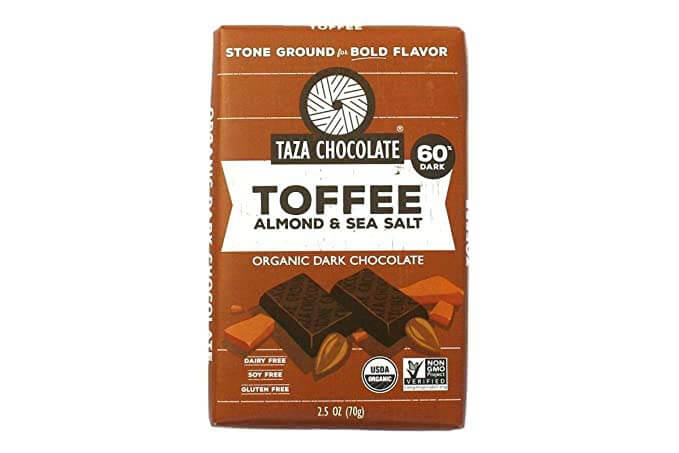 They're chewy, they're fruity, and they're on Amazon Prime––holla! What we're referring to are the individually wrapped Organic Chewy Candies from Lovely Candy Co.! These sweet eats are vegan, gluten-free, non-GMO, and made without any artificial ingredients. Who wouldn't want to add these cute confections to their snack shelf?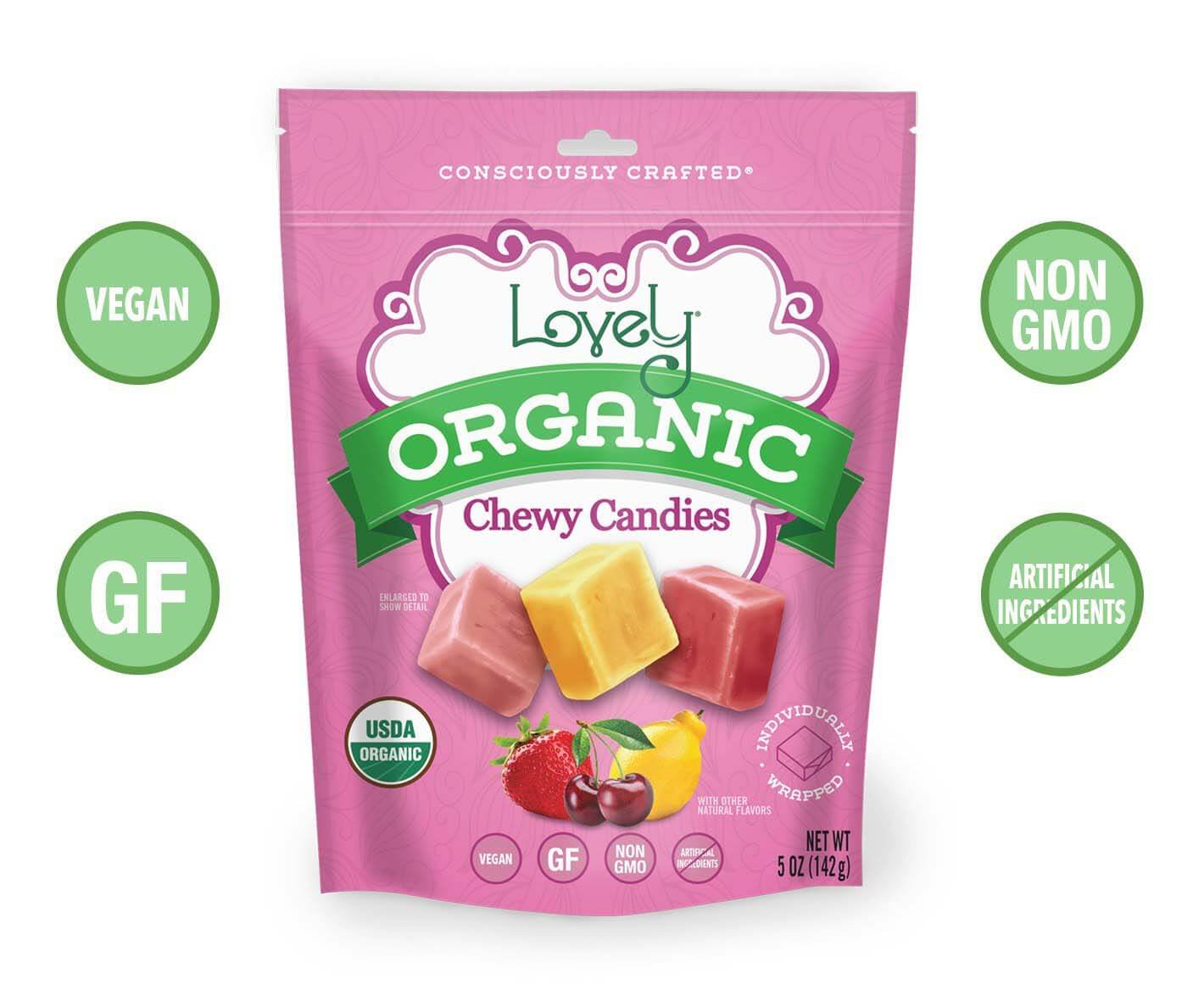 It can be a bit hard to find vegan caramels, but we've just hit the jackpot! The Coconut Milk Caramels from Cocomels are creamy, decadent, and made with clean ingredients. They're sweetened with coconut sugar––so there's no high fructose corn syrup or cane sugar. While you're at it, you may want to order some Chocolate Covered Caramel Bites too!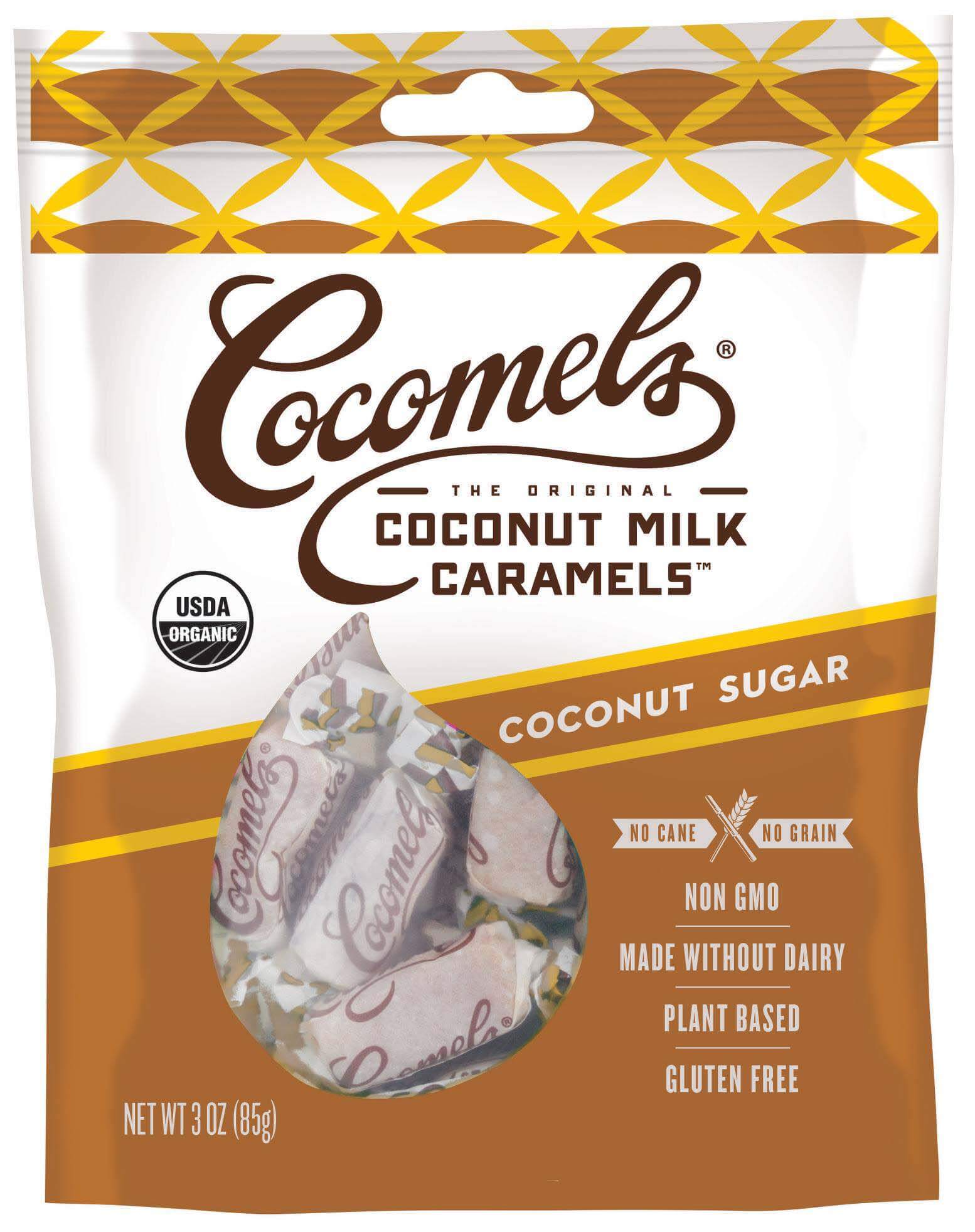 Coconut lovers, we've got another one for ya! OCHO's Organic Coconut Minis are all-vegan and all-delicious! These little dark chocolate bites contain a coconut center, making them a cleaner and healthier alternative to Mounds candy bars. Sign us up!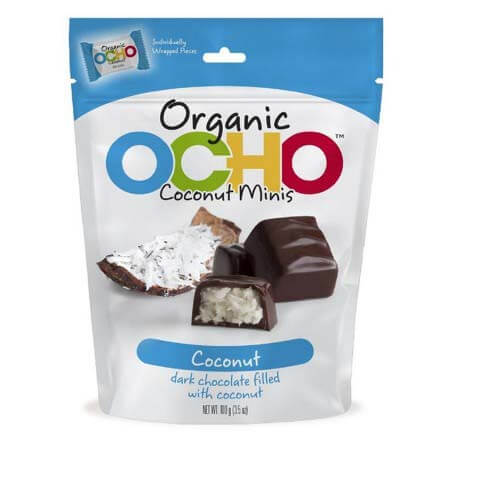 If you've read our article on the Top 15 Nostalgic Vegan Snacks, you'll already know we're obsessed with these Choco Nono's! And if you're as obsessed as we are, you might as well just order a 12-pack of 'em on Amazon! Other treats we'll be adding to our virtual cart are NoWhey's truffles, white chocolate bars, and chocolate-covered pretzels.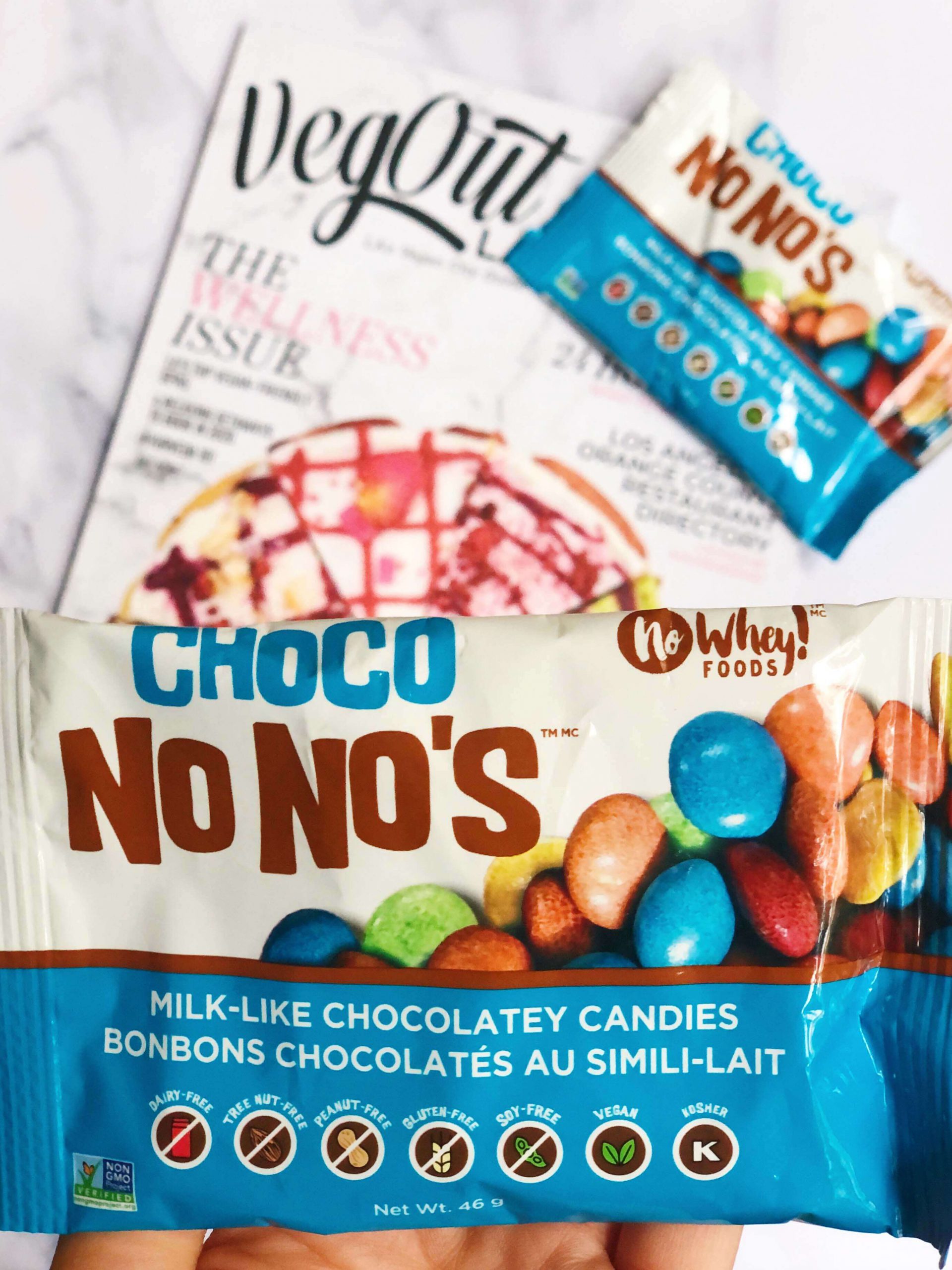 You may have tried sour gummy worms and bears, but what about vikings? These fat-free chewy bites are made by a Swedish company––ahh, now the vikings make sense! What fruity flavors can you expect to find? Strawberry, pear, cherry, black currant, lemon, and orange! Yum!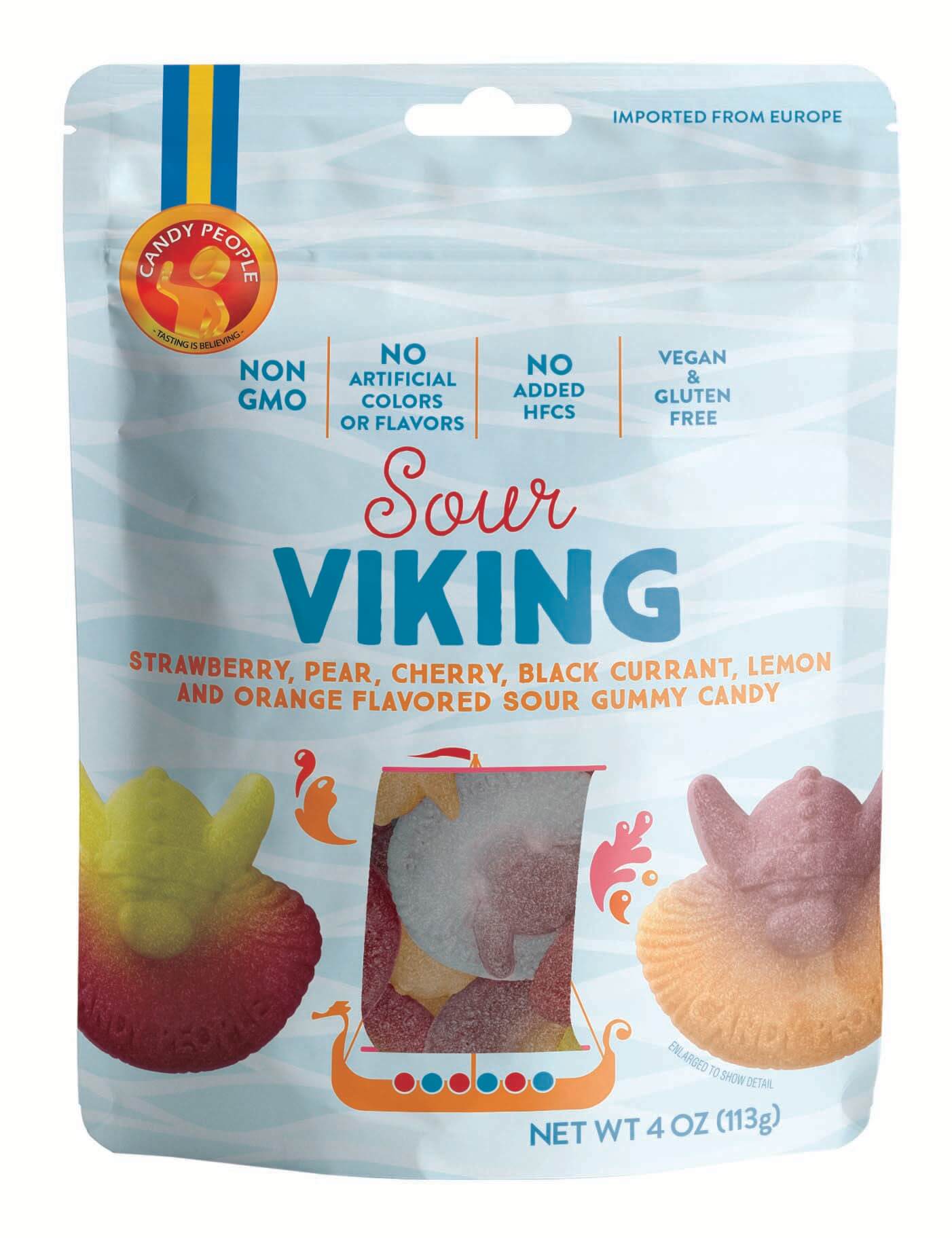 Have you ever tried coffee-flavored candy? Well, there's a first for everything! These individually wrapped hard candies are made to taste like a cup of Joe––how cool is that? Choose from Original, French Vanilla, and Caramel Cream variations.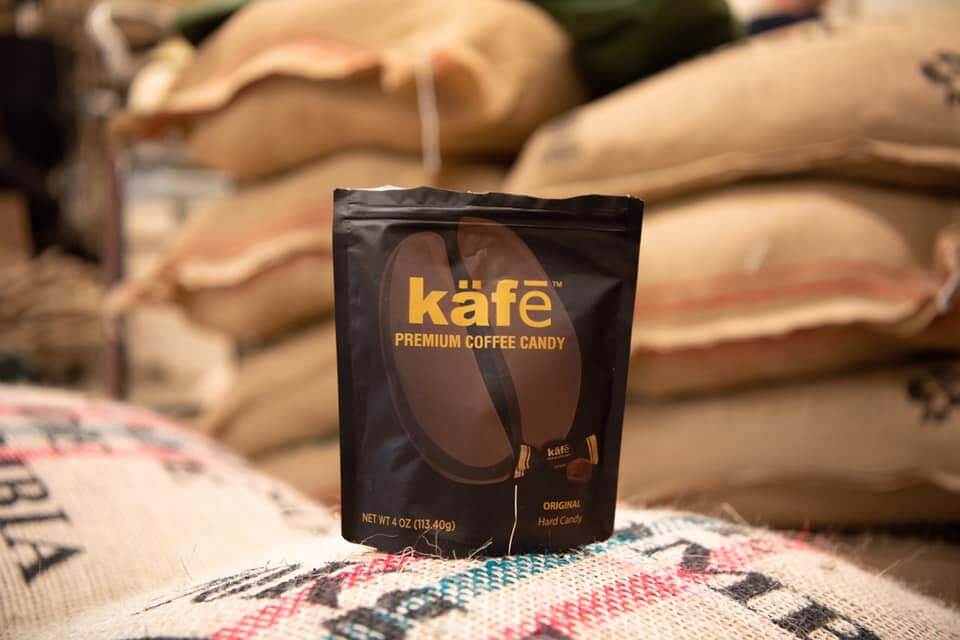 There's nothing quite like the classic combination of peanut butter and jelly. And to make that duo even more dynamic, this brand has infused it into candy! These PB + J Carob Cups are quite the show-stoppers! What is carob? It's a chocolate-like alternative that's caffeine-free! Go ahead, add them to your Amazon order––you know you want to!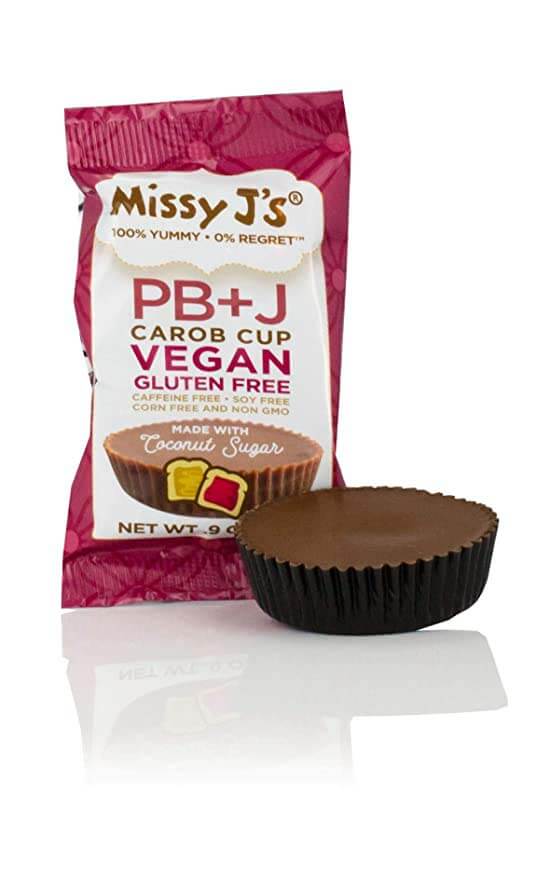 RELATED: 14 of Our Favorite Vegan Snacks to Order on Amazon
---
Want even more vegan food, news, and lifestyle content? Subscribe to VegOut LA Magazine or VegOut NYC Magazine!